Review Widget update: Faster loading speed on site
This update will be rolling out for:
Users who are using a version below 4.5
Users who are using version 4.5 with Store Font setting
1. Users who are using a version

below

4.5
Since the settings of versions below version 4.5 are not compatible with the improvements we've made until now. It's required that you update to version 4.5 to continue using the app.
What's new in the 4.5 version?
Review Widget is redesigned for a more eye-catching look on your site. To be specific, the layout and other elements of your reviews are polished to better stand out to visitors
Faster loading speed. 40% of people will abandon a website that takes more than 3 seconds to load. Thus, we've made our widget the lightest and fastest ever on the market! It works for not only desktop but also for mobile and tablet.
These improvements will have a HUGE impact on customer experience and on-site conversions.
What to note:
This is a totally FREE update.
Your Store Font setting will be changed to Ali Reviews Font. But don't worry since we're working to bring you more Font options in the near future!
Your old settings will be reset but you can customize and recover all settings easily
If you don't accept the update, you won't be able to access the app functions but your storefront still remains the same.
? Here are some sneak peek inside Ali Reviews 4.5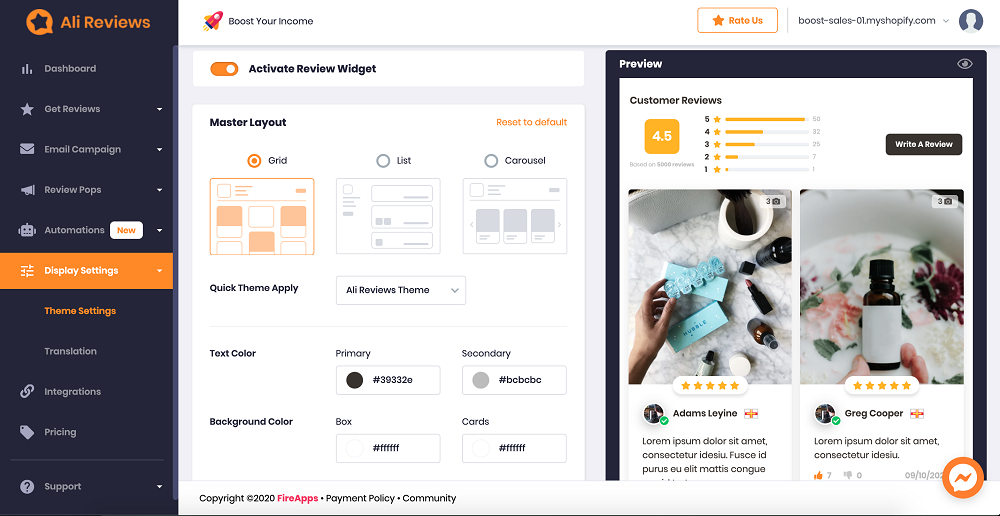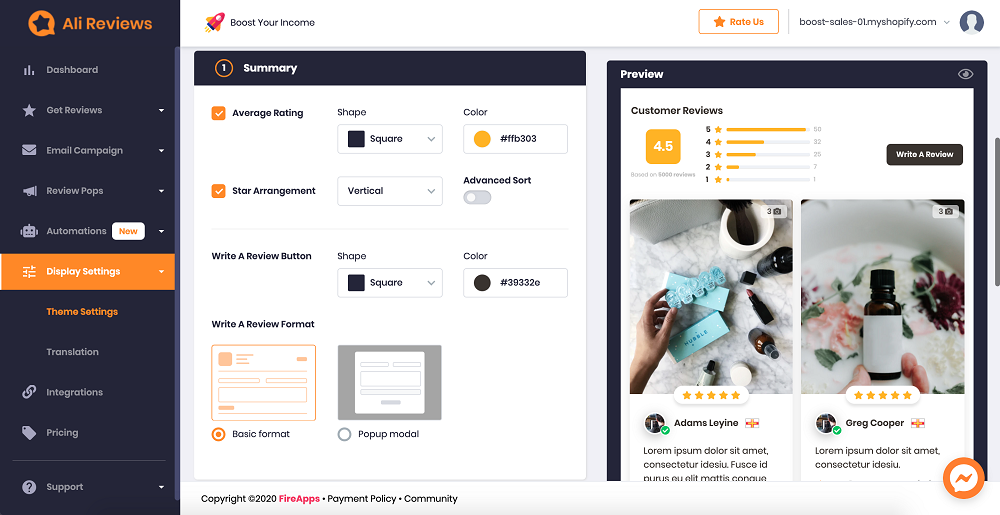 2. Users who are using version 4.5
If you're NOT using Store Font, then you're all set! Nothing to worry about.
In case you're using Store Font, the Store Font option will be switched to Ali Reviews Font. This happens because we've done improvements to review widget to bring faster-loading speed and a smoother user experience for your store.
Meanwhile, we're still working to bring you more Font options for theme settings in the near future! Let's wait for that!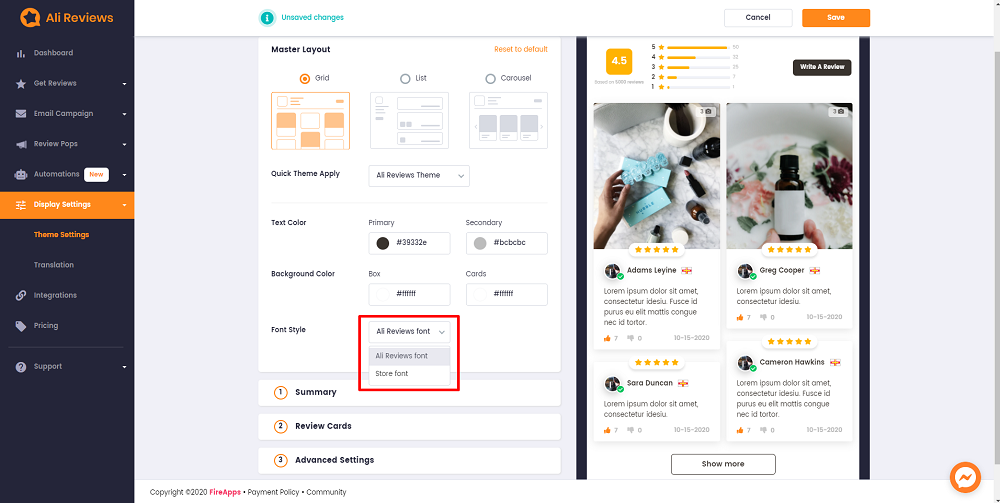 ? This update will be available for all users on Thursday, Oct 15, 2020 (GMT+7). Just login to the app then and pull the update button.
⚠️Update on Feb 16, 2021:
All users app version will be automatically upgraded to 4.5 version when The New Ali Reviews release (as well as when users join the Beta version). This procedure takes place in order to provide a smooth experience for all users to explore our app brand new features.
If you have any questions, just chat live with our support team or drop us an email at support@fireapps.io!