Set up a multilingual Shopify store in minutes with Transcy app
Owning a website in multiple languages means you have more chances to approach global customers. Transcy app has made it easier for 107K+ Shopify merchants to create successful multilingual stores over the years. And now, with the new onboarding released this week, it has become even faster. Let's check it out!
The new onboarding
When logging into the Transcy app for the first time, you will find a welcome pop-up. It leads you to two options to go with:
Start exploring: Set up by yourself with an easy step-by-step onboarding guide;
Set up with specialist: Get support from our dedicated support team to help you set up a complete multilingual store with just a few clicks.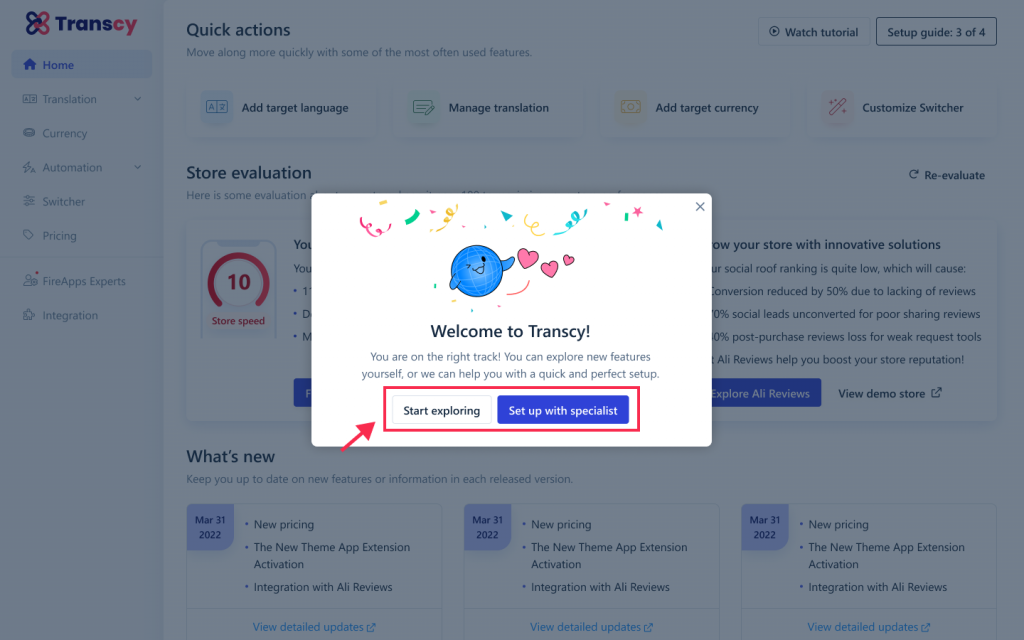 Manual setup guide
The guide will walk you through four easy steps to establish your multi-language and currency store.
Step 1 – Manage language
Step 2 – Translate your store
Step 3 – Set up currency
Step 4 – Set up Switcher
Simply follow these steps, and you're done!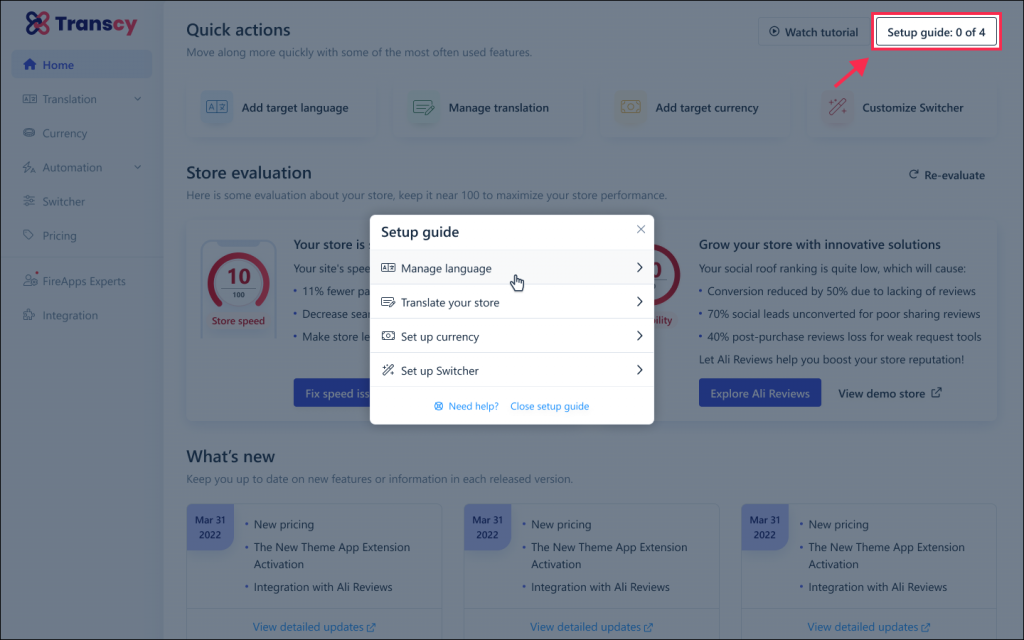 If you still feel unsure about any steps in the process, you can click "Need help?" or the Chat icon on the bottom right corner to connect with our support team.
A to Z setup support from Transcy specialist
Besides the manual setup method, we offer an A to Z setup support for users to save you some time. 
The "Set up with specialist" button will lead you to a form. Then, fill out your desired target languages and currencies and the switcher template you want to show on your storefront and click "Submit." Once we receive your information, we will contact you within 10 minutes and set it all up for you.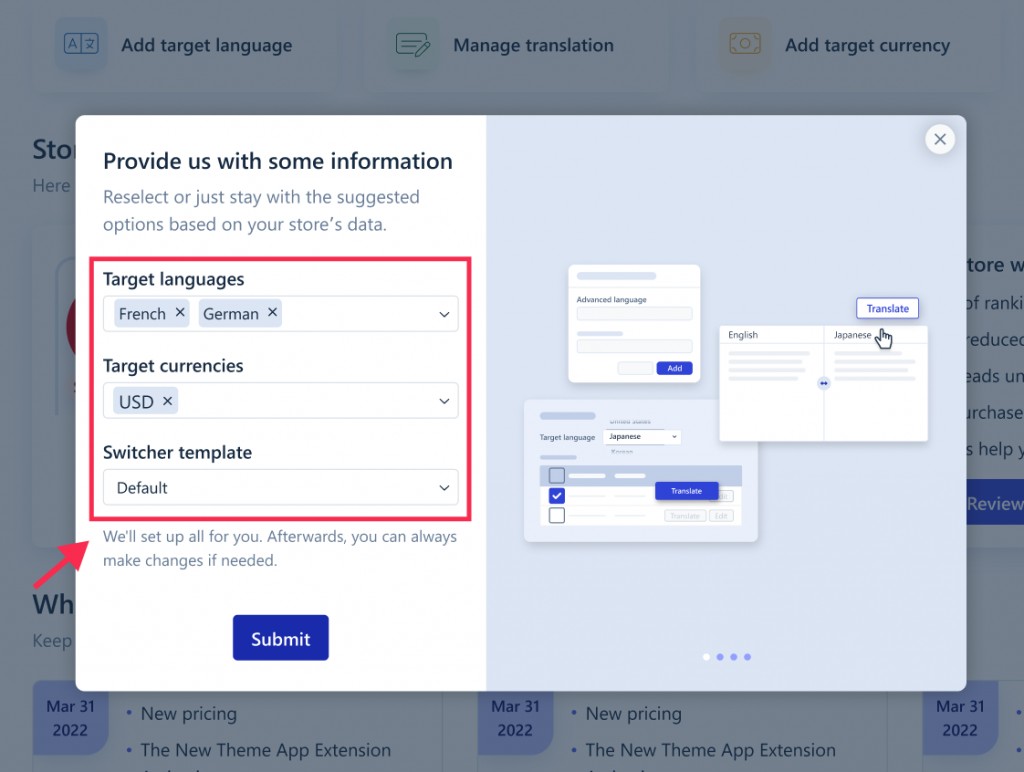 *"Set up with specialist" is currently available for Starter and Essential plans only. We hope to open this fantastic service to all Transcy users soon. Visit Transcy on Shopify App Store to learn more about our available plans.
Let us know your feedback and questions via live chat or email support@fireapps.io . We can't wait to hear from you.