Pushing marketing out with Share Reviews on Social Pages
Great news! Now you can show off your social proof on social media pages in a matter of seconds.
Social media is used by 57.6 % of the world's population, and half of them use it to research before making a purchase. As a result, Ali Reviews released Share reviews on Facebook, Twitter, and Pinterest to help you engage your customers, spread trust, and boost more sales.
When you post 5-star reviews on social pages, social browsers will be able to quickly see how pleased customers are with your products and will be inspired to "buy it" right away.
Connect your Facebook page, Twitter account, or Pinterest account to Ali Reviews right now to quickly share and spread in-store customer reviews to social pages.
Simply navigate to Manage Reviews and follow the steps below:
Go to Manage reviews –> Action –> You will see the Share button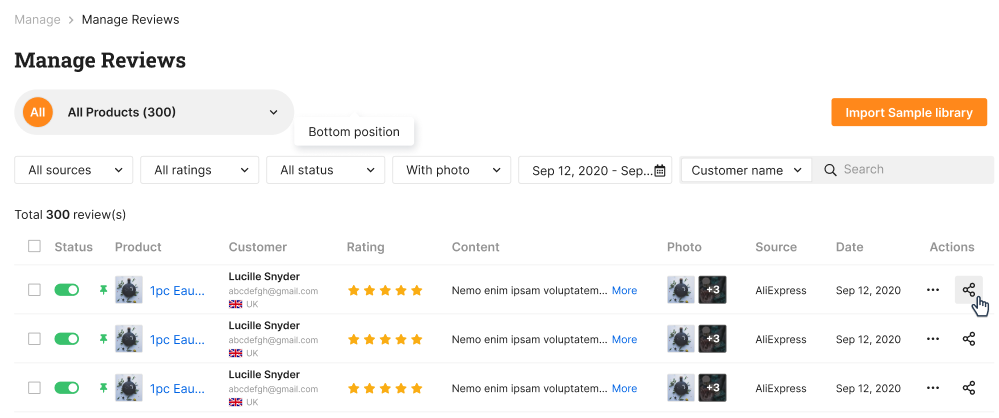 Then log in to your Social network account –> Customize your post there and share it.

Examples of sharing a review on Facebook, Twitter and Pinterest: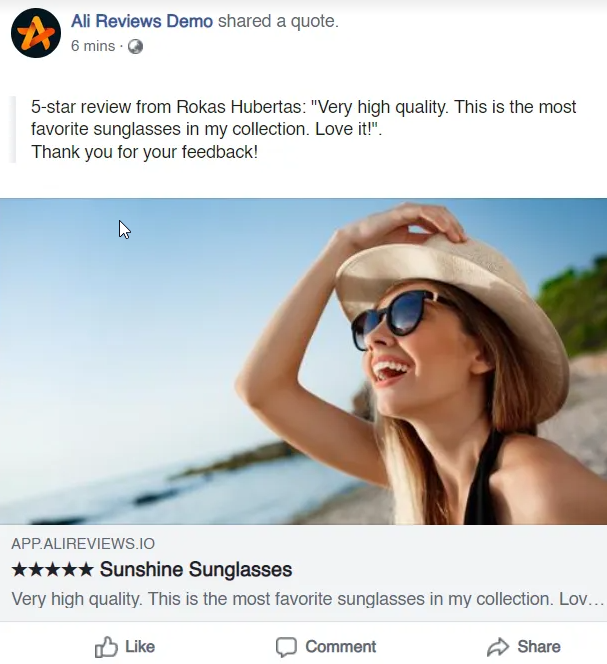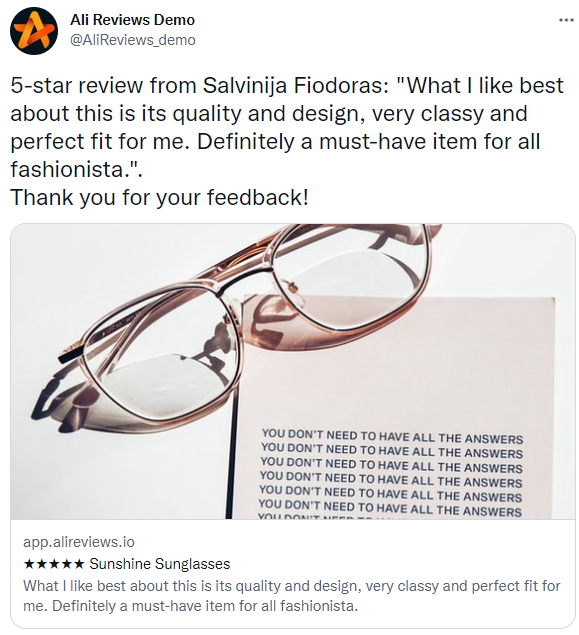 Available in the Essential, Premium, and Enterprise plans ​today!
If you have any questions, please live chat with us or drop us an email at support@fireapps.io