Changes in pricing plan names, auto sync markets' data and more
This week's release is here! This time, we'd like to introduce the changes in Transcy's pricing plan names, as well as some improvements including auto sync markets' data in Language and Currency menus.
Changes in pricing plan names
As the Transcy app has expanded and more features have been introduced, we've thought it's a good idea to make a few changes in the name of pricing plans to better clarify which plan merchants should choose for their business.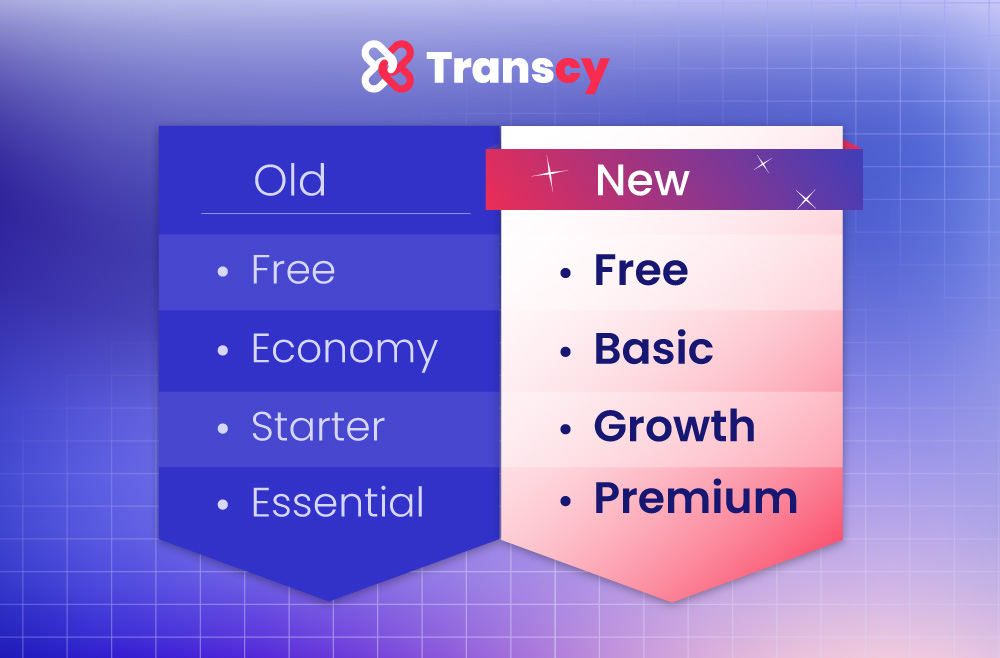 Apart from the updated name in 'Your account' section and in your billing, you should not notice anything different. Each plan's price and features will remain the same.
Auto sync language and currency settings from Shopify Markets
Previously, users had to click 'Sync market's data' in Language and Currency menus to check if a specific language or currency was connected with their Shopify Markets or not.

Now, we made it more convenient for you: the markets' data is automatically connected to Transcy without having to click 'Sync markets' data'.
Alongside this update are a few improvements which you can find listed below:
Fix duplications in third-party app translations
Improve translation speed.
If you have questions or concerns, please reach out to support via live chat or email support@fireapps.io.