What changes have been made with Languages in the most recent version of Transcy?
On October 20, 2021, Transcy officially released a new version. In this new update, we improved new in-app interfaces and some functions. As a result, we will present a summary of key information from the new version today.
I. New metric
To help Transcy customers be more optimal in creating local experiences for customers. Transcy has added new metrics to help you measure the effectiveness of languages.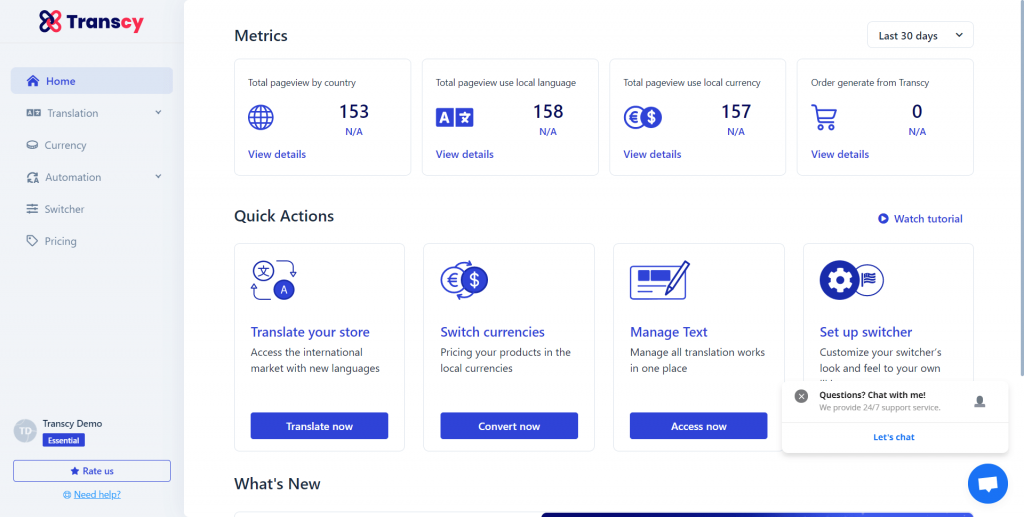 II. Language settings
Transcy has improved and released new features to make it easier to customize and manage your store content.
1. Third-party app translation
We are pleased to inform you that you can now turn on/off the Third-party app translation function on your own in this new version update.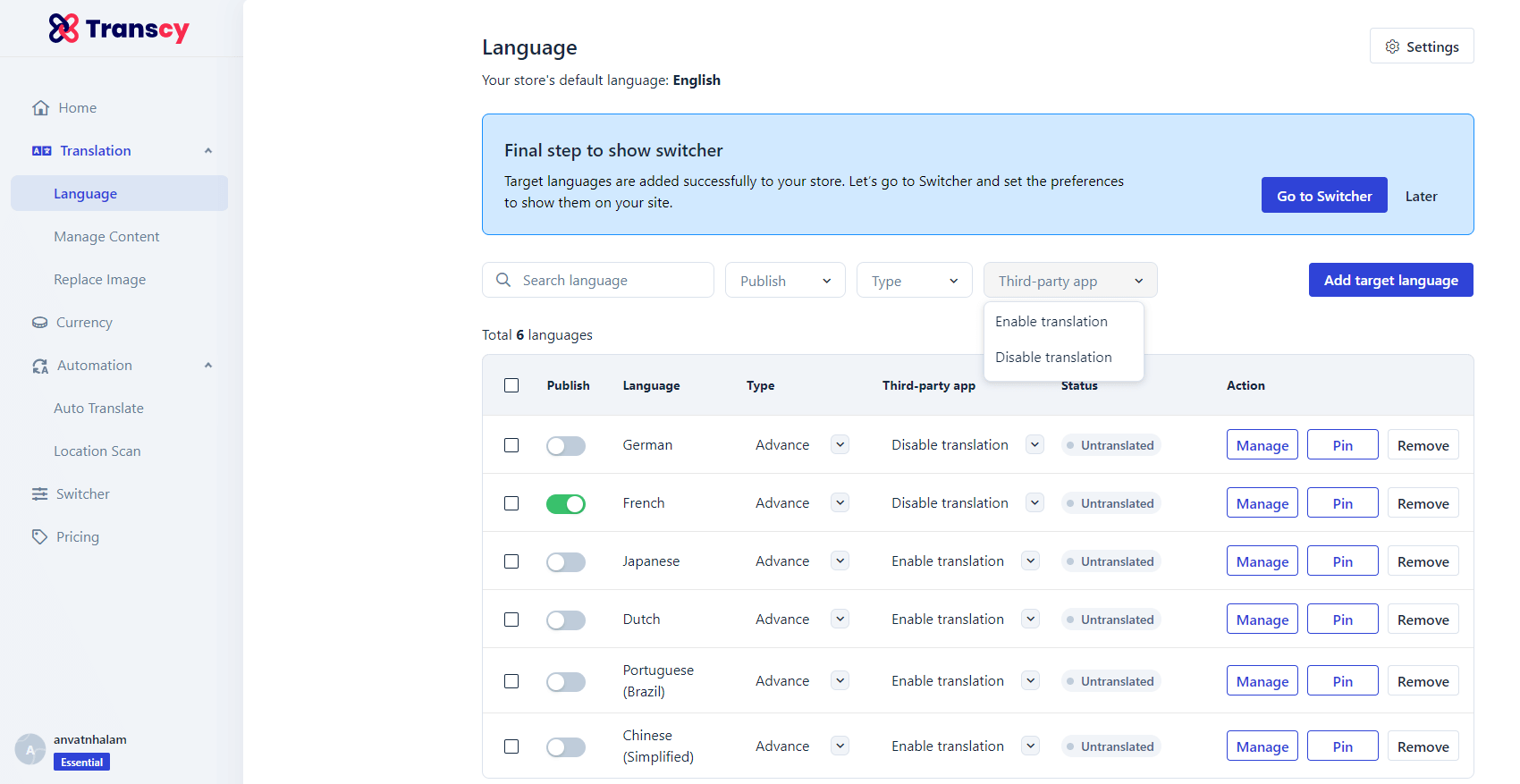 You can enable or disable the Third-party app translation function by selecting the option "Enable/Disable" Third-party app translation function. This allows you to translate or prevent the translation of elements created by your third-party apps.
And please keep in mind that the Third-party app translation button is disabled by default. Read more
2. Customize display languages & flag on Switcher
In this new update, Transcy allows you can type a customized name in the field below or change a flag available in our app, then Save it to display the language name/flag of your choice in-app and on Switcher. You can also reset everything to default (English name, Short name, Native name, Flag) if you want.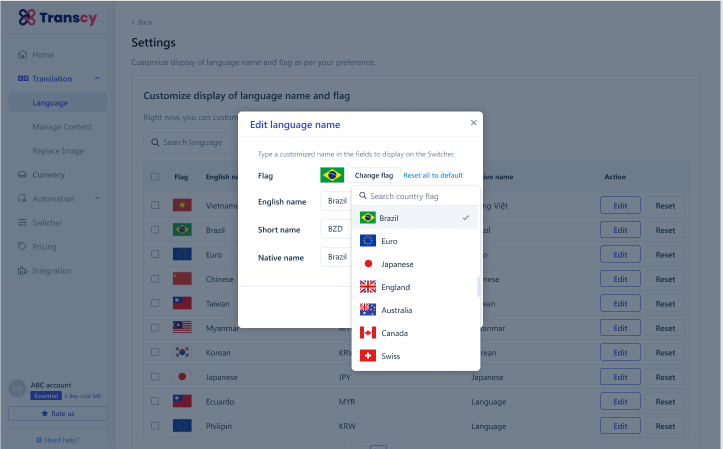 Furthermore, You can also load available flags that you couldn't upload before. Read more.
3. Bulk action
The "Bulk action" add-on from Transcy will help you manage all target languages as Publish, Unpublish, and Remove them right now. It saves you time and adds to the convenience of your store.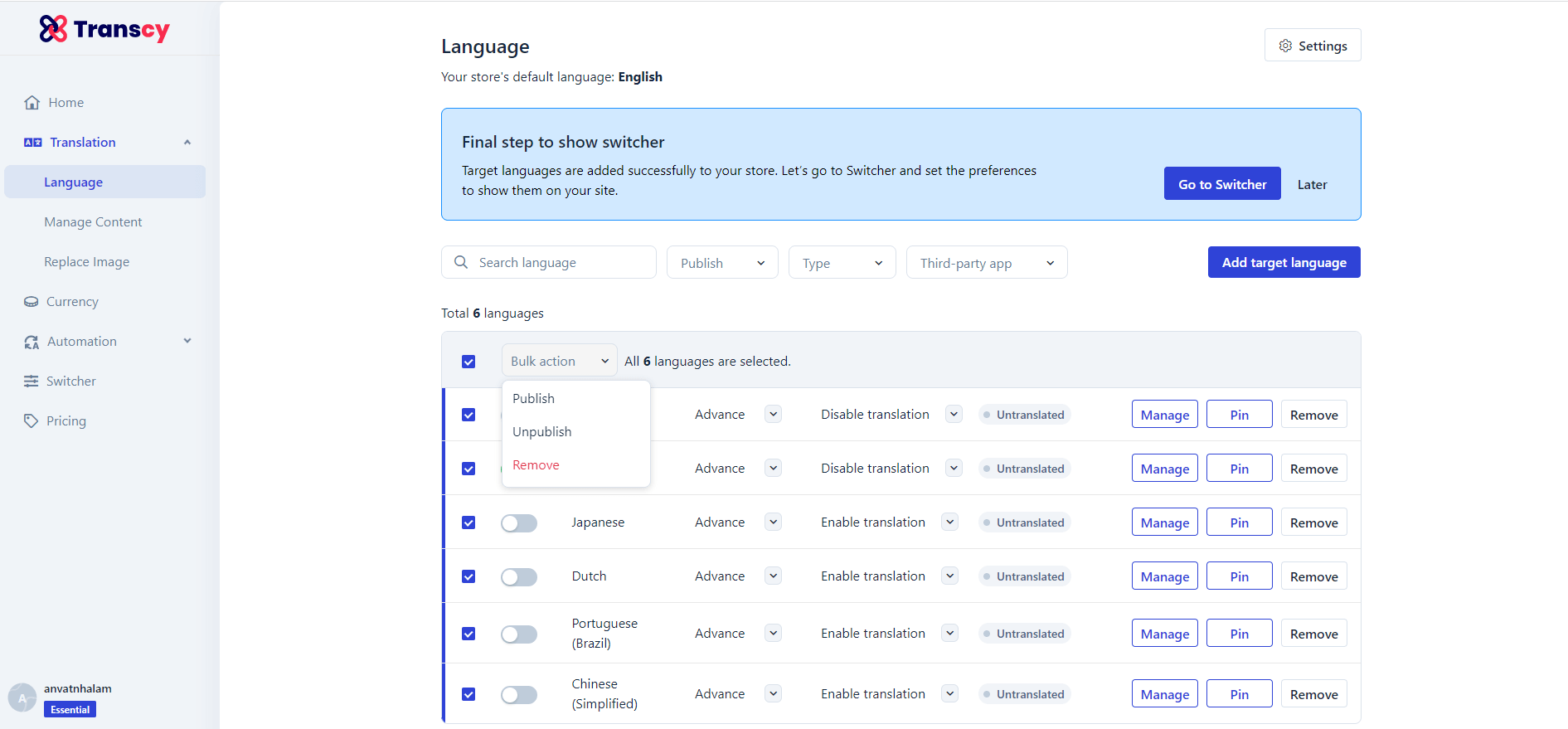 III. Auto Translation
In these new updates for Auto-Translation, Transcy can auto-translate all content in other sources such as Navigation or a blog post, you can follow the same steps to set up Auto Translate.
Resources with multiple pages (such as Blog Posts and Blog Groups) allow you to choose and select individual or all pages. You can check it out more here: Read More.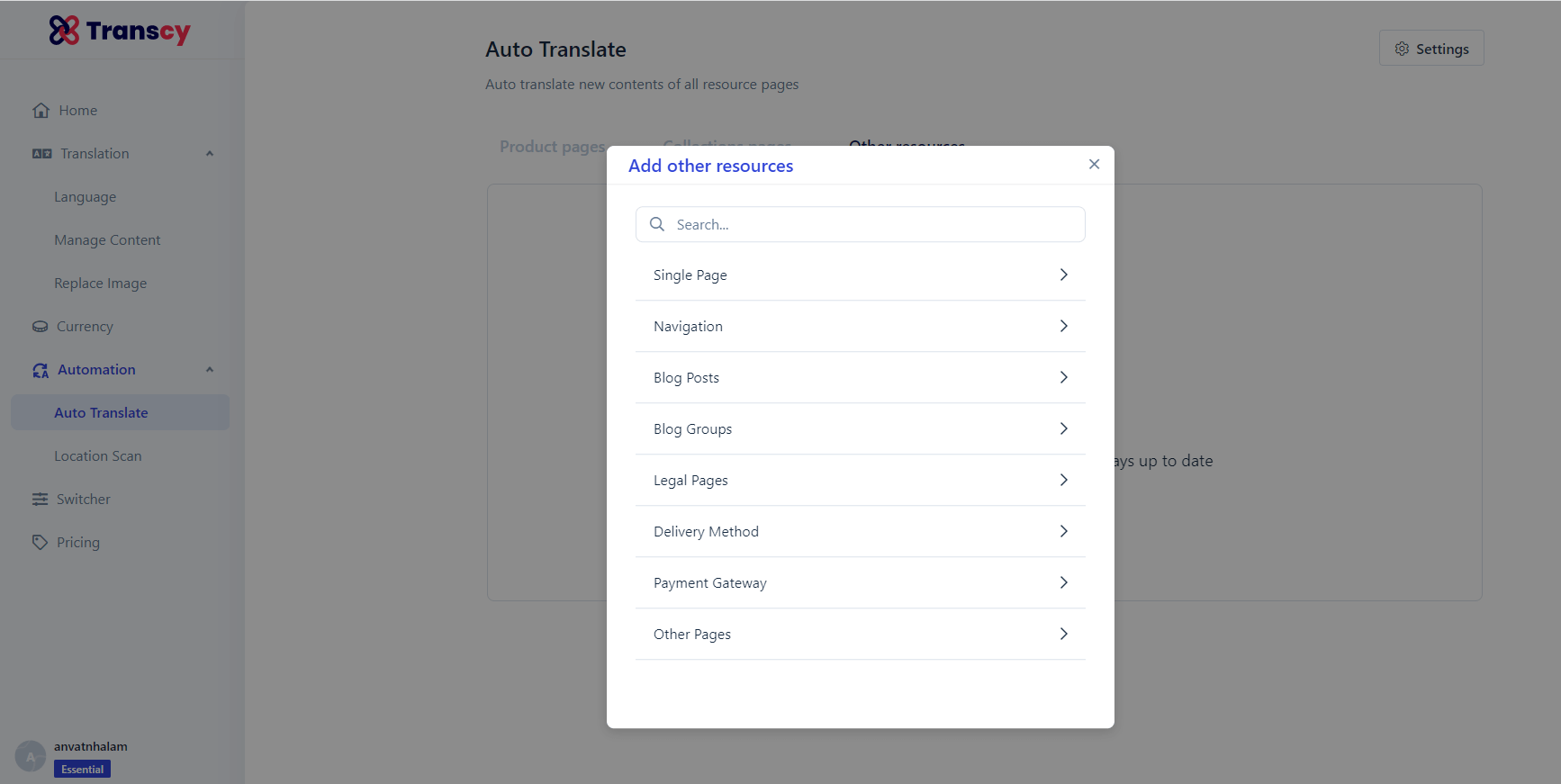 VII. Pricing update
Finally, with the latest version, Transcy offers three paid plans as well as a free plan. You can, for example, freely translate your store content with an unlimited number of words. If you require more information, you can find it here.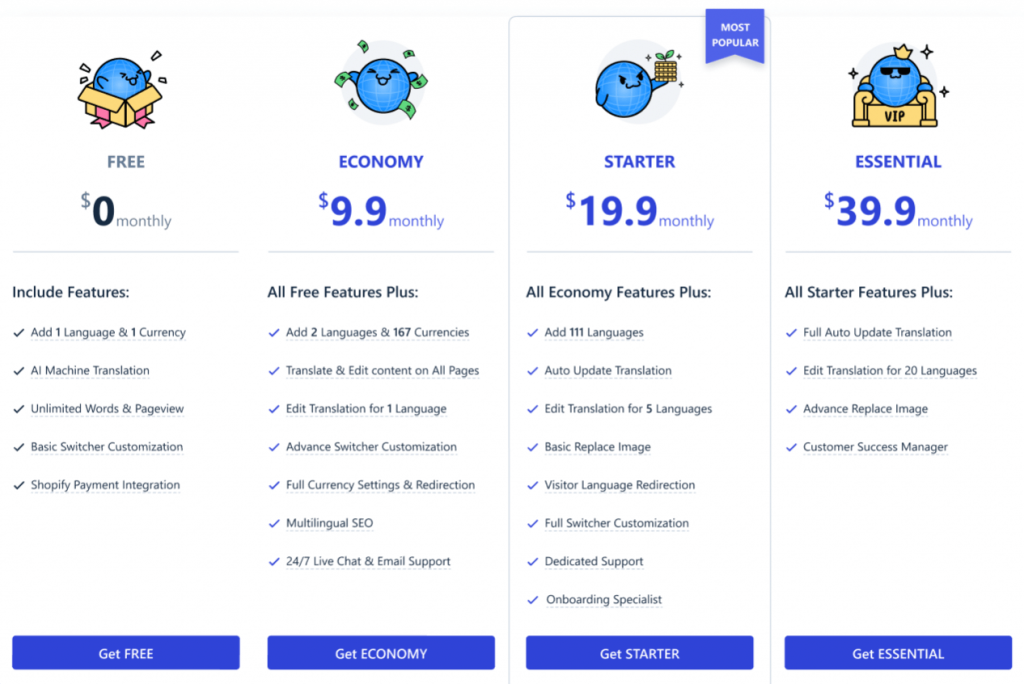 Transcy will update something new the next time, so stay tuned!