Father's Day 2021: 5 Father's Day Promotions for Shopify Store
Print On Demand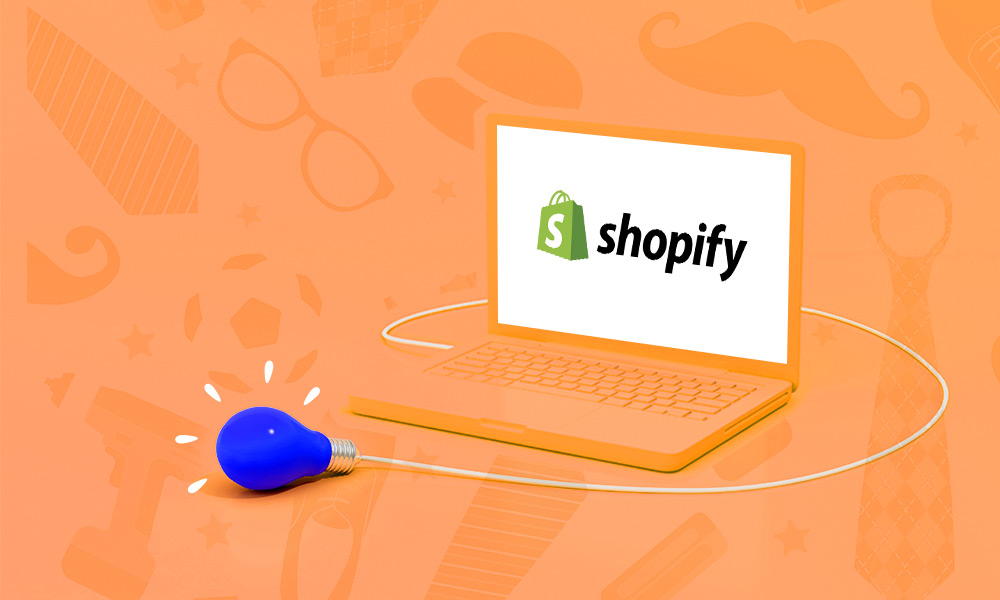 Father's day is coming! In 2021, Father's Day is on June 20th.
Many merchants aren't planning Father's Day promotions this year because they feel no special promotion would work in the COVID-19 wave.
However, according to the NRF's survey, the total spending on Father's Day in the US alone exceeds $148 million in 2020. Besides, dads and their families are frequently shopping online during social distance. Implementing Father's Day promotions is a massive sales boost opportunity for your Shopify store.
Start your Shopify 14-day trial with FireApps
Did you know Shopify is now accounting for 20% of the e-commerce business.
Over 2200 merchants open their Shopify store everyday and 50% of them have a repeat purchase. Join them today!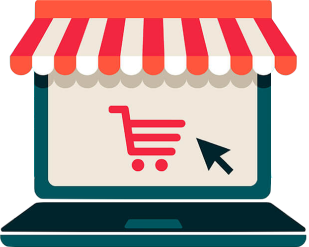 We have curated the top 5 Father's Day promotion ideas to help drive in-store traffic, boost conversions and become meaningful on Father's Day.
Before picking your 2021 Father's Day Promotions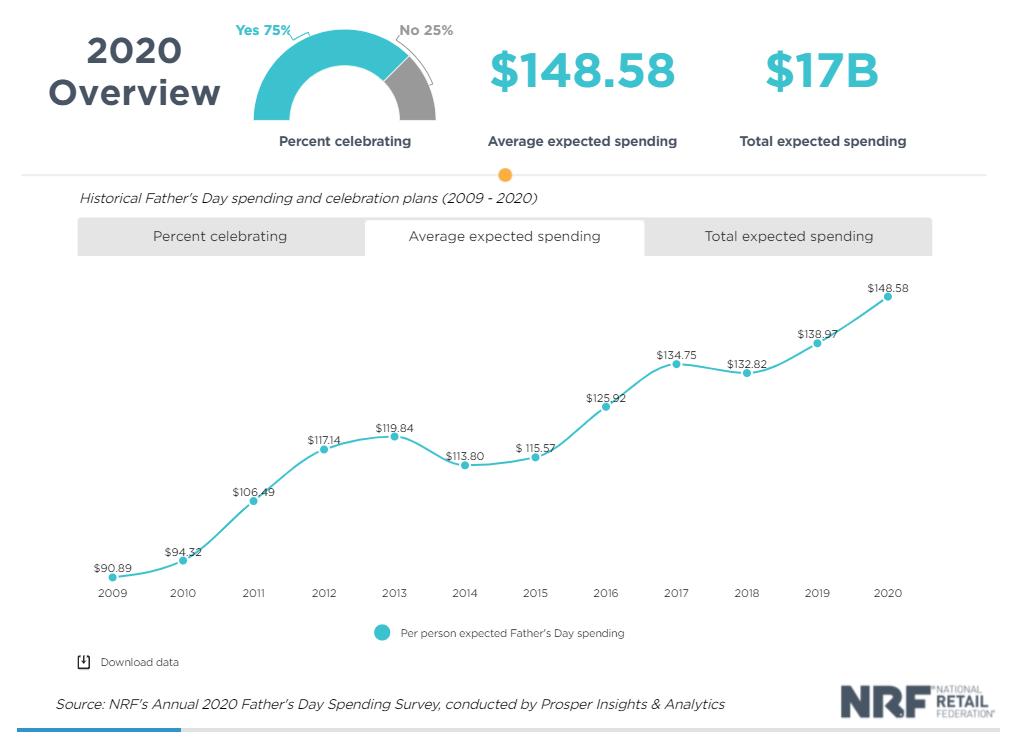 Average spending:
Even though the Covid-19 has had a significant impact on the economy, it helped family members closer. That sentiment is shown in the average consumer spending plan: In 2019, customers spent an average of $139 on special gifts for dad. By 2020, they spent approximately $10 more than they spent in 2019.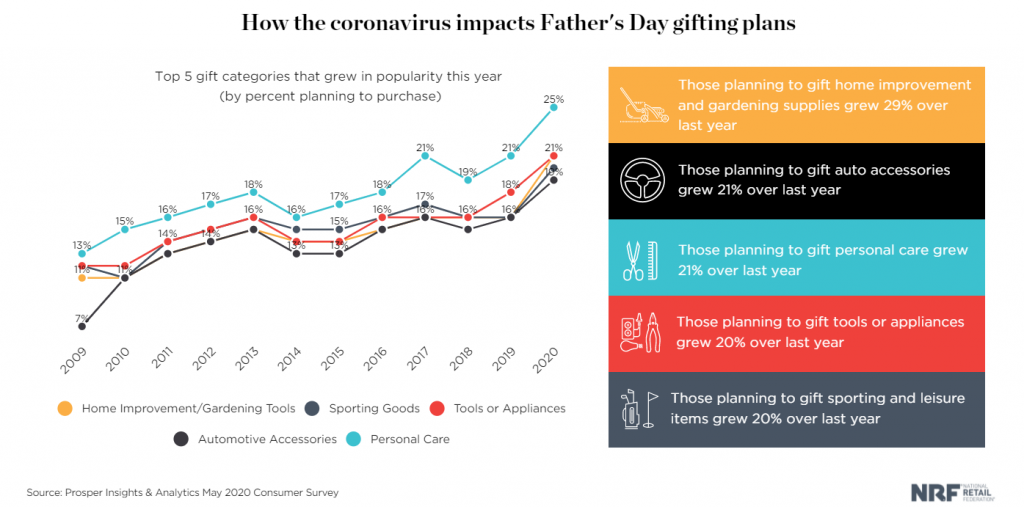 Primary drivers:
During times of social distancing, dads had to learn how to DIY their haircuts or style man bun. According to Google Trends, searches for home haircuts or men's hair clippers skyrocketed in 2020, and no sign of stopping. The number of consumers planning to purchase Father's Day personal care items increased 21% year-on-year in 2019.
Father's Day promotion ideas for Shopify store
1. Have a gift guide on your website
Most customers do many types of research before promotion events and holidays. Holiday shoppers interested in gift guides that provide gift ideas to stimulate inspiration. On Father's Day, gift guides play a vital role because buying gifts for men is always harder than women's.
While a guide takes you a bit of time and effort, it will help you boost your holiday sales. People who browse and view gift guides are ready-to-purchase shoppers, they only need guidance in deciding what should be chosen.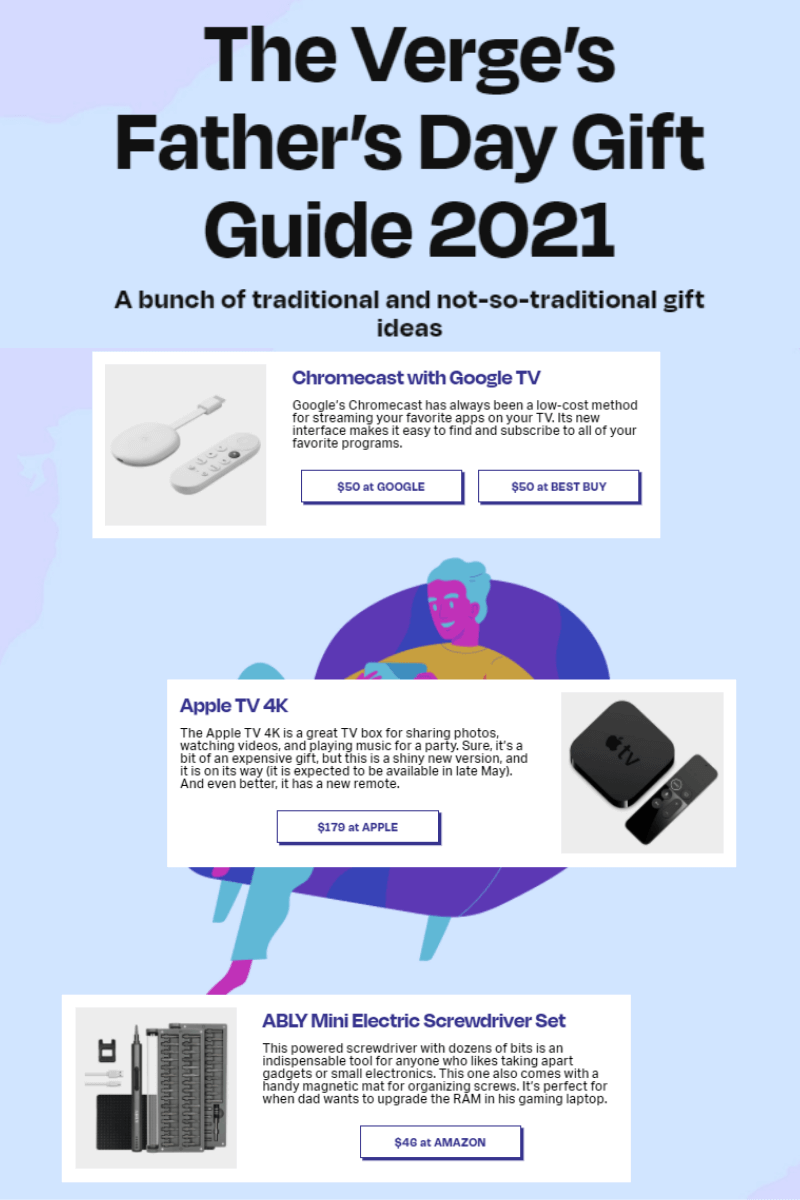 You can craft a gift guide for free from several websites. Once you have found a suitable site, you can apply these steps to make your design process simpler:
Step 1: Decide on a theme or topic for the gift guide
Step 2: A headline is clean and to the point. A subline mentions customer's concerns, and your gift guide can help solve them.
Step 3: Add product photos of your store
Step 4: Learn multiple references, combine them and create your style
Step 5: Promote your gift guide by using email marketing
2. Father's Day promotions for dads or children?
Do you know who your target audience is on Father's Day? Is this promotion for dads or for their children who look for gifts?
Either you can make a mixed promotion campaign and makes the potential to double your profits. Let's take a look at the Oriflame brand campaign from the previous year.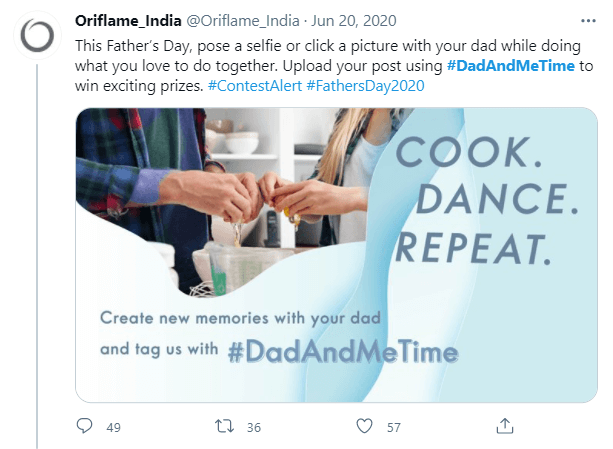 They took advantage of social media to create a minigame that encourages customers to pose pictures with their fathers to win exciting prizes. It is a great idea for Father's Day promotions because it reaches several goals at once: showcasing products, increasing social media engagement, enhancing brand awareness, and increasing visibility.
Keep the following formula in mind to create a contest that attracts lots of participants on social media: Meaningful contest + Simple steps + Big reward or promotion.
3. Run a review for rewards campaign
COVID-19 time is the hard time for your business to give steep discounts. Get creative with your Father's Day promotions – a discount on a future goal.
You can create a small Father's Day promotion, but insert instructions on how to leave a review to continue to earn more perks, probably reward points. Implementing a generous customer rewards program is a wise move if you cannot provide large sale promotions at this time.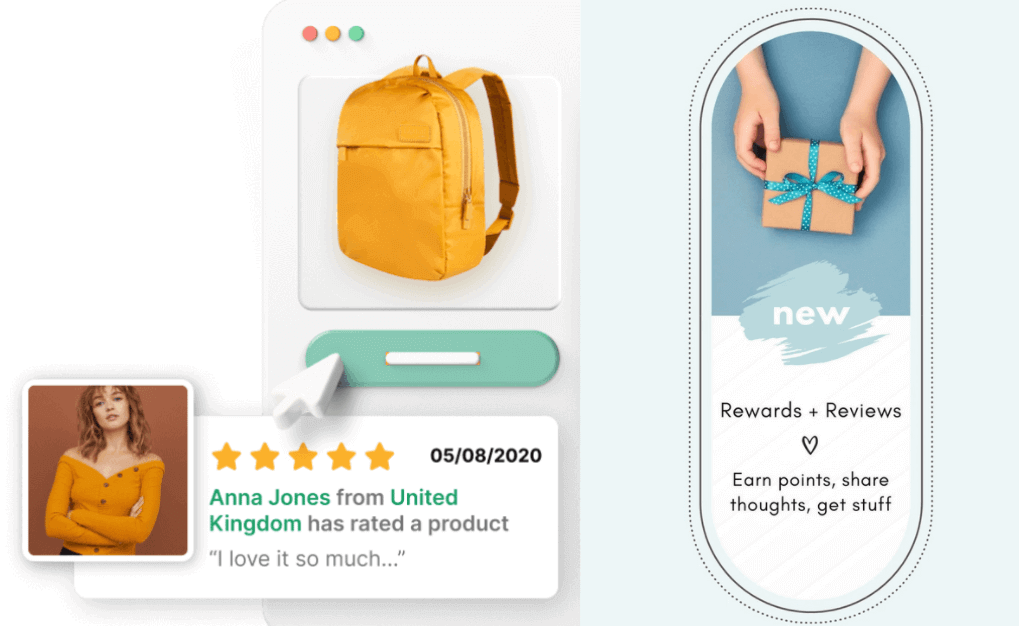 After that, send marketing emails to customers. Data from 3,5 million emails show stores can increase submission rate up to 18,5% on average by using subject lines with valuable words such as coupon, discount, and save. Thus, in the email, you should include those words and CTAs (Shop Father's Day or Learn more).
If you want to create a compelling "write a review" section and set up email marketing automation workflows on the same platform, now is a perfect time to join Ali Reviews.
4. Create a dad kit promotion
You can grow creative if you apply this idea on Father's Day. In a competitive marketplace, it's easy for customers to come across hundreds of discounted gifts, and that can be confusing. Therefore, a gift kit (a package of marketing products) is an innovative approach ​that gives customers a complete and memorable experience.
For example, a hair and beard grooming cutting kit includes an electric shaver, trimmer, hair cutting shears, and body groomer. Or, the car care kit includes glass cleaner, bird mess remover, car seat cleaner, sponge, and polishing cloth.
A helpful toolkit needs to be versatile and can be used for a variety of purposes. You can mix a selection of 3 to 10 products at a diversity of price points so that customers can easily find the appropriate kit.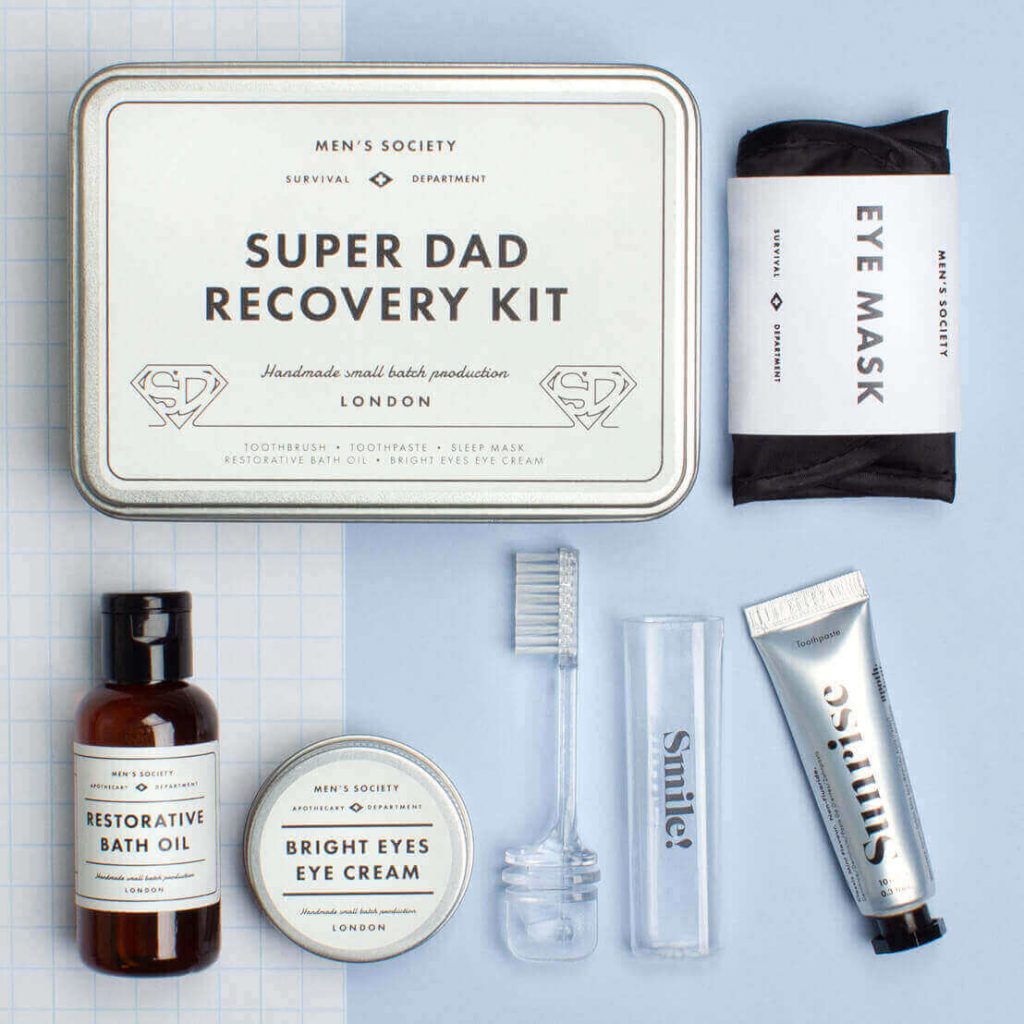 5. Buy one – Get one free
Buy one get one free is one of the popular Father's Day promotions that help increase sales effectively. Instead of lowering the price in your store, you can offer one item with a free product.
The free one could be a cheaper product or inventory. No matter how much you discount, customers cannot refuse "FREE."
There are different methods available for you to promote your buy one get one free promotion. However, in the current COVID-19 state, social media advertising and email marketing are the most effective way to reach shoppers.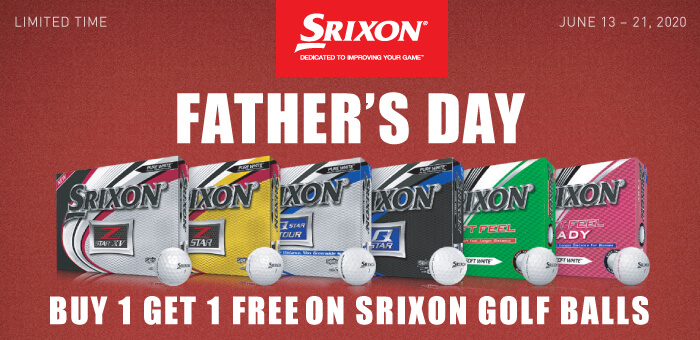 In conclusion
No doubt, celebrating Father's Day is a great promotional way to make your product and store more attractive and interesting. Start to work with your team members who participate in building your Father's Day promotions. Plan the implementation and promotion now. Don't let Father's Day pass in vain.
All of us from FireApps, Happy Father's Day! 
If you need further support, please feel free to contact us via live chat or email us at support@fireapps.io.