5 Best free currency converter apps in Shopify 2021
Shopify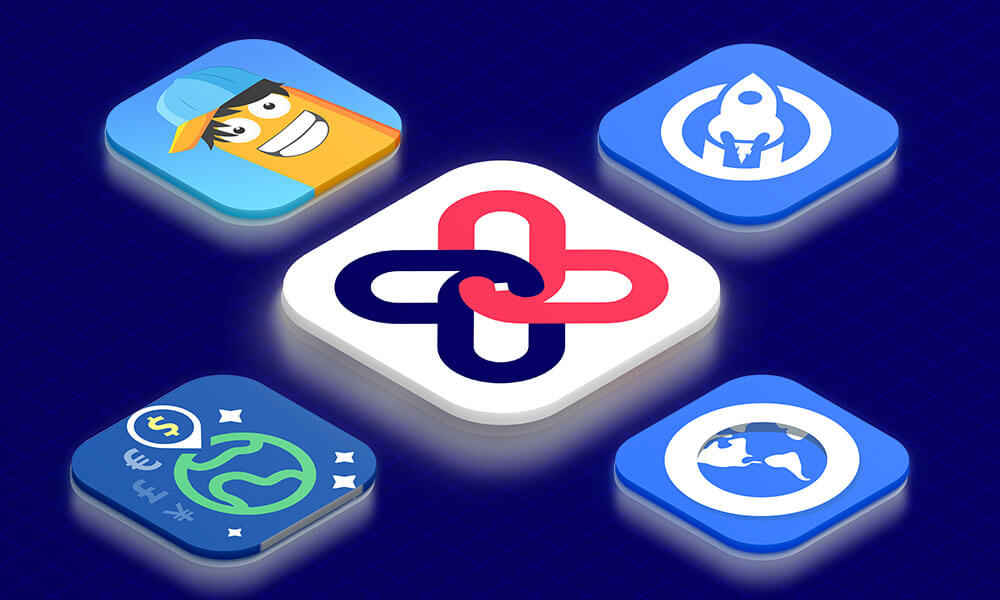 You've hit the time and your Shopify store is selling goods on an international level, it's for expanding. But whether you're launching a store to sell products or run an existing store that has discovered customers in an unexpected market, you won't get far without a Shopify free currency converter app.
User experiences are everything in e-commerce, nobody wants to be looking for a calculator or having to head to Google for currency conversion. It increases abandoned carts.
Currency converter apps are a must have for any shop owners who are planning to reach multi-nation and broaden their empires. These apps help you to personalize your customers' shopping experiences by auto-detecting their locations and converting their prices at the proper level thanks to the exchange rate. So you need a currency converter app to take care of that for you.
With a great Shopify currency converter, you should always be on the lookout for the following:
The existence of a free plan to test it out before upgrading
A simple and auto integrate into your shop after download
A beautiful customizable theme to fit with your store's aesthetic
A lightweight appearance and operation that doesn't detract eyes
There are many free currency converter apps in the Shopify app store you can use. In this article, we would like to introduce to you guys 5 of the best currency converter apps for your own Shopify store to improve your customer's shopping experiences.
Each app has its awesome pros and cons to be on the list, so let's get into it!
1. Transcy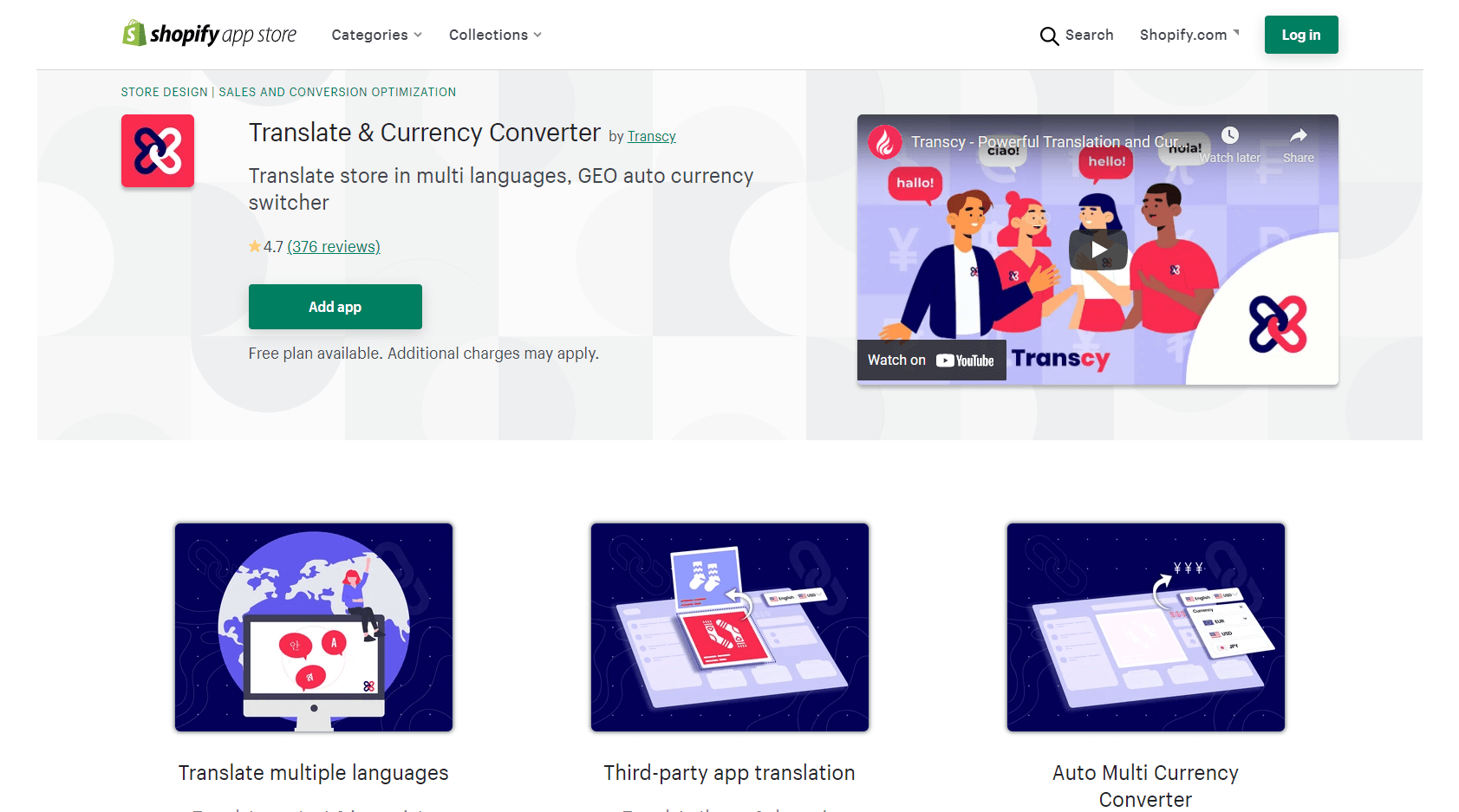 Overall Rating: 4.7/5
Though releasing on Shopify markets in a short time, Transcy is believed to have over 13,000 merchants over the world and has achieved impressive results in e-commerce and proved that it is the most efficient tool to convert price to each customer's country currency.
Transcy by FireApps, allows you to add over 167 currencies to your Shopify store, the prices are displayed according to customers location. This usually may lead to an increased conversion rate.
Transcy - The ideal localization solution for all size businesses
Transcy is the most efficient way to assist you in multilingually translating your whole Shopify store content and converting your local currencies in order to provide localized experiences, increase sales, and scale globally.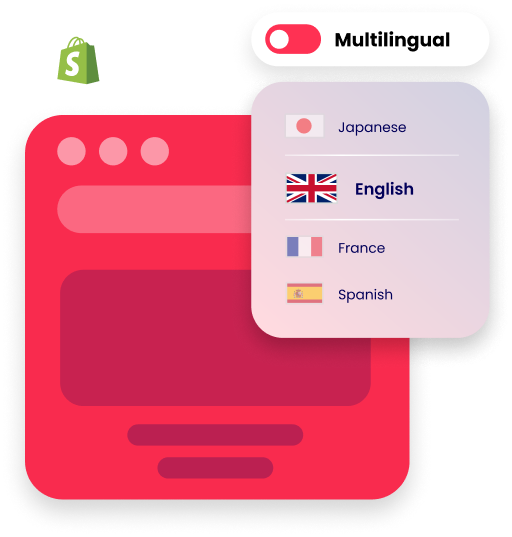 With Transcy, prices convert automatically based on customer's location, providing buyers with a seamless shopping experience. Currencies convert rounds prices to keep the customer experiences easy on the eyes.
Pros:
Support over 160 currencies
Simple set-up and convert
Automatic customer location detection to display local currency
Seamlessly integrated with Shopify Payments
Exchange rates are updated multiple times a day
Rounding decimals of prices after converting
Easy to choose your target currencies with country flags and colors
Checkout currency notifications
Prices on hover
Dedicated support
Language translation features
Free plan forever
Cons:
For a free plan forever, even the support is good. No major cons for currency converter features.
So, get ready to sell in multi-currency with Transcy?
2. BEST Currency Converter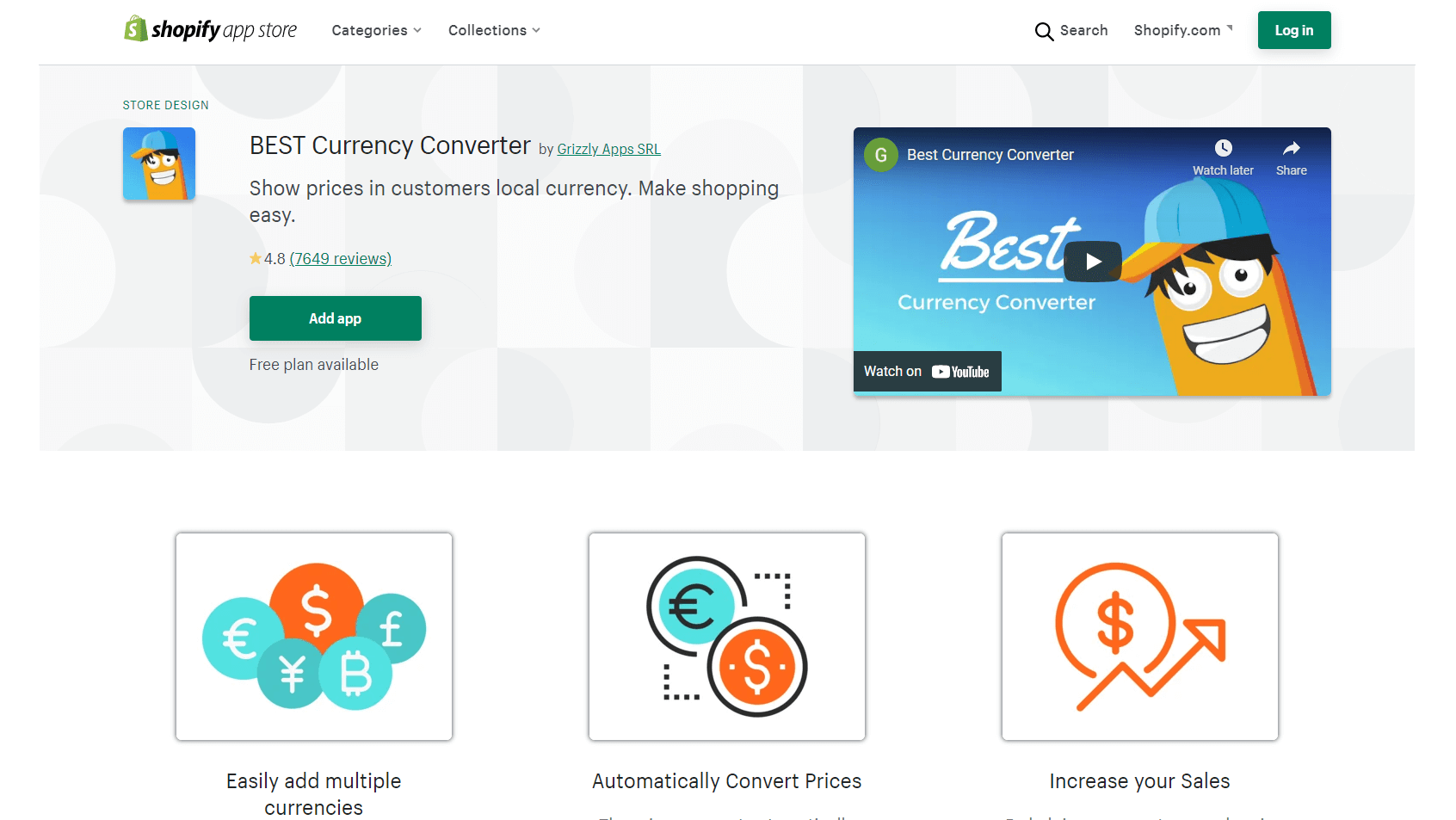 Overall rating: 4.8/5
BEST Currency Converter is a Shopify application created by Grizzly Apps and provides more than 160 currencies in the world.
Based on their locations, the price will be automatically switched to serve merchants with the best experience possible. By helping the customer shop in their local currency the frustration and decrease cart abandonment.
Pros:
Support 150 currencies
Update currencies twice a day
Auto-detect location for displaying local currency
Integrate out-of-the-box with any Shopify theme
Customizable elements
Email support and an online archive
Cons:
The free plan only allows up to 5 currencies and 3 designs
Some problems reported with responses from support
3. Auto Currency Switcher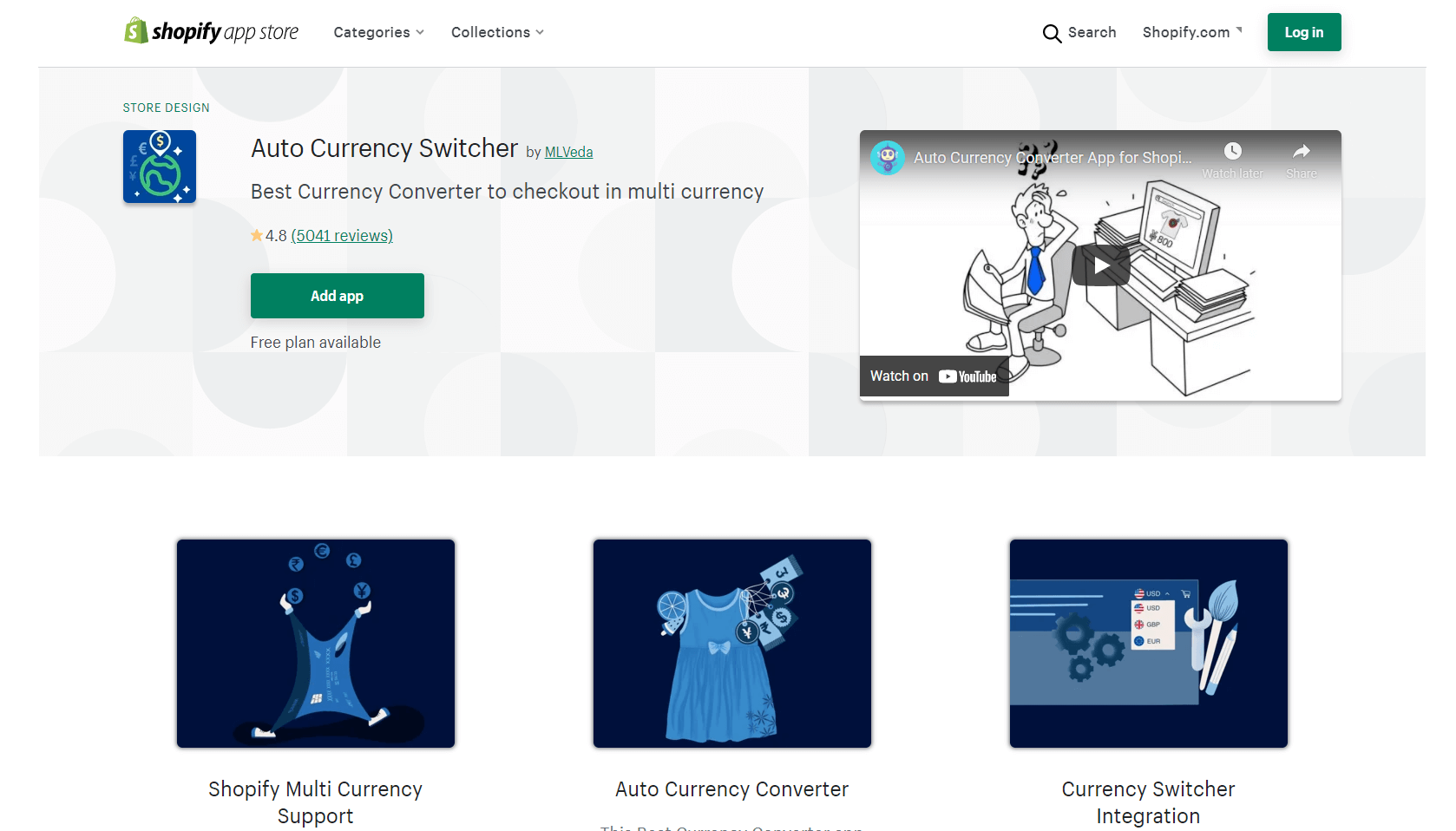 Overall Rating: 4.8/5
Auto Currency Switcher by MLVeda, is one of the most easiest to use in the Shopify app store. It provides a free option with some limitations or a full-blown feature set in the paid plan.
This app detects shoppers' location based on IP and converts prices to their local currencies. It also helps you remove digits after decimal points.
Pros:
Support over 200 currencies
Automatic detect location
Remember user's currency selection
Country flags exhibited
Integrate with all Shopify themes
24/7 live chat support
Cons:
The free plan has no automatic detect location and limits features
The trial days of the free plan is shorter than other currency converter apps
4. Multi Currency Converter Hero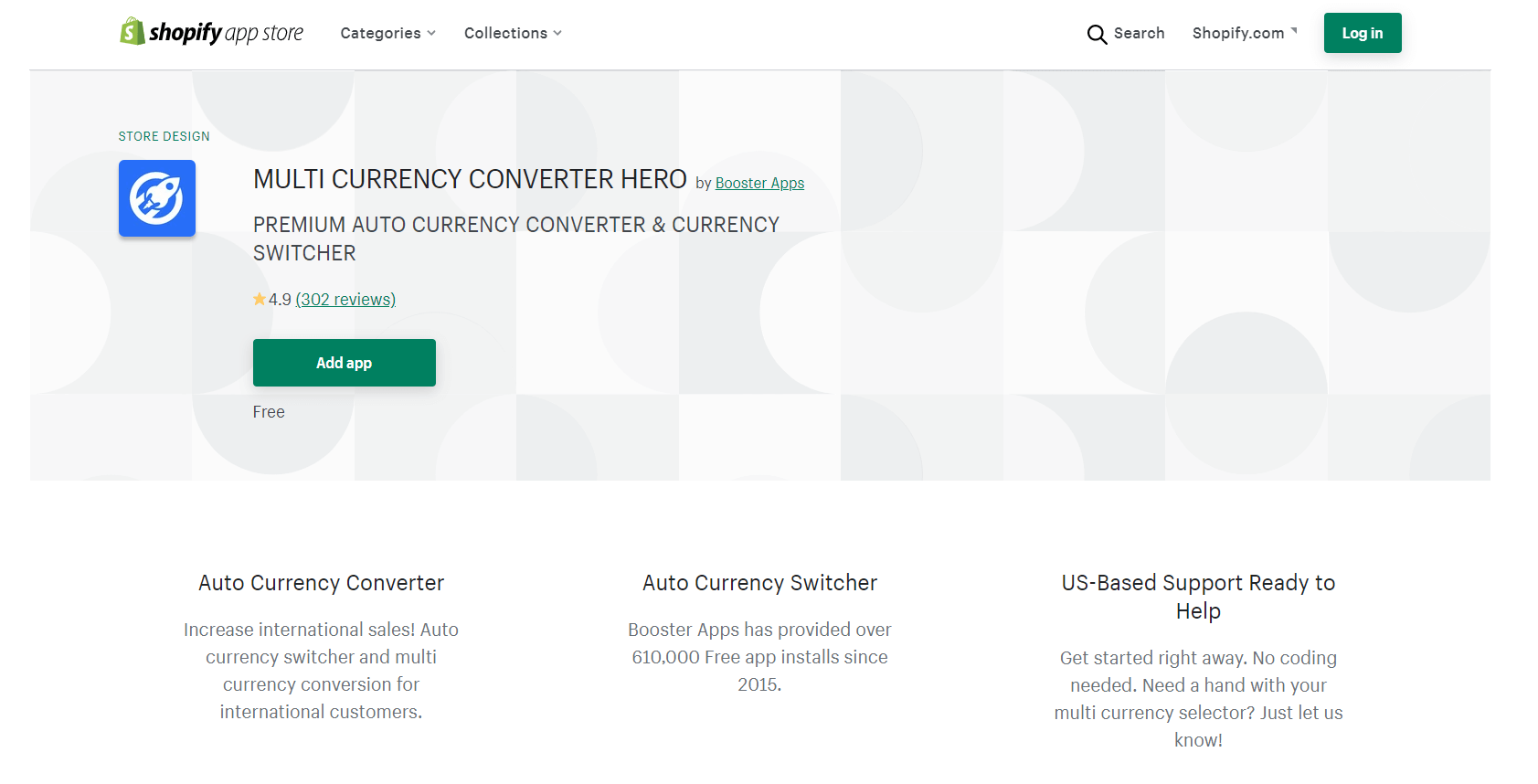 Overall Rating: 4.9/5
Multi Currency Converter Hero by Booster Apps allows customers to see prices in any currency on your store. This app automatically shows the customer's currency for your store.
Pros:
Easy to use
Automatic currency switcher depending on location
Customers can manually toggle between currencies
Work with Shopify themes
Support provided
Cons:
Sometimes, support still has any problem
Lack of reviews compared to other apps
5. BUCKS Currency Converter PRO++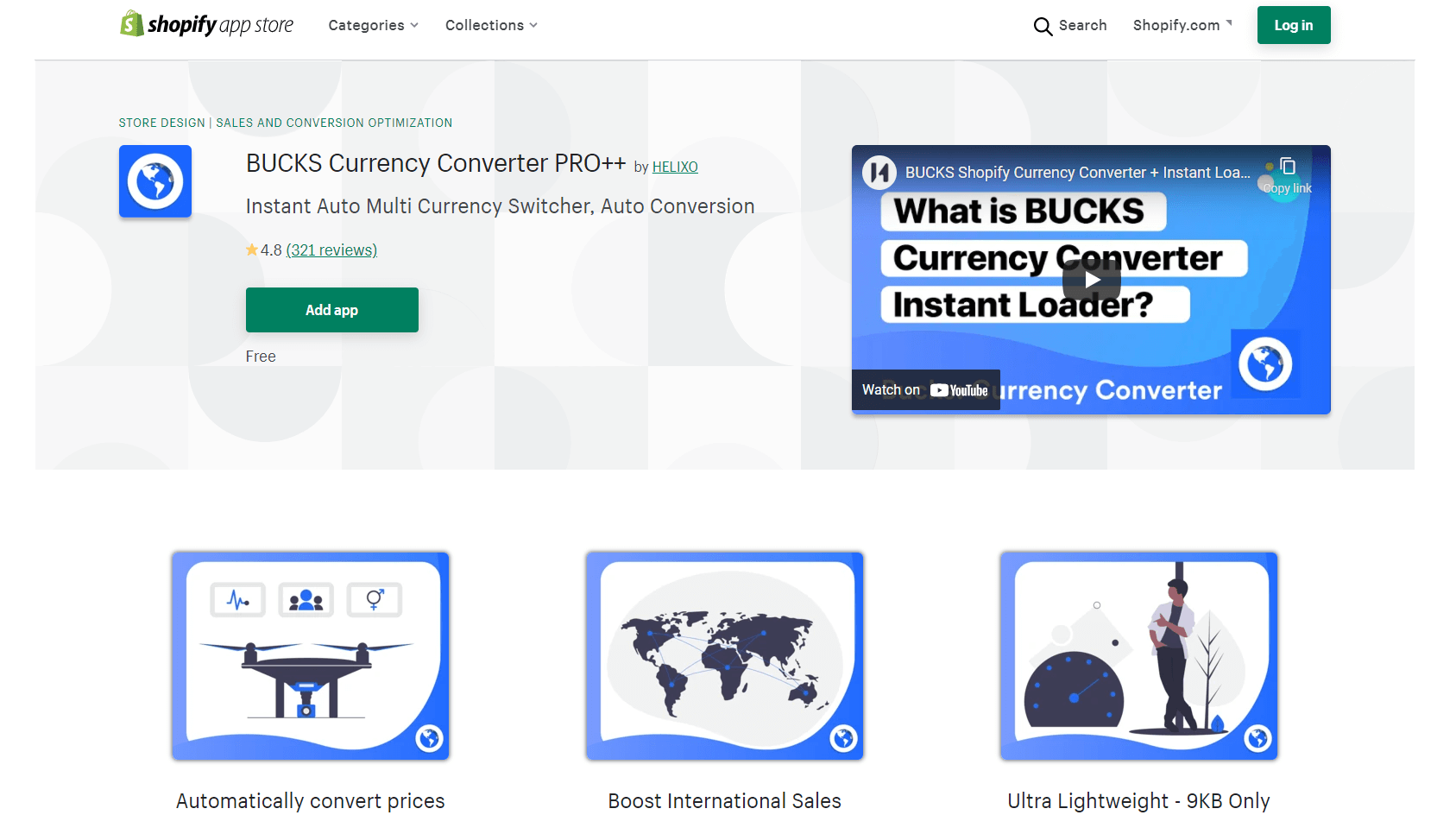 Overall Rating: 4.8/5
BUCKS Currency Converter PRO++ by Helixo is a third-party developed Shopify app that supports 160+ currencies and converts the currencies based on the customer's geolocation.
Instant Loader converts prices without the flickering of the original store to converted price.
Pros:
Easy to use
Supports over 160 currencies
Accurate the Exchange rates
Works with any Shopify theme
Automatically switch to customer local currency at instant speed
Instant Loader with Ultra Lightweight – 9KB Only
Cons:
Exchange rates are not updated multiple times a day
Customize switcher is not published
Customer Support is not good
So, which one app works for you?
So there you have it. There's not a huge amount of difference between the best free currency converters in the Shopify app store, but if you need one for your e-commerce store, we're glad you've done your research.
The 5 we're listed are fantastic, hassle-free tools, and high ratings that aid your customer's shopping experiences and provide an almost instantaneous boost to your conversion rate and boost your sales when you're preparing to sell in international markets.
Most of them do approximately the same thing. Now, choose the app that works best for your customer's needs, allows some customization, and is lightweight enough not to slow your store down.
To make your Shopify store get ready for global markets, don't forget to take a look at The ultimate guide for cross-border selling and read this Article The 5 Best Shopify translation apps in 2021 on our blog to help your business grow faster.
Launch your Shopify store now! https://www.shopify.com/