5 Best free e-commerce platforms: All things you need to know and comparisons in 2021
eCommerce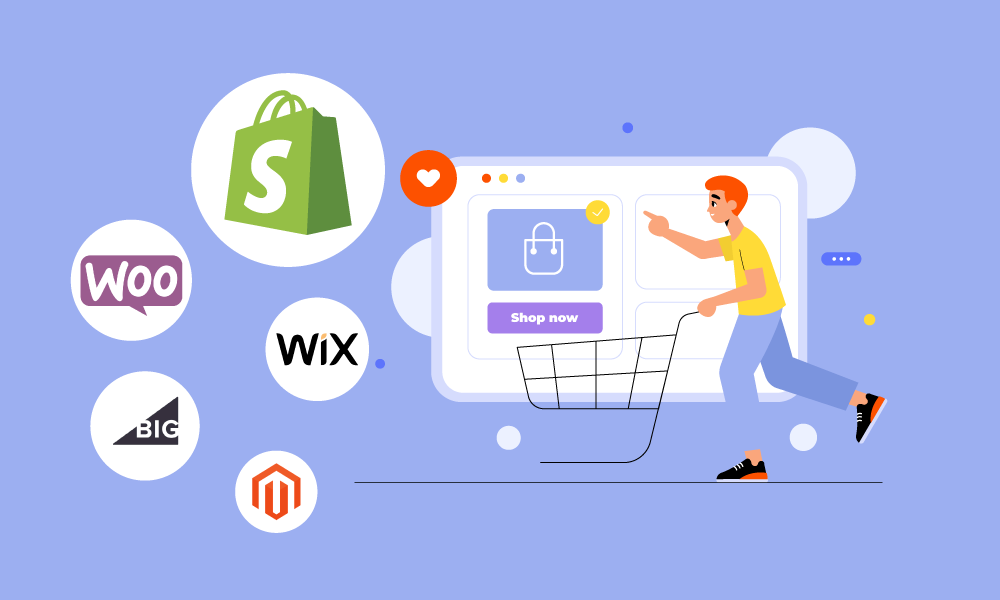 Your business provides a great service, and you want to capitalize on it. Maybe you've been selling your product locally for years and want to expand. Or you've been providing your services to friends and family for a long time and want to explore the potential of starting your own e-commerce business.
It's impossible for a single person to wade through hundreds of options to find the right solution, so we've taken it upon ourselves to review the five most popular e-commerce platforms and do a side-by-side comparison, so you can decide based on your own needs.
But, with all of the e-commerce platforms out there, you have no idea where to start.
Start your Shopify 14-day trial with FireApps
Did you know Shopify is now accounting for 20% of the e-commerce business.
Over 2200 merchants open their Shopify store everyday and 50% of them have a repeat purchase. Join them today!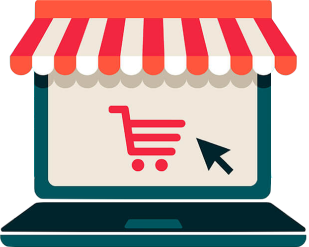 Which solution is best for your company? What features do they offer, and what features do you need? What do you need to know in order to set up your new store?
We've written this article for you to discover and compare the features of major e-commerce platforms – Shopify vs BigCommerce vs WooCommerce vs Magento vs Wix.com as well as how your business can get started with a new e-commerce platform.
What is an e-commerce platform?
An e-commerce platform is a software application that allows online businesses to manage their website, marketing, sales, and operations.
E-commerce platforms create a centralized, digital hub for product and customer data, allowing e-commerce businesses to manage product information, personalize store content and layout, and process online transactions and payments. With most e-commerce platforms designed for B2C sales, some vendors provide versions for B2B.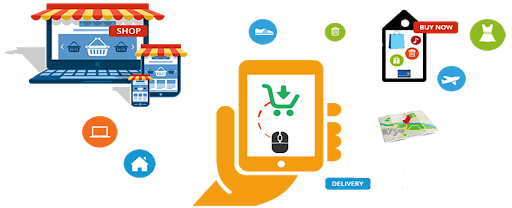 Traditional e-commerce platforms focus on managing sales of physical products, but more and more solutions are providing features for digital products that are sold as a subscription model. This type of software can be used by all employees of an online commerce company but it is most beneficial for sales, product management, and marketing.
E-commerce platforms like Shopify, BigCommerce, WooCommerce, etc,.. offer the powerful features needed to run a business, while also integrating with common business tools – enabling them to centralize their operations and run their business their way.
Why use an e-commerce platform?
Whether you're expanding a brick-and-mortar store, looking to find an enterprise-level solution, or even starting a business from scratch, your choice of e-commerce software has a huge impact on the profitability and stability of your business.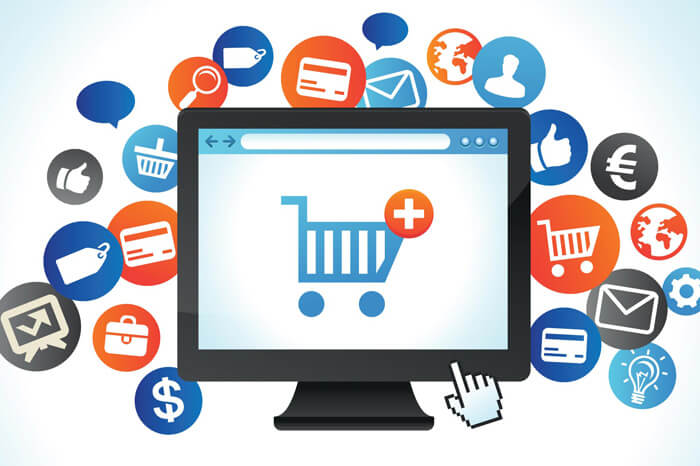 The only real alternatives to using an e-commerce platform are:
Building one from scratch, which is out of the question for most businesses and only justifiable for multimillion ( or multi-billion) dollar companies.
Using a plugin, which isn't an option if you're looking to build and grow a legitimate business, even a small one
With brands taking their retail business online and many new ones cropping up, it's important to pick the right e-commerce platform to sell online. So, we compared the top 5 e-commerce platforms and listed their best features and biggest drawbacks to help you pick the right platform, let's dive in!
Shopify
Shopify is an e-commerce platform that helps businesses of all sizes to set up their online store. Shopify offers online retailers a suite of services including payments, marketing, shipping, and customer engagement tools to simplify the process of running an online store for small merchants.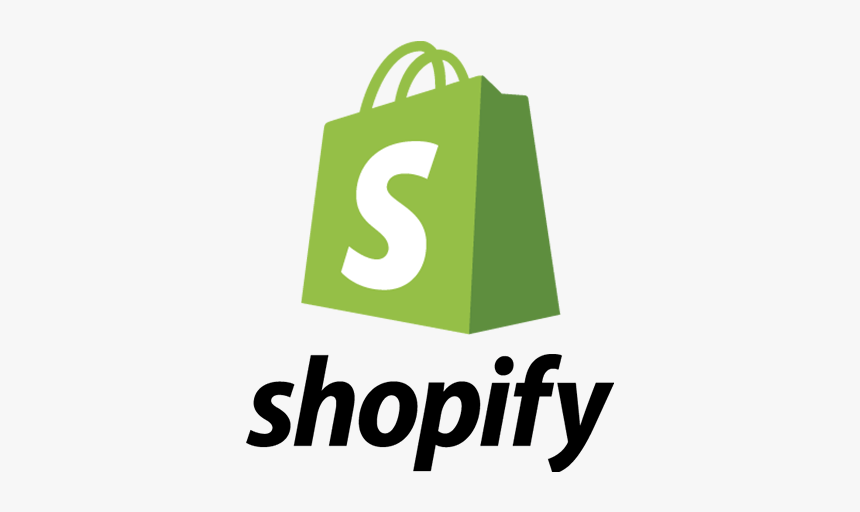 Did you know that more than 80,000 merchants have already chosen Shopify for their business, including such well-known brands as Pepsi, Tesla, Unilever, Nestle, Kylie Cosmetics while 7.000 brands on Shopify plus?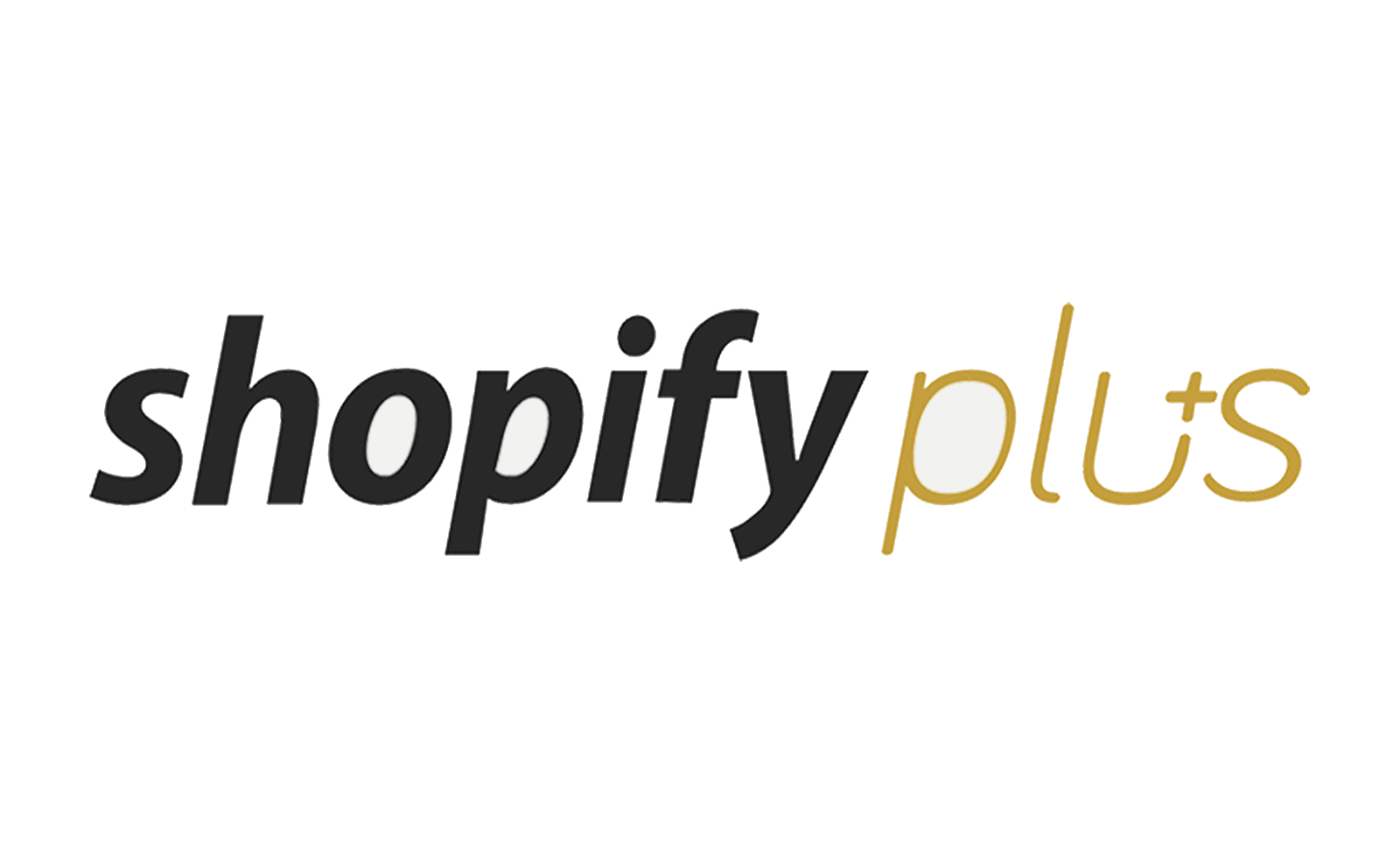 Shopify offers a range of opportunities for e-commerce merchants to extend the capabilities of the platform. Shopify is second among the top 1 million websites, it out-sites such well-known platforms as Magento, BigCommerce, WooCommerce, and Wix e-commerce.
There are 800,000 stores powered in 175 countries that have made $155 billion in sales on Shopify. It is the 3-rd largest online retailer in the US after Amazon and eBay, as it announced at the Shopify Unite conference in June 2019. Shopify provides merchants with 4200 free and paid apps they can download on Shopify app stores.
Shopify is an excellent option, you should still consider the pros and cons in order to learn if this is the most suitable platform option for the online shop you want to build.
This review will use several different perspectives to provide you with information about Shopify's main advantages and disadvantages.
1. Pros
1.1. Simplicity of usage
Every business owner has a goal when starting-up a model is to increase sales without having to be bogged down by technology and other obstructions. One of the significant advantages of Shopify is that allocates an e-commerce platform that doesn't include assistance with managing the store's technological needs, a clear interface, and several useful ones.
Shopify is a high-powered hosted platform that will also take care of your transaction processing time.
1.2. Big choice of storefront themes
Shopify has 10 free themes and 64 premium themes, ranging in price from $140 to $180 each.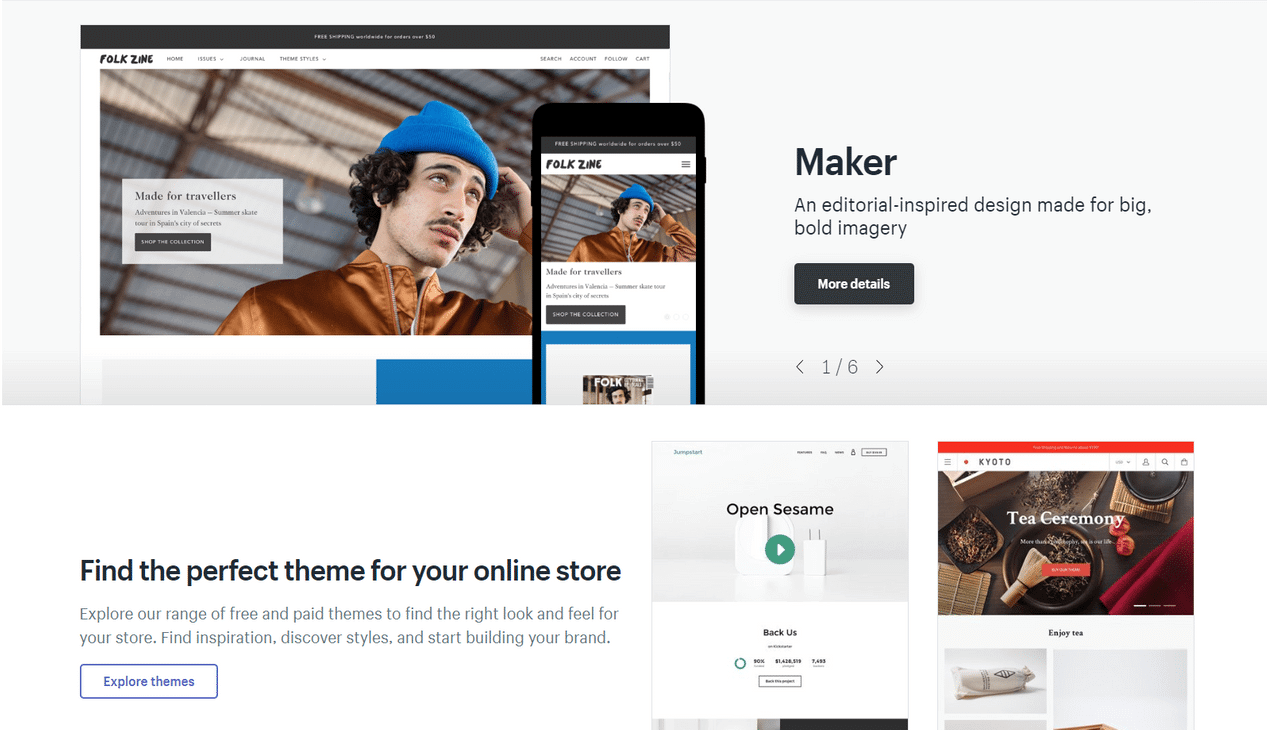 Shopify's e-commerce platform has many beautiful storefront themes. They help you create a professional and first look website to retain customers. Shopify provides merchants various theme options for your store.
They are broken down by industry: Art & Photography, Fashion, Architecture, Jewelry & Accessories, F&B, Technology, and much more. You freely choose any options to filter your store whether they are mobile-only or responsive as well as free or paid themes.
1.3. Shopify app store
Shopify's plugins are one of their strongest aspects. Shopify has over 5,000 different apps that can help you build a proper online store, which allows you to focus on other important things such as marketing or rock your sales.
There are different kinds of apps available to assist you with social proof, customer service, SMS marketing, cross-border, shipping, etc,… These tools will simplify your life by supporting you with the technology and benefits to expand your online store.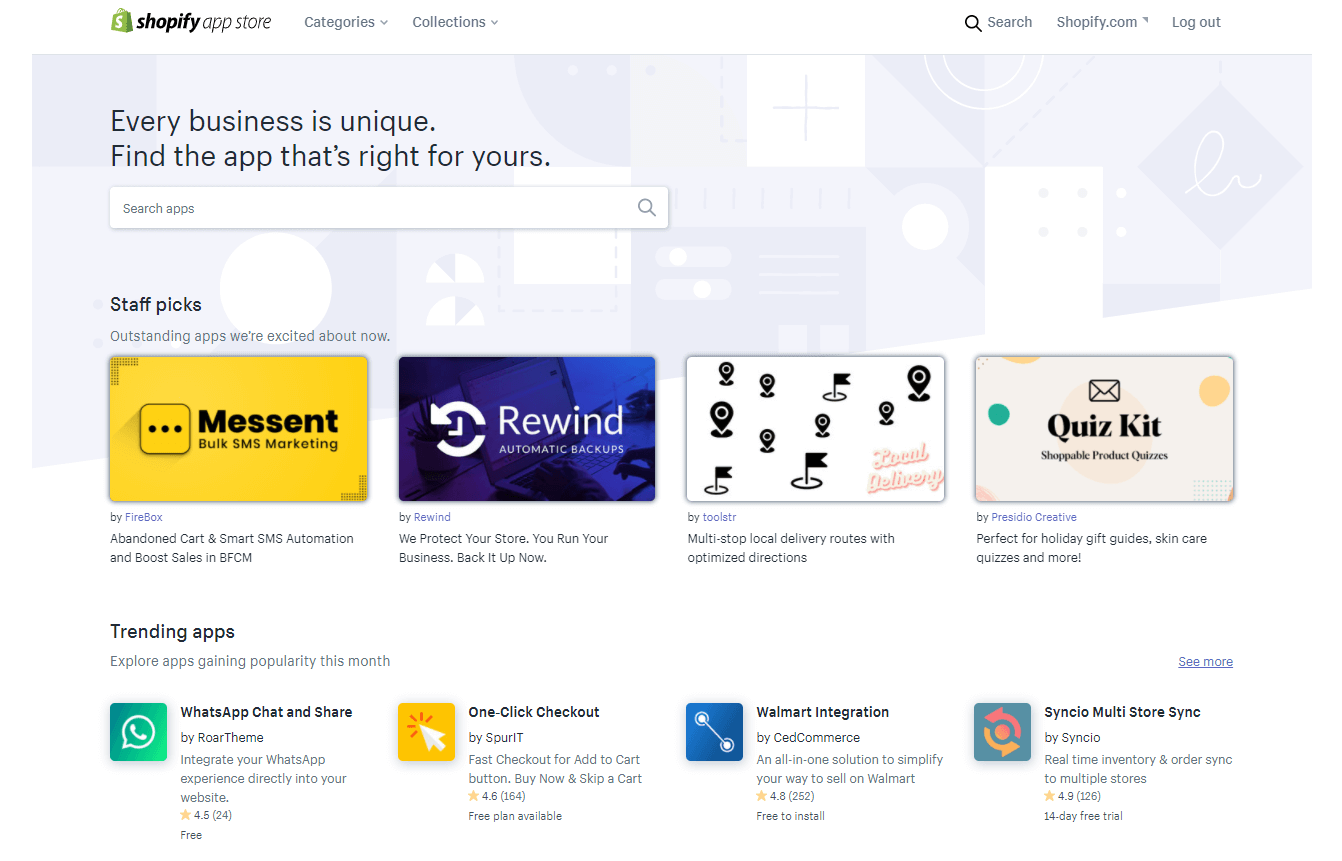 Let's take a look at what Shopify apps have to offer. Shopify apps will simplify your accounting flow and integral, part of running a growing business. With an accounting plugin integrated to your website you'll first need to export your sales figures and transaction details, and then manually import them into your accounting software or give it all to your accountant.
What Shopify does for you is to invite other tool providers, like accounting software developers, and integrate their software into Shopify. All sales and figures will automatically be transferred to the accounting software which saves you the money you would have spent on an accountant.
Shopify's e-commerce platform also develops apps that support e-commerce sites with specific needs related to the countries they work in.
1.4. Marketing and discounts
Shopify provides you with marketing tools that will increase SEO rankings, sharing on social media, or optimize keywords. With Shopify you can do:
Initiate discount codes
Sell your products on Shopify, Pinterest, Twitter, Instagram, and others.
Improve SEO by adding relevant and main keywords to website pages as well as product descriptions.
Create blogs to increase SEO website rankings.
Get an automatically generated sitemap, which is used by Google to analyze content on all your website pages.
1.5. Pricing
Shopify also has a number of pricing models depending on business complexity. A Basic Shopify Plan starts at $29 per month and has the fewest features. More advanced plans range from $79 – $299 a month. Shopify Plus, designed for larger enterprises, starts at around $2000 a month.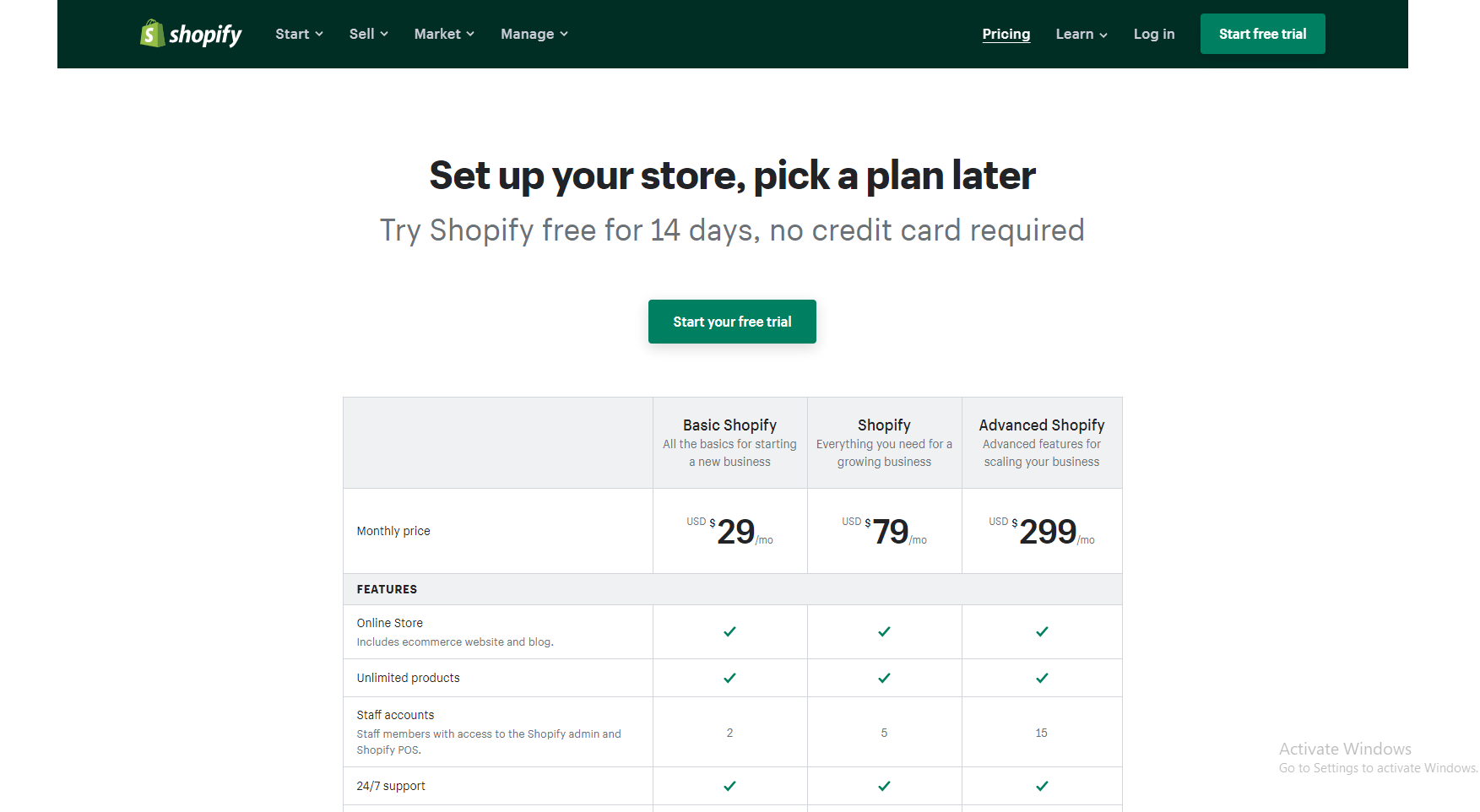 Shopify's lack of some basic native features can drive up your total cost of ownership. Make sure to consider added features you will need and factor those into the total cost of ownership of the platform.
Shopify also lets you know exactly how much you are paying and has no hidden charges, such as bandwidth fees. So, depending on the number of sales you process, you will be able to precisely compute your monthly fees.
1.6. Extensibility
Shopify has an active development community and marketplace to help meet your needs. Free and Premium themes are available and can be extended by using the built-in Theme editor, found under Online Store -> Themes -> Actions -> Edit Code. However, strongly suggest that this stage requires developer knowledge and you should consult an outside party for assistance if this does not fall within your skillset.
1.7. Easy to use
Shopify was built to satisfy the needs of those wanting a user-friendly way to create online shops without having a background development. Shopify has drag and drop areas, making it fairly easy to build a website. Shopify works well for businesses that are new to website building. Simple steps can be completed to get your website up and running quickly.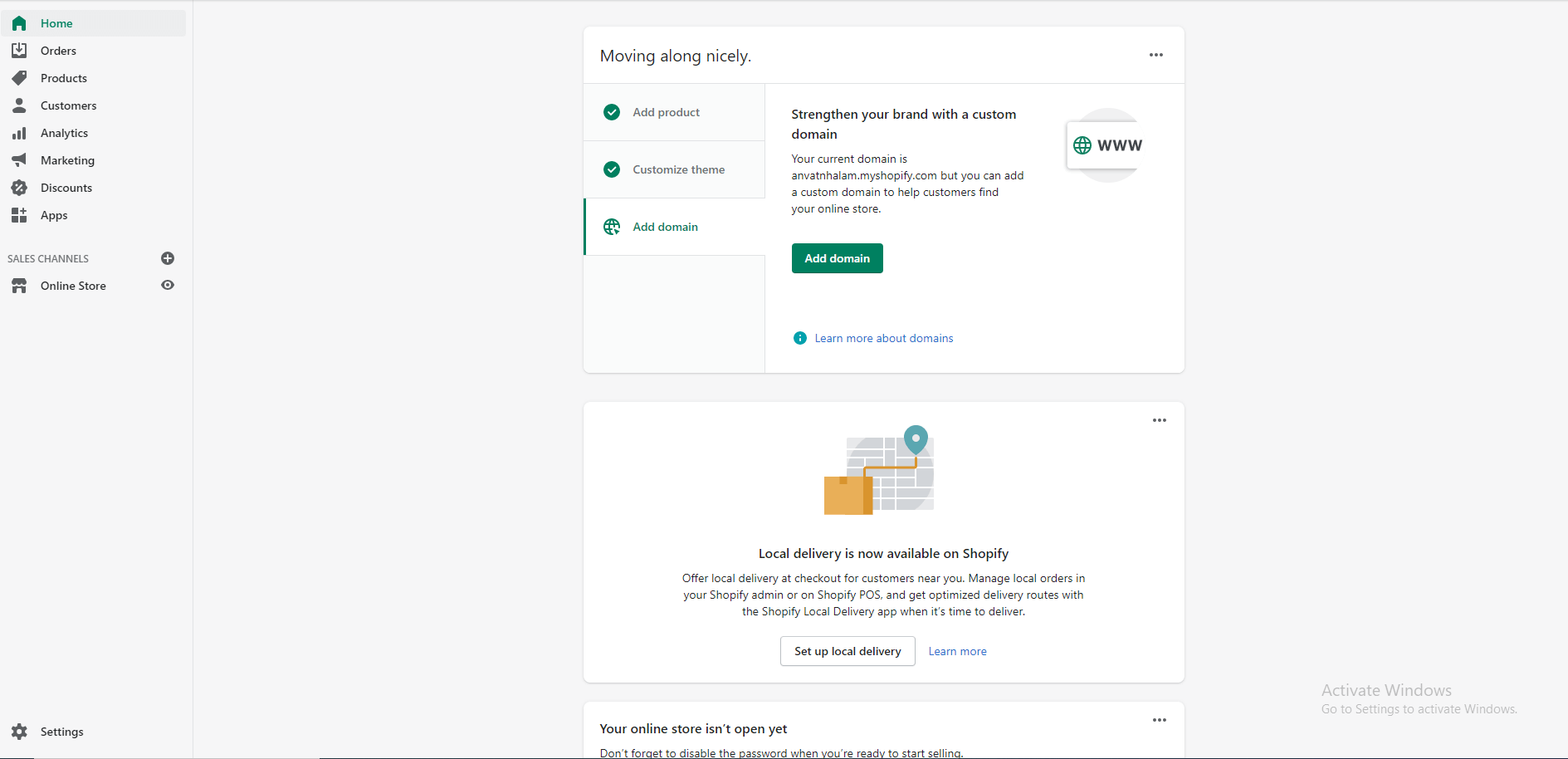 Shopify has a clean, clear, and simple interface that makes setting up your store a breeze, even for total beginners.
We crunched the numbers to put this into context, people found Shopify 21% easier to use than BigCommerce, and 12% easier to use than Wix e-commerce, which is famous for its beginner-friendly editor.
1.8. Great 24/7 support
There is a dedicated support team that works at Shopify. They provide the user with 24/7 support and will be able to answer most of your questions through email or a live chat. If typing isn't your thing, you can pick up the phone and call their 24/7 hotline, with four available numbers to serve different regions.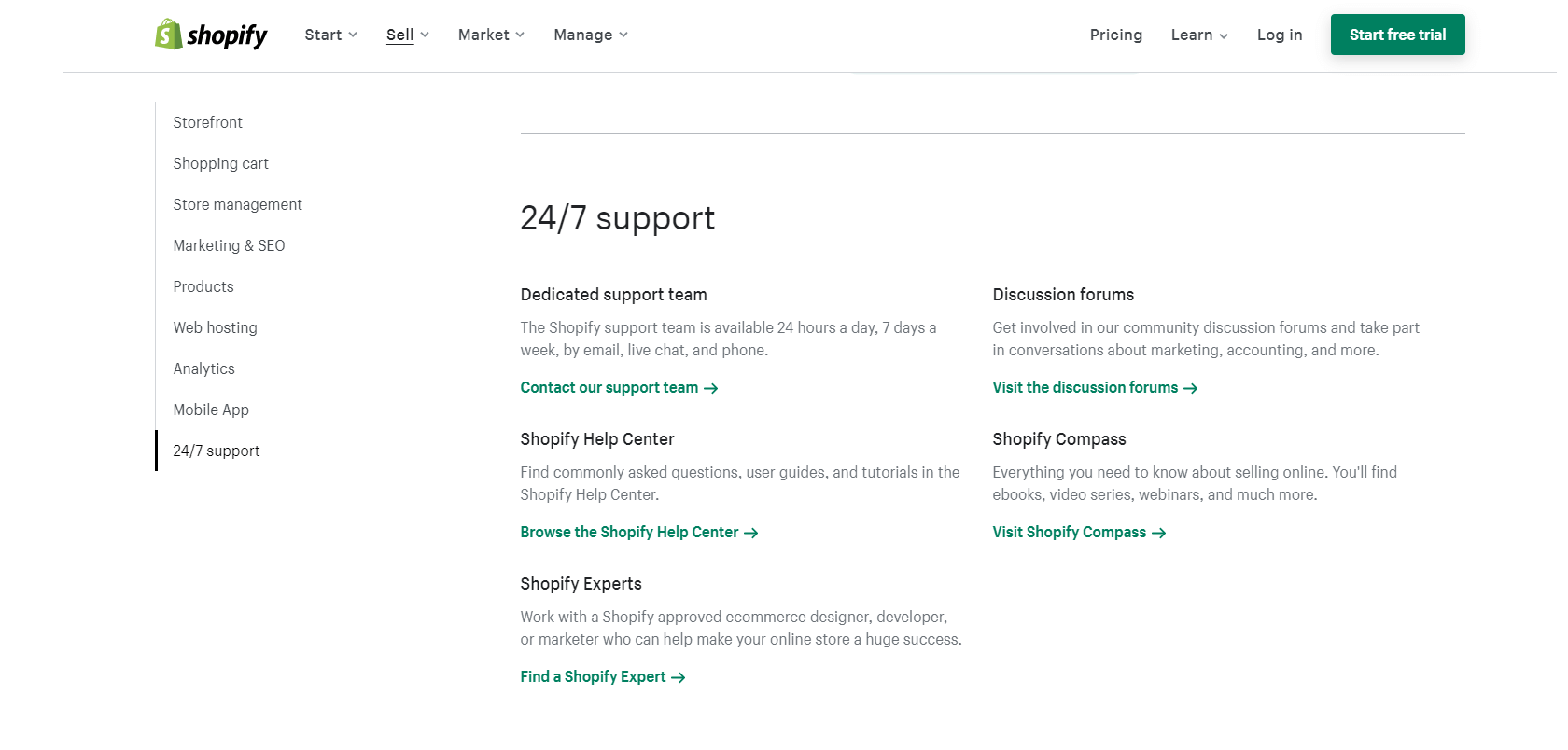 If your region isn't on the map, there's no need to worry. They have a big community of people that help one another. You can post on one of their help forums, and you'll get an answer from someone else who uses the platform. This is not a simple addition for other sites that provide e-commerce stores.
You can get round-the clock support for any issues you have. Shopify is known for its thorough customer support.
1.9. Scalable
Shopify has different plans available for your changing needs. This way, you can scale up your business.
1.10. Miscellaneous perks
Some of the other perks of Shopify is the ability to offer gift cards to your shop. This is a rare concept in the e-commerce world, so it's refreshing to see something like this provided by Shopify. It's available on their Shopify and Advanced Shopify account tiers.
Staff accounts are another perk offered by Shopify. You can give your team members different levels of permissions to make sure your sensitive data stays behind locked doors. You can have between 2 and 15 accounts, depending on the account tier you have.
If you're looking to take Shopify to the streets, have no fear! Shopify offers a Point of Sale functionality so you can use it in a physical store or pop-up shop.
"If you need to start selling online today, Shopify is a great option, fast, responsive, and reliable.

With Shopify, you will find versability through its ecosystem of applications that you can find in its marketplace.

Something extremely important is that with Shopify you will not require programmers and a hosting provider because you do not have to worry about technical issues such as high availability, security, and staggering."
2. Cons
2.1. Price
Let's get it out of the way, Shopify is not a free platform to use. There's a monthly subscription cost. You have to pay for some themes. There are feeds to use some apps in their App Store. On top of that, there's a transaction fee when you sell online, so you use Shopify Payments on your store. The only free plan available is their free trial.
Having to pay for a place to sell your goods is not a new concept, though. Even with the fees associated with this platform, it's way less expensive than a brick and mortar store.
Think about how many things in your life that are free are worth using? You get what you pay for, and in this case, you get a lot of handy features with Shopify.
2.2. Manually intensive
With Themes & 3rd party apps can provide additional functionality, there's always the possibility that a particular app could not work with your theme or require modifications to the theme to make it work. Many of the more useful app integrations require a monthly fee, which can start to get pricey after adding a few of these to your store.
It could become even more expensive if your store requires bringing in a developer to make any necessary modifications to integrate a new app or building other custom features.
2.3. Customization limitations
Although the platform is very customizable, it has some limitations. There are additional features that can't be unlocked strictly because of the way the coding is set up. Some of Shopify's competitors offer more customization at the expense of long hours doing detailed coding on their platform.
2.4. No email hosting
Web hosting is included in all the plans that Shopify offers but it does not give you the sale offer for email hosting. This basically means that you can't have an email with your shop name like this: info@myshopname.com (build this.io, 2020).
Email forwarding is still possible. This email says that whenever someone sends an email to info@myshopname.com, that email will instead go directly to your personal gmail. But even to use this function, a 3rd party email hosting connection needs to be set up.
2.5. Storefront themes
There are only ten free theme templates. If you don't have any of the free templates you will need to pay a one-time fee to use any of the other themes. If you want extensive customization you will need to understand Shopify's Liquid code or hire an expert if you don't.
BigCommerce
BigCommerce is a paid-for, "hosted" e-commerce solution that allows business owners to set-up an online store and sells their products online.
It's a software as a service (SaaS) product, which means that you don't own the software, but pay a monthly fee to use it.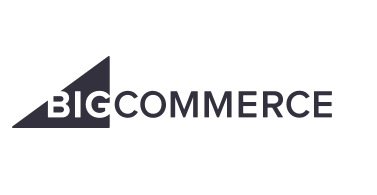 The product comes with a range of customizable templates to help you design your online store, you can use it to sell either physical or digital goods, and there are also some tools provided to help you market your store.
The product is aimed primarily at people without much in the way of web design skills, but it also allows more tech-savvy users and developers to tweak the HTML and CSS of their online stores too.
1. Pros
1.1. Integrated Education
There's no no shortage of how-tos, advice, and newsletters on the internet about running a successful e-commerce store. The main problem is curation (ie, sorting the 90% that's fluff or generally worthless) and relevance (ie, advice that might work for WordPress might not be relevant to BigCommerce).
BigCommerce puts a ton of focus on helping you learn how to build a successful online store. They have a BigCommerce University with very in-depth videos, how to guide built right into your store's dashboard, a set-up wizard, an autoresponder email series at signup, and a consultant who answers any questions right off the bat.
Knowledge is power, and BigCommerce puts a huge focus on it.
1.2. Pricing
BigCommerce offers four month-to-month pricing plans, which are as follows:
BigCommerce Standard: $29.95 per month
BigCommerce Plus: $79.95 per month
BigCommerce Pro: $299.95 per month
BigCommerce Enterprise: pricing varies, depending on your business requirements
The Standard, Plus, Pro plans are aimed at individuals and small businesses and are part of the company's Essentials range of products.
The Enterprise plan is geared more towards larger businesses and corporations (users with very high bandwidth and advanced selling requirements).
1.3. Customization & Functionality
BigCommerce's software is designed to improve every aspect of your online store. The platform lets you customize your website so that it is tailored to your personal preferences and brand.
The built in features drive traffic and revenue, talking both B2B and B2C businesses to the next level. That's right, it supports both B2B and B2C.
Whether you're starting from scratching or migrating over from another platform, BigCommerce makes it easy to build a website that captures attention and represents your business and everything you have to offer.
Its range of templates and customizable features ensures a streamline shopping experience for you and your customers. Its themes are high-converting and automatically optimized for various devices. By taking care of the technical side, BigCommerce lets you focus on selling.
Once you've created your website, you can operate your entire business in one place. Their full featured content management system is designed with an effortless efficiency, allowing you to manage your products and categories, process orders and inventory, and integrate your system with the leading payment providers.
1.4. Omni – Channel Selling
BigCommerce's omni-channel selling technology elevates your business by connecting with the modern buyer. This software integration creates a multi-channel experience and reaches customers wherever they choose to shop.
Its seamless approach allows you to expand to multiple platforms while still managing everything from one, easily accessible place.
The BigCommerce Channel Manager makes selling on multiple outlets simple. The channel manager acts as the hub for all of your channels. No matter where you sell your product, BigCommerce will process it through the channel manager with automatic syncing, eliminating overselling and facilitating easy expansion.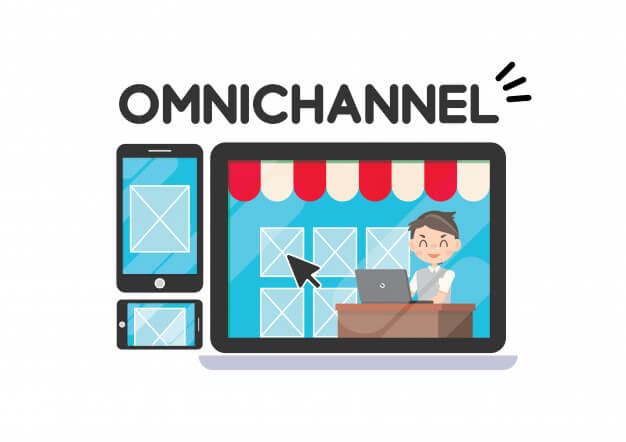 This feature connects online marketplaces, physical stores, social media, and online advertising. By listing your products on sites like Amazon and eBay, the omni-selling lets you reach customers immediately when they begin their search.
Social media selling goes beyond connecting with consumers. When you sell to customers on the platform they already use every day, you will increase both your relevancy and your potential to make a sale. Software like the Channel Manager expands the reach of your company while simultaneously simplifying your overall operations.
1.5. SEO benefits
SEO (Search Engine Optimizations) is a key element of marketing your business in terms of driving traffic and increasing visitors. Your site's optimization impacts where you rank in search results and ultimately determines how many people will end up finding your products.
BigCommerce's SEO features make the continuous optimization process simpler. When you design a customized website through BigCommerce, each page is built with HTML elements and hierarchy.
Product pages also feature built in microdata that take ratings, pricing, brand, and stock level into account. Optimized URLs, rewrites and redirects make it easier for you to make adjustments to your website without risking 404 errors. Its auto-populated URLs quickly adapt based on any changes you have made. Further, its themes ensure your content is accessible and never duplicated by giving each page a unique URL.
BigCommerce's Content Delivery Network (CDN) focuses on your website's speed and works to minimize loading time, leading to happier site visitors and a higher search engine ranking.
BigCommerce's software has a response time of ⅓ of a second and an average uptime of 99.99% compared to the industry average of 99.5% and Shopify 99.98%.
While these differences may seem minimal, a site with 99.99% uptime may only be down a few minutes per year while one with 99.5% uptime could be down for almost two days – time that you can't afford to lose in the fast, always moving e-commerce world.
Your site can also be further optimized during high shopping events so that it's prepared to handle a higher volume of traffic. The attention span of today's consumer has significantly decreased. This CDN feature will help fulfill their need for convenience and speed.
1.6. Secure performance
Security is a major factor and necessity when it comes to building your brand online. BigCommerce's hosting and security features include unlimited bandwidth, fast content delivery, various domain names, and a shared SSL certificate.
These technologies and more take care of your e-commerce hosting and security so that you don't have to spend additional time and money managing multiple servers.
Multi-layered security ensures that your store is protected. Perimeter and server-specific firewalls, file integrity scanners, intrusion detection software, and 24/7 human monitoring work together to prevent unauthorized access and potential threats. More advanced plans also offer DDOS protection to further protect your page.
Integrating HTTPS into your entire site ensures that customers know your store is secure throughout their entire shopping process. This element of security will also keep you in line with Google's current SEO requirements.
2. Cons
As expected, BigCommerce is not perfect. Unfortunately, there isn't a single platform that's gotten it 100% correct because the needs of e-commerce companies are so diverse.
2.1. Annual Sales Threshold
Before investing your money in a platform like BigCommerce, make sure you understand all of the factors that impact the price you pay. The basics of BigCommerce pricing are outlined at the end of this post. However, there is one element of its pricing plans that is important to note here as it can be a drawback for many fast-growing companies.
At first glance, the price of each of BigCommerce's four plans is based on the extent of the features included. However, a major part of the price is actually based on your company's online sales per year.
The Standard plan only costs $29.95 a month, but it's for businesses that make up to $50,000 per year. Once that allotted revenue is exceeded. BigCommerce automatically updates you to the next, more expensive Plus plan at $79.95 a month.
If you reach the maximum sales volume of $150,000 per year with Plus, you will upgrade to Pro automatically. With a larger cost of $249.95, you can have up to $400,000 annual sales. However, for every additional $200,000 in sales, you will be charged another $150 a month.
If your annual revenue significantly increases, you arguably have a larger, more flexible budget to pay these higher fees. Some business owners see these price increases as a penalty for quick growth and success.
Keep in mind the additional features that come with these upgrades. The higher-priced plans come with as many as 10 additional features including Google Reviews, stored credit cards, custom facets, and more.
One of the most notable upgrades is the Abandoned Cart Saver. This feature allows you to create three emails that automatically send to shoppers who have left your site without making a purchase.
Although these price increases as a result of higher sales may appear inconvenient at first, they benefit your company in the long run. This pricing plan essentially sets your business on a growth path and ensures that your technology develops as your customer base and revenue increase.
2.2. Limit free themes
Although BigCommerce offers a variety of customizable themes to fit your brand, only 7 of themes are free. This limited number of free themes means that many companies will end up purchasing a theme to achieve the overall design they are looking for.
The cost of paid themes is an additional cost that is not included in the overall monthly fee. The price of these themes range from $145 up to $235.
Although these prices may seem minimal for larger companies, they can add up for smaller companies with tighter budgets when it comes to start-up costs.
2.3. Availability of Ads-on
One of the big pros of BigCommerce is that so many features are built directly into the platform. That said, very few stores are ever exactly alike. And once many stores get past the foundational stage and move into more advanced marketing for their customers – it'll often mean the need for specific store solutions.
Platforms like Shopify have a huge "app store" where you can find nearly anything you could ever need. Self-hosted solutions like WordPress or Magento have a huge community of developers and an open development set-up where you can add on anything you can think of.
However, while BigCommerce has started a small app marketplace, they still don't have the depth or breadth of other setups when it comes to very custom solutions. That can certainly be a con – or at least something to plan around.
2.4. Product & Inventory Management
To effectively run a store, you have to not only sell the products, but also provide and ship the products. That means managing inventory. While BigCommerce has a lot of product options, it's almost too much (which I'll get to in a moment) and ends up burying the inventory management options.
Inventory is accessed via each product screen instead of having its own dedicated. It's not a huge con, but if you're working with a large range of products with a lot of turnover, then it might affect your efficiency.
2.5. Target market
If you have already reached the upper enterprise level in your industry, BigCommerce may not be the best fit for your company. BigCommerce is designed for established companies that are looking to accelerate their growth, but it ultimately delivers the most value for mid-market businesses.
Though the Enterprise plan requires a custom price quote and ranges as a result, the Pro plan is designed for businesses who make up to $400,000 annually.
The structure of BigCommerce is not necessarily built for high-volume businesses with high yearly revenues. Its target market is aimed towards mid-market businesses.
Platforms like Salesforce's Commerce Cloud (formerly Demandware) operate on a revenue share model intended for companies with high profit margins. Businesses with these kinds of margins tend to be luxury brands, which is why they make up the majority Commerce Cloud's clientele.
2.6. Lock-in
Lock-in is something I have to include in this BigCommerce review, even though it's going to be a con of using any hosted e-commerce platform. If you ever decide to move to a self-hosted or different store platform – it's not going to be an easy, 2-click process. Your site's design, functionally, payments, and content are all going to be sort of built into the BigCommerce platform. It's a cost that may or may not come – but it's something to be aware of when shopping around.
BigCommerce is a solid platform with the team, expertise, and process to take you from a single-product store to the next Zappos.
WooCommerce
WooCommerce is a free plugin, or functional extension, for WordPress. It has been downloaded over thirteen million times and operates over 37% of all online stores. When installed into a WordPress website, WooCommerce adds in basic product management, order processing, and shopping cart functionally.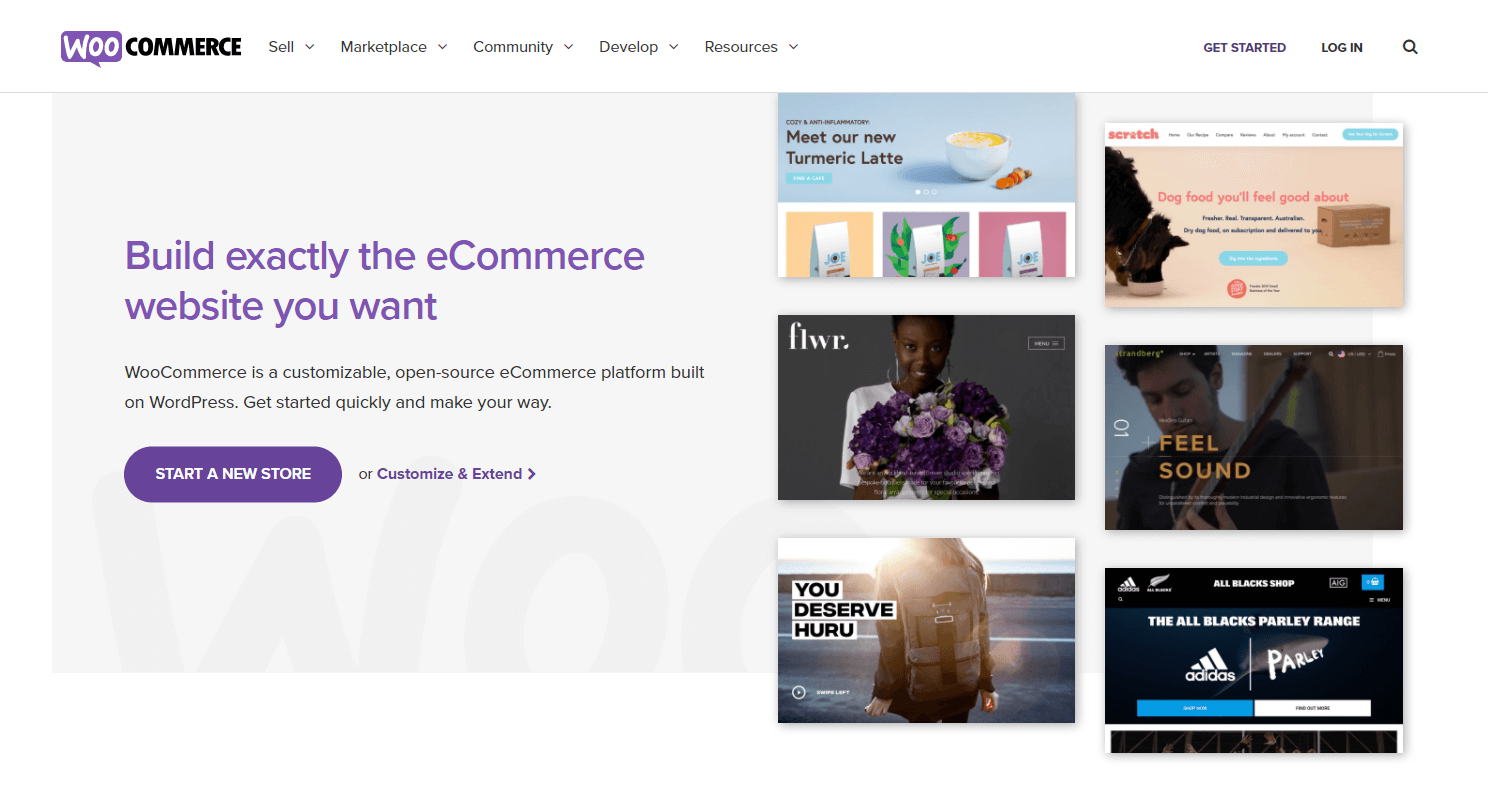 WooCommerce can create a basic online store and sell a variety of products and services that include physical goods, digital goods, affiliate transactions, and ongoing memberships. The core software can manage essential e-commerce features like international customers, inventory management, sales tax management, shipping cost calculations, and coupons.
1. Pros
Let's take a look at other features of WooCommerce plugin:
1.1. Free to get started
WooCommerce is a free WordPress plugin. One of the biggest reasons why it is a preferred choice for an online store. However, the core software is free, but one needs to pay if they want to use premium features.
Similar to other WordPress plugins, WooCommerce also offers a paid subscription. Needless to you may have to pay for some of the new additions or features.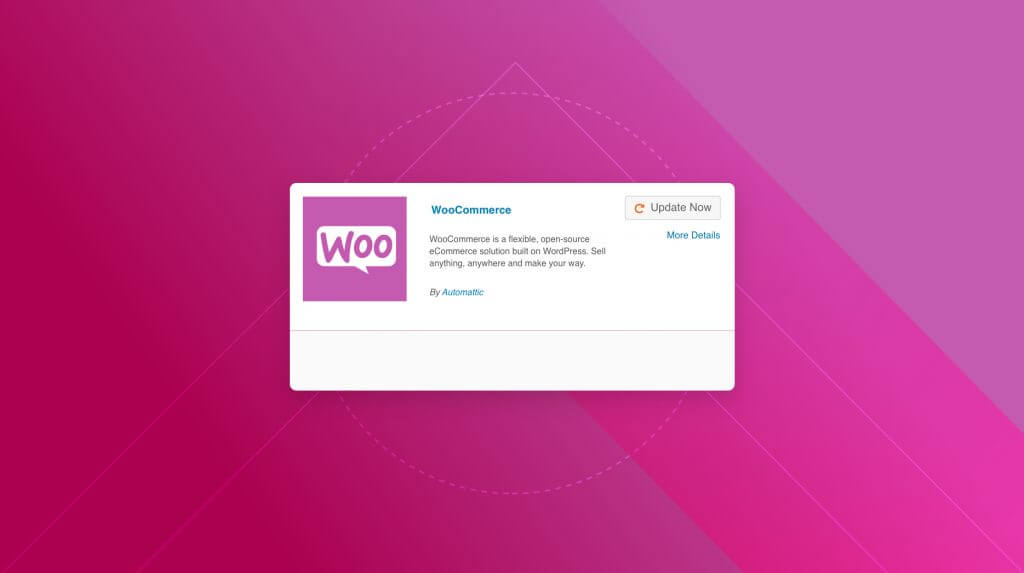 If you are planning to start an online business, then go for the WordPress WooCommerce plugin for hassle – free store management. WooCommerce is even more doable for those who are budget savvy.
The plugin offers almost zero investment. It means anyone aspiring to kickstart an online business can do it with less capital. All you have to do is just select an affordable web hosting plan, install and set-up WooCommerce, and start selling online.
1.2. Flexible
WooCommerce is hell lot flexible. One can make infinite product categories and list unlimited products using WooCommerce. Moreover, there are plenty of themes compatible with WooCommerce.
These themes can personalize or customize online stores making them the utmost buyer-friendly. Additionally, one can use custom templates and designs to beautify products, categories, checkout, and cart pages with a WooCommerce plugin.
Not only physical products but using WooCommerce, you can sell virtual and even downloadable products, too. The ability to integrate and accept almost all sorts of payment methods is par excellence. Sellers can define multiple currencies and languages to attract international buyers.
1.3. Easy customization
WooCommerce allows ample customization facilities. Besides, what you want to customize highly depends on your online store and business requirements. The plugin offers free and paid features, which could help tailor your store or website according to the latest market trends.
Unique store designs and easy to use features for buyers can make your store ahead of the competition. The modern web development environment offers WooCommerce customization with few clicks, not code. Here's a list of things one can customize:
Standard product layout
Design individual products
WooCommerce live research
Responsive store (portrait & landscape)
Product quick view
Distraction-free check out
1.4. SEO friendly
As a WordPress plugin, SEO is a built-in feature in WooCommerce. These plugins are WooCommerce compatible. Plus, they offer exclusive extensions, all together helping a seller elevate their SEO game. One can even enhance the SEO in WooCommerce with more plugins.
They take care of SEO needs of the seller's e-commerce store. Along with this, excellent customer and community support from the plugins primarily benefit the seller overall.
1.5. Simple reporting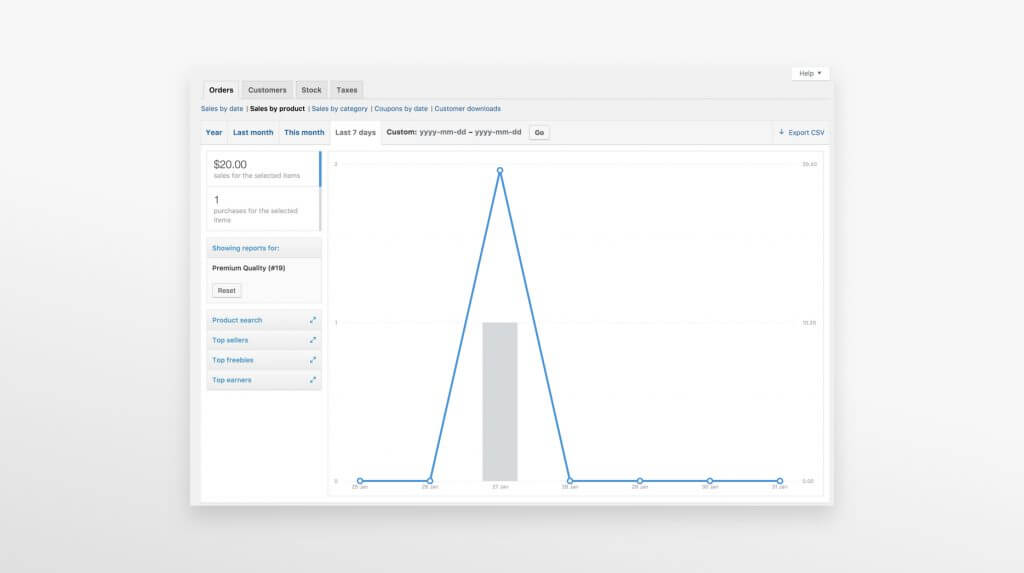 E-commerce businesses thrive on data and numbers. What product category is selling the most? Is the free shipping offer working? Without these stats it can be very difficult to optimize your business.
Thankfully, WooCommerce is extremely generous with its reporting features. You can track all of your key business metrics from the WP admin of your site, making it pretty simple to check the process daily. You can filter reports, too. The ability to filter by category, sales by date, product and coupons makes granular analysis an easily accessible strategic tool.
2. Cons
Along with apt features, the WooCommerce plugin has some significant drawbacks as well. First thing first, WooCommerce is an e-commerce plugin, it is not an e-commerce content management system (CMS) like elsse.
Now, let's have hands on the cons, here's a list of the same.
2.1. Overwhelming for New Webmasters
WooCommerce is to make a seller's life easy. However, it can become overwhelming for a new store owner. Additionally, the plugin eco-system is perfectly suitable for any web developer as well as online sellers.
But for totally new and fresh sellers, it can be a tough nut to crack, especially for users with zero to little technical knowledge.
First, they will have to know about WordPress then WooCommerce.
2.2. Site performance can be hampered.
It is a fantastic fact that WooCommerce requires a wide variety of plugins, tools, and extensions for a complete online store. On the contrary, installing, setting up, and regularly updating all of them can be overwhelming for anyone who is just starting as a webmaster.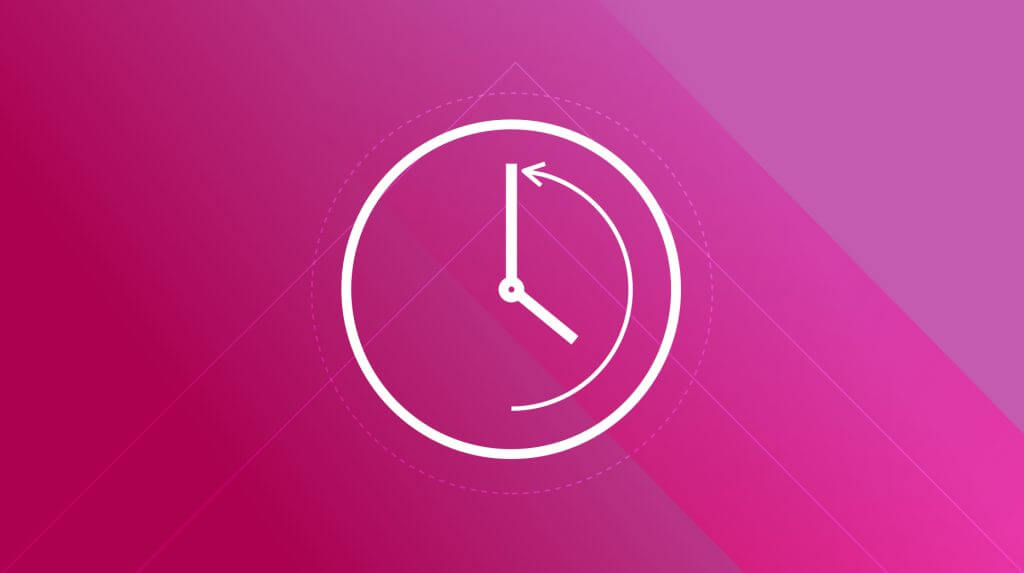 Plugins not optimized for performance can slow down the site speed and severely impact the overall performance of the website.
2.3. Potential coding conflicts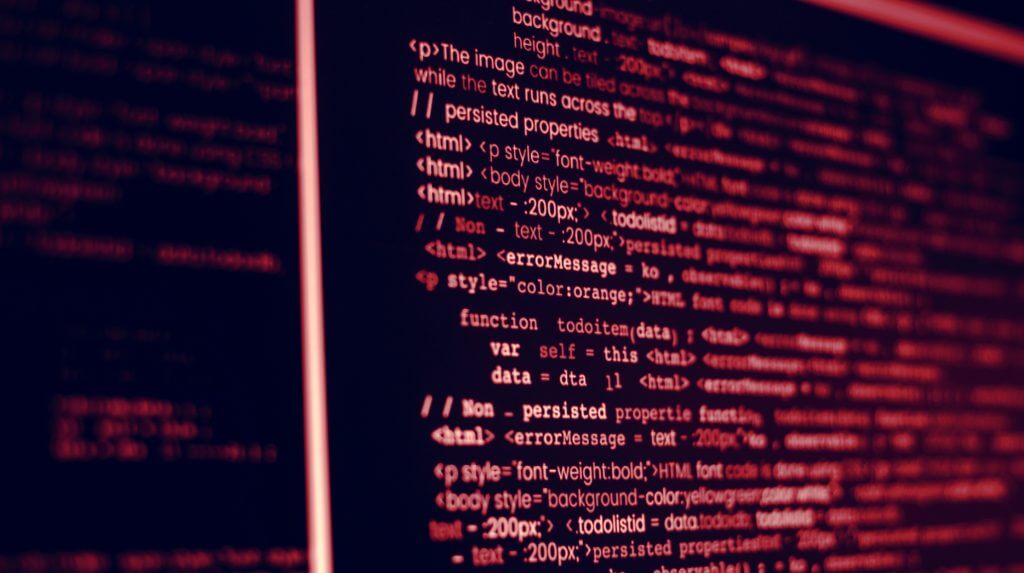 Even though the ability to customise WooCommerce with other plugins is a huge plus, sometimes using plugins by different authors can cause issues.
This is because most premium WordPress plugins use script libraries. These, in turn, have a potential to conflict with the script libraries of other plugins. The problems this can cause can be various – and serious. PHP warnings and broken page layouts are two of the most common.
The best way to avoid these potential issues is to know the languages WordPress and WooCommerce are written in (PHP, JQuery, Javascript and MySQL) – but, of course, this isn't always possible. If you have a trusted dev on hand, however, most issues can be avoided án solved.
2.4. Hidden cost
WooCommerce is free, but most of the features are paid. They may come in a monthly subscription model or lifetime saver pack. It depends on what additional resources one is using to keep his/her store up and running. As a result, the hidden cost of maintaining and running an online store can be significant.
As an example, if you wish to have a custom thank you page for each of your products, you have to opt for this plugin, which costs $49 per year. Similarly, if you wish to create subscription-based products, it can cost $199 per year. Considering the hidden cost for each such feature, Shopify may be a better alternative to WooCommerce.
Magento
Magento is typically considered to be an e-commerce CMS. An administrator manages the catalog of products, edits landing pages, and creates various marketing programs. This part is usually referred to as a "content management system". Management of buyers, processing of orders, and payment acceptance are e-commerce components and every contemporary CMS has them.

There are 2 versions on the Magento CMS Platform. An enterprise needs to know the difference between us:
Magento Open Source: Formerly known as Magento Community, Magento Open Source is the free version of Magento that can be downloaded, customized, and self-hosted.
Magento Commerce: Formerly, Magento commerce came in two versions, Magento Enterprise, and Magento Enterprise Cloud. Those two versions have been unified, leaving us with Magento commerce, a premium version of Magento Open Source that includes cloud-hosting as part of the subscription fee.
1. Pros
Magento came out as one of the most robust, flexible, user-friendly, and scalable platforms in the e-commerce market. It offers an extensive range of powerful tools for developing and running your online store. Let's talk about the advantages of Magento e-commerce platform in detail.
1.1. Feature Rich
Magento offers an abundance of out-of-the-box features to operate your business, such as multiple stores, numerous locations, different languages, product types (simple, configurable, virtual, grouped, bundle, downloadable), color swatches. Since Magento 2.3's release, it also supports multiple warehouses, various price tags, and a wide range of currencies.
Compare Magento with Shopify, WooCommerce, or any other e-commerce platform. Magento stands out with its variety of features. Magento Commerce offers powerful options when it comes to marketing, user loyalty, user experience, and business efficiency.
1.2. Optimal scalability
Magento is fully scalable, so whether you're selling 100 items or 1,000,000, Magento can deal with it effortlessly.
In fact, Magento can support up to approximately 500,000 products and thousands of transactions per hour. It's a prominent benefit because you can scale smoothly in the background with no interference involved.
1.3. A large community of users
Magento is a top e-commerce platform, so naturally, there is a wide and vibrant community of users and experts Magento developers who contribute to developing extensions and plugins.
The Magento Community has more than 360,000 forum members, 8.000 certified developers, 5.900 contributions, and 1.150 partners. Thus, Magento contributors can help you find immediate solutions to any problems with your online store.
1.4. Mobile-friendly
Recent studies show that 84% of companies that invested in a mobile presence indicated an increase in new customers and revenue growth. Magento is mobile-friendly as it enables the development of a mobile website without any difficulty and provides the best mobile experience to customers.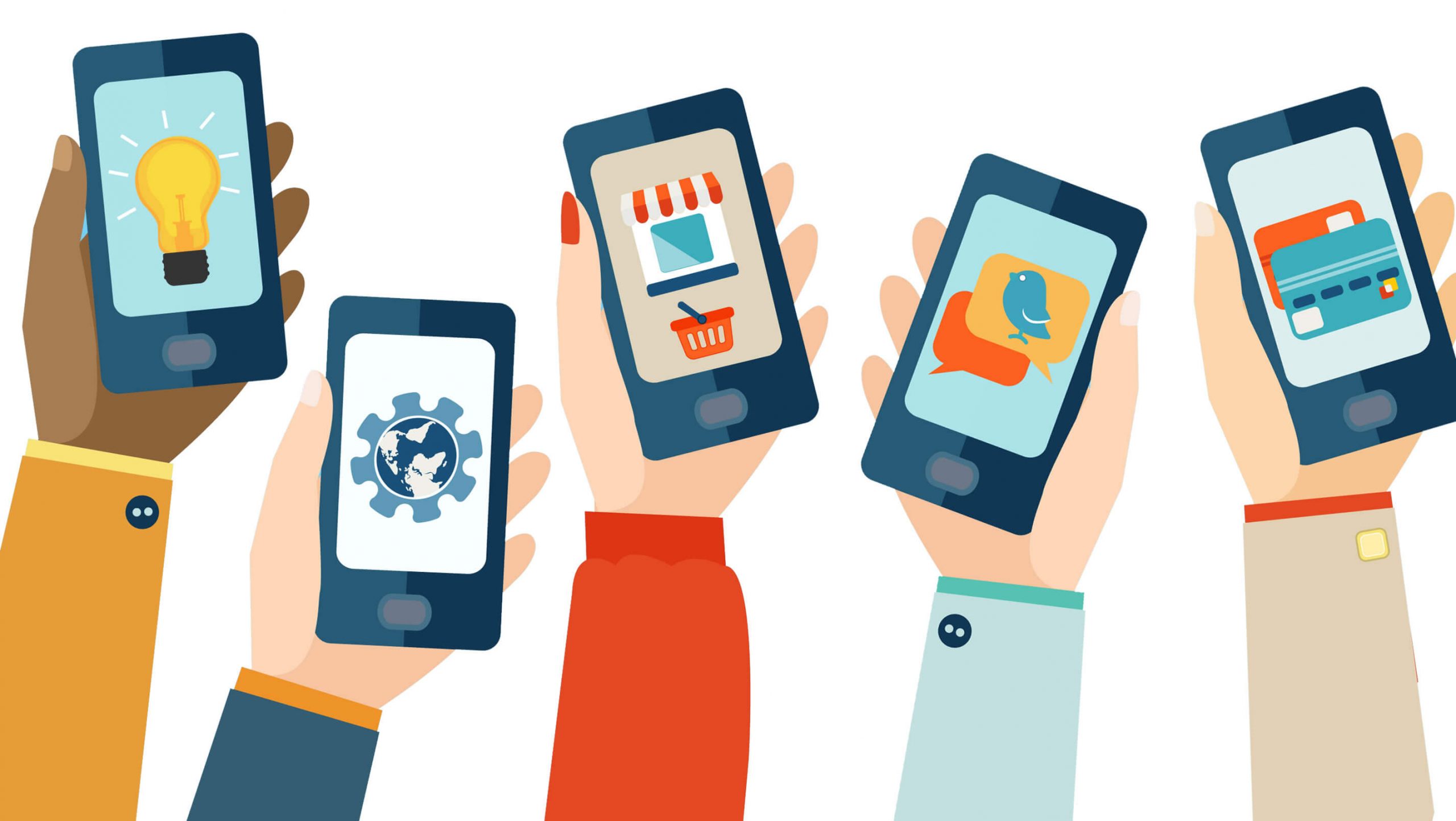 Magento mobile offers smooth storefront integration that is handled on different devices (iPhone, iPads, and Androids). Moreover, Magento Commerce introduced Progressive Web Applications (PWA) Studio, a set of tools for designing online stores with simple front-end experiences on mobile devices.
1.5. Highly flexible
Whatever your retail business looks like, Magento can be tailored to meet your business requirements.
The platform is open source. Therefore, you can modify the code, customize templates, and develop the functionally exactly the way you want. Moreover, Magento offers API (application programming interfaces) for many third-party integrations such as CRM (custom relationship management), inventory management, and much more.
1.6. SEO friendly
These days it's difficult to get yourself on the radar as there are numerous online stores and retail businesses competing for the same keywords. Bringing traffic to your website through search engines (Google, Bing, etc,…) is still a big part of a successful e-commerce business.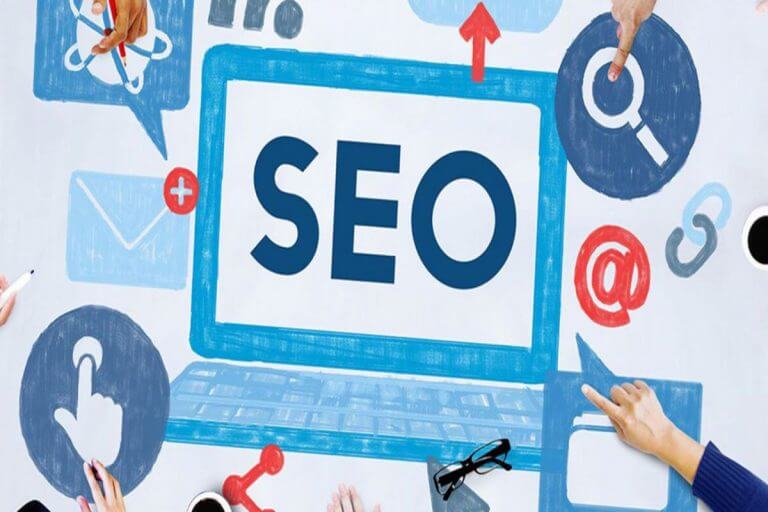 Magento offers built-in SEO features that enable you to alter and optimize elements of your page, such as page header and meta tags. These SEO features help you rank higher in search engines.
2. Cons
Magento has some drawbacks that an ambitious enterprise should consider.
2.1. Ongoing costs
Even though Magento Open Source does not require you to pay a minimum yearly fee of $22,000 a year, it does require you to undergo updates, development, and integration from time to time. And those are just the upfront costs – you'll also have to factor in the hidden costs of running an on-premise website.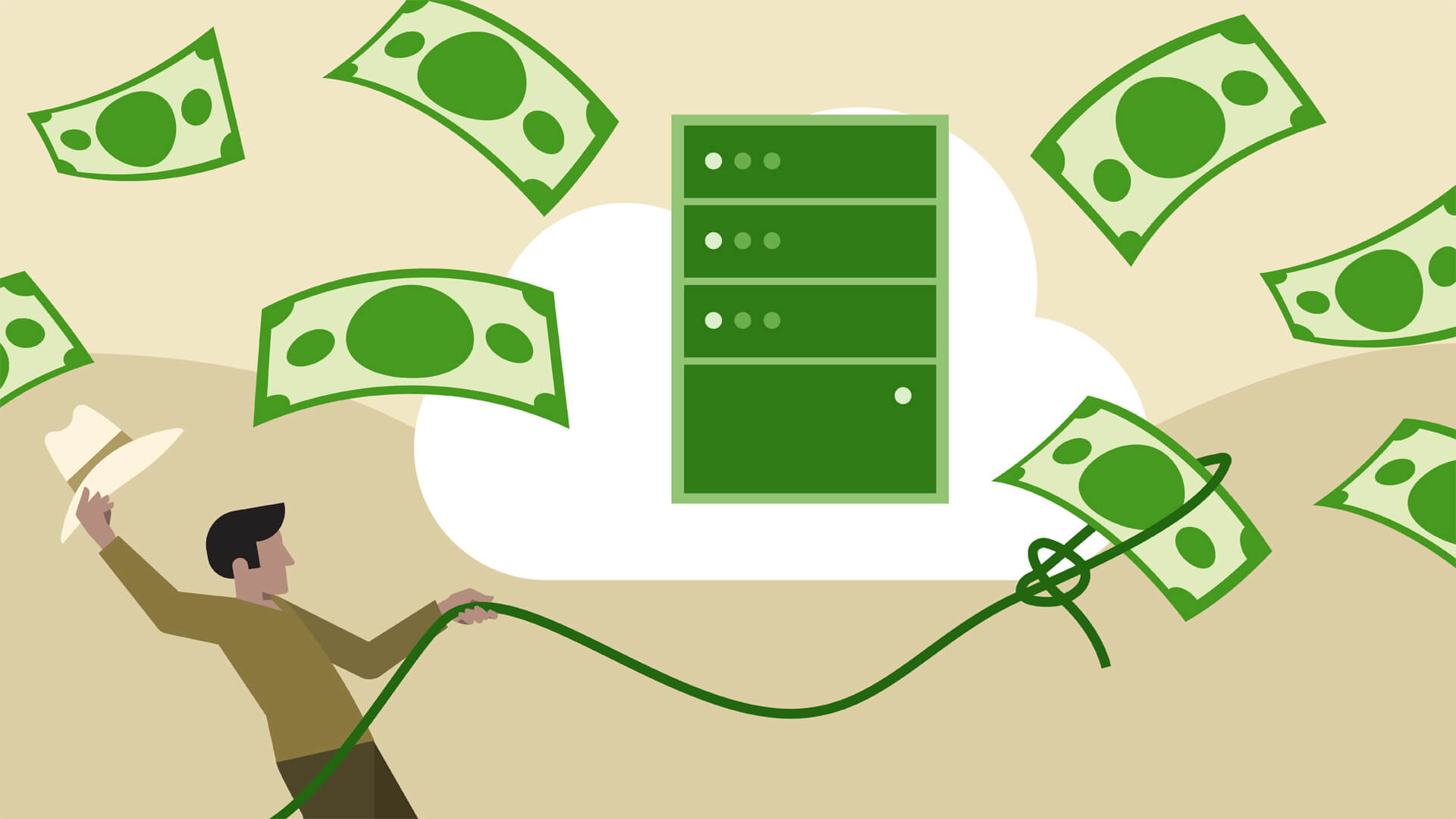 Magento regularly rolls out patches and security updates which need to be manually installed. And believe me, the manual installation process is not as straightforward as you like it to be. You're better off getting support to help you manage and install the updates, but this would come at a cost. You would need to hire Magento specialists or refer to official Magento support, which does not come cheap.
2.2. Require excellent development skills
Magento is a complex platform, with over 20,000 flies and 200 database tables that not all developers will know how to manage. It can be difficult for beginners with the lack of or no technical skills of an e-commerce store or Magento.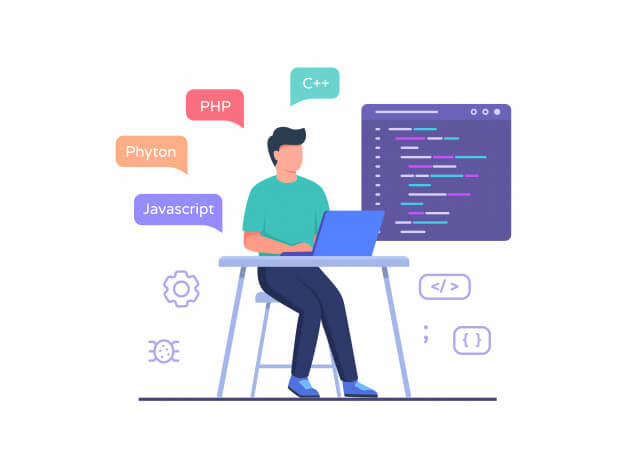 Even skillful and qualified Magento developers who have experience with the core software need time to learn how to set up and run Magento at its full potential.
2.3. Needy technology
Do you want to manage technology, or use it? If you're using Magento Commerce edition, you'll find that it's based on an old approach of "download and customize". Not only does that take time, but it also takes technical knowledge – which again, may cost you a pretty penny if you want your e-commerce experience to be bespoke and enterprise-grade.
This approach from Magento also saps your attention and energy away from the activities that will help you scale your business. Instead, you will be forced to worry about managing the technology and running updates as and when required.
2.4. Time-consuming (heavily layer and complex coding)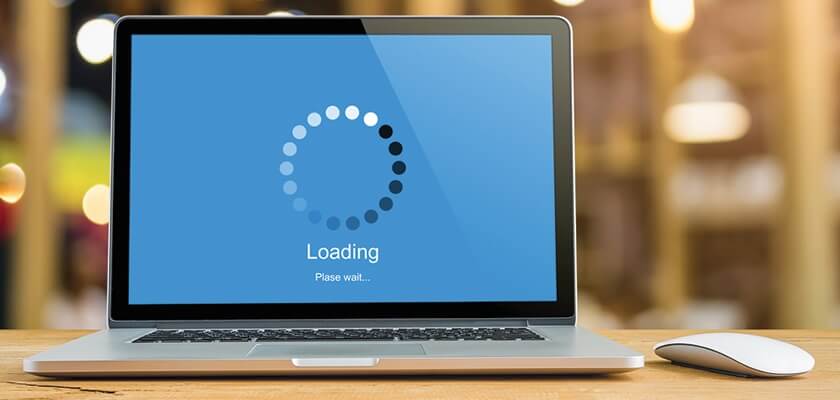 Magento is a layered software, and its complicated architecture makes the process of designing the site quite difficult and time-consuming. It often takes more time to make customizations on Magento than to make the same customizations on other platforms.
2.5. Need a good hosting environments
Magento requires a good hosting environment and store management. In comparison to other platforms that will operate rather well anywhere, Magento will perform badly if the website is not accurately hosted and set-up.
Running Magento on shared hosting can cause a slow and poor user experience for customers. Our development team recommends our clients dedicated hosting provided by Nexcess to deliver maximum performance and scalability for e-commerce stores.
Magento Commerce Cloud is hosted on the cloud, so you don't need to worry about hosting.
Wix e-commerce
Wix e-commerce is a cloud-based service that allows you to design and build your own website or online store without needing to know how to code.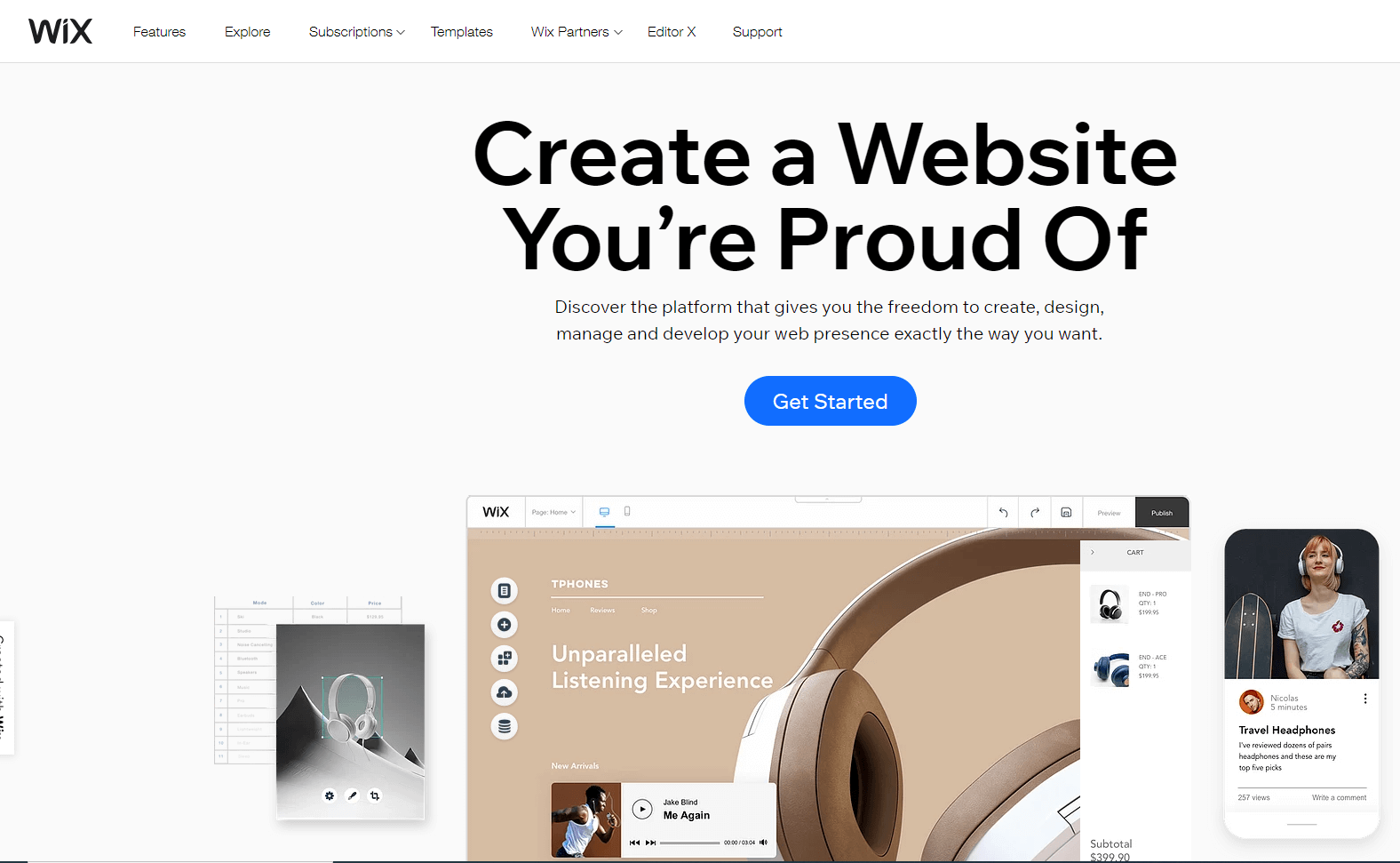 You don't need to worry about buying web hosting or installing software anywhere – the idea is that pretty much everything you need to build and run your site is provided "out of the box", and happens online. You simply and manage your site in a web browser, via the Wix website.
Wix was founded in Israel in 2006, and is one of the larger website building companies, with 3,000 employees. According to Builtwith.com, there are currently around 3.8 million live websites using Wix.
Along with its headquarters in Israel, Wix also has offices in Canada, Brazil, Germany, India, Ireland, Lithuania, the United States, and Ukraine.
For perspective, Squarespace has about 800 employees, and the company hosts 2.1 million websites. Jimdo has 200 employees and hosts 404,000 websites.
Wix's large size gives long-term security (i.e., reduces the risk of the organization holding, talking your website with it), and means you can look forward to regular feature updates.
1. Pros
Let's take a close look at what advantages there are to using Wix to rapidly build custom websites.
1.1. Tons of good website templates to choose from
There are more than 500 beautiful Wix website templates in 70 different categories for you to choose it. It covers almost all general and niche needs. Starting off your website is as simple as browsing through their template database and just clicking on the one to use.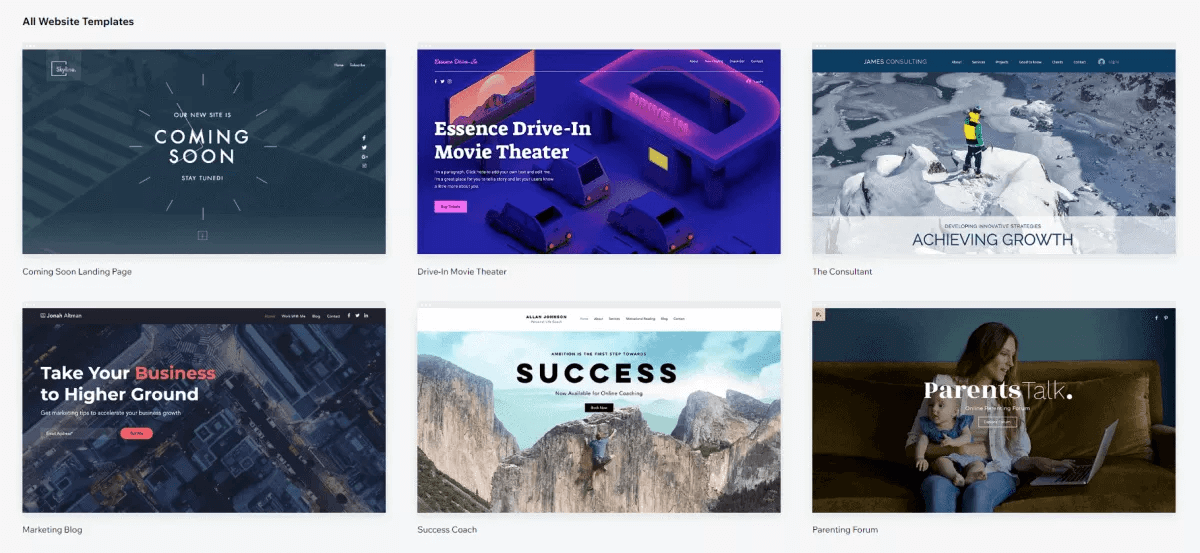 They have a wide variety of categories to choose from, ranging from boilerplate corporate all the way to travel and tourism. There's really something for everyone here!. Also, these templates come with some basic pre-entered content, so you can choose to either build on that, or simply wipe it over.
For those interested, they have templates for online stores as well, so you can have your own e-commerce site up fast.
1.2. Very intuitive visual site editor
Now we come to the heart of Wix, which is it's drag and drop interface. I'm not going to expound too much on this though, even if it is why most people come here. More important to me in the interface is its ease of use.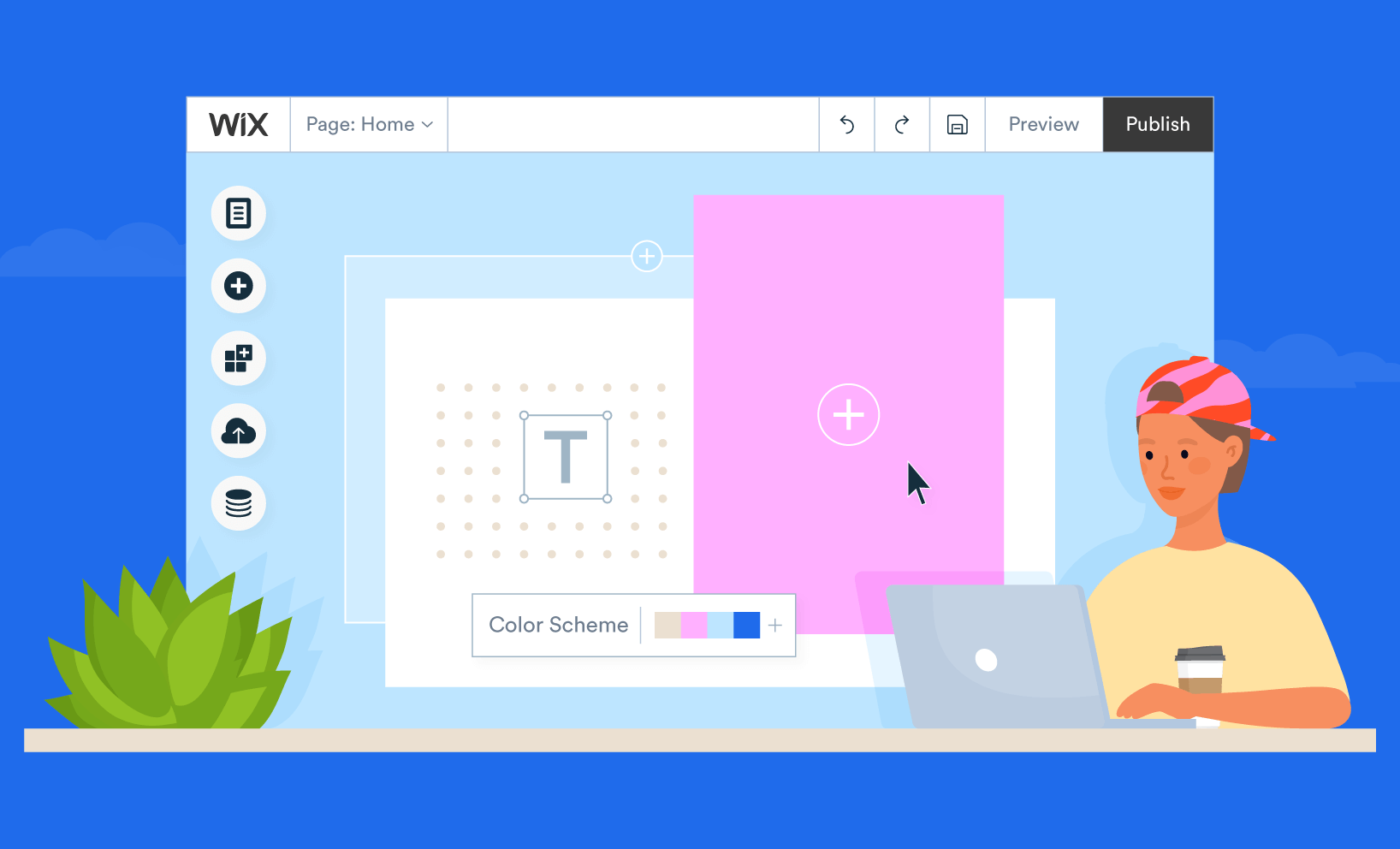 Offered as an online service, Wix lets you work with a drag and drop visual editor to build your website even if you have zero cóing knowledge and no prior training. Think of it as using building blocks to create your personal design. The system is so intuitive that it will likely only take you moments to familiarize yourself with.
1.3. Unique mobile editor
Wix is mobile-friendly in two different ways. The first is that it allows you to either make use of responsive templates in sync with your basic design or you can customize a mobile-friendly site independently.
More interesting though is the unique Wix mobile app which you can use to work with your Wix sites from mobile devices. This is something which I can see will be very useful for solo entrepreneurs who basically must do everything themselves.
The Wix mobile app gives them a way to create and edit their sites on the go without having to lug around a laptop – just a tablet for even a large-screen smartphone will do.
1.4. Powerful add-ons through app market
As mentioned earlier, Wix has many extra features you can add to your basic website. To use them, let me introduce you to the Wix App Market. This repository works similarly to WordPress plugins.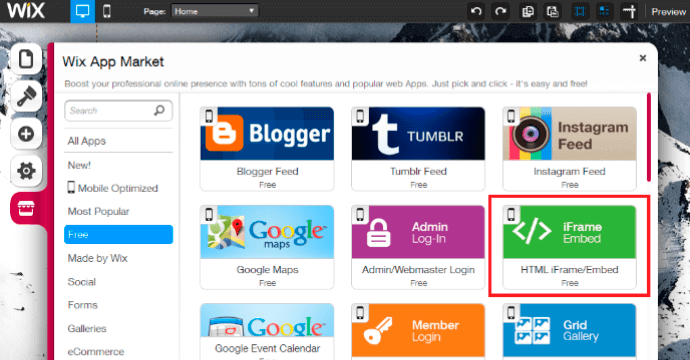 There are over 260 apps created by both Wix and other third-party developers that you can look through and choose to integrate into your website. Of all the site builders I have seen, the Wix App Market is one of the most comprehensive so far.
1.5. Comprehensive support available
Because Wix is designed to make website building as simple as possible it does not just rely on communication with its customer support team to do this. The experience starts from the time you sign up and the system helps you along with cues and prompts.
In Wix editor, each editable element design is annotated with a question mark to let you know that help is there for you if you need it.
If there's something you are still unsure about there is more self-help available in the form of a help center and user community or forum. The help center has a wealth of knowledge on all things Wix but also includes lots of other associated information like the basics of SEO or marketing.
For more complex issues, you can start a discussion thread in the community forum and tap on the wealth of knowledge that other Wix users may have. If all else fails, there is always the option to get in touch with Wix support via email.
1.6. Tons of extra features
Aside from its core, which is the website builder that helps people rapidly develop websites, Wix is going far more than the extra mile. It has built an entire ecosystem of tools and products aimed at helping people create websites that succeed.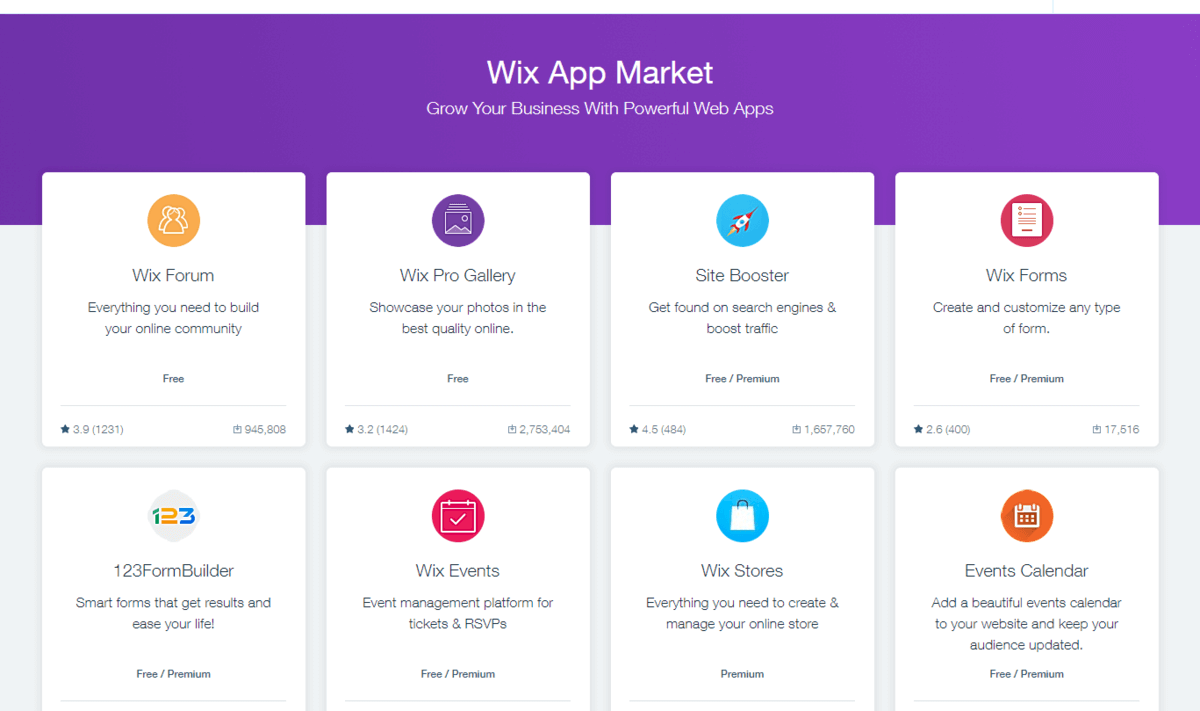 Some of these extra can be found on the Wix App Market. Others are built directly into the basic Wix system. There are several internal tools that are simply great for site owners to have and use – and it all comes in the same package.
Some features are available in Wix that you can use for your site smoothly as Free HTTPs, create quotations for customers, even a logo maker, tasks and reminders, etc,…
2. Cons
2.1. Templates not chargeable
This might be nit-picking, but I find it a little annoying that you can't transfer content from one template to another. I realize this is a website builder and not Microsoft PowerPoint, but just letting me see how it looks on a few backgrounds would be nice.
So, nothing serious here except a word of caution – pick your template carefully. If you change your mind later, you'll have to manually shift over all the content you've created on your original template.
2.2. Free plan forces Wix branding
This point just might prove what some say about nothing in life is free, but for those of you who choose Wix and decide to stay on its free plan – there is a catch. Free sites hosted on Wix are forced to carry Wix branding.

It's nothing too obnoxious, but unfortunately, it is obvious, since it appears right smack on top of the page, even before your website header.
2.3. Your site isn't transferable
As far as I'm concerned, this is the biggest drawback of using Wix and reminds me of my distaste for proprietary technology. While I am sure that Wix is justified in not wanting people to export websites created with their technology, it creates a big problem for many people.
For example, you're a business owner and you have grown out of the capabilities Wix can support for some reason or other. This means that you'll have to pay serious money to recreate and transfer your website away from Wix.
I'm sure I don't have to spell this out, but basically, if you sign on for Wix, they've got you for life.
2.4. Premium plans are single-site only
If you thought that paying monthly a premium plan monthly fee would allow you unrestricted access to Wix for all your sites, think again. The premium features aren't transferable, meaning you buy it for one site and it stays there.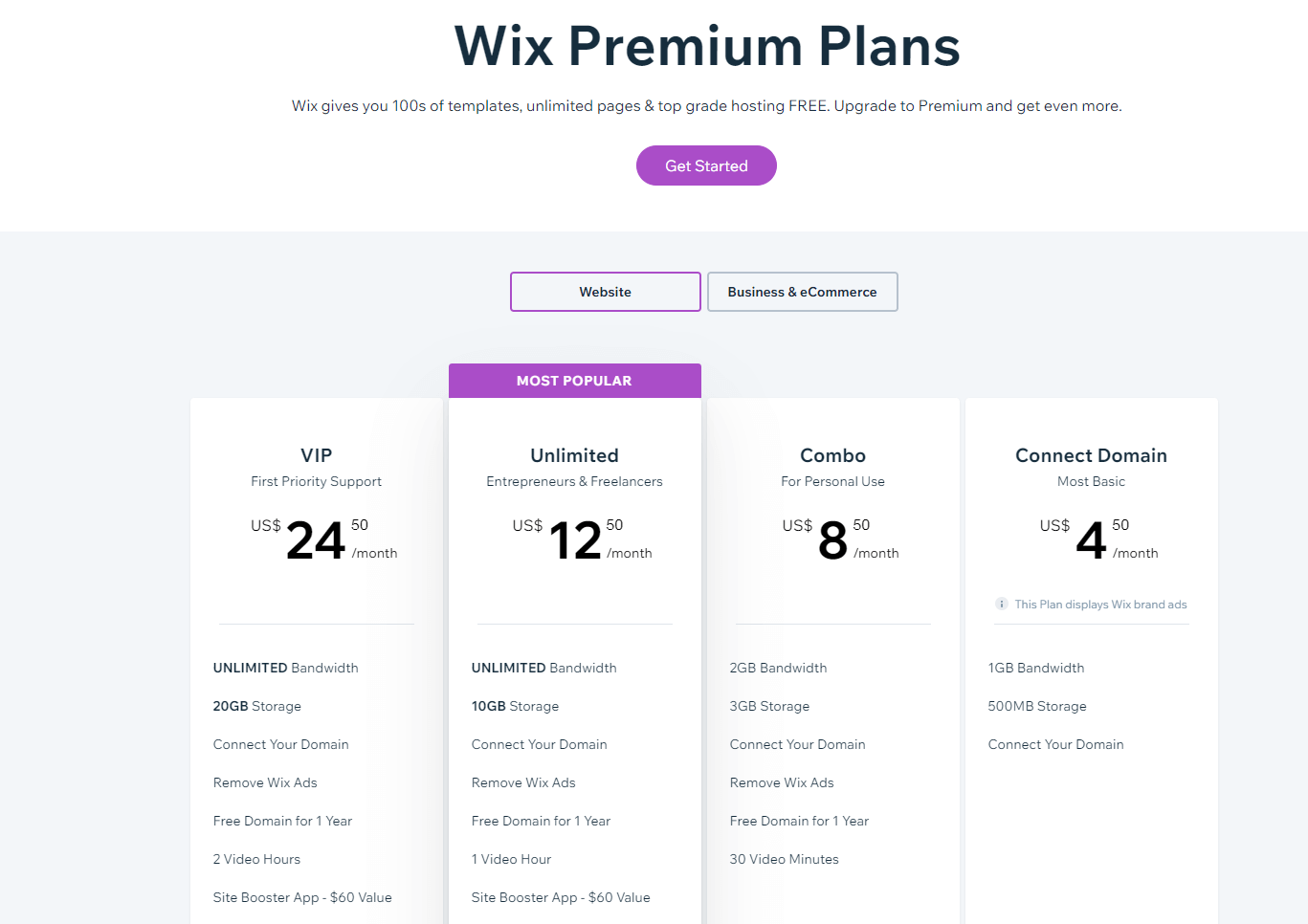 Imagine what a bummer that would be, if all you wanted was to hook up Google Analytics? Yet another thing to chew on.
So, which is the best e-commerce platform for your business?
"The best e-commerce platform is the one that successfully delivers the outcomes and objectives that you have set; not the one that's popular."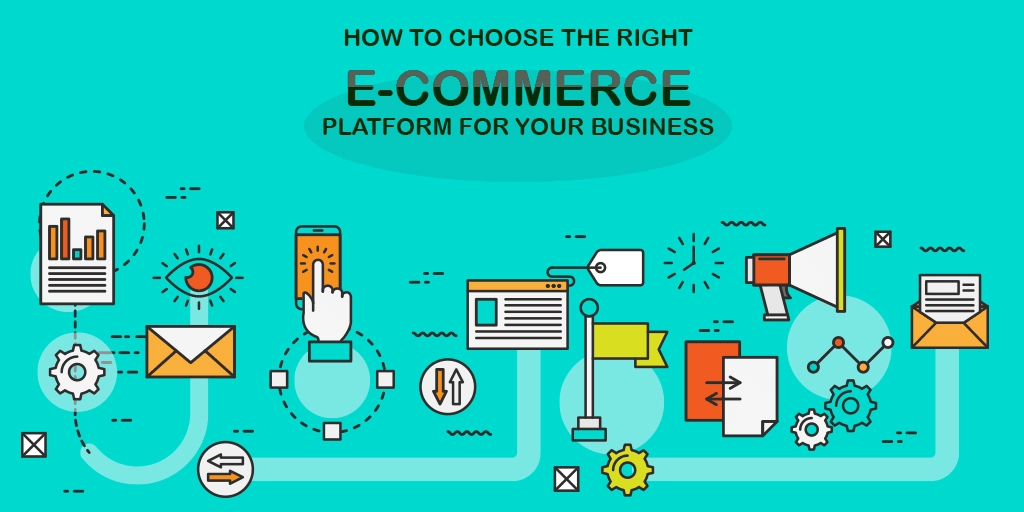 Selecting an e-commerce platform based on its popularity is not the best way. The truth is, the best e-commerce platform is the one that successfully delivers the outcomes and objectives that you have set for your business.
These goals can be simple things like increasing revenue, improving customer engagement, or entering or creating a new market. Or they could be complex where you have many stakeholders involved that have conflicting objectives. This is where strong leadership is required to get everyone on the same page; without it, your e-commerce project will struggle to take off.
You can use these criteria as well to make your decision easier. I'll summarize which features are suitable, which one don't and break down the details of each element below.
1. Set-up & Easy to use
Getting started should always be the first thing to consider. If it's difficult to get set up out of the box, it's usually a sign that you'll have trouble down the road as well.
You need to make sure that the platform makes it easy for you to start your store, manage your products, edit your website, and collect payments online. Ideally, all of this should be managed in a single admin dashboard or interface with minimal third-party requirements.
2. Features
All e-commerce stores will let you process online payments. But you need to look beyond that to see what features they offer and what futures you actually need.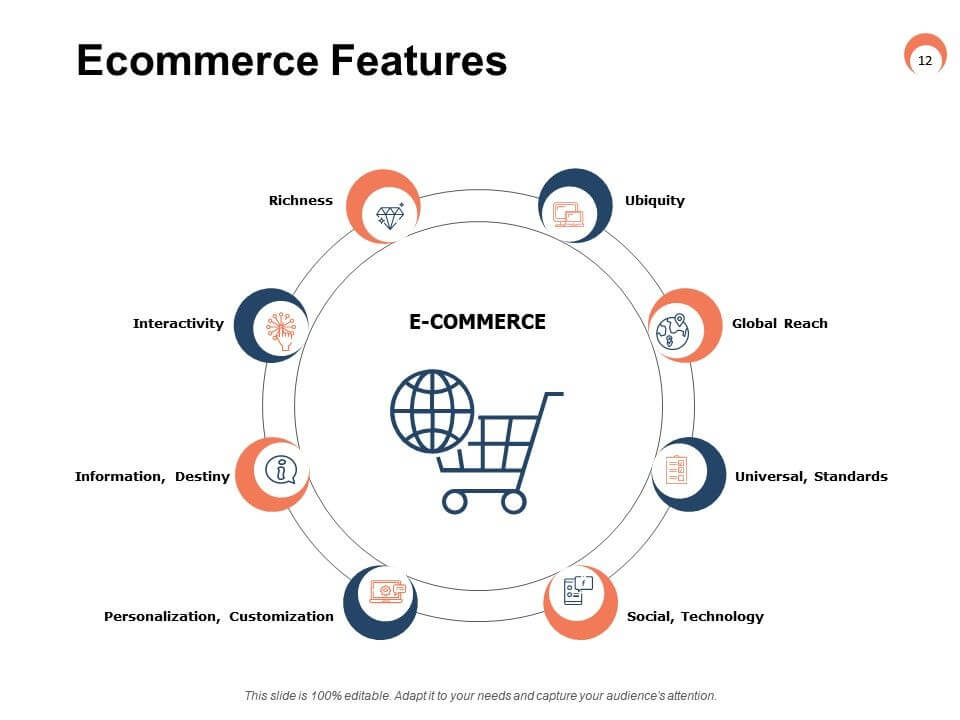 Is everything already built-in to the platform? Or is there a marketplace with themes, integrations, and extensions?
Some advanced plans come with things like abandoned cart recovery, customer profiles, detailed analytics, and product recommendations. But if you just have a basic site selling a few products, these features may not be important for you.
3. Value
The cost of your e-commerce solution will likely be based on the features offered in the plan you select. Some e-commerce platforms are free, but you'll be charged as you add certain extensions.
Your rate might even change based on your sales. So make sure you understand how the pricing works before you make a final decision.
I always look for e-commerce platforms offering a free trial and some type of money-back guarantee. This gives you a chance to try everything out to see if you're getting the best value.
And so many different factors affect which e-commerce platform you choose to start-up a business.
Every e-commerce platform has its cons. However, the best e-commerce platform, due to its dedicated focus on its merchants across the globe, is Shopify.
Shopify is a platform built for e-commerce stores, ensuring that the features sets available on the platform are constantly optimized and up to the needs of the merchants.
With Shopify's large ecosystem of merchants, developers, apps, and experts, store owners like you can easily get the help they need, find the right solutions, and work with other like-minded individuals to improve your online business.
CONCLUSION
The e-commerce industry is brimming with opportunities, an industry that is always on the lookout for bright minds and out-of-the-box solutions. To make e-commerce work to your benefit, you need to choose each element meticulously with a surgeon's precision. Each component of business operation matters, even the tiniest ones, and one wrong decision can potentially trigger a domino effect.
The platform is the foundation of the marketplace. It is what makes its heartbeat, it is what sets the wheels in motion. By choosing the right platform your chances of hitting a home run double. The right e-commerce solutions work wonders if done properly.
If you look at the big picture, e-commerce platforms pinpoint what can be done in the marketplace – feature-wise and service-wise. In order to top a record – the right e-commerce platforms must be well-adjusted to the business and customer's needs. If not, the odds are high that your toolbox will fall short reaching your goals.