Unveil 6 biggest misconceptions about online reviews many merchants think are true
eCommerce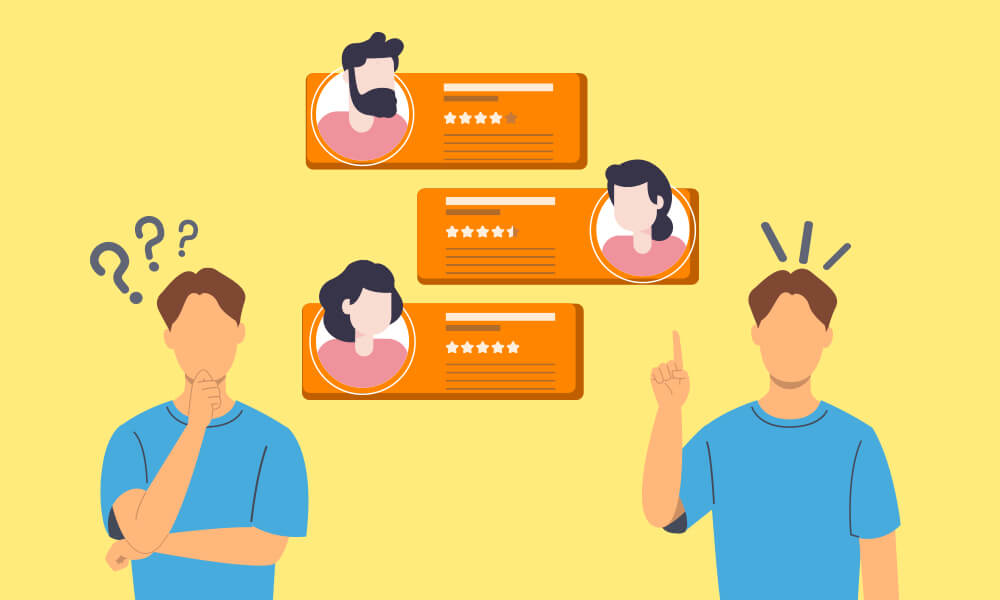 How important are online reviews to businesses? Indeed very important as it turns out. However, many business owners seem to bear misconceptions about the value of online reviews and are missing on how to leverage reviews for the growth of their business.
Are you involved in any of those false myths? Dive in to find out!
1. Consumers don't trust online reviews
Due to the past trend of fake reviews, another extremely common misconception is that people don't actually trust online reviews. The opposite is actually true. Opinions on reviews vary, mainly by generation. However, most people do trust reviews as much as they trust a recommendation from their friends.
Start your Shopify 14-day trial with FireApps
Did you know Shopify is now accounting for 20% of the e-commerce business.
Over 2200 merchants open their Shopify store everyday and 50% of them have a repeat purchase. Join them today!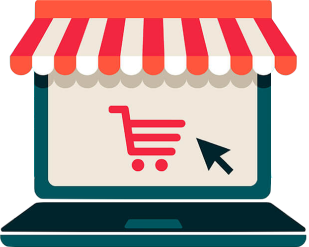 Before the digital era, we all relied on our friends and families for testimonials. But now, we rely on so many other factors to make our final decisions about companies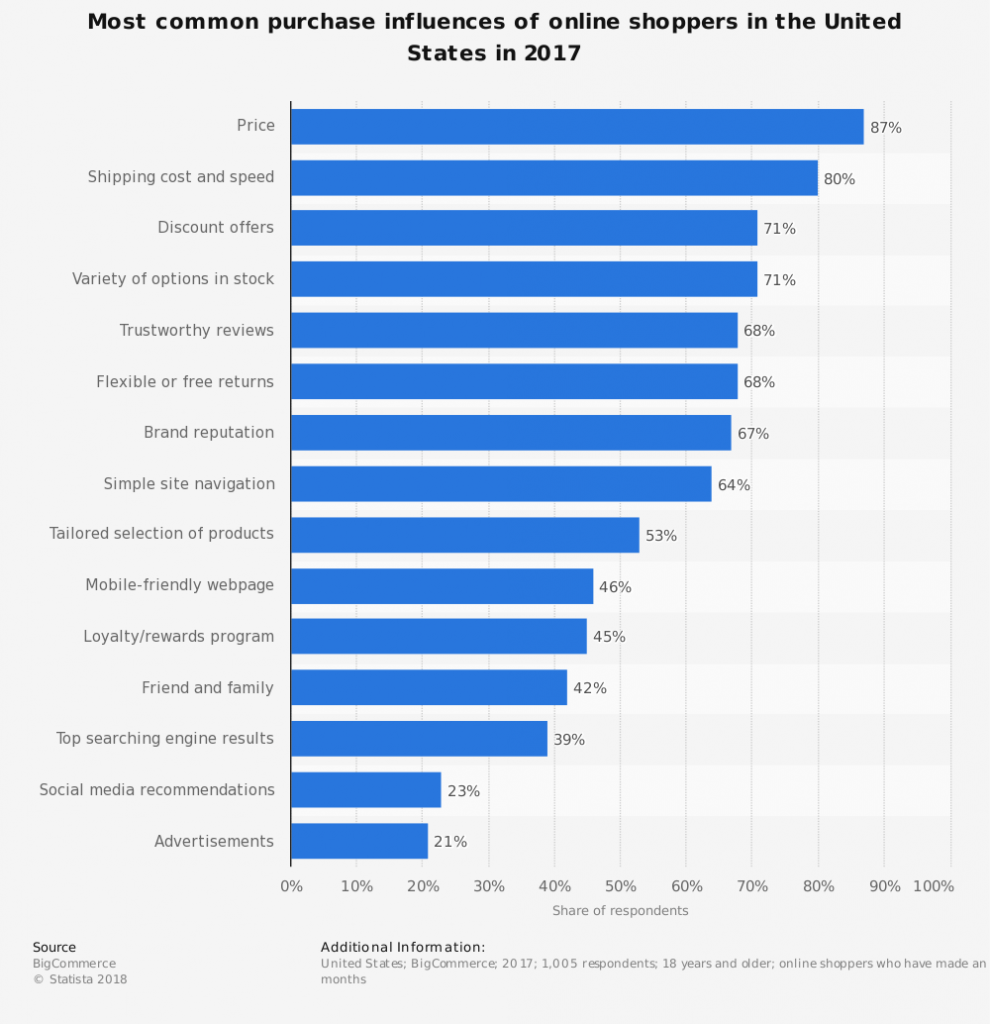 It appears that trustworthy reviews now have a bigger influence on online purchase decisions than family and friends do for 68% of US shoppers.
2. Any reviews less than 5-star can hurt sales
Many store owners think that low-rating reviews are harmful to their business. So you would do everything in your power to get five-star reviews across the site and prevent any negative reviews, right?
Honestly, that shouldn't be your goal. Believe it or not, negative reviews can actually help your business more than you expected.
Today, 97% of consumers read product reviews before making a purchase decision. On the other side, 85% of consumers look for negative reviews in order to make informed purchase decisions. Why?
Because they want to know what can go wrong to understand the worst-case scenario.
Negative reviews create a healthy balance and help shoppers see that your reviews are trustworthy. Ultimately, they'll trust your business more.
You also need to address reviews that aren't true to defend your brand against false claims.
3. Online reviews are hard to get from customers
Now that you know the content matters, how do you get customers to leave reviews? Many assume it's hard to do, but it's not. Most people will leave a review when they're asked.
Getting more online reviews is as simple as asking. But, also there are caveats to asking customers for reviews. It should be done in such a way that it doesn't feel intrusive or demanding. Asking too soon or when the customer has an unresolved issue will result in less than favorable feedback.
Using review request emails ensures that your customers have been thoroughly helped and are happy with their experiences before they leave you a review. They're thankful by the time you ask, which makes them more likely to leave a review with great content. It also makes sure that your ask isn't irritating to the customer and feels like part of the natural experience.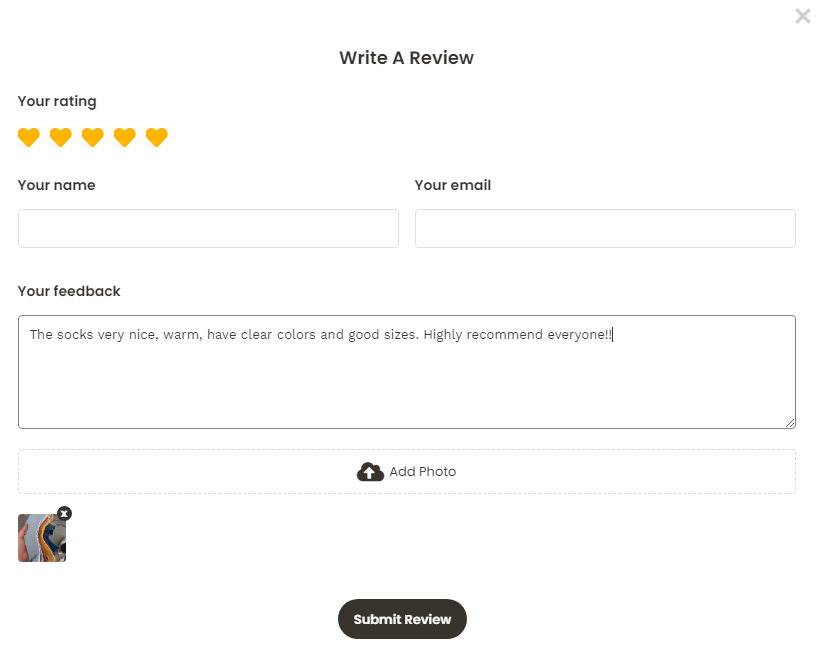 In addition to what you do for your own business, reviews platforms provide incentives for people to leave reviews. For example, TripAdvisor has gamified the review writing experience with TripCollective. Other platforms have similar programs. This makes people more likely to leave a review simply because it's already a part of their routine.
4. Only angry people write reviews
Absolutely no! Happy customers are willing to share their shopping experience if they are asked timely.
As previously stated, all you need to do to get a review from a happy customer is ask. If you don't though, angry people are still not the only ones to write reviews.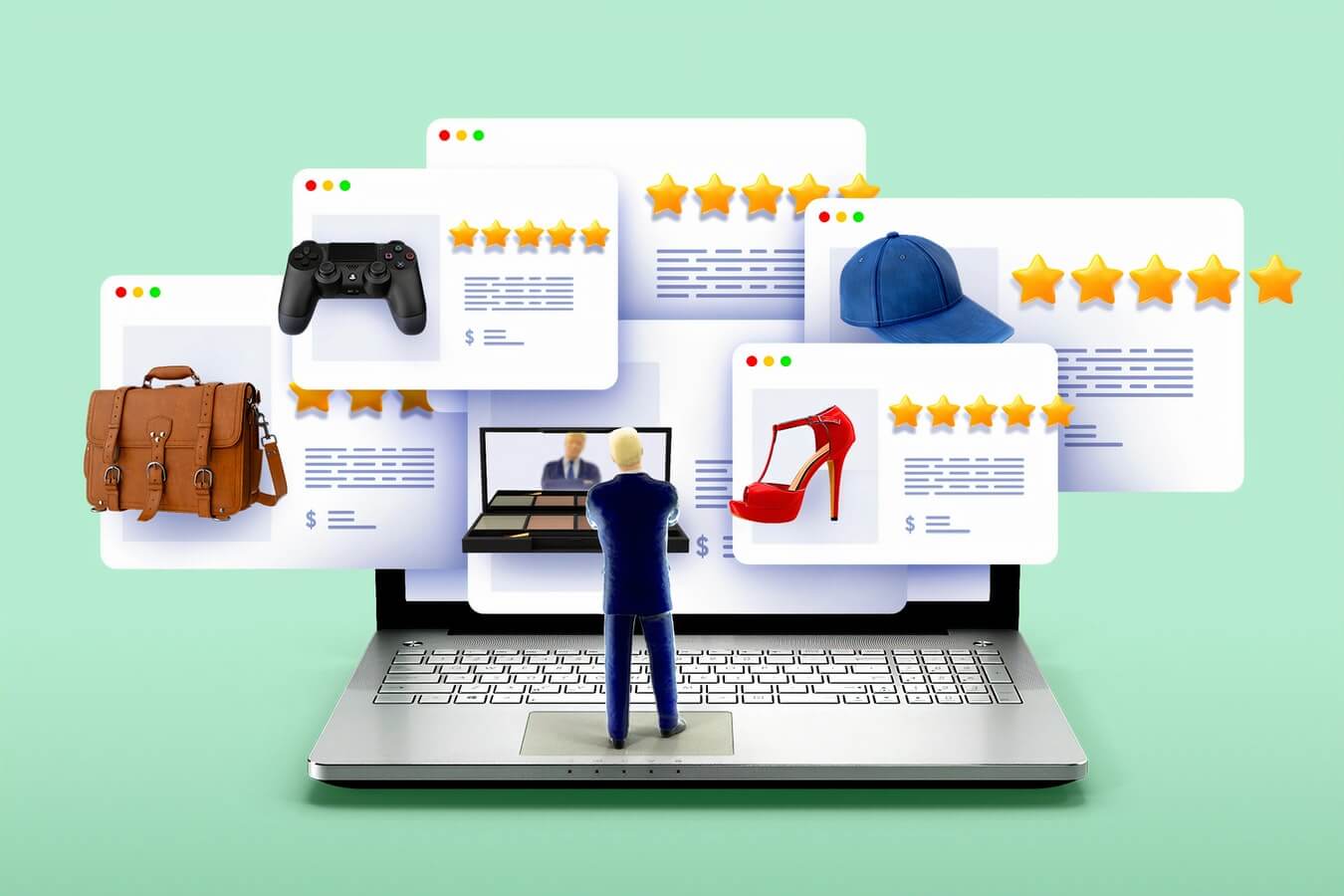 In general, people more naturally leave reviews when they have extraordinary experiences. Granted, it is much harder to give an outstanding positive experience than a negative one. It's even harder if your customer came in expecting a bad experience. But if you develop positive habits to get better reviews, you can capture more customers who had great experiences.
You're not the only one in control of enticing satisfied customers to leave reviews. Review platforms also provide incentives to people who leave more reviews. One such program is Google Local Guides, where Google gives Local Guides points based on their activity.
5. I already have enough reviews
I have a bunch of reviews from past years, so why should I spend time just adding more?
Well, 44% of consumers say a review should be written within the past 30 days to be relevant. The older your reviews get, the less weight a potential customer will give them in their decision-making process. They may wonder, why do you have great reviews from months or years ago, but none recently? This makes it important to keep fresh reviews coming in regularly.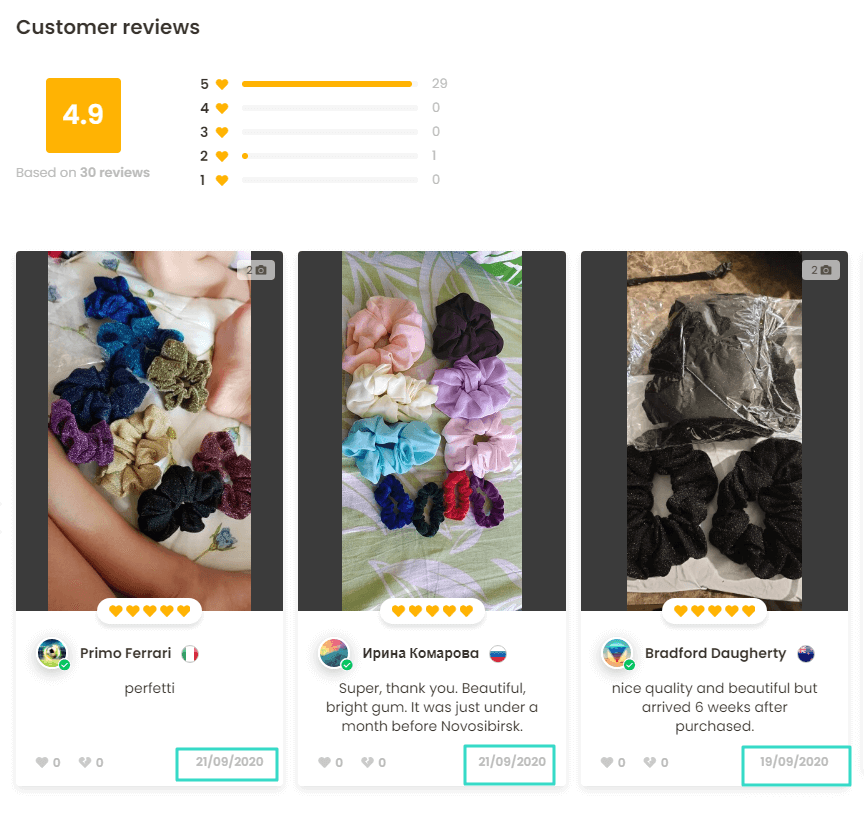 Recent reviews help products gain more credits! When shoppers visit your store, they'll be attracted to products with fresh reviews and motivated to buy instantly.
Read more on how to keep reviews always up to date with this game-changing feature.
6. Promoting online reviews won't help your business
Going through all the trouble of promoting online reviews and posting them on my site won't do much for my lead conversions. Wrong!
By displaying reviews on your website you can actually increase conversion rates by 270%. Reading a review while looking over your tech business website can be the thing that solidifies someone's decision to call you for their IT services over someone else that doesn't have reviews on their website.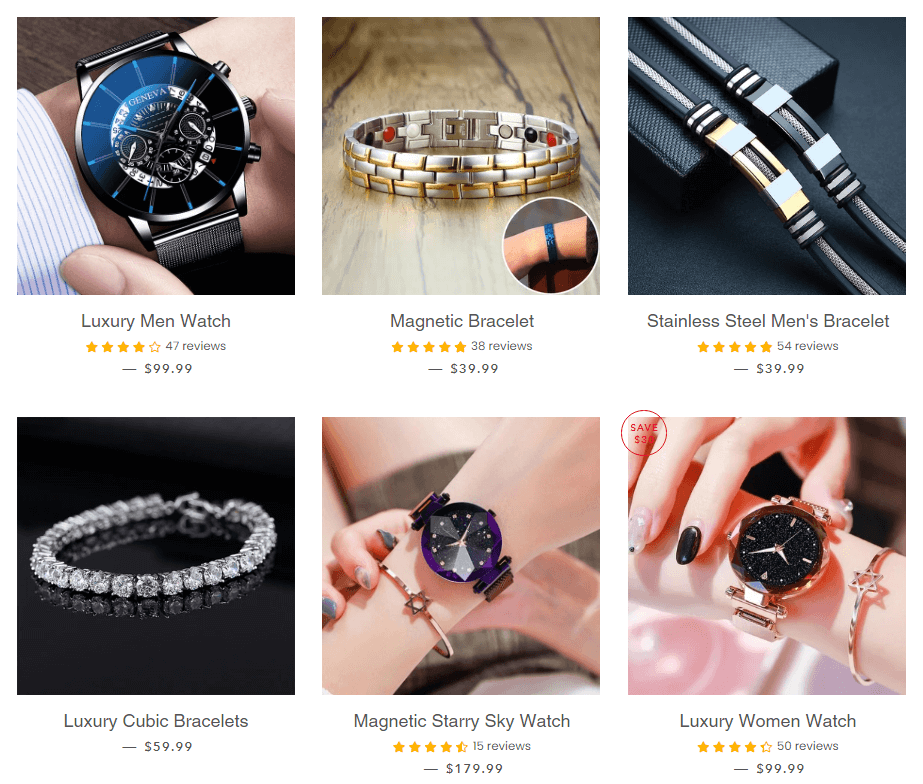 How you manage your reviews will determine how useful they are for your business. Because of the previous eight misconceptions mixed with bad marketing tactics and business practices, many believe that reviews do not help. But they do. It's a matter of taking advantage of the benefits that online reviews offer.
If your reviews speak loudly about how great your customer experience is and they're easy to find, then reviews will help your business. Customer experiences are what differentiate you from your competitor. Small businesses, especially, need online reviews to compete with bigger businesses.
On a whole: Start leveraging reviews!
Each review is a valuable testimonial to add more credits and grow your business. Through the findings in this article, we hope that you won't jump into the misconceptions that may make your business plan fall behind.
In case you're still in a maze trying to figure out how to start leveraging online reviews in the most structured and productive way, check out Ali Reviews – Top rated review solution package to get your issues solved.
Should you have any comments on this topic, let us know your thoughts in the comment section!
Launch your Shopify store now! https://www.shopify.com/
Related Articles: