Ali Hunter 1.4 – What's inside Sellers' Choice feature?
Product Update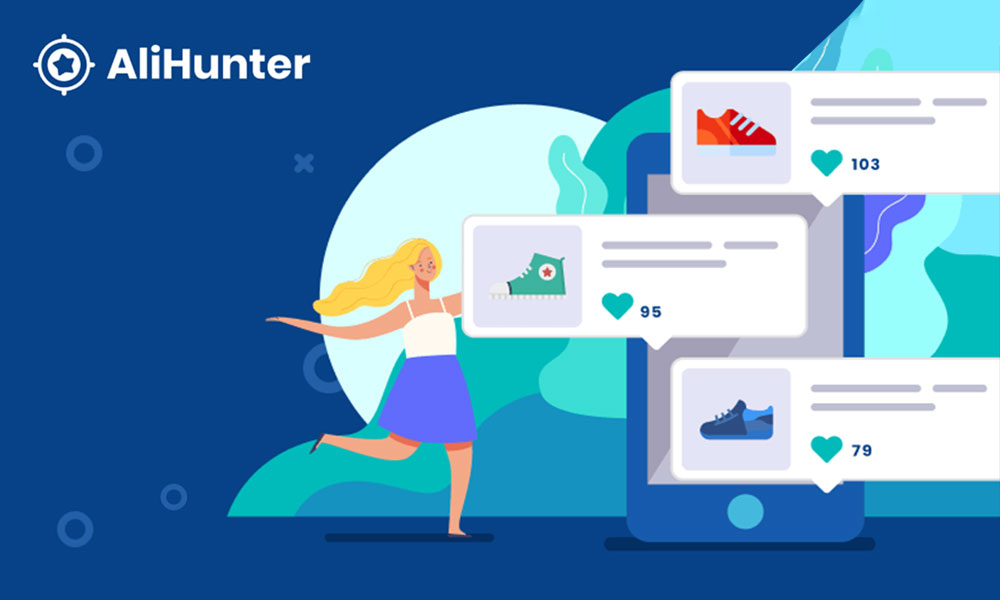 Ali Hunter 1.4: Who and What is Sellers' Choice for?
For all sellers who are running businesses to interact in a dropshipping circle.
Sellers' Choice builds a community where dropshippers, either experts or beginners contribute their product ideas. It could be the item they come across anywhere or a right purchase they made.
Imagine it as a social channel, you will not only have a platform to interact with each other, but also find potential products for your dropshipping business.
Start your Shopify 14-day trial with FireApps
Did you know Shopify is now accounting for 20% of the e-commerce business.
Over 2200 merchants open their Shopify store everyday and 50% of them have a repeat purchase. Join them today!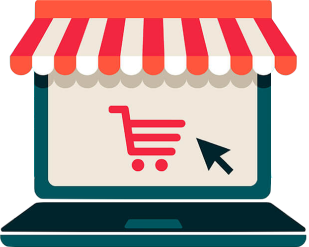 Sounds refreshing? Let's see how it works!
Sellers' Choice Interface
At first sight of Sellers' Choice, you will immediately catch a glimpse of many products suggested by the sellers inside the community.
View on app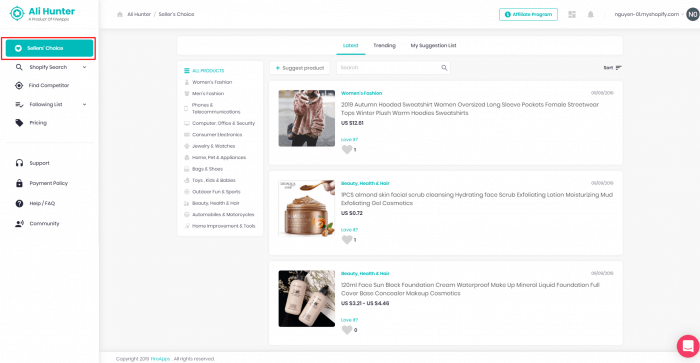 Main tabs on Sellers' Choice feature:
Latest: up-to-second products suggested by users
Trending: real time trending products with most votes
My Suggestion List: list of your own suggestions
Suggest a product
If you happen to think of a cool product and want to share your idea on site, just click Suggest a product as below: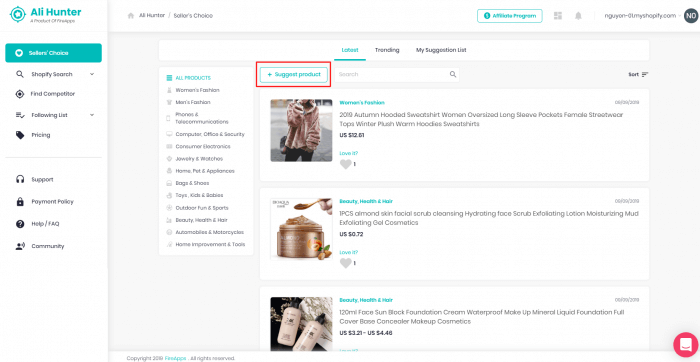 A pop-up box will appear and you just need to enter the product link from AliExpress. Remember that it has to be an AliExpress link!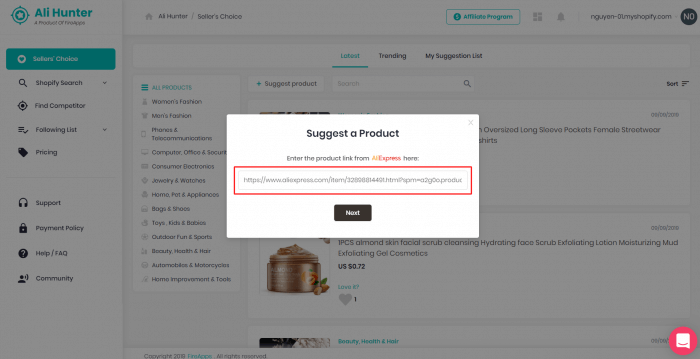 Fill in product info and Share your thought
What will you do to make your suggestion look eye-catching?
Edit product title. Make it short and readable!
Pick an appealing product image
Define its category
Last but not least, don't forget to leave a thought or comment!
Your suggestion is submitted!
Congratulations! You have successfully recommended a product to build a more dynamic community!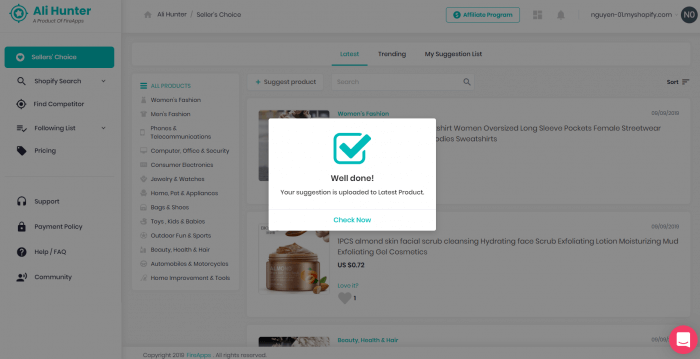 Take a look at Latest tab to view your product suggestion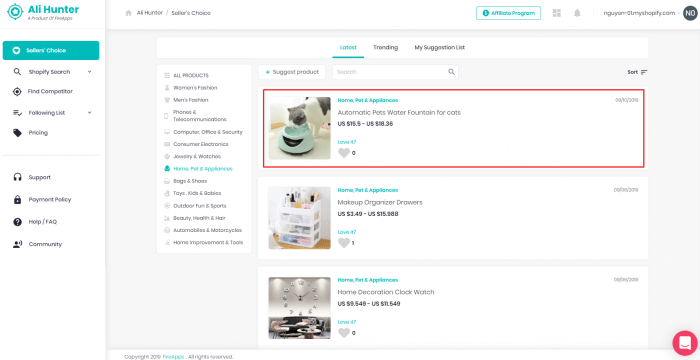 Vote for your favorite products!
Be active and interactive to build a more and more lively dropshipping culture by voting for any product that you find pleasing.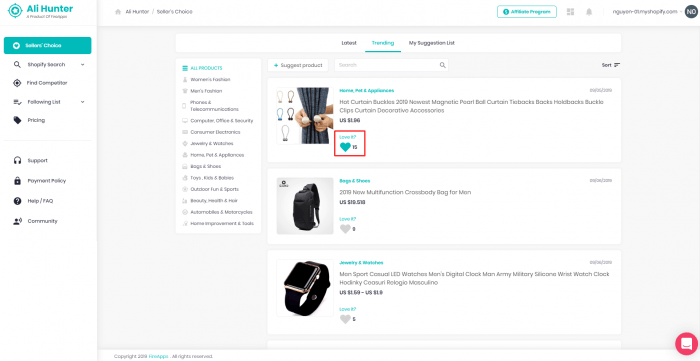 Hunt potential products on Trending tab
On Trending tab, top voted products loved by dropshippers will be updated every minutes. Therefore, you just need to hunt the trend and jump into it before it sinks!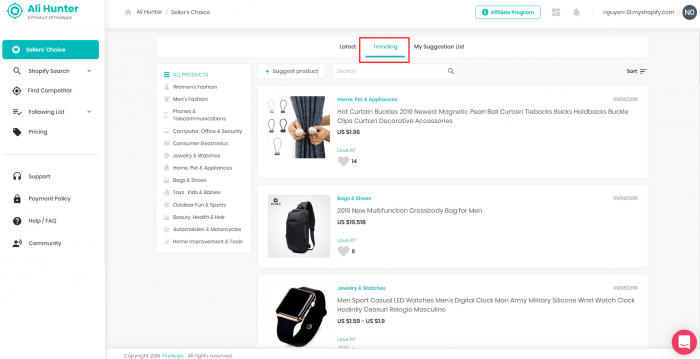 About Ali Hunter
After the Chrome extension, Ali Hunter has launched its app on Shopify App Store with more functionality which helps dropshippers to research and hunt top products. We hope that you are happy with this latest feature!
Join community, interact and find on-trend products? TRY ALI HUNTER FOR FREE!
Launch your Shopify store now: https://www.shopify.com/