Attend our Webinar to learn how to boost sales in this 2021 holiday season.
Product Update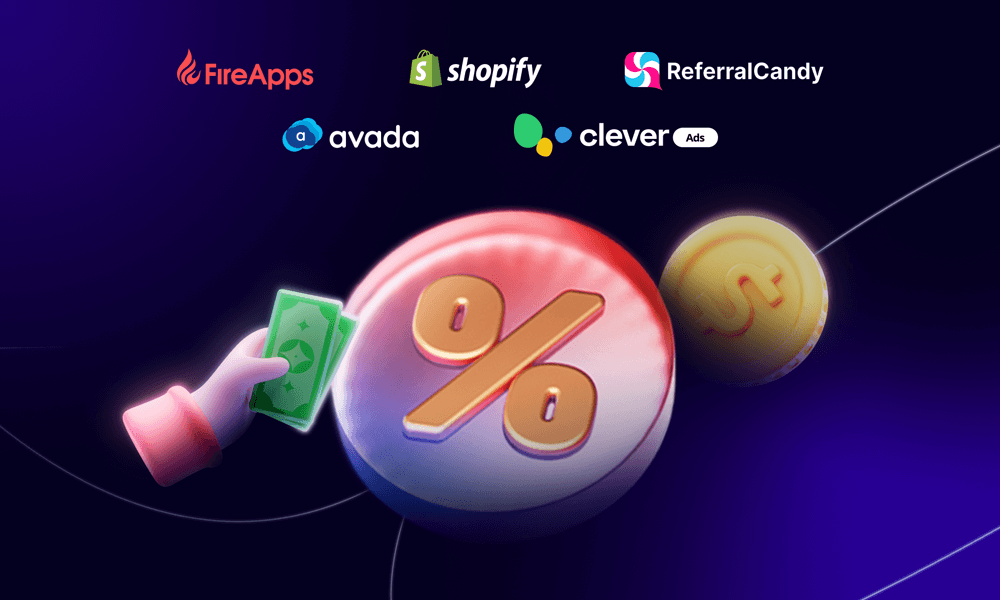 The holiday season of 2021 is approaching, and it is both frantic and joyful. As a result, it is becoming increasingly important to plan for a retail store and an e-commerce business. We understand this, which is why FireApps has partnered with Shopify, Clever Ecommerce, Avada, and ReferralCandy to host a webinar to share knowledge and experiences on how to optimize your marketing strategies to boost sales and achieve more goals in the future.
So, first and foremost, let me explain why we chose this time to host a webinar.
We take a look at some important holiday e-commerce statistics for 2020:
The conversion rate during the first week of November was 15% – 20% higher than the fourth week, despite the fact that traffic was 35% – 40% higher than the first week.
Start your Shopify 14-day trial with FireApps
Did you know Shopify is now accounting for 20% of the e-commerce business.
Over 2200 merchants open their Shopify store everyday and 50% of them have a repeat purchase. Join them today!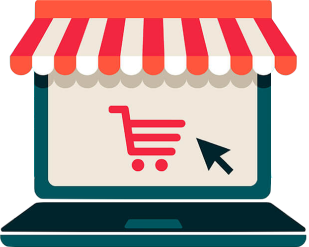 According to Adobe Analytics, online sales in the United States during the 2020 holidays increased 32.2% from the previous year, totaling a record $188.2 billion as shoppers stayed at home and shopped online during the pandemic.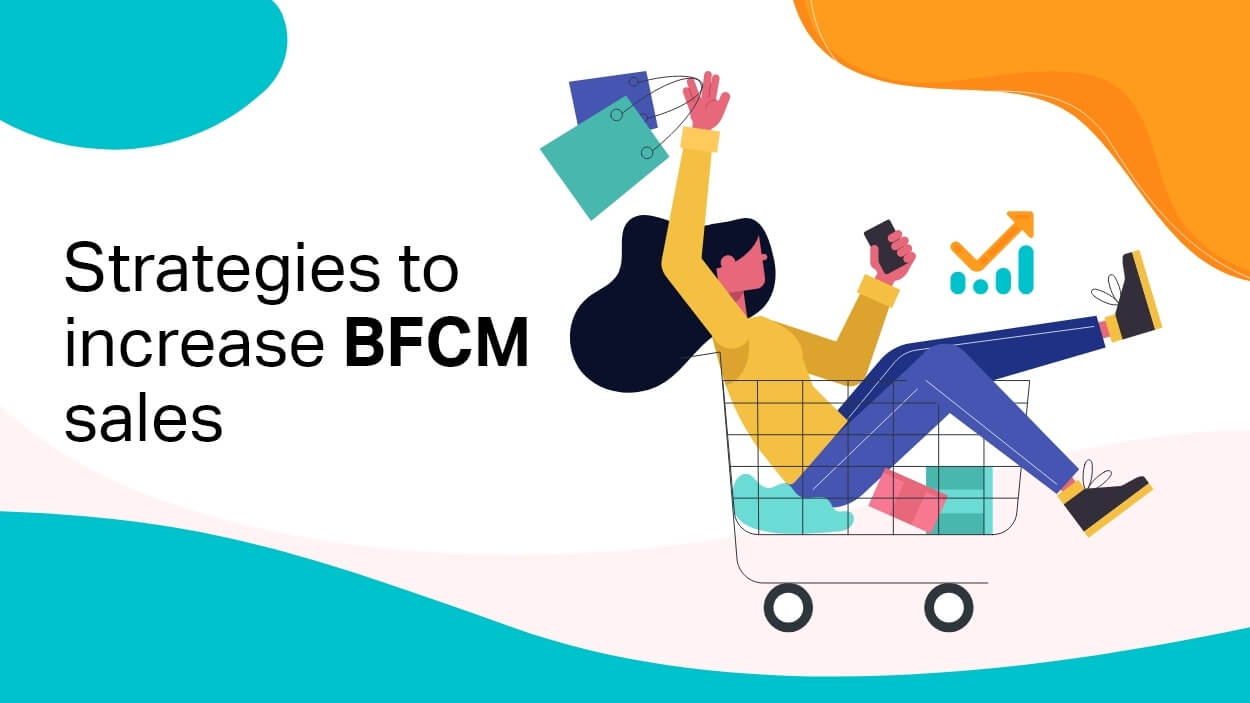 The following are some forecasts for holiday sales in 2021:
E-marketer predicts the holiday retail sales in the United States will rise 2.7% to $1.093 trillion in 2021, while ecommerce sales will rise 11.3% to $206.88 billion. Ecommerce will account for 18.9% of total holiday retail sales, an all-time high.
The holidays in 2021 will be markedly different from those in 2020. Certain behaviors will mirror those of last year, while others will persist – and even strengthen – in the post-pandemic economy. Identifying these behaviors and planning accordingly can help retailers stay ahead of the competition.
Every year, the holiday shopping season is a hot topic due to the benefits it brings to online retailers. That is why we are excited to decide on a webinar for all merchants worldwide to gain more experiences and better plan what to offer to your customers in order to increase sales.
Join us as we present to Shopify and e-commerce merchants around the world on the topic "Get Ready For A Booming Sales Season".
Our agenda is broken down into four sections, each with its own speaker.
1. Section "Have a clear goal"
The first installment, titled "Have a Clear Goal", will be presented by Wilson Ho of Shopify. This section will go over the previous year's statistics, numbers, and trends in 2021. Set your goals now and plan your offer and budget for advertising and other activities. He will teach you how to concentrate and identify your specific goal.
Wilson Ho, Shopify's Technical Integration Partnerships, is the first speaker. Shopify is well-known as one of the most popular platforms for building a brand, selling more products, increasing sales, and other benefits. His main responsibility is to collaborate with all company and app partners, as well as to support them in technical and other activities.
2. Section "Focus on user experience"
The section after that will be "Focus on user experience", which will be presented by Dat Do of FireApps. He will discuss how to understand your customers' behaviors in order to personalize your products and offers to fit your company's size and budget. Finally, don't underestimate your local knowledge. What is the purpose of including this section? To increase sales and expand your business into new markets, you must develop a proper strategy and provide your customers with a local experience; however, you cannot underestimate the importance of your customers; this is one of the most important aspects if your business is to succeed in the market.
Dat Do is Growth Manager from FireApps team. His primary focus is on resolving issues with the apps that FireApps is creating. He also provides specific, long-term plans that are in line with the direction and increase the value of the business. He appeared at this webinar to share his many years of experience in the field of e-commerce business development with customers all over the world on how to optimize their products and services to serve this sales season.
FireApps has many powerful tools to serve all Shopify merchants and e-commerce, including Ali Reviews, one of the top-rated review apps for building social proof, Transcy, the ideal localization solution for all size businesses to offer a local experience, and others. Everything is right here.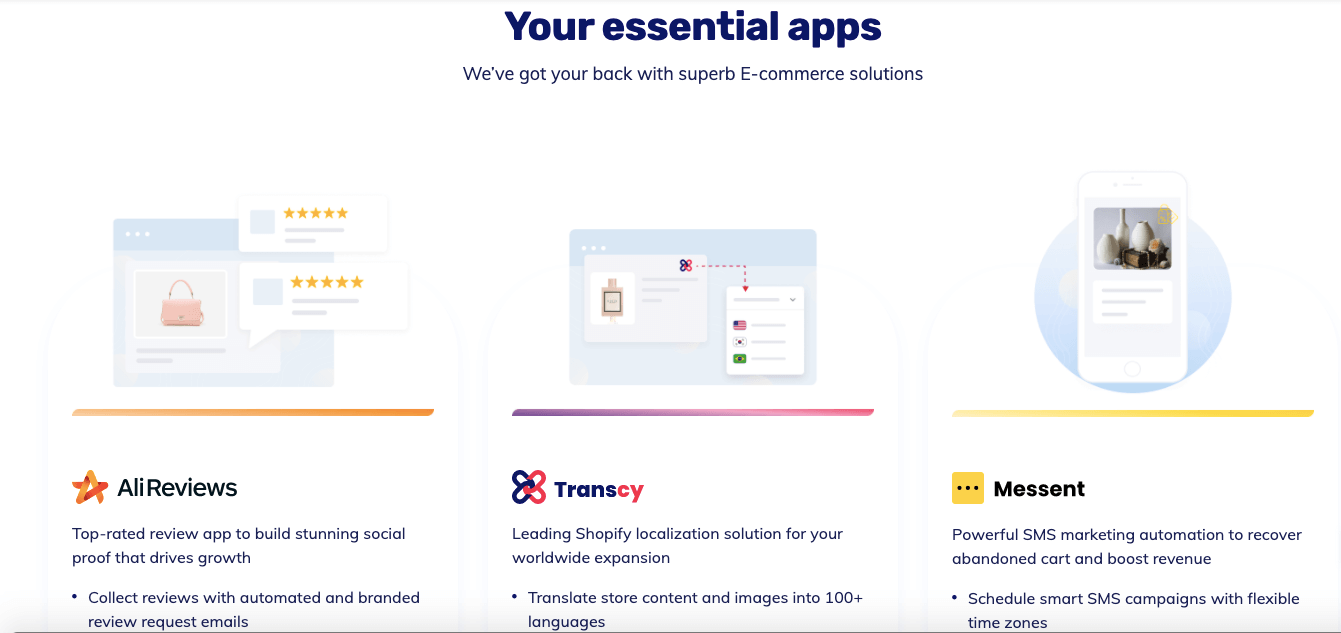 3. Section "Invest on your best channels"
The section that follows will focus on how to "Invest your best channels", as presented by Clever Ecommerce, Avada, and ReferralCandy partners, who are well-known partners in this Shopify app store to help you optimize the best channel.
Firstly, Clever Ecommerce's Hao Xu will discuss how to "Optimize your Google Ads campaign". Clever Google Ads & Shopping is a Shopify app that automates Google Ads campaign creation. They created this tool to help your company optimize advertisements to fit within your budget.

Hao Xu is Clever's Product Manager, so he knows how well this tool works for you. Come to this webinar to learn how to get the most out of your Google Ads campaigns. You can spend less and earn more by optimizing your campaigns. You will learn how to create all types of Google Ads campaigns for you, as well as banners with product images, as well as how to create and upload the data feed to your Merchant center account, provide you with a personal account manager, and create a PPC marketing plan for you.
Rainy Pham from Avada will then give a presentation titled "Focus on Email & SMS Marketing." As the popularity of online commerce grows, so does the competition for online merchants. Which of your marketing channels is the most profitable for you? In our opinion, email and SMS marketing should be at the top of the list.
Email and SMS present an incredible opportunity to reach customers (91% of customers use email and anyone has at least a phone number!) (Hubspot statistic)
Email ROI is amazingly high at 4,200% (For $1 spend, you can expect a gain of $42 on average). (Orberlo statistic)

Text messages have an incredibly high engagement rate (90% of text messages get read within three minutes of delivery), SMS ROI on average is 500%. (reported by Forbes)

Those numbers can also work for your business if you do email/SMS marketing in the right way. With the topic "Focus on Email & SMS Marketing", she will share the best skills, tips and experiences to help you succeed in these two channels.
As you know, AVADA is the Top-rated Marketing Automation Platform for Shopify, trusted by 70k online merchants. AVADA Marketing Automation provides multi-channel marketing (Email, SMS, Push Notification, WhatsApp). It helps your stores to easily reach your customers from anywhere, in a personal way, and make them happy to buy with appealing follow-up messages.

Some information about the speaker's background Rainy Pham is a Growth Manager at AVADA Rainy Pham is a Growth Manager working in AVADA – a Shopify app builder that has 7-year experience in the eCommerce industry. As a marketing-automation growth hacker, Rainy was helping thousands of online merchants leverage emails and SMS marketing to have more sales and raving fans.
She loves to share her deep understanding of how email/SMS marketing can change your business life. In her free time, Rainy enjoys reading books and connecting with more people. That's why she'll be in this FireApps's webinar.

Finally, Raal Galera from ReferralCandy will talk about "Leverage word of mouth". He will present this section to anyone who wants to learn how to use their customer base to acquire new customers while retaining existing ones — and how to turn word of mouth into a marketing channel they can own without relying on third-party platforms. It's critical to your company's success.
ReferralCandy is an app that allows e-commerce merchants to set up and run customer referral programs, which is a very cost-effective way for them to acquire new customers and retain their existing ones.

Raúl Galera is the Chief Advocate at ReferralCandy, an app that allows ecommerce brands to set up and run customer referral programs. Raul currently leads ReferralCandy's partnership efforts, working alongside agencies, media and tech companies. Referral marketing is a blend of organic content, community marketing and influencer marketing. Word-of-mouth is a powerful channel for both successful global names as well as new, niche brands.
Here we go
That's all we'll cover in this webinar for the holiday shopping season. It will take place from 9 a.m. to 10:45 a.m. EDT on November 4, 2021, and will be hosted by Livestorm. We hope that this webinar will help merchants all over the world develop a specific plan and strategy for selling more, increasing revenues, and expanding into new markets.
Let's find out more about the world of e-commerce here: https://fireapps.io/