Best Patriotic Products and Designs for American Independence Day
Print On Demand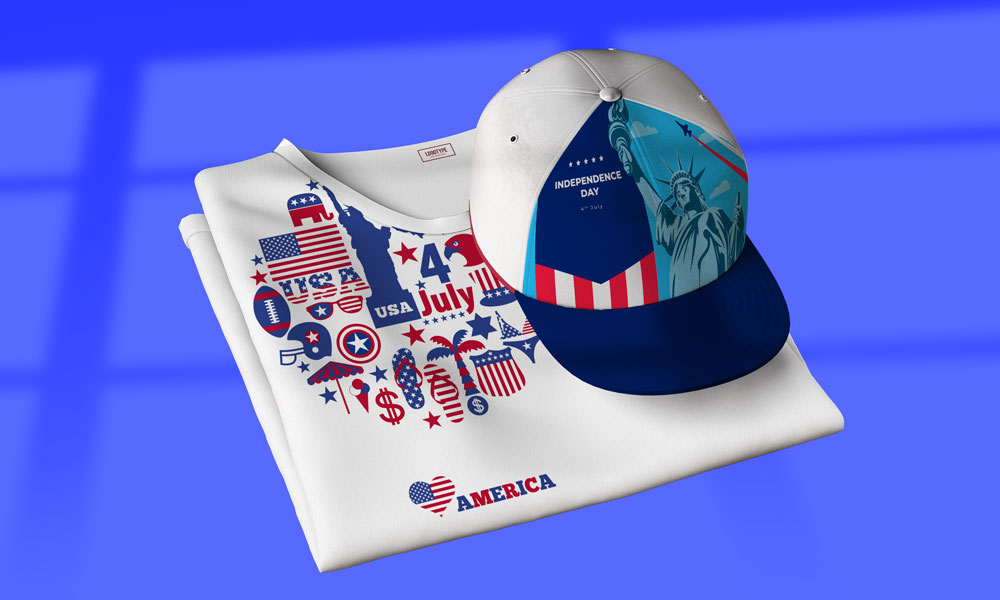 We are excited about American Independence Day. Americans around the country celebrate Independence Day in various ways, such as enjoying fireworks, patriotic parades, or having a cookout/barbecue/picnic party; at least in 2019, it was like that. However, given the present pandemic scenario, even as areas throughout the nation lift stay-at-home mandates and begin to reopen in phases, most customers are cautious, celebrating at home, and shopping online.
In 2020, the average American spending for Independence Day was up to $76. This holiday is a large sale chance for merchants. It's not just those selling food items but also unique and patriotic products with national symbols.
Ali Reviews has created a list of the best products and design ideas for this American Independence Day to help you make the most of this opportunity that boosts sales.
Start your Shopify 14-day trial with FireApps
Did you know Shopify is now accounting for 20% of the e-commerce business.
Over 2200 merchants open their Shopify store everyday and 50% of them have a repeat purchase. Join them today!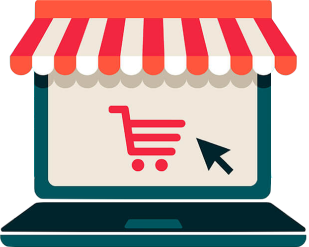 Historical American Independence Day spending plans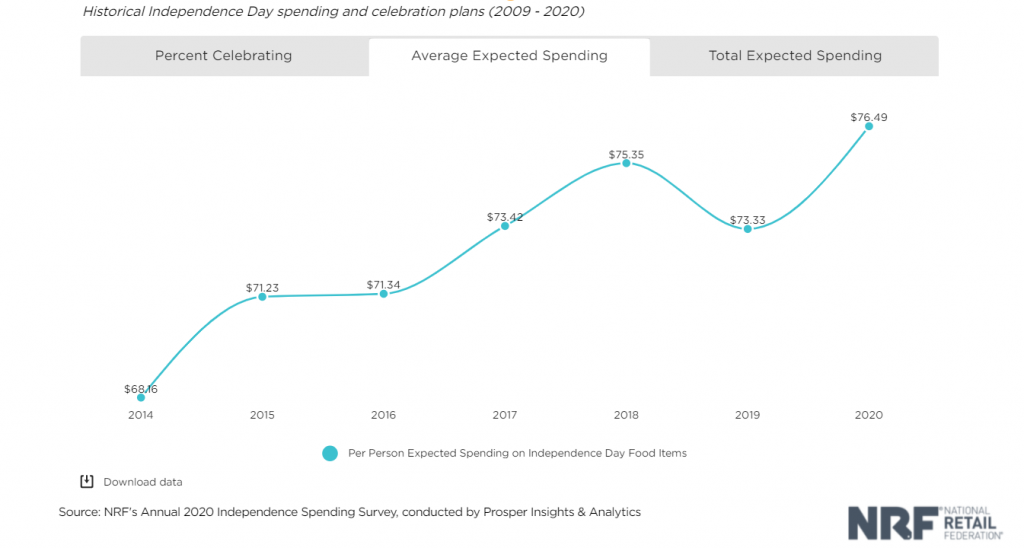 Digging more into the NRF data with 7762 consumers' involvement reveals, in 2020, there are only 76% of customers planning to celebrate Independence Day, down from 2019. The decline is attributable to fewer customers who intend to join community events, such as fireworks or parades. Although a decrease in the number of customers planning for American Independence Day, customers who made plans had an average spend of more than $76, in line with historical trends.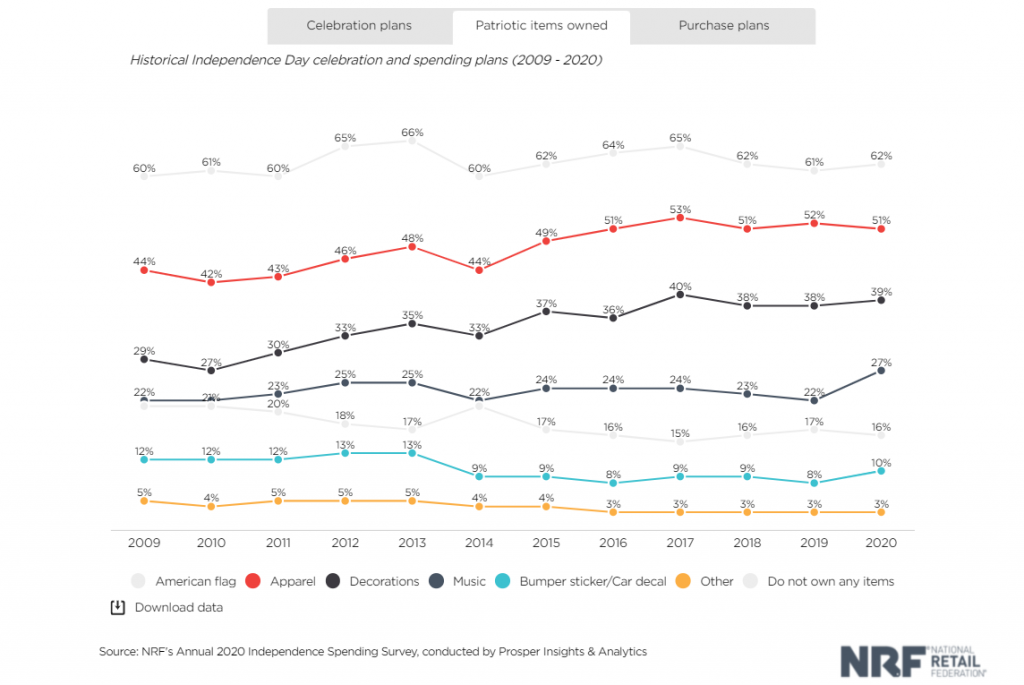 Patriotic items that are popular and purchased the most by customers are American flags, apparel, decoration, bumper stickers, car decals, or music. Continue reading to get product and design inspiration.
American Independence Day Best Sellers
As you have also seen from the data above, products related to the United States of America are best-selling products for Independence Day. Use this data to find other interesting products in the niche and post them on your Shopify store to reach more customers' demands.
American Flag LED Lights
This American flag LED net light lets you uniquely prove your patriotism. The American flag LED light is designed to be flexible for you to move, hang on the wall, window, balcony, and put on the tree. It's bringing a warm and friendly atmosphere to the house and party. Great for decorations, Independence Day, Christmas, festival, holiday, party, and several other celebration occasions.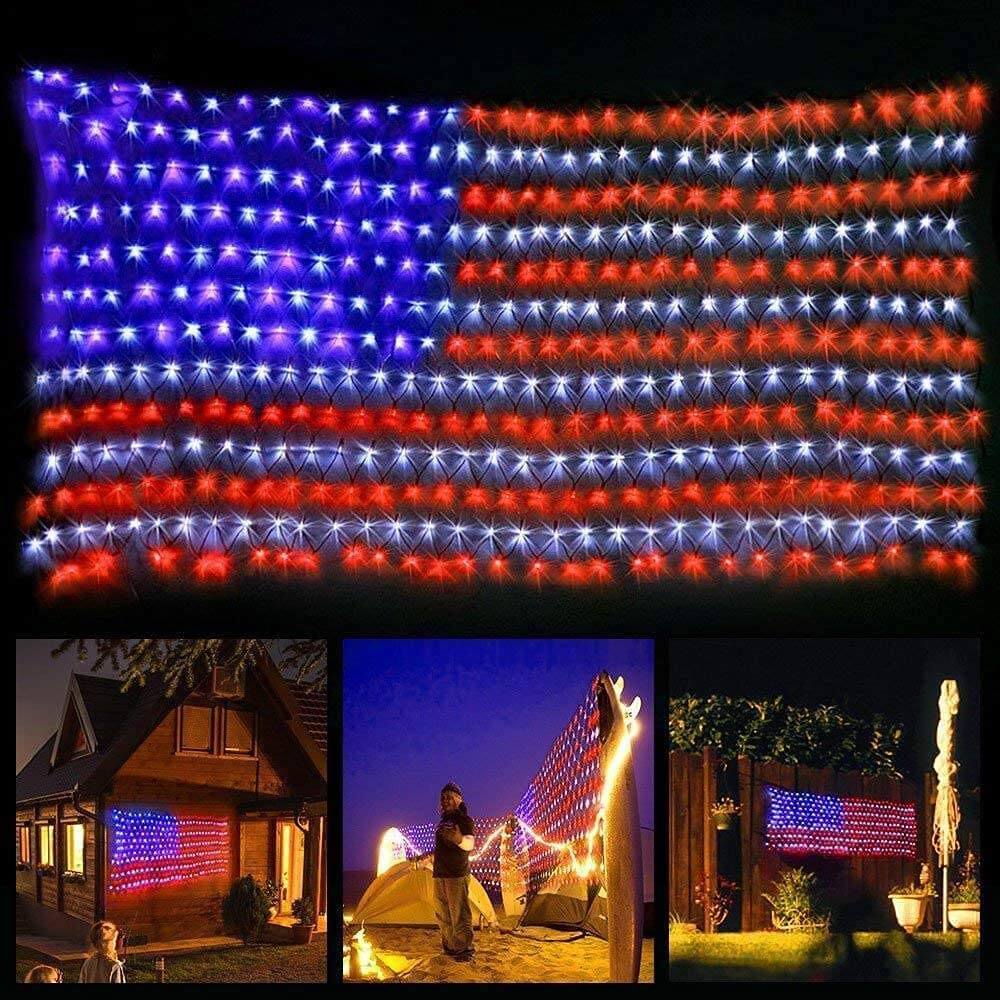 The number of lights ranges from 390 to 420 super-bright LEDs. This type of light is energy-saving, cost-efficient, environmental protection, and long service life. You can have peace of mind when it rains as it is designed with waterproof materials to withstand drizzles or water spills.
T-shirts with the American flag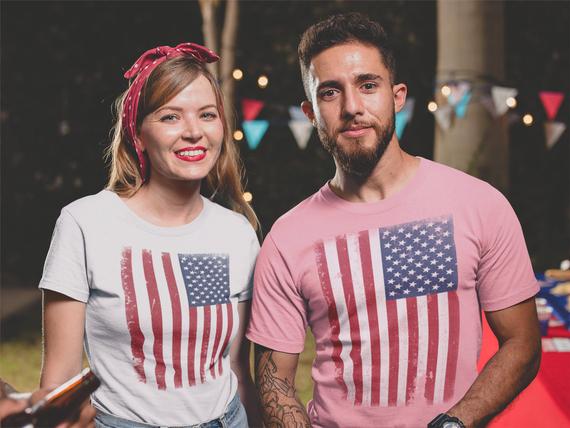 If you own a print-on-demand business, designing a T-shirt with an American flag should be your priority. T-shirts are a commercial commodity that can be used in a variety of ways. It is available in a wide range of colors, styles, symbols, backgrounds, and messages. We'll go over it in further detail in the design ideas section below, so don't miss it.
American flag face mask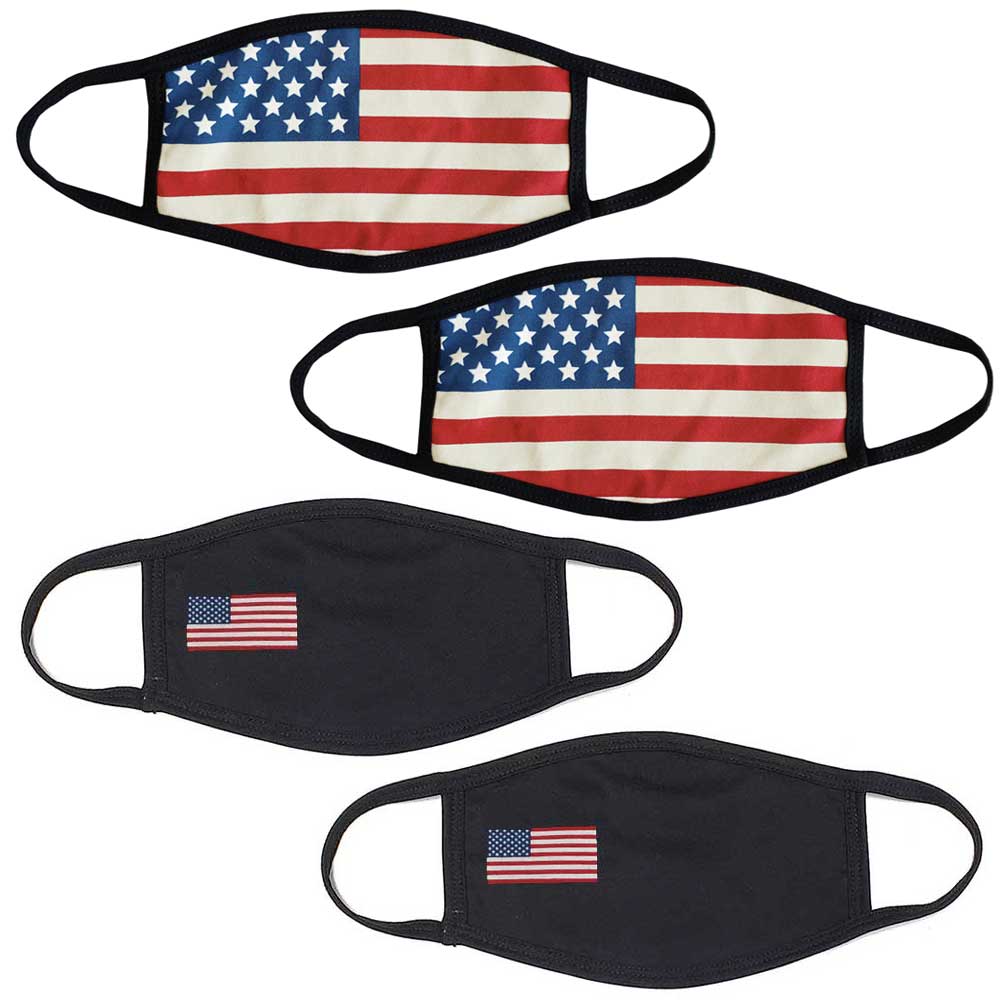 Since the COVID-19 appeared, masks have been the most searched and purchased products online. Combining a health mask with an American flag is a wise and significant idea. It is certain to inspire the interest of many customers. It is a perfect way to show your patriotism every day and stand out from the crowd, especially on American Independence Day.
American Flag Rug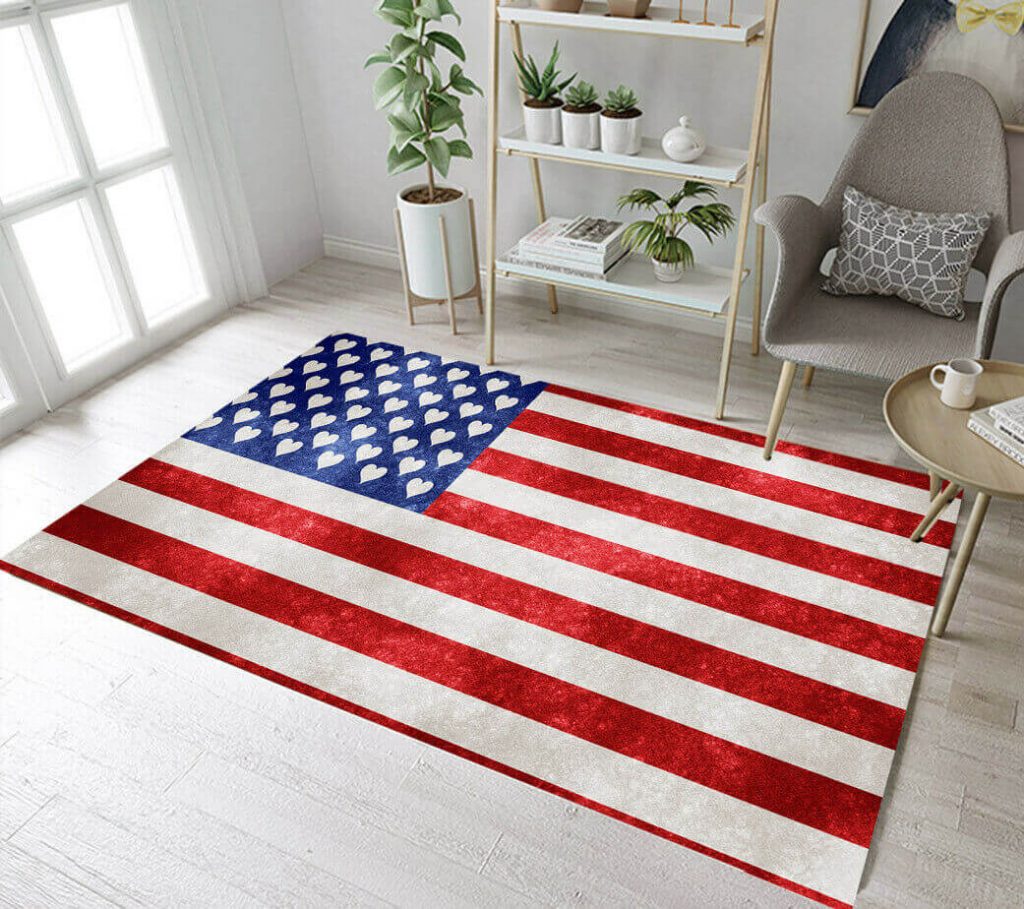 Remember to take care of the floor! Encourage customers to decorate their floors with an American flag rug for Independence Day. Tell them that the American flag rug in their house will wow their guests! Tips: customers regularly prefer rugs made of jute or flat woven materials which can handle high friction and won't show scuffs or stains.
Bedding set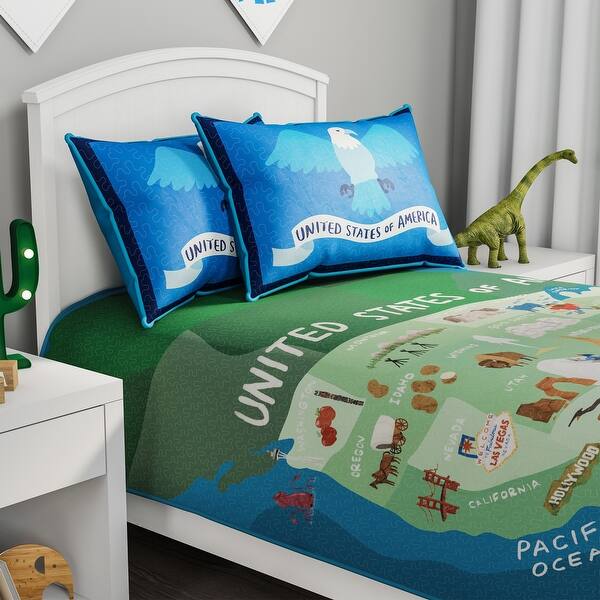 Travel to the beautiful places in your dreams with the American map. The bedding set, which includes a quilt adorned with a map of the United States and matching pillowcases, is a great option to sell during the summer months if you choose ones that have lightweight, breathable, and machine washable. The unique bedding set is perfect for any adventurer's bedroom.
Design trends for Independence Day
Red, white and blue
With people spending a lot of time at home currently, trending products include homeware, decorations, socks that can be designed with red, white, and blue – the colors of freedom, democracy, and America to inspire buyers.
Stars and stripes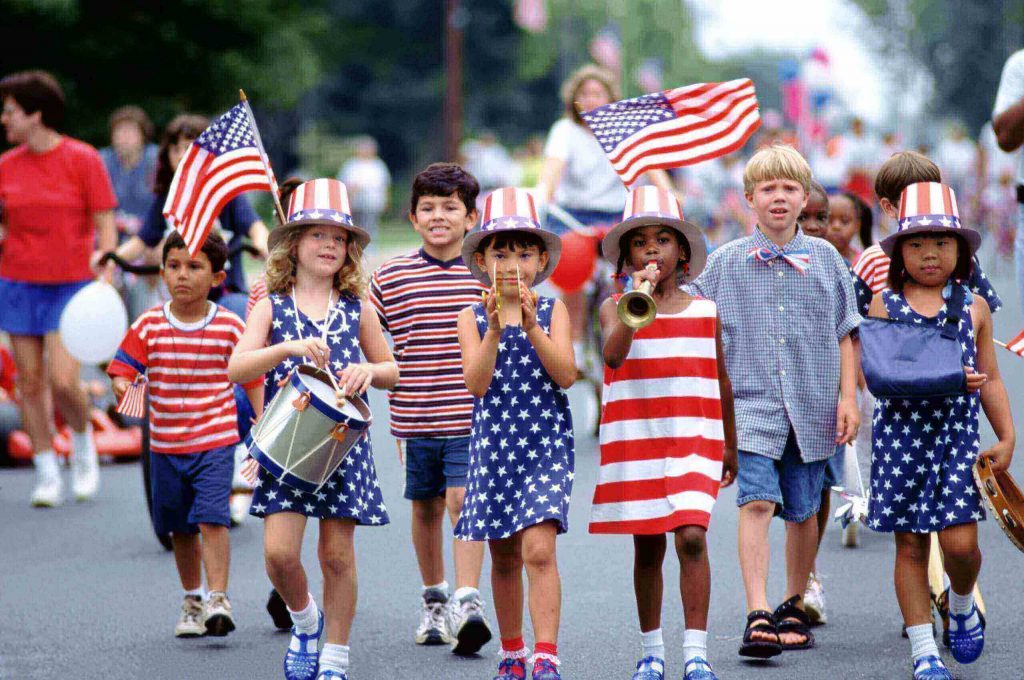 If your products don't have the American flag and aren't available in red, white, and blue, perhaps the stars and stripes can help. Customers can remember American style with items that have stars and stripes.
Catchy slogans
Designing t-shirts or banners with hilarious slogans is a terrific approach to improve the shopping experience and create a great point on American Independence Day. You can find inspiring words or lines in best-selling books. Of course, it has to show patriotism. "Made in the USA," "Red, wine, and blue," "Party like it's 1776," and "My favorite color is freedom" are some examples.
Pro Tip: Boost sales by leveraging online customer reviews
Aside from selecting the right products and designs for your store, promotion plans to drive customers' attention are necessary, for instance, giving special deals, discounts, gifts, or free shipping programs.
Moreover, because 82% of consumers say they read online reviews before purchasing, you should improve the visual reviews gallery on your Shopify store. Customers are always interested in hearing about prior customers' experiences. The most effective approach to meet their information needs is to leverage online consumer reviews, and a highly visual reviews gallery will benefit stores because of their displayability.
Ali Reviews can turn your customer reviews into eye-catching and show them on all pages, such as the homepage, product page, or cart page, to grow trust and boost purchase intent.
Get your store ready for American Independence Day
Hopefully, now you have been able to choose the best products and designs for American Independence Day. Let's prepare everything from products to promotional campaigns now. Let the celebrations roll, and may the chance be with you.
Remember that FireApps and Ali Reviews are here to help your e-commerce business succeed.
If you need further support, please feel free to contact us via live chat or email us at support@fireapps.io.