Transcy got featured in Southeast Asia Staff Picks
Product Update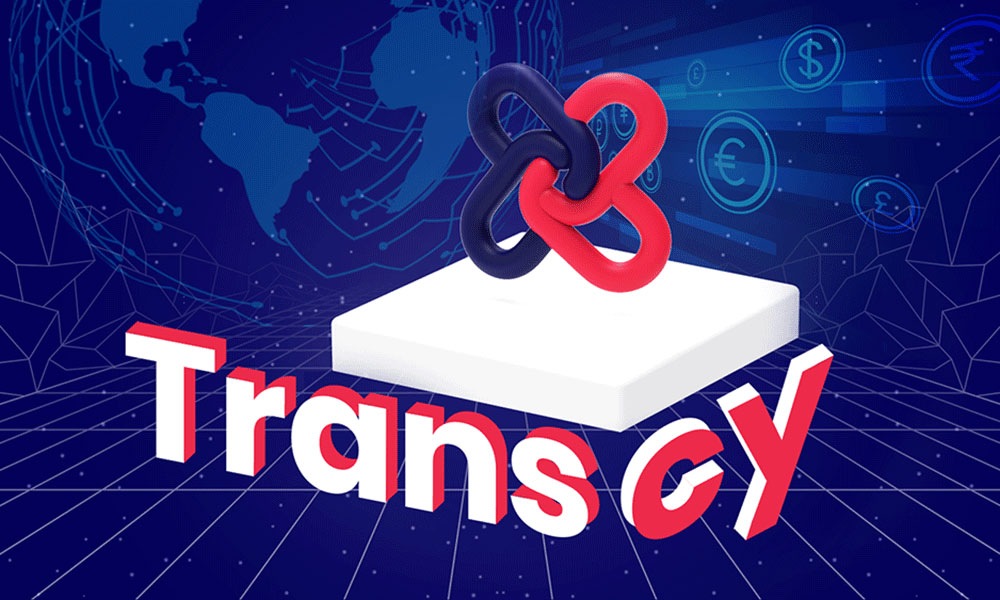 As the fastest growing e-commerce market in the world, customers can have a pick of sellers across the globe, it's becoming a necessity for brands and online retailers to showcase their products to global markets.
Loved and believed by over 22,000 merchants, Transcy – The ideal translation and currency converter app launched to support all size businesses in selling cross-border rapidly. And with our efforts to improve app performance, upgrade new powerful features, and today, we're so thrilled to cheer to Transcy got featured in Southeast Asia Staff Picks. It marks a new significant milestone for Transcy's team to endeavor the next journeys.
For the person who reads this blog for the first time, let us list further information for greater understanding about Transcy:
According to Oberlo.com, global e-commerce sales reached $2.5 trillion in 2019, it's estimated to reach $6.5 trillion in 2023. So that's why Transcy launches to help all businesses sizes sell cross-border to reach global markets and increase revenues.

Transcy provides a flexible way to make Shopify stores go multilingual and multi-currencies to create localized shopping experiences for your visitors. It uses Google and Shopify APIs to increase high-quality translations, improve the guest's experience, and support 167 currencies for your website.
Finally, Transcy is a must-have app for translation and currency converter solutions with every Shopify store.
Transcy - The ideal localization solution for all size businesses
Transcy is the most efficient way to assist you in multilingually translating your whole Shopify store content and converting your local currencies in order to provide localized experiences, increase sales, and scale globally.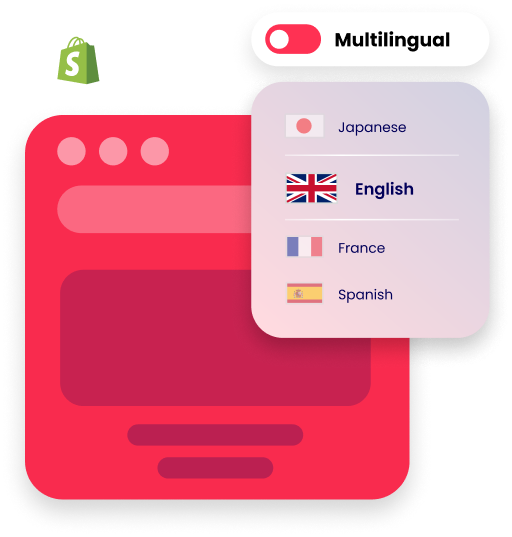 How do you sell international markets instantly with Transcy?
Knowing customer's demands, Transcy delivers as many features for a website translation and currency converter solution as possible.
1. Translate and manage your store languages
Transcy allows you to translate your Shopify store into several different languages to appeal to a larger audience. It translates all types of content without limited words in 1-click for all pricing plans to talk to native shoppers easily. You can redirect visitors to your store to the languages they prefer.
It offers and supports over 100 languages, integrated with Google and Shopify Translation API to increase translation efficiency. With so many languages available, you can sell across the world within minutes.
Then, you can manage all your translations in a single place. Easily review and edit all your translated content manually through a simple interface.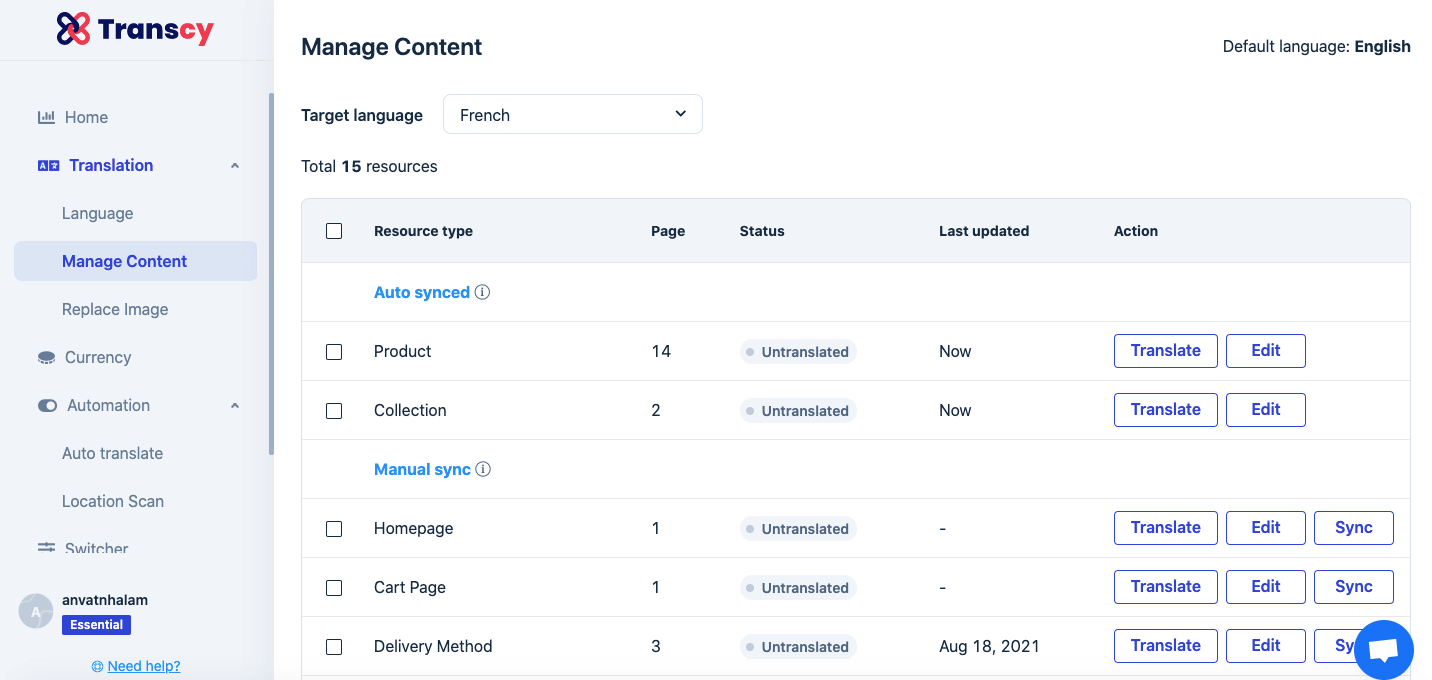 Furthermore, The new APIs enable Shopify merchants to set up their stores in multiple languages.
First, the Shopify translation APIs enable a consistent customer experience for international buyers. It will create and retrieve translated content and allow customers to view products in multiple languages.
The Google translate API allows you to connect with the same machine learning that Google uses in its search engine when it encounters text in another language than yours.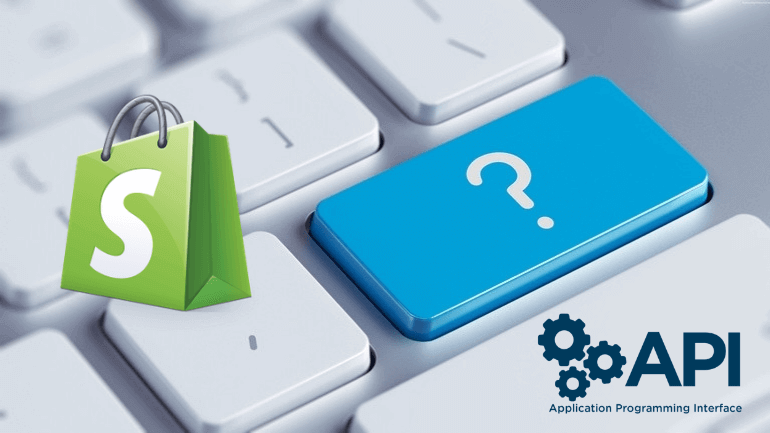 If you use your website to reach out to customers worldwide, make it readable languages, the Shopify and Google APIs are the access key to approach more international customers and improve the guest's experience for your website.
With Transcy, translate your store content instantly without dictionary attendance or themes for translation. Your native shoppers have the shopping experience and feel like at home and it helps drive more sales.
2. Replace Image
Transcy not only helps you translate all text content on all pages but also supports translating media on your website swiftly with the Media Translation feature. It is the only app that allows you to translate the homepage banner, product images, image with text sections, etc,… that other apps can not.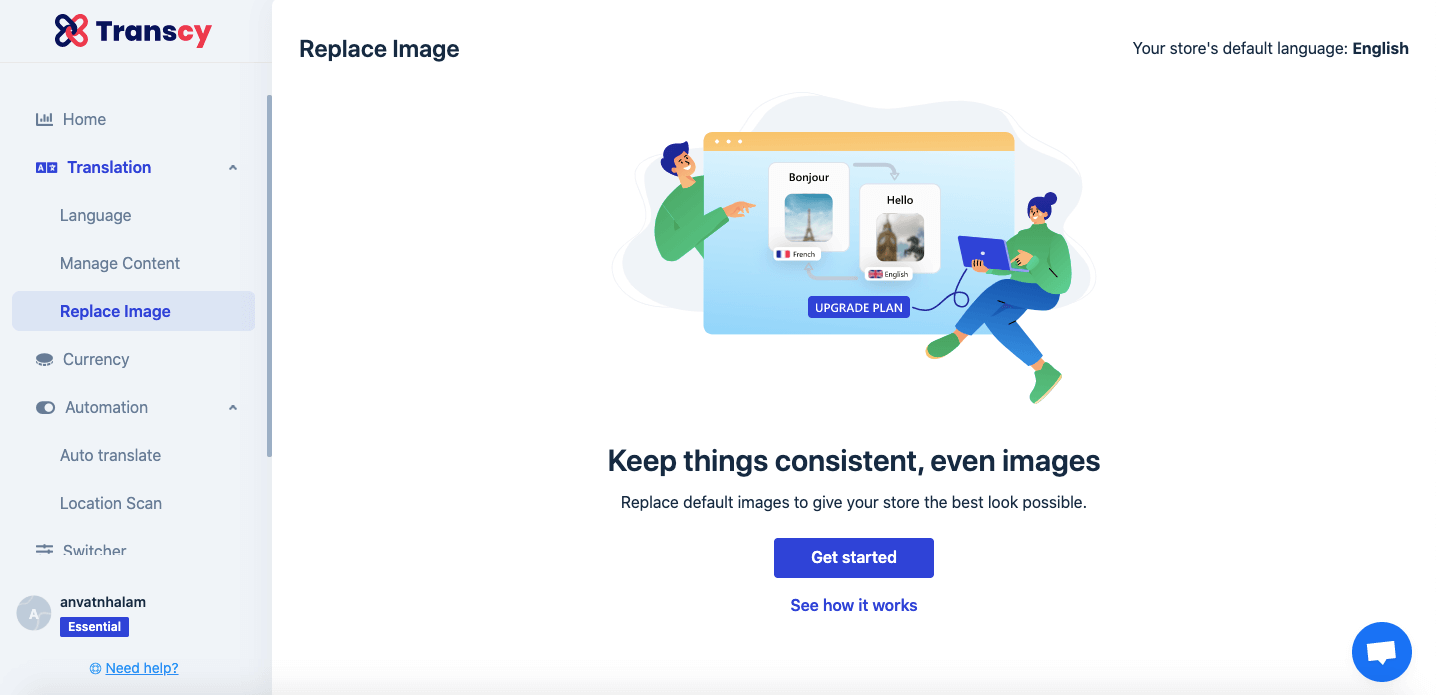 With Media Translation, you could replace media/image for any product/collection or your pages like Blogs, Articles, Navigation elements, e.g… to have their local versions in target languages on your websites.
Transcy allows you to add specific images for every translated version of your store's content. You just upload an image or give the URL to the image that needs to be translated. Just select the source language of the image and your target language that converts it.
3. Auto-update translation
Auto-update translation stands out as a unique feature of Transcy with its automation and flows that every merchant is seeking out to save your time and effort.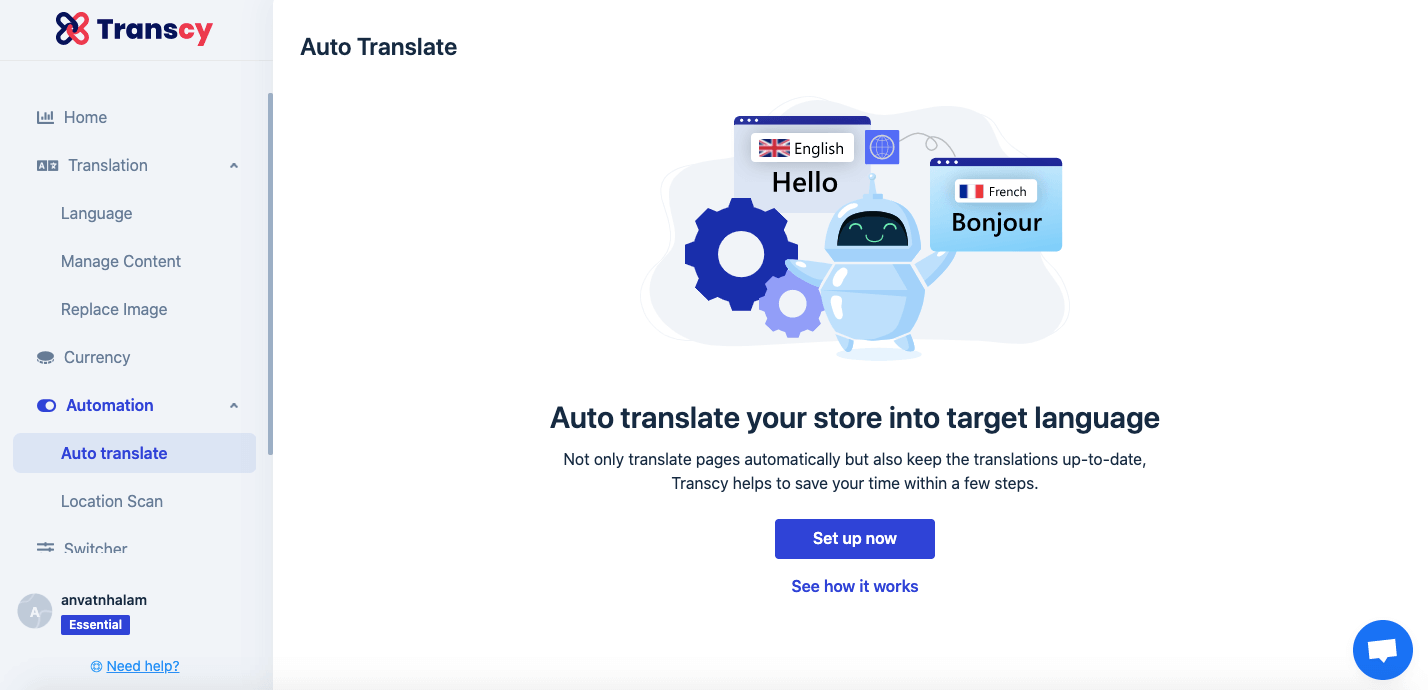 Whenever you add the newest products or content to your store, Transcy always automatically detects and translates them in just a few minutes. Furthermore, it also refreshes your store everyday to save translation time instantly.
The translation tool used will depend on your language, guaranteeing you the most accurate tool for a given language.
4. Currency converter
Prices have always been an important factor for shoppers in making purchase decisions. Sometimes, they'd want to compare the price of a particular product in your store to that of the price charged for the same product in different stores.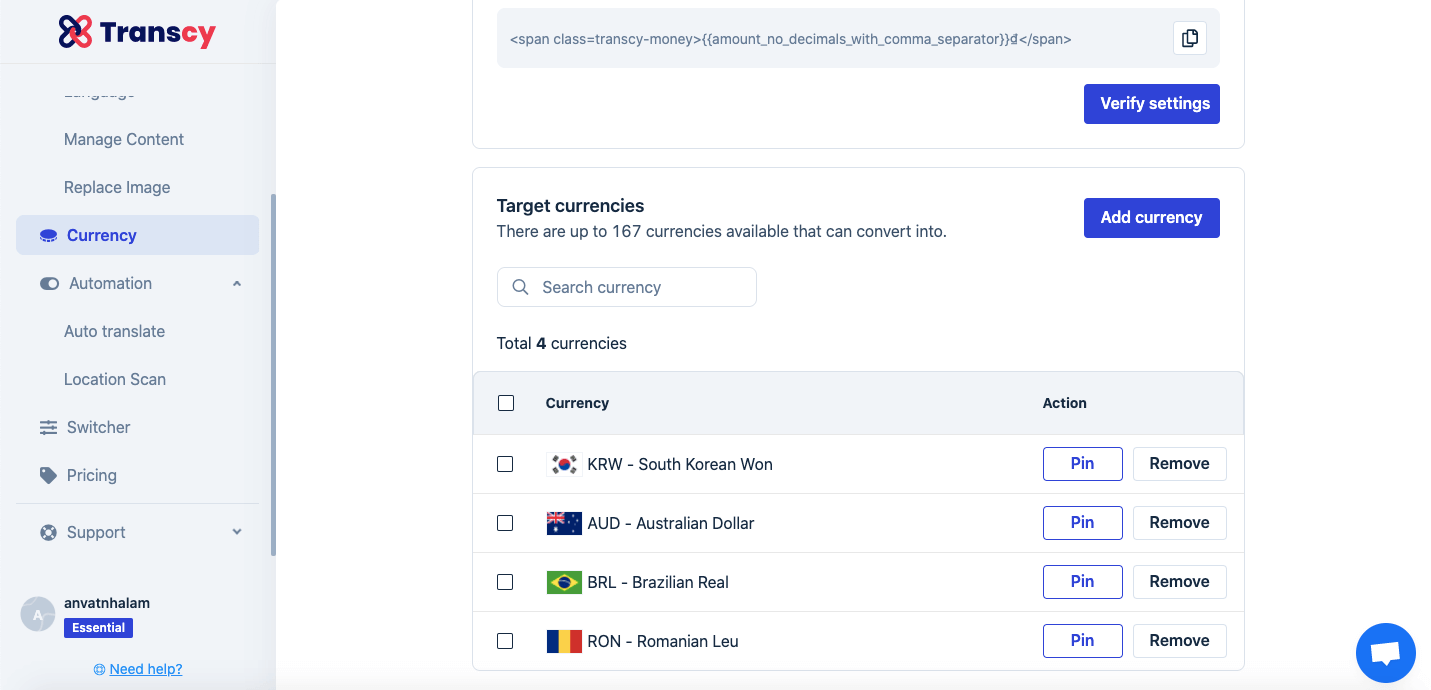 To meet our merchant demand for saving money, you can use both convenient languages and currency converter features in a single app. When you enable multiple currencies, your customers can view prices in your store.
With the newest version of Transcy, we unlock 167 currencies to support all users. Moreover, we upgraded some minor settings to enhance better experiences. All convenient currency upgrades take advantage to increase website traffic and conversions.
5. Auto-detect visitor location
Transcy auto-detect your visitor location to display friendly language and currency switcher on mobile and tablet devices to fit your store themes.
The switcher will appear in the header bar of your store that acquires your choosing positions and you can easily customize the switcher style for your store to increase better customer experiences.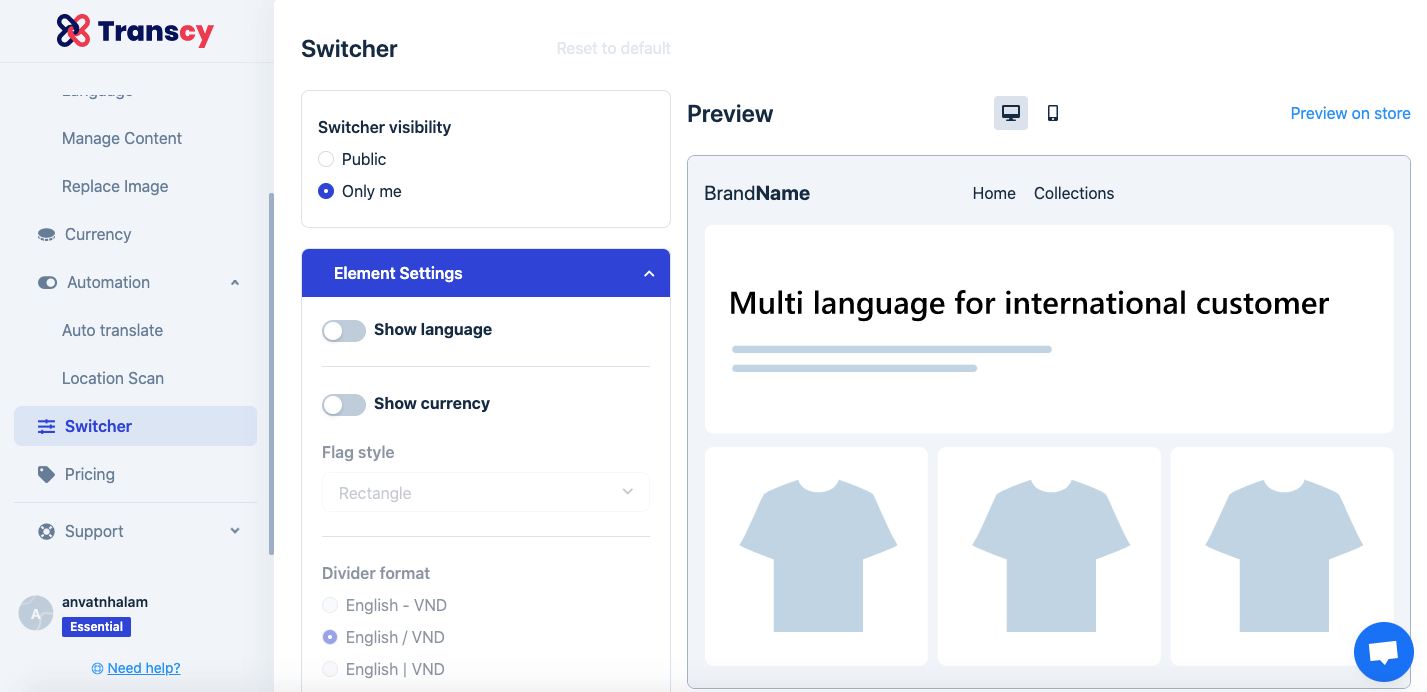 All of Transcy's features are the key and effective way to help you to identify potential target markets and start selling cross-border instantly.
6. Transcy milestones
Transcy has only been on Shopify for a year, but we appreciate that they have amazing miletones to help them reach new heights in this market field:
Global Staff Picks
Japan Staff Picks
Asia Staff Picks
Southeast Asia Staff Picks
Top trending app
Top 1 Shopify translation app
WRAP IT UP!
Selling in multiple markets is an effective solution to reach more shoppers and drive revenues for your business. Localizing the customer experience is key to traffic and ultimately conversions.
The multilingual and multi-currencies website helps your Shopify store to keep as transparent as possible and lets you take a major step forward in achieving your foothold in global markets.
Now, let's go to sell cross-border instantly with the Transcy Free plan. It allows you to translate content unlimited words, and many benefits that Transcy rewards you.
Kick-start your business without borders, you'd essentially use an appropriate plugin that helps you implement multilingual and multi-currencies on your Shopify store with Transcy from now!
Let's find out more about the world of e-commerce here https://fireapps.io/