Best Affiliate Apps for Shopify in 2022
Shopify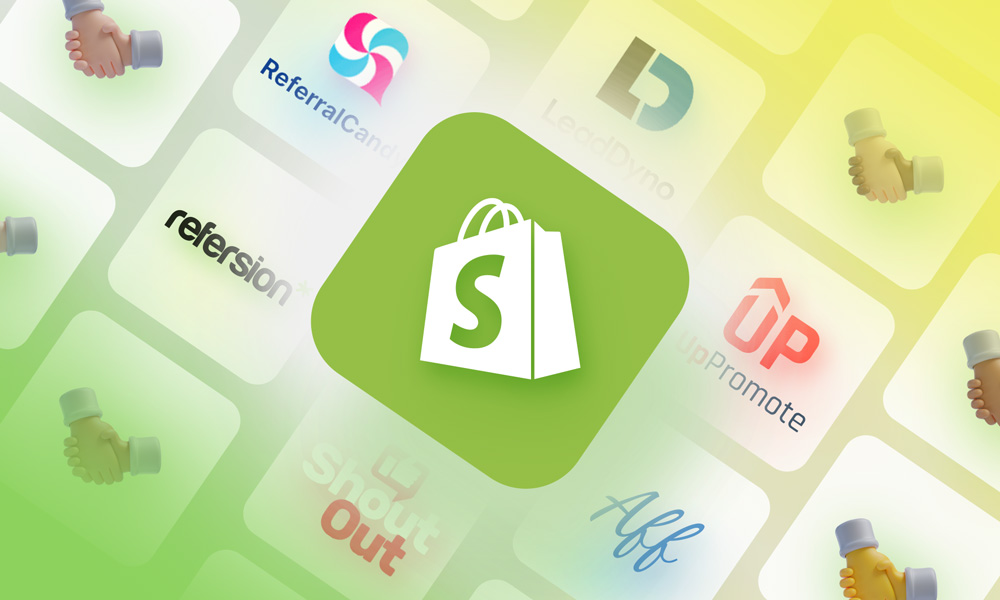 Shopify Affiliate apps allow the management of influencers who're interested in promoting your products and digital website. Oftentimes, your marketing strategies aren't sufficient to attract the audience to your website, optimizing SEO and running marketing campaigns won't lead you to potential customers. Increasing online competition is a prime reason for this, so you can always opt for influencers, or affiliates to do the marketing on your behalf. For generating traffic on your brand, they curate commissions on sales.
Shopify apps assist the influencers in implementing links and monitoring campaign results. Also, it'll help you control the Best Shopify Affiliate Apps reflexively, permitting you to provide your customers with the best services possible.
Best Shopify Affiliate apps:
Shopify's affiliate programs help you enhance the comprehensive customer venture for your audience, present your brand more professionally and creatively that attract the buyers to your products. To help you run a smooth affiliate campaign, we've evaluated a list of the best Shopify affiliate apps that will help you navigate, and reward the ones who are working hard for attractive advertising of your products/services
Start your Shopify 14-day trial with FireApps
Did you know Shopify is now accounting for 20% of the e-commerce business.
Over 2200 merchants open their Shopify store everyday and 50% of them have a repeat purchase. Join them today!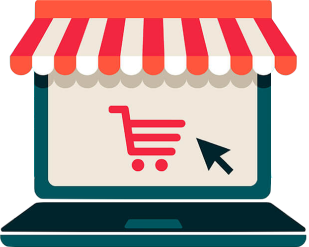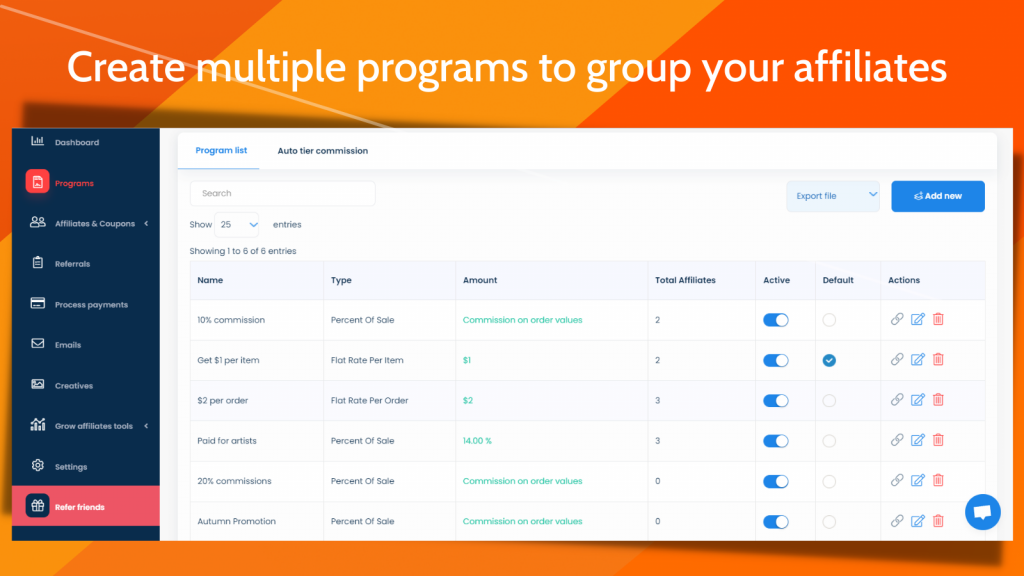 Shopify affiliate programs are a threshold to modern technology, and UpPromote: Affiliate Marketing is a perfect example of this. This platform makes it easy to recruit influencers and you can ask anyone to join your affiliate network including the potential clients, just with a quick post-sale popup. Over seven years, UpPromote: Affiliate Marketing serves an exceptional affiliate marketing model for every stage of business that doesn't require any cost beforehand. Fortunately, this affiliate marketing Shopify app grants effortless setting, comprehensible, and provides an excellent campaign performance. Besides, you get customized campaign templates and affiliate registration forms.
Key features:
Extend your Affiliate team:
You can easily expand your affiliate team with free listings on the UpPromote Marketplace. It can be done either by converting your consumers into affiliates or utilizing multi-level marketing strategies.
Pros:
Easy to use.
Auto-generate referral affiliate links and coupons.
Track every click, order from affiliates with various tracking methods.
Direct communication with ambassadors through the in-app chat feature.
Availability of multi-language.
Automatic payment mode through PayPal.
Cons:
Pricing levels of the orders are obtained from affiliates.
2. Refersion: Affiliate Marketing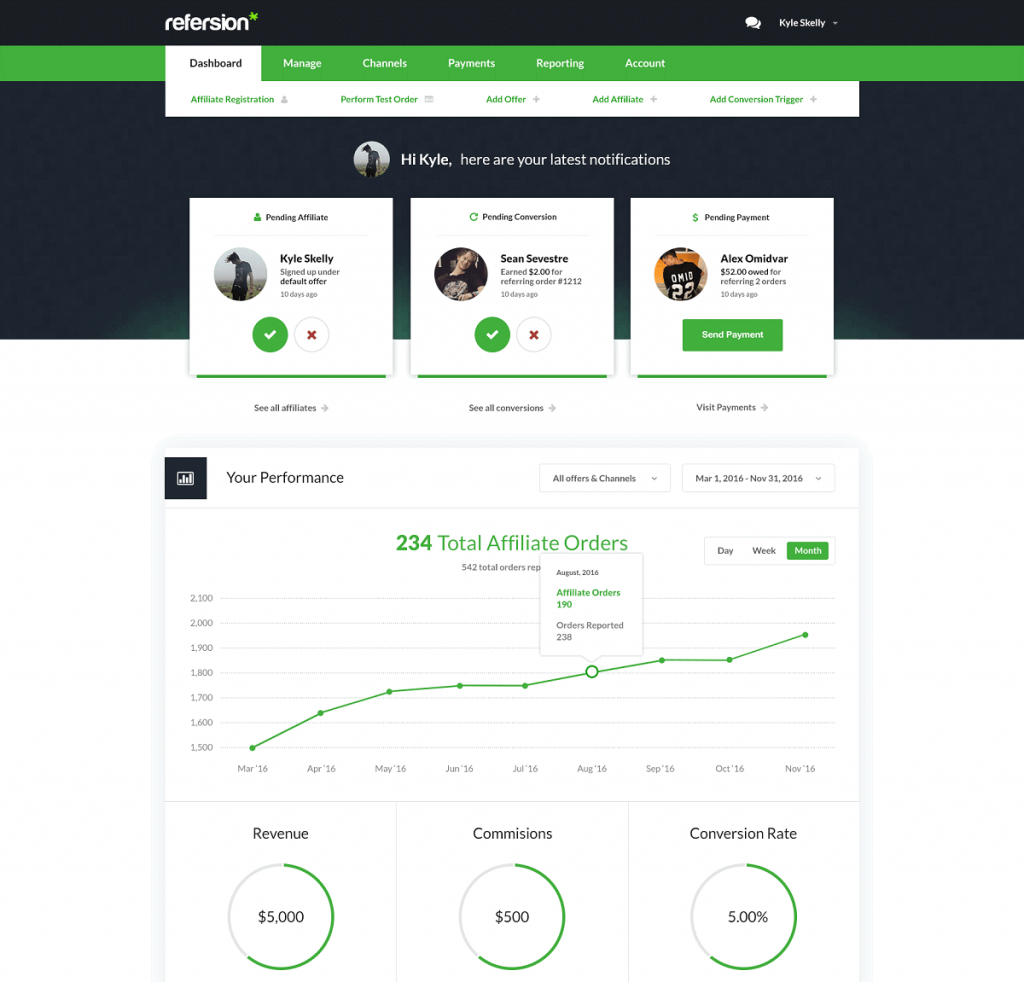 The program occupies the stage with the best Shopify affiliate apps because of its efficient features. Refersion allows end-to-end affiliate marketing Shopify software to merge those entire superlative features into a single, versatile tool. With the availability of a customized dashboard, one can monitor, and pay the affiliates easily. Their Shopify incorporations permit generating exclusive coupon codes immediately, making you observe the transactions through various channels.
Key features:
Manage your Shopify affiliate program:
The app creates numerous deals using several fee forms and also strategizes the registration pages for highlighting the marketing platforms for brands
Pros:
End-t-end Shopify affiliate marketing.
Allows affiliate markets to observe their efficiency.
No coding required.
Variety in commission amounts.
While signing up, you'll get an instant connection with more than 5000 subscribed members.
Cons:
Only acquire funding from the USA.
For small enterprises, the lowest rank is quite expensive.
Only 130 affiliate orders can be monitored in a month.
3. ReferralCandy: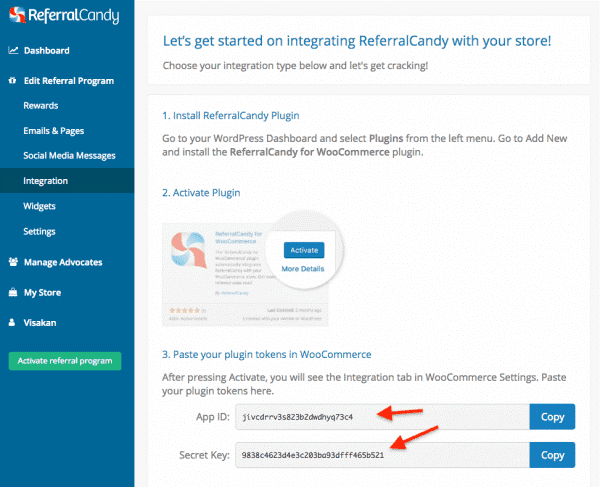 Referral marketing is a significant part of affiliate marketing. Some might argue to define it as a separate strategy, but making it a part of the affiliate marketing landscape would be more feasible. ReferralCandy is the most popular one among the best Shopify affiliate apps and has generated millions of dollars in referral sales. Also, this platform offers an affiliate marketing mode so one can reach out to the affiliate partners at any time.
Key features:
Tracking referrals and sales:
Monitor your referral program's efficiency; get a rundown of income and share confidential information via ReferralCandy.
Pros:
Versatile end-to-end affiliate marketing features.
Automates payments.
Detailed and deep analytics.
Coding isn't required.
Cons:
The starting fees are unaffordable for small enterprises.
Customizable templates might not be so intuitive to use.
4. LeadDyno Affiliate Marketing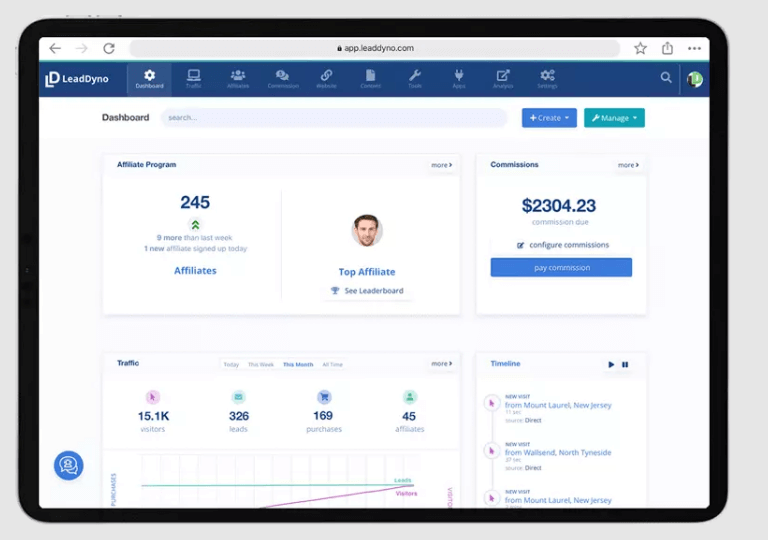 LeadDyno is the best Shopify affiliate app available for business owners, certainly for those with limited experience and knowledge in this area. It provides a comprehensible affiliate and influencer approach for online stores. Introducing an affiliate campaign for your online store is just a matter of a few minutes with this platform.
Similar to the above-mentioned Shopify affiliate programs, you can easily set up this app as the functions aren't complicated. Also, the app aids in the recruitment of e-commerce influencers that will promote your online store's products.
Key features:
Provision of customer support:
Among other benefits, this affiliate marketing Shopify app allows live talk, emails, and above all, great customer support.
Pros:
Availability of exclusive dashboards for affiliates.
Easy affiliate recruiting.
Presence of mobile applications for affiliates.
Provision of the complementary partner network.
Cons:
More technical efficiency is required.
Quite expensive for fresh startups.
The platform only provides USA-based assistance, which causes delayed responses.
5. Affiliatly: Affiliate marketing: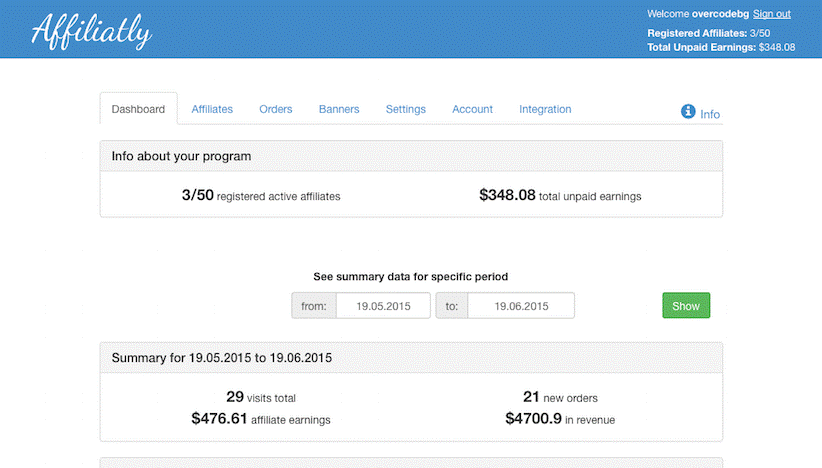 Affiliaty allows users to place a limitless number of referral orders although there's a boundary to the number of partners they might have. It will create ease in monitoring the participants in the Shopify affiliate program, so you might get rid of any deadwood accumulated. Also, there's an extensive range of ideas and banners for influencers to sell/promote your products more efficiently. Beneficially, Affiliates can be paid through shop gift cards and PayPal.
Key features:
Enhance purchasing power: Your assigned influencers will advertise your brand for you with an associated network, which ultimately boosts your profits.
Three months free trial: Try this platform for three months for free with great functionality.
Pros:
Provides an easy setup for the entire affiliate program.
Affordable for small enterprises.
Unlimited transactions.
Cons:
It doesn't require extra marketing support.
It serves only two-level payouts.
6. ShoutOut: Affiliate Marketing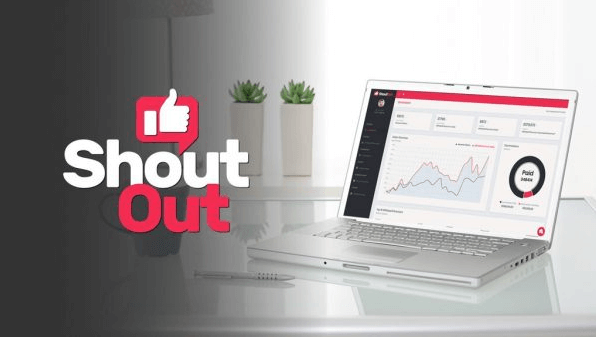 ShoutOut is an affiliate marketing Shopify app that provides strategies for online retailers. Regardless of the traffic, income, or number of affiliates in the program, this marketing app seems to be inexpensive as compared to the other ones.
By using the influencer's network, if you utilize them as affiliates, you can improve the traffic and revenue while not losing cash by paying beforehand. Among other Shopify affiliate programs, this app encourages you to pay your influencers depending on the amount of revenue they generate.
Key features:
Trusted Solutions:
Never endanger associating your reference network with such affiliate marketing Shopify apps that might lose their popularity within half a year from now. However, this platform is backed up by thousands of consumers.
Pros:
Monitor discount codes.
Provides commission for specific affiliates.
Provision of an automated system.
Cons:
There's an availability of only one plan.
Undeniably, Shopify affiliate apps assist you in improving your online brand. While having a diversified marketing mix is a smart thought, we assume that affiliate marketing plays a significant role in that endeavor. Although there's an extensive range of affiliate marketing Shopify apps that work similarly, it would be wise to make the selection according to your budget. Lastly, we would suggest you making a detailed research on each of the above-evaluated apps.
Let's find out more about the world of e-commerce here: https://fireapps.io/