The best 2 tools for building high-converting Shopify product pages
eCommerce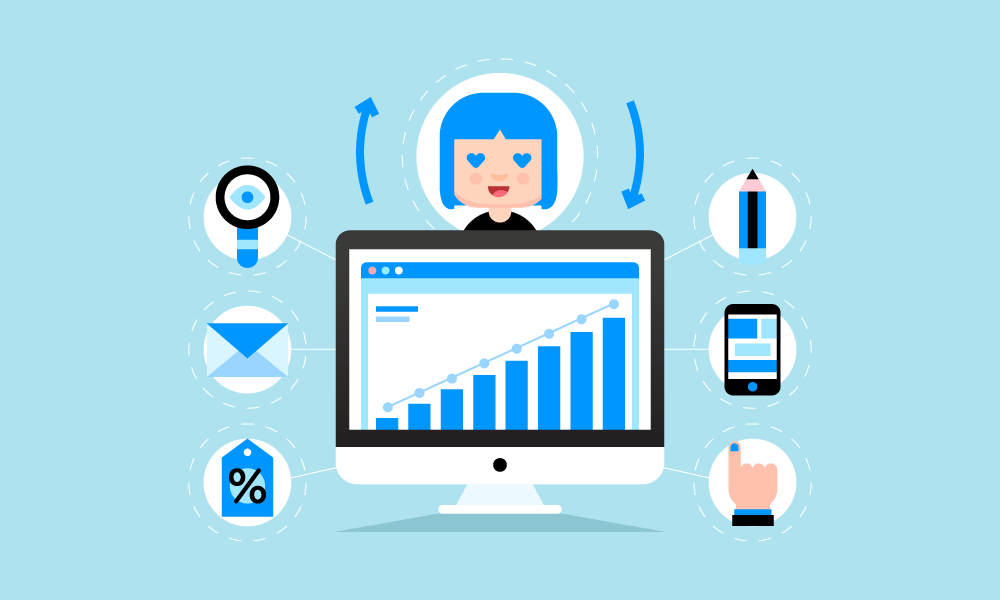 A product page might make or break the deal in e-commerce.
Landing at the product page is one of the last stages customers get to go through in the shopping experience. Up to this point, the customers would 'add-to-cart', compare prices and get to decide to make a buying decision or quit the page. Many stores owners admitted that if they could build a high converting product page, the stores' performances would be improved instantly.
The e-commerce platform Shopify has greatly enabled everyone to own an online store, including fully functional product pages.
Start your Shopify 14-day trial with FireApps
Did you know Shopify is now accounting for 20% of the e-commerce business.
Over 2200 merchants open their Shopify store everyday and 50% of them have a repeat purchase. Join them today!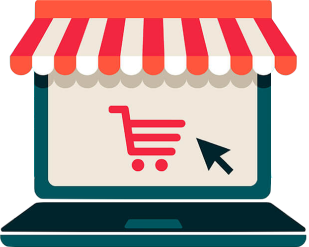 Everyone can build a product page out of Shopify, but the question is, can we build a product page that sets itself apart from others among digital masses? Revolving around the drag-and-drop system, the best Shopify page builder PageFly not only ensures a recognizable product page for your storefront but also charges your online business with sales-centric power.
What is what – Page Builder and Product Pages?
What's astonishing about Shopify is that online merchants are not required to have tech skills – the platform has all the tools to support you as you create, publish and run your eCommerce business by choosing a theme in the first place. If you want to learn more about how to set up the whole e-commerce site, you can have a brief tutorial here.
Merchants can easily create a regular eCommerce product page that defines products with images, details, price, add-to-cart button, etc.
However, once you're in for a Shopify theme, it would be difficult for you to make design modifications unless you change the theme or overspend on hiring a coder.
For Shopify, themes and templates are modeled on a house structure, with a page builder being a decorator of the house.
The best Shopify page builder PageFly creates stylish and converting templates with simple drags-and-drops, along with supporting sales features.
This is altogether essential to the performance of a great product page.
Inspirations for your Shopify product pages
1. Waterdrop
Visit the store
Industry: Beauty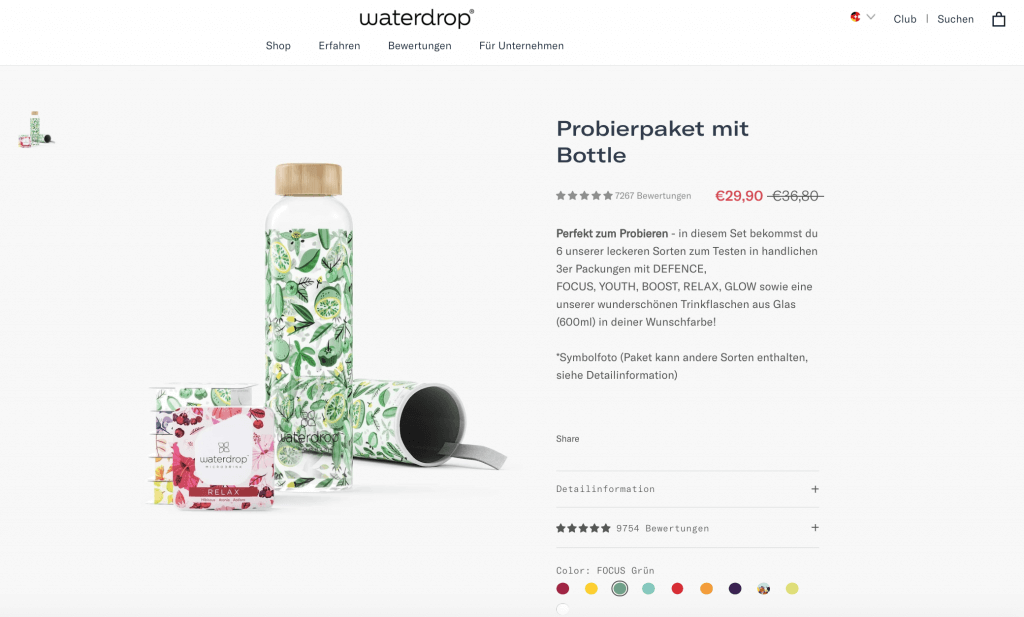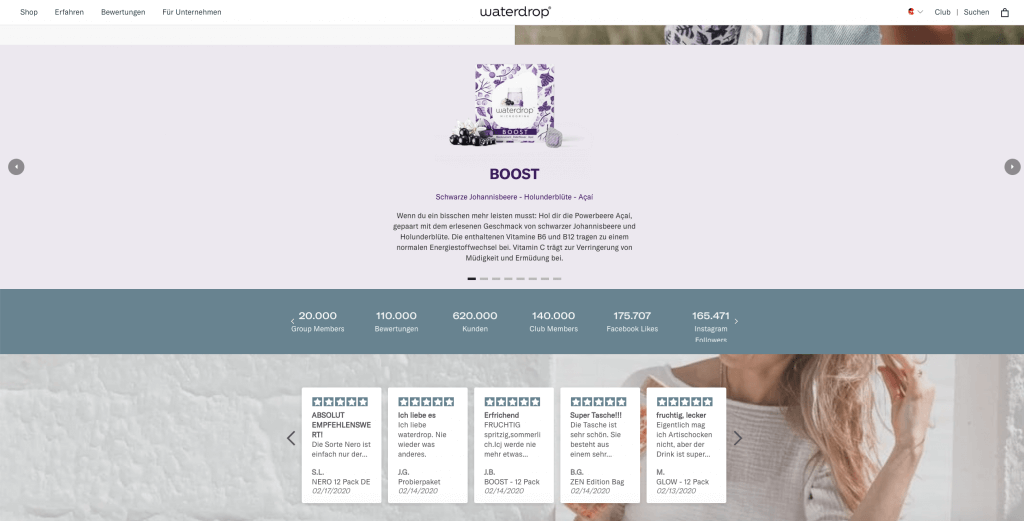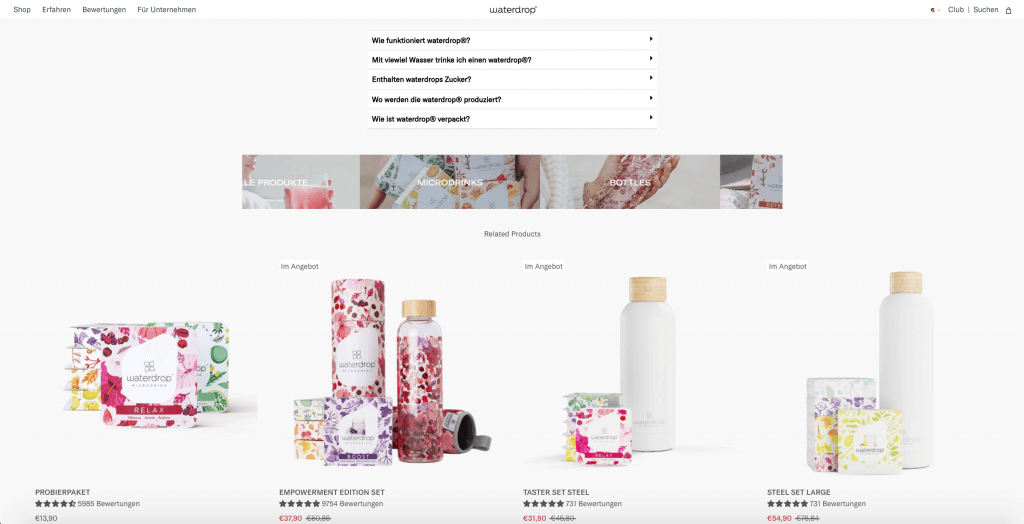 2. Kemimoto
Industry: Moto parts and accessories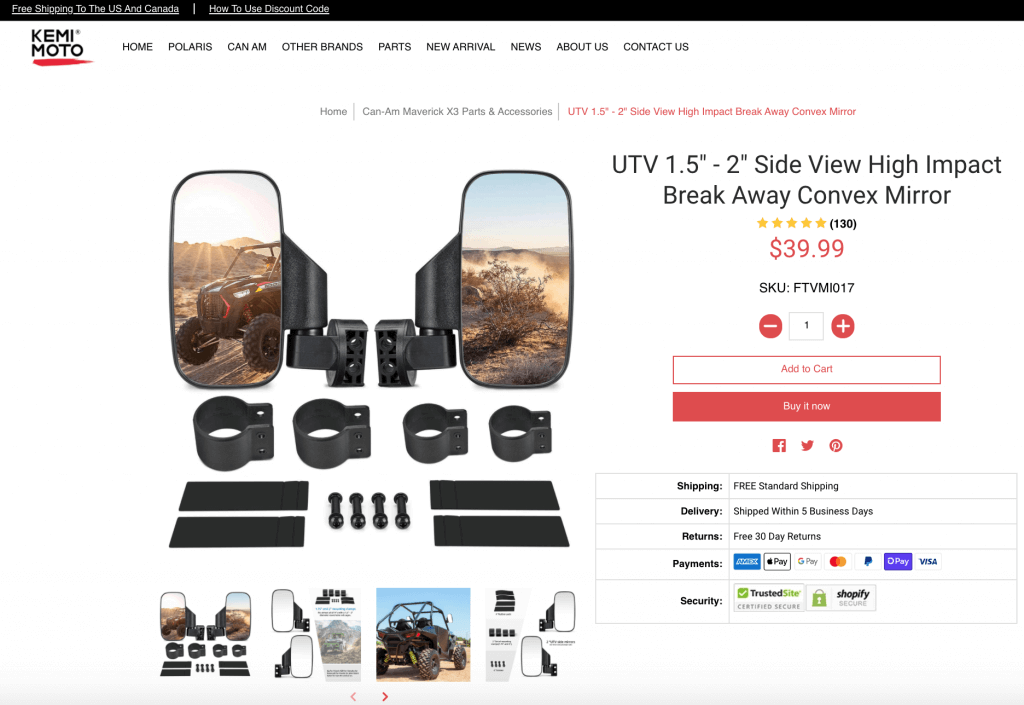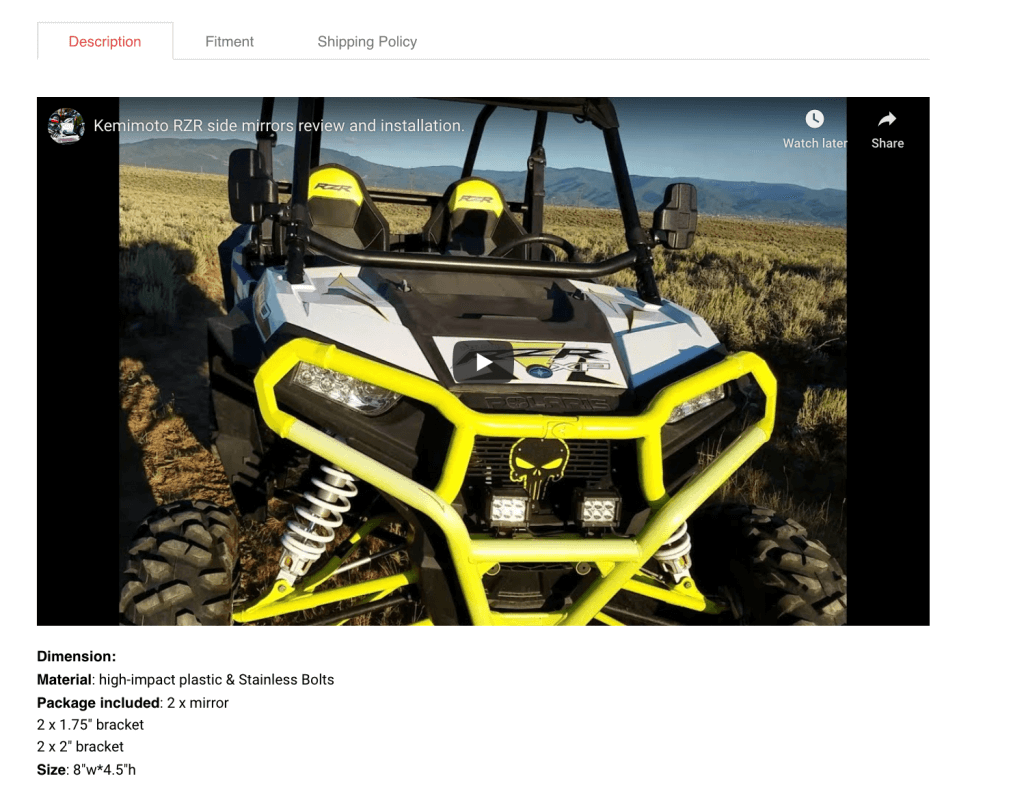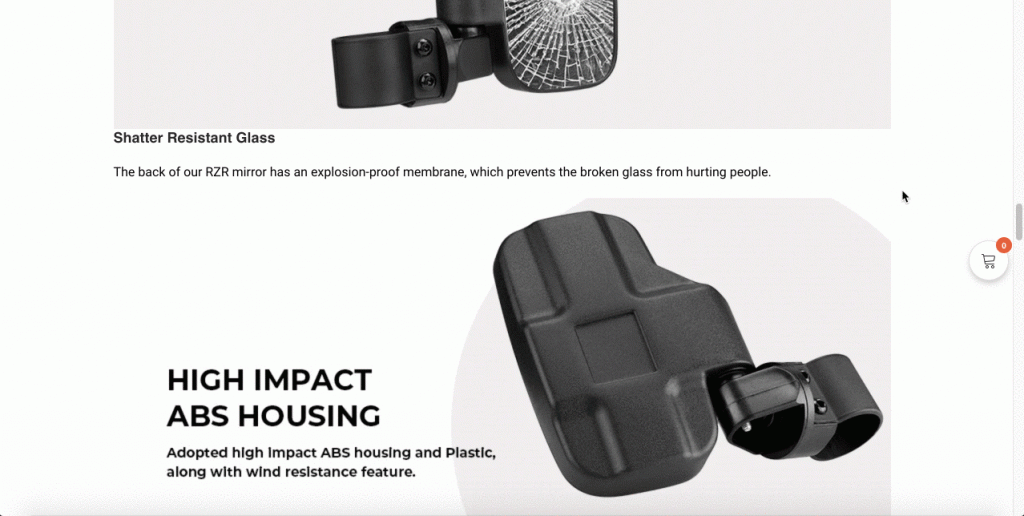 3. Artiplanto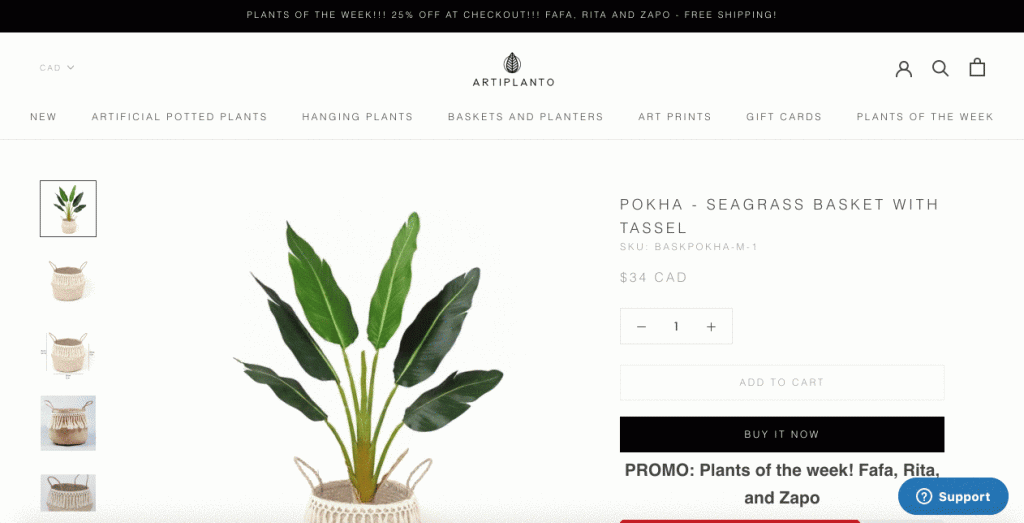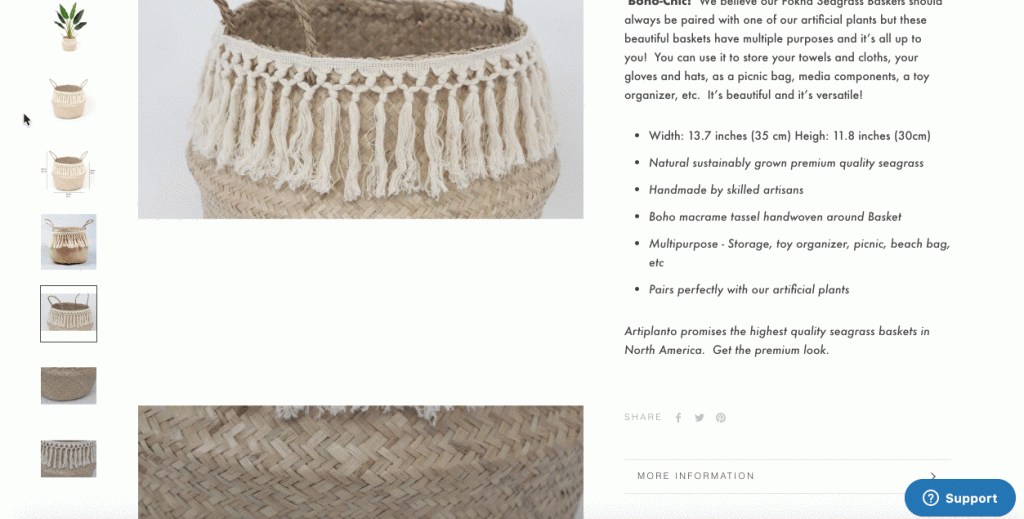 See more of our product page reviews
How incredible that we can easily layout such pages with a few drags and drops!
However, randomness is not gonna help. There are some particular ingredients to successful PageFly product pages.
Timeless tricks: FOMO effects
FOMO (fear of missing out) effects in e-commerce refer to any activity that appeals to consumers' desire to latch on to every buying opportunity before it slips through their fingers.
Learn more about FOMO Marketing and how it helps create profitable campaigns here
FOMO Marketing: Leveraging fear to create profitable campaigns
Countdown timer and sales items are mainstream FOMO features that always work. The Countdown Timer element allows you to add a real-time countdown to your page to increase conversion rates.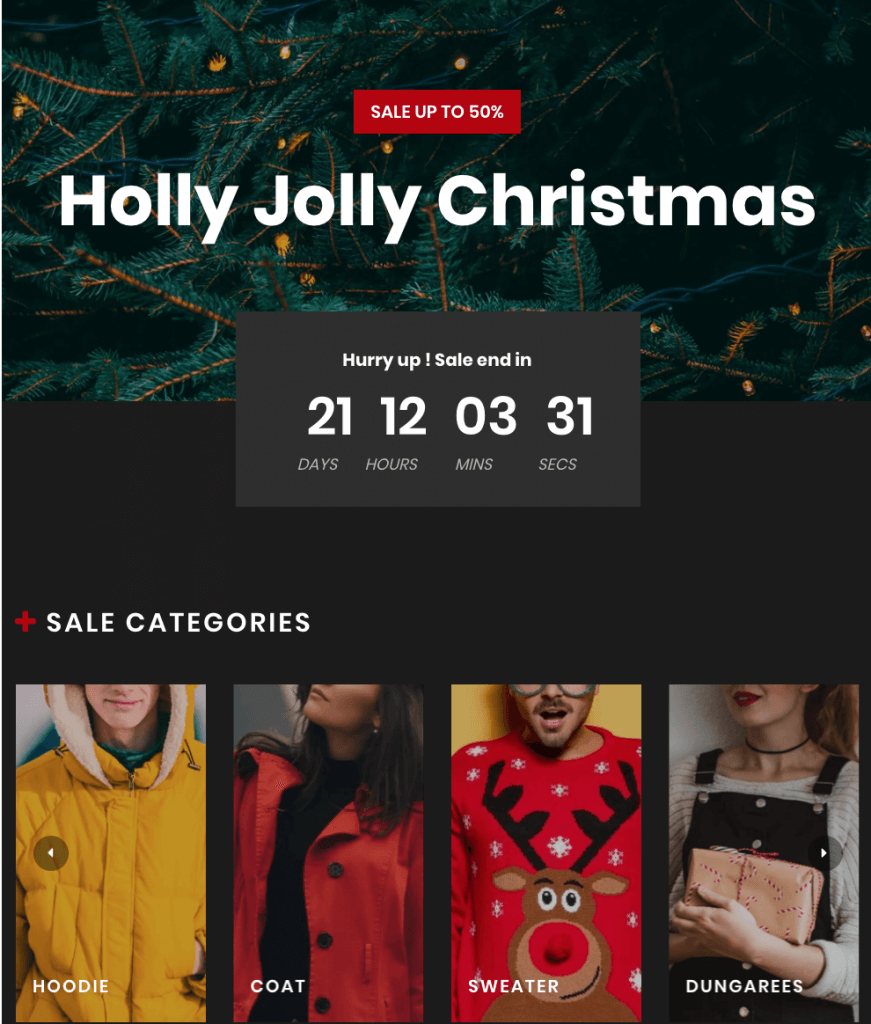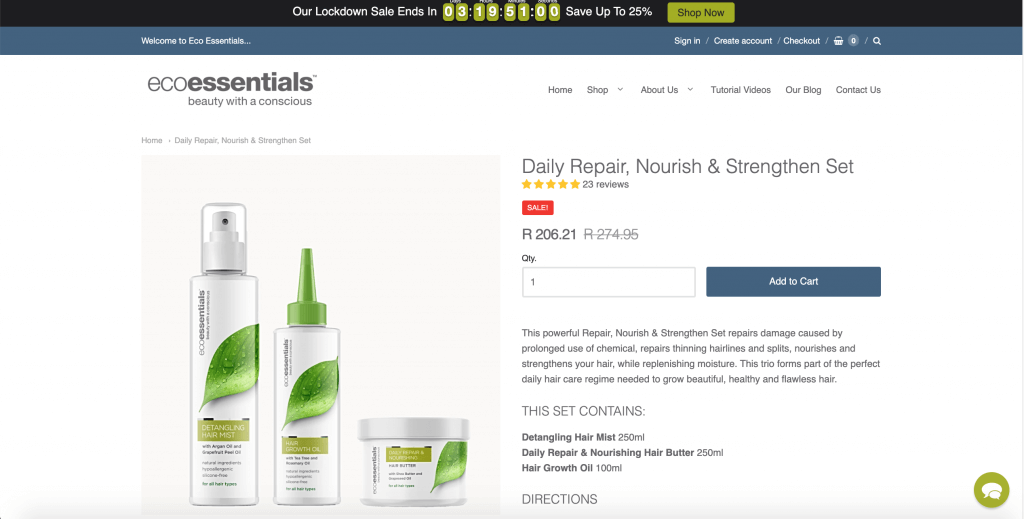 Visually attractive information
"Customers come to a product page to view the product image, price, and make a buying decision." No, scratch that.
Customers come to a product page to LEARN about the product. In other words, they subconsciously want to be fed more information.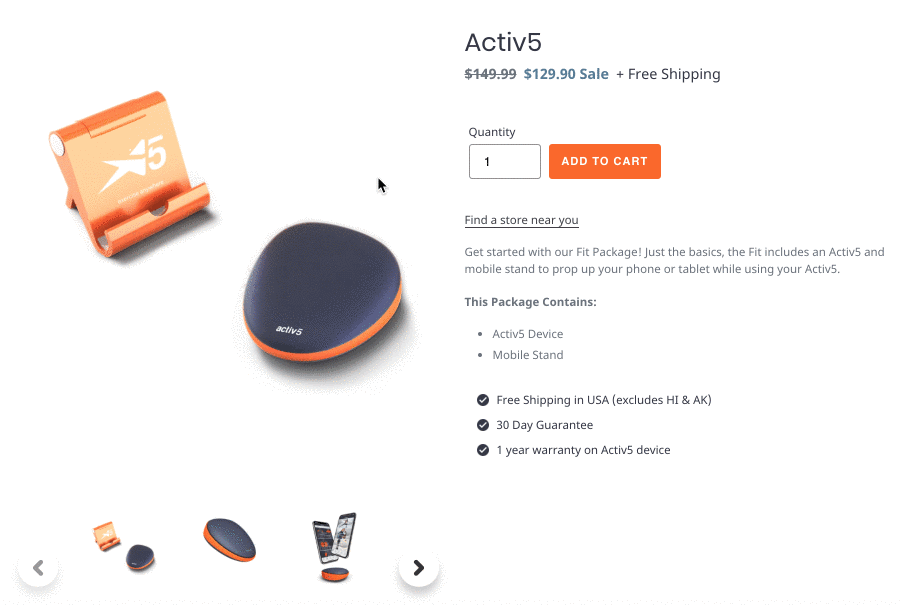 Attaching videos on a product page never goes out of style. A product video is an explanation video that effectively demonstrates the benefits of a product.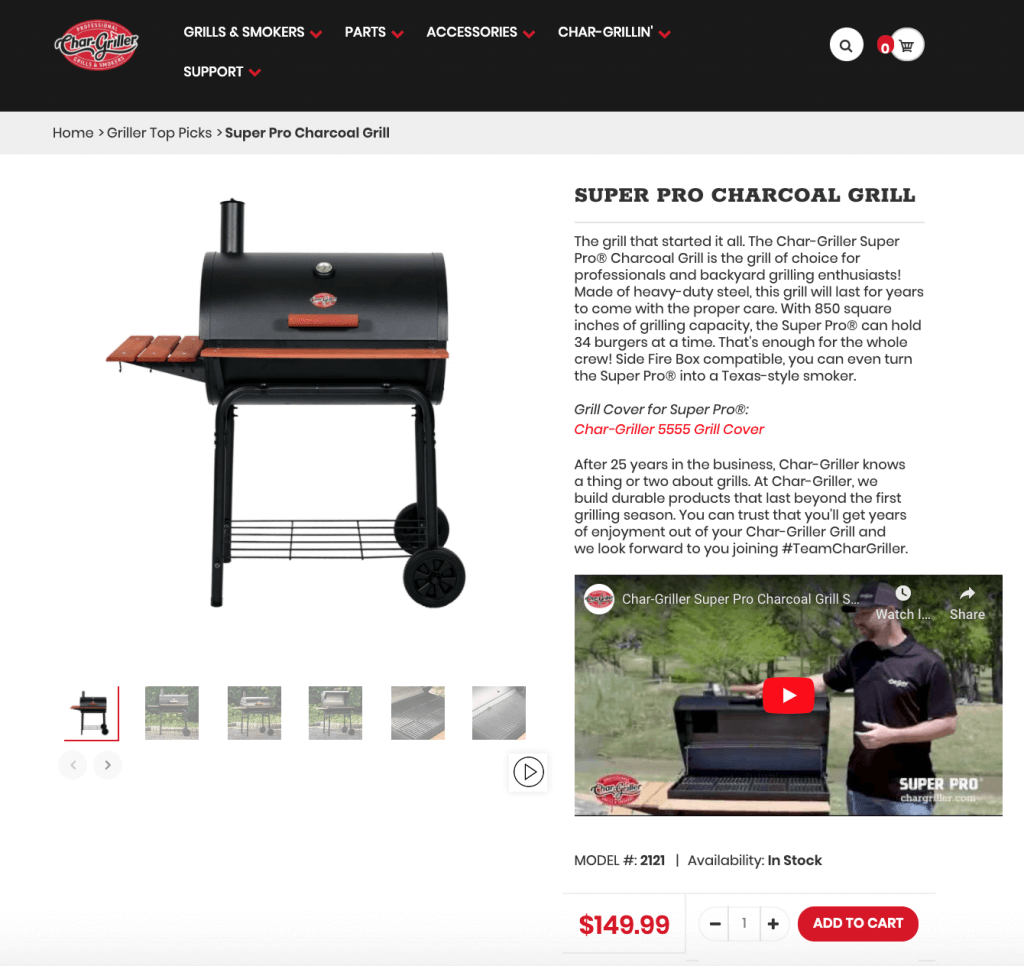 A well-structured organization of information would help customers easily catch the gist of the products. This can be creatively achieved by using the powerful combination of slideshows and accordions.
As a third-party app, page builders are rumored to impede the performance of your pages due to inefficient code, bulky files, too many redirects or errors in server location and performance. The best Shopify page builder PageFly provides the Lazyload option, which helps you to optimize the page loading speed. By using Lazyload for your page, you can see a 10-30% reduction in the page loading time, no matter how animated your product pages can be.
When you want to build a high converting page, you must know that the page's performance itself (loading time, response time, etc.) is crucial. Take your time on it!
See-more triggers
Let's talk possibilities here:
Best scenario: Your customers like the product and they proceed to explore more by scrolling down the page. That's great. But would you limit your sales there?
Worst scenario: Your customers don't really like the product. It takes them a few scrolls to feel the urge to go back or head to another store. What should be there to make them stick a bit longer?
Pro tip: Cross-sell other products related to the primary product.
These bunches can take various tags – 'related products', 'trending products' or 'recently viewed'.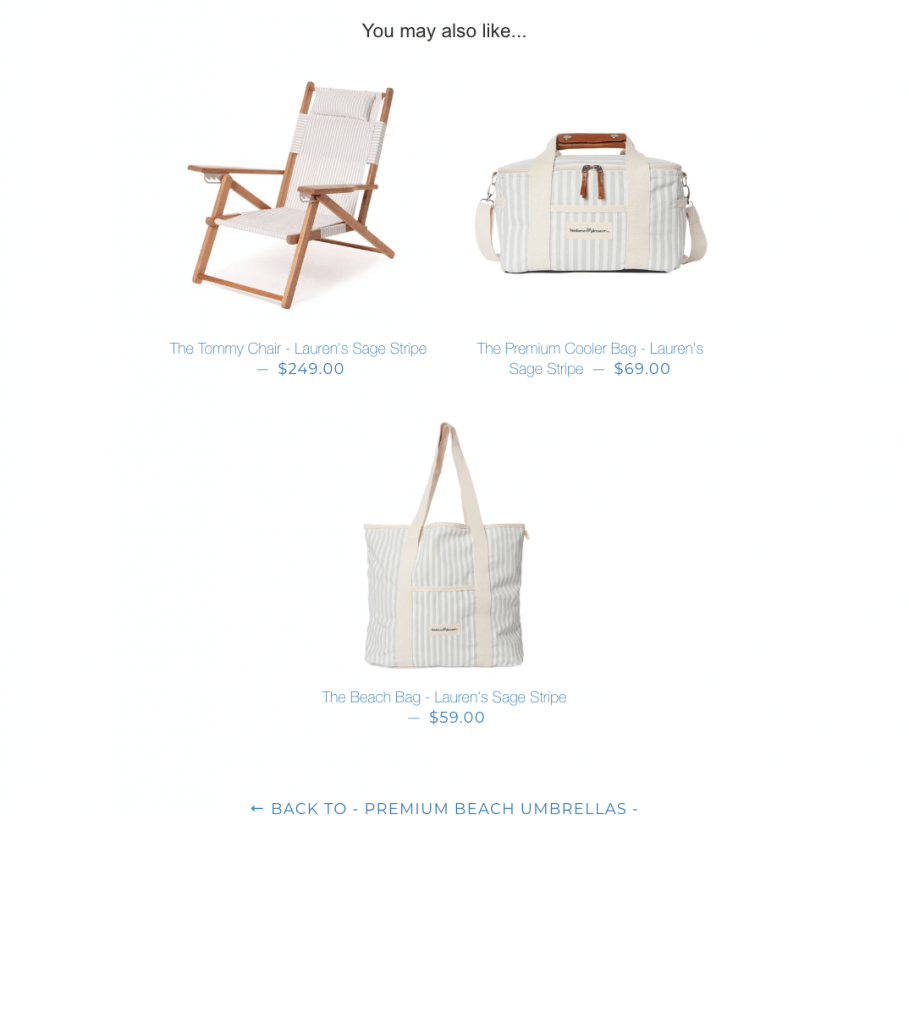 After having their shopping needs well met, customers are tempted to explore more without (really) knowing it. What better than a blog on beach suggestions for a lady who just bought her stunning summer bikini?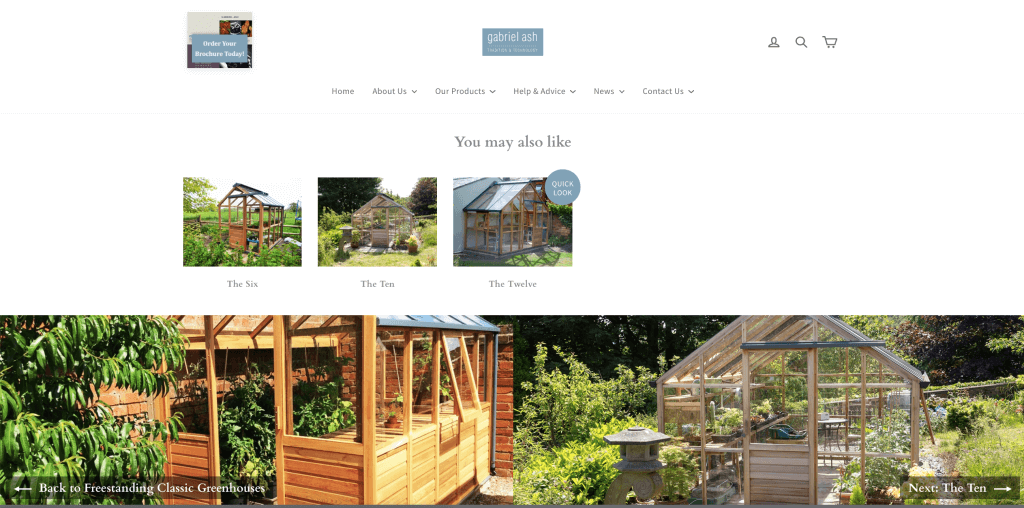 Credibility – Reviews are key to build a high converting product page
In a world where online stores are a 'business norm', customers rely on many factors to evaluate the credibility of a brand – the most important of which might probably be social proofs.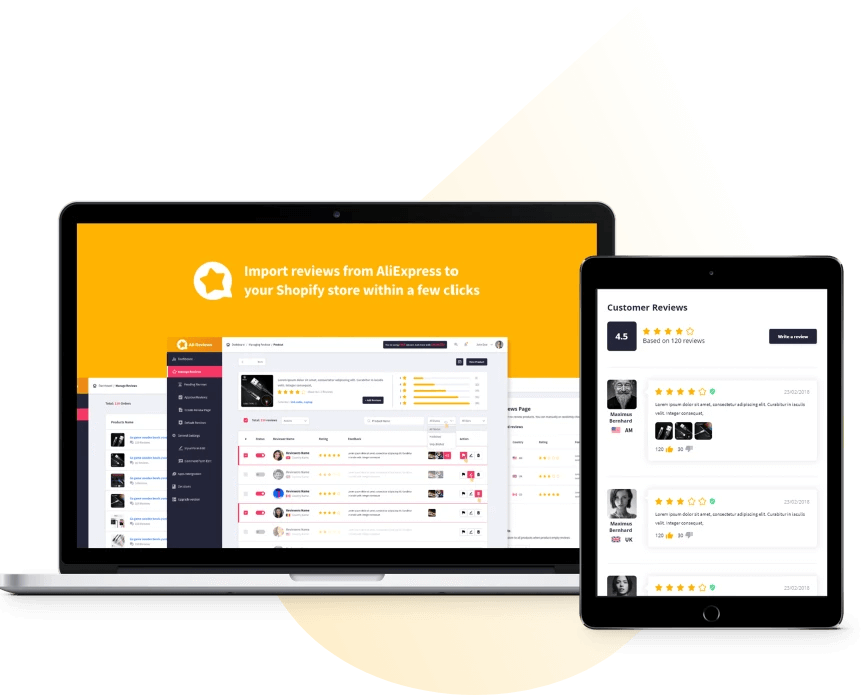 As a built-in PageFly element, Ali Reviews is an outstanding app that helps you easily collect and import reviews from many sources. With this free pass to the 'Ali' ecosystem, merchants can:
Import & auto-update reviews from AliExpress
Bulk import reviews from Oberlo and Ali Orders
Request reviews by auto-emails
Freely customize product reviews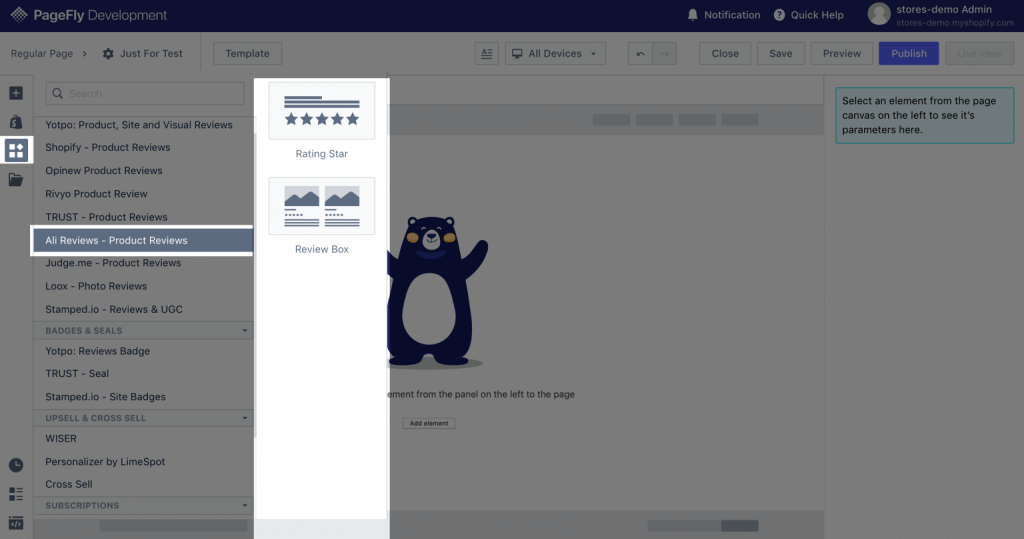 Let's get started
Step 1: Sign up your store on Shopify
Step 2: Install Ali Reviews and PageFly.
Step 3: Read and follow the following instructions on how to integrate PageFly and Ali Reviews.
Step 4: Follow the tutorial to build a high converting product page.
Launch your Shopify store now! https://www.shopify.com/