Best Valentine's Day Marketing Campaign & Ideas
eCommerce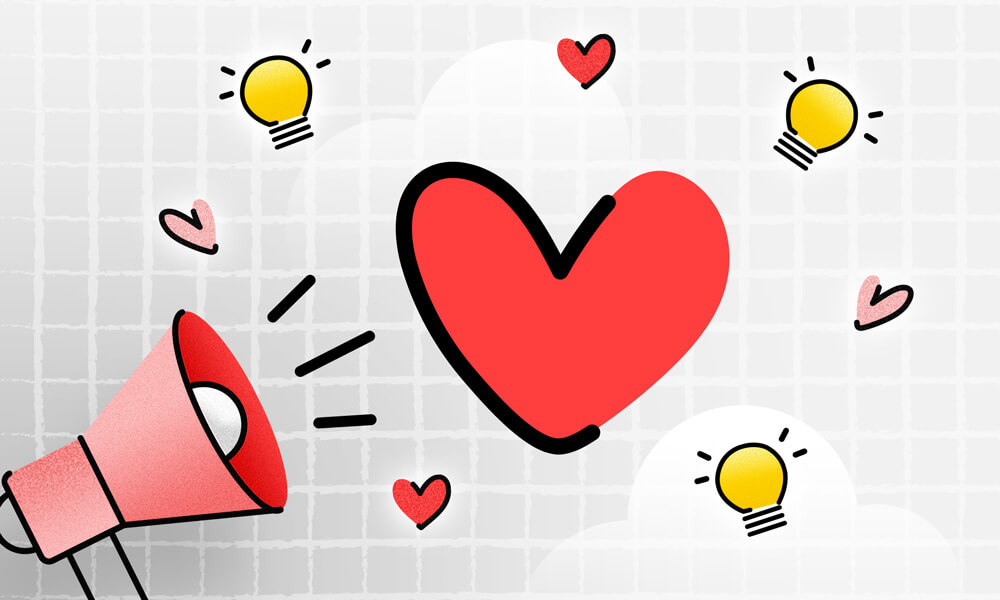 Valentine's day is all about celebrating and giving love in many different forms, including gifts. There is a tradition of sending flowers, chocolates, cards and various different gifts on valentine's day. Singaporeans, Chinese and South Koreans are known to be the East Asians who spend their most money on Valentine's gifts. As for the United States, Valentine's day contributes majorly in the economic activity of the country. Many brands specifically come up with Valentines Marketing Ideas to make the most of their businesses in the season.
In 2017, the total expenditures on the day of Valentine's day reached $18.2 Billion which makes it over $136 per person which is much higher than the expenditure in 2010 which was only $28 per person. For almost all brands, Valentine's day is one of the most important days for their sales as the sales are most likely to be the highest or the second highest revenue of the year. In order to increase their sales more on days like Valentine's day, brands come up with different types of offers and discounts in order to attract their customers.
According to a report created by Bing, online shoppers start the search for Valentine's day at the end of January. The searches increase vastly in the first two weeks of February. Each marketing team from different companies is always looking for unique and innovative techniques to promote their brand and products for their products to stand out, this term is also known as the Unique Selling Point or the USP.
Start your Shopify 14-day trial with FireApps
Did you know Shopify is now accounting for 20% of the e-commerce business.
Over 2200 merchants open their Shopify store everyday and 50% of them have a repeat purchase. Join them today!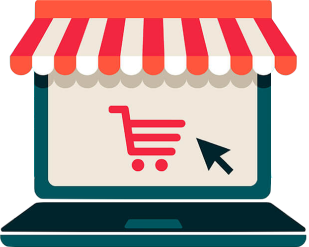 Best Valentine's Day Marketing Campaigns by Brands:
Here are some of our favourite valentines day campaigns by some brands.
1. niLuu – Focus on self love
niLuu is a PETA approved vegan silk and cruelty free loungewear brand that offers premium quality vegan silk kimonos, sleep masks, face masks, and pillowcases. niLuu has the theme which represents self love and encourages their users to fall in love with themselves by creating a video on Valentine's Day 2021 which includes a woman going on a date with herself. The video also shows that the woman is wearing loungewear from niLuu! niLuu's main mission is to make the world a more sustainable planet and to make Earth an animal cruelty free place by 2030. This valentines day campaign was considered one of the most successful ones last year.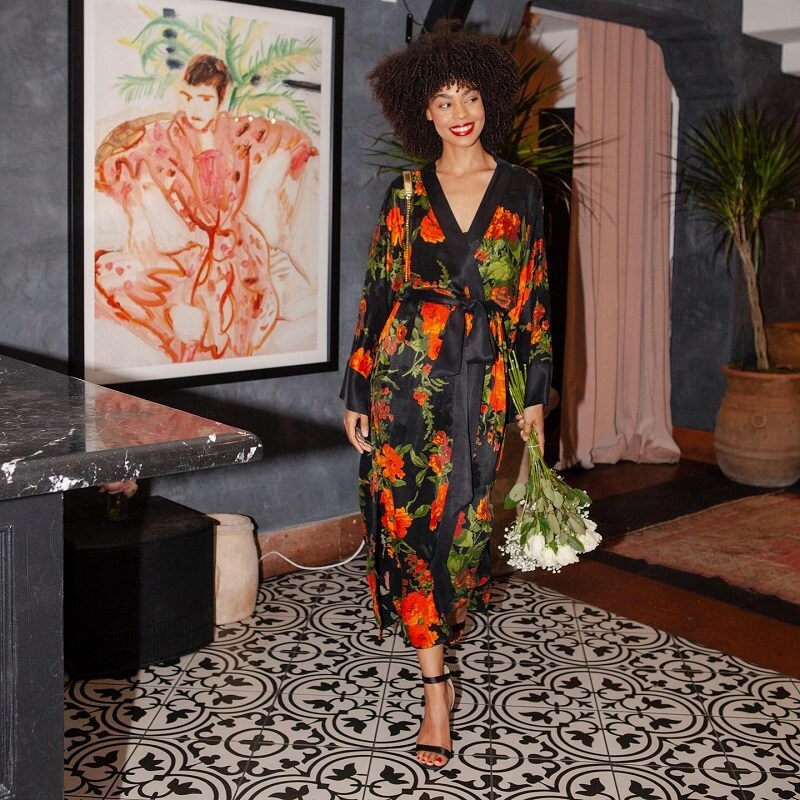 2. Etsy – Love and support for small businesses
Etsy is an American online selling site. You will only find vintage, crafts supplies or handmade products, sold by different sellers on Etsy. The products on this website are of many types, from jewelry, bags, clothing, home decor to furniture, toys, art, along with craft supplies and tools.
In 2015, Etsy created a Valentine's Day campaign called Etsy Match where they allowed the sellers to promote their products on different social media platforms such as Facebook, Twitter and Instagram. The users were able to customize their promotional images and post them on different platforms.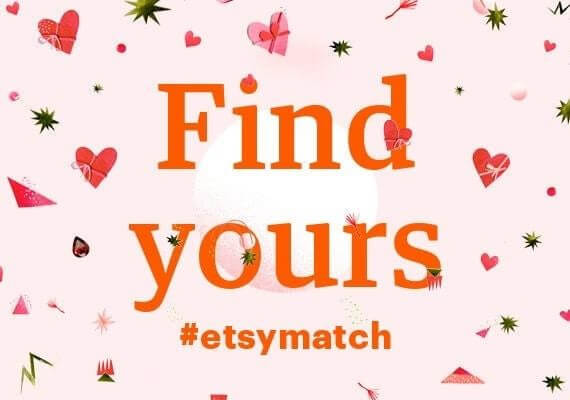 3. Ford's Speed Dating Prank
Ford is an American automobile company that sells automobiles and commercial vehicles under the Ford brand, and luxury cars under its Lincoln luxury brand. Ford is famous for always doing something new and unique on Valentine's day each year, for example Ford Turkey once launched their Fiesta Black and Red cars on Valentine's day. But the one that always stands out is the "Speed Dating" prank of 2015.
Ford set multiple guys at different times on a blind date with the same woman at a coffee shop and at the end, their date would offer the men a drive to their house in her car, the date then pretended to get confused about knowing how to drive which would result in the men to instruct her how to drive, little did they know that their date was actually a stunt driver, rally racer, drifter, and an instructor at Willow Springs Raceway. Their whole car ride experience(s) were being secretly recorded and they had hilarious reactions!
4. Ryanair
Ryanair is a famous Irish airline company which offers very low air fares and has multiple sister airlines like Ryanair UK, Buzz, Lauda, and Malta Air. Every year, Ryanair tweets and trends a hashtag related to Valentine's day and gifts the person with the best tweet regarding their hashtag a promotional win or trip. Some of their famous hashtags include #RyanairLoveStories and #loveRyanair. In their campaign of #loveRyanair, the airline company, asked twitter users to post a picture of the people they love and the place they want to visit together with this hashtag. In return, the best entry won tickets to their dream destination.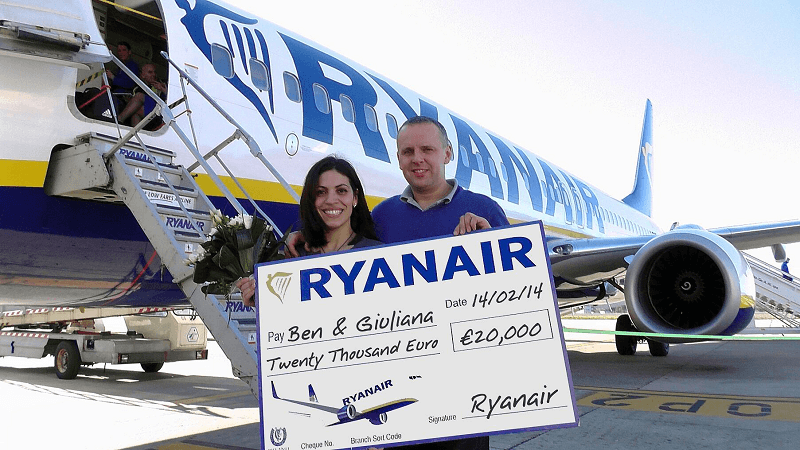 Top Valentine's Day Marketing Ideas for 2022:
Valentine's Day is only a few months away, which means that the brands which are looking to increase their sales at the time of Valentine's Day need to come up with new ideas to promote their products and to make them stand out. Here are a few marketing ideas for brands to use for the upcoming year's Valentine's day:
1. Couples-themed posts and promotion.
Valentine's day is one of the most romantic days which mostly couples or people in love celebrate more enthusiastically. Though other people also celebrate different forms of love on Valentine's day, romantic love is always the most celebrated love on Valentine's day, which means that brands need to target couples the most to promote their brand on Valentine's day. Some of the best ways you can follow this theme is by adding some romantic or a love related touch on your social media posts when Valentine's Day is near. You could even ask some Valentine related questions on your platform like asking your followers to share their love stories.
2. Accommodate last-minute shoppers.
Many people with a busy schedule always shop for gifts at the very last minute, so you can also offer your services along with the products, for example flower setting, or customized gift baskets. If you do not have enough resources to offer some services by yourself, you can also Upartner up with some other service business and both of you can work together. You can market things like these even on the day of Valentine's!
3. Email Marketing with Valentine's Card & Promotions.
When Valentine's Day is approaching, you can create promotional emails which can include discount cards, special discounts for your members or free gifts for the winner(s) of a campaign. You can also send e vouchers to your regular customers through email.
According to some reports, the expected spending of Valentine's day 2021 were a total of $21.8 billion and this total is expected to increase in 2022 as lockdown has been lifted in many countries and most of the adults and children are vaccinated against the covid which has made it safer to go out and hang with larger groups. This upcoming year, the sales of brands are more likely to increase and they can increase them more by introducing different techniques to promote their brand and by introducing innovative valentines marketing ideas.
Let's find out more about the world of e-commerce: https://fireapps.io/