BigCommerce vs Shopify – Which is Best
eCommerce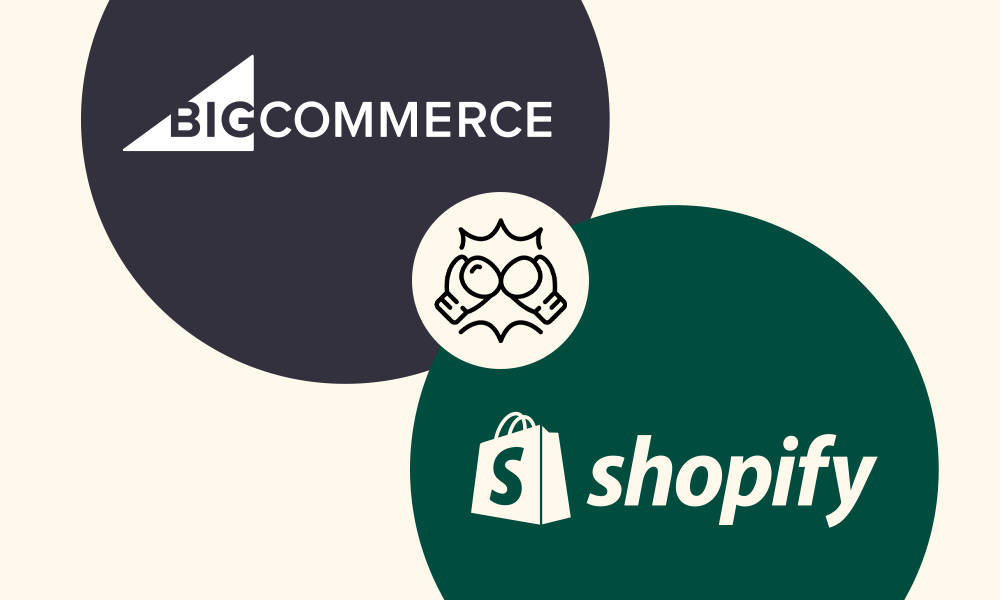 Establishing businesses online has become more common as the time is passing by especially after the Covid-19 hit most parts of the world which caused a huge hindrance over the business activities especially the stores or businesses that ran physically or the ones who had no access to the world through the internet. Ecommerce entrepreneurs are always looking for the best sites to sell their products online and to make that decision, they have to identify those sites which are the best to promote and advertise your brand and products over. Many people find it hard to choose between BigCommerce vs Shopify. Both of these websites make it easy for startups and/or small businesses to create their own online shops.
Shopify is a cloud- based multinational online selling site which gives users the ability to easily create and manage their websites. You can make and receive payments through Shopify, advertise your brand through it and you can simply just establish a whole store through Shopify. Shopify currently has over 600,000 users running their websites.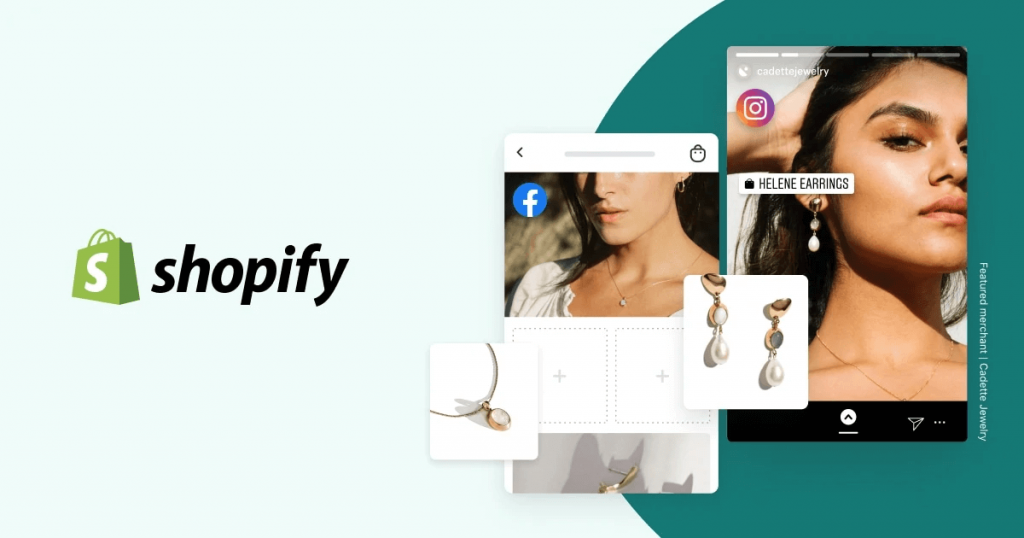 Founded in 2009, BigCommerce is an online selling site which includes online store creation, search engine optimization, hosting, and marketing and security from small to Enterprise sized businesses. BigCommerce operates as a SaaS and their main focus is to help merchants grow their businesses.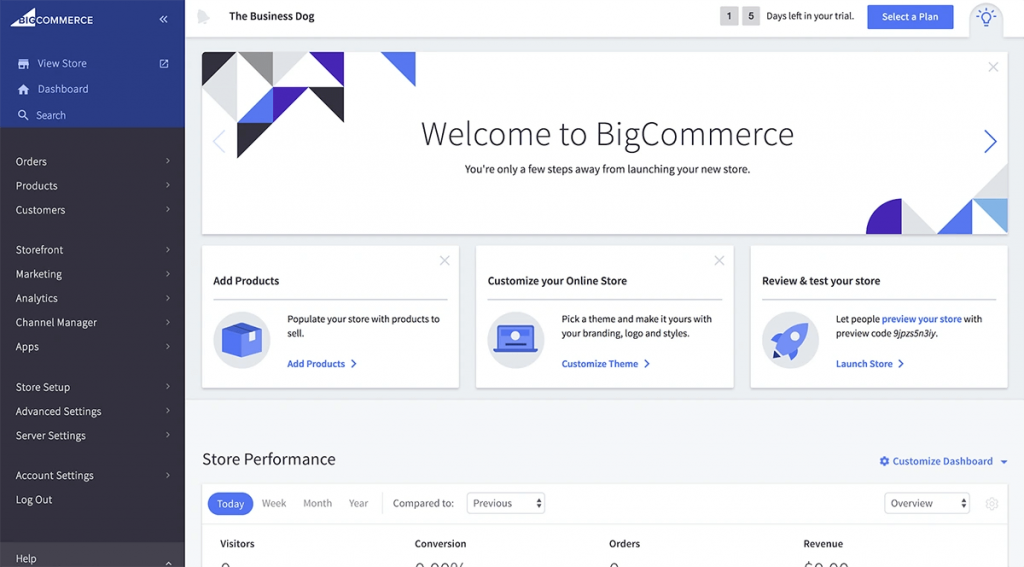 Shopify vs. BigCommerce: Detailed Comparison:
1. Pricing:
Shopify offers a 14-day trial period, and they have a payment plan according to the size and stage of your business. The Basic Shopify payment plan is for $29 per month which is suitable for new e-commerce businesses with occasional in-person sales, The Shopify payment plan is for $79 per month which is suitable for growing businesses selling online or in-store and the Advanced Shopify payment plan is at $299 per month which is best for for scaling businesses that require advanced reporting. There's also Shopify Lite for $9 per month for merchants wanting to add features to their already existing shops. Shopify Plus is for very big companies who create their websites that start at $200 per month.
BigCommerce offers a 15-day trial period and they also have different payment plans that the users can choose from. The Standard payment plan can be availed at $29.95 per month which allows the users to set up their own online stores without any transaction fees, 24/7 support, etc. The Plus plan's fees are $79.95 per month. The Plus Plan includes everything in the Standard plan, but offers additional features. You can get Pro BigCommerce for $299.95 per month which comes with more additional features. There's also an Enterprise plan at BigCommerce, and the fees vary according to the customization.
2. Customization & Templates:
Shopify offers an app called Photo Resize by Pix which replaces all of your product photos with correctly sized ones and offers the first 50 images for free. You can choose a square, landscape, portrait and background color according to your theme. Some other free apps shopify offers for customization and to optimize your product images are PixPix, Super Watermarks and SEO Image Optimizer & Resizer by Spurit.
BigCommerce users can customize their templates in different types- Brand, Category, Page and Product. The merchants can get their templates customized through developers, those developers upload the theme on BigCommerce which is then used by the merchants.
3. Payment Options:
At Shopify, you can decide your payment options in the Payment providers section. You can enable credit card payments, PayPal, Facebook Pay, Amazon Pay, Apple Pay and cryptocurrency at Shopify.
BigCommerce accepts online payments, offline payments and other payment gateways. These include Apple Pay, Amazon Pay, Venmo, Bank Deposit, Cash on Delivery, Check, Money Order, and Pay in Store.
4. Analytics:
There are different analysis features you can avail from Shopify- all of the features can be availed by Shopify Plus users. All users can access the Overview dashboard and key financial reports. Users who have an online store, can access Live View. Merchants using Basic Shopify plan or higher can access more reports.
BigCommerce offers a built in analysis which contains 11 reports according to the user's store which can include from merchandising to shopper behavior. BigCommerce's Premium offer also includes analytics which analyzes all the store data of the users and makes suggestions for improving their businesses.
5. Data and Inventory Management:
At Shopify, you can set up inventory tracking, view your inventory, and adjust your inventory counts in the Inventory section of Shopify. You can also track the previous history of your inventory with Shopify.
BigCommerce offers automatic inventory updates, multi-location inventory management, nightly bulk synchronization, bundle products, warehouse management software, hassle-free returns, data-driven inventory planning, and inventory reports.
6. Marketing Tools:
You can use Search Engine Optimization (SEO) in Shopify to improve your online shop's search engine ranking, this ensures a good and satisfied customer experience which can positively impact your sales. By using Search Engine Optimization, the customers will be able to find your store and your products more easily. You can create online campaigns with Shopify's help to reach your target audience. You can avail additional features and advancements by paying a few other charges.
You can add social media icons on your online store at BigCommerce. BigCommerce also has a built-in tool called Abandoned Cart which sends an email invitation to customers who have added an item to their cart but left before completing checkout.
7. Ease of use:
According to its users, Shopify is very easy to use as the first few steps are very simple and quick which means that you can begin with an ease. Shopify also has an impressive set of features available for users to avail. Their customer support department will help you at times you are stuck at something you are confused about and their team will help you clear all those queries.
BigCommerce has recently made some improvements for its users to have an easier experience, with an easy-to-use interface and advanced built-in features. It is the all-in-one platform where online sellers can expand or establish their business.
8. Customer Support:
Shopify is popular for having very quick customer support and they have different departments for different types of queries to avoid any misunderstandings. They have step by step guides for setting up a business, they have a Shopify Admin where you can learn about their app and other features. You can also learn about their themes and APIs.
BigCommerce offers 24/7 support, and have very useful and informative guides on their websites, making it easier for the users to operate their stores.
Shopify & BigCommerce – Pros & Cons:
1. Shopify-Pros:
Mobile friendly and attractive templates offered.
Multi- Currency payment is available (through a third party app)
Easy to use
Start your Shopify 14-day trial with FireApps
Did you know Shopify is now accounting for 20% of the e-commerce business.
Over 2200 merchants open their Shopify store everyday and 50% of them have a repeat purchase. Join them today!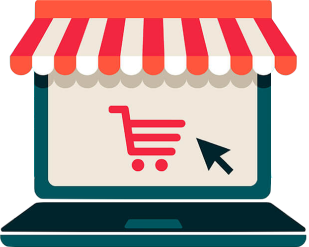 2. Shopify-Cons:
The Multi-Currency option is only available if you are a Shopify Payments user.
Third party payment requires transaction fees
3. BigCommerce-Pros:
Fast customer service
User-friendly templates
Great value
4. BigCommerce-Cons:
Finding developers for BigCommerce is hard
Free templates are in limited options
BigCommerce is very famous for its built-in sales tool, some even say that their tools are the best amongst BigCommerce's competitors. It has advanced SEO and multi-channel integration. And Shopify has impressive features and varieties with the best designed templates. You can avail both these platforms' free trials in order to choose the better match for your preferences.
Let's find out more about the world of e-commerce: https://fireapps.io/