How to create the Shopify translate checkout page for stores?
Shopify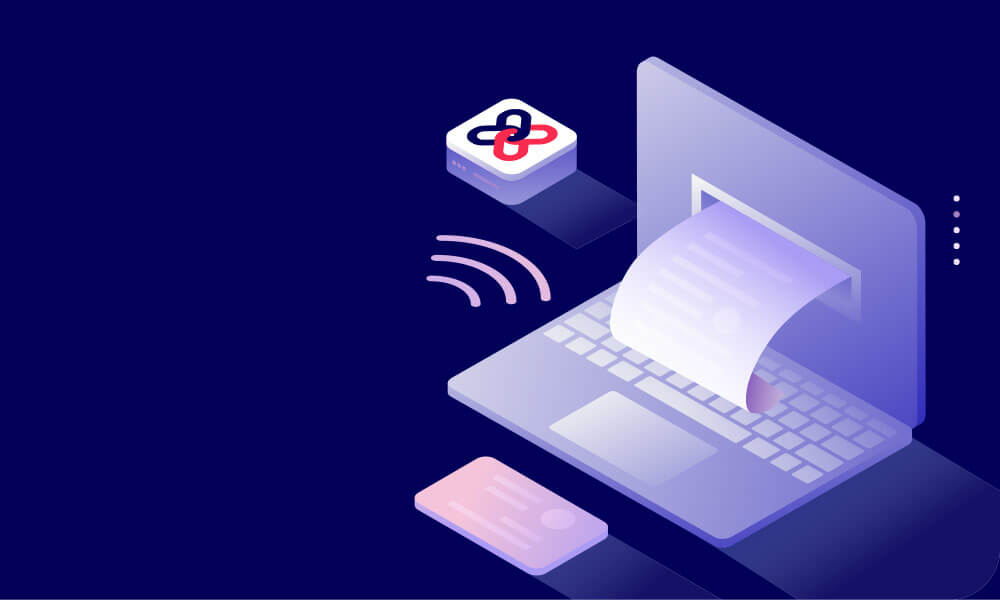 If you sell an online store, checkout is an important part of the purchasing process and it should be maximum clear for consumers. Shopify translate checkout page is one of the frequent problems for users. So in this article, Transcy from FireApps will provide information and guide steps on how to automatically translate the Shopify checkout page.
How important is it to create the Shopify translate checkout page?
Abandoned carts are most likely a problem for all online stores. Customers may forget to place an order or come to their senses about procurement. It's a terrible situation for the website's owner. The real tragedy occurs when a customer wishes to make a purchase but becomes unable to do so because the checkout page is puzzling to them.
It can happen when you sell abroad and the language barrier prevents sales. As a result, if your customers do not understand languages, they will drop down in an abandoned cart and you lose a potential customer.
4 top tools you need to know to translate the checkout page
1. Transcy
Transcy is an ideal localization solution for all size businesses. The check-out page must be translated so that it can perform the task for you.
2. Translate Lab – AI Translate 
Translation Lab is built into Shopify and works in tandem with Shopify's new multi-language feature.
You can use Translation Lab to translate the check-out page, because it works on top of the Shopify store languages, you can now do so.
3. G | translate Shop Translator
G | translate plugin makes use of Google Translate's automatic translation service to translate your shop and make it multilingual in minutes.
G | translate has check-out page translation in addition to the basic features; your store can consult this app.
4. Translate your store – Weglot
Weglot enables you to easily manage all of your translations and make your website multilingual in minutes.
Weglot translates all of your store's content, including email notifications, dynamic content (pop-ups, reviews, third-party apps), even check-out pages, and so on.  It is ideal for large businesses.
Here are a few steps to translating this page using Transcy:
After installing Transcy, you only need to accomplish a few simple steps.
The first step is to choose the language(s) into which you want to translate your website: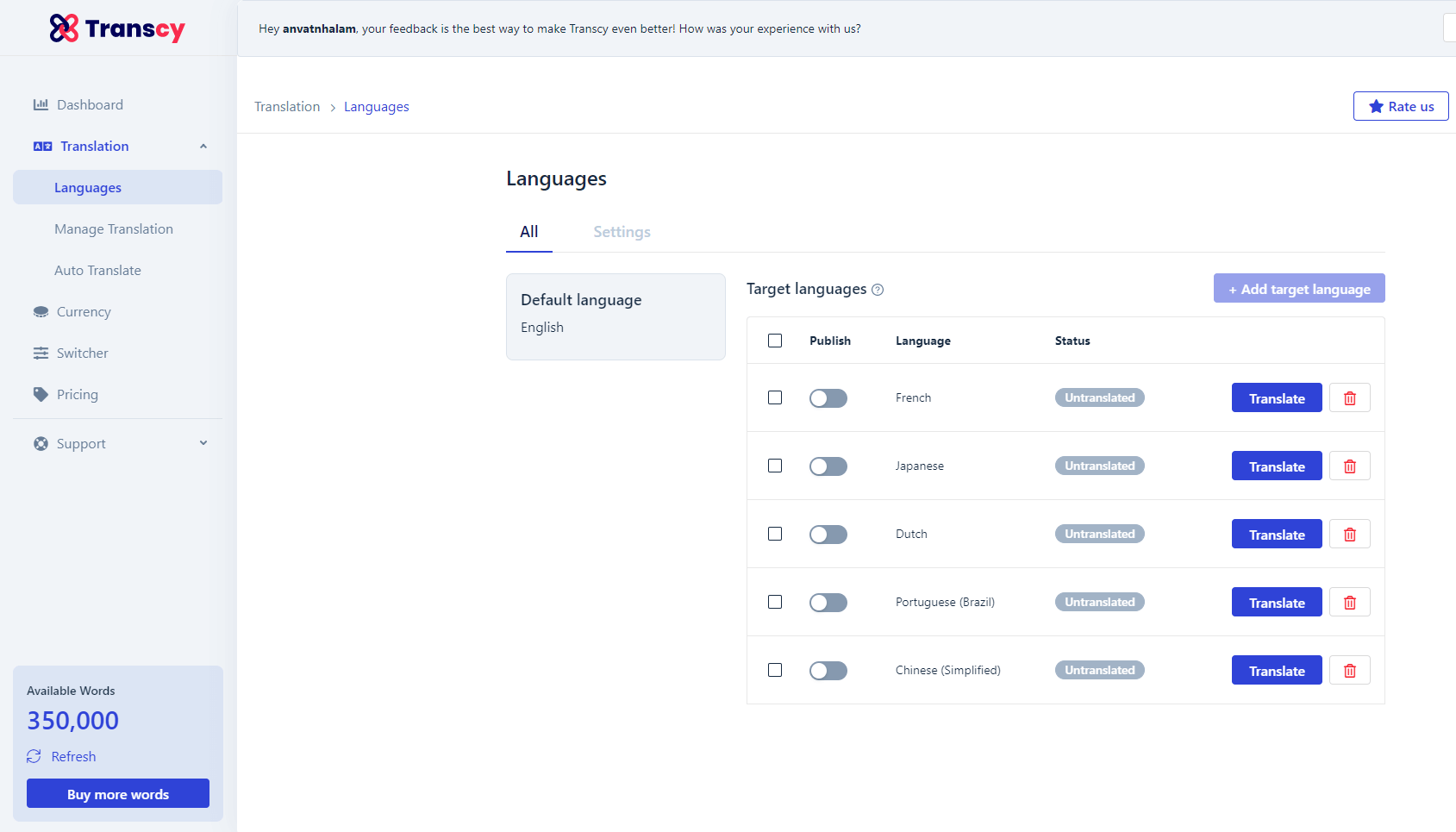 The second, you select the "Manage Translation" bar, followed by the "Checkout Page"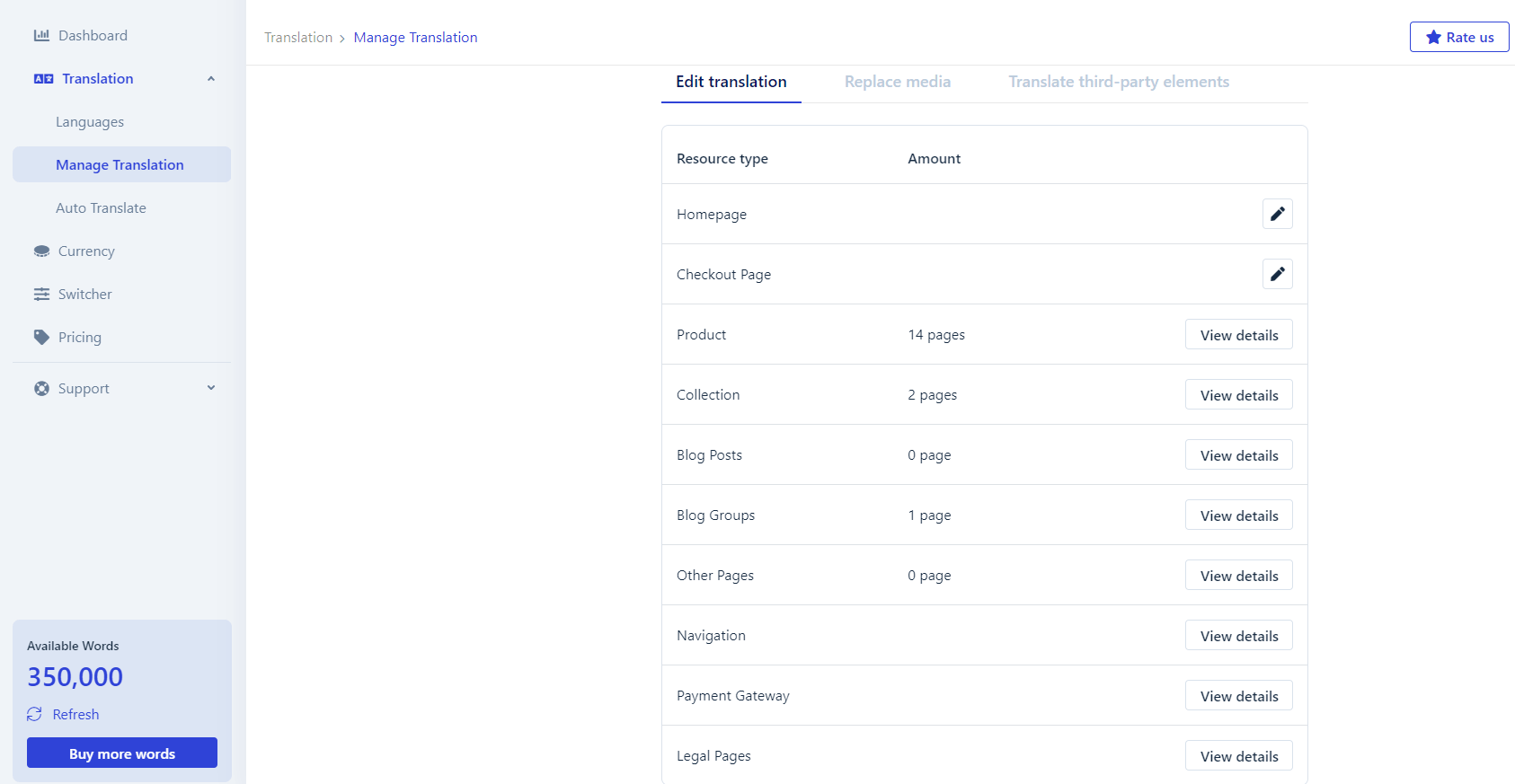 As previously stated, the checkout page contains a variety of content. You can choose which types to translate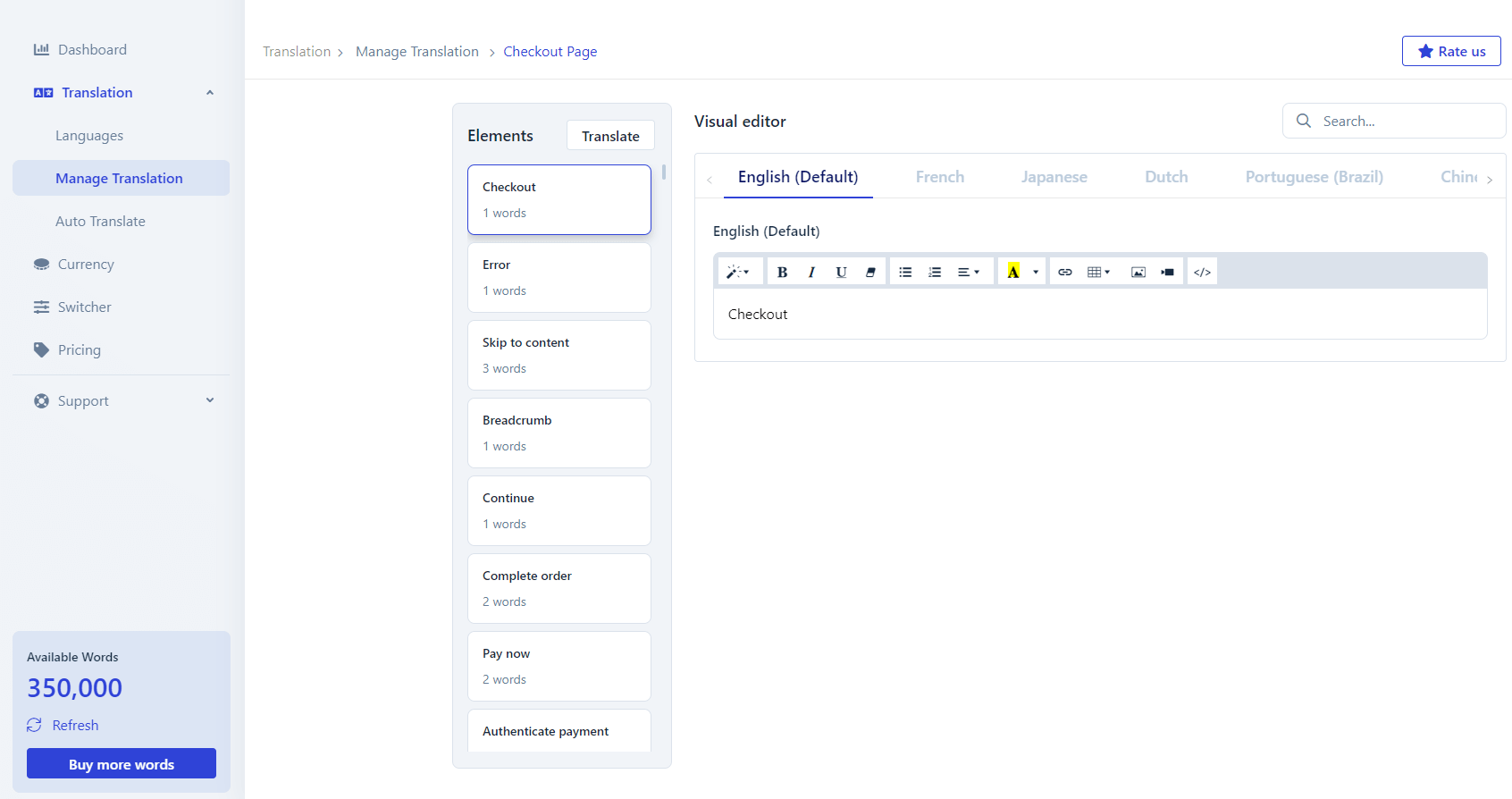 All you have to do now is wait for the app to finish its work. This simple method will enable multilingual checkout on your Shopify store. Moreover, you can easily edit content manually for better translation quality.
When a customer visits your Shopify site, switches the language, and clicks Buy, they will be directed to the multilingual checkout. All product information, payments, and delivery details will be provided in their native languages. Will it increase your website's sales rate? Without a doubt!
Conclusion
We hope we were able to answer the question: "How to translate the checkout page on Shopify store?". You can now see that there is a simple way to obtain a translation of the entire store.
Your customers will be able to easily navigate your website thanks to Transcy, and nothing will prevent them from making a purchase. All language barriers will be removed by the app. As a result, you can increase your income by tapping into foreign markets and attracting new customers from all over the world.
Transcy - The ideal localization solution for all size businesses
Transcy is the most efficient way to assist you in multilingually translating your whole Shopify store content and converting your local currencies in order to provide localized experiences, increase sales, and scale globally.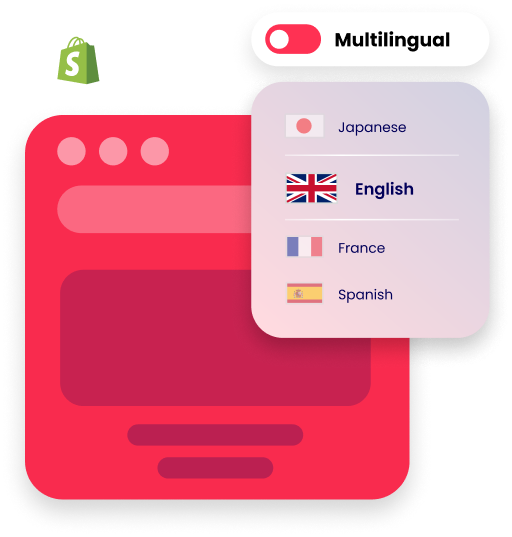 Launch your Shopify store now! https://www.shopify.com/