Our First FireApps' Webinar Guest Speakers
Product Update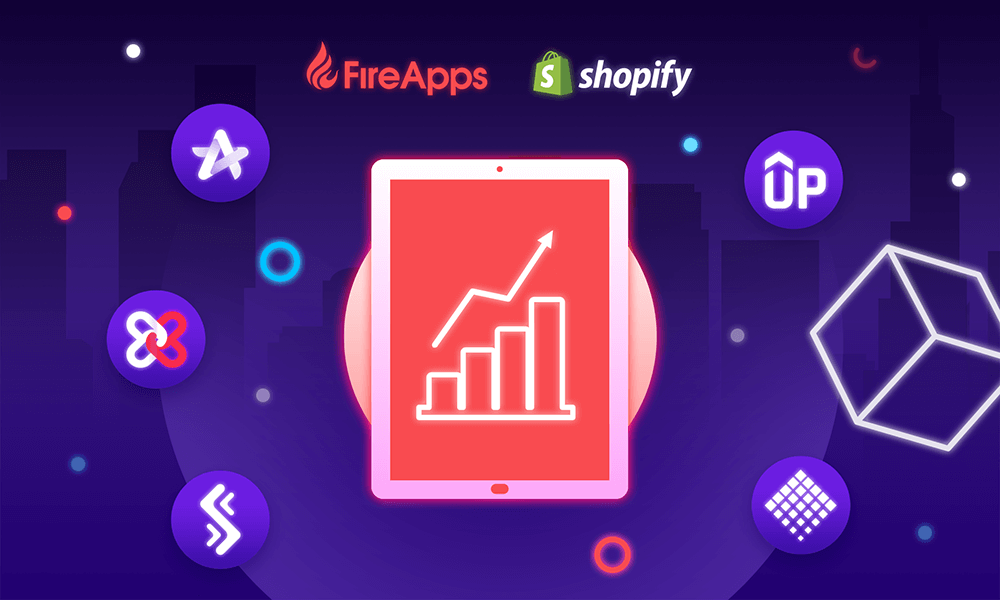 When COVID-19 hits, Shopify is the place to bring new opportunities for merchants. As you are aware, in 2020, Shopify merchants generated more than $307 billion in global economic impact and counting. These numbers are not just about the economy; they are about people and entrepreneurs.
Despite the many potentials for growth, running your first Shopify store is never simple. On Monday, September 20, FireApps will organize a live, interactive video webinar on building and growing your first Shopify store with the five most underrated tactics that have proven to be crucial.
Let's take a look at our guest speakers who will be participating in this webinar:
1. Ha Anh Luu – Conversion Rate Optimization Lead from PageFly
As a Website Manager and Conversion Rate Optimization Lead at PageFly, Ha Anh Luu has a wealth of expertise and experience. In 2021, Ms. Ha Anh's guidance increases conversion rate and Shopify app install rate by 167% and 19.47%, respectively. Her presentation focuses on how to create and design a professional online store that converts.
Start your Shopify 14-day trial with FireApps
Did you know Shopify is now accounting for 20% of the e-commerce business.
Over 2200 merchants open their Shopify store everyday and 50% of them have a repeat purchase. Join them today!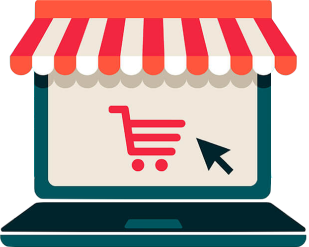 PageFly is a terrific drag and drop designer used by 100,000+ users with an impressive average rating of 4.9 stars. It provides powerful tools, including optimize product pages with images, videos, gifs, QR codes, customize all pages, create quality content, track page performance with built-in analytics, page loading speed, and more.

Over 60 templates cover all niches, such as Art & Photography, Black Friday, Christmas, etc. With these web designs, you can get started right away and have a page up in a flash. The app also offers 24/7 support and integrates with Google Analytics, Facebook Ads, and other useful apps.
2. Michelle Nguyen – Marketing Team Leader from UpPromote
Michelle Nguyen leads UpPromote's Marketing team. Michelle Nguyen has a keen eye for detail and an in-depth knowledge of tactics for efficiency in global marketing. In this webinar, she will reveal the secret to build and succeed in your affiliate network.
A wise approach to maximizing your profits and generating more conversions is to create affiliate programs. If you are ready to apply this tactic to your store, UpPromote can help you effortlessly build, manage and succeed in affiliate programs.

UpPromote allows you to create unlimited offers, leverage ambassador/influencer promotion to reach potential audiences, track every click and order from affiliates, personalize everything to match your brand, and take control of how ambassadors refer to your business. This app has an average rating of 4.9 from 1227 reviews.
3. Tuan Anh Le – FireApps Director
Director of FireApps, Tuan Anh Le, will be a representative of Transcy. In FireApps' business management and strategic decision-making, Tuan Anh Le plays a crucial role in pushing the product to the front line with high quality.
His presentation may make you uneasy, but he'll make you redefine the way you approach the locals. Plus, his expertise will help you win wherever you're targeting.
Transcy is one of the leading AI-powered translation tools. In early 2021, Transcy got featured in Global Staff Picks. If your Shopify store serves global customers, Transcy is the necessary app for you.

It includes great tools to translate all types of content into multiple languages and converts currencies based on visitor location to engage more international shoppers, boost conversion rates, break down the cultural barriers.
More further features include the ability to translate and edit content with an unlimited number of words and pageviews, auto-translate new content in real-time, and sync with the checkout page when using Shopify payments. There's even multilingual SEO.
4. Xuan Ngan Bui Thi – Product Manager from Ali Reviews
Xuan Ngan Bui has worked as a Product Manager in the technology industry for many years. Currently, Xuan Ngan leads the Ali Reviews product development team, an app that helps solve problems related to product reviews and brings many interesting experiences for Shopify merchants. She is one of the representatives of women's empowerment in technology.

True of a rating of 4.9/5 stars on Shopify, Ali Reviews offers helpful and unique features, such as sending automated review requests via email and SMS, rewarding reviewer efforts with discount codes, and more. It also allows you to migrate data from Yotpo, Stamped, Judge.me, or Product reviews with ease. Ali Reviews is a powerful app to build trust and – most importantly – boost conversion.
Since traffic plays a great role in the store's success, Ali Reviews is fully responsive to Shopify themes, including the latest Dawn theme and Online store 2.0.
5. Quang Dung Truong – Product Manager from Swift
Quang Dung Truong is obsessed with building products that support website optimization. He is a Product Manager for Swift apps. We're delighted he's here for our webinar because he will assist you in resolving a challenge that virtually everyone faces: Shopify store's loading speed.
Swift Page Speed Image Optimizer AMP
Swift is a Shopify Page Speed Optimization solution offering an innovative approach based on powerful tools including Google Lighthouse, PageSpeed Insights, GTMetrix, Pingdom to optimize commonly used apps and analytics and speed up store performance.

Swift can make your store faster 600 milliseconds on average from loading time on Homepage speed and others. Thanks to AI technology, Swift provides the level-up prefetch techniques to increase 3x faster speed than other apps using Preload.
Final thoughts
Attend FireApps' webinar on September 20th, live on Remo to discover how to efficiently build and grow your first Shopify successfully. You'll get insights from expert studies and actionable practices that can be put in place.
Let's find out more about the world of e-commerce here Fireapps