Get your business ready to explode 2020 holiday sales with these ultimate toolkits
eCommerce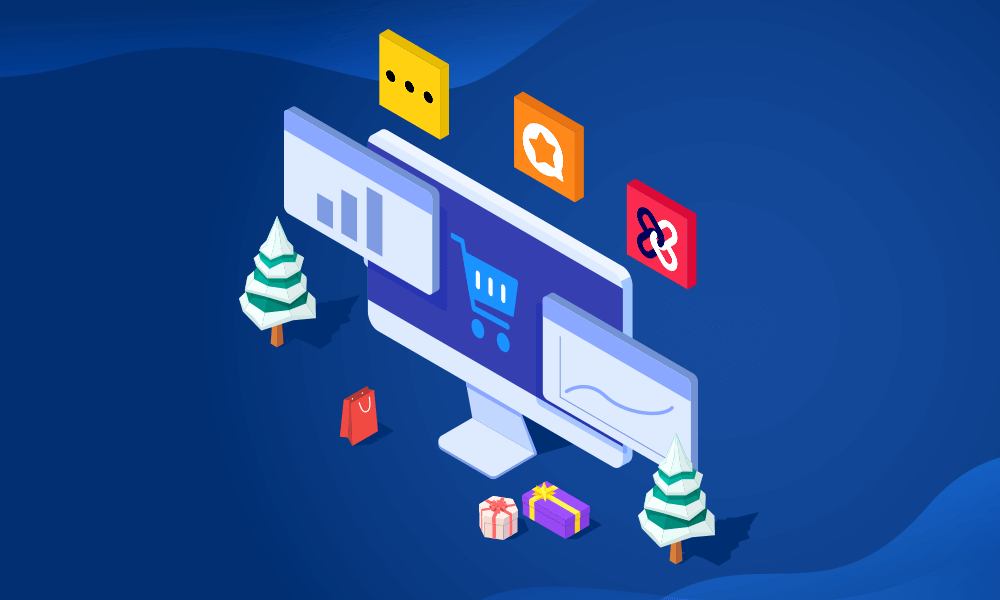 As Shopify store owners start to take stock of their products, it's safe to say that the BFCM sale madness has already begun. With each passing day, a new task gets added to your list. With so much to be done, it's only obvious that you might miss out on a few things in the rush.
This time of year may be full of cheer – but it's also very competitive.
Today we've come up with some optimizations you can make to your store and sales campaigns to hit the jackpot amid this peak season. Let's take a dive!
Start your Shopify 14-day trial with FireApps
Did you know Shopify is now accounting for 20% of the e-commerce business.
Over 2200 merchants open their Shopify store everyday and 50% of them have a repeat purchase. Join them today!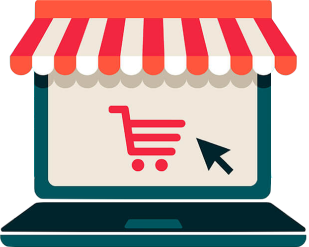 1. Master your store with strong social proof
Shoppers want to read feedback from others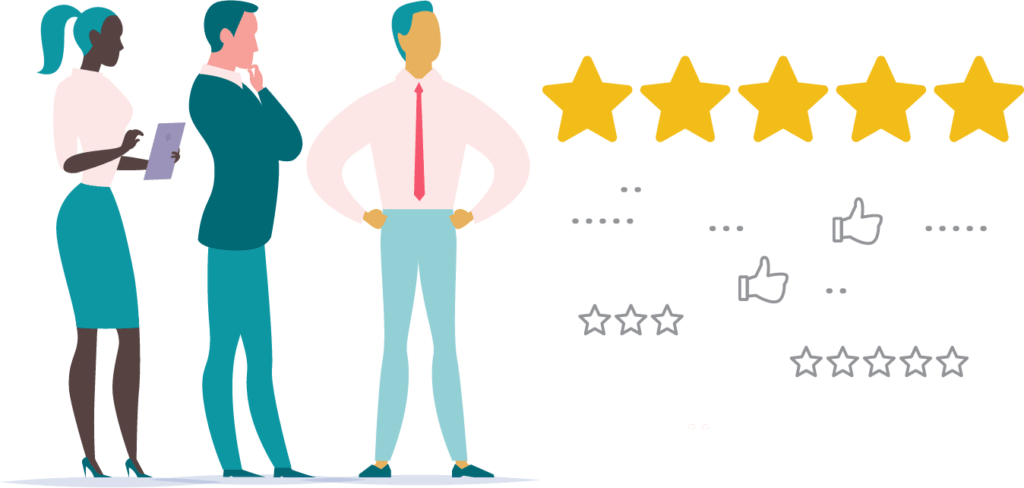 Whether they walk into your brick and mortar store or order from their mobile phone on the way to work, by the time most shoppers are ready to buy, they know what their options are. They spend time learning about how similar products and their price points compare. They read reviews to understand prior customers' experiences, and they seek out customer photos for a truer sense of what products look like and how they are used by real people.
92% of consumers read online reviews
88% of consumers trust reviews as much as personal recommendations
72% of consumers will act only after reading a positive review
With a full package of social proof solutions, Ali Reviews enables you to get instant photo reviews, showcase them in the most stunning ways to appeal site shoppers, and trigger faster buying decisions
Turn on "exploding with orders" mode for your store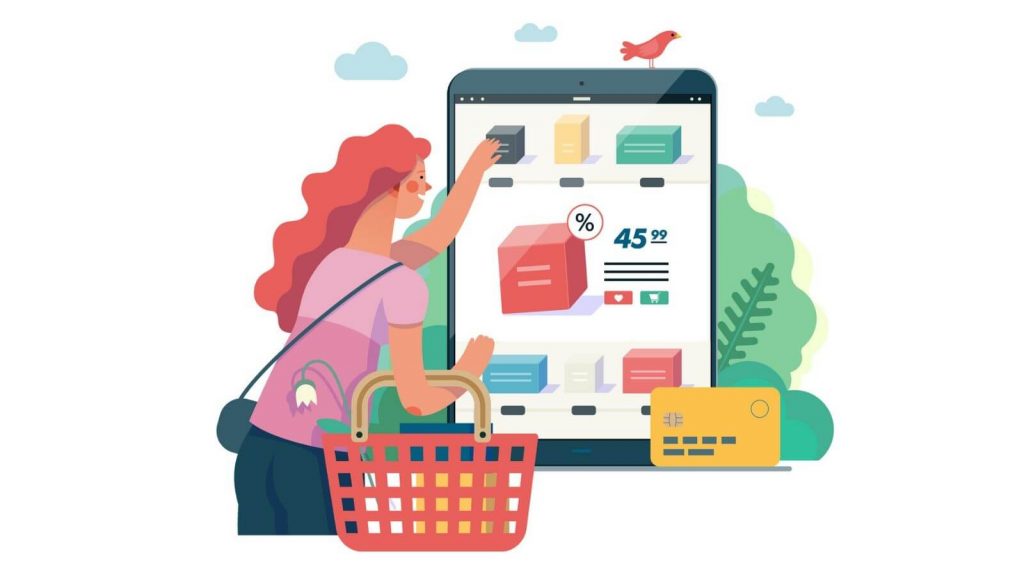 The biggest nightmare is you're attracting tons of website traffic but those online shoppers still feel your store is lifeless and unexciting compared to the holiday mood
Well, Ali Reviews' social proof popups are in the game!
Social proof popup is an extremely effective conversion booster as buyers are influenced by the decisions and actions of others around them. So when customers see that other people love the products they are interested in, they are much more likely to take action and click the "checkout" button.
As shoppers browse through your store, the popups prominently display reviews that are relevant to the specific products they are currently considering.
Ali Reviews' popups are the perfect recipe to skyrocket your holiday conversions. They will make your store look like a 'hot seller' with lively and dynamic popups.
Post-BFCM sale: Ask your customers for reviews and ratings

Your BFCM sale is over. Don't let BFCM shoppers become one-time customers. Keep them engaged with your brand to earn repetitive purchases.
What is Black Friday Cyber Monday (BFCM)?
Make the most out of the happy discount shopping during the BFCM sale. Ask shoppers to rate and review the products they purchased. You could even request them to share pictures of the products to get more user-generated content. Gathering social proof helps you boost the credibility of your Shopify store, driving more sales eventually.
With Ali Reviews, you can do this easily. It enables you to collect reviews from shoppers via automated email campaigns. Hassle-free.
2. Prepare your store to sell cross-border in holiday season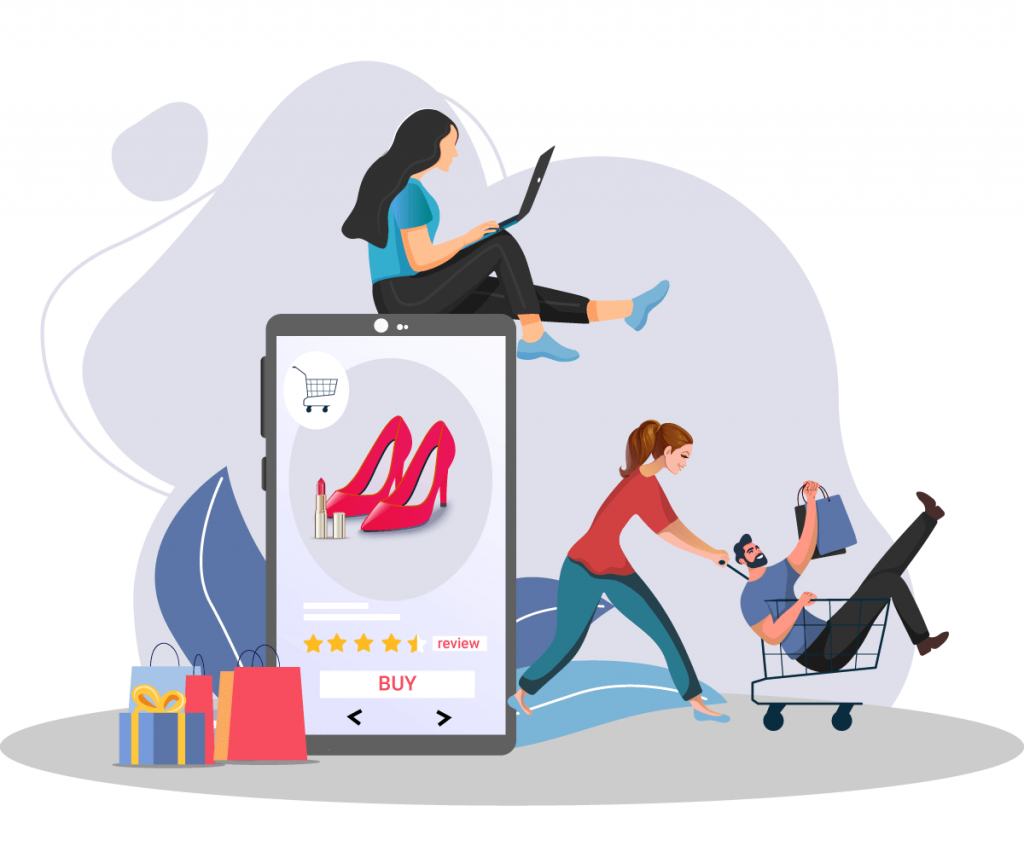 While everyone is clamoring for a peek into the future, we also are living in a time where one week has many changes in pandemic time. But the holiday season is still coming and shopper's holiday spirits are higher.
The November and December holiday season is the most "crunch time" to increase sales for e-commerce businesses. With 57% of online shoppers worldwide already making cross-border purchases, retailers should prepare for a global holiday shopping season – or risk missing out on reaching new customers.
However, selling cross-border isn't as simple as turning on your global e-commerce site and beginning to make sales. There are a range of nuances to prepare so hard before selling products for your international customers.
Your e-commerce store will prepare so many important things to sell globally, but first, we'll talk a bit about the holiday season!
According to expert predictions, revenues are increasing more and more after the holiday season. Thanksgiving or BFCM or Christmas are specially for shopping and brick-and-mortar growth year over year.
Thanksgiving (November 26), annual national holiday in the United States and Canada celebrating the harvest and other blessings of the past year.
And Thanksgiving 2019 posted $4.2 billion in sales. This was a 14.5% increase from the previous year.
Black Friday (November 27), the day after Thanksgiving signals the beginning of the Christmas shopping season in the US since 1952. It's an international online shopping event for customers all over the world because huge offline stores and malls are closed on this day.
Its 2019 sales totaled $7.4 billion in the U.S making the second most profitable day of the season. It was a 19.6% increase from 2018. In the United Kingdom, the increase in sales compared to an ordinary day is as high as 1708%, in Germany, it's 2418%.
"Despite the evolution in consumer shopping habits, Black Friday remains an important bellwether for the holiday season"
Cyber Monday (November 30), also known as Blue Monday, the online arm of the National Retail Federation (NRF). It was created by retailers to encourage people shopping online, so, the wave of buy-and-sell on this day is a fire that helps retailers to grow values every year.
Cyber Monday 2019 became the biggest online shopping in U.S. history, hitting record online sales of over 9.4 billion U.S dollars. The five-day Cyber Week (Thanksgiving to Cyber Monday) brought in a total of $28.5 billion.
And during Cyber Monday week 2019, over 73% of online traffic was generated via mobile devices, and as smartphones enable. Cyber Monday has been adopted by countries like Canada, France, Japan, Australia, Columbia, and the UK.
Holiday season is a great opportunity for every online store to sell not only one country, but also to reach markets cross-border and other regions. So, what should you prepare for this critical time?
Our tips for holiday planning
Ensure that your customers have the best experience
More opportunities, more competition. To have more customers, you are always taking care of their experience, it's called the personalization. By talking directly to individual customers, you can stand out from the holiday crowd.
According to Instapage, personalized homepage promotions affect 85% of consumers to buy. "80% of shoppers are more likely to buy from a company that offers personalized experiences".
How do you control and improve it? Checking your site page, your page load time should be under three seconds, optimizing the image sizes. Testing your infrastructure, sending customers a push notification to make a purchase with enabled cart abandonment. These can boost sales during the holiday seasons and raise overall conversions.
The average overall abandonment rate for all countries was 72.5%. Skrill found that lack of payment options or a long and complex payment process makes for a decrease in the customer's personalization.
Ramp up customer service and support for holiday traffic
Make sure your e-commerce platform provides 24/7 support, premium security features, and industry-leading uptime.
The holiday nightmare is a crashed website on Cyber Week to make your customers disappointed. You will have loyal customers if you can resolve questions, problems that your customers are in. To enhance the customer experience further, you should have dedicated support for phone, email, and social media and respond to all inquiries within 24-48 hours especially foreign customers.
Carefully prepare about the shipping and fulfillment, and payments
During the holiday season, to prepare for the heightened traffic, you'll need to determine how you will handle shipping.
You should choose the convenient, fast shipping and fulfilment services outsource like Route, EasyShip, Flavor Cloud or an in-house if you make sure of the smooth work process.
With the right shipping strategy, you'll be able to offer your shoppers a better shipping experience, improve conversions.
With payment options, when selling globally, a huge portion of abandoned carts come from customers not being able to use their preferred payment method when shopping online.
Your store should use a payment method that already has a strong global reputation, such as PayPal to make buyers feel secure and protected in making a purchase.
Build trust is a first condition to expand into new markets and improve international presence.
Create holiday marketing and promotions
"More and more, consumers expect coupons along with product and promotional messaging. Retailers that don't offer them risk being overlook or losing to a competitor" – BigCommerce
It's essential to increase sales and engage customers so your store must prepare for the craziness of promotion.
It's more important to make sure your store is fully optimized and ready with its campaigns and promotions strategies before big holiday spending periods.
Get ready for international customers with Transcy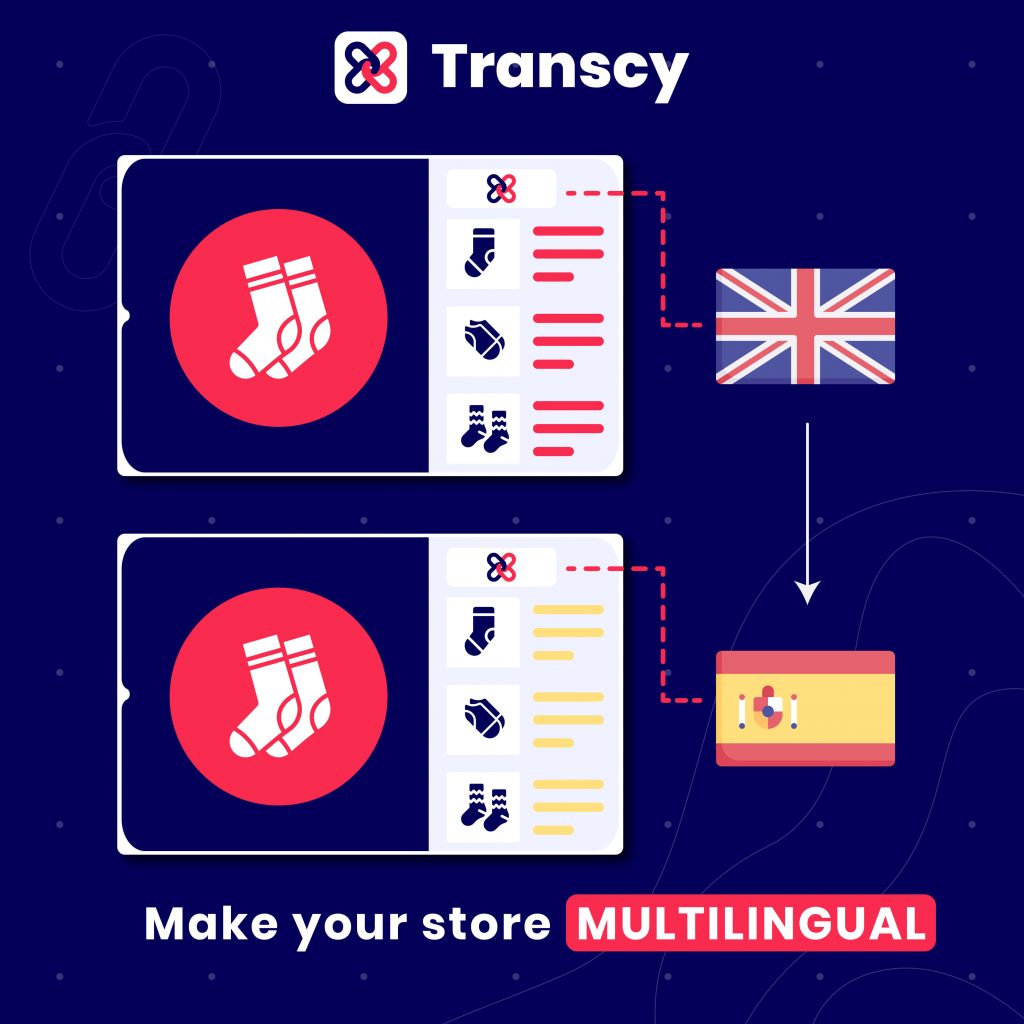 "Global e-commerce transactions increased by 21% in September 2020 compared to September 2019". – ACI Worldwide
To win this 2020 holiday season, you make efforts so hard to keep shoppers all over the world.
The first step you should be translating your website because 72% of consumers spend most or all of their time on websites in their own language. It's essential if you need to expand your store to go multilingual businesses.
So, Transcy will help you resolve your hitches about translating all types of your store content. It helps you translate your whole store content into target languages to reach different national shoppers.
Transcy allows you to add specific images for every translated version of your store's content. You can change visuals for different localized content and you no longer look like a foreign website at that time.
Besides, Transcy integrated a currency converter that helps you to exchange currency on your store into the customer's local currency.
We always provide a powerful tool to "alleviate" pain for your store. Try Transcy to sell cross-border and go multilingual before the holiday season might be the right time to give it a go!
3. How to increase conversion rate and sales performance in the Holiday season?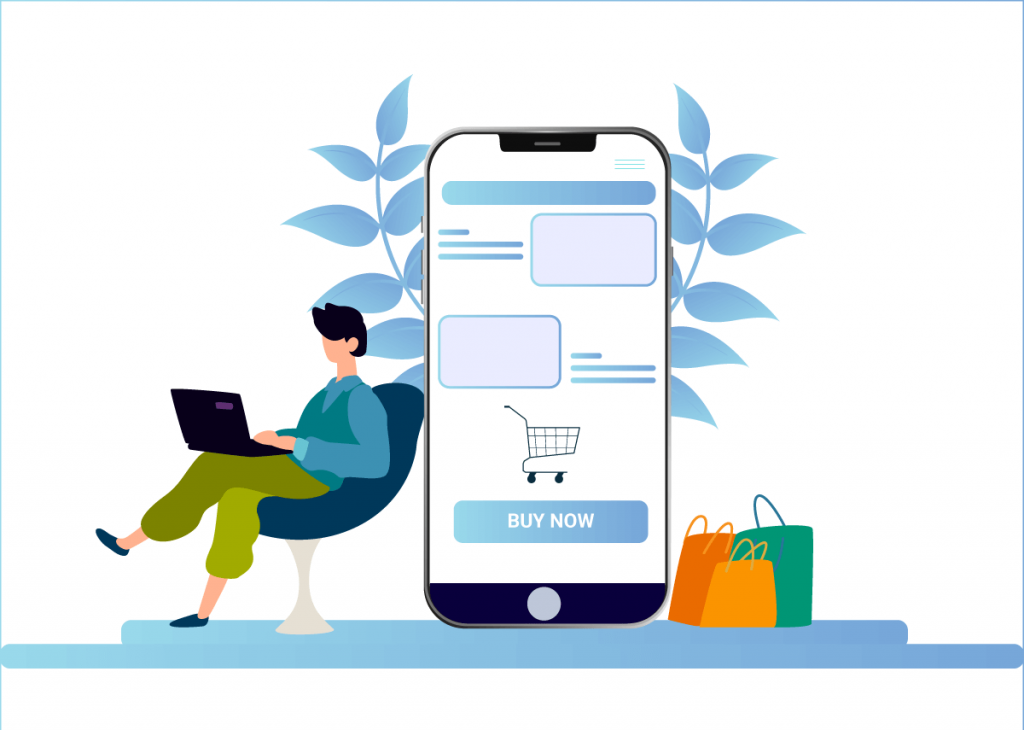 When your store was ready with social proof, language translated and currency exchanged smoothly, you are tasked to improve the conversion rates so the sales performance would increase.
In the end, the revenue is the final goal for your store, right? So how to make more revenue if you can't increase the conversion rate?
Fortunately, using SMS marketing with Messent is an effective way to get that job done. You should know SMS is a powerful communication channel for every marketer over the world. Okay, let's check out what we have to do with Messent and SMS marketing for the superior sales performance in the Holiday season?
Automatic Campaign for Abandoned Cart
As the e-commerce store owner, you are familiar with the cart abandonments. It happens when the customers added the products to their carts but didn't follow the purchase process to the end. The reason could be that they were afraid of shipping fees or other issues. However, we agree that customers love your product enough to make them put items in cart.
The global abandoned cart rate was reported at 78% in 2019. That means cart abandonment is not a strange thing for e-commerce companies but we have to fix it now.
In the list of cart abandonment reasons, except the "shipping cost", a total 30% of audiences state that "finding coupons" and "researching before buy" is their main reason leads them to leave carts at the checkout page.
That means e-commerce store owners can intervene from the points to fix those two problems and win the orders.
How to do it with Messent?
Automatic Campaign is a wonderful feature that SMS software like Messent can provide to make your campaign work more efficiently.
Let's say the customers who abandoned carts are seeking a better shipping cost (we are not going for this), better price, and better discount promotion. We will use Messent to send them discount codes and better offers as well.
The first thing is setting up the Automatic Campaign for abandoned cart recovery. This is a built-in in Messent library, you only need to adjust message content and few other settings to fit your business circumstances.
What that Messent campaign actually does for your store? It detects who in your contact list has abandoned the cart and then automatically sends messages to remind them to complete the order with the discount code (optional).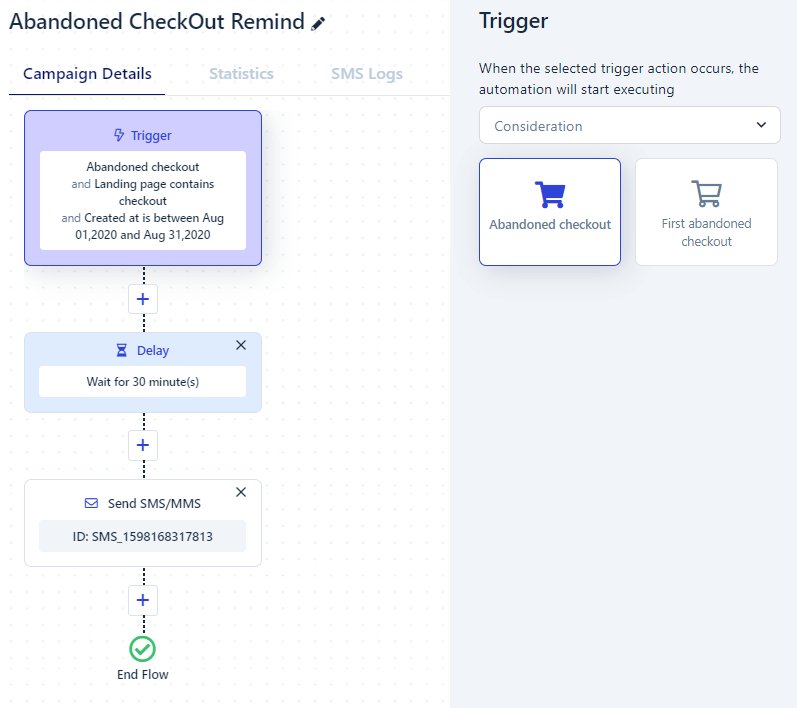 Tips for successful recovery
The first message needs to be delayed for at least 20 minutes after the customer abandoned a cart
Send another message if the first one didn't work
Make sure CTA in message is nice and clear
Personalize message to incentivize
Propose discount code (because some customers are waiting for this)
Segmentation to Win-Back Customer
You actually have more customers than you think but why does your store still have a low sales performance? In the Holiday season, this issue seems to be more serious, right?
The reason is a lot of your customers are currently inactive. They had bought from you some products but no longer buy anything for now. If you want to increase your conversion rate and then, the sales performance, you must "turn on" that inactive group by SMS marketing.
How to do it with Messent?
Messent has SMS segments that can divide your contact list into smaller subgroups according to your filters and conditions. To be more specific, you can use Messent to segment your audience to determine who is inactive based on the "last order date" or "last engagement date", etc.
Then you create a flow to send the "warm-up" messages to those inactive customers in order to win them back.
Tips for a high rate win-back
Build up your time frame based on your product type and customer purchase repeat rate to determine the best time to launch the first message
Check your customers' behaviors in the past to give them their best suggestion in the next messages if the first one didn't work
Give them some discount code
Schedule campaign for New Product Launching
Wanna launch a new product but afraid of the sales performance?
Why don't you send mass SMS to announce the product launching? Almost 60% of your customers are happy to receive messages from you, there will be orders for sure.
How to do it with Messent?
Messent with smart segments and automation will help you to create the most precise and interesting announcement that drives you to tons of new orders.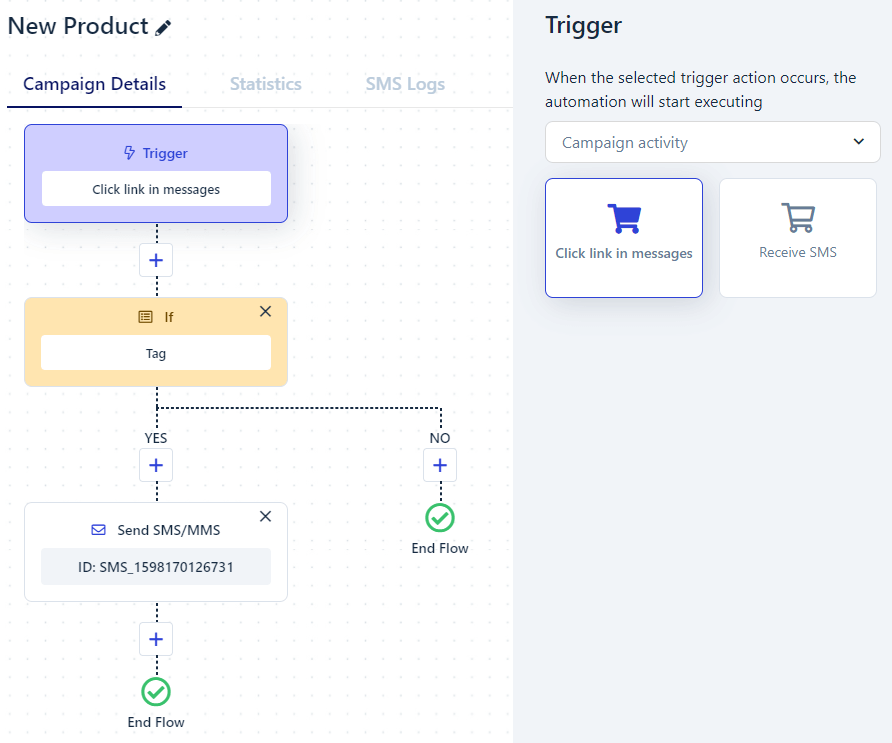 Tips for a wonderful new product launching
Send the announcement message to the VIP segment first (or the highest class of your contact list) and let them know this is the privilege of being VIP
Personalize the message based on the purchase history
Make it hot by giving a giant discount
Why does Messent matter in the Holiday Season?
Messent has a full set of functions that an SMS marketing software can offer an e-commerce store owner to conduct his SMS marketing campaign. On the other hand, with Messent, you will be able to create any SMS flow to fit your business circumstances.
The most important thing is, Messent is offering the PREMIUM PLAN with all features unlocked FOR FREE in 90 days. Click here to claim the offer now!
Full series of SMS marketing tutorial
If you are new to SMS marketing, you can choose Messent right away because of its user-friendly interfaces and features. Moreover, we have full series of tutorials about SMS marketing which will help you to understand this marketing from A to Z and we believe that after reading those lessons, you can build any SMS campaign flow that you want.
Key takeaways for effective holiday strategies
Make the most of user-generated content (social proof) to build trust and enhance your brand.
Make your store multilingual to prepare to sell cross-border.
Conduct marketing activities across omni-channel. SMS marketing is the vital platform that you can't ignore.
Launch your Shopify store now! https://www.shopify.com/