#1minread: 2021 Holiday E-commerce Trends to Watch From The Experts
#1minread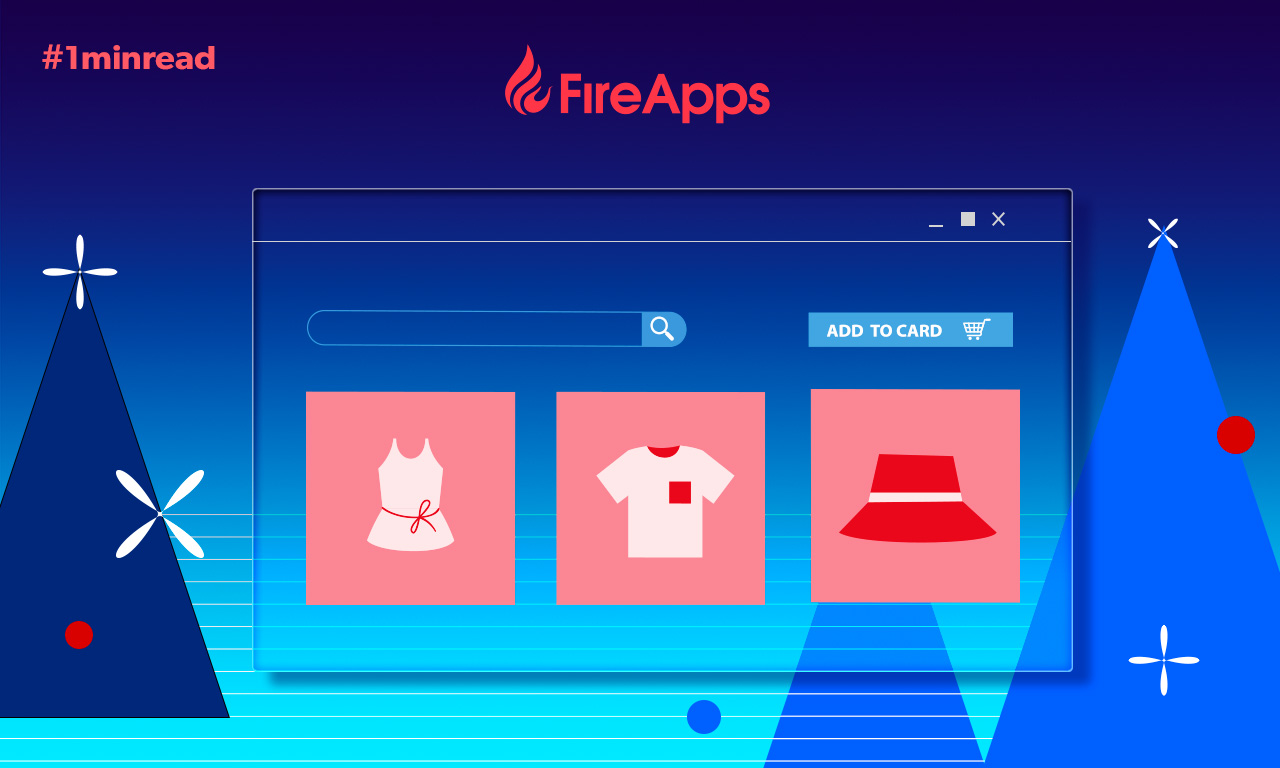 The 2021 Holiday Season is coming up! Now many retail businesses are wondering what this year has in store. And for months, e-commerce experts had been predicting record e-commerce sales this year.
Here are 2021 Holiday E-commerce Trends to Watch From The Experts – what e-commerce experts believe will become the trends most driving the 2021 Holiday Season.
1. Increased Online and Hybrid Shopping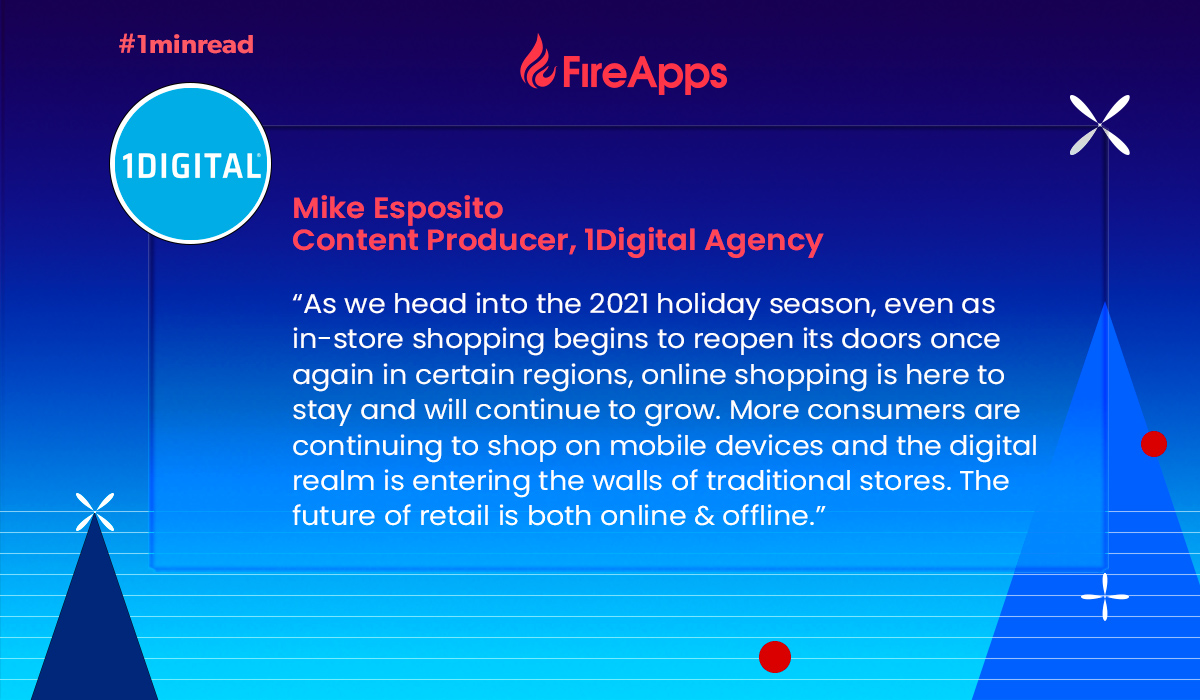 2. Leverage Omnichannel Marketing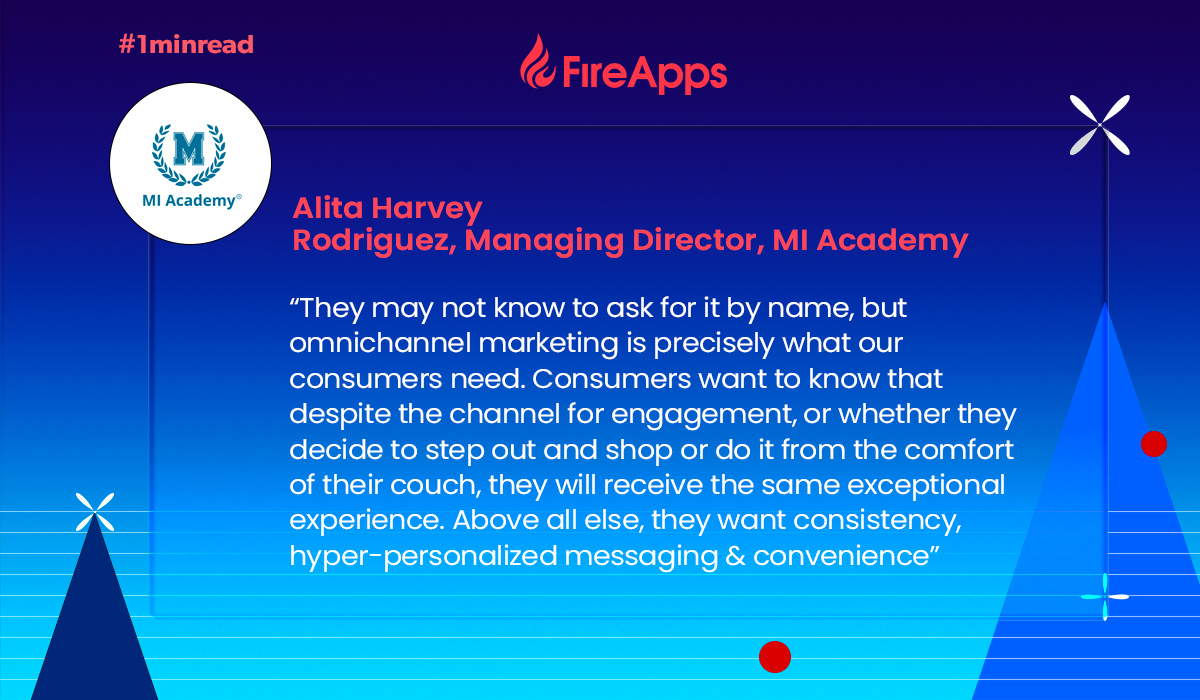 3. Shopping on Mobile Is One to Watch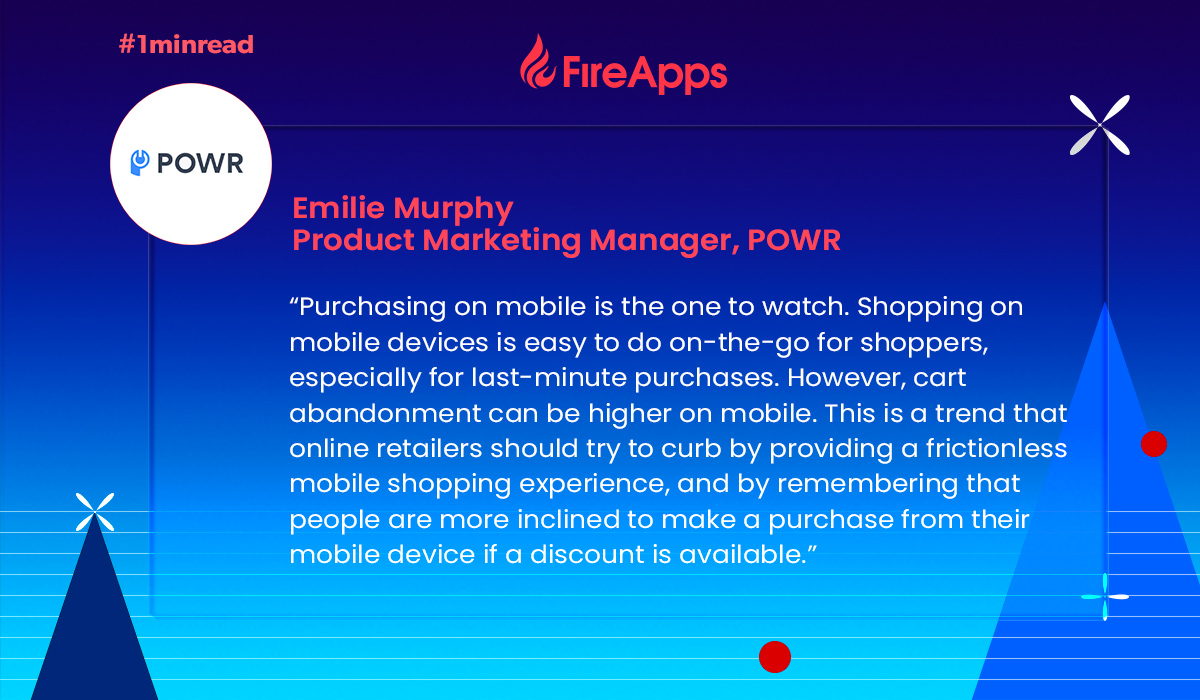 4. Prepare for Shoppers Starting Early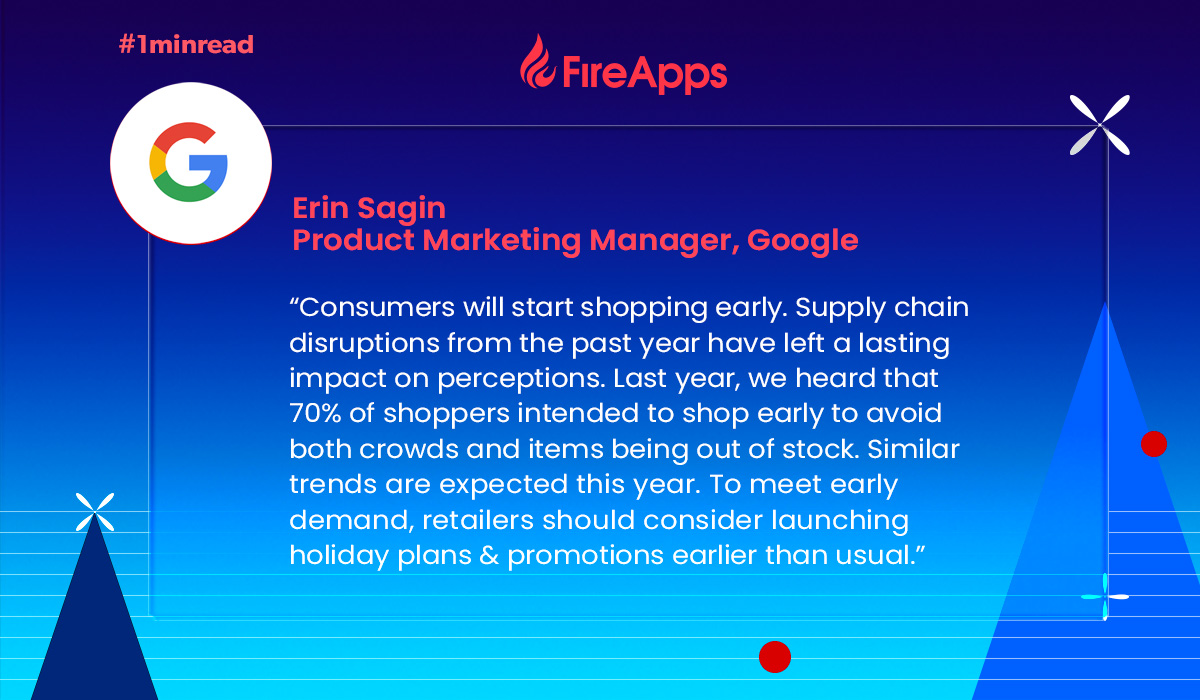 5. Reviews Will Play a Big Factor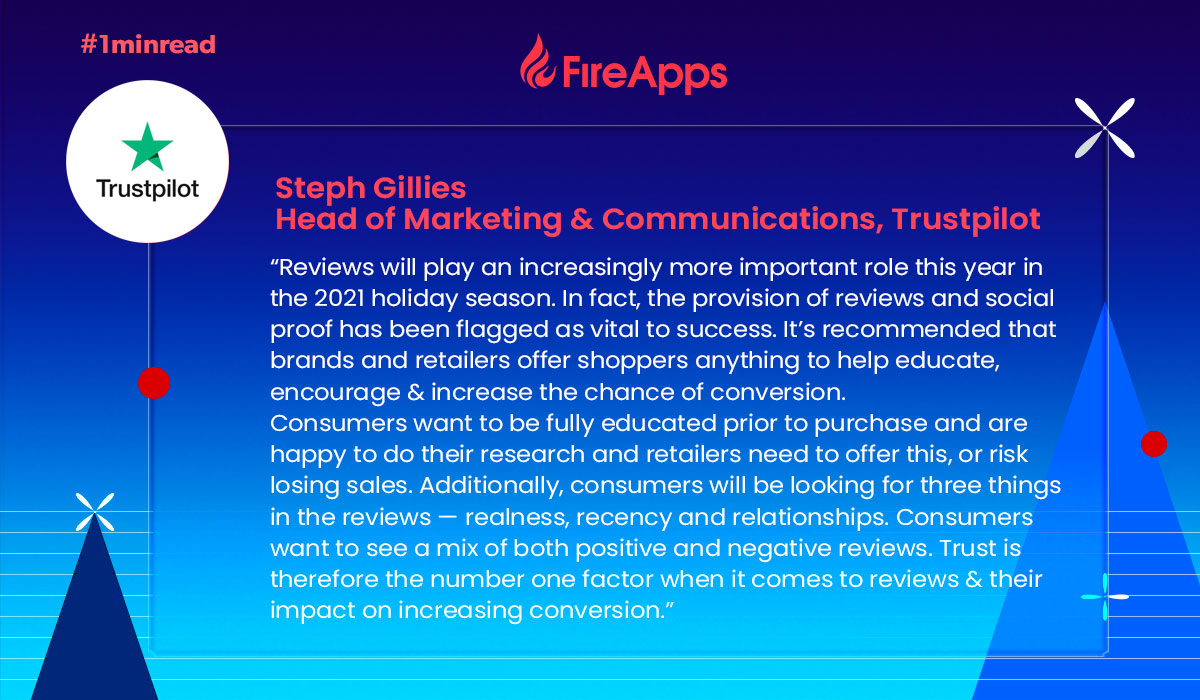 These 2021 Holiday E-commerce Trends show how consumers are driving big changes in global commerce this year. But only time can tell how the upcoming holiday season will go. Therefore, the best advice is to prepare your site early by covering your bases as much as possible. Let's do it!
Start your Shopify 14-day trial with FireApps
Did you know Shopify is now accounting for 20% of the e-commerce business.
Over 2200 merchants open their Shopify store everyday and 50% of them have a repeat purchase. Join them today!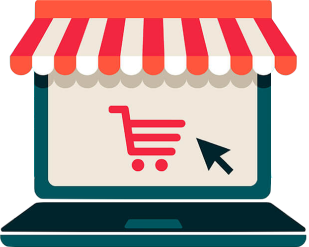 Hungry for more interesting information? Keep an eye on https://fireapps.io/1-min-read for more topics.
Resource: https://www.bigcommerce.com/
#1minread
Let's find out more about the world of e-commerce here: https://fireapps.io/