#1minread: Top 5 E-commerce Influencers to follow in 2021
#1minread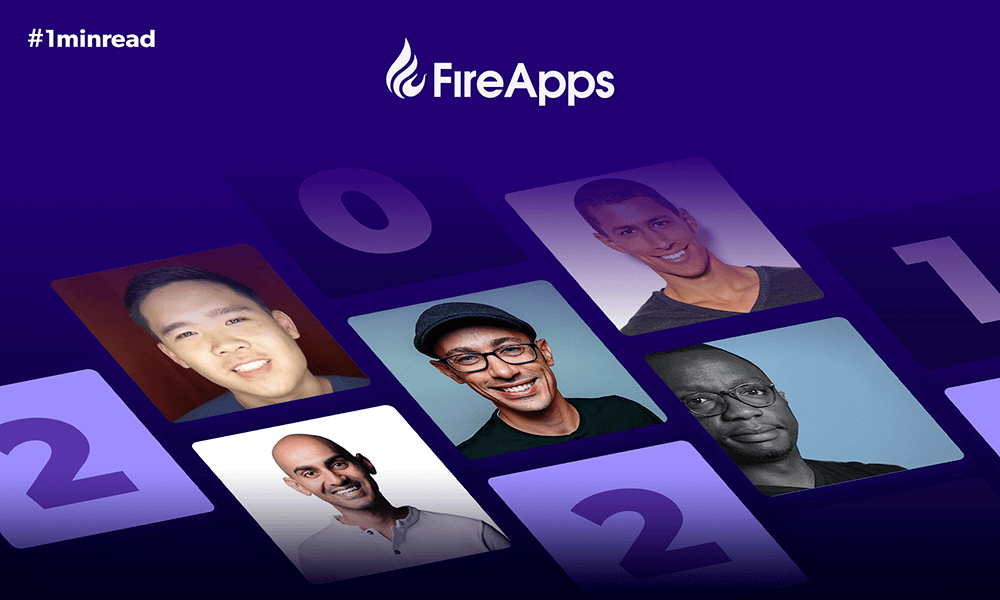 With e-commerce growing rapidly over the last couple of years, more content about the industry gets shared by the hour. While it's great that access to opinions and advice is readily available, the challenge is knowing whose advice you should take to heart.
To help ensure that you listen to the right advice, this post highlights the Top 5 E-commerce Influencers to follow in 2021. Let's check it out!
1. Tobias Lütke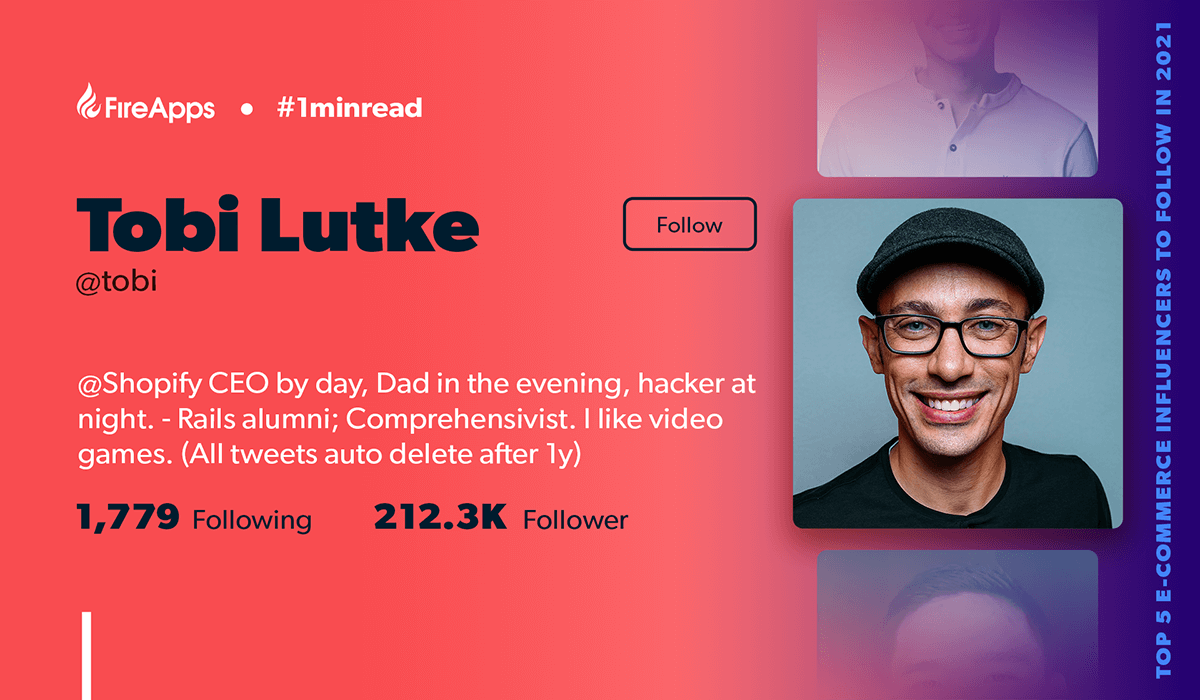 Tobias (aka Tobi) is the founder and CEO of Shopify. In 2014, he was named CEO of the Year by the Globe and Mail. Needless to say, he knows a lot about scaling a business and how the world of e-commerce operates. If you are having a Shopify store, you should follow him right away.
Start your Shopify 14-day trial with FireApps
Did you know Shopify is now accounting for 20% of the e-commerce business.
Over 2200 merchants open their Shopify store everyday and 50% of them have a repeat purchase. Join them today!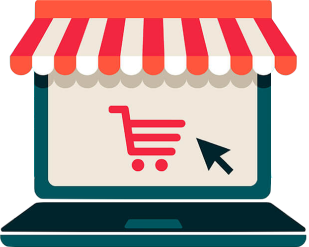 2. Felix Thea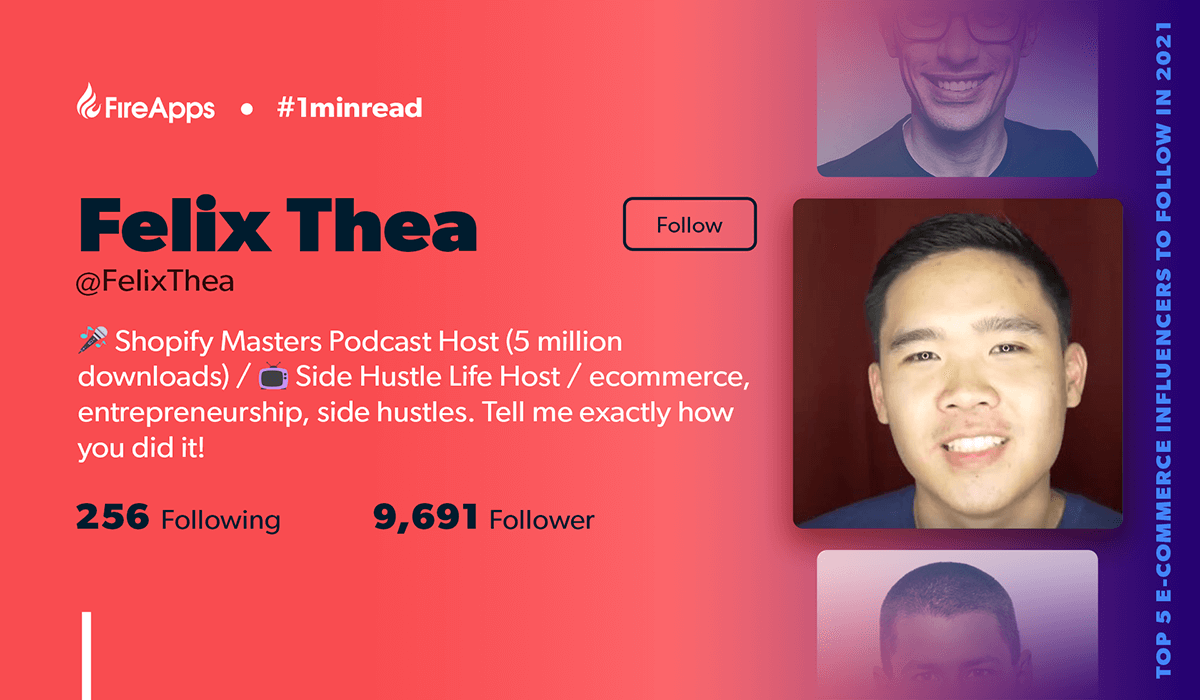 Felix is another very popular e-commerce influencer. If you use Shopify to power your e-commerce store, be sure to follow Felix Thea. He has also founded TrafficAndSales.com and also the host of the Shopify Masters Podcast and has appeared in nearly 400 episodes. If you're looking to scale and get more sales for your online store then follow him on twitter and listen to an episode or two of his podcast.
3. Justin Cener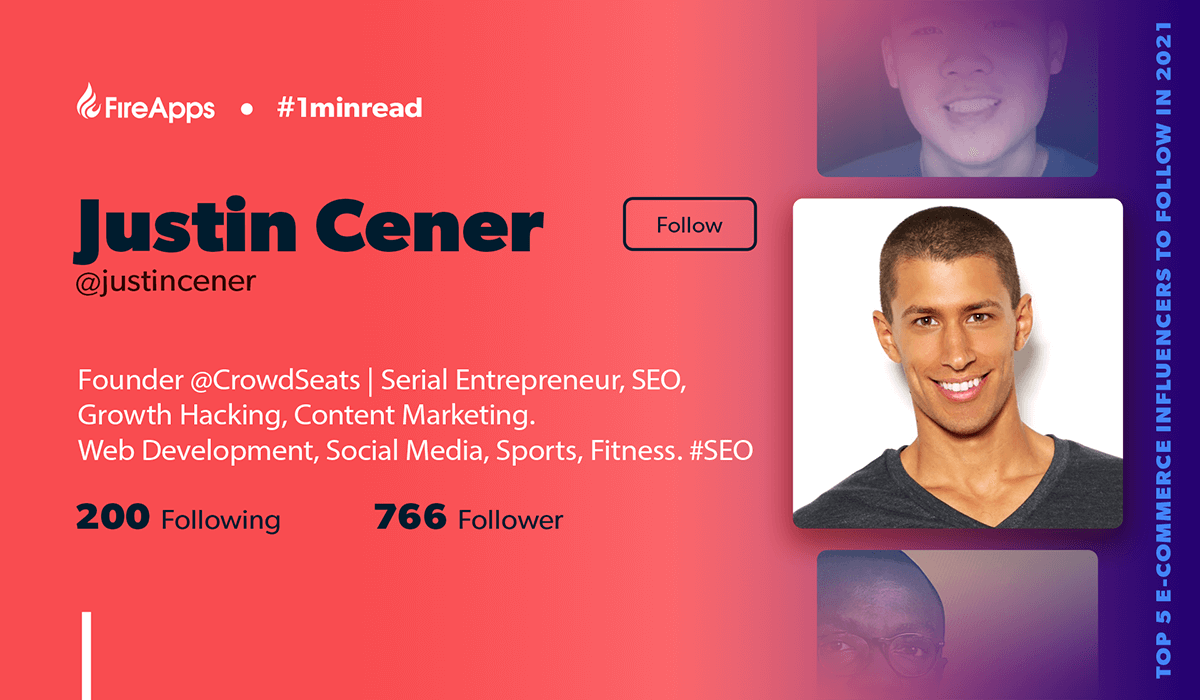 For more tips about Shopify, you can also check out Justin Cener. Justin is one of the world's top e-commerce influencers. On YouTube, he offers a step-by-step tutorial on how to use Shopify for print on demand. On his blog, he also regularly adds posts about the best Shopify tools. His biggest following is on Instagram and YouTube where he has shared hundreds of videos. He is also an expert in Facebook Ads spaces. He's great for online sellers who are just getting started but his insights into Facebook ads are helpful for well established businesses too.
4. Kunle Campbell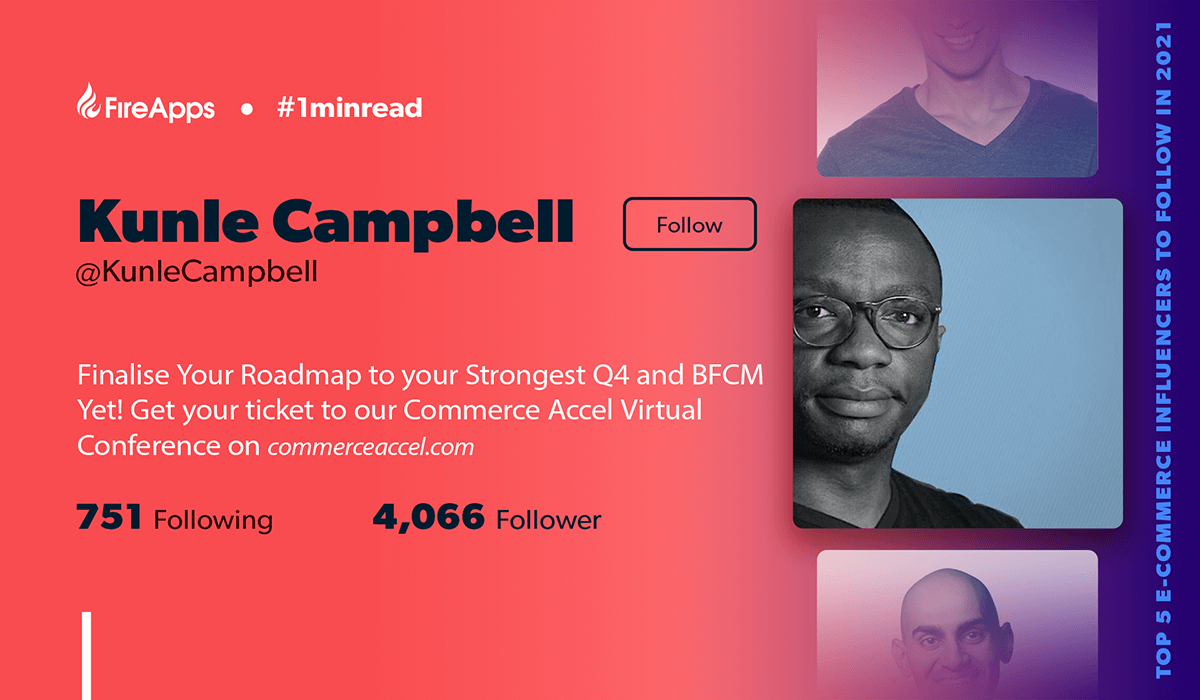 Kunle is a top e-commerce influencer with particular expertise in direct to consumer e-commerce businesses. Kunle is an e-commerce growth advisor and international speaker. You can catch him on the 2X e-commerce Podcast or follow him on Instagram where he often shares videos and inspirational quotes. He's definitely worth following!
5. Neil Patel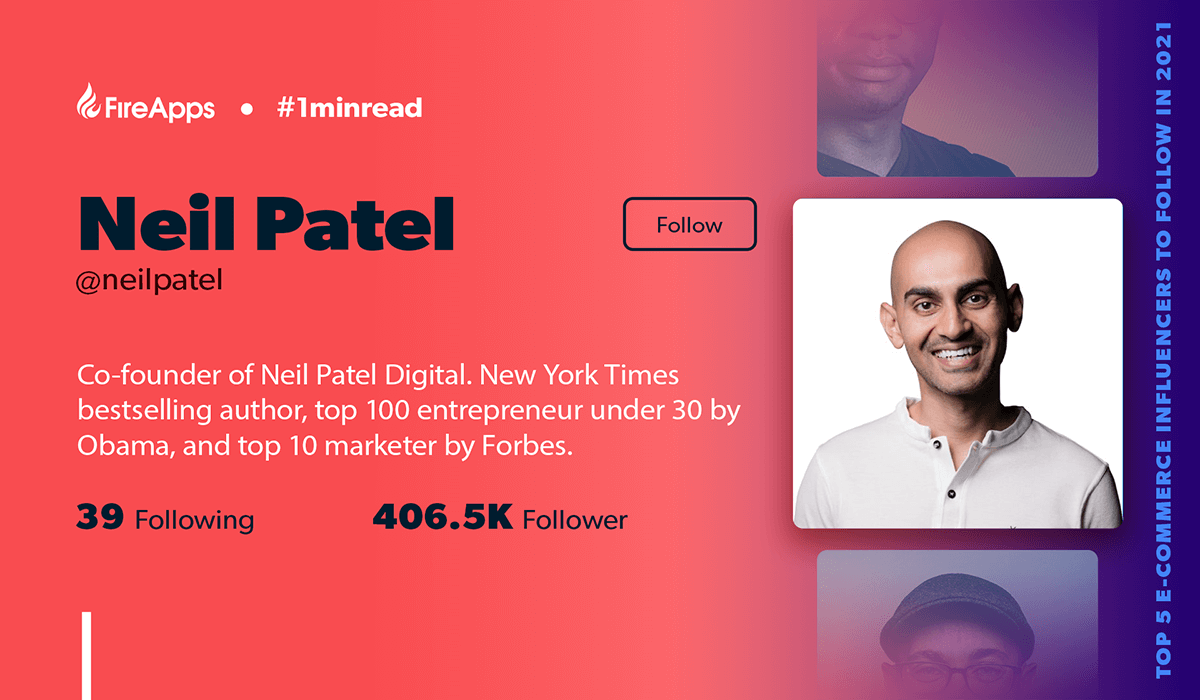 Neil Patel is as close to a marketing guru. As the co-founder of Neil Patel Digital, Crazy Egg, KISSmetrics, and Hello Bar, he enjoys celebrity status in the digital marketing industry. In 2017 Forbes listed him as one of the 25 marketing influencers to watch. He has even grabbed the attention of former US president Barack Obama who recognized him as one of the top 100 entrepreneurs under the age of 30. Head to his website's blog to access a ton of resources on marketing, e-commerce, SEO, and more. Nicknamed the SEO Guy, he is definitely someone to follow for SEO tips in particular.
The e-commerce community is a lively place! There are plenty of fantastic e-commerce influencers that regularly share nuggets of insight that can help you to improve your online store. The festive season is coming to town. Follow these e-commerce influencers to get more tips and tricks.
Hungry for more interesting information? Keep an eye on https://fireapps.io/1-min-read for more topics.
Resources:
#1minread
Let's find out more about the world of e-commerce here https://fireapps.io/