Holiday Shopping 2020: Big offers to smash sales in peak season
Print On Demand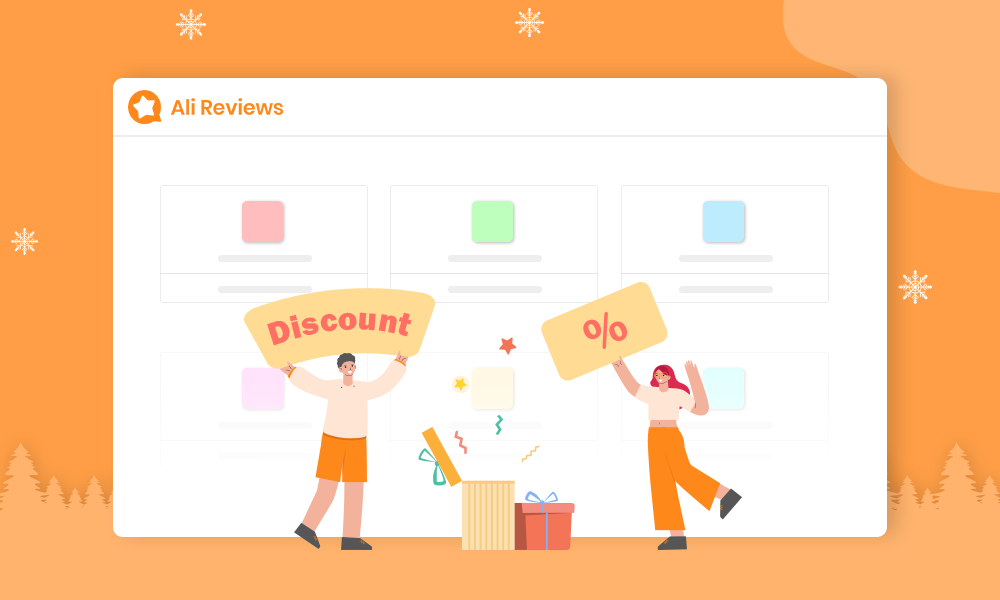 I'm pretty sure that many of you are eagerly waiting for the BFCM and Christmas/New Year season. And one of the reasons for that anticipation is the massive discounts and offers that the holiday season brings.
We've BIG DEALS knocking in for you. As an Ali Reviews user, you'll get to use discount codes listed below following the corresponding apps.
Up and running to maximize holiday sales with these tools? Scroll down!
Start your Shopify 14-day trial with FireApps
Did you know Shopify is now accounting for 20% of the e-commerce business.
Over 2200 merchants open their Shopify store everyday and 50% of them have a repeat purchase. Join them today!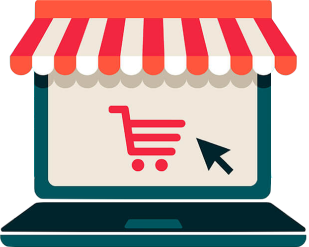 Used for: Maximize your store sales with 60+ beautifully responsive, high-converting drag-and-drop templates and page elements. No coding.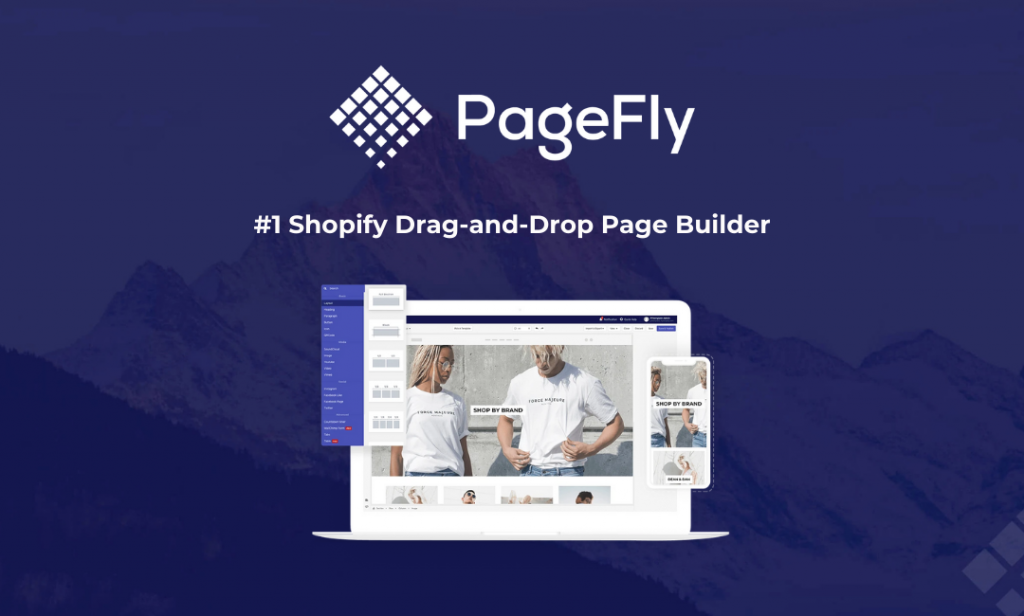 Highlight features
Offer pre-designed themes: Build a Landing Page for promotional sales & holidays with tonnes of animations & styling options.
Optimize Product Pages with Images, Videos, Gifs, QR code while keeping the content organized with Bullet Points, Slideshow & Tabs.
Customize all pages: Capture attention & boost sales with rich content, reviews, countdown timer & other effects.
Create quality content with multiple tools such as custom code editor, icons, etc…
Track page performance with built-in analytics (Conversion rate, Revenue, Product View, Time on Page, Visitors, Add to Cart).
Integrate with Google Analytics, Facebook Ads and many other useful apps
Page loading speed: PageFly's optimized output code never slows down your page. Score up to 98/100 for Desktop; 87/100 for Mobile on Google Page Speed Insights when optimized properly.
? Exclusive holiday offer: Install it now to get 20% off your lifetime subscription.
Flits
Trusted by 5000+ brands like Indie and Harper, The Man Company, Hour Glass & more.
Used for: create beautiful customer account pages that get all your shopper data in one place, reward customers with store credit.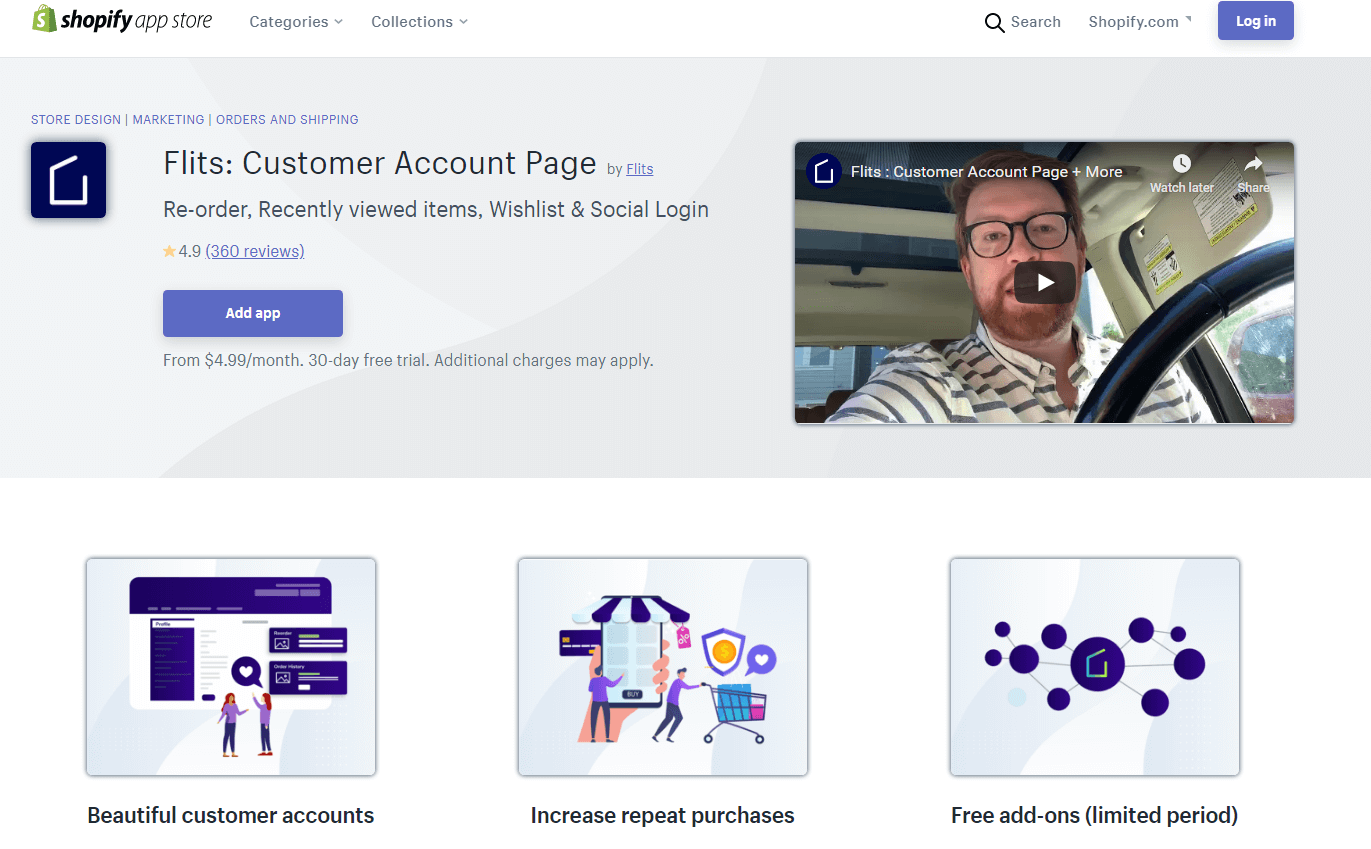 Main features of Flits include:
Capture purchase intent with social login & wishlists
Offer next-gen customer rewards program with store credits, Boost customer retention, and increase sales
Easy re-order: Auto save customer details, shipping, and payment information on the customer account page automatically. Make it easy for a customer placing a reorder
Advanced filters for order history: Let customers keep track of all the products they've purchased
You can read more about Ali Reviews and Flits integration here
? Exclusive holiday offer: Install it now to get 20% off your lifetime subscription.
ReConvert
Used for: optimize thank you page with no tech skills, create smart upsell/ cross-sell to boost revenue.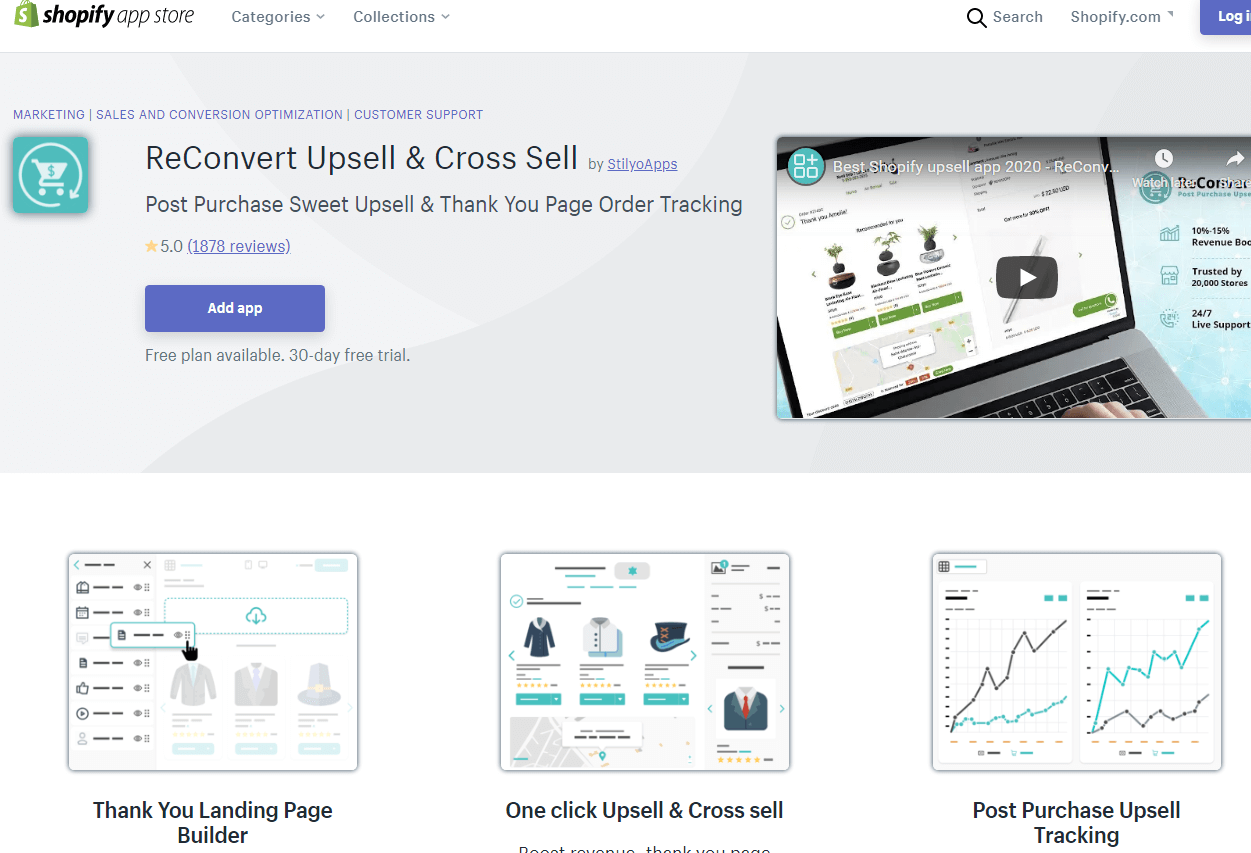 Here are the key features of ReConvert:
Thank you landing page builder: Easily design your order status page with a simple landing page builder
Form discount pop-ups with countdown timer (upsell)
Product recommendations upsell & Cross-sell (Wiser, Personalized Recommendations, Recomatic & Rebuy integrations available)
Post Purchase Upsell Tracking: Get important info using surveys & get customers birthdays
You can read more about Ali Reviews and ReConvert integration here
? Exclusive holiday offer: Install it now to get 20% off for Shopify Plus and 15% off for other stores.
Searchanise – Smart Search & Instant Search
Used for: All-in-one advanced search & suggestions solution helping to turn visitors into paying customers.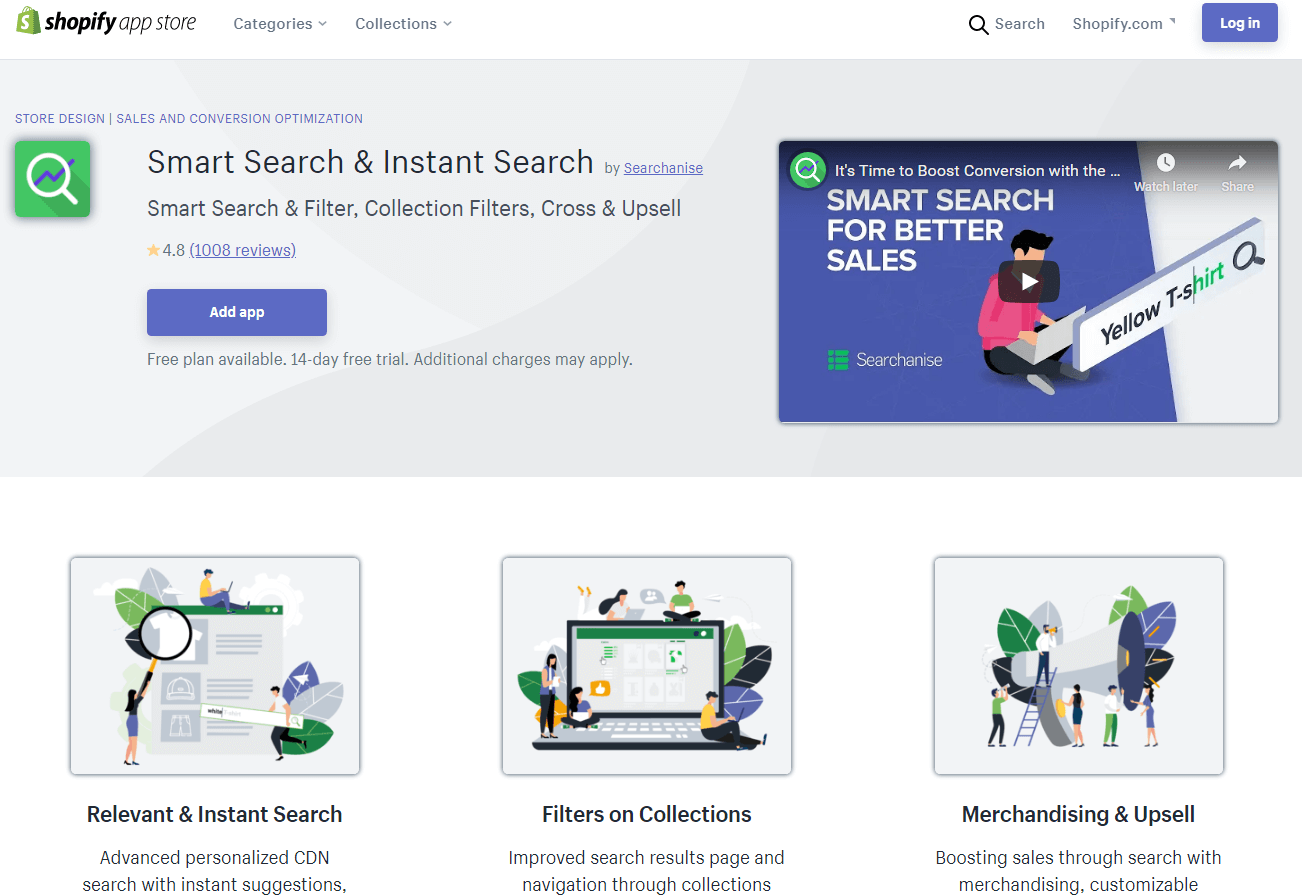 Main features of Searchanise include:
Smart & Instant Search: When customers search in your store, an instant and mobile responsive widget will show relevant suggested products as they type
Filters through search results and collections
Upselling & Cross-selling tools: Recommendation blocks that can be used on any page of your store as New Products, Similar Products, Featured products, etc.
You can read more about Ali Reviews and Searchanise integration here
? Exclusive holiday offer: Install Searchanise now to get 30% off, already applied via the link.
Product Filter & Search
Used for: enabling shoppers to find the right products within milliseconds, must-have tool to upsell and cross-sell.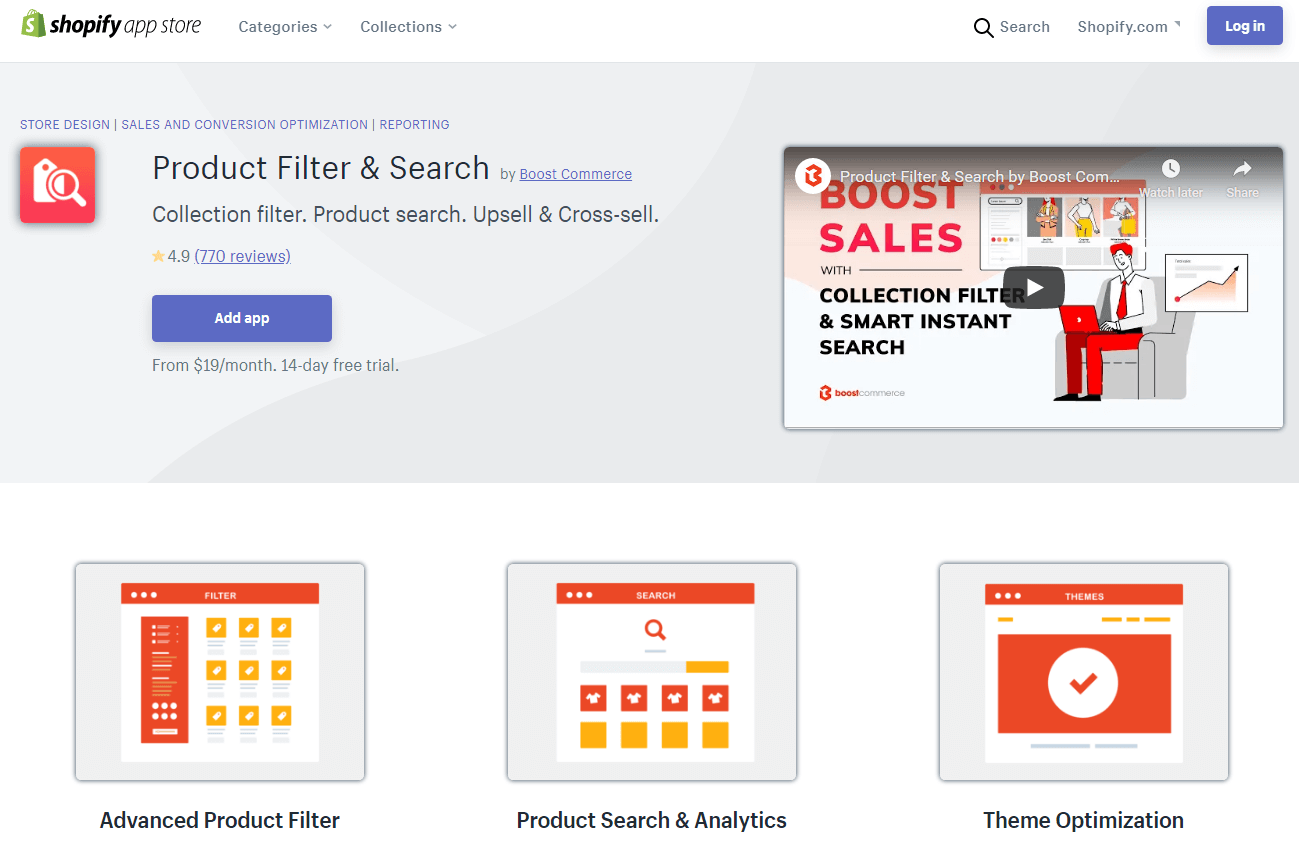 Key features of Product Filter & Search are:
Smart Collection Filters: Dynamic filter options of Collections, Vendors, Product Types, Variants (eg: Size, Color), Review, Price, etc.
Instant search bar: Search by title, description, SKU, vendor, product type, tags, product options, etc.
Powerful analytics on collection filter and product search
? Exclusive holiday offer: Install it now to get an extended 30 trial instead of 14-day.
Debutify – Theme for Shopify stores
Debutify is a superb option if you're looking for a solid alternative to Shopify-distributed themes. The theme doesn't require any coding and it also presents a fast page loading speed, which is an important advantage to improve shopping experience and reduce store abandonment.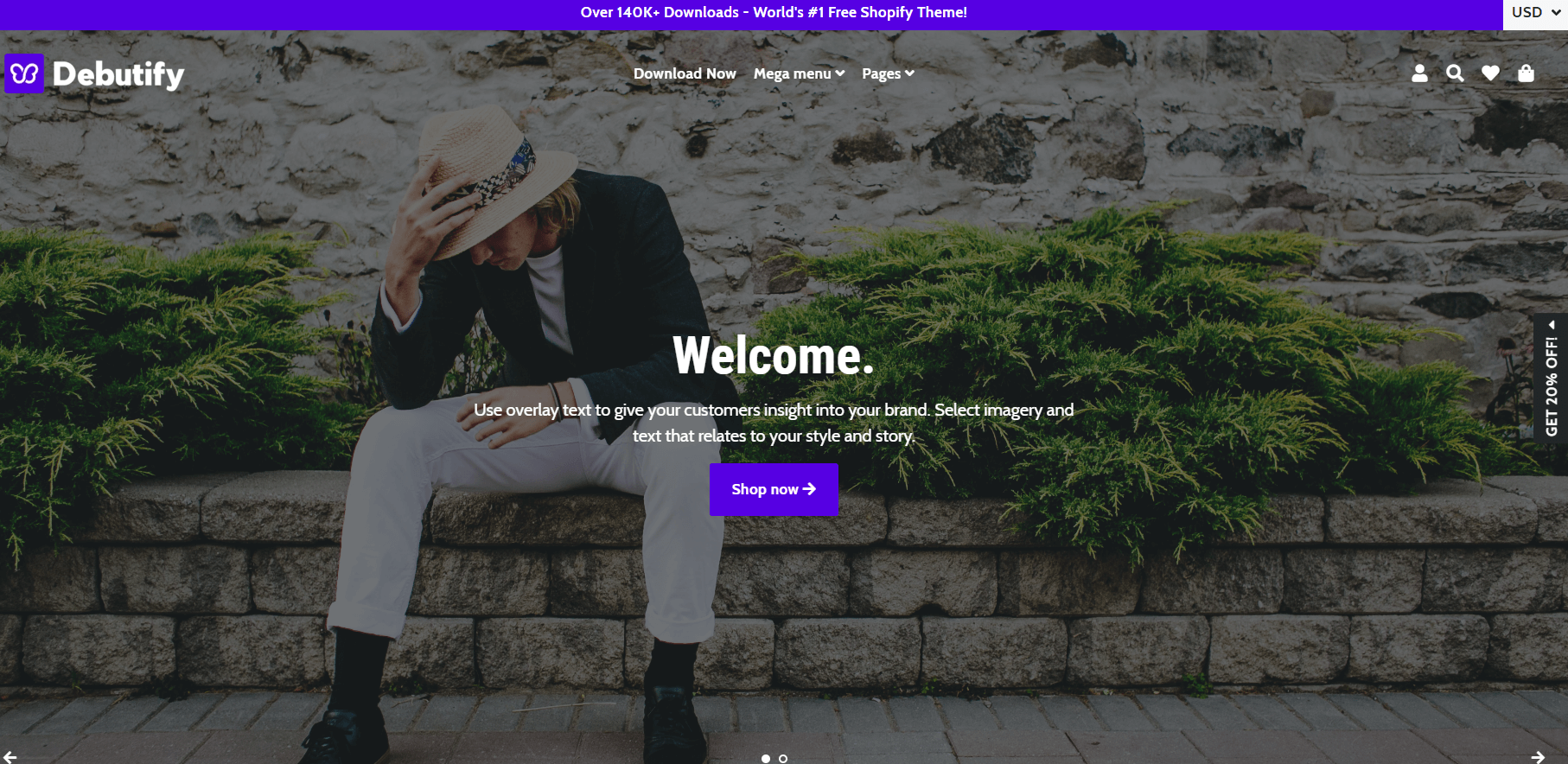 ? Exclusive holiday offer: As the holiday season is nearing and we all know it's an important time for your business to hit more sales, we offer a 10% discount code when you download Debutify theme. Just enter ALIREVIEWS10 and you'll get the gift!
Used for: flexible page builder for Shopify. Drag & drop to apply eCommerce design hacks that convert for your Shopify store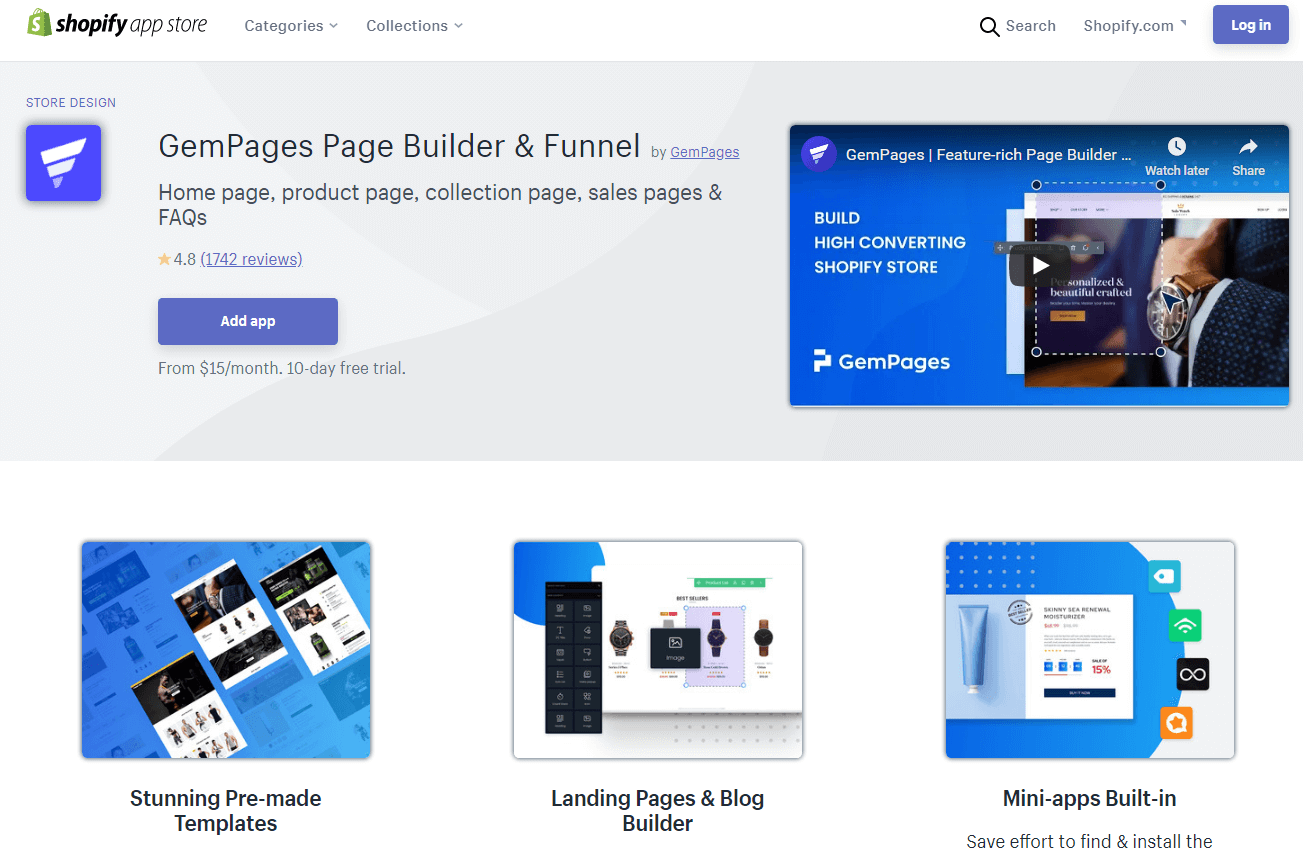 Check out key features of GemPages that can lift your holiday sales:
Stunning pre-made templates: 50+ professional & high-converting templates. Freely to customize, mix & match
Friendly mobile experience and responsive web design
Easy import and export existing pages from your store within a click
Endlessly mix and match templates & blocks together to get desired results
? Exclusive holiday offer: Enter ALIREVIEWS10 when installing GemPages to get 10% off your lifetime subscription.
LayoutHub
Used for: quickly design and create professional websites with page-building tools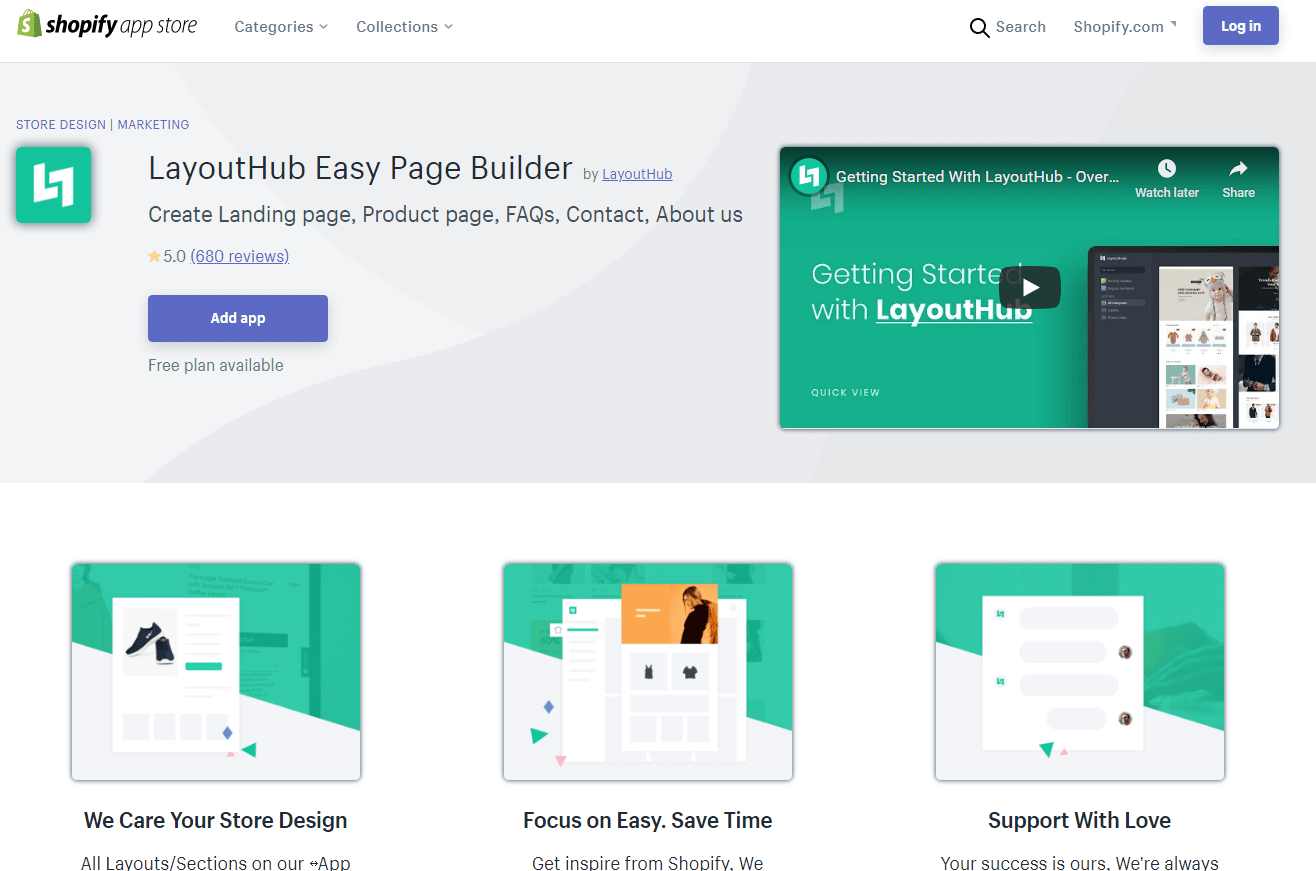 Highlight features that let you shape a look and feel:
Create home page, product page, collection page, about-us page, contact-us page, blog list page, FAQ page, 404 page, Coming soon page
Big Library of layouts and sections to unlimited your brand style
Data is yours, once you have installed a layout. It will not be affected by the removal of this app
? Exclusive holiday offer: Enter ALIREVIEWS10 when installing LayoutHub to get 10% off your lifetime subscription.
Personalized Recommendations
Used for: upsell by adding product recommendations widgets on your store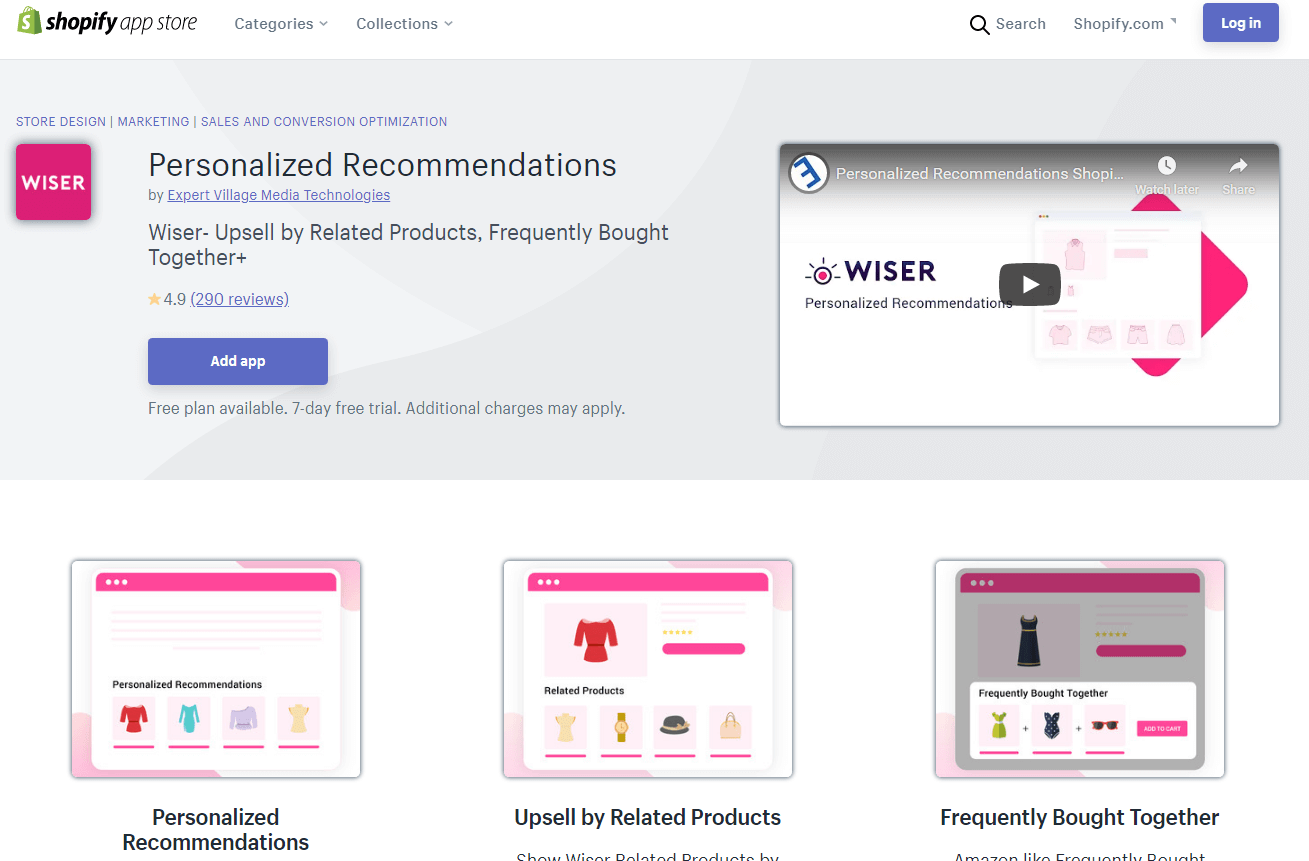 What are its most essential features?
Related Products or You May Also Like: Show products related to those that a visitor is currently browsing
Frequently Bought Together or Also Bought: show products purchased together by customers with similar interests
Manual recommendations: Select products to be shown as 'recommended products' on product page. Handpick products to increase their sales
? Exclusive holiday offer: Enter EVMWISER20 when installing Personalized Recommendations to get 20% off your lifetime subscription.
Personalized Recommendations – by LoopClub
Used for: Increase sales by showing personalized product recommendations using Personalized Recommendation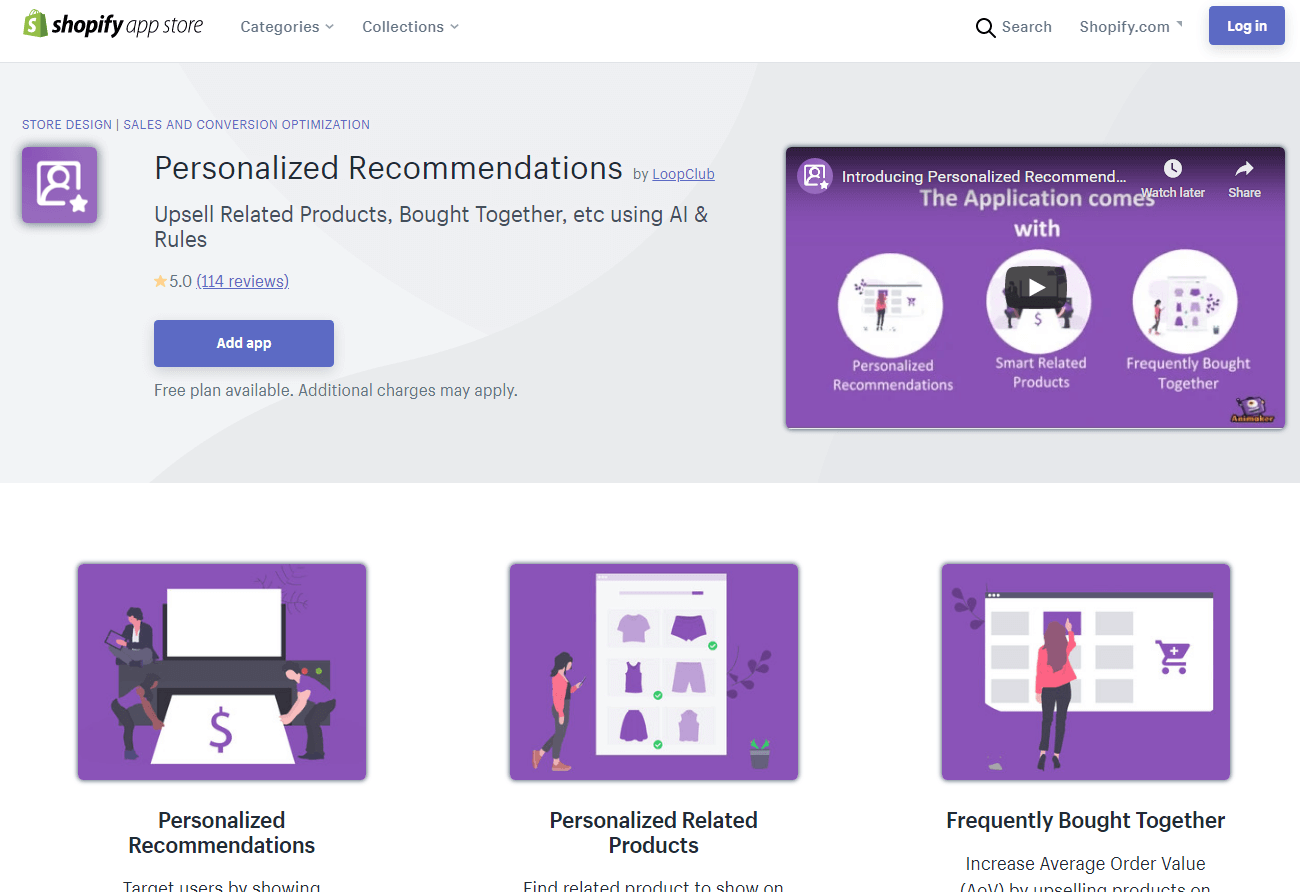 Have a look at its highlight features:
Personalized Recommendations: Target users by showing Personalized Recommendations. Increase conversions by upto 35%
Related Products: find related product to show on Product Page
Frequently Bought Together: increase Average Order Value (AoV) by upselling products on Product Page & Cart Page. Increase revenue by 10% using smart and manual upsell
? Exclusive holiday offer: Install it now to get 33% off your lifetime subscription.
AMP by Ampify Me
Used for: increase loading speed, improve SEO and get more organic traffic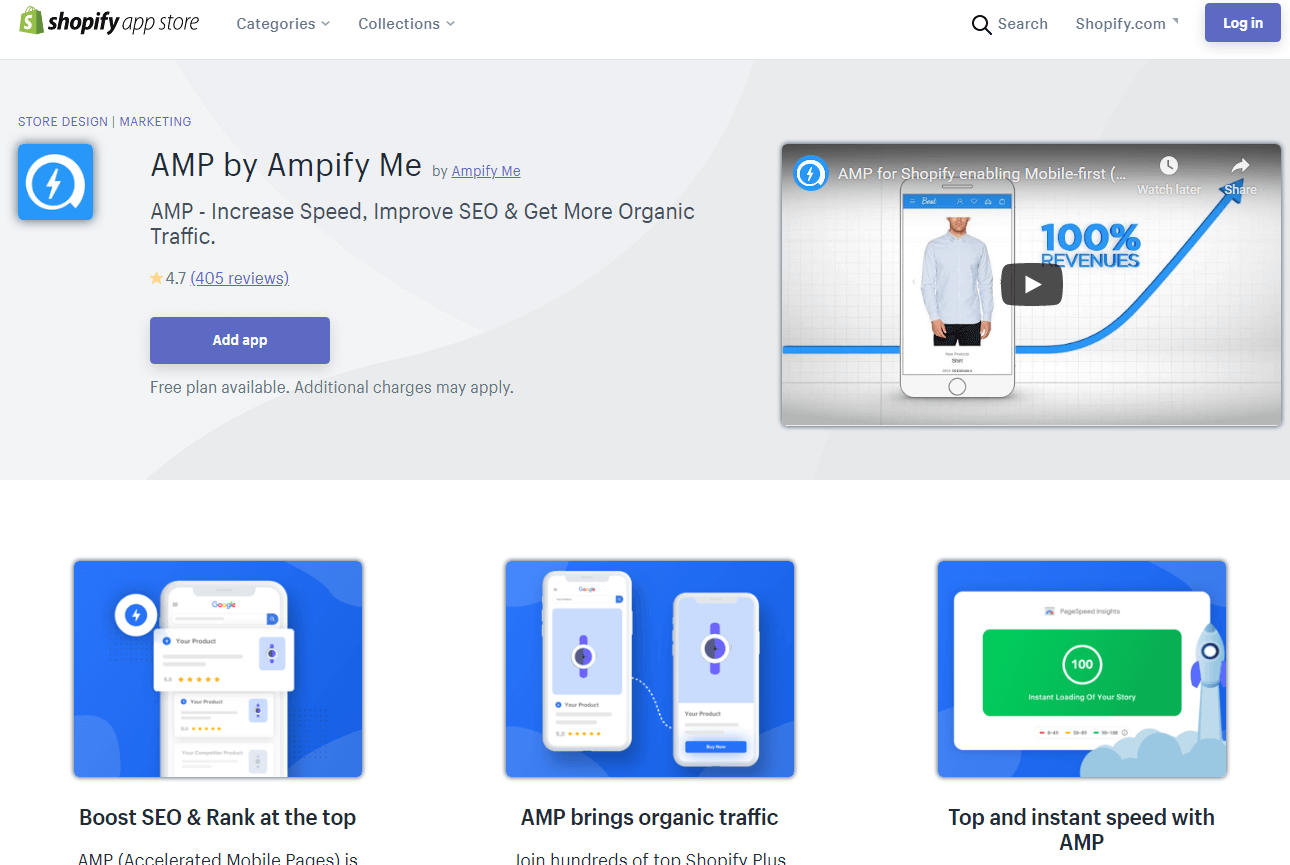 Main features of AMP by Ampify Me include:
Boost SEO & Rank at top: AMP (Accelerated Mobile Pages) is Google technology that boosts performance, improves SEO & shows your store at the top of Search Results
Instant speed with AMP: Get the perfect performance score, have cheaper cost per click on ads, dominate Google search results
? Exclusive holiday offer: Enter ALIREVIEWS20 when installing to get 20% off your lifetime subscription.
Audiencer
Used for: uncover hidden interests and analyze your audience to lower CPA and increase your ROAS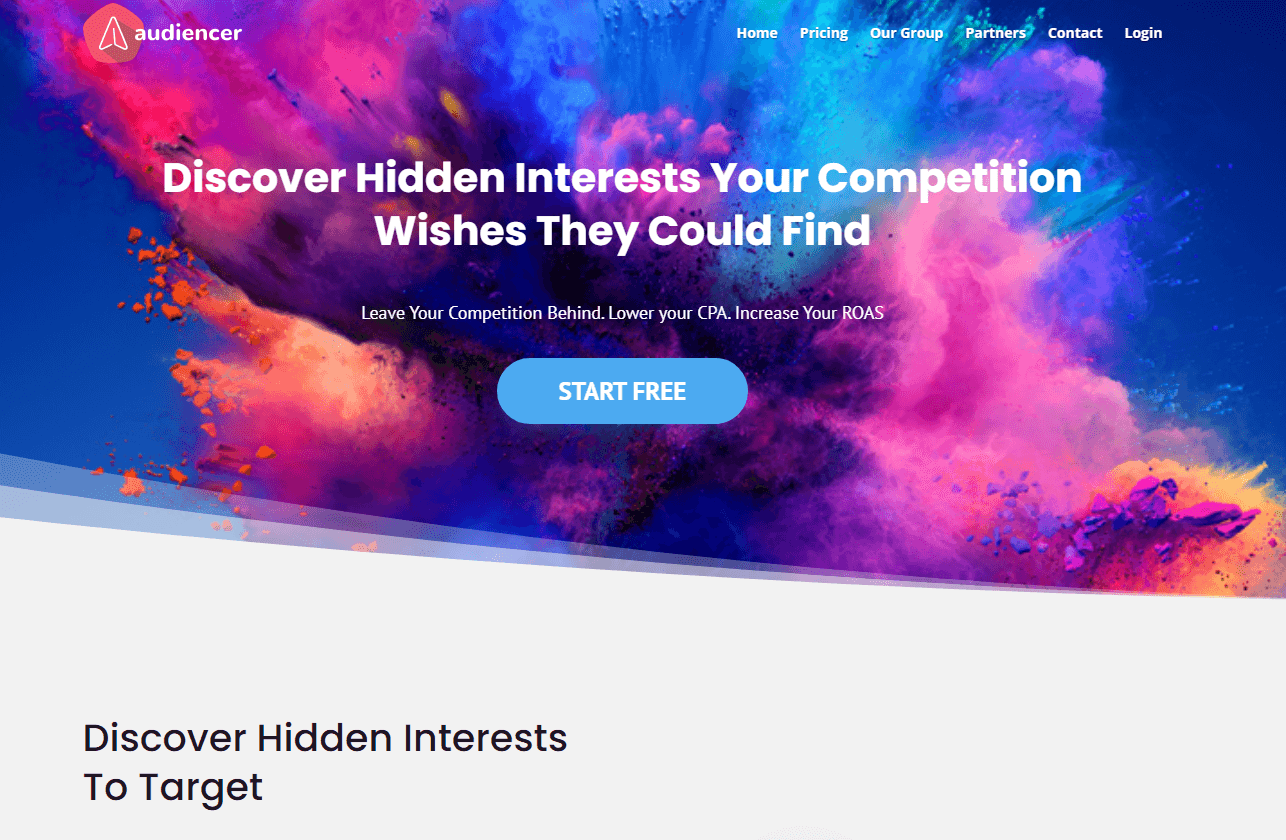 With Audiencer, interests research becomes much easier. Key features that make you eager to try:
Discover hidden interests: Audiencer uses Marketing API to bring you a full list of interests
Lower you CPC with high-affinity interests: show you those interests that only the fanatics in your market will know about and nobody else
Niche Explorer: Quickly browse your niche to discover new interests to target
? Exclusive holiday offer: Enter ALIREVIEWS20 when installing to get 20% off.
PickyStory
Used for: boost sales by offering product bundles to your shoppers.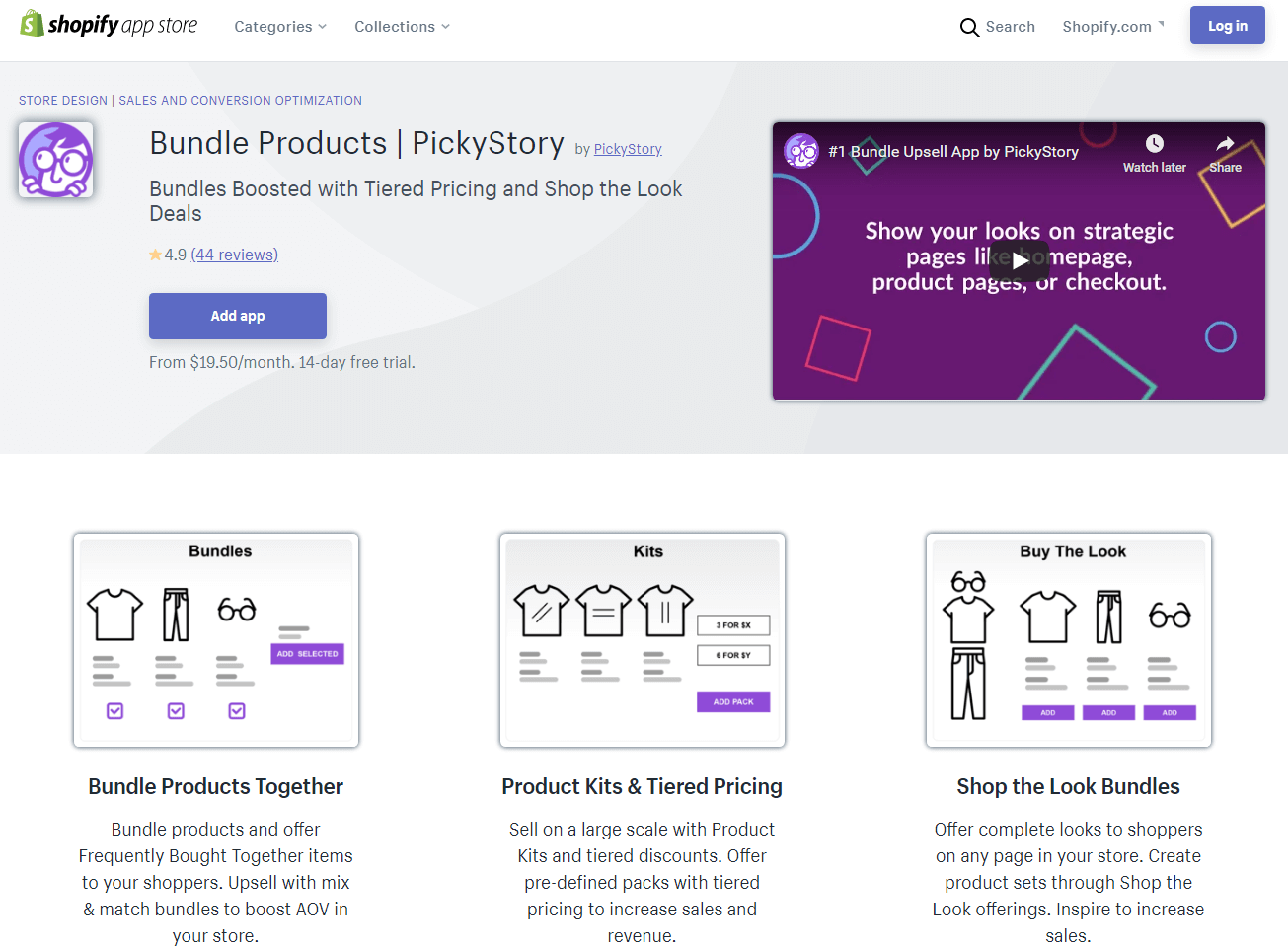 Let's uncover its highlight features:
Product bundles: Upsell Product Bundles with discounts on product pages. Offer Frequently Bought Together products to shoppers or let them mix & match to get the perfect pack
Product kits: Sell Product Kits with tiered pricing to increase sales volume and revenue. Create multiple tiers and incentivize shoppers to add more products with percentage-based or fixed discounts
Shop the Look: Display Shop the Look galleries and sections to offer complete sets of product combinations. Create multiple looks and display them across the store
? Exclusive holiday offer: Install it now to get 20% off your lifetime subscription.
ShopInspect
Used for: ShopInspect is an online tool that searches the internet for specific keywords that you type. You can search for products or shops, and then the tool will give you a report.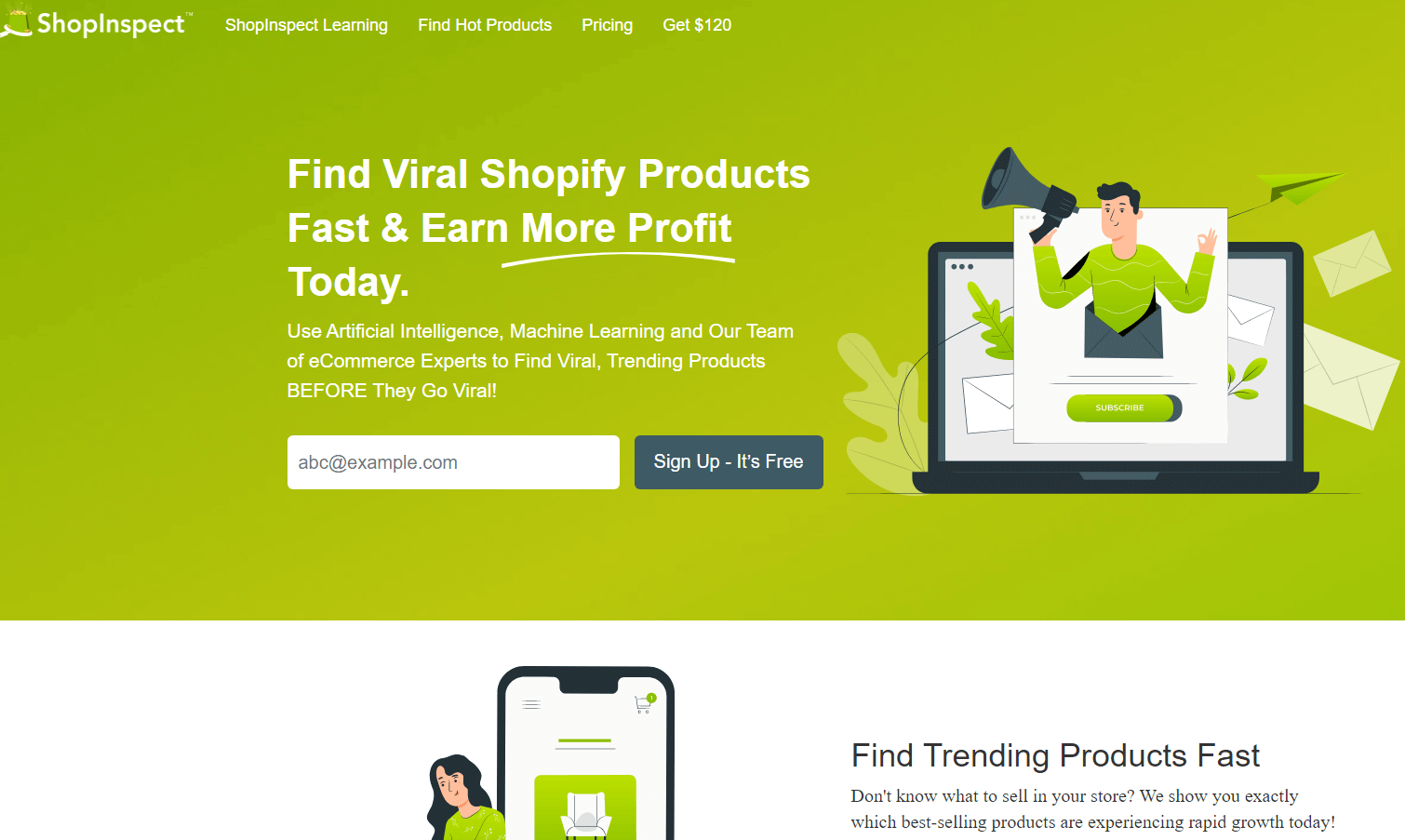 Find Trending Products: Don't know what to sell? ShopInspect shows you exactly which best-selling products are experiencing rapid growth today!
Predict Your Sales: See what the estimated sales are for a product in a particular store. Use this info to decide if you should sell similar products
Create Customized Product Videos: Select from free or paid premium videos & customize these videos for your own ad campaigns
? Exclusive holiday offer: Enter ALIREVIEWS50 when installing to get 50% off.
Ecomsolid
Used for: Skyrocket your sales with numerous sales boosters and enjoy flexibility in your designs. Multiple layout options & ready-to-use templates.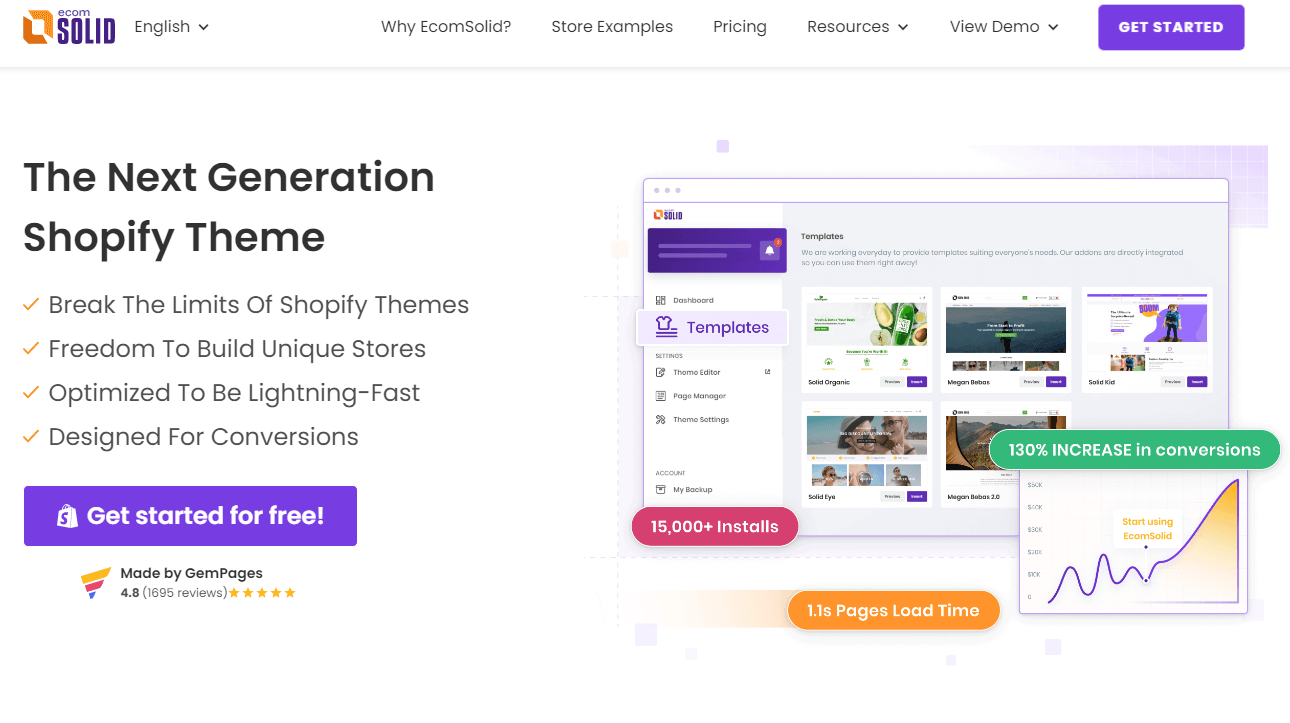 Mobile-first Optimized Theme: Mobile experience is our #1 priority. We enable your design to always be perfectly shaped for mobile display
Lightning-fast Page Load Times: EcomSolid theme is optimized to be lightning-fast and help boost your Shopify store's conversion rate to the next level
Forever Free Plan Available: 100% FREE until you decide to scale your business. Try out our features for free and for as long as you may need it
We hope these helpful apps and tools will supercharge and skyrocket your holiday sales!
Launch your Shopify store now! https://www.shopify.com/