Best Tips To Find Quality Suppliers on AliExpress
eCommerce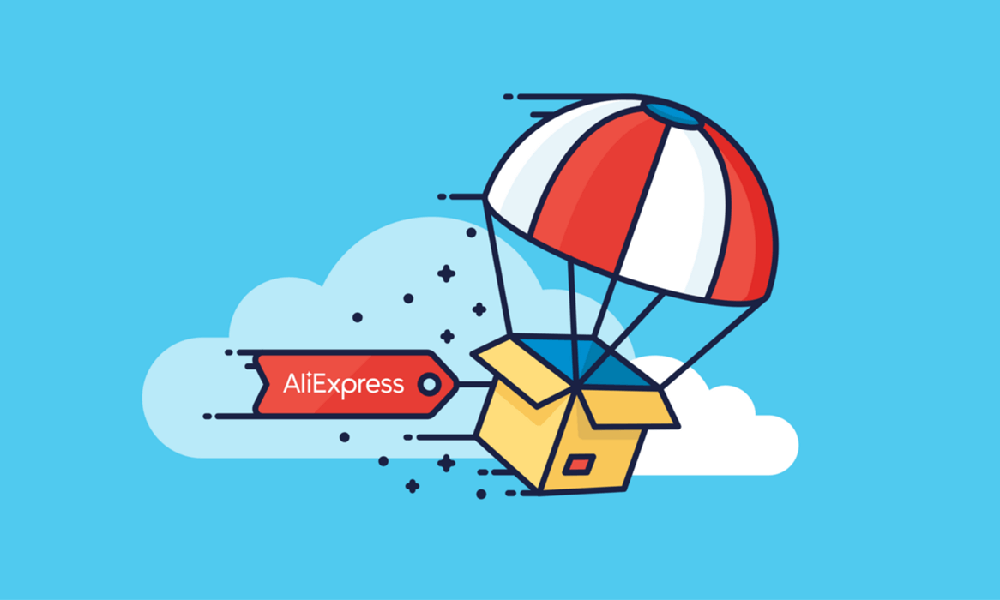 Starting a successful dropshipping site requires to find suppliers that are quality. Since the products and service of suppliers strongly affect customer's feelings, choosing a reliable supplier is a must-have step before starting dropshipping. This step is not only to help your customers receive a high-quality service but also to make sure that they will enjoy product satisfaction.
6 things to consider when choosing a dropshipping suppliers
It's important to remember the five most important factors to consider when choosing a dropshipping supplier for your online business:
Affordable price:

Price is the most obvious and important factor to take into consideration when looking for new dropshipping suppliers. Since there are various suppliers offer different prices for the same product, it's important to shop around and see who offers the best deal with the best quality product.
High quality

: There's often conformity between cost and quality: The more expensive the product, the better the quality. But quality is not only when the product meets its function, but also adequate product package, high transit protection, relevant brand label,… You'd better talk to the supplier to ensure everything about the product quality before signing in any contract.
Reliability:

If your supplier sends a product in 3 weeks instead of 2 weeks as you announced to your customer, they will blame you, not your supplier. Therefore, don't hesitate to ask anyone who has experience in dropshipping and used to work with specific dropship suppliers for the best choice. Besides, don't forget to research information about their earlier performance.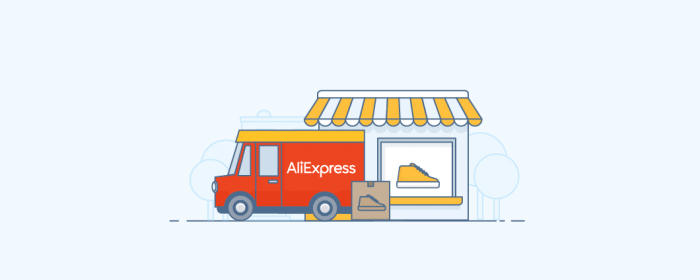 Shared culture:

A good supplier relationship is built on shared culture goals and attitudes. A direct conversation with your supplier is not only let you know how they likely to work with other business, but also give you a chance to consider whether or not the relationship will work

.
Provide relevant product option:

It's better to choose a dropshipping supplier who can provide you with a diversity of products which fall into a category you're familiar with. They commonly offer a cheaper price with significant customer service than smaller suppliers. With these advantages, you can charge a higher price than other retailers while still ensure the customer's satisfaction with your products.
Excellent customer support:

There will be pop-up problems that appear when doing dropshipping that you need to have a strong customer support team to answer any questions from customers or help solve the problems. Don't forget to the court about extra features like special deal alerts or inventory updates.
Best tips to find out quality suppliers on AliExpress
AliExpress is one of the most popular marketplaces for e-commerce entrepreneurs running the dropshipping business model. So many dropshippers chose this e-commerce platform to run their business and got into success. Here are some top tips on how to find the best quality suppliers on AliExpress you shouldn't miss:
Start your Shopify 14-day trial with FireApps
Did you know Shopify is now accounting for 20% of the e-commerce business.
Over 2200 merchants open their Shopify store everyday and 50% of them have a repeat purchase. Join them today!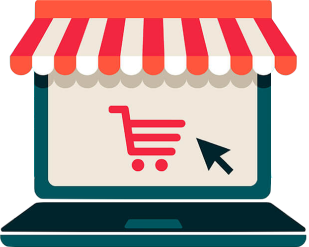 1. Don't Always Go For the Lowest Price
Typically, the price on AliExpress.com goes down with the quality. So don't get overly excited when you find the same product at a fraction of the price. There are a lot of sellers offering similar products on AliExpress.com. Be sure to compare the price of different suppliers set. If a number of sellers have similar prices on the same product, but one supplier has a significantly different price. This usually indicates that they have compromised on the quality of the product.

Although a lower price does not necessarily mean lower quality and vice versa, we highly recommend you avoid the following situations. Keep in mind that Chinese sellers on AliExpress.com have very tight margins and understand them well. This is why a higher price normally means a better quality product.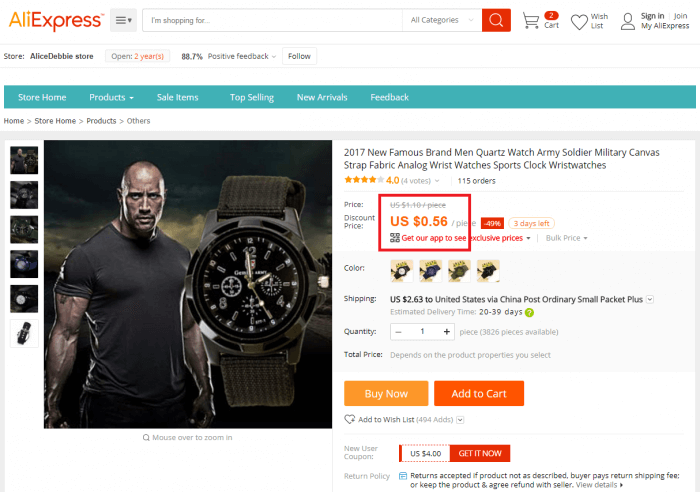 2. Buy From Suppliers That Have 95% and Higher Positive Feedback
The two most important things while evaluating AliExpress.com sellers are their Feedback Score and Positive Feedback Rate. The Feedback Score indicates the seller's sales volume. While the Positive Feedback Rate represents the feedback rate that the supplier has received. Always aim for 95% and a higher positive feedback rate and at least a 2,000 feedback score.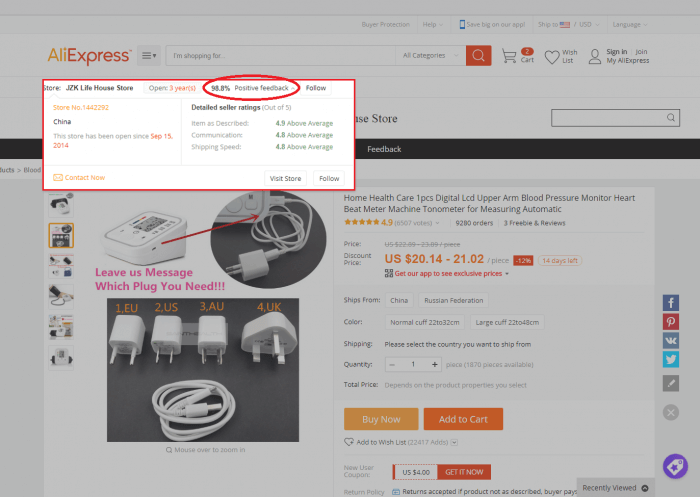 Obviously, this doesn't automatically mean that a supplier with a 500 feedback score is not to be trusted. However, it is a good general measure to go by.
If a particular product does not yet have any feedback, look up the other products in the same category of that supplier and check the feedback. You won't want your customers to become the testers for some sellers to start selling other vertical products.
To import reviews from AliExpress to your store in the fastest way, go for Ali Reviews.
3. Be Careful With Brand Products
Genuine, known brand products on AliExpress.com are very rare. Always try to avoid popular brand products in your store, as they may not be authentic.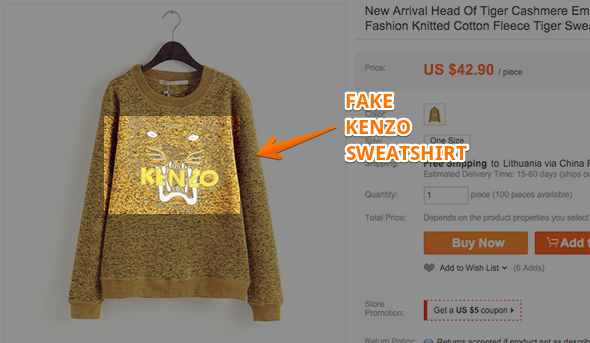 4. Avoid the "out of stock" dropshipping mistake
We learned early on how much we actually lose by saying "sorry, we're out of stock" to a customer. So we made a strategic decision to source multiple suppliers for the same or at least similar products.If supplier A went out of stock, we would dropship from supplier B even if he had higher prices. In case we had no way to source the exact item from a different supplier, we would offer an upgraded product. Even if it meant making no profit or losing a few bucks on the specific transaction. In the long run, this strategy proved itself with a growing base of returning customers.
For a seldom worst-case scenario, we would order the product from another eBay /Amazon seller. They usually make no profit, but still keeping our customers happy!
Let's say you have an emergency situation — a customer files a dispute on your PayPal account and insists on a reshipment. You want your supplier to respond to you immediately, don't you?
To protect yourself against such situations, always check how responsive the AliExpress.com supplier is before importing their product. Write them a message via AliExpress.com and see how quickly you will receive an appropriate response. You can even create a fictional scenario where you say you haven't received your order. Note how long it takes for your seller to reply and how they handle the situation.
5. Order Samples
When the primary due diligence of the supplier is done and you have imported their products to your store, place a couple of test orders. If funds allow, we suggest that you order 3–5 samples from different sellers. You won't, of course, be able to order samples of all products you are planning to sell. Let try ordering from as many sellers in your store as possible to see how long the delivery actually takes the quality of the product, and the packaging used for shipping.
While it makes perfect sense to order samples before selling them in your store, it may also be useful to wait until you have already imported their products. Provided that you've carefully checked the supplier before importing their products (contacting, feedback score, comparing, etc.). Your actual sale could be the final validation step for whether to keep them as a supplier.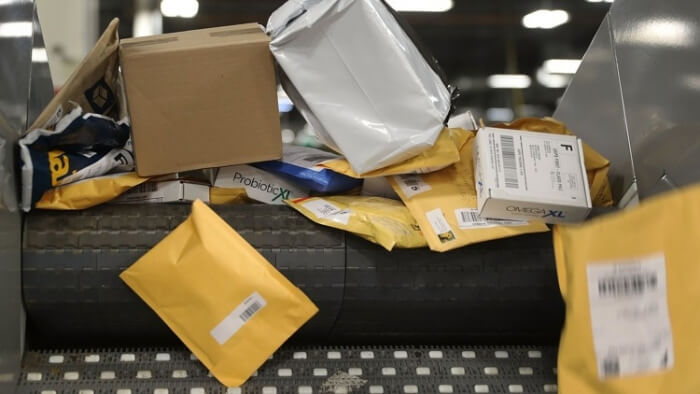 6. General Safety Tips — Buyers' Safety Programme
AliExpress.com guarantees a Full Refund if a customer doesn't receive the order. It also offers a Partial Refund if the item is not as described. If the order hasn't arrived within the promised time, or if the product differs from the described, simply contact the seller or submit a refund request by clicking Open Dispute. There you can formally discuss possible solutions with the seller. If you are not satisfied with the seller's suggestions, you can Escalate Dispute to AliExpress.com. They will then mediate between you and the seller to resolve the issue.
Dropshipping from AliExpress makes all parties equally happy. AliExpress as a platform gets its share of revenue, suppliers sell their products, and you make profits. As you can see, there are plenty of products from quality suppliers on AliExpress you can pick up to sell in your own store as many as you want.
Now let's think! What if there is a totally free app that can help you save more time and make your dropshipping business more efficient with comprehensive functions like auto sync as many products as you want from AliExpress to your store, auto fulfill orders in just a few clicks, and more than that?
Don't waste your time anymore, let's discover this App right away!
Launch your Shopify store now! https://www.shopify.com/