How to start a Shopify store in less than 1 hour
Shopify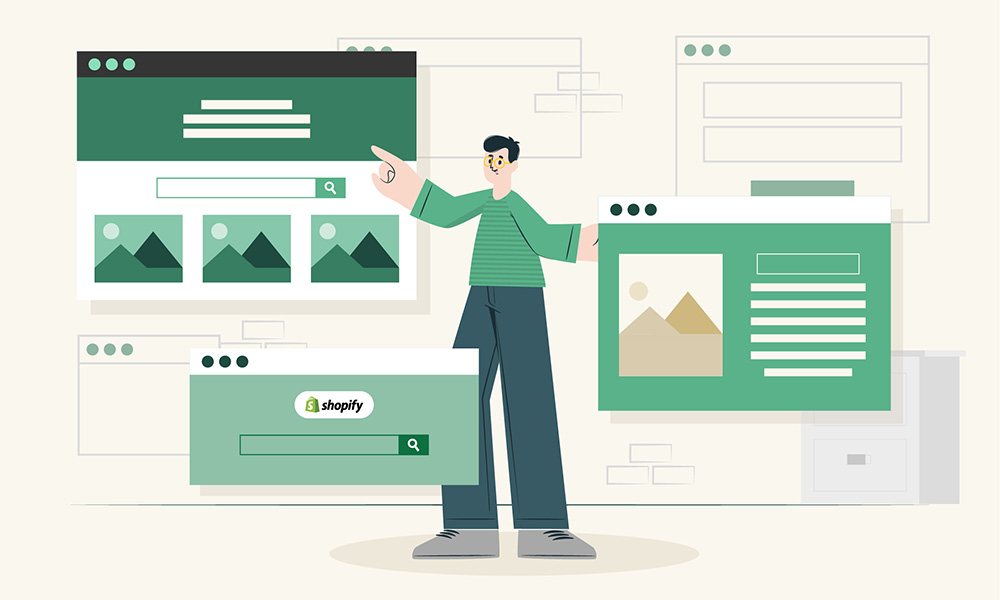 According to Wikipedia, there are 2.05 billion global digital buyers in 2020 and the number will increase to 2.14 billion by the end of 2021. There are over 12 million e-commerce sites on the Internet nowadays. Though, only 5% of them make over $1,000 in sales per year. And starting a Shopify store is an awesome way to break into this e-commerce world. Shopify is one of the most popular e-commerce platforms with over 20% of the e-commerce market share and over 1,700,000 stores in 175 countries. You can read more about What is Shopify? How does Shopify work?
Are you planning to jump into the e-commerce world but don't know how to start a Shopify store? It's simpler than you think. In this article, we will bring you clear, actionable, step-by-step instructions to give you a good start. Are you ready? Let's go!
How to set up a Shopify store – a step-by-step tutorial
1. Creat a Shopify account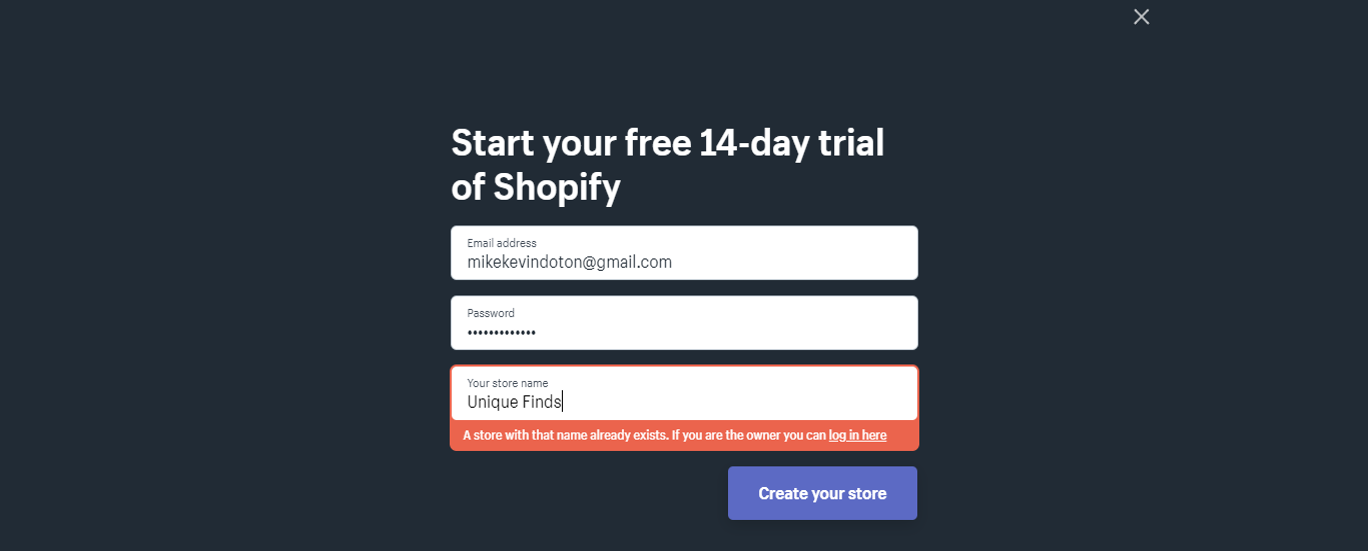 Your first step for starting a Shopify store is to sign up for a Shopify account and choose a great name for your store. Creating an account on Shopify is very simple following those steps:
Start your Shopify 14-day trial with FireApps
Did you know Shopify is now accounting for 20% of the e-commerce business.
Over 2200 merchants open their Shopify store everyday and 50% of them have a repeat purchase. Join them today!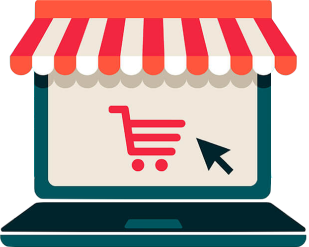 Visit Shopify's homepage, then click "Start free trial" and you'll see an empty field at the top of the screen for you to fill out.
Then you have to enter an email address and create a password for your account.
Step 3 is choosing a great name for your Shopify store and your niche (keep in mind that you need a simple, original, easy to spell and remember name).
Then you need to fill out your experience with e-commerce and some personal details.
After that, your Shopify account will be up and running.
Last, configure the settings to launch your Shopify account.
2. Add products you want to sell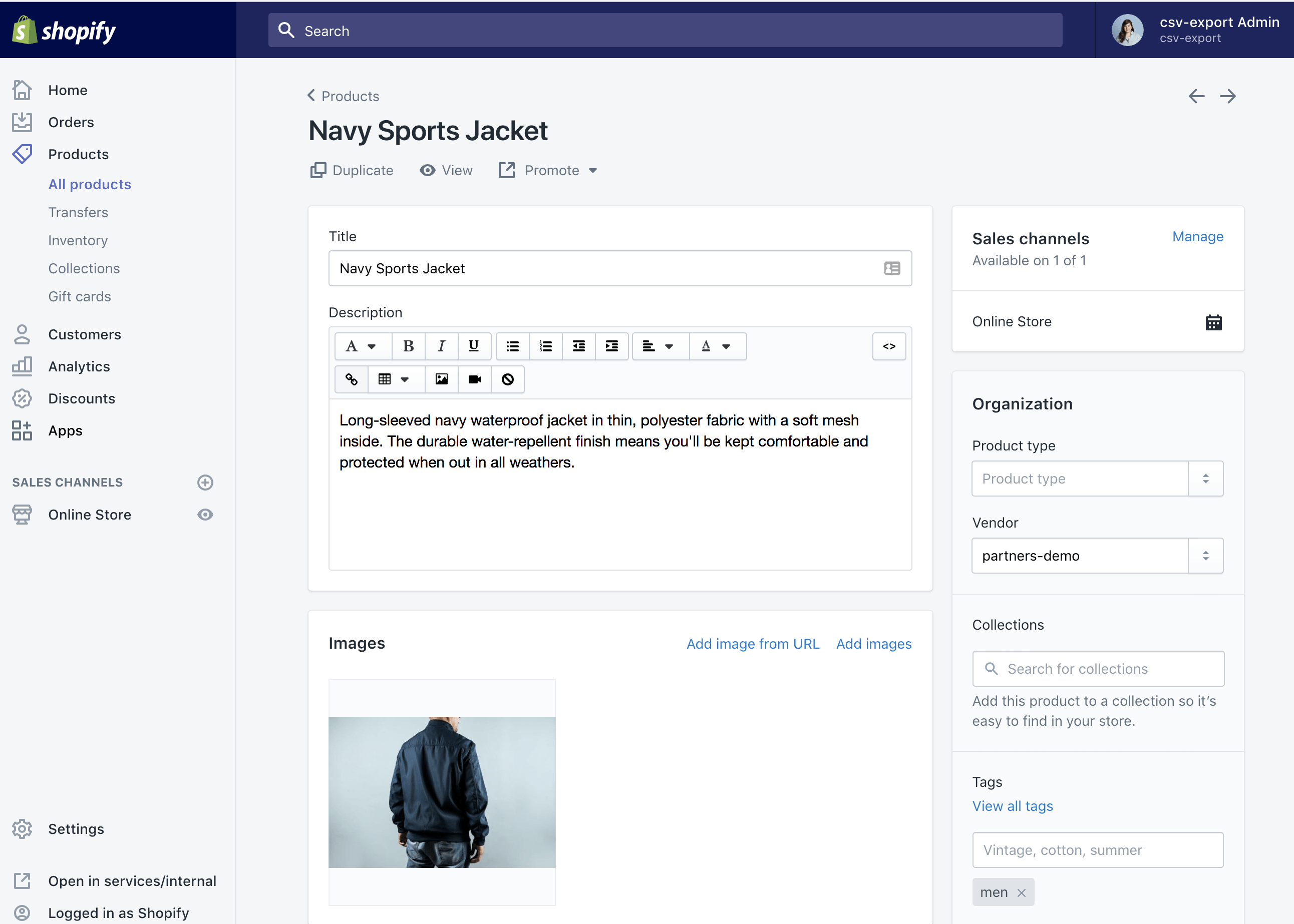 Next step, you'll need to start adding products. The process of adding products with Shopify is very simple but might take time depending on the number of products you want to add. You can follow these simple steps below to add products to your Shopify store:
First, select "Add a Product" from the centre panel or "Products" from the side menu.
Second, add the product name, description, image, price and more.
Then, select "Save Product" at the bottom.
Remember that once you've done adding products, make sure to organise them into collections and make navigation easy for your customers to shop.
To add products, you can install some popular product apps for Shopify such as Oberlo, Ai Orders, Spocket, Modalyst, MXED, etc. You can use them to search for products that you want to sell from AliExpress. Moreover, you can also customize the products, descriptions and select beautiful photos. All you need to do is to click the import button on any products to import them directly into your Shopify store.
3. Create key pages for your Shopify store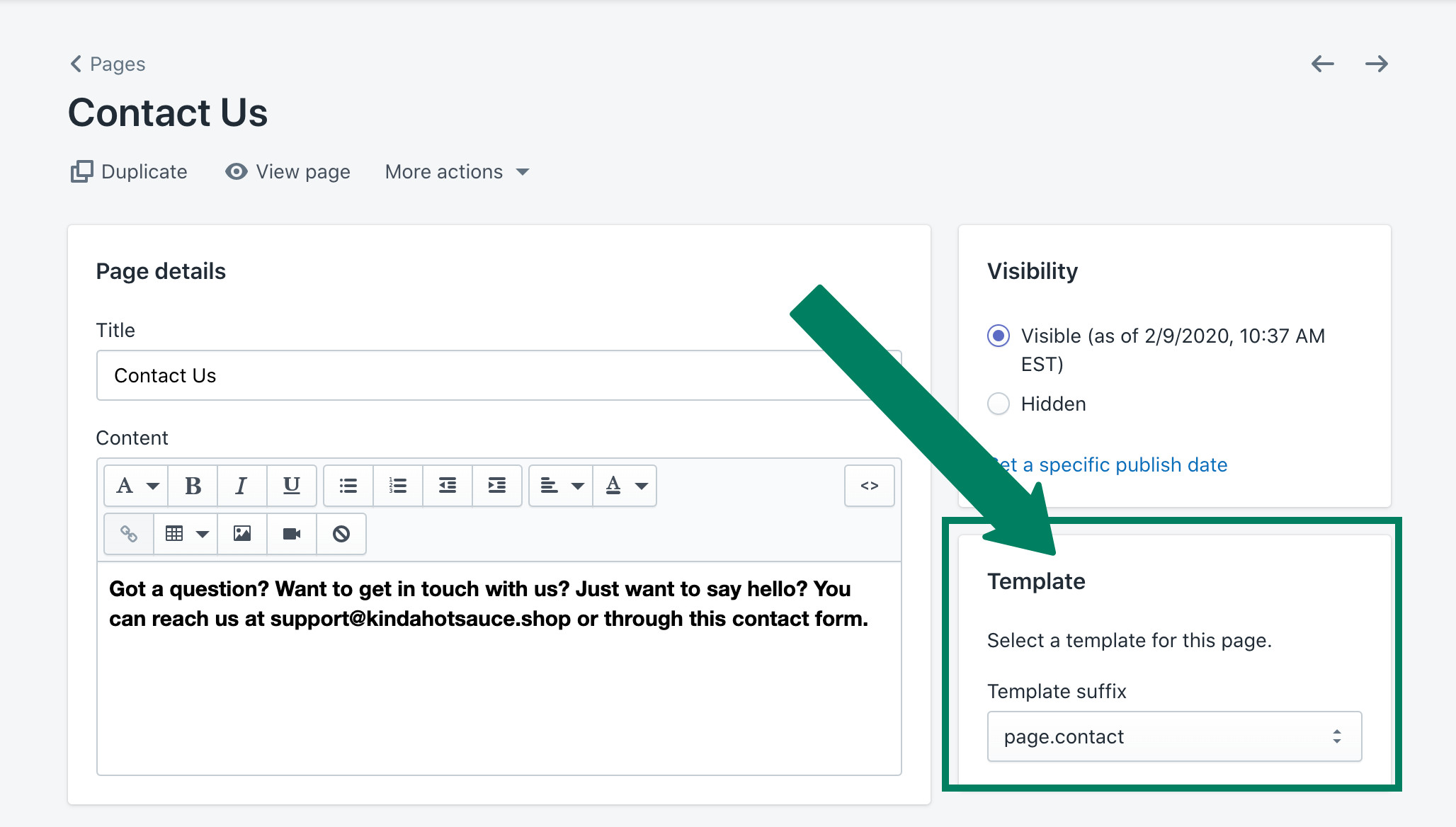 Online store needs more than just products to purchase. You need to help your shoppers understand your business, give them reasons to trust as well. So you should create some key pages you think will help you earn your customer's trust. You can create most of these essential pages under "Online Store > Pages". And some of the most helpful pages you should have on your store include:
Contact page
About page
FAQ page
Policy pages (you can set up under "Settings > Legal")
4. Customize your online store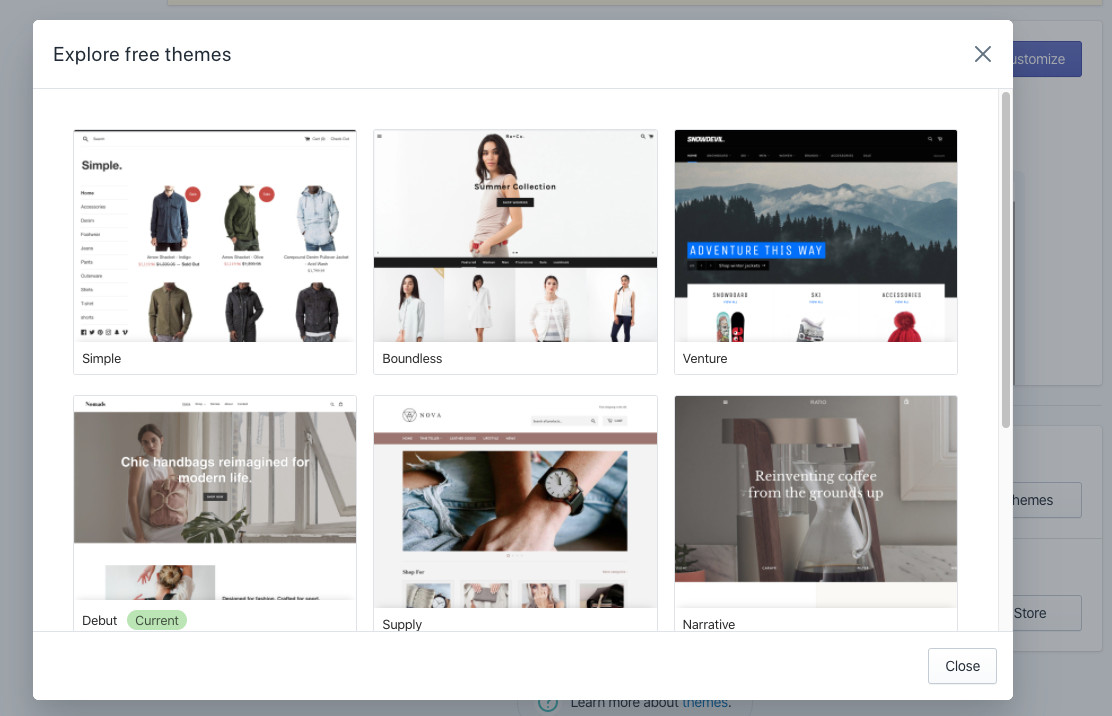 It's time to customize your online store. You can click the "Online Store" tab located on the left-hand sidebar of your Shopify dashboard. Now from here, you can play around with all parts of your online store.
Pick a theme and you can also play around with the layout of web pages, the color scheme of your site, typography, social media icons, checkout page. Don't forget to click "Save".
Creat a logo
Add different web pages such as: About us, Contact us, Policies, FAQ.
Sort your website's navigation/main menu
Upload main banner
Add images and text
Edit featured products
Set up your footer
5. Customize your shipping settings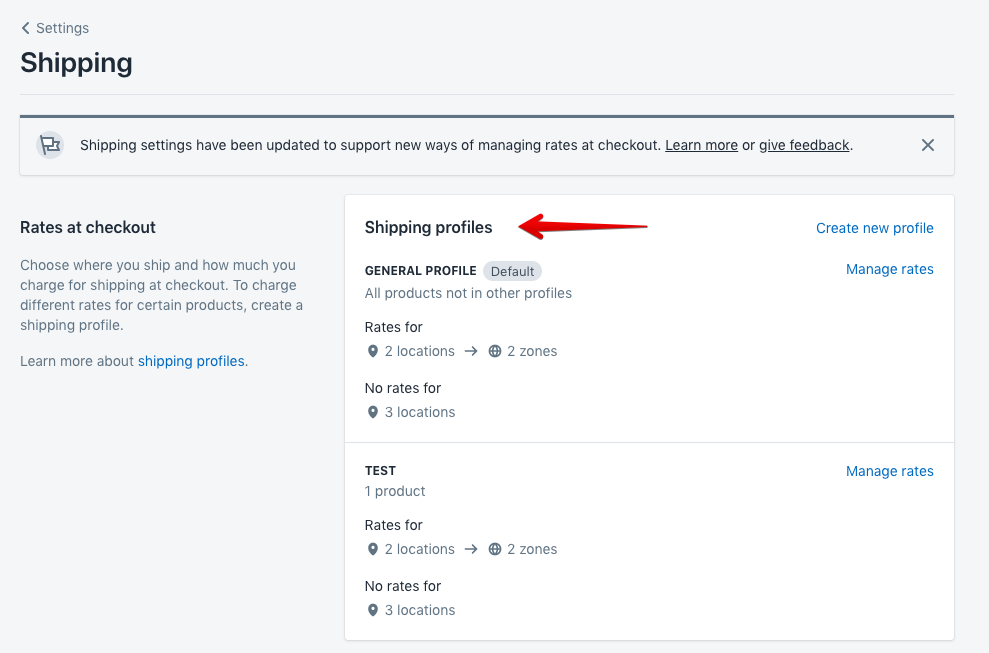 Shipping can be one of the most complex aspects of starting and running a Shopify store. With Shopify Shipping, you can get discounted rates, print shipping labels and manage order fulfillment. You also can:
Offer free shipping
Charge real-time carrier rates
Charge a flat rate
Offer local pickup/delivery
6. Customize your checkout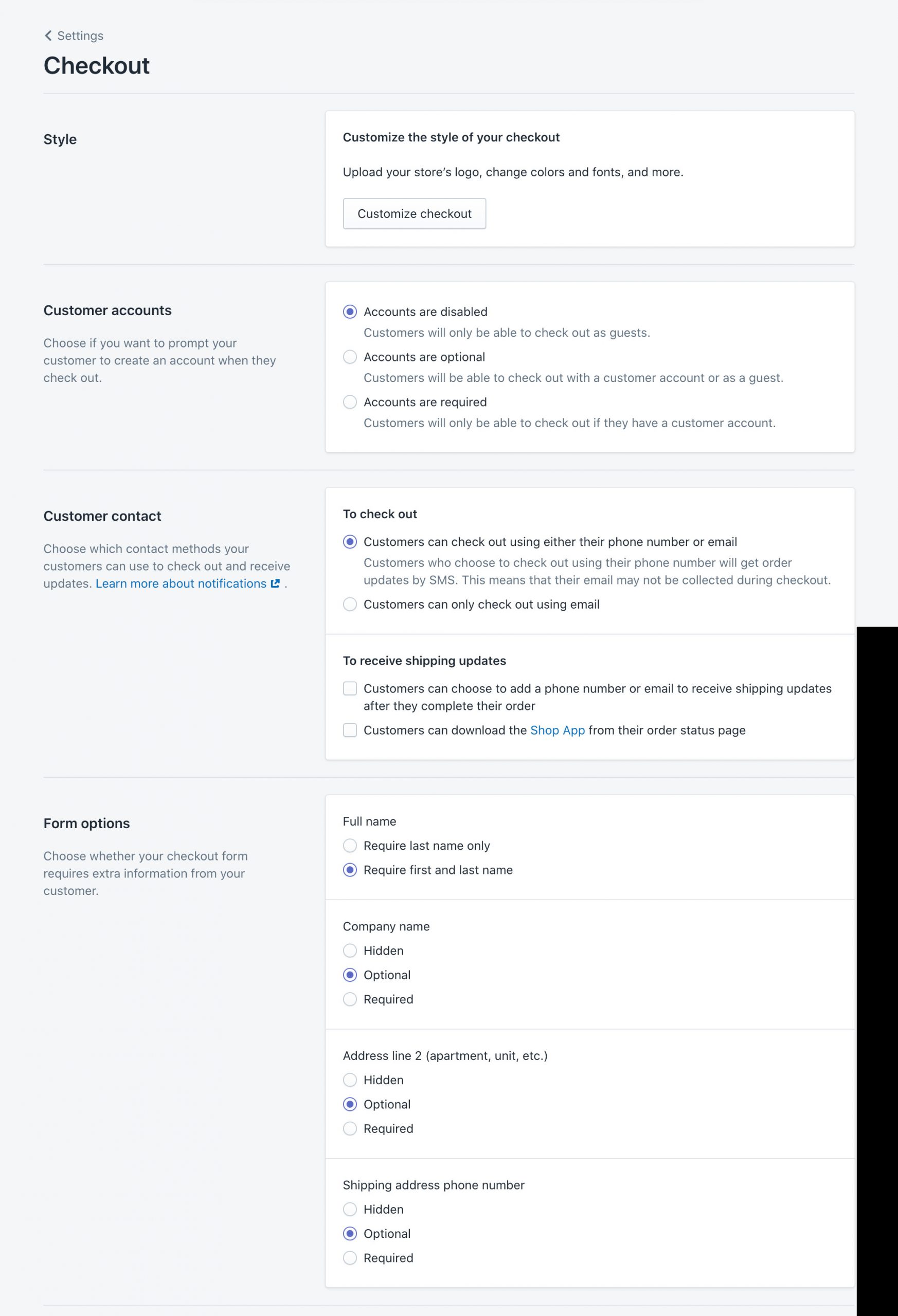 Besides, Shopify also lets you customize your checkout settings. Additionally, you can consider the following choices:
Abandoned checkouts
Customer contact
Email marketing
7. Configure your tax settings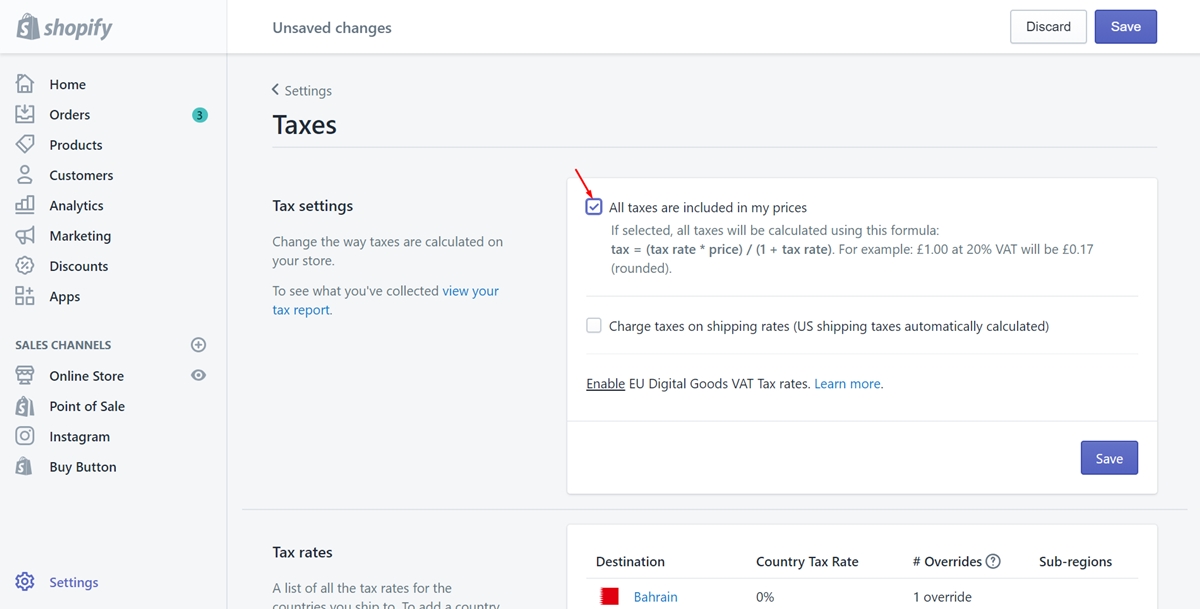 After that, you have to collect taxes to send to the government when someone orders from your store. The good thing is Shopify will help you automatically handle most tax calculations using default sales tax rates around the globe.
You can go to "Settings > Taxes" in Shopify to set up your tax regions. Right here, you can edit the default rates or apply overrides if specific conditions apply in your region or to your products. However, please note that Shopify doesn't remit or file your sales taxes for you.
8. Set up your payment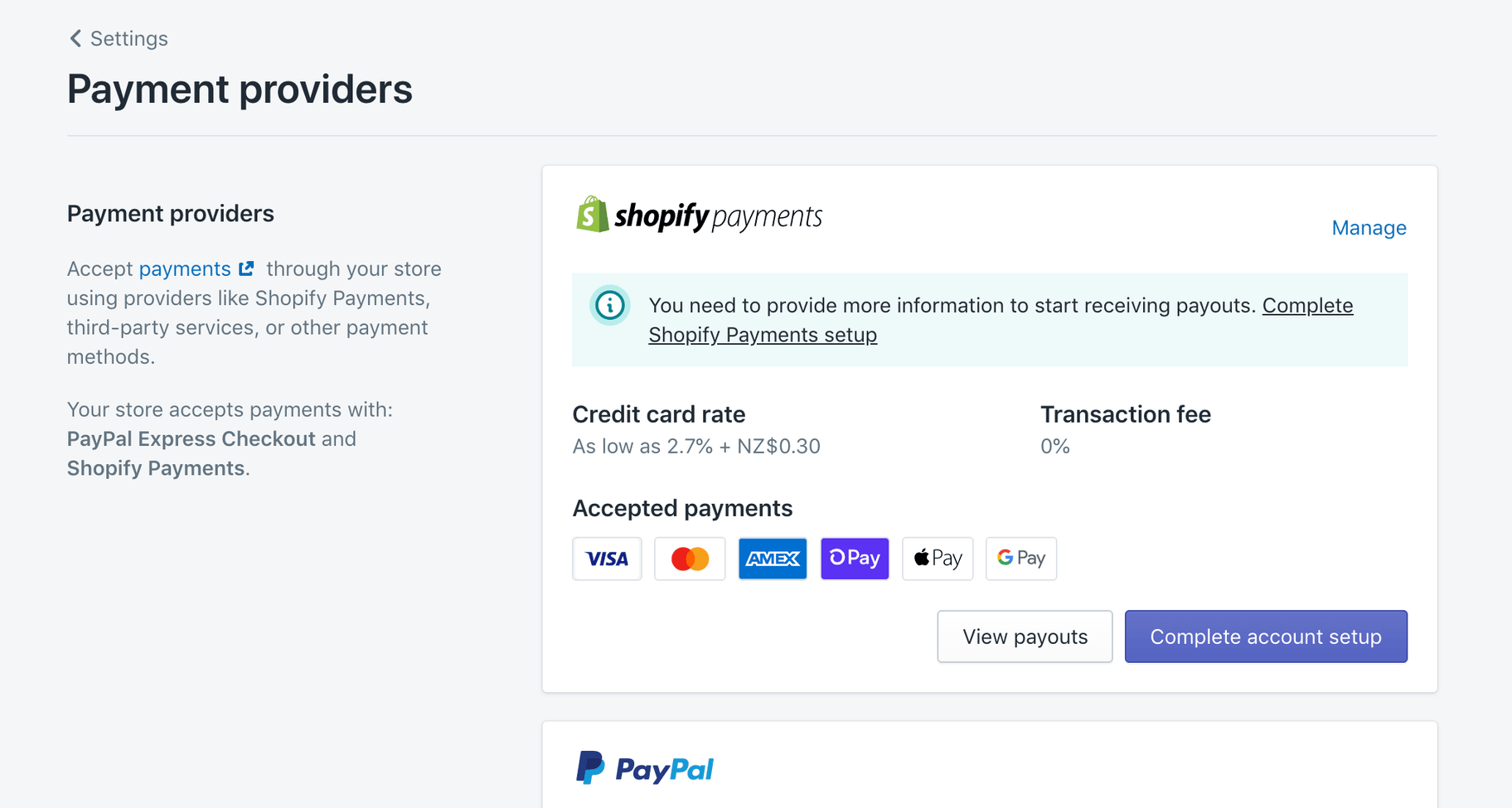 Then you need to add a payment options to your Shopify store. If you don't add a payment options, you won't be able to receive money from your customers. From Shopify's "Settings" page. Select the "Payments" tab and add your payment options. You can use your PayPal account or sign up for one in just a few minutes. And you can also "Manage my settings" for Shopify Payments and do things like below:
Choose the payment options you want to offer
Sell in multiple currencies
Set your payout schedule
Customize how you appear on your customer's bank statements
9. Prepare your store before launching
And here are the final steps should go over before launching your Shopify store:
Add a custom domain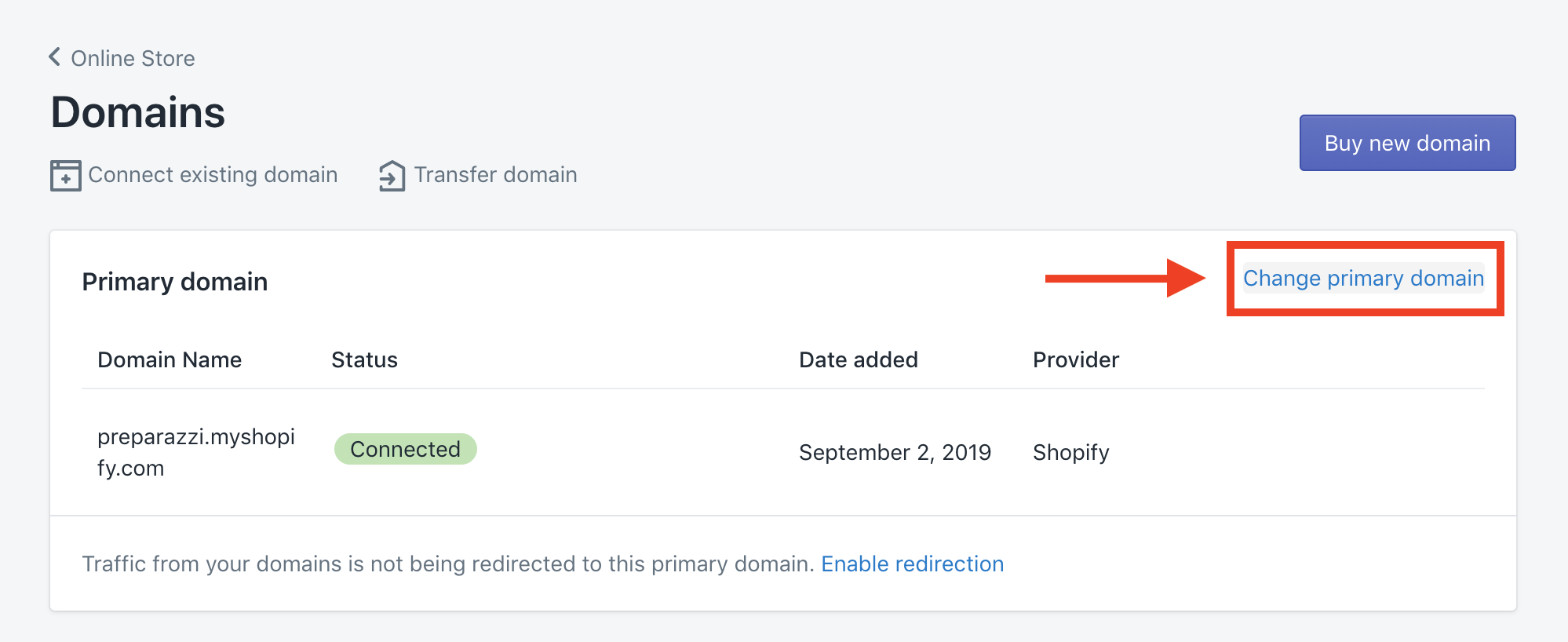 You should add your own web domain name or your Shopify store's URL will display as https://YOUR-STORE-NAME.myshopify.com/. You can click on 'Online Store' to see this option. Then you'll see 3 different ways you can connect with your domain:
Connect with a third-party domain
Transfer a domain to Shopify
Purchase a new domain
Install relevant sales channels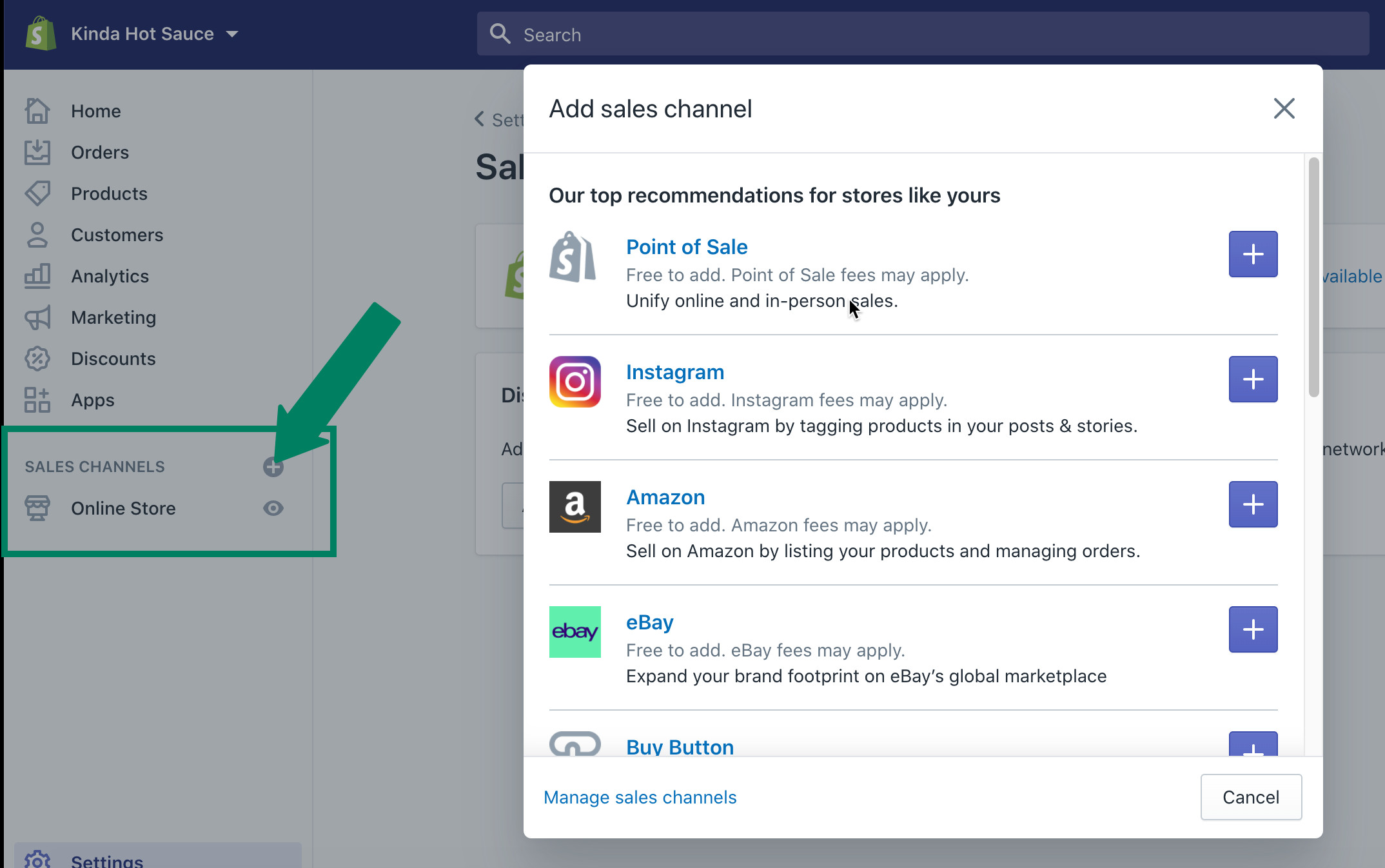 You can add more sales channels to your Shopify store to meet your customers where they are and keep track of your products, inventory, and report in the same Shopify account.
You can add sales channels by clicking the "+" button next to Sales channels. And the "Product pages" under "Product availability", you can choose which products are available on which channels up to you. There are several online channels that you can add to your Shopify when selling online below:
Shopify POS
Social networks (Facebook, Instagram, Pinterest and more)
Marketplaces (Amazon or eBay)
Google channel
Set up your store for marketing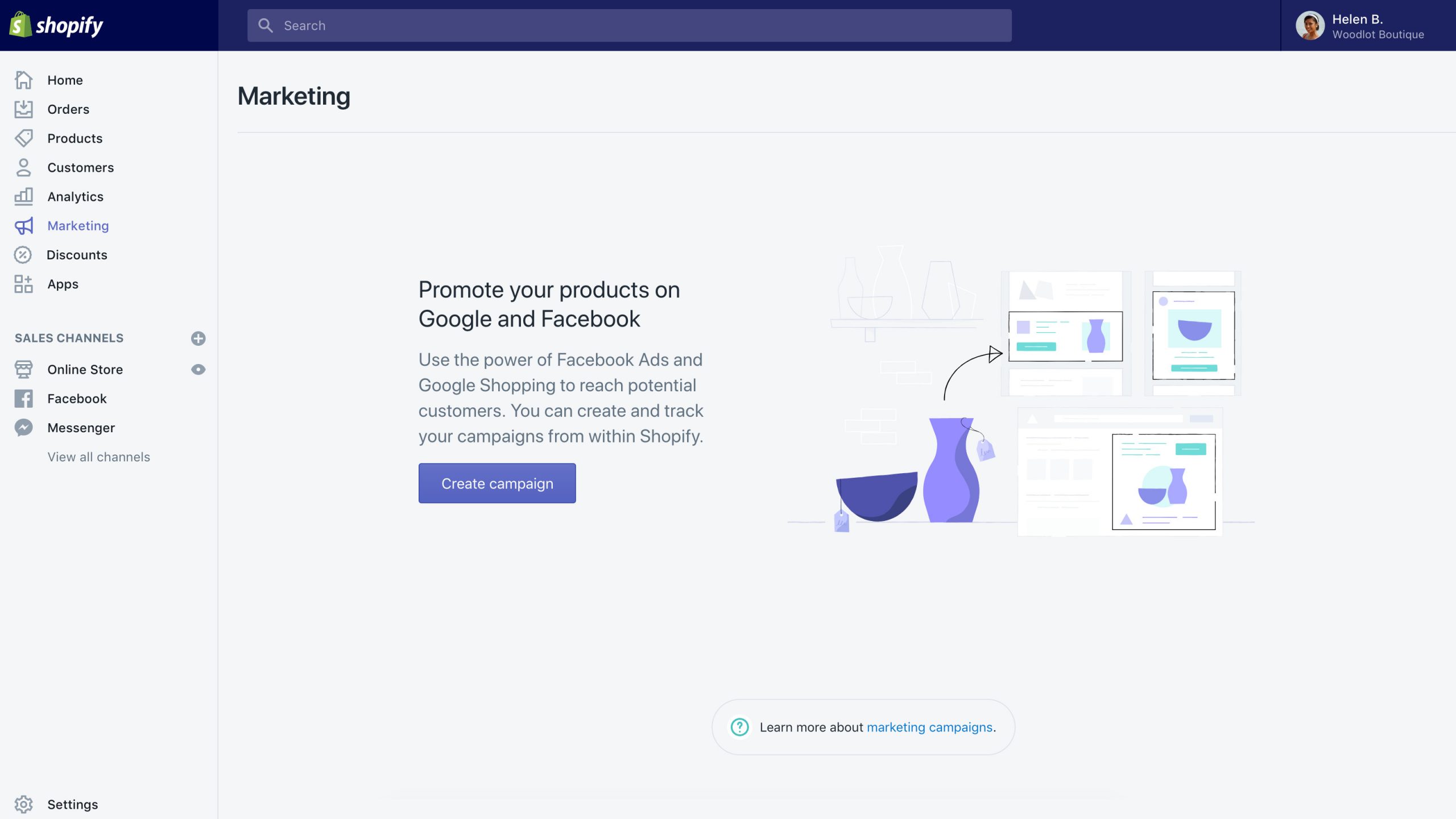 It's important to set up the right marketing foundation for tracking and analytics so you can get the most out of your efforts as you drive traffic to your store. You can learn where your traffic and sales are coming from, your conversion rate, traffic and sales over time with:
Google Analytics
Facebook Pixel
Search Engine Optimization (SEO)
10. Launch your Shopify store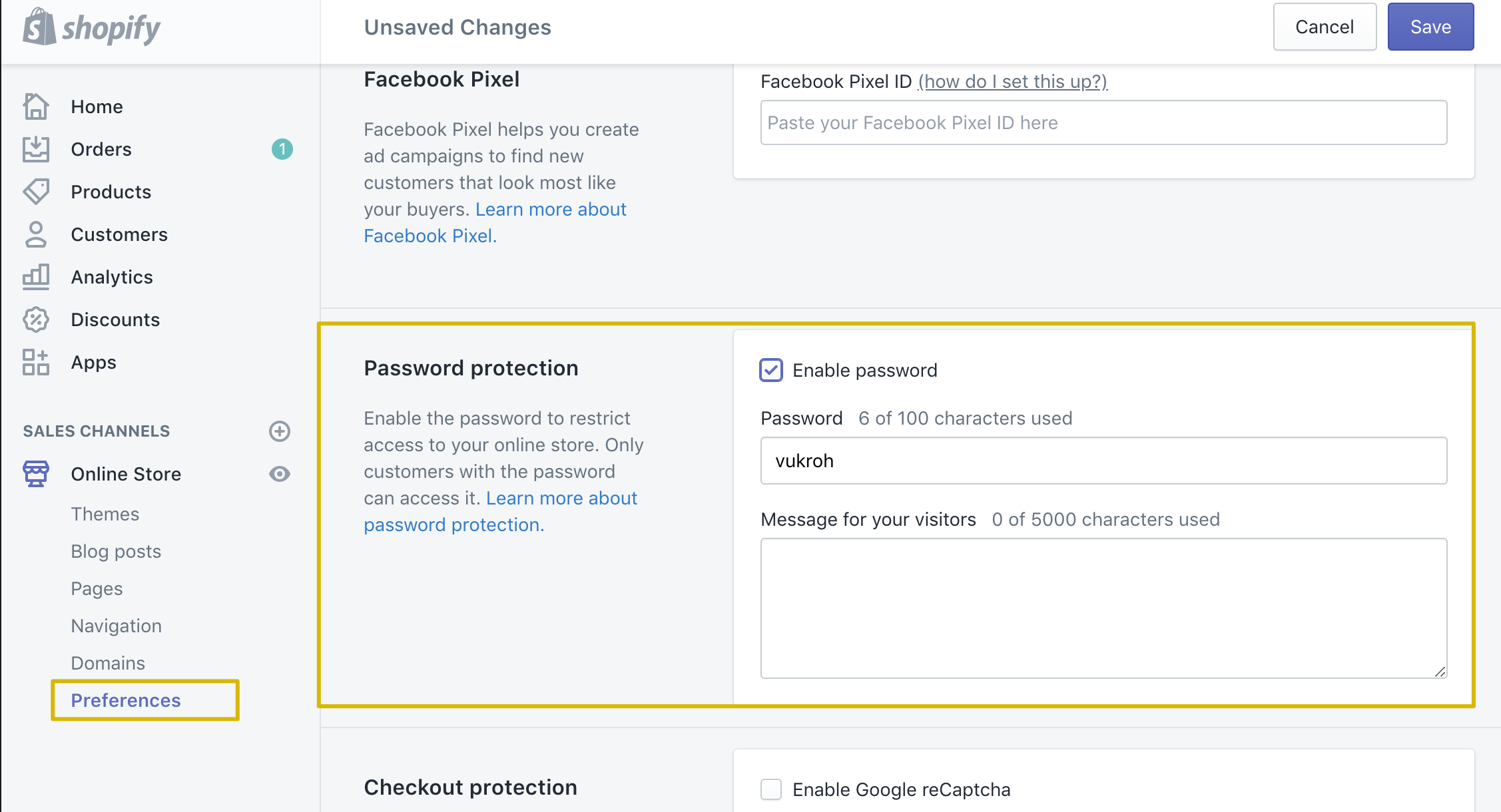 Now it's time to launch your store. After you've picked a plan and tested your online store customization, you're ready for people all over the world to see it. And it's just the beginning for you. Because you can make your store even better over time, so don't worry.
You can remove your online store password page (under "Settings > Preferences") to give customers access to your store and start telling the world that you are open for business.
Conclusion – Before you start a Shopify store
Congratulations, you've just created your first Shopify store! Above we shared to you a detailed tutorial about how to create a Shopify store in under 1 hour. It wasn't perfect, but it was what you needed to get started. You now know how to start and set up a Shopify store but be sure to pay attention to these crucial advice before taking it to the next level.
Invest your time, money and efforts to treat your store as a serious business
Create a highly focused store concept
Choose the right niche and quality products to sell
Get going, get better along the way
If you have further questions, please leave your comment below and keep an eye on https://fireapps.io for more interesting articles.