Messent: Your truly wizard for SMS marketing
Product Update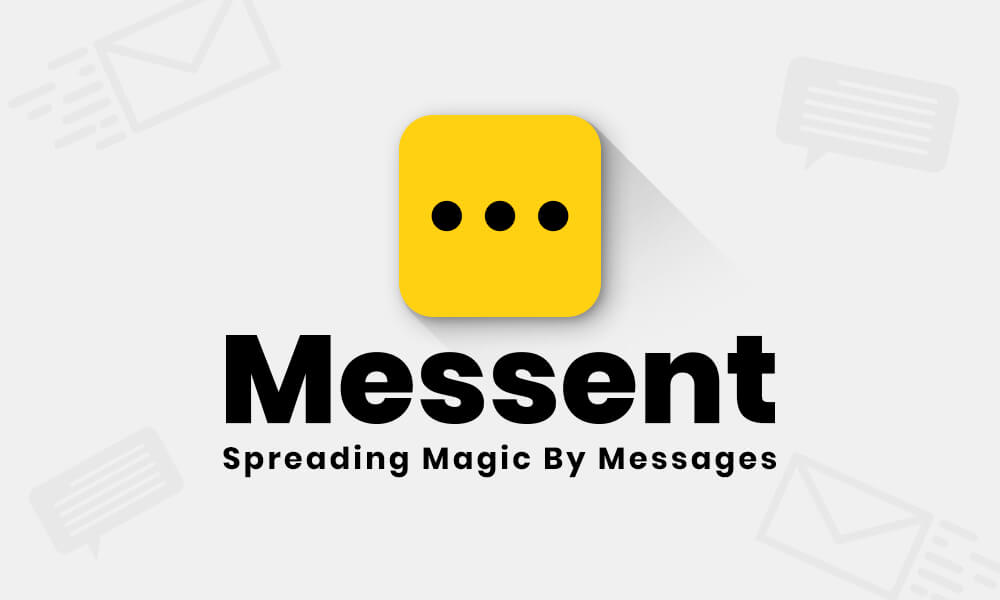 Marketing is all about how to approach people and turn them into buyers. Once they've been buyers, marketing makes them buy again.
There were many methods had been invented and deployed. However, this is time for SMS. With the power to reach to the deepest corner of the customer, SMS is the most impact message medium we have in the world for now.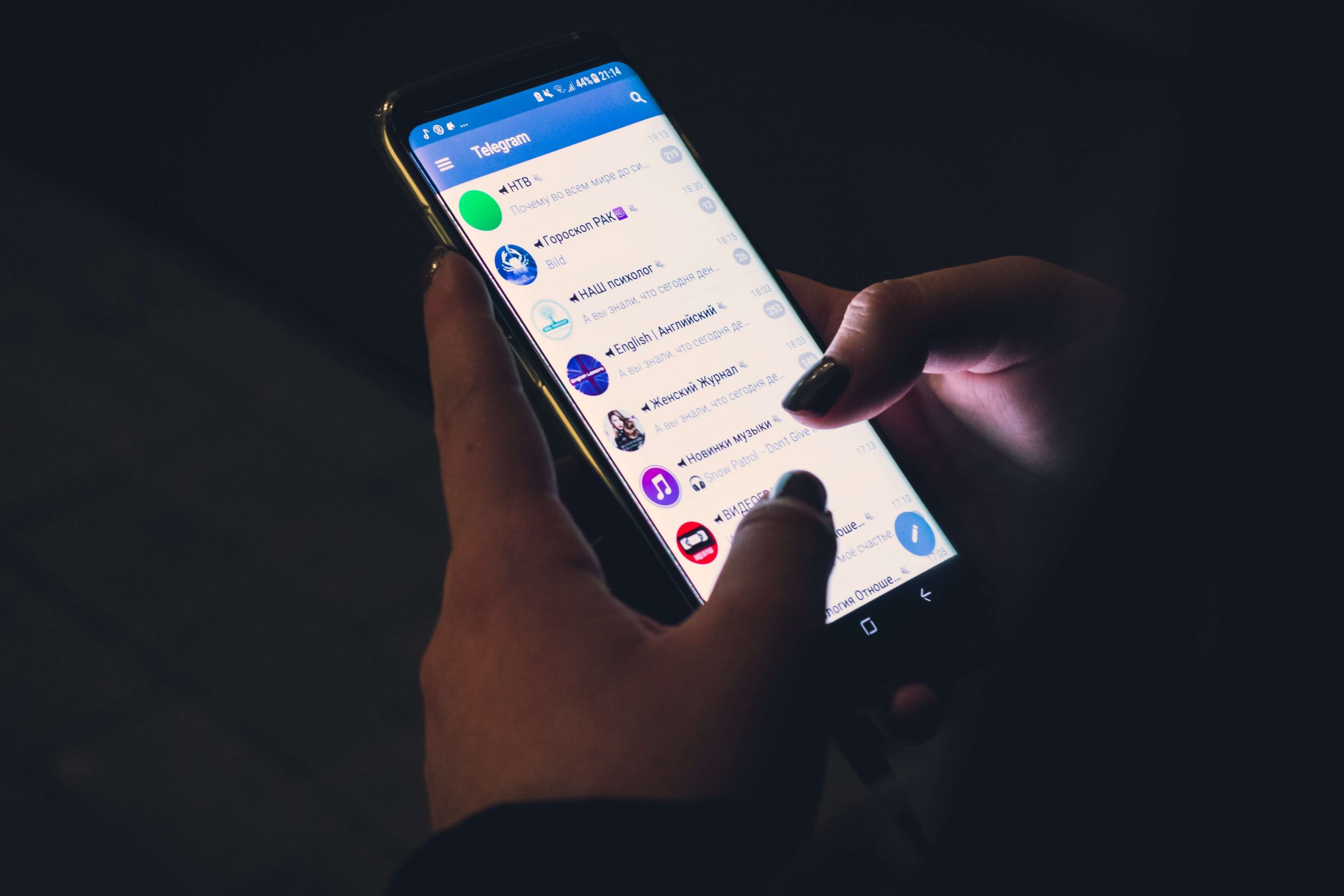 SMS marketing is not something new in practice and every store owner can do it right now. However, how they do it right is a problem. Some tiny-scaled stores think about manual message sending. Somehow it would work for that scale but you will know soon that is not appropriate for your business path. Some merchants try to use some programs that can send messages automatically according to their settings.
Start your Shopify 14-day trial with FireApps
Did you know Shopify is now accounting for 20% of the e-commerce business.
Over 2200 merchants open their Shopify store everyday and 50% of them have a repeat purchase. Join them today!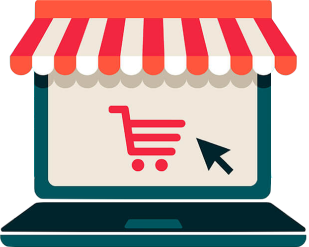 Of course, there are many programs on the market that allows you to send messages. And Messent has been released not only as one of them but also the wizard, which will help you to run SMS marketing more effectively, regardless of what kind of business you are doing.
So, Messent? What is it?
What is Messent?
Messent is the SMS marketing app. That means it is the toolset to help you conduct the SMS marketing from scratch. You can compose your message in the app, arrange the contact lists, set up the schedules for the messages based on the customer attribute, and more.
Of course, those things are essential for anything called the SMS marketing tool. So what can make Messent your SMS marketing wizard?
Essential SMS toolset
Messent has all functions that can help you set up the message in just a short time. When doing with the message, you all know that there are some strict regulations as the character limits, TCPA policies, and so on. However, Messent is not the document creating software, the essential things we want you to know here is the convenience when using Messent, even at the basic need.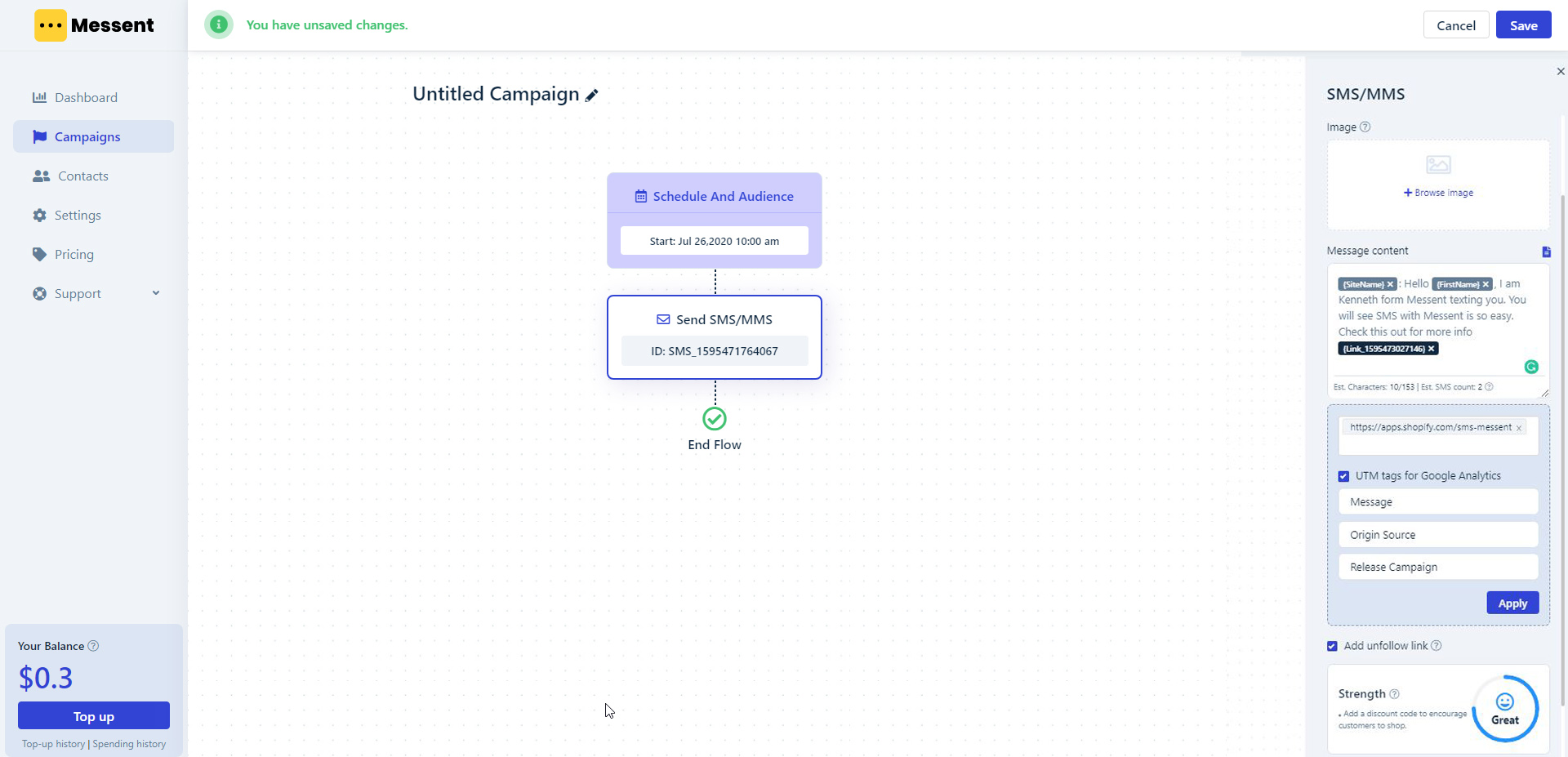 As the purpose to create a standard campaign, you will have the well- designed UI, that simplifies the complexity of SMS sending. How does it help?
What is Standard campaign?
The Standard campaign is the term we call the "semi-auto" message campaign in Messent. It means that kind of campaign will be conducted by you once you have set the schedule yourself. Of course, that will need some information like message content, time, contact, etc.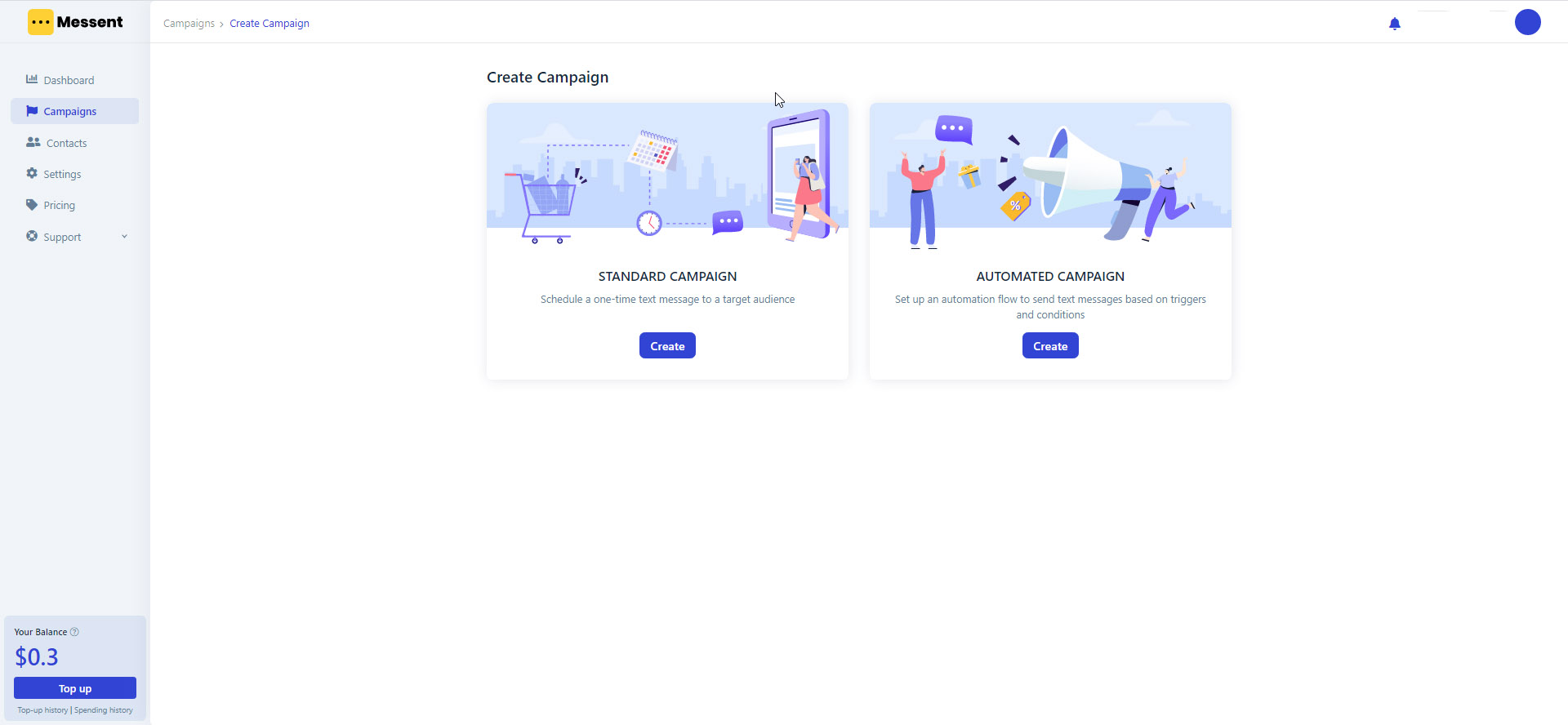 You will see the panel of sending time, which allows you to set up your message schedule. Not just that, Messent provide to the standard campaign a set of attribute of customers based on the data you've gained about them.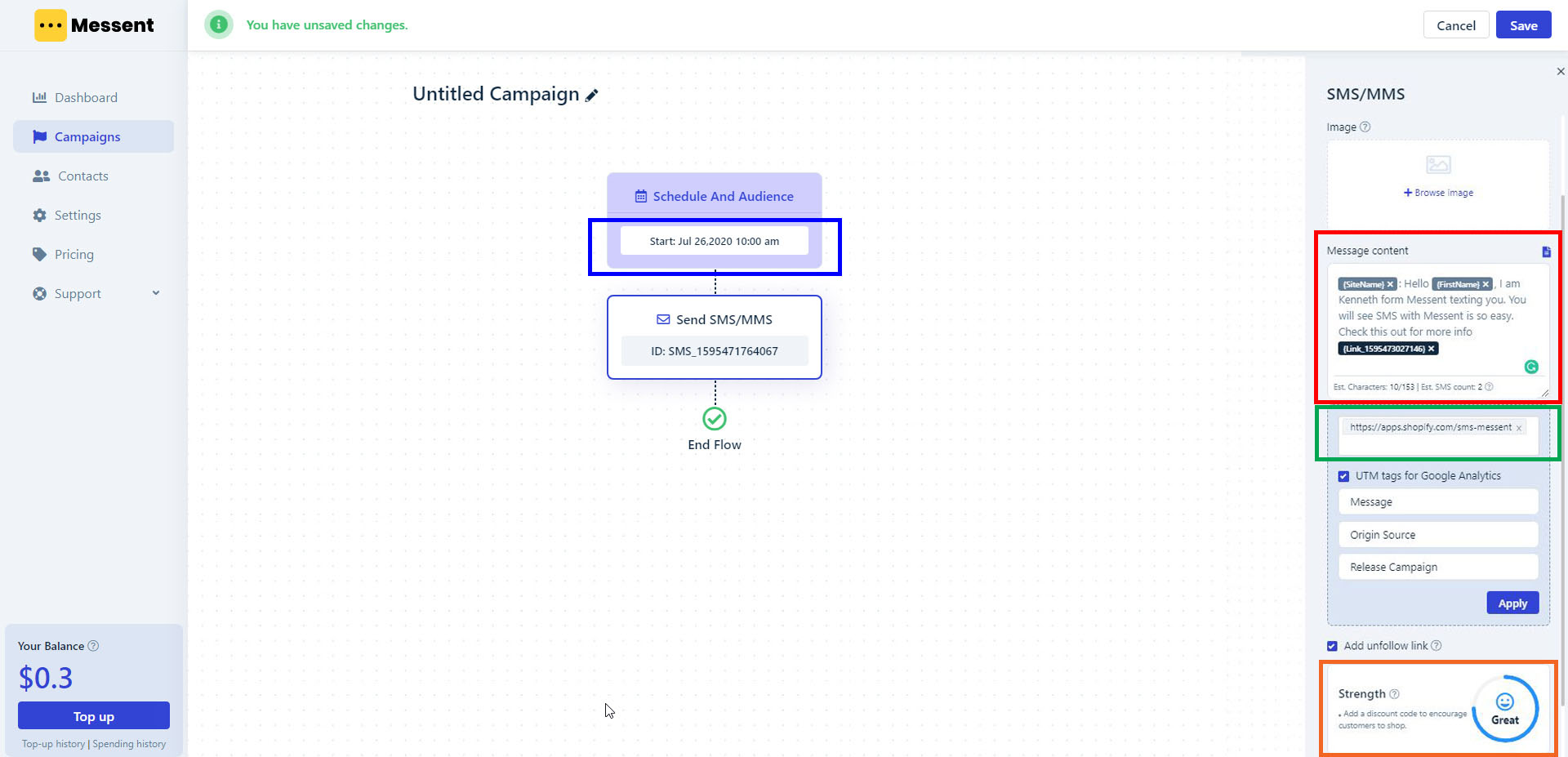 Those are several filters and conditions to activate a certain message flow. They are some about personal information like Name, Country, Email or statistic info like number of products viewed, number of canceled orders, and so on.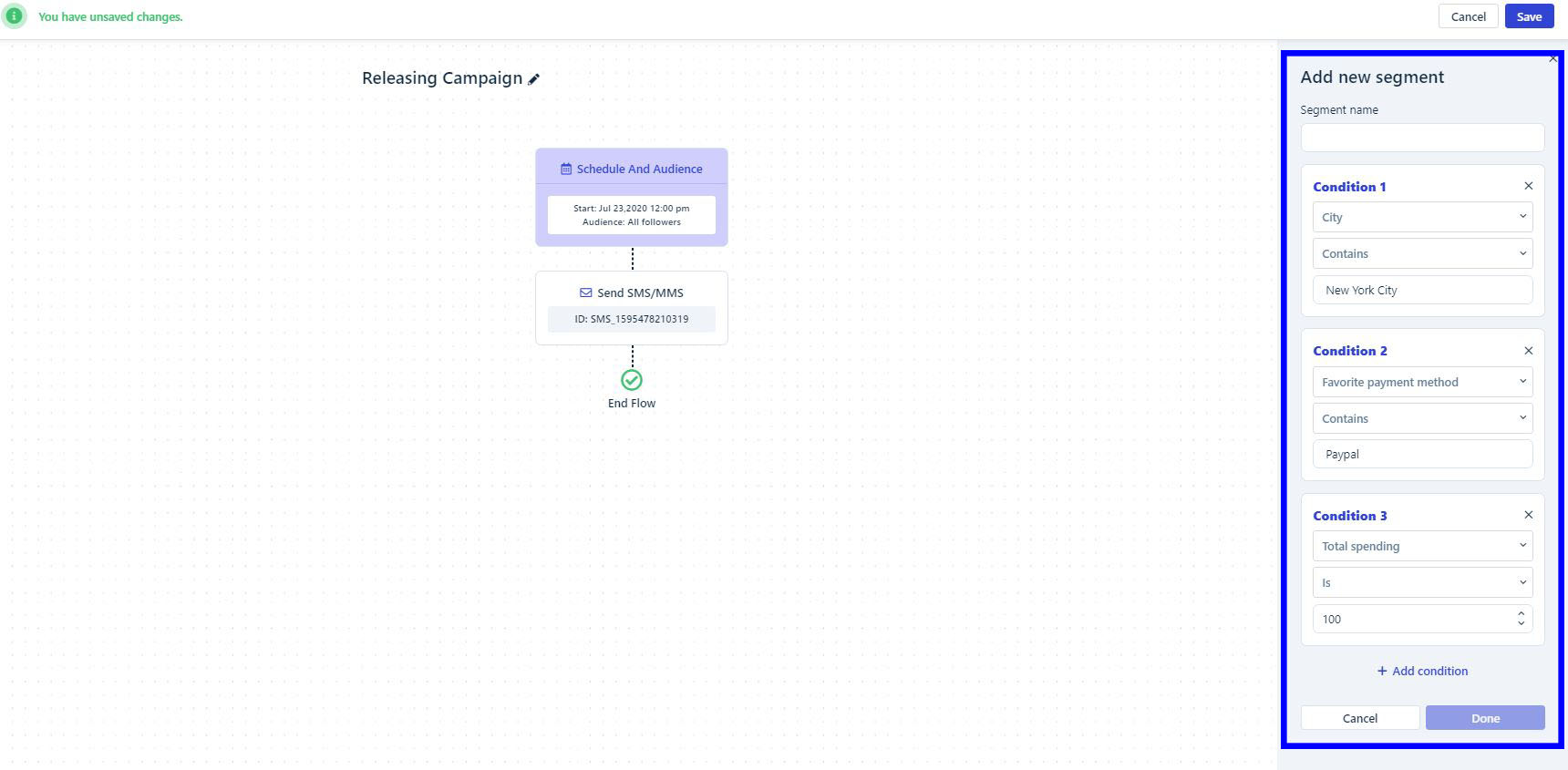 Up to the customer segments that you get acknowledged, you will be able to compose a more impact message to the right person. Of course, this will require you to understand your business as well as your customers. However, you can use your data combine with the Messent's set of attributes and conditions like that.
Must-have tools for convenience
Digging in, you will have the shorten link function. We all know the message has a limit of 160 characters. If you exceed this limit, it will be counted as the second, the third, etc. That is not good for business, right? Then you have to shorten the hyperlink to your product as shortest as possible to save money.
Messent does it very well. No matter what kind of link you have, Messent will provide your link at format: smsm.io/[shortentext]. The number of characters after the slash will be constant as 8 characters maximum.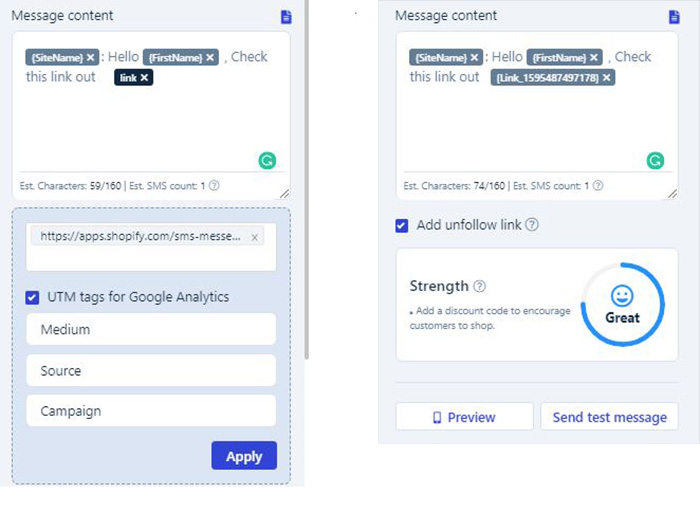 Then, the magic from the Messent never ceases. You will have the SMS strength recommendation instantaneously when you are typing your message format. How this thing helps? It will show you the overall score of your message based on the information and elements that you have inserted in your content.
For example, if your message doesn't have a link to your store, you will be recommended to consider inserting the shorten link. Is it matter? Yeah, it is all about conversion rate, you know? How about your customer receives the message:
"Hello, I hope you are doing well. Of course, you are a coffee lover, like us. How about check the WeLoveCoffee to discover more."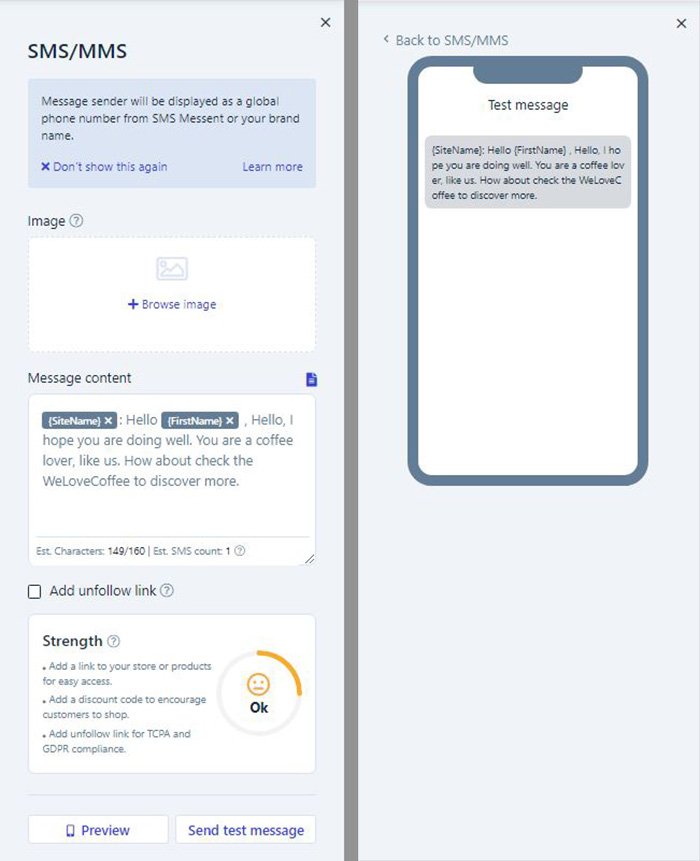 The customer must be confusing. At least, they will wonder: "where the heck is WeLoveCoffee?". That is just a joke but we want you to know, sometimes, we will forget something crucial. Messent doesn't let that nonsense kinds of things happen in your SMS marketing campaign.
The phone message is somehow the more impact channel for merchants but it is too sensitive as well. Do you like spam?
Messent has functions to make sending a message to customers become the friendliest action than ever. There are two functions to do that. They are Quiet Hour and Message Break. The first one will help you avoid sending messages in the nighttime or certain time that you think messages should not be sent. The second function is to make your message flow frequency not too high. Basically, it will restrict the next message to come to your customer after the previous in a spectacular period of time.
And there will be another function that indirectly proves you are not the spammer. This is Sending with a brand name. With the brand name on the top of the phone screen, people will not feel insecure or confuse about the sender.
True amazing fact about standard campaign
Those things above are just the beginning. You may see them as the good functions that meet your need. However, they are very basic things that you can find anywhere else.
What Messent can do is more amazing!
With the setting up attributes for the campaign, Messent can even pick out very accurately what is the favorite shopping time of your certain customer to activate the most effective message intervention.
Keep moving up, Messent has a tool for you to choose the time zone of your store. That will make it through in case your business is selling oversea. Does it exist the dropshipping store that never willing to sell oversea? Yeah, you've got it when choosing Messent.
Amazing? Right, but it still a good beginning with Messent!
The innovative Automate campaign
What is the Automate campaign?
To distinguish between two types of campaigns, we invent the term Automate campaign, which is a fully automatic campaign, that not need to be set on schedule but set on the filter and condition.
That means individuals in your contact list who have attributions that meet the set of conditions, then Messent will send the beforehand-prepared message to him.
The attributions are diverse, it can be the information (name, country, etc.), the action he has done (visit your store at 8 pm, get two carts abandoned in the month, etc.). Messent can separate kinds of behaviors into customer journey stages like Awareness, Consideration, Decision, etc. to help you get the appropriate approach.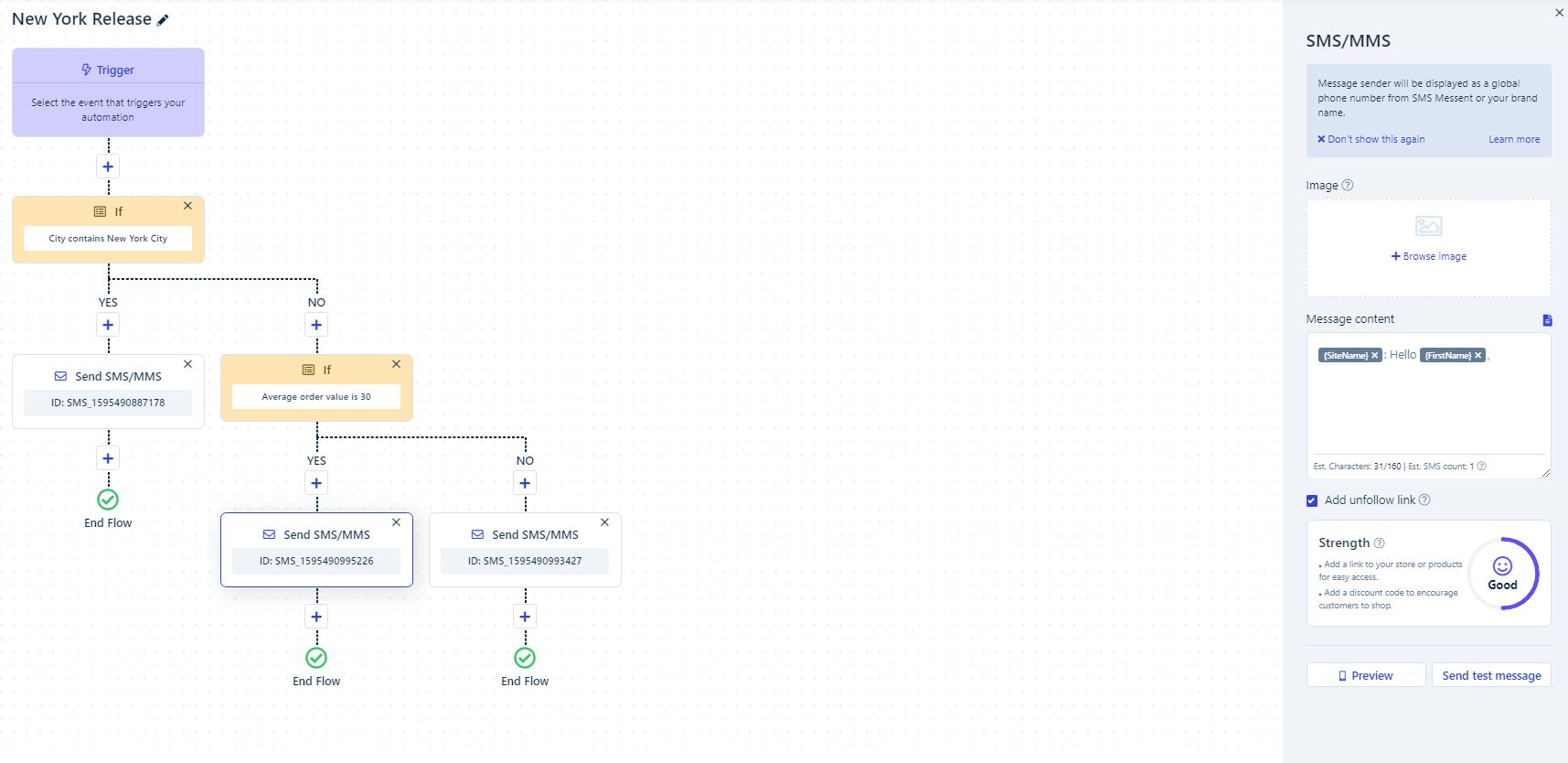 With setting the automated campaign, there are a lot of conditional commands like IF/ELSE that might may you feel confuse? The Messent's UI is good and the customer support team is always ready for any question.
New exclusive function: Tag
Tag? Yes, it is. It is the right hand of your automated campaign. That Tag function allows you to tag and untag certain person and therefore, grouping them into your delicate subgroup. What does it mean?
It means you can target customers more accurately. Your personalized message will work for sure.
With the Tag function, Messent gives the 4 actions that can be done: Tag, Untag, Follow, and Unfollow. Customers can either Follow or Unfollow you. While the Follow makes them become the sendees in your next campaign, the Unfollow just gets them out of your contact list. The automated campaign is no longer an effect on them.
How the Automate campaign work for your store?
While you have the big enough data of customers, Messent can help you to separate all of them into the subgroups. And you can leave it for the automated campaign once you have set it properly.
The Automate campaign function will keep your customers in touch and even take care of them more carefully than you. It will know whom, when, and why the message should be sent. No mistake!
That will help you to save your time to expand your customer segments, to create the new Standard campaign to get new customers in the contact list.
Campaign management
Basic overall
Of course, Messent can give you the reports and log files in order to evaluate the campaign and then you can improve or keep it running.
What kind of report will be sent? It will have all information, conversion rate, and estimated revenue per message and anything that can be displayed as number or attribution. Then with the report in hand, you can sort it, filter it, analyze it, or do whatever to get the best knowledge about your work. Messent is giving hands!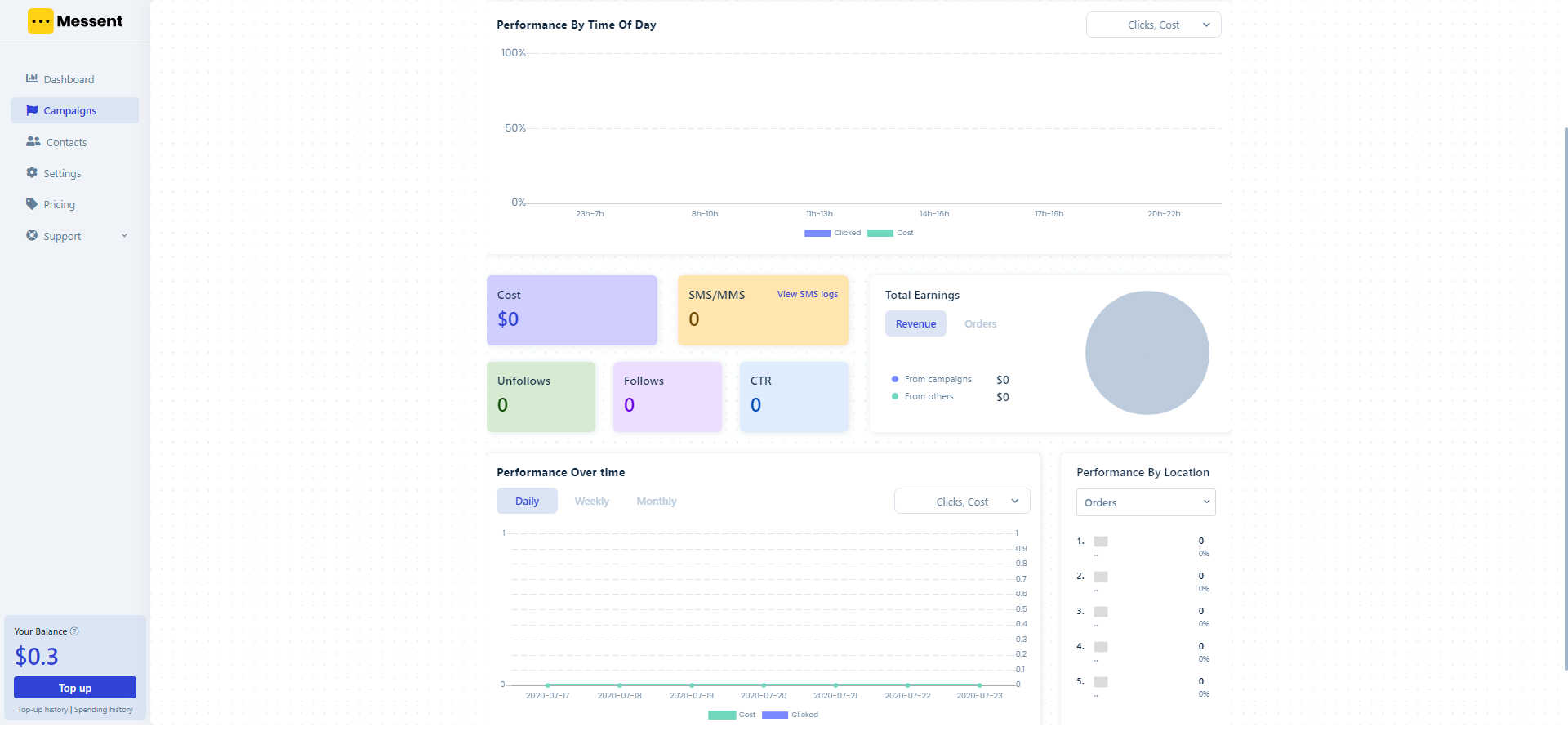 Messent also provides the function that helps you to know if your campaigns have the same triggers. Because the same triggers campaign is wasting of time and money and you don't want to mistake.
The special abilities of Messent in Campaign Management
Messent has some premium function that can give you extra ability to evaluate and manage your campaigns.
Those are:
Compare campaign: Let you compare your campaigns with full statistical information to give you a complete big picture of your SMS marketing.
Advance filters: Help you sort out the data more accurately and find out the good evaluation.
5. Conclusion
The wizard was born and your SMS marketing has one more solution to choose. Right, Messent, with all of its function, is your true wizard that can make the complexity of SMS marketing turn into order in a delightful way.
We believe that with the messages sent to the right people at the right time by Messent, your customers will go through all stages of the journey and at last, become your store's loyalists.
START FREE NOW
You didn't see it wrong. Messent is free. You know, that means the magic of SMS marketing will be free.