7 Reasons why Shopify is the best option for e-commerce stores
eCommerce
When open an online store, the first question that comes to the minds of most merchants is which eCommerce platform they should choose. If you want to turn your business idea into reality, Shopify is no doubt the most simple and powerful platform for e-commerce.
So what makes Shopify stand out among the other platforms?
Take a cup of coffee or tea, and let's dive in deeper!
Start your Shopify 14-day trial with FireApps
Did you know Shopify is now accounting for 20% of the e-commerce business.
Over 2200 merchants open their Shopify store everyday and 50% of them have a repeat purchase. Join them today!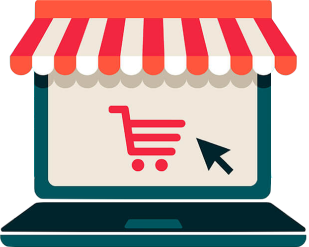 First, what is eCommerce?
In 21st century, few people really have time to go shopping physically, instead of that people are getting more attracted to online shopping or technically eCommerce.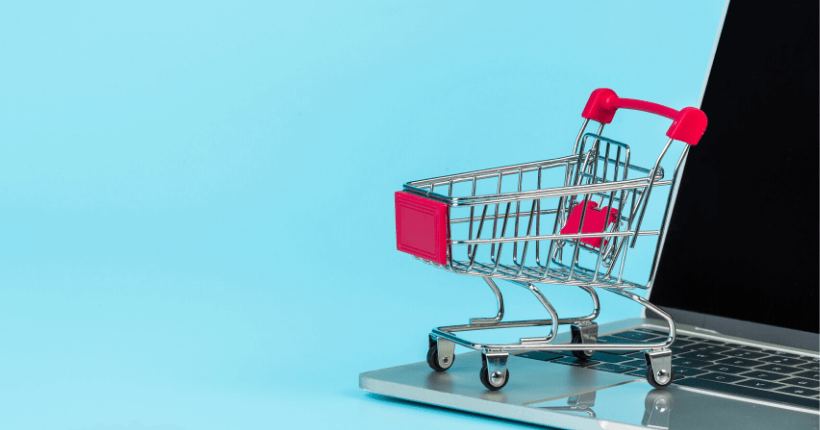 An eCommerce platform is an application that allows online businesses to create a ready-to-go store, optimize their website, manage marketing, sales, and operations.
Whether you're expanding a brick-and-mortar store, looking to scale to enterprise-level or even a newbie, your choice of eCommerce platform has a huge impact on the profitability and stability of your business.
Shopify – a leading platform for eCommerce
Shopify is known as one of the biggest names in eCommerce and you will likely already have heard of it even if you didn't realize. It apparently powers over 800,000 online stores and has generated billions since its launch. It provides everything you need to build an online store.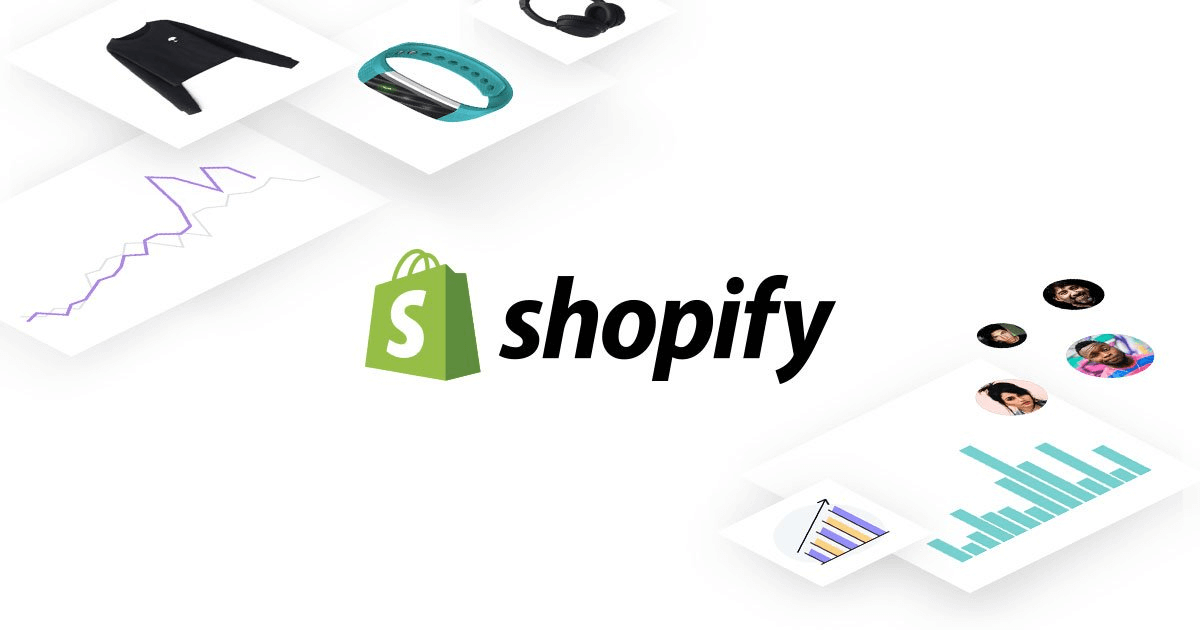 All you need is a smashing business idea, some sales knowledge and a range of items to sell. With enough time and preparation, you could have your online shop up and running in hours.
Why you should start selling on Shopify?
Those days are left far behind when merchants had to worry about setting up a website from scratch, just to start an eCommerce business.
Shopify is the all-in-one solution and mostly suggested for those who want to focus on the selling part, rather than the technical aspects of setting up an online store. Plus, it is one of the best choices for small and new businesses as it provides convenience for those who are just starting up, especially if they have little to no coding skills. Even those with a coding background still prefer to use Shopify to minimize technical work and focus on selling and marketing their products.
7 Reasons to choose Shopify over other platforms
To really understand how much Shopify is worth it , you need to look at the prominent set of advantages you can receive when choosing it over other competitors.
Easy setup and use
Shopify offers a super-easy way to quickly launch an online store without the fuss over servers and development costs.
The key selling point of this platform is that absolutely anyone can start to sell products without having any need of any technical knowledge or skills.
No tech troubles
Good news! Shopify is great if you don't want something too techy. You don't need any technical expertise to launch a basic store; all software and hosting are provided. Not only does this make it easier to get up and running, but it's likely that Shopify's hosting will be faster and more secure than you could achieve alone, plus it will easily accommodate any spikes in traffic you might receive. Shopify also takes care of all software updates. So you can focus all your efforts on selling and not worry about technical issues, hooray.
Security & Reliability
If you own an eCommerce store, you will be dealing with sensitive customer issues including credit card details, plus impatient customers. This means your site needs to be fast, secure, and always online. One of the big advantages of Shopify is the reliability it provides. Shopify will take care of all server maintenance and upgrades to keep your store and shopping cart available at all times and ensure that pages load quickly.
Tons of visually-appealing themes
"First impression is the last impression"
When users visit your website, the first thing that impresses them is the look and feel of the store. So it would create a favorable influence on the user if your store has a nice quality design and a good theme.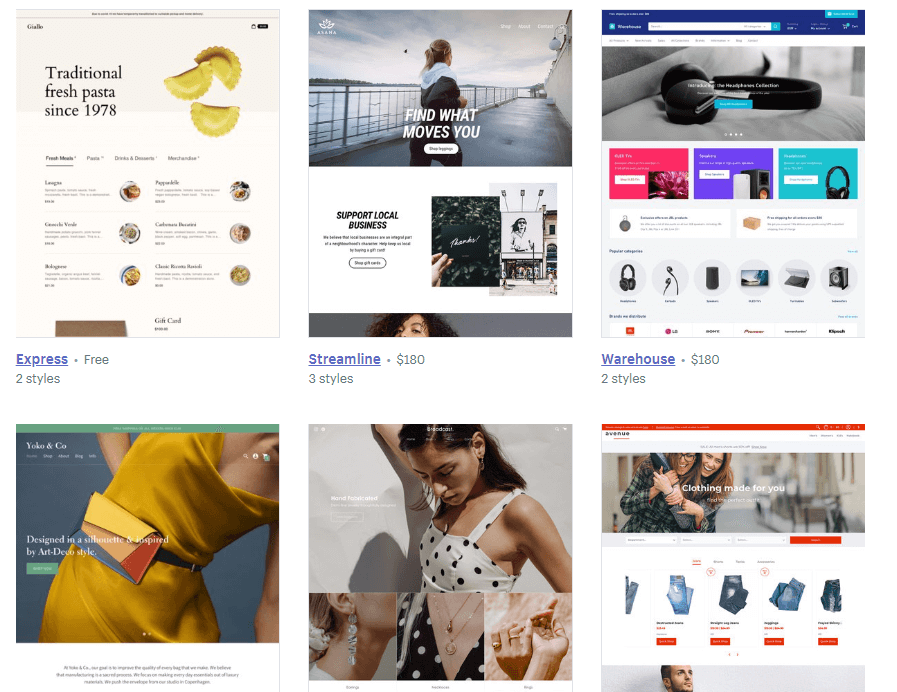 One key benefit of using Shopify is the range of designs you can use for your store. Shopify has a number of feature-rich, beautiful themes that are developed by professional web-designers. The design of your website always plays an essential role when it comes to eCommerce.
Integrate with dropshippers
Dropshipping is a method in which you don't have to keep the products in stock. Instead, you directly get in touch with the wholesale supplier that stocks its own inventory.
So whenever you receive an order from the online store, you forward that particular order and shipment details to the supplier and they ship the products directly to the customer.
Nothing to worry about manpower, as it is all handled by the supplier's side, which eventually frees up your time to concentrate on your marketing strategy, operations, and customer service.
Powerful Shopify App Store
The Shopify App Store is a huge selection of apps that can be built into your store.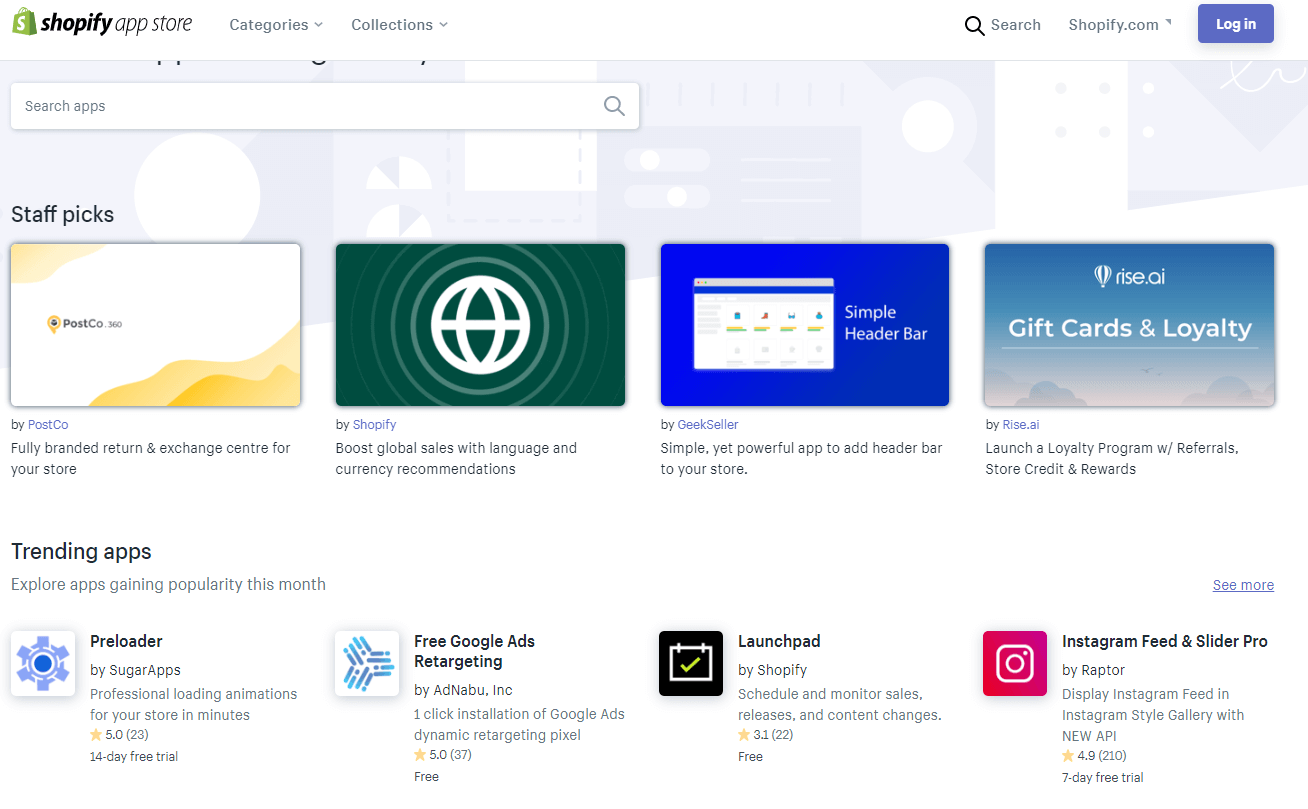 Whether you need tools for store design, social proof, coupon codes, upsells, crossells, analytics or inventory management – Shopify has a full toolbox to help you sell all in one place. No hunting – it's probably right there.
24/7 Customer support
The Shopify Help Center is your one-stop-shop for frequently asked questions, as well as the ability to directly contact support on the phone, chat, or through email. They always have experts there to help you at all times of the day.
Wrapping Up
Phew, that was a long read, but by now you have a clear understanding of what is Shopify!
Is Shopify worth the time, effort, and money you need to invest to get it up and running? We would say yes it is worth it. Pricing is reasonable and considering what you get, it is a very viable way to get an online store up and start selling.
Truth be told, it is a fairly simple way to start selling in no time at all – especially if you're already got products and possibly customers.
In case you need more handy tips, hit on 6 Things you shouldn't miss out about Shopify before launching an e-commerce store!
Launch your Shopify store now! https://www.shopify.com/