Review Pops – How to create effective review popups for your store?
eCommerce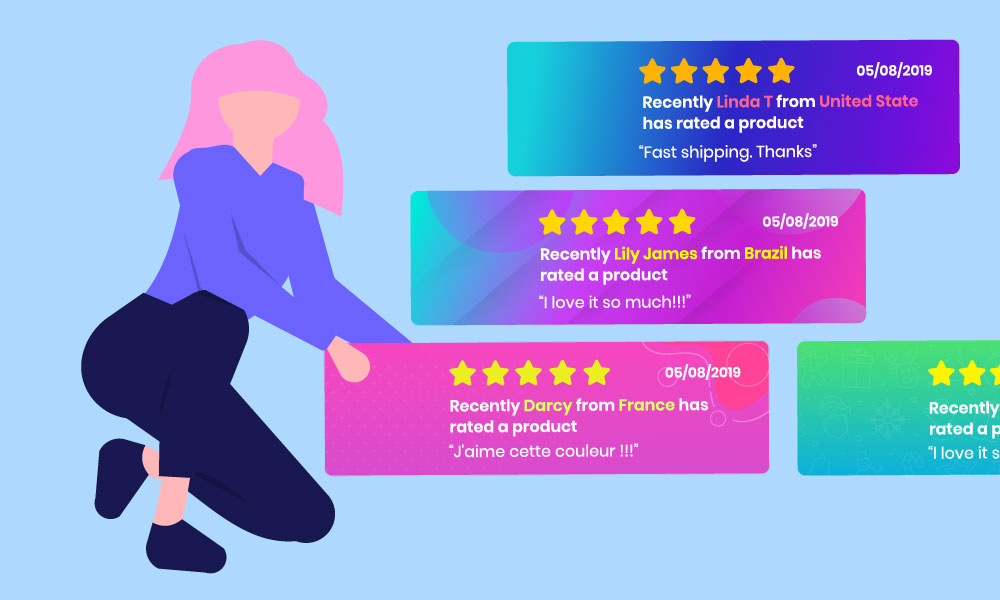 Once your shoppers reach your store website or a product page, they make their decision quickly. And this is where reviews truly shine.
Showcase recent review pops on desktop, tablet, or mobile will help bring your reviews to the forefront, grab potential buyers' attention, and motivate them to make buying decisions with more confidence and trust.
Ready to leverage this feature? Today we're going to show you how!
Start your Shopify 14-day trial with FireApps
Did you know Shopify is now accounting for 20% of the e-commerce business.
Over 2200 merchants open their Shopify store everyday and 50% of them have a repeat purchase. Join them today!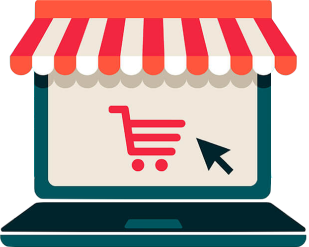 How do Review Pops work?
A lot of customers tend to notice these popups more than banners, especially when they are browsing your site.
Review Pop appears on your store page (home, collection, product page, cart page,…) from below, left or right and display product reviews of your customers. Here's what it looks like:
 This way, you not only grab the impression of your shoppers, but you simultaneously increase credibility for your store by showing that other customers have already purchased your products and left reviews. 
Review Pops Main Functions
 Now you know the benefits of review popups. Let's see how to enable them on your storefront pages.
As you can see from the Menu Section, there are 3 sub menus in Review Pops:
To make it easier for you to follow step-by-step and kick off smart review popups, we'll start with the Triggers menu.
In Where To Show Tab, you're free to choose which store page to display review popups on by scrolling down these sections.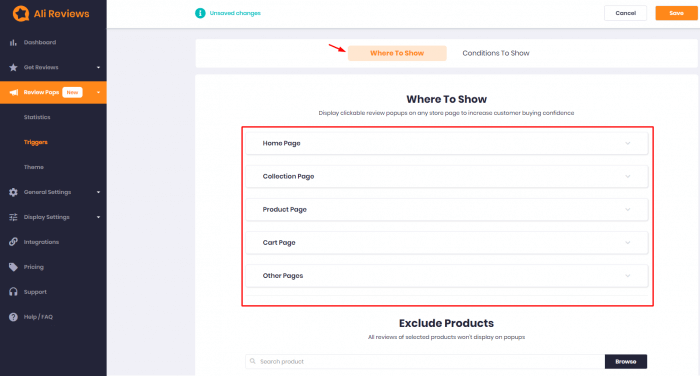 Simply customize the conditions to show reviews and turn on the toggle on each section to activate popups on that page. 
For the Homepage, you can decide which way to show reviews, to show all reviews or only reviews of specific products.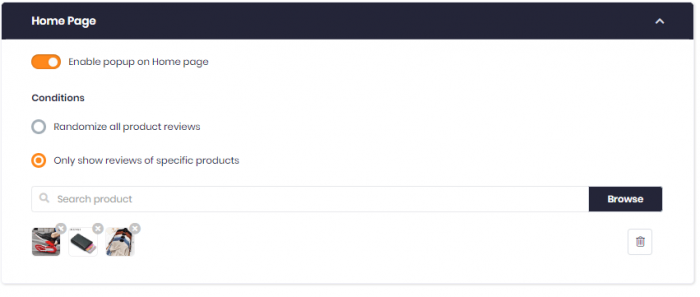 Moving on with Collection page, if your store has many collections based on seasons or themes, you can also custom reviews for each collection in a few clicks!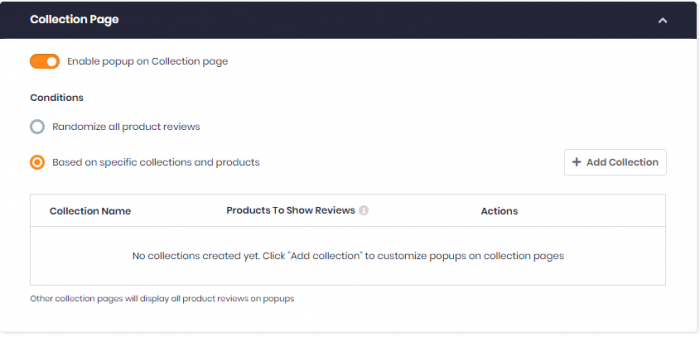 And that's not all, one of the best things is that you can also make use of popups to Cross-sell and Upsell by creating Product Combos, then only reviews of products in that combo are shown on popups.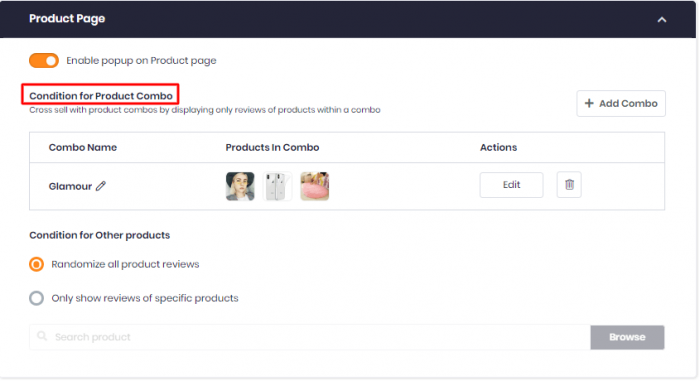 Advanced Conditions to show reviews
In the "Conditions To Show" tab, you can filter reviews you want to show by checking rating, photo, content, published date options, as well as adjust the timing and display limits of popups to your personal preference.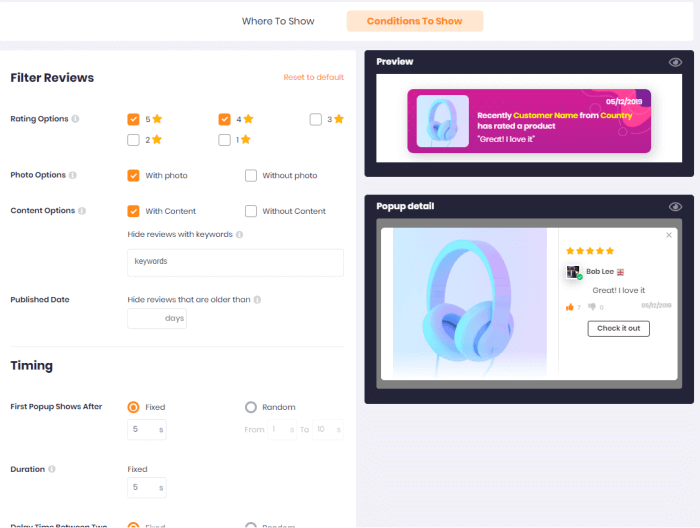 Look and Theme
We provide various built-in templates to bring the best experience to your customers. You can also design the theme that matches your storefront.
With various options, you can freely customize how each pop looks and appears to site visitors.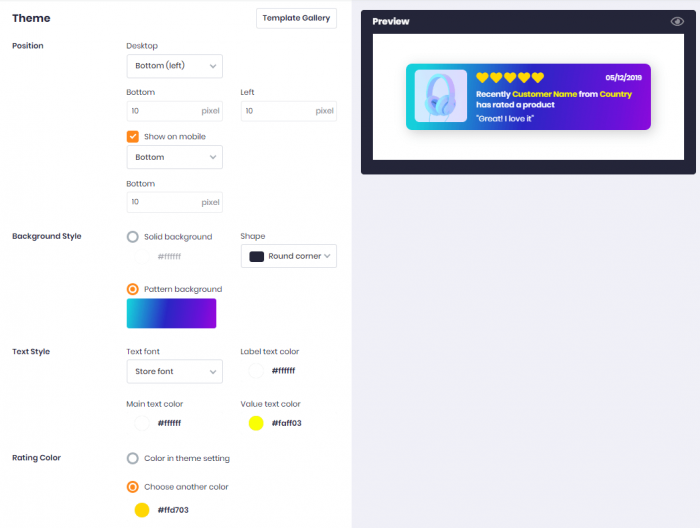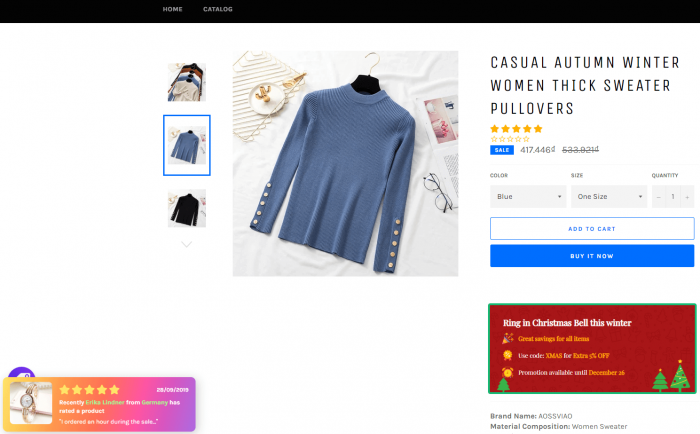 Things have been busy here! We just released a new User Interface last month and now Ali Reviews Pops! It's been a pretty awesome year already and we're nowhere near done. Stay tuned for more important updates and improvements from us.
Now Ready to start creating high-converting review popups? Check it out today to see how it helps convert more sales!
Launch your Shopify store now: https://www.shopify.com/