Shipping & Delivery 101: Best methods to make your life easier 
eCommerce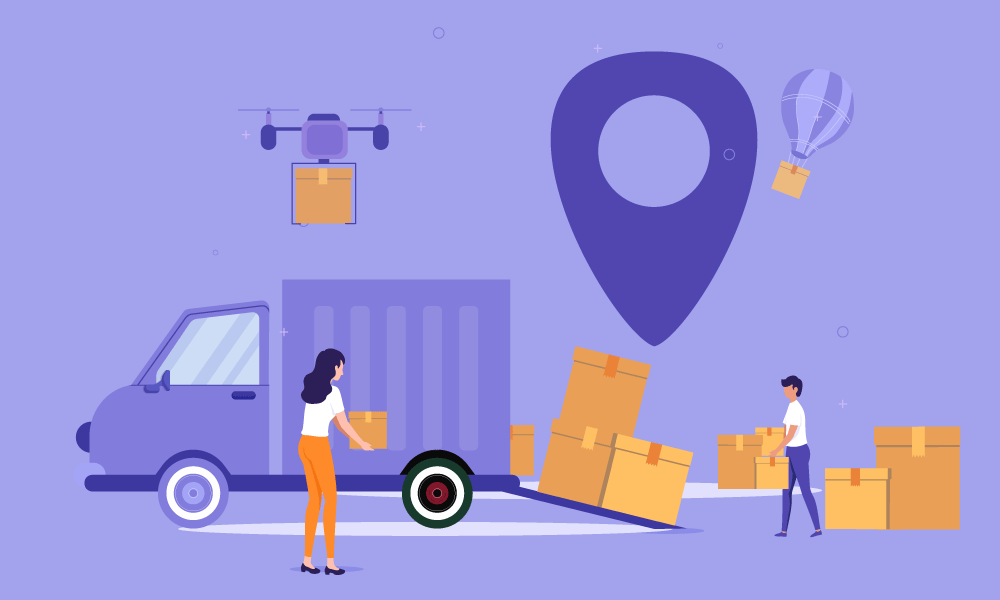 Starting an e-commerce business can be exciting. But logistics can be one of the most frustrating yet important aspects that need to be sorted out.
This guide is intended for those who want to learn more about how shipping works with the dropshipping business model and how to choose what will work best for you.
Ready? Let's get rolling.
Start your Shopify 14-day trial with FireApps
Did you know Shopify is now accounting for 20% of the e-commerce business.
Over 2200 merchants open their Shopify store everyday and 50% of them have a repeat purchase. Join them today!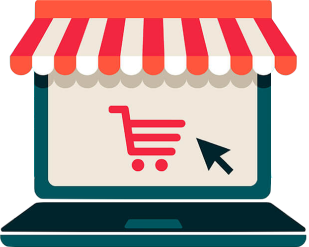 International shipping companies
Let's talk about such famous companies as DHL, UPS, EMS, FedEx, etc. They are able to arrange a relatively prompt delivery (the exact time depends on the country of destination), but their shipping costs are quite high. Sometimes, the delivery fee is several times higher than the price of the product itself.
Both DHL and UPS, for example, offer extensive information on importing and exporting regulations on their websites.
Obviously, it makes them unsuitable for the dropshipping stores selling regular low-cost consumer goods – it's more reasonable to use them if you're selling complex tech equipment, electronics, premium clothing, and other types of more or less expensive items.
AliExpress Shipping
If you're dropshipping from AliExpress, you can use their shipping option as well. AliExpress Standard Shipping is typically low-cost – sometimes free – and delivers packages across the globe between 15 and 45 days. Other than that, there are also AliExpress Premium Shipping and AliExpress Direct for you to choose from.
Normally, AliExpress Standard Shipping is one of the cheapest options available on the platform, but again, it depends on the country of destination. AliExpress Premium Shipping is a more expensive alternative, but its average delivery time is relatively low: it is comparable to DHL and FedEx shipping time.
Pro tip: If your dropshipping store works with AliExpress, you can use Ali Orders extension to instantly check shipping options of the AliExpress products.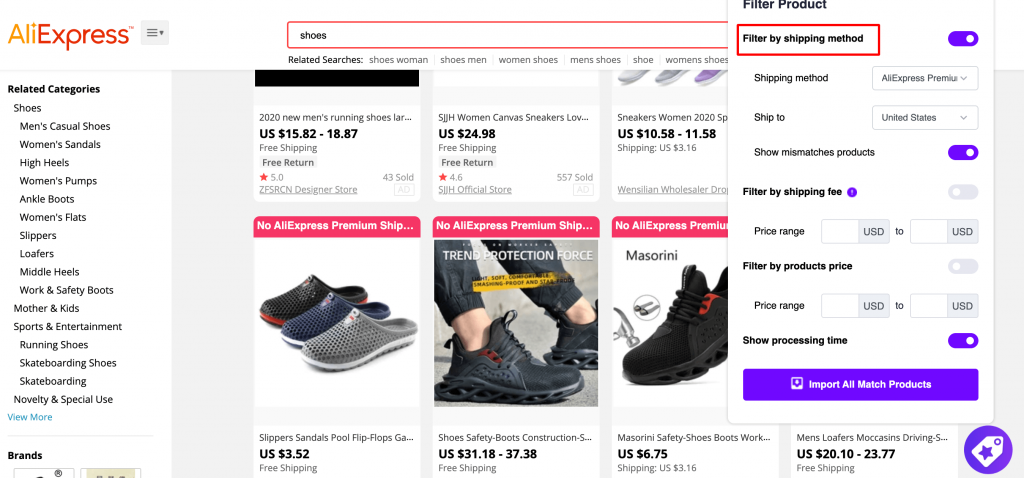 ePacket: What makes it the best type of all?
What is ePacket?
The first thing you need to understand about ePacket shipping is that it supports e-commerce. Store owners, especially dropshippers, will find adding ePacket shipping method to their products more profitable because most customers wanting to buy products from China and Hong Kong prefer ePacket delivery method.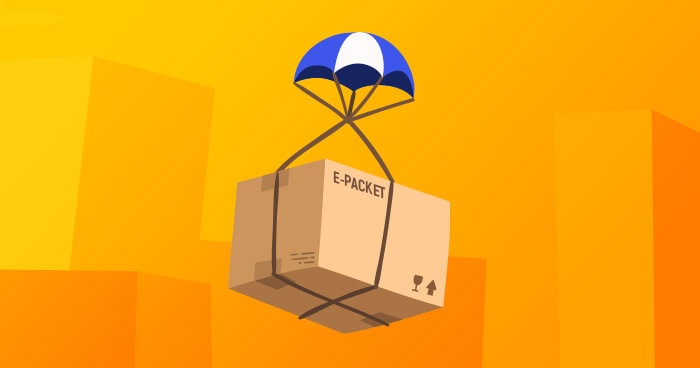 The ePacket service is basically an agreement between the U.S. and Hong Kong/China postal services to boost trade between nations. It allows you to send something between the United States and its Asian counterparts fairly quickly.
Apart from giving merchants a competitive advantage, the ePacket shipping solution also brings peace of mind by providing tracking for packages ordered by US-based consumers from eBay China sellers.
How Does ePacket Work?
To make the most of the service, you have to understand how it works. Here's what you can expect when using the service:
As a merchant, you'll use ePacket delivery and tracking when you have orders shipping from China or Hong Kong
This service will move the shipment from a location in China or Hong Kong (for example, a warehouse store)
Once the shipment reaches its final border location in China or Hong Kong, an international courier will take it to its destination country
Once your shipment has reached its final destination country, a local courier (such as USPS) will take over the delivery
Advantages of using ePacket Delivery
Apart from cost and time efficiency, ePacket offers a wide range of benefits to buyers including (but not limited to):
Faster: Standard methods of shipping from China would usually take months, however, ePacket shipping makes it relatively faster. While you would not be as fast or efficient as bigger marketplaces such as Amazon, as a smaller online business store owner, you can still expect your shipment to reach your customers in the span of 10 to 20 days.

Cheaper: No consumer wants to pay $30 in shipping for a product that costs $3 because it makes no sense, but ePacket is able to reduce the shipping costs.

Free returns on any undeliverable items. This factor alone can improve the customer/merchant relationship.

Door-to-door ePacket tracking. ePacket delivery provides customers the option of end-to-end tracking, without paying any additional costs. They're able to track their ePacket delivery on websites such as EMS and USPS.

As reliable as AliExpress Premium

As affordable as AliExpress Standard

As prompt as DHL and UPS

Eligible for tracking throughout the whole delivery period
Bear in mind that customers may have to pay for customs (or additional taxes) on the products they order.
Pro tip: You can adjust your shipping method setting (including packet) in the "Settings" of your Ali Orders account: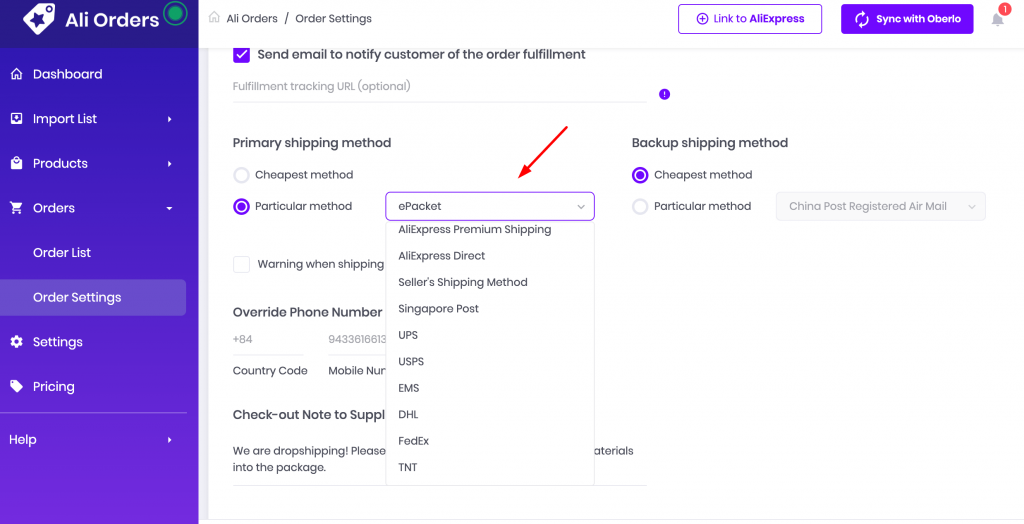 How to track ePacket status
There are a few ways to track your ePacket delivery.
The first is to use one of the official websites, depending on where your shipment is in transit. While the package is still in China, use EMS. When your package is in the US, use USPS.
Alternatively, you can use third-party tracking services if you're having a difficult time using the official websites:
You can find a tracking code by going to Oberlo > My Orders. The tracking code can be seen next to all of your fulfilled orders.
Which countries have ePacket available?
There is a growing list of countries that are able to benefit from the affordable ePacket service. As of April 2020, 44 countries support ePacket deliveries:
Australia

Austria

Belgium

Brazil

Canada

Croatia

Denmark

Estonia

Finland

France

Germany

Gibraltar

Great Britain

Greece

Hong Kong

Hungary

Ireland

Israel

Italy

Japan

Latvia

Lithuania

Luxembourg

Malaysia

Malta

Mexico

Netherlands

New Zealand

Norway

Poland

Portugal

Russia

Saudi Arabia

Singapore

Spain

South Korea

Sweden

Switzerland

Thailand

Turkey

Ukraine

United Kingdom

United States

Vietnam
Over to you
ePacket is now the primary option for consumers around the world for a number of reasons that we have already discussed. Of course, it is more popular on AliExpress but even being present on a site like that holds a lot of importance.
So if you are asking yourself whether it is right to use ePacket or not, go with it because as this post highlights, it is the best option available to you!
Have something that you would like to share? Please let me know in the comment box below.
Launch your Shopify store now! https://www.shopify.com/
Latest article: 6 Things you shouldn't miss out about Shopify before launching an e-commerce store