Shopify vs. WooCommerce for Dropshipping: Settling the Debate
eCommerce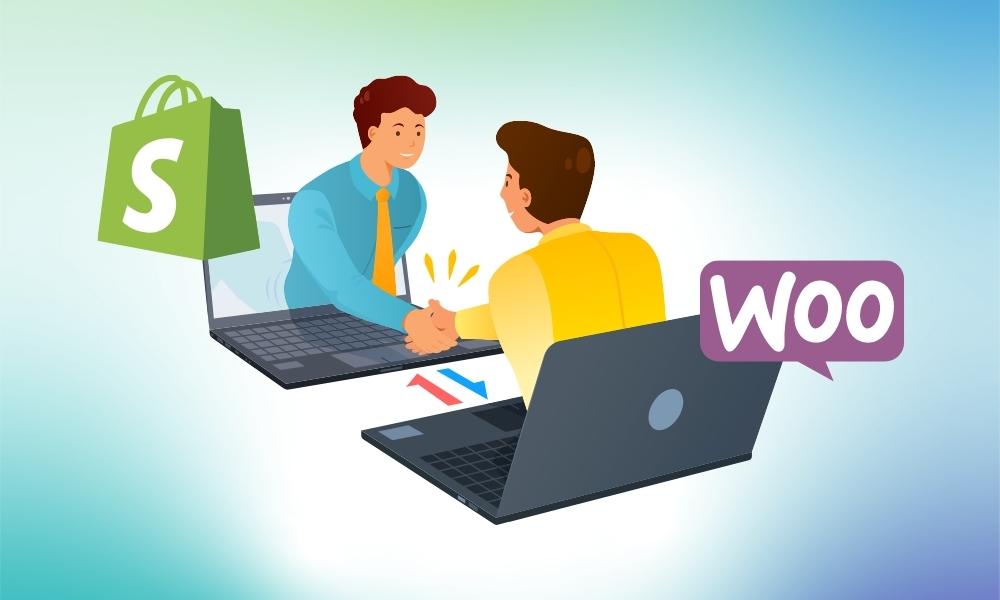 If you're planning to launch a dropshipping store, then you've probably come across the Shopify vs. WooCommerce debate.
They're two of the most popular dropshipping platforms, each offering its own unique functionalities and integrations.
But keep in mind that they also come with their respective pros and cons that heavily depend on your business goals.
Start your Shopify 14-day trial with FireApps
Did you know Shopify is now accounting for 20% of the e-commerce business.
Over 2200 merchants open their Shopify store everyday and 50% of them have a repeat purchase. Join them today!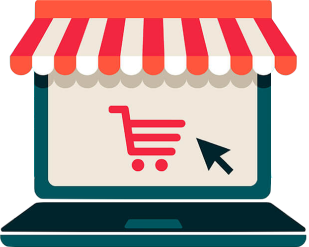 So if you're stuck between the two then this detailed comparison, we'll explore the fundamentals of both platforms to help you make an informed decision.
Let's get right into it!
What Is Shopify?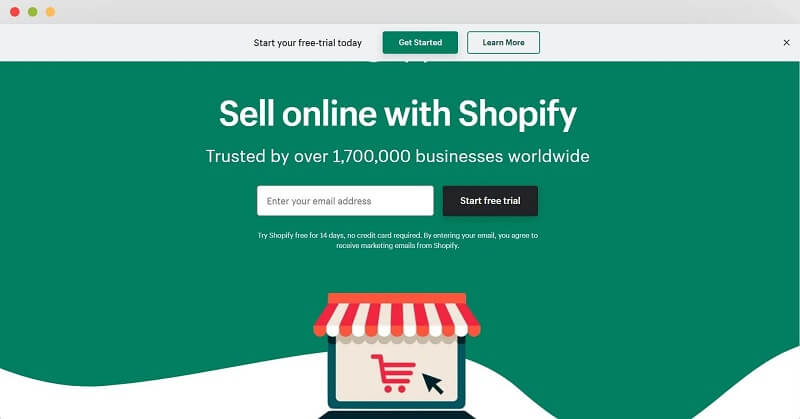 Shopify offers an all-in-one solution to create eCommerce stores. It provides multiple payment options, features for easy inventory management, security and also includes web hosting as part of its package.
1. Pros of Shopify
Web hosting is included in the package.
Easy and intuitive to use.
Multiple payment methods.
High security against online attacks.
Plenty of free themes to get started.
2. Cons of Shopify
Upgrading plans can be expensive for low-budget entrepreneurs.
Many in-store apps are also paid.
What Is WooCommerce?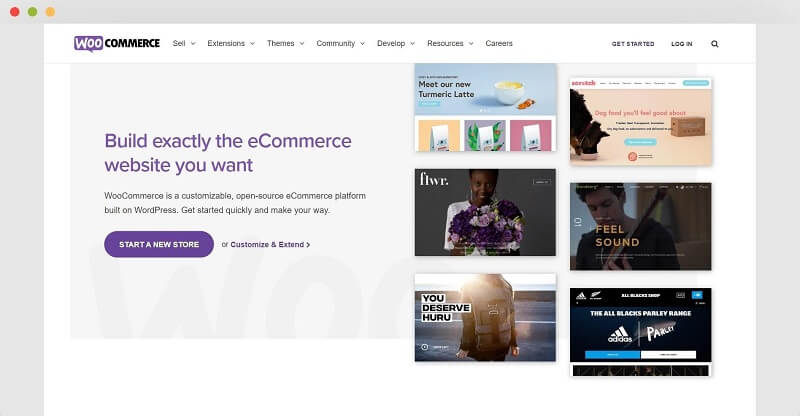 WooCommerce is a WordPress plugin that adds eCommerce functionality to your site. Due to being open-source, it offers great customizability and allows you to manage every aspect of your store by adding different extensions.
1. Pros of WooCommerce
Free to use and open source.
Most third-party apps are free as well.
Limitless customization options.
Easy to add new products.
Integrates well with other CMS.
2. Cons of WooCommerce
You need to buy separate web hosting.
High risks of technical issues.
Shopify vs. WooCommerce – Side by Side Comparison
Now that you know the basics of what to expect from each platform, let's see how they fare against one another through this side-by-side comparison.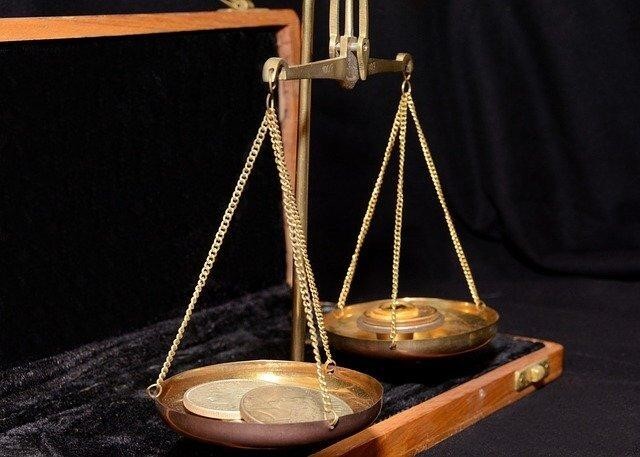 1. Startup Costs
Shopify has three plans to choose from. Its basic package costs $29/month, while the Shopify plan is $79/month. There's also an advanced plan that sets you back $299/month.
The basic plan is pretty decent for small-scale dropshippers as it allows you to add unlimited products and create up to 2 user accounts. Unfortunately, though, you need to pay additional charges to purchase third-party add-ons and tools.
WooCommerce on the other hand beats Shopify in the pricing department. It's available as a free plugin and can easily be installed on your WordPress site.
Although you'd still have to invest in buying WordPress hosting, an SSL certificate along with a domain name. But WooCommerce compensates for that as you can find a free alternative to most paid themes and extensions.
So overall, in terms of start-up costs, we'll give our vote to WooCommerce.
Shopify: 0 – WooCommerce: 1
2. Functionalities and Integrations
Regardless of how many functionalities an eCommerce platform offers, you'd still need third-party integrations. Shopify, of course, doesn't lag behind here as you can access a ton of add-ons on its App Store.
However, if we purely go into the numbers, then WooCommerce offers a bigger variety of add-ons and extensions. The reason for that is it is much harder to get your app listed on the Shopify store due to security reasons.
But either way, we cannot deny that the huge variety of apps on WooCommerce makes it overall easier to customize and control in comparison to Shopify.
Shopify: 0 – WooCommerce: 2
3. Ease of Use
Starting Shopify dropshipping is quite straightforward. You don't have to worry about web hosting, security, storage, performance, backups, compatibility or basically anything that would directly affect your business.
You can select a plan according to your budget right after signing up, and also use one of its many themes to quickly create your store. After that, adding products and other customizations is also pretty simple due to its intuitive drag and drop UI.
If we talk about WooCommerce, then adding the plugin itself isn't a herculean task. But you'd still have to get your WordPress site up and running by purchasing a domain name and web hosting.
On top of that, WordPress doesn't have a built-in drag and drop, you need to install one separately. All of this can be a bit difficult to grasp for people who lack technical knowledge. In this regard, Shopify offers a more seamless experience to get on board.
Shopify: 1 – WooCommerce: 2
4. Dropshipping Plugins
Dropshippers can easily integrate their Shopify store with popular marketplaces like CJDropshipping, AliExpress, and Printify.
You would need to pay membership and shipping costs that will vary depending on the platform.
Similarly, WooCommerce also has plenty of plugins for dropshippers that make it easy for you to import products and fulfill orders.
Although, it's worth noting that a Shopify store is quite simple to set up. So it would be much easier for beginner dropshippers to gain some experience by quickly building a Shopify store.
But in the long run, dropshipping on WooCommerce does offer more flexibility, so this one's a tie, giving half a point to each.
Shopify: 1.5 – WooCommerce: 2.5
5. Growth and Scalability
If you're planning to scale your Shopify store, then the only thing you need to do is upgrade your plan. Shopify will handle all the technical aspects for you, so you don't need to worry about long-term growth or hiring a professional to help you.
Scaling a WooCommerce site though is another story. It's a self-hosted platform so you continuously have to create backups, maintain updates.
If your store gets more traffic, you can always upgrade your hosting package, but it still isn't as hassle-free as Shopify.
Shopify: 2.5 – WooCommerce: 2.5
Shopify vs. WooCommrce – Which Is Better for Dropshipping?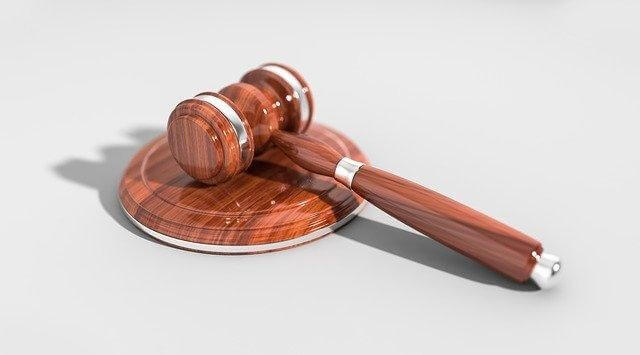 If we look at the scoreboard, then both Shopify and WooCommerce outshine one another in different aspects. So to say which one is "better" for dropshipping is quite subjective.
The answer depends on your business goals, experience and of course, personal preferences. If you are looking for easy customization and plenty of extensions for your dropshipping store then WooCommerce is the way to go.
On the other hand, if you want to launch a dropshipping store with little to no hassle, then Shopify is the winner.
Although let's not forget that Shopify still requires an initial investment to purchase a package.
And then you need to spend additional money on third-party add-ons and extensions which can easily be found for free on WooCommerce.
This is why, now that you know the strengths and weaknesses of each platform, base your final decision on whatever is more sustainable for you.
Let's find out more about the world of e-commerce: https://fireapps.io/