SMS Automation Best Practices
eCommerce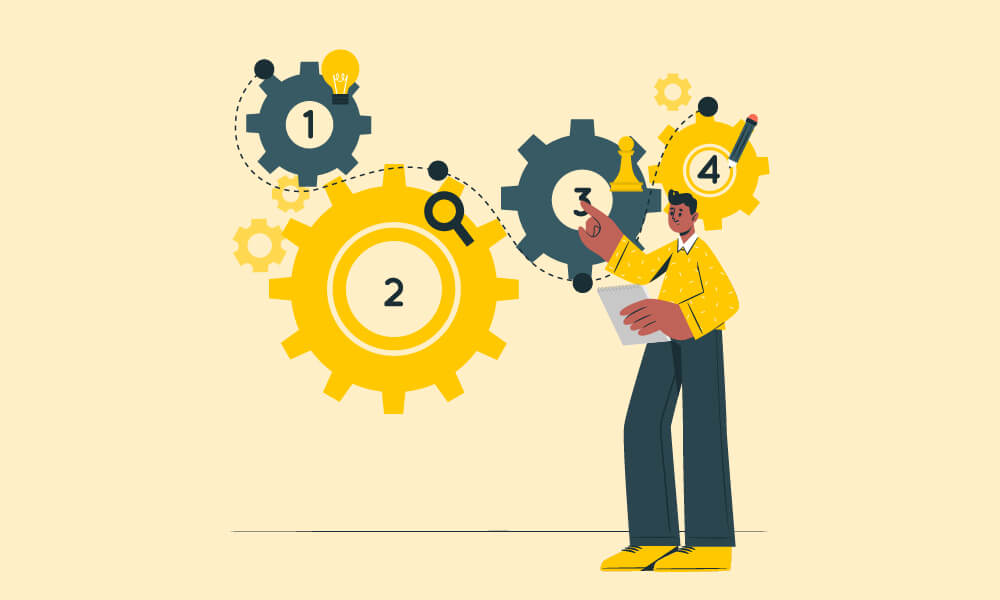 What is SMS automation?
SMS automation or text automation is the process of automatically sending and receiving SMS messages according to the predefined schedules. SMS marketers use SMS automation as their main tool in SMS marketing campaigns because of the huge capacity of automation and proven benefits of SMS.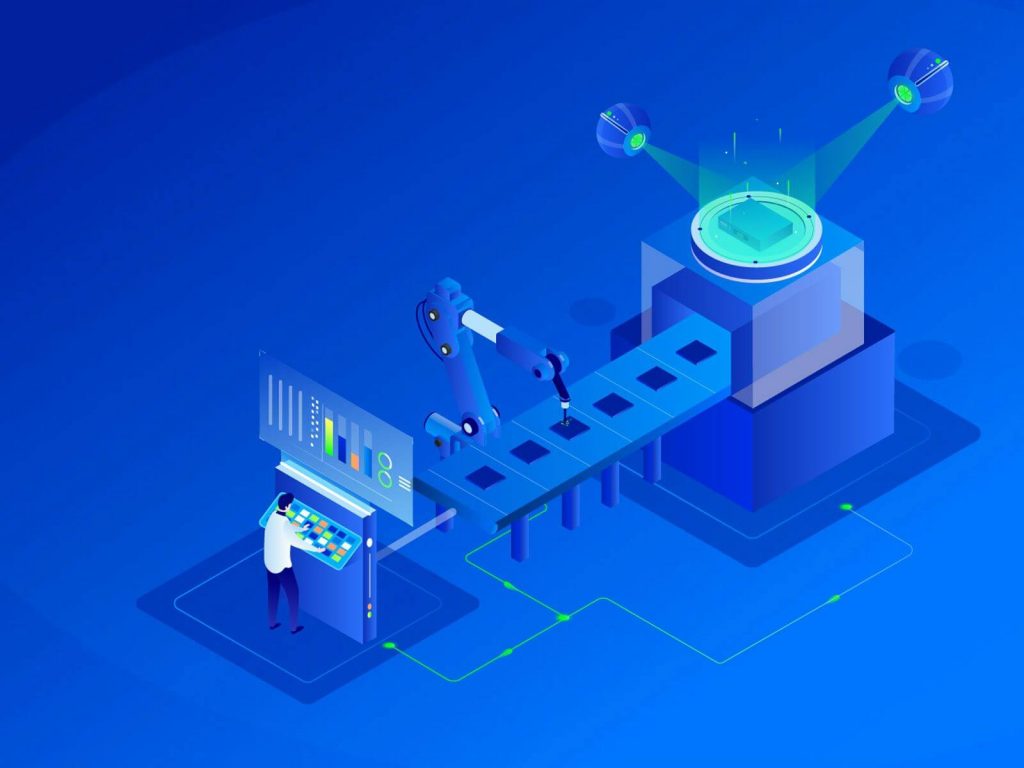 Because SMS marketing requires you to send a massive number of messages, you cannot do it with your bare hands. The invention of SMS automation actually caused the popularity of SMS marketing as you can see today.
SMS automation can send messages to recipients in the contact list based on specific triggers and conditions.
Start your Shopify 14-day trial with FireApps
Did you know Shopify is now accounting for 20% of the e-commerce business.
Over 2200 merchants open their Shopify store everyday and 50% of them have a repeat purchase. Join them today!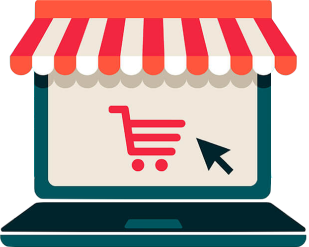 How SMS automation works?
SMS automation works through the flow. Flow is the set of triggers and conditions that will define the audience and control the SMS automation.
For example, if you want to send messages for a smaller group of audience who live in New York City. How do you determine that subgroup (living in New York)? SMS marketing app uses the attribute data in your contact list to filter out who lives in New York. That process we may call segmentation. (that we have mentioned in the previous articles) Of course, the segmentation can require more conditions and triggers than the above example. You may want to approach the audience who ordered from your store yesterday, with the order value above $15 and live in the US. In that case, that subgroup needs 3 attributes to be defined.
And one single automation flow doesn't need to be dedicated to only one segmentation or subgroup of the audience. A single flow can handle many subgroups. It is a simple logic, when you define a segmentation of who lives in New York, you also create another group for those who do not live there.
Type of triggers and condition in Messent
As the SMS marketing app, Messent has SMS automation with full functions that allow you to create SMS flow from the scratch. To build a complete flow, you will need to use triggers and actions.
Triggers
Trigger is the feature in Messent that allows you to automatically start an SMS flow. A trigger includes many filters (conditions). Once a subscriber takes an action that passes all filters, a trigger will be pulled and your SMS flow should be activated.
Example: We create a trigger "Complete order" that has two filters: order completed date and "FREESHIP" discount code. That means subscribers only receive messages in this flow if they have completed an order on the date and use the code "FREESHIP".
Messent has 4 types of triggers, which you will see when you start a new automated campaign. Click in the trigger box and the trigger panel will appear on the right. In the panel, you will see they are "Awareness", "Consideration", "Decision", and "Campaign activity". Messent has been built based on the stages of the customer path. In each of these categories, there are more selections for you to select.
You can manually adjust filter by adding and removing them, edit their attributes.
Actions
Action is the feature in Messent that allows you to design your own flow. It can be used to add more conditions, delay time, or send messages.
Below the trigger box, click in the plus sign and the action panel will pop up. There are three categories of it: Send SMS/MMS, Action (Condition), and Contacts.
Send SMS/MMS is the action that commands Messent to send the message you have prepared.
Action (Condition) includes three types of conditions: IF/ELSE, SPLIT TEST, and DELAY. Contacts has 4 actions: Follow, Unfollow, Add Tag and Remove Tag to adjust contact status of individual.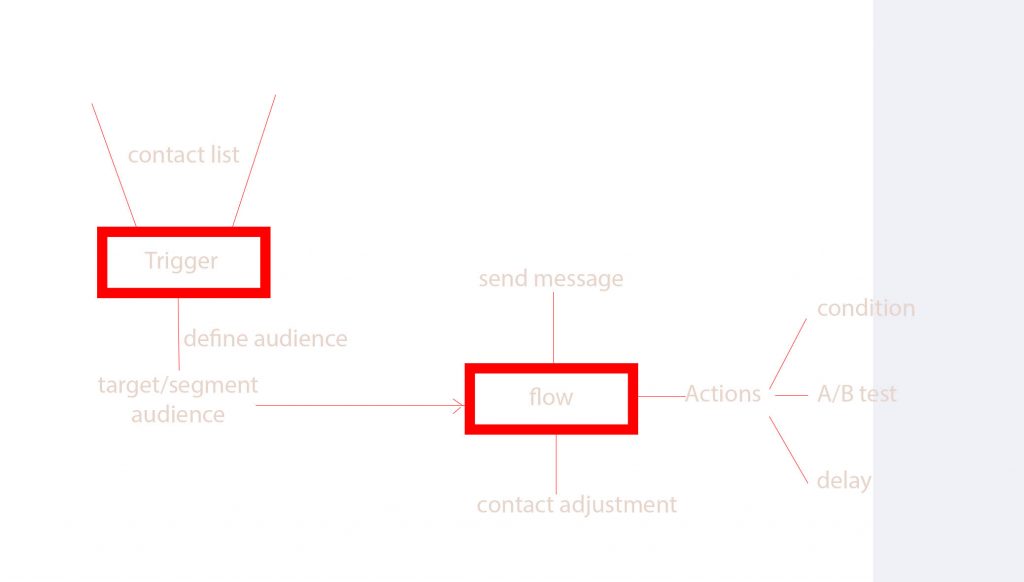 Example flow
Here is the basic SMS marketing flow that every e-commerce store can use to launch a simple SMS campaign for first complete orders.
Create automated campaign
Create trigger "First order complete" in category "Decision"
Add filter "complete at between" and select your date.
Add "send message" after the filter.
Compose message content. Send them a discount code if needed. Then save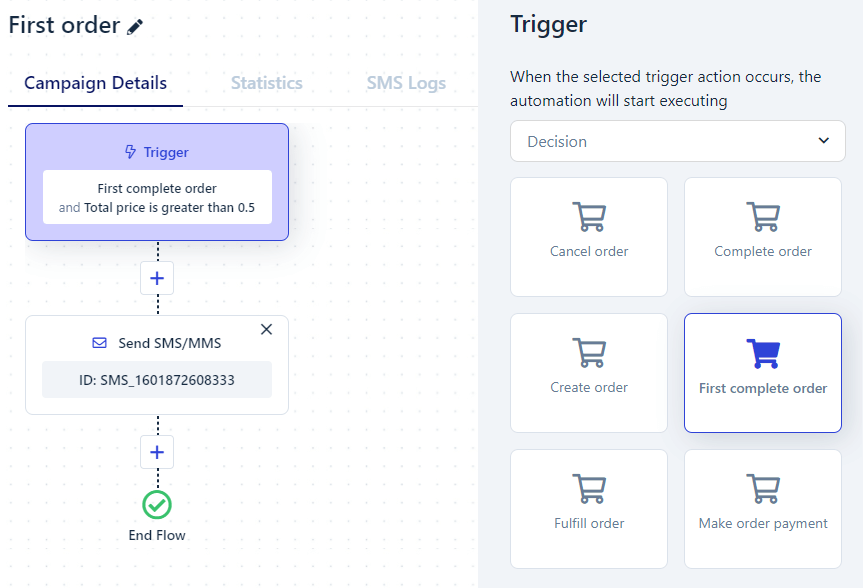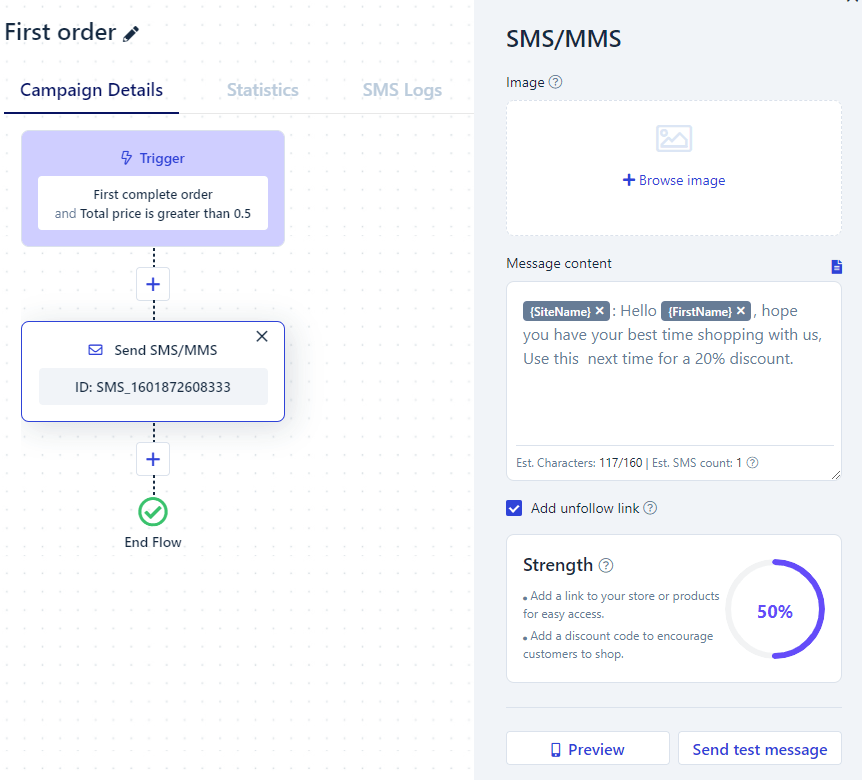 Of course, there will be other approaches for you to define who is your new customer. However, SMS marketing software (like Messent) is all about logic and creativity, and you should feel free to create your own flow.

Best time to use Triggers
You have seen the triggers mentioned above, like the name, triggers are something like an "engine start" button. It is important for automated campaigns, it helps you to define your campaign, to target more accuracy, and to avoid misleading automated action.
All SMS marketing software which have automated campaign function that will provide you trigger features. They can name it as triggers, conditions, filters, etc. No matter what people call it, it will serve you with the same benefits.
We will introduce the best time to use triggers in Messent.
You have a campaign goal
Your campaign is created to raise brand awareness, or to convince customers to place orders? Those are the goals for campaigns. When you have a goal for your campaign, you should use triggers because, in Messent, the triggers are set in 4 categories according to the customer's journey: Awareness, Consideration, Decision, and Campaign activity.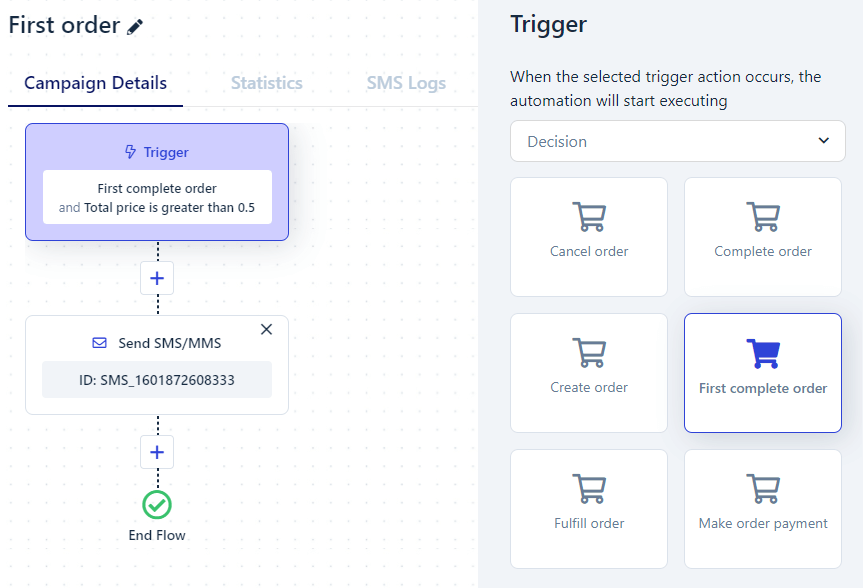 Using the right trigger with your goal can help you design a campaign more effectively because it provides you appropriate filters.
For example, you want to reduce canceled carts by the SMS campaign. Select the trigger "Cancel order" in the category "Decision". You need to add filters to customize it. At this point, you will see Messent provides you a list of filters (Cancelled at, Cancel reason, Currency, etc.). It is easier for you to set an effective flow.
You need your campaign targeted precisely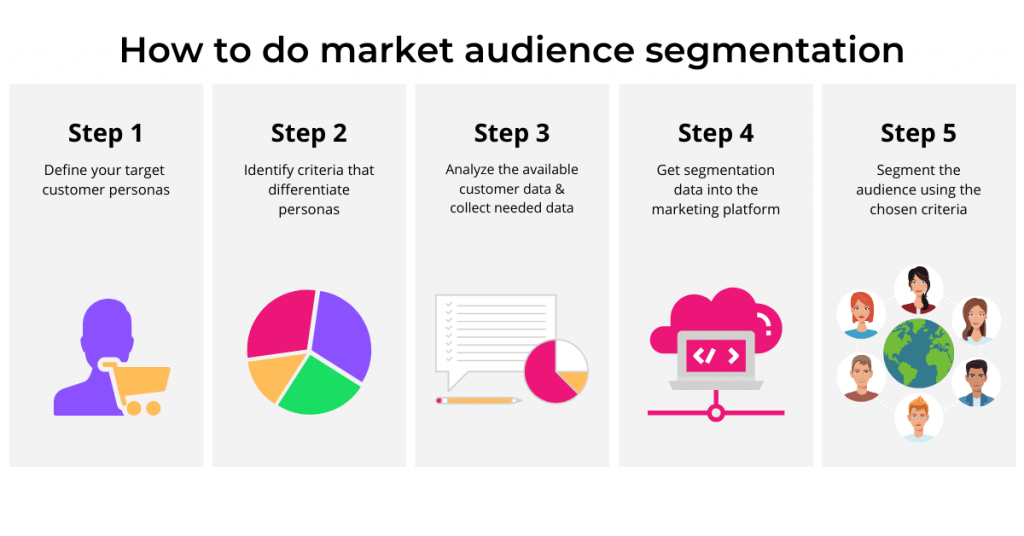 Because triggers in Messent are built based on the real situations in e-commerce so that you would be able to reach your subgroup of customers more accurately than trying to make tons of unnecessary and inaccurate conditions.
You need to save time
It is obvious that the set of triggers in 4 categories is the best way to save time for you. By using dedicated triggers in categories, you will have a good approach to your subgroup in the blink of an eye.
The set of triggers will not require you any knowledge of coding or experience in SMS marketing.
SMS automation best practices
In practical circumstances, you will confront so many cases that need you to use the SMS automation flow. There is nothing better than having some essential SMS automation flow templates before carrying out your first SMS marketing campaign.
Welcome message
Goal: Convert fresh opted-in audience into customer
Description: Right after they've opted-in, you would send the messages to offer them the hot deals/promotions in order to get high conversion rates
Remember:
Send your customer the special coupon to maximize their engagement rate
You can send a variety of products based on your customer's interest
Consider to create a subscription anniversary flow
Abandoned cart
Goal: Recover abandoned cart
Description: Actually you are using the SMS software to launch a series of reminders in order to call customers back to their cart and finish the orders
Remember:
The reminder needs to be delayed at least 20 minutes after someone abandoned a cart
If the first message takes no effect, send another message the next day
Make sure your call to actions are clear in messages
You can use customer's data (order value, number of products, etc.) to personalize the messages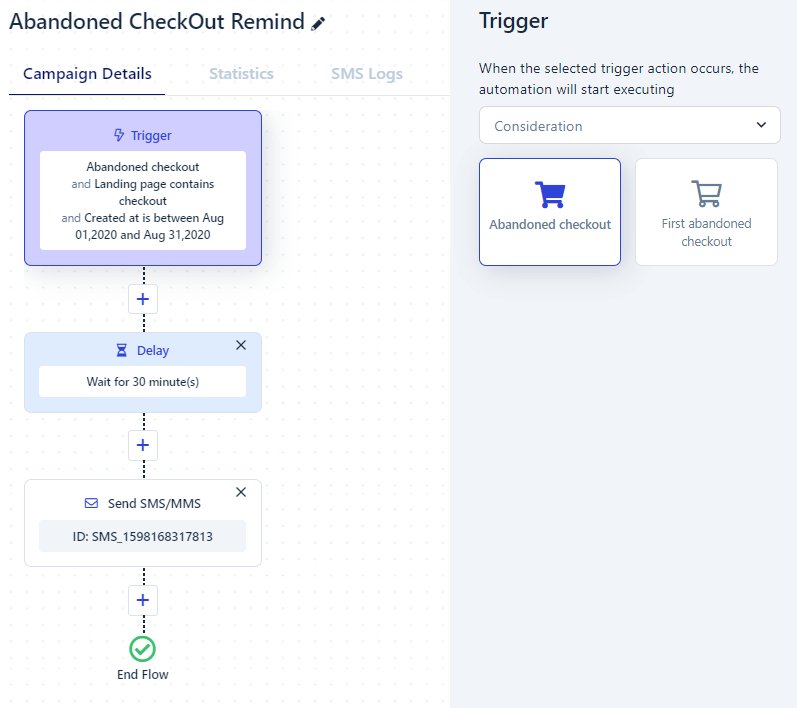 Black Friday & Cyber Monday
Goal: Boost your revenue in this special event
Description: You have to let your customers know about your promotion for this event and do your best to catch them before too late
Remember:
Schedule this flow as soon as possible. Your flow needs to be ready 2 weeks before the event
You should go for the unique call to action rather than copy from other stores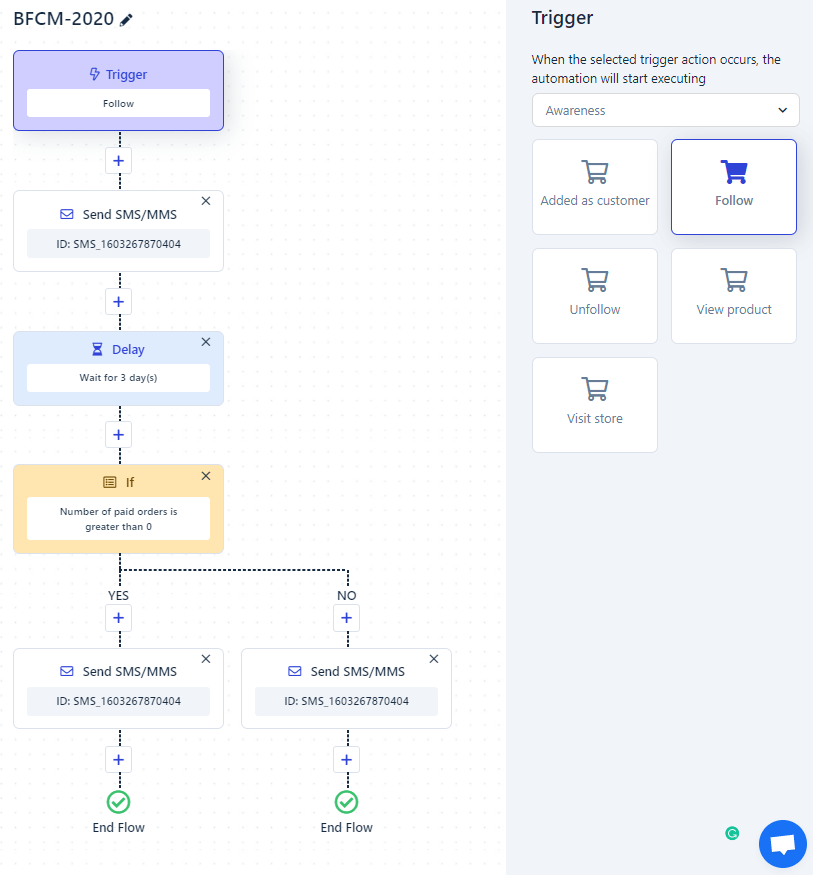 Customer Win-Back
Goal: Make your customers re-engage
Description: Your messages will remind your customers about your store and your products. The flow also helps you to convince customers to make decisions.
Remember:
Build up your time frame based on your product type and customer purchase repeat rate to determine the best time to launch the first message
Check your customers behaviors in the past to give them their best suggestion in the next messages if the first one didn't work
Give them some discount code
New Product Release
Goal: Raise awareness about new product and make them buy it
Description: You are spreading the news of new products to your audience, you need them to know it widely and then take action quickly.
Remember:
Send the announcement message to the VIP segment first (or the highest class of your contact list) and let them know this is the privilege of being VIP
Personalize the message based on the purchase history
Make it hot by giving a giant discount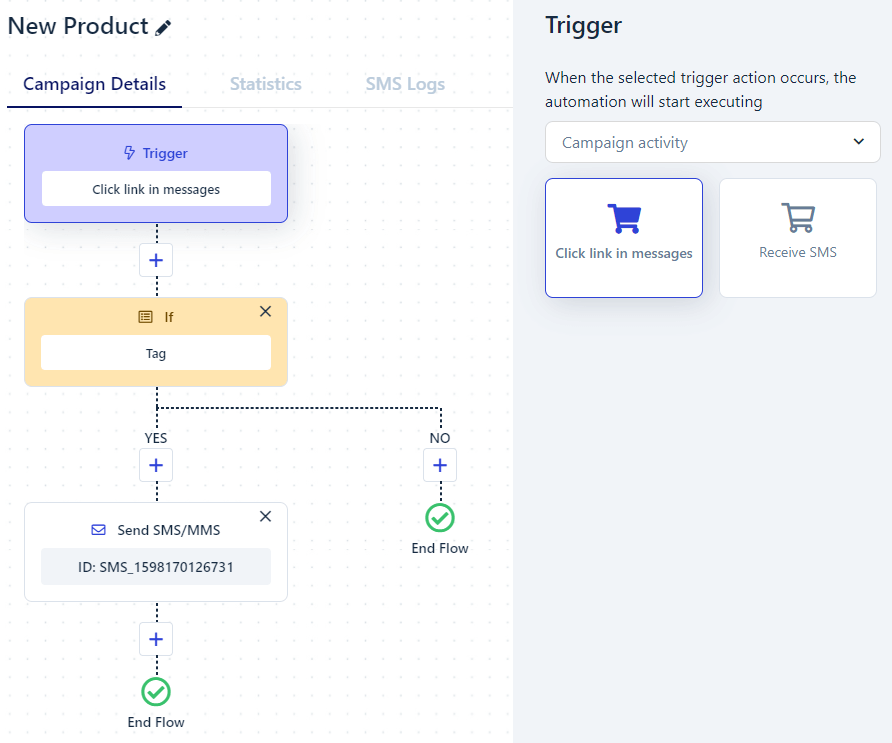 SMS Tutorial Series: