Social proof marketing tips to boost sales on Mother's Day 2021
eCommerce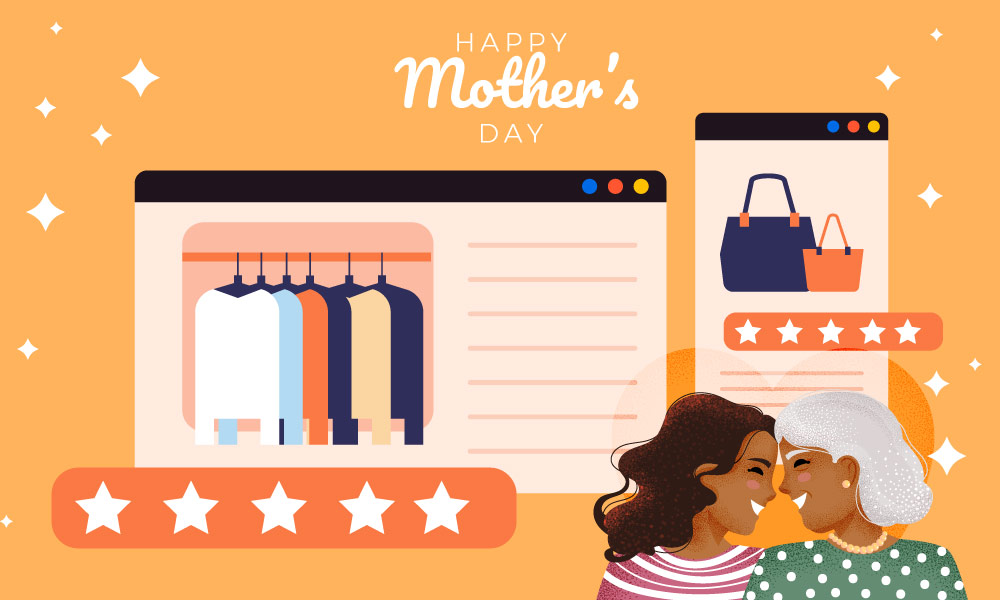 Unless you've been doing business under a rock lately, then you know that Mother's Day is only a few days away. And although it isn't as huge as the Christmas holidays, Mother's Day is still considered a big shopping event that store owners should pay attention to.
With COVID-19 still causing barriers, more people will look to e-commerce options for their Mother's Day shopping instead of an outside dinner or travel plans.
So, to help you make the most of Mother's Day online spending, we've put together some ideas and examples to to embellish your store with social proof and rock sales performance.
Start your Shopify 14-day trial with FireApps
Did you know Shopify is now accounting for 20% of the e-commerce business.
Over 2200 merchants open their Shopify store everyday and 50% of them have a repeat purchase. Join them today!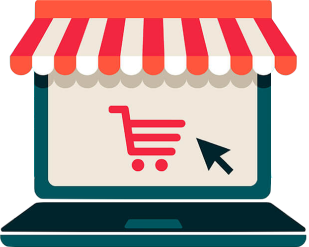 Mother's Day Is a Bigger Spending Holiday Than You Think
According to an annual survey released by the National Retail Federation (NRF), consumer spending on Mother's Day is predicted to reach total $28.1 billion, with approximately 83% of US adults are expected to celebrate this annual holiday. This is the highest spending in the history of the survey.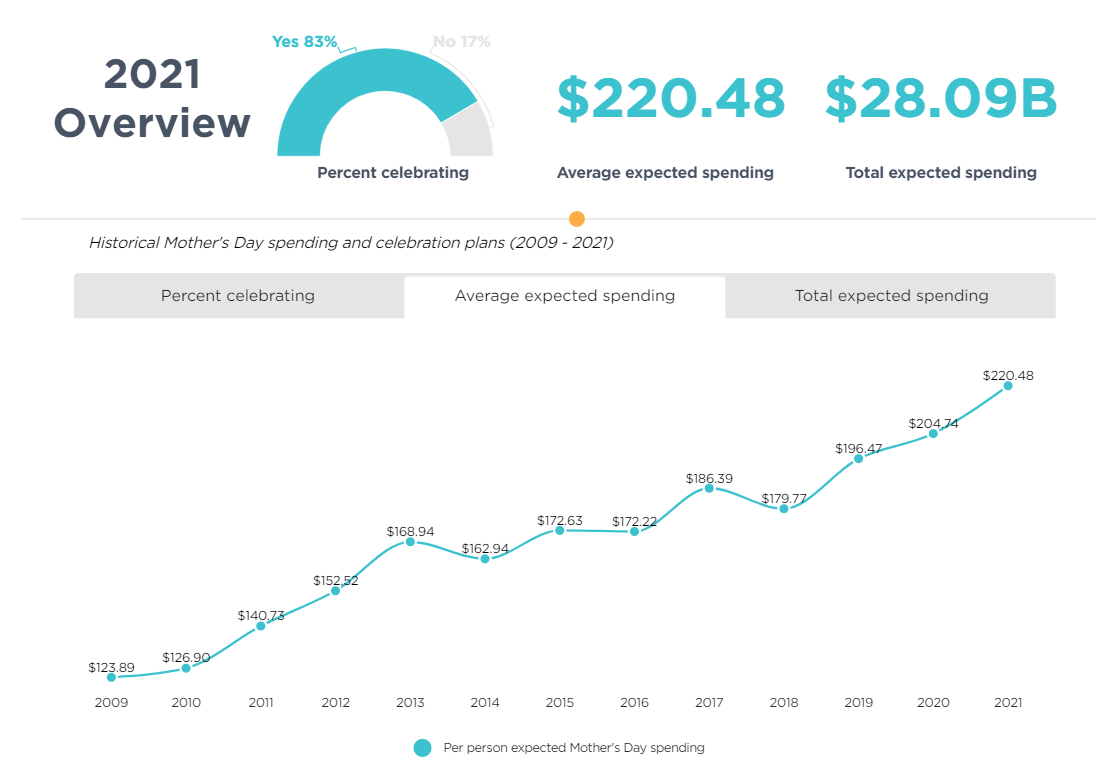 Average spending
This year consumers plan to spend an average of $220.48 on Mother's Day items. This figure is $16 more than they planned to spend last year and the highest in the survey's history.
Primary drivers
Record spending on gifts of jewelry and electronics are the primary drivers of the increase. Jewelry accounts for over half (59%) of the $1.4 billion increase in spending while electronics accounts for over one-quarter (28%).
Last-minute social proof tips to boost sales
To many people, Mother's Day attention doesn't start to grow until the last week before the day, so it's important for all e-commerce store owners to fancy up and redesign their stores for the last sales push.
In Ali Reviews, you can head over to the Show tab and click on Widgets to start styling review widgets on our simple-to-use editing interface.
Here is a set of methods, tips as well as examples to leverage social proof and increase sales on Mother's Day:
Create Mother's Day Collection
Your store may be selling a large range of products so in order to draw shoppers attention to Mother's Day gifts, just create a new collection for this special event. In case those items don't have reviews yet, head to Get tab in Ali Reviews to import some beautiful photo reviews for them.
The star ratings below each product will make your collection more appealing and eye-popping! Come to think about it, reviews and ratings can help raise trust for your products and increase chances of conversions.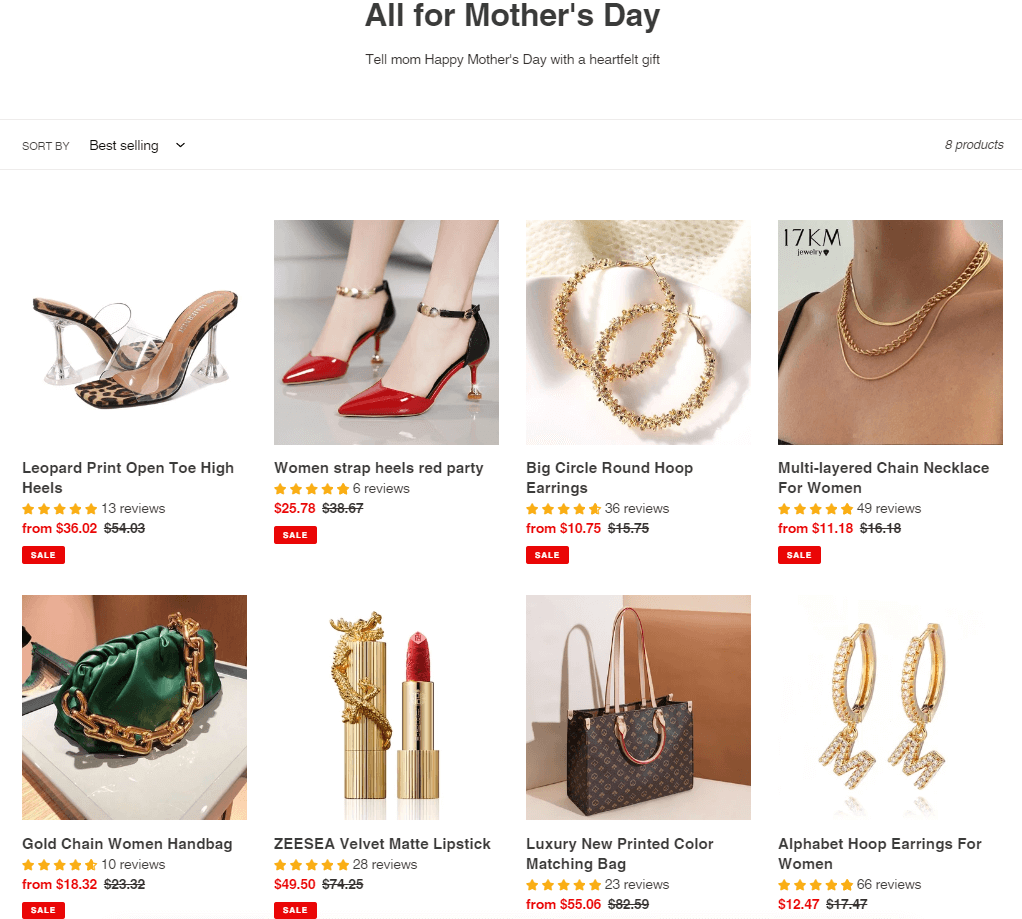 Showcase reviews on homepage
As a shop owner, you should be able to remind mom lovers that Mother's Day is nearing by showcasing reviews all over your homepage where shoppers are most likely to come across. Keep in mind that not all of us will remember this occasion so you should take any chances to promote this event across your store pages.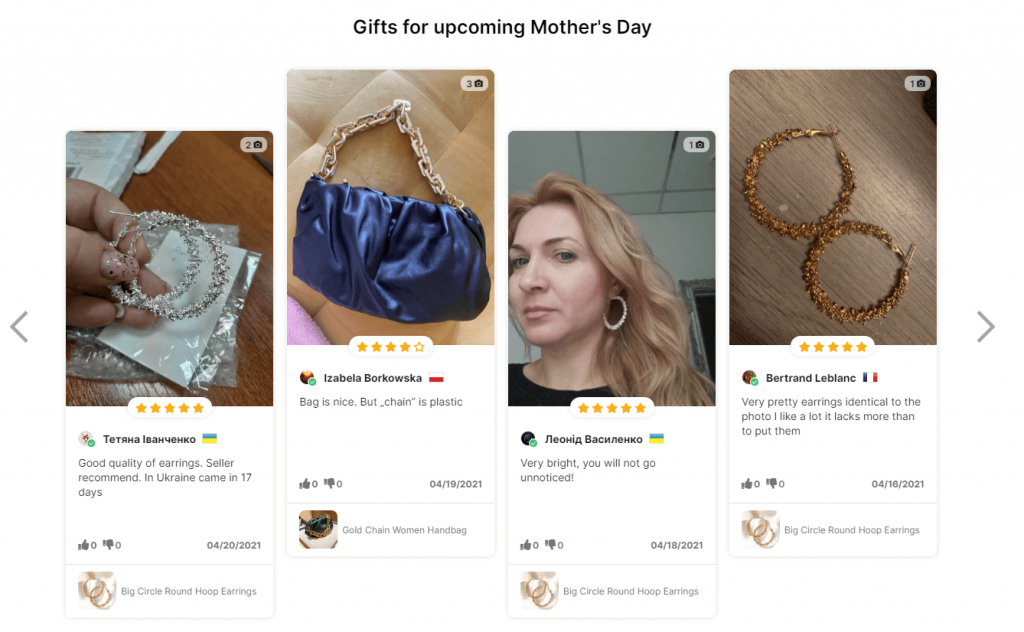 Make your store poppin with review pops
A lot of customers tend to notice popups more than banners, especially when they are browsing your site. Take this advantage to make your store look super busy and crowded for Mother's Day occasion!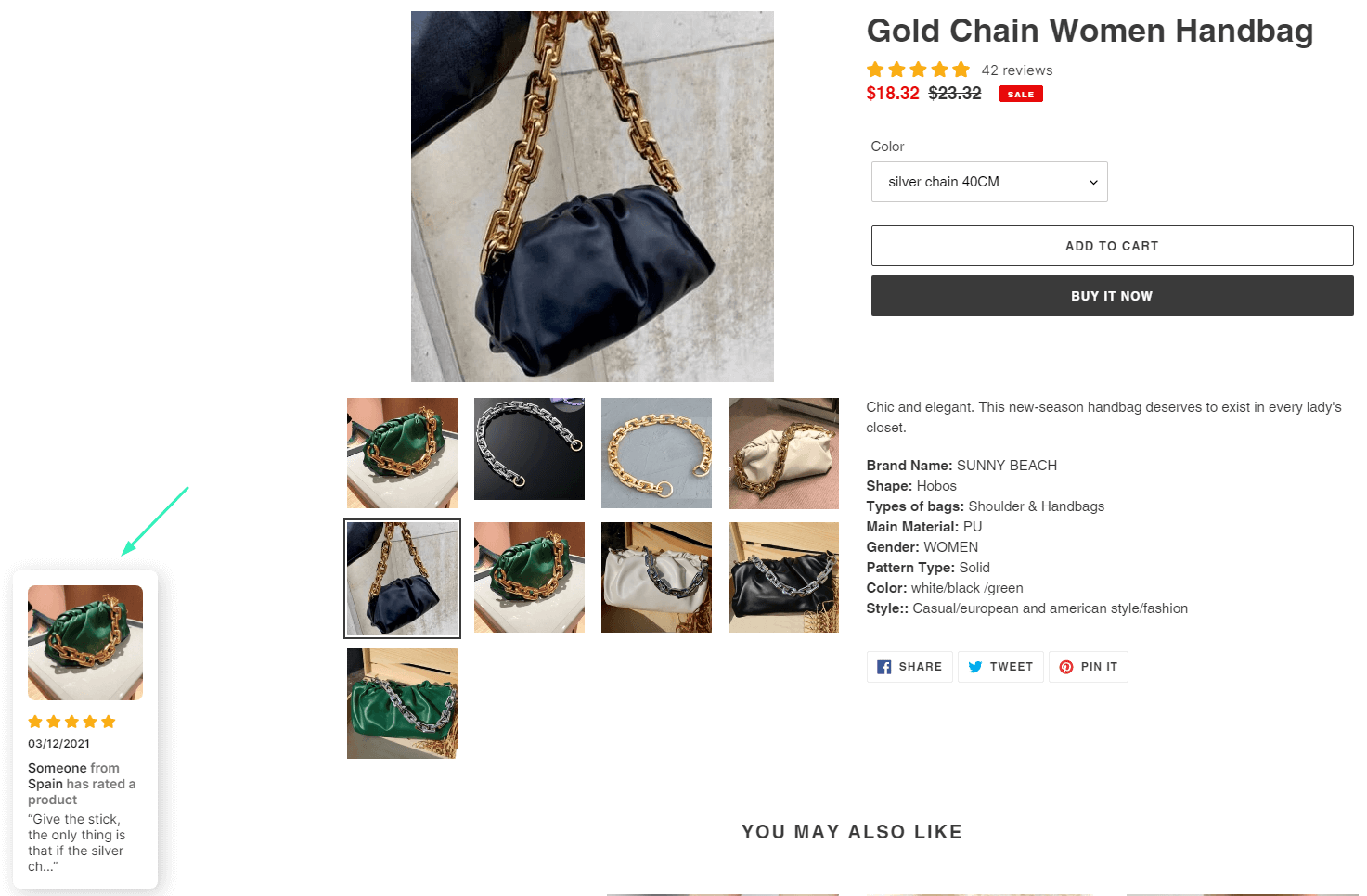 You not only grab shoppers' attention, but you simultaneously increase credibility for your store by showing that other customers have already purchased your products and left reviews.
Besides, the reviews of other products pop at the right time can help you up sell and cross-sale dramatically.
Increase checkout rate with Cart page reviews
Did you know that the average shopping cart abandonment rate is hovering around 70%? In many cases, your shoppers are hesitant after adding products to cart and didn't complete online purchases.
Give them more reasons to buy! Reviews displayed on Cart page will increase buying confidence and motivate shoppers to make quicker check out!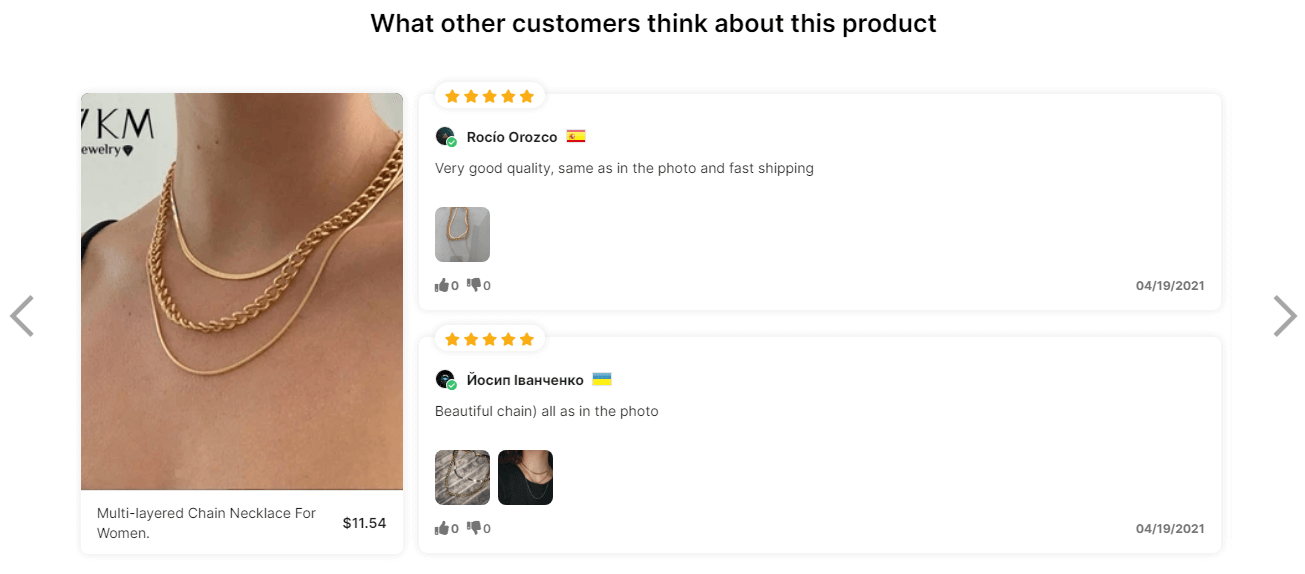 Bonus Quick Tips for Mother's Day Marketing
Adjust all your content, including headlines to match Mother's Day
Use product bundling to encourage more sales
Launch emails to last-minute gift buying procrastinators
Prepare gift cards or voucher for last-minute shoppers
Make sure your site is optimized for mobile devices
Final thoughts
There you have it! A few quick tips on using social proof to brighten up your store and attract mom lovers. If you can get in the minds of your customers, Mother's Day can be a great opportunity to explode sales for your online shop! Now try some of the tips above to make the most of this Mother's Day!
Let's find out more about the world of e-commerce here Fireapps