The New Ali Reviews Beta release: Be one of the first to try out
Product Update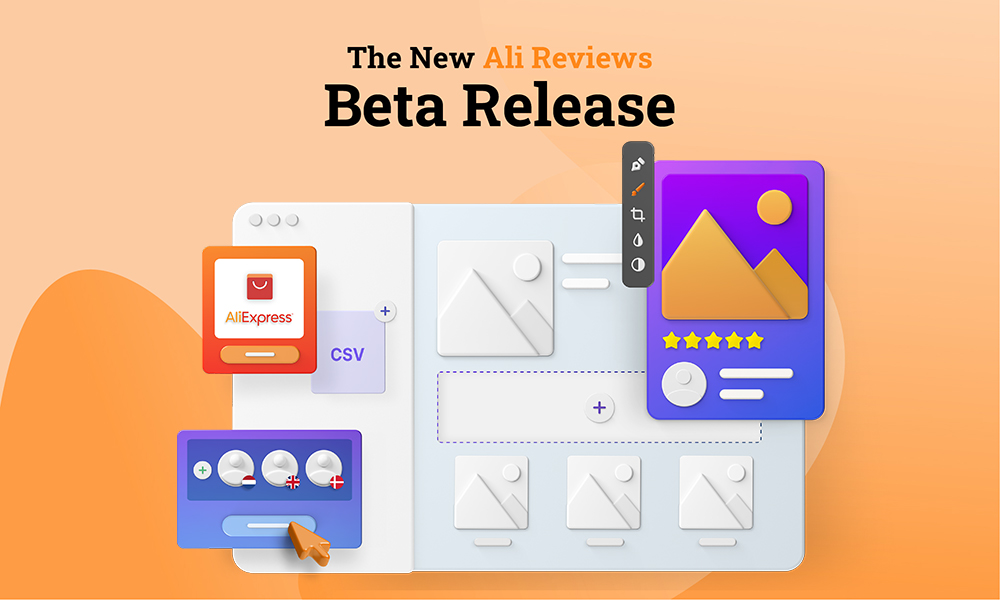 The New Ali Reviews Beta, the next big step on our journey to the exciting official release.
Benefits of joining Beta
1. Experience for free new updates and outstanding features that we've planned to surprise you:
More detailed preview and demo here
2. 1-on-1 support from our dedicated specialists anytime you ask. Get shortcuts and tips to make everything work better for you
How can our users join the Beta?
We have prepared a fair way to give Ali Reviews users as early as possible access to the Beta testing of The New Ali Reviews.
Beta testing phase
The phase of our beta testing starts on Feb 23, 2021 and is expected to last for 1 week.
Conditions for Beta access
Due to some limitations, please kindly note that not everybody will gain access to our testing. The beta test is open for:
Users who have signed up our Early Bird list. You can check the invitation email in your inbox
First 100 users who log in Ali Reviews app every day from Feb 23 to Mar 01, 2021 (after the number of users reach 100, the access to Beta version will be closed until the beginning of the next day – GMT+7)
To access Beta instantly
If you are on our Early Bird list and have received our invitation, then keep enjoying the Beta.
In case you're not, visit this link alireviews.fireapps.io/install, login with your Shopify store and then click on the button "Access Now" as screenshot below to join Beta: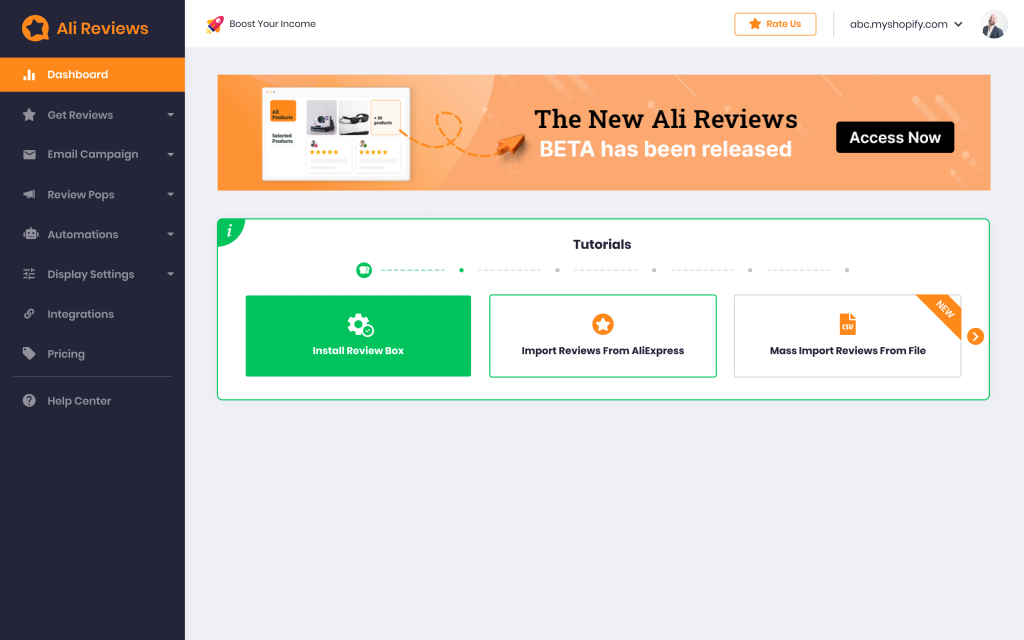 Users who are using apps integrate with Ali Reviews might be affected by this update
These changes can affect displaying review elements on your storefront. If you're using integrated apps or themes from the official partners of Ali Reviews, then our Support team might be able to help you with the integration.
Although we're able to support current users with some kinds of integrations, keep in mind that we can't assist new users temporarily.
Review elements may not show on the following integrated themes or apps
Ecomsolid, Wokiee, Shella, Gecko, Yanka, Elessi, Hooli, Molla, Basel, Booster
PageFly, Gempages, Layouthub, Ampify Me.
Some apps might be affected: Socialpublish, Flits, Rise, ReConvert, Boost Product Filter & Search, Personalized Recommendations, Searchanise.
Your testing and feedback
Note that this is not the final product and some glitches may occur prior to the official release.
Your feedback is important to help us build The New Ali Reviews and we're excited to hear what you think! Either bugs, missing features or your personal opinion, you can feedback to us directly in Ali Reviews via live chat or send us an email at support@fireapps.io
Thanks again to everyone who has continued engaging with us on this journey. Stay tuned for more as we get closer to the official launch!
Let's make a review-wonderland impressive with Ali Reviews
You can't wait to put previews on your store? Don't miss out this app!
Import reviews in seconds & collect reviews through multiple sources
Showcase reviews beautifully with 9+ styles & layouts
Fully moderate & manage review contents