Top 5 best Shopify translation apps in 2022
Shopify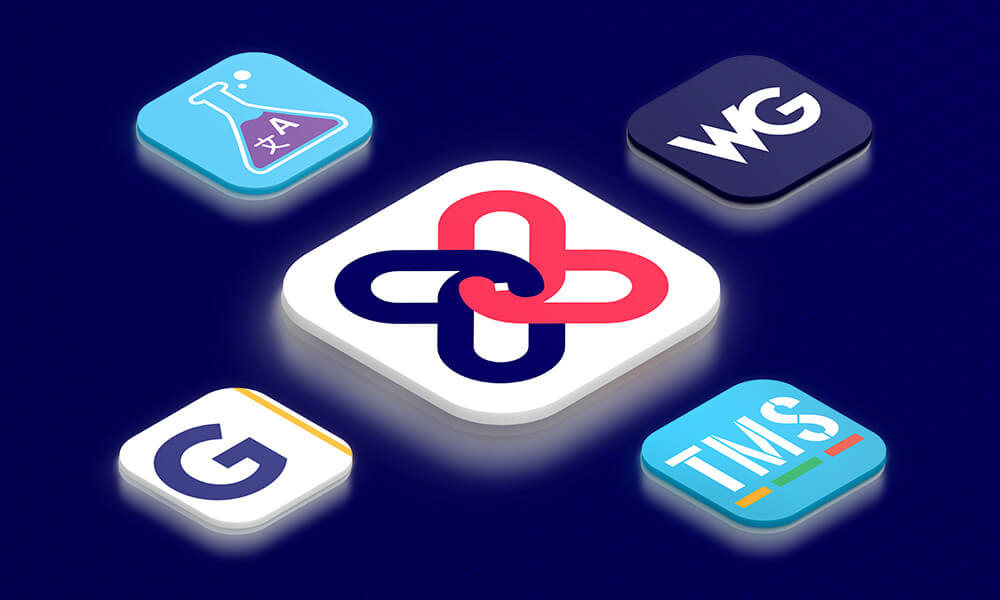 As an e-commerce retailer does business online, the concept of translating websites is a no-brainer.
One of the key steps of achieving global sales is to make your site in multiple languages. If you're an e-commerce retailer offering international delivery and translating your site is a must.
Sometimes, language is underestimated as a key selling factor for your online businesses.
According to the study "can't read, won't buy' showed that 55% of people prefer to purchase in their languages and 60% of people hardly ever buy on English – only websites.
With Shopify translation apps, it just makes your e-commerce website multilingual when you're cheating yourself out of a major market opportunity by not aiming to sell abroad.
Why you should use a translation app?
The best Shopify translation apps will allow anyone from anywhere in the world to visit your online store and translate everything you need into their native tongue. It means that you can invite over 7 billion people in the world to shop with your Shopify store.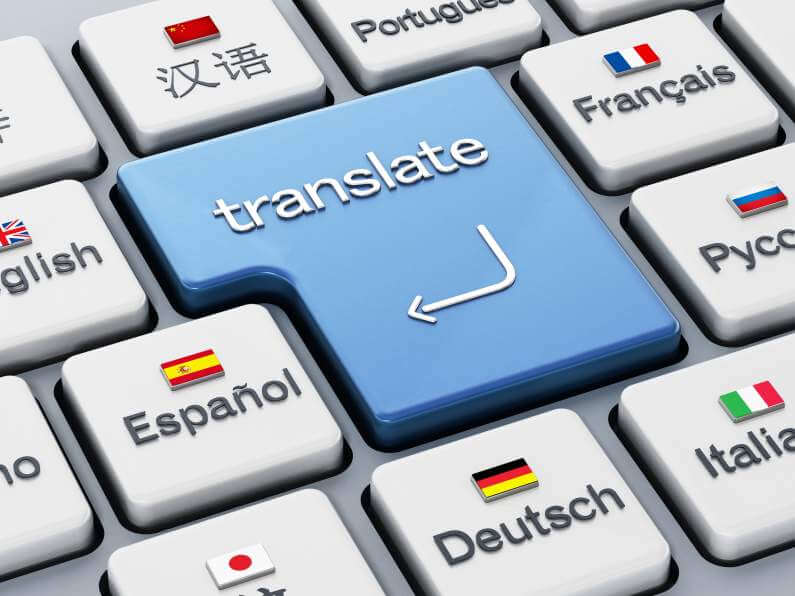 There are plenty of translation apps in Shopify app stores out there for you to choose and by looking at the translation app rating, the number of reviews, the top app features, and other objective parameters, we have covered with our curated list for the best Shopify translation apps in 2021.
Top 5 translation apps to win more sales
Below is a curated list of 5 best translation apps that make the job easier for you:
1. Transcy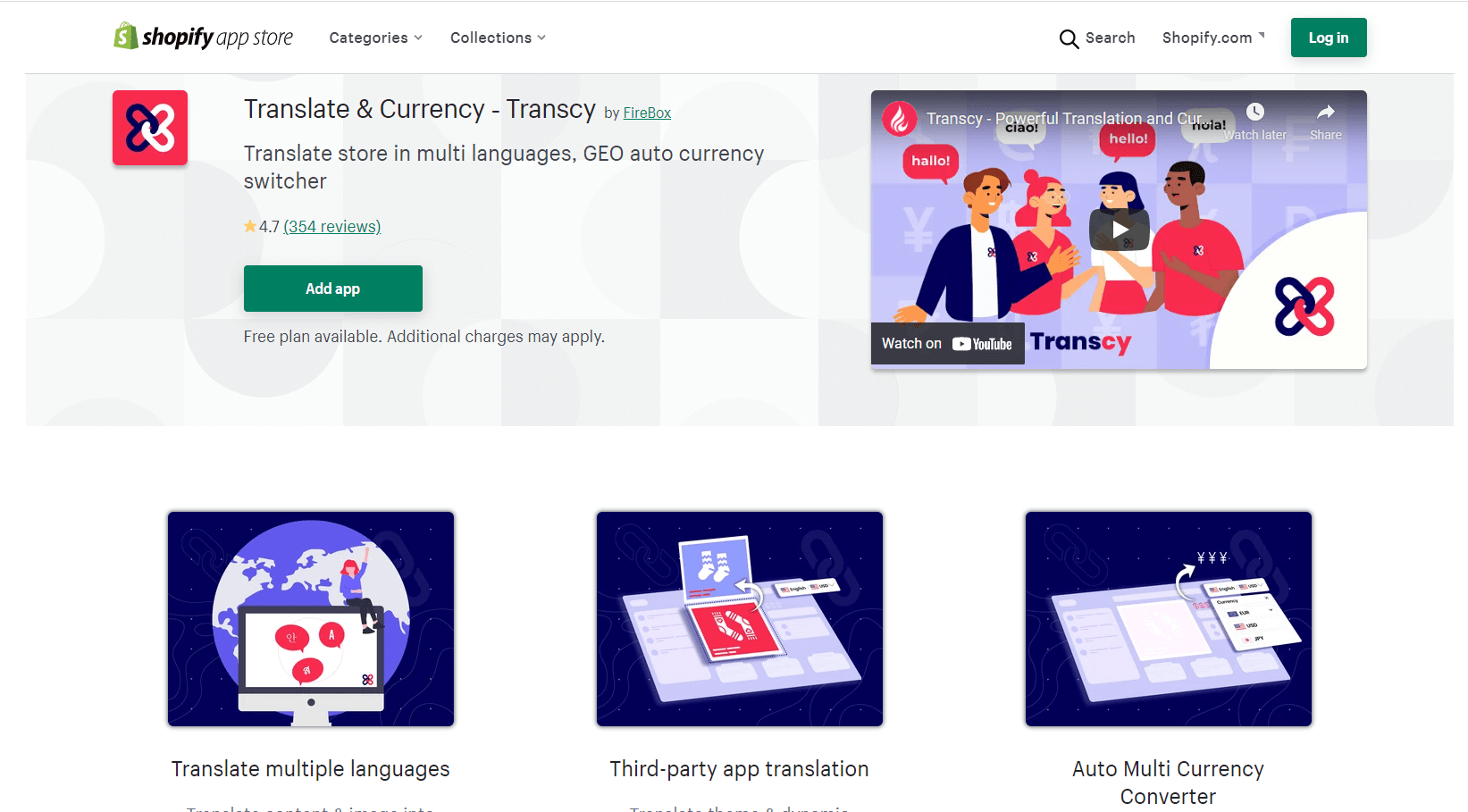 Transcy is one of the top 5 rankings in Shopify app stores. It has just been released a few months and now it marks the top 2 between Shopify translation apps.
Got featured in Global Staff Picks and Asia Staff Picks and trending apps at the same time. Transcy proves that it's a great and powerful tool to help your e-commerce business grow faster.
Transcy automatically translates all pages in just a few minutes, it lets you manage your translation that has been translated in a single place. The process of setting up a multilingual page may be time-consuming for an average person.
Transcy enables you to translate the entire store into over 100 languages and the best website translation for all size businesses.
Let's have a look at some of the pros and cons of Transcy:
Pros:
Very easy to use and edit content manually
Use Shopify APIs & Google APIs for the highest translation quality
User-friendly installation
Navigate with UI/UX
Third-party app features to translate content in front-end apps like Product Reviews, Sales Pop-up, Information Box, Widgets,… for smarter and faster translations
Multilingual SEO optimization
The media replacement feature allows you to add a specific image for every translation, translates the homepage banner, product images, e.g to give your store the best look possible
Auto-update language translation to up-to-date new content for your products and collections to save you time, effort, and money.
Customize language switcher to fit your store themes and have great website looks
Moreover, Transcy gives the Currency converter with no costs
Dedicated customer support
Cons:
Glossary translation features haven't published
Pricing plan: Starting $9.9/month for adding 2 languages & 167 currencies. Free plan available 1 language and 1 currency . Especially, we allow you to translate content unlimited words without costs for all pricing plans.
2. Translation Lab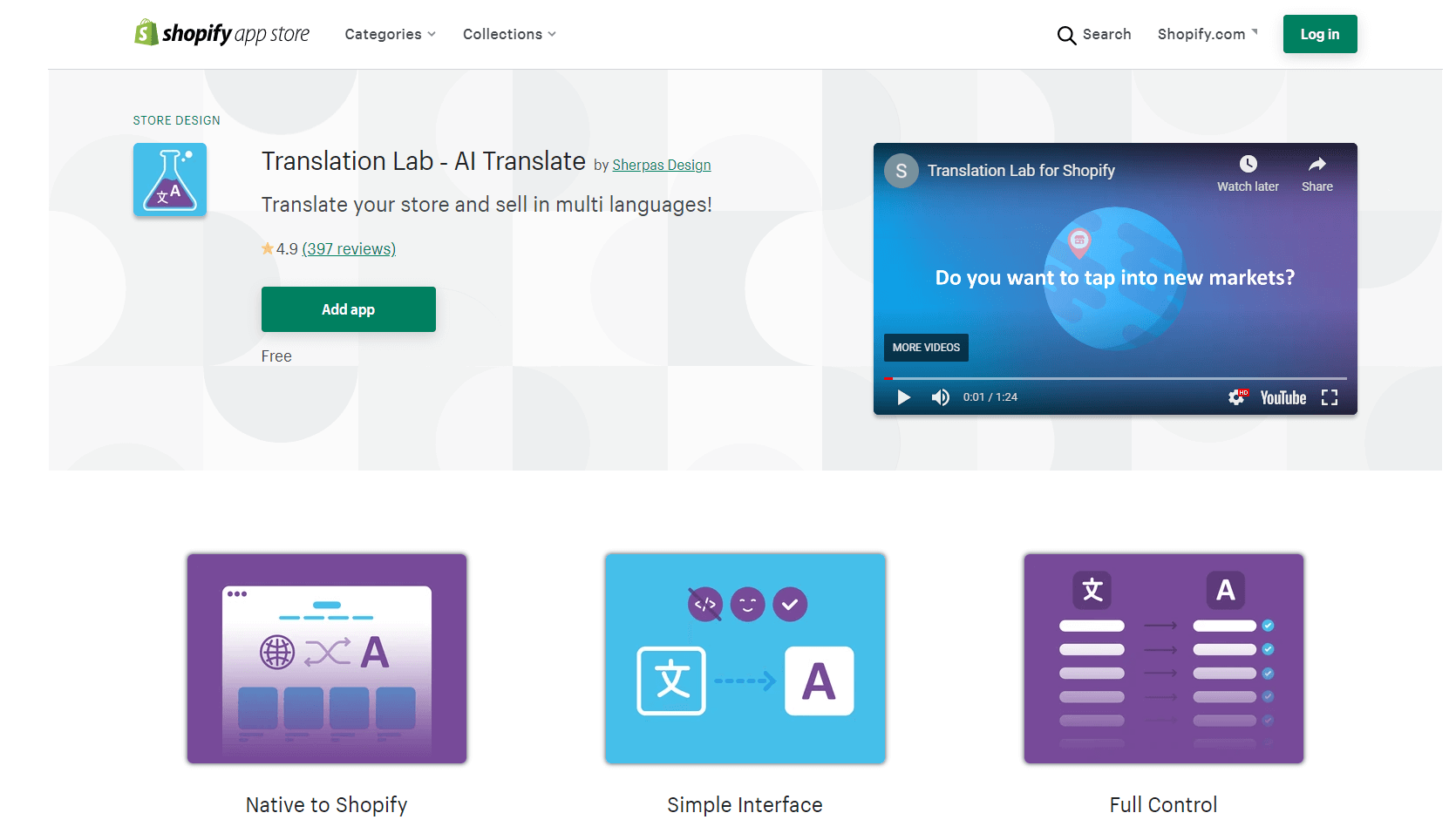 Translation Lab is the highest rate in Shopify app stores that offers translation in multiple languages and amplifies your store sales. It works with Shopify multi-language features well, there is no extra burden to add complex codes and run technical operations.
It offers a simple interface that provides absolute control of each translatable resource in your Shopify store so that your store can maintain all the operations in a hassle-free manner.
Pros:
Translate content in any sections of your Shopify stores like Product pages, Checkout page, blogs, meta fields, etc…
Provides AI-powered translations that enrich customer experience from different regions, countries
Customize language switcher at your Shopify store and distinct URLs available for each translated page to get noticed
Allow you to perform bulk translations and SEO features to gain more attraction by indexing your site in the translated languages
Cons:
Not support third-party app features
Not support Media translation features
Not support Glossary translation features
Pricing plan: It offers a Free plan to translate up to 2,000 words, and the Pro plan starts at $9.99/month, up to 50,000 words.
3. GTranslate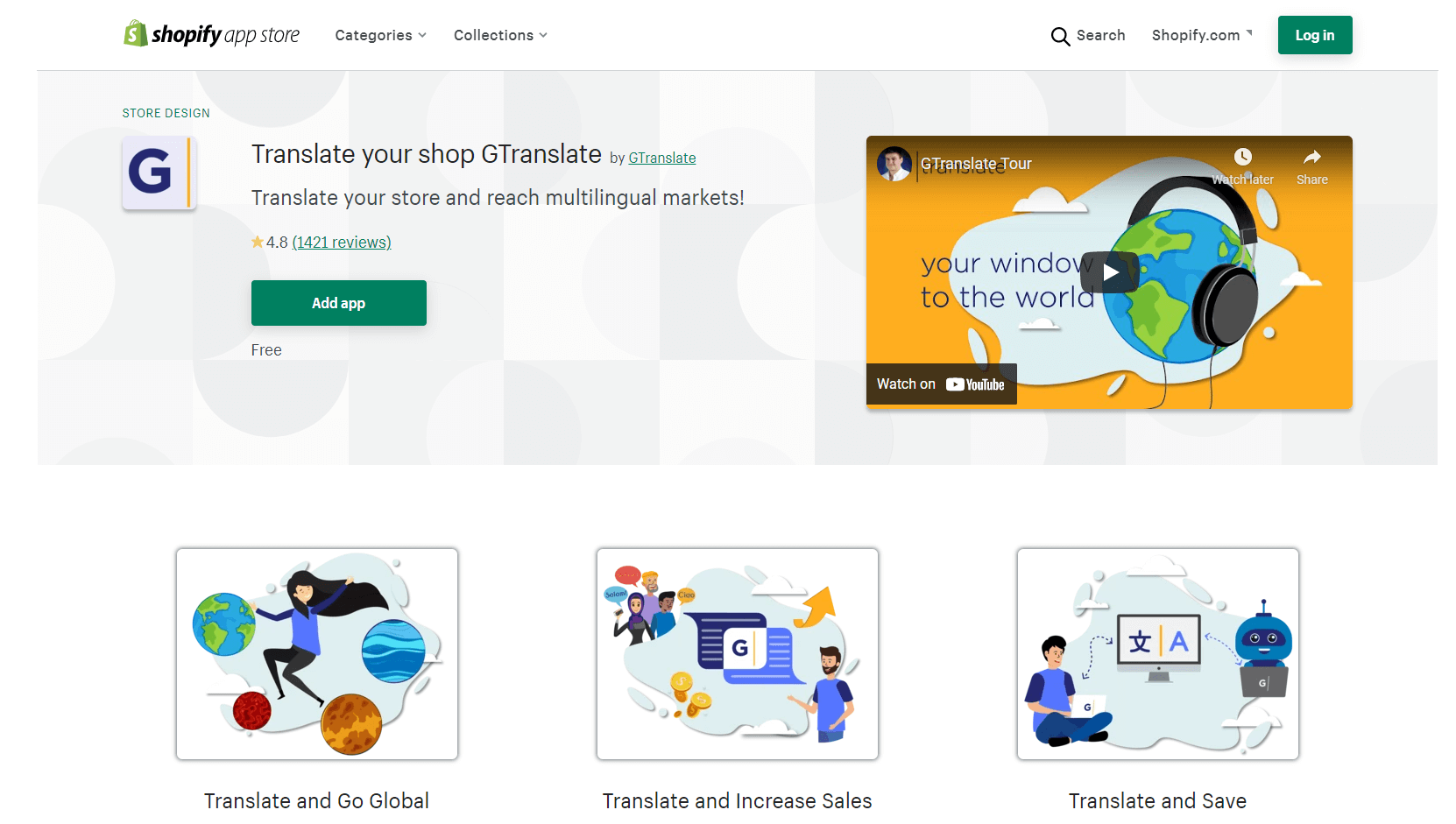 GTranslate leverages Google Translate and Bing's automatic translation services to translate and display your Shopify store into 103 languages.
You'll need to upgrade to a paid plan to make the most of the SEO features, the app's capabilities are only available by purchasing in Pro plans.
Pros:
Comes with Google Analytics support
Advanced SEO features, URLs translation is available in Pro plans
Check out and notifications translated
Support subdomain for each language
Cons:
The free plan hinders usage
Don't permit export/import features
Not support Media translation features
Not support Auto-update language translation features
Pricing plan: $7.99/month for unlimited words and 1 language and Free plan available with limited capabilities. 15-day free trial.
4. Translate My Store by Hextom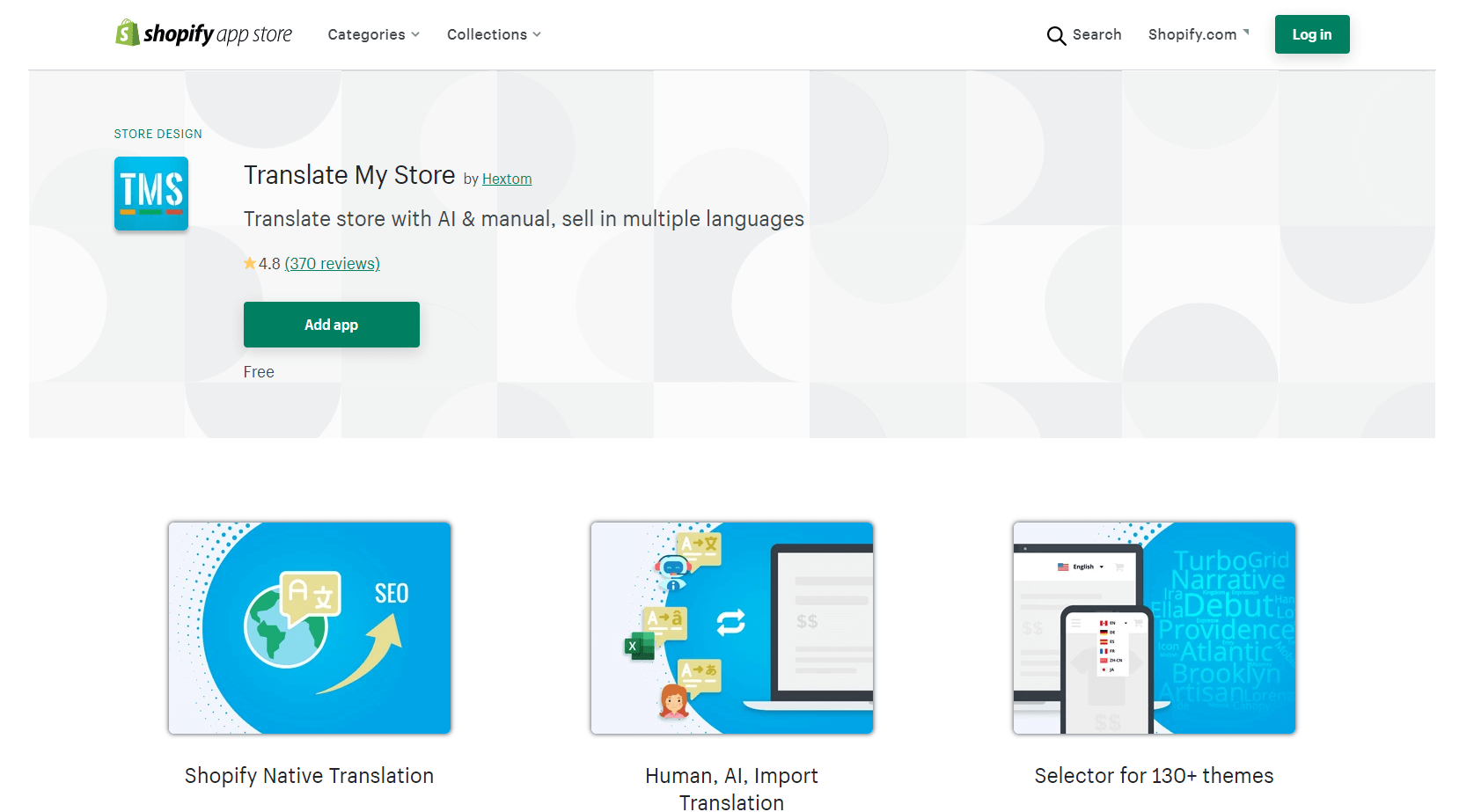 Translate My Store ensures your website that users want to read in with AI-driven, auto-translations. This app uses Shopify's native translation support framework to manage all translations in your account database.
There is an aesthetically pleasing interface to start translations from that offers to translate numerous elements of your website.
Pros:
Provide AI translation from industry-leading auto-translation services using machine learning
Simple translation interfaces
Offer in-app CSV/ Excel import-export
Glossary support features
Customize language switcher
Cons:
Not permit third-party app features
Non-automatically redirect translated content
Media translation features don't permit
Not support Auto-update language translation features
Advanced SEO features don't permit
Pricing plan: $9.99/month for 20,000 words in Basic plans and a Free plan is available with 1,000 words and bonus words.
5. Weglot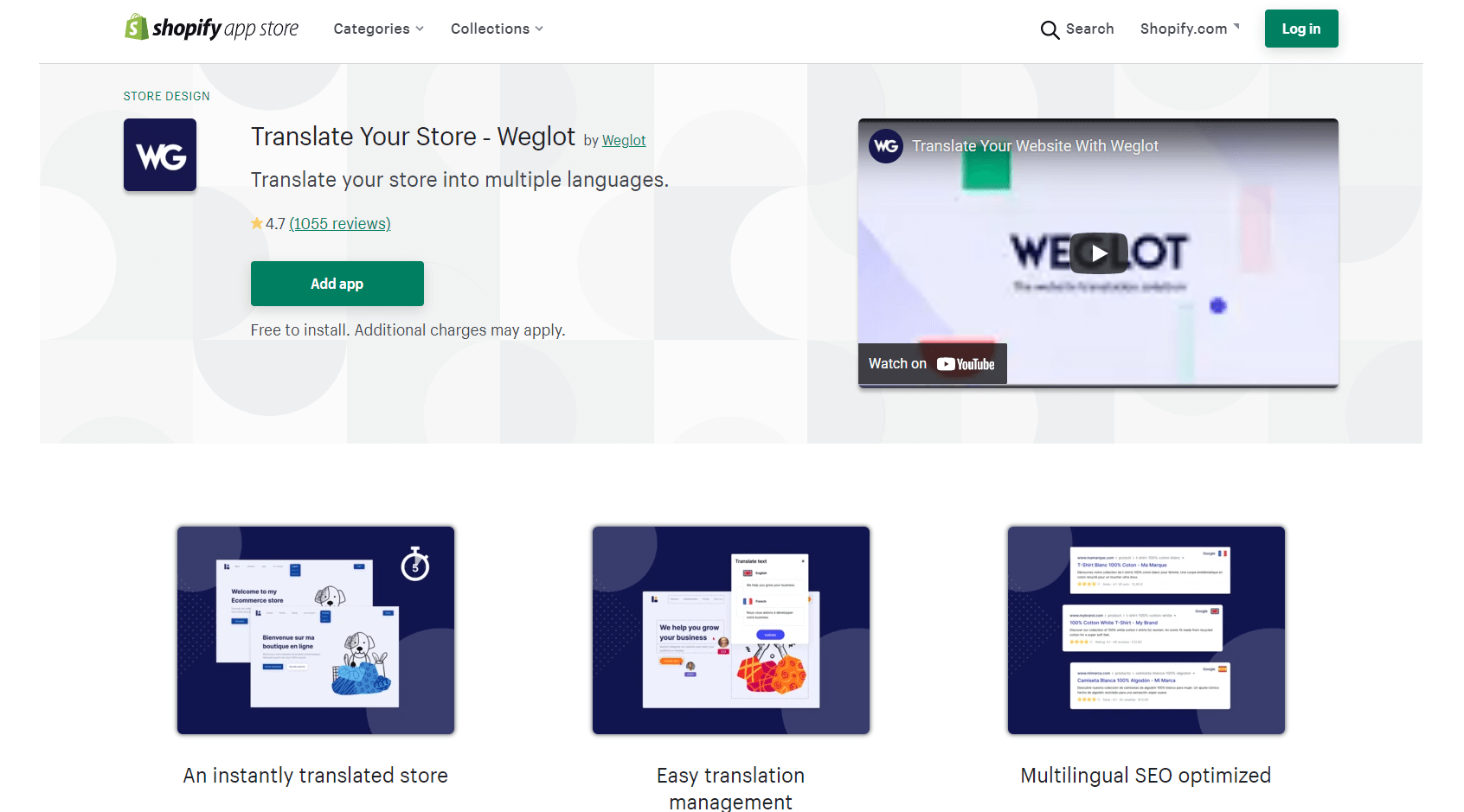 Weglot Shopify translation app gives you a reliable and easy way to translate your store content. It allows you to customize and manage the translations including everything you've created using other Shopify apps.
Besides, the powerful plugin can also detect the preferred browser languages of the visitors and redirects them.
Pros:
The user interface is friendly
Easy installation and set up
SEO friendly
Support RTL text
Customize languages switcher
Cons:
Do not provide subdomain support
This plugin fails to provide users with an import/export features
Do not support the third-party app features
Do not support Auto-update language translation features
The pricing plan is too expensive
Pricing plan: Starting from $9.99/month for 1 language and 10,000 words. The Free version is available for 1 language and 2,000 words. 10-day free trial.
Conclusion
No matter what app you choose, make sure your translations are not forced. Keep in mind that the ultimate goal is to provide your website visitors with what they want. It means being able to auto-translate into their native languages when they land on your website.
Transcy - The ideal localization solution for all size businesses
Transcy is the most efficient way to assist you in multilingually translating your whole Shopify store content and converting your local currencies in order to provide localized experiences, increase sales, and scale globally.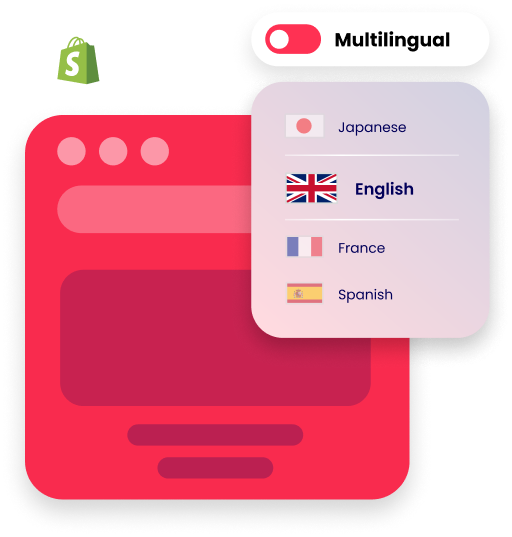 We know that choosing the right Shopify translation app can be daunting. These are the best apps we found during our research, we hope this article will help you look for the right one for your e-commerce business.
You can read more here:
1. The ultimate guide to preparing for cross-border success
2. How to build a Shopify multiple languages stores and scale globally?
3. 3 tips to sell cross-border with Shopify multi-currency stores?