Transcy – A must-have translation and currency converter app for your e-commerce store
eCommerce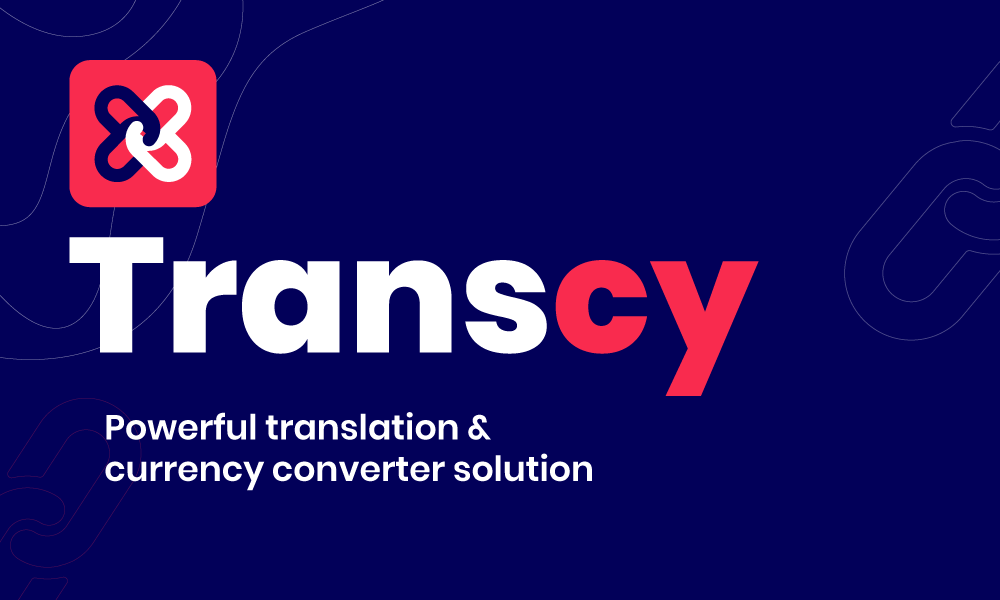 As globalization continues its upward climb, more and more companies are realizing the true value of effective translation for their e-commerce store. Using the right languages for their specific target markets have helped boost sales, both locally and internationally. They are able to explore the immense overseas consumers who seek products and services not available in their own countries.
Consumers spend 72% of their time on websites in their native languages. So by ignoring translation, you're severely reducing the number of people who even look at your site. 72% of people are more likely to buy if your website is in their language. And 50% of consumers say that language is even more important than price. So, if you're still thinking of ignoring translation, you're at real risk of cutting out a lot of potential customers.
Let's see how important Transcy is to every e-commerce business to expand international markets!
1. Translate your whole store into multiple languages
Transcy allows you to translate your whole store content into target languages to reach different nation shoppers. Are you sure that your customers know the default English? So, every consumer understands clearly about detailed information, should you have a translation tool?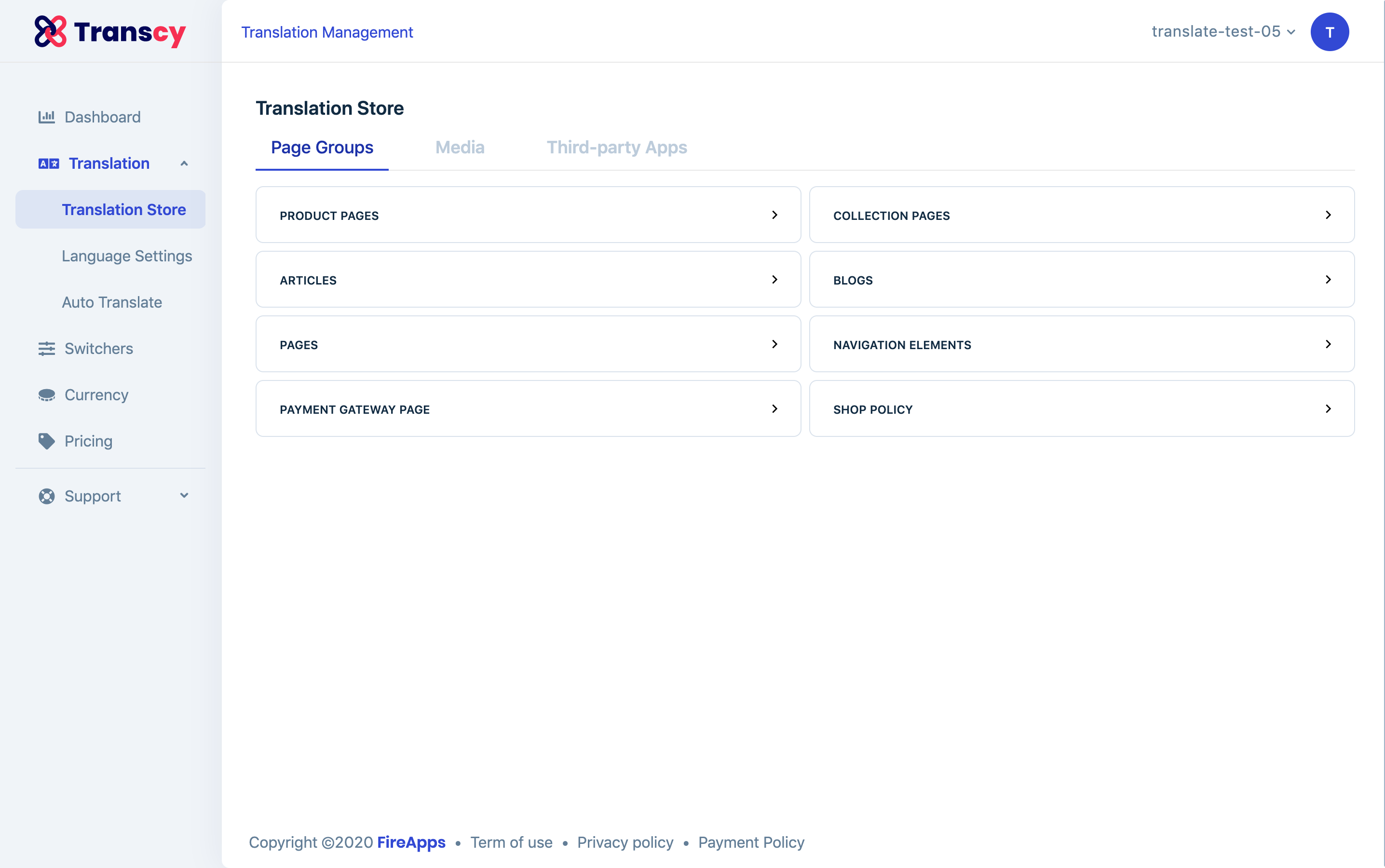 Transcy will translate all pages: product pages, collection pages, etc,… up to 5 languages in the same time in just a few minutes. It allows you to edit provided content manually that you want to change yourself and manage to publish or unpublish them.
2. Auto-update language translation
This is a unique function made by Transcy. Whenever you add new products or new content to your store, Transcy always automatically detects and translates them to save your money and appreciate the time. The translation tool used will depend on the language you select, guaranteeing you the most accurate tool for a given language.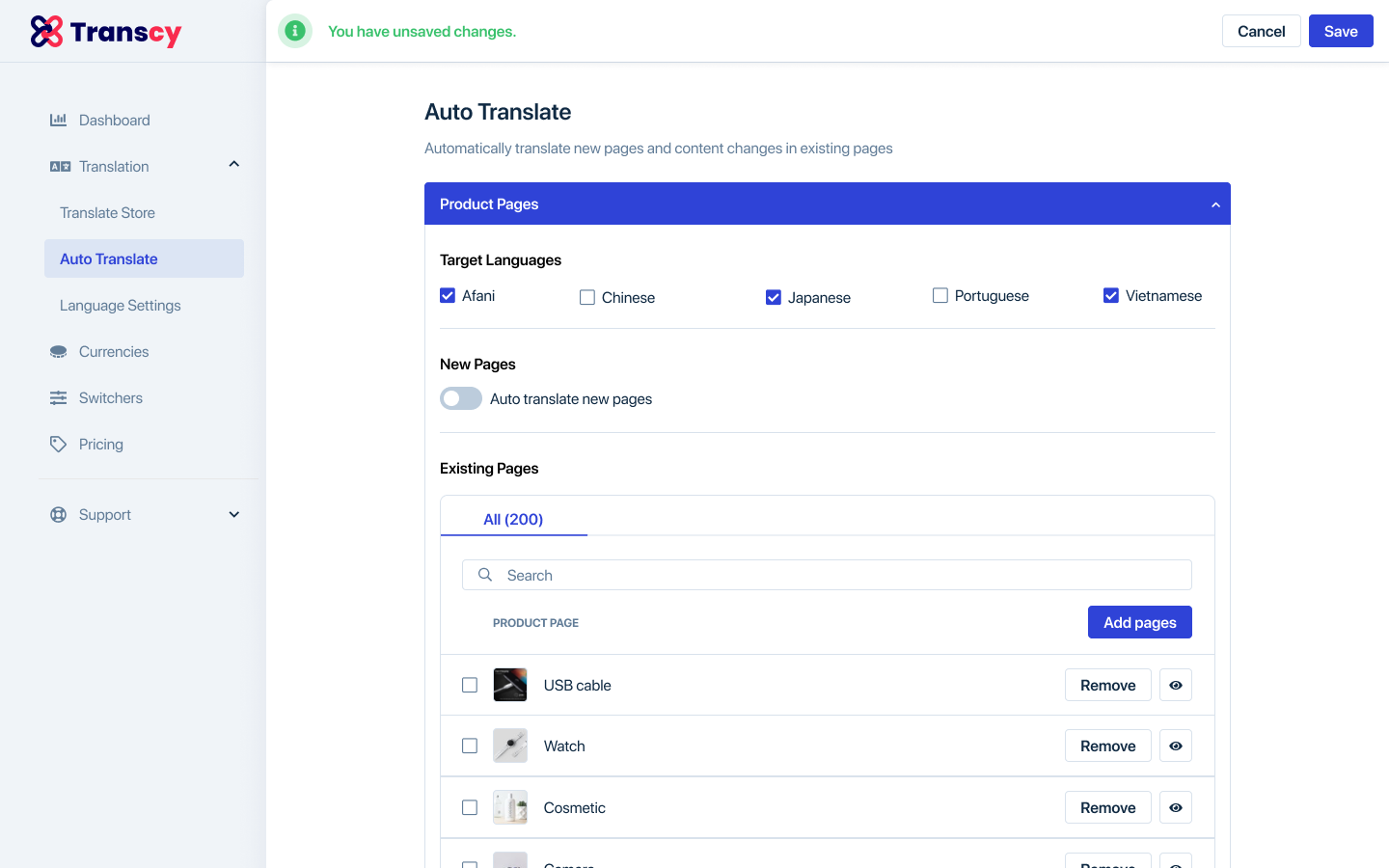 3. Front-end app content translation
Front-end app content translation is also an exclusive feature, Transcy will translate any content in front-end apps to target languages fast and easily, such as text box, information bar, reviews box, etc…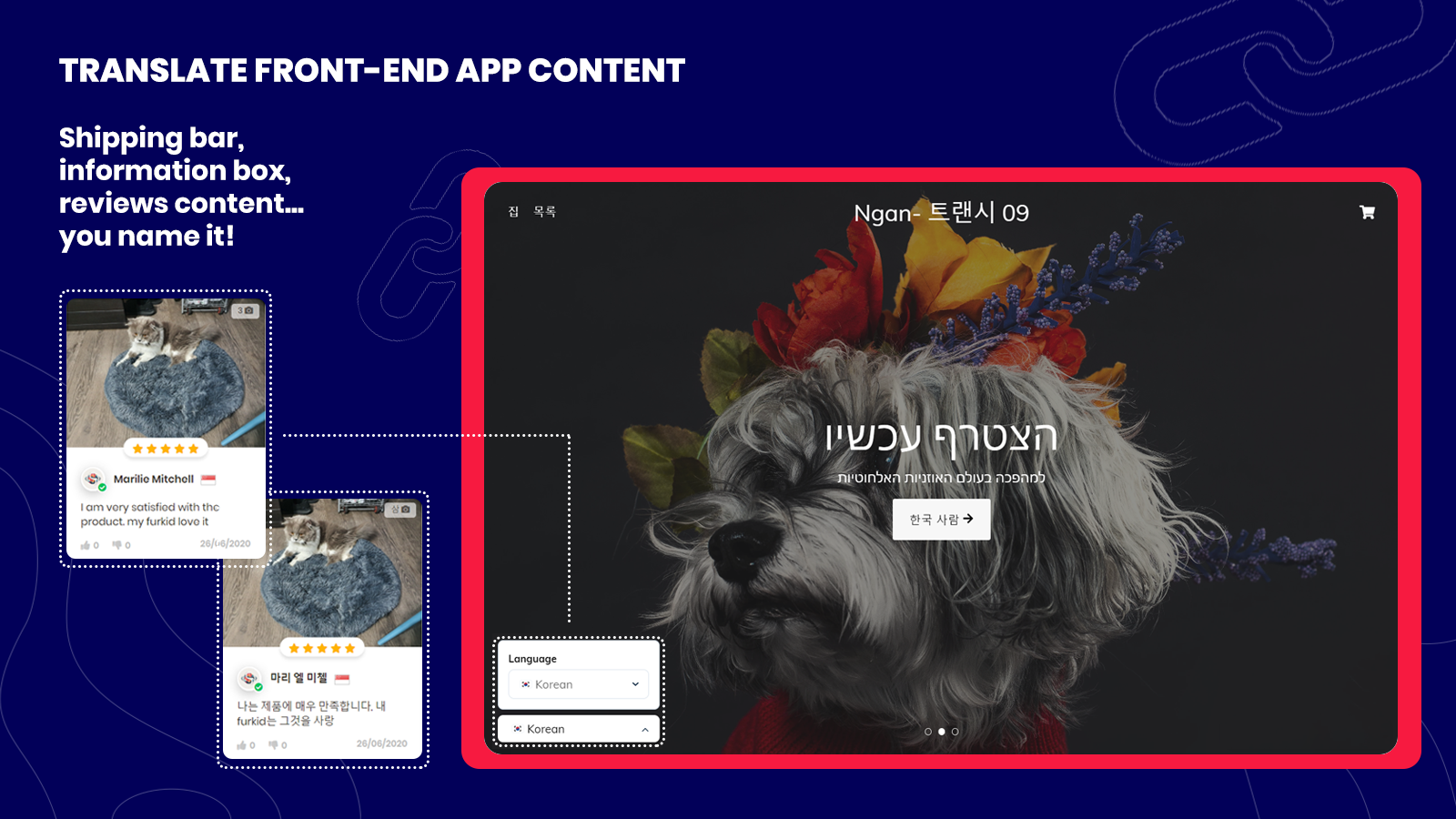 Works with any front-end apps including popular apps like Free Shipping Bar, Ali Reviews, Loox, Sales Box, Sales Pop up ‑ Social Proof, Quick Announcement Bar, Sales Pop ‑ Social Proof Popup…
4. Image or Photo translation
Media content is an important part of your store design. Transcy allows you to add specific images for every translated version of your store's content. You just upload an image or give the URL to the image you want to translate. Select the source language of the image and the target language you want to convert it to.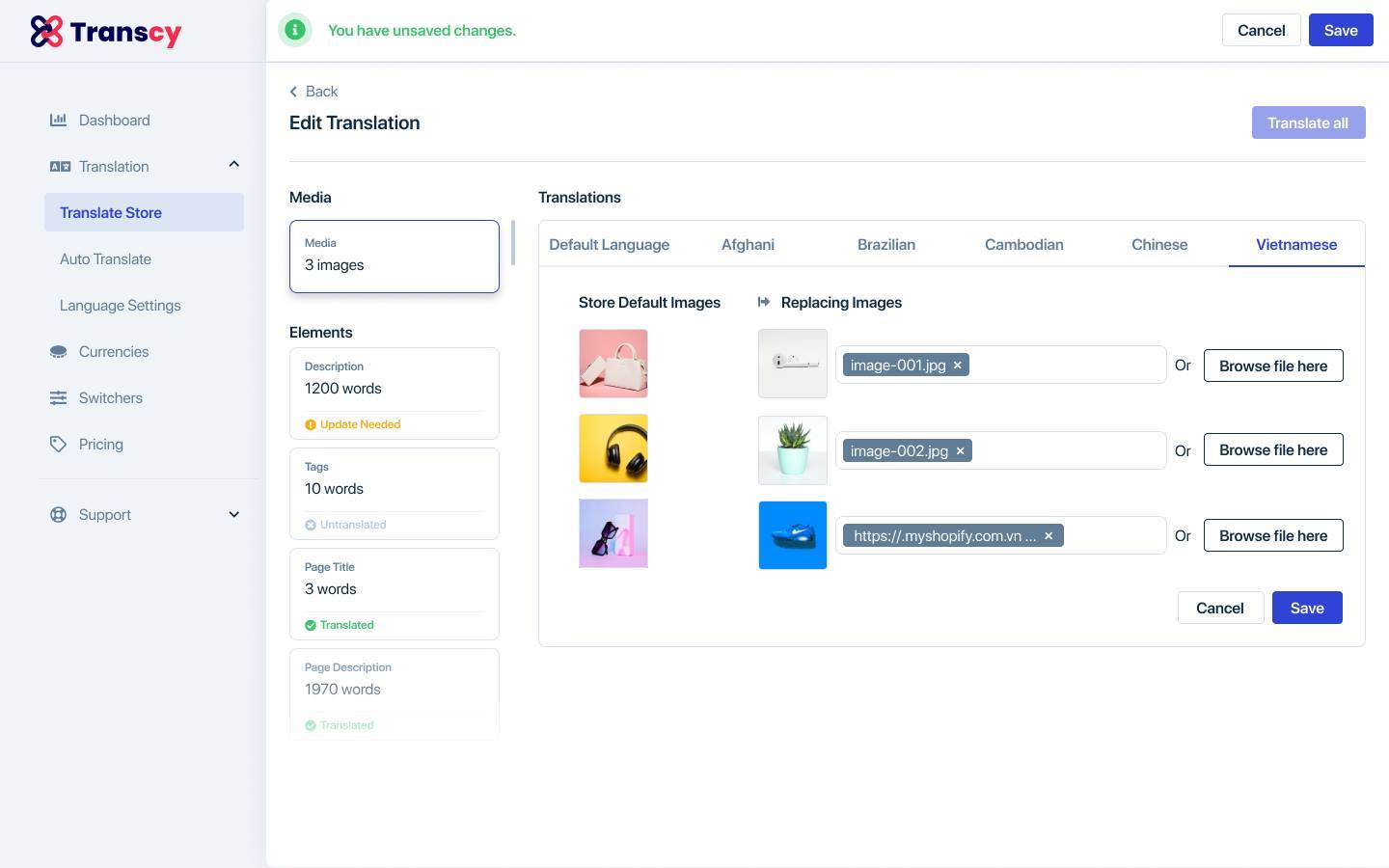 This function works with photos or images that are visible on your store including homepage banner, product images, image with text section, etc… It is one of the unique functions by Transcy.
5. Integrated Best Currency Converter
You don't have to spend extra money on other currency converter apps while Transcy can do both language translation and currency converter. It detects and converts currency on your store into the customer's local currency. This creates a pleasant and easy shopping experience for your customers and encourages them to buy.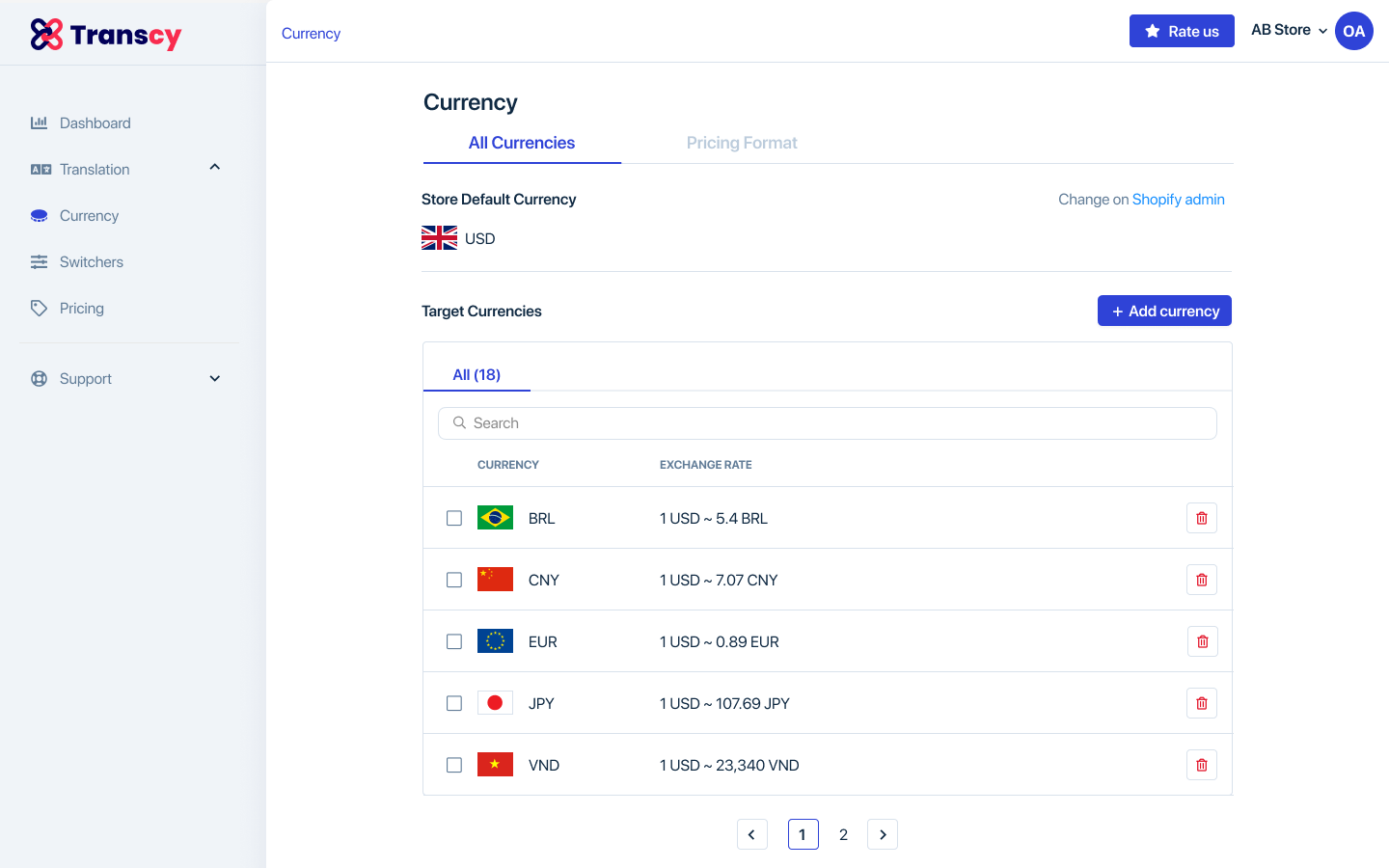 Exchange rates are updated every 24 hours from a reliable source and it is highly configurable to suit the needs of your store.
Besides, Transcy can auto-detect mobile or tablet devices to display responsive switchers. It adds as many language switchers to the store as you need and customizes it if you need it. Furthermore, Transcy can auto-detect your store default language to match with visitor's browser language and country whenever you want.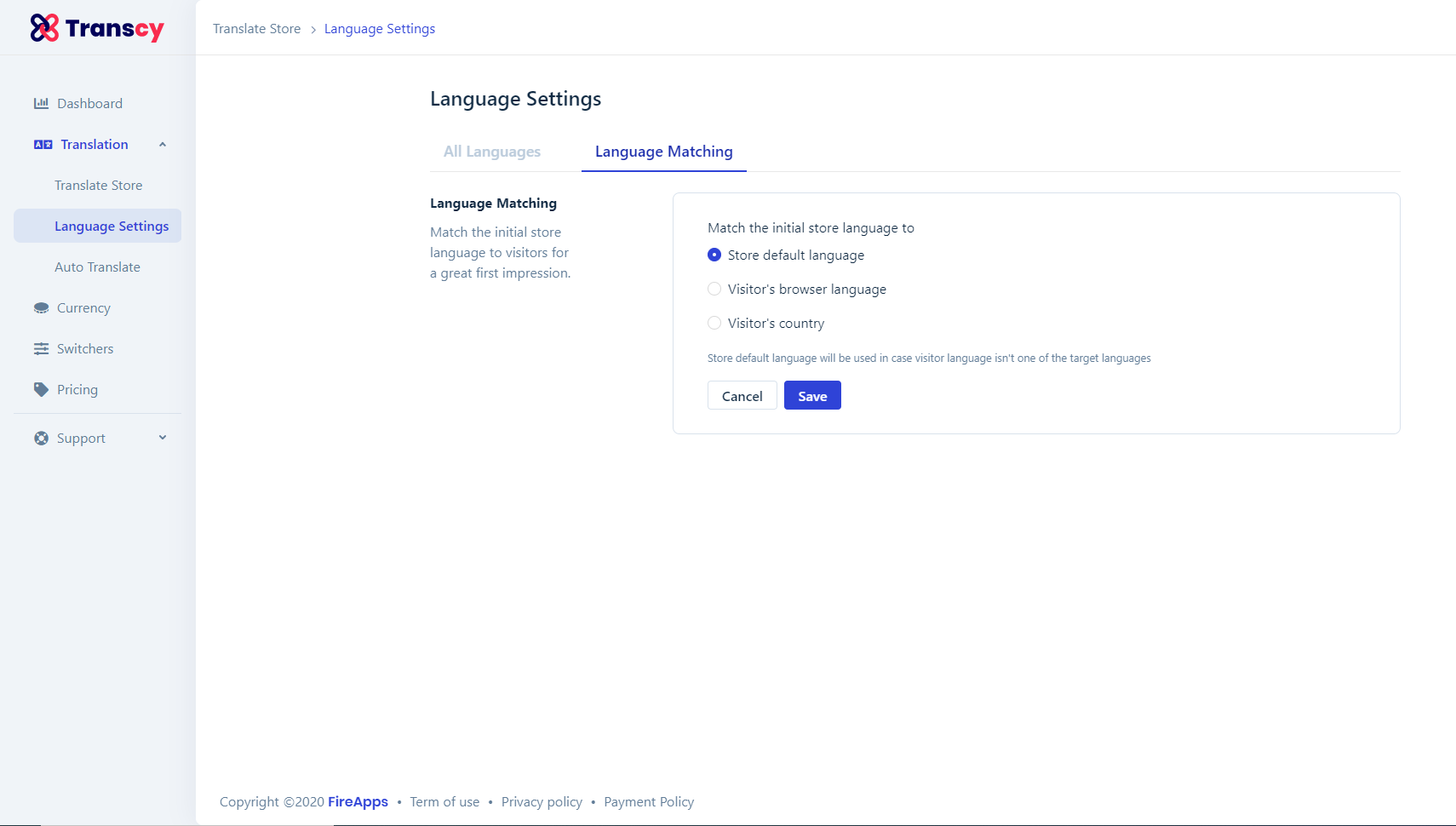 The best part is, Transcy has a FREE pricing plan for all users to experience and feel the app. And only then, if you're happy and satisfied with Transcy, you can upgrade to any paid plans. Don't hesitate to START FREE NOW, let's check it on the Shopify app store.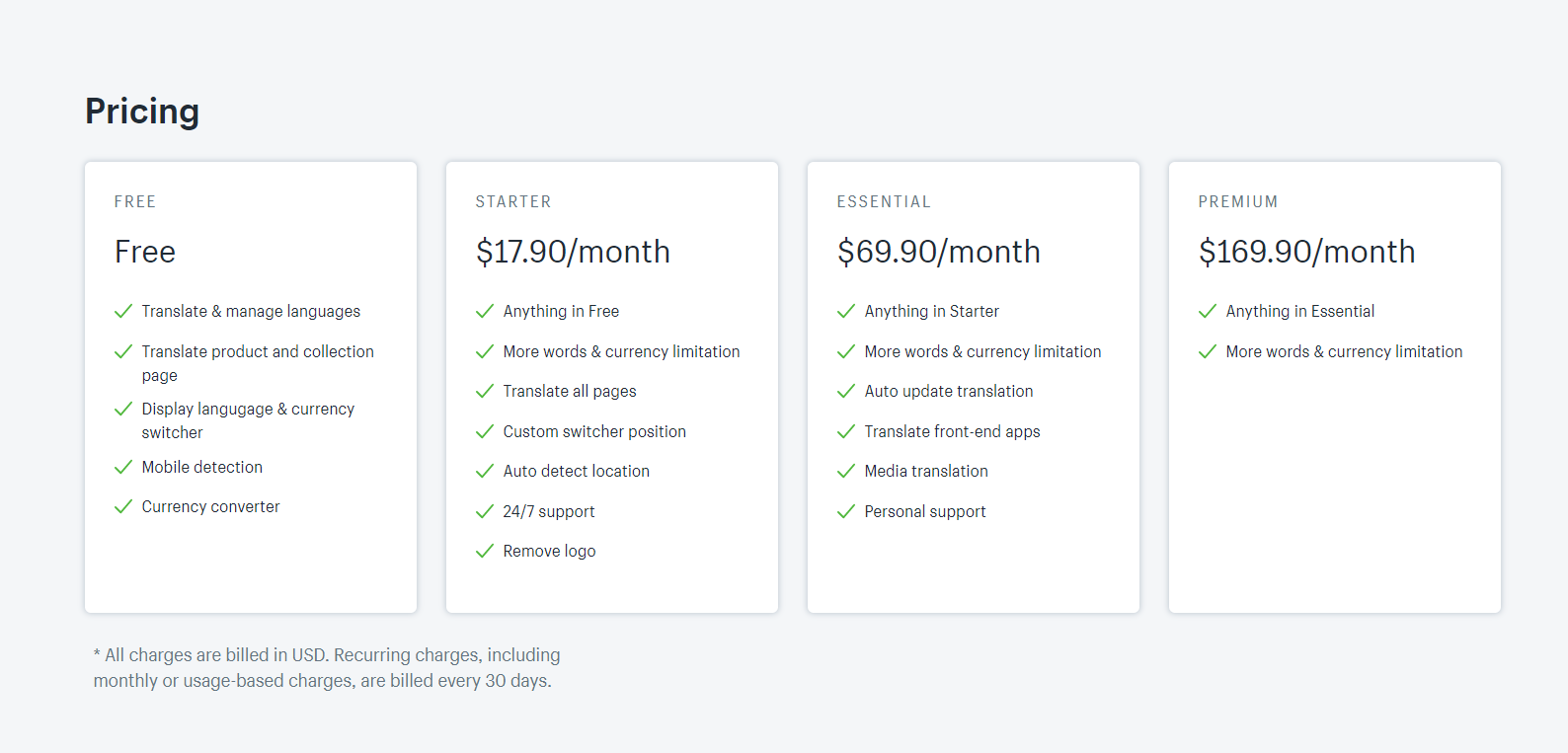 Conclusion
The world is getting smaller as more people shop online, and it's far more likely that customers from around the world are visiting your site with the intention to buy.
Nevertheless, speaking in the language of the site visitor throughout the purchase process can help convert the potential customers into loyal customers. Multilingual websites, payment gateways, product pages and currency converter are a great start to launch your international online store and reach foreign buyers.
Remember that Transcy is always ready to support and answer your all questions. Let's go now!
Transcy is offering 40% off all plans during the Christmas season
Transcy is the most effective way to assist you in pumping out global sales by providing a localized shopping experience through powerful translation & currency converter features.
92% of those visitors want to browse and buy at their own currency and prices