5 Things need to consider before starting an e-commerce business
eCommerce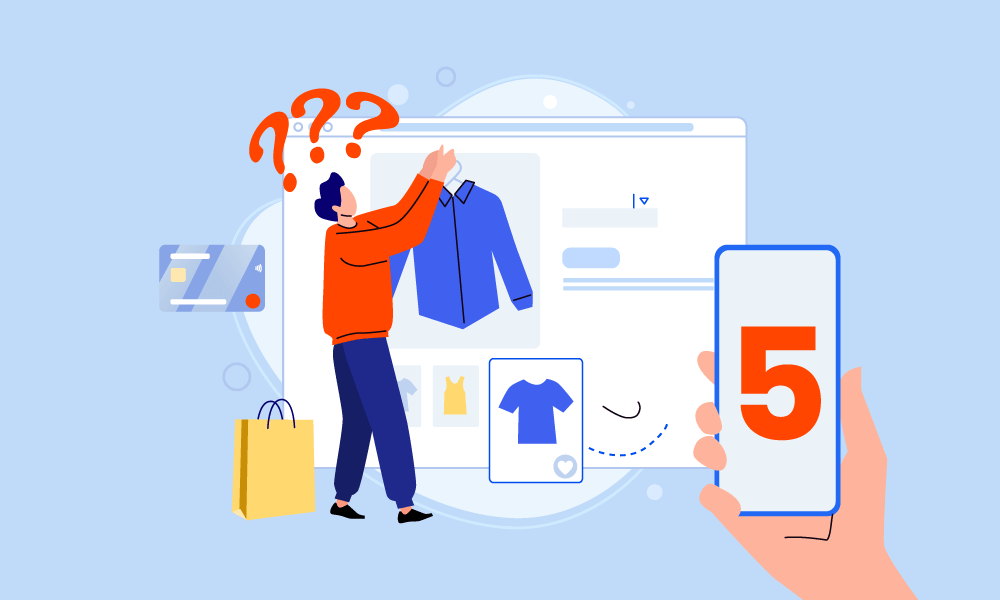 More and more people are getting involved in e-commerce businesses nowadays. It certainly seems like we are surrounded by gurus and success stories of people making their first pot of gold and this seemingly "easiness" of making money is luring more people into the industry. At the same time, there seem to be so many decisions that you need to make, such as choosing over a dozen different e-commerce platforms to start, including Shopify, WooCommerce, or BigCommerce. Without at least some strategy in mind or at least awareness of what to prepare for, it's easy to waste time and money and fail at the end.
We want to share 5 basic things to think about before or during the early stages of opening your new e-commerce store!
---
Decide on the Products And Market
Picking the right products is half of the battle. You want products that can sell and more importantly, they are attractive and unique enough to make you stand out in the long run.
Usually, the best strategy is to choose a niche or the field you are interested in or experienced in. Being in a niche means you will face less competition while still have a solid group of passionate customers you can target. And most importantly, if you are selling something you are personally passionate about, not only would it show through your branding and messaging, it will help you overcome the long journey before reaching profitability.
Start your Shopify 14-day trial with FireApps
Did you know Shopify is now accounting for 20% of the e-commerce business.
Over 2200 merchants open their Shopify store everyday and 50% of them have a repeat purchase. Join them today!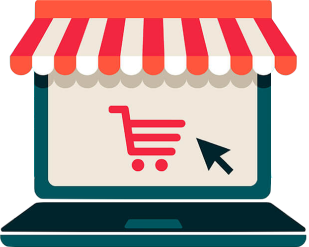 After picking a niche to focus on, think about the business implications of what you sell. You want to find products that have a relatively high-profit margin, relatively low price to sell to customers, smaller in physical size so shipping & returns are affordable, probability of repeat purchases, and whether there are complementary effects (purchased in bundles). It is important to evaluate the potential profitability and advantages, look for a dependable supplier, and research on your competitors to see what price points are acceptable for the market.
When researching competitors, it's good to evaluate their social media and see how they market the products, how big their audience is (potential niche size), their product reviews, typical pricing, etc. All of this information can be useful signals for you to learn from.
Dropshipping vs sourcing the inventory?
After you have decided what to sell, you need to consider how you want to sell them. Dropshipping has become a popular option in recent years due to cheap shipping and low up-front cost. With dropshipping, you do not need to keep any inventory with you, and when you receive an order, you pass it on to the vendor and they will take care of shipments on your behalf.
There are many benefits to starting with dropshipping. Handling the logistics of packaging and shipping is a non-trivial amount of work and having that taken care of you would free you up on more important business matters like branding and marketing. This is beneficial in the early stages of the businesses. There are also various platforms and tools like Topdster and Oberlo which makes sourcing dropshipping products extremely easy with a few clicks of buttons which can also save valuable time.
The downside is cost and lack of control. With dropshipping, you won't have any negotiating power to cut down on the price of the products, and your margin will be slim. You also cannot control how long your package would take to ship, especially if your vendors are based in a different country. In the case of using platforms like Aliexpress for dropshipping, shipping time can take anywhere from 14 to 28 days, which is not a great customer experience.
An alternative to dropshipping bulk order from your vendors ahead of time. With this approach, you would be able cut down the per-unit cost, but you would need to front the initial purchase and the cost of storage at the beginning without guarantees of ever selling all of them. So overstocking is a risk to keep in mind. After sourcing the products, most people would leave them to some logistic partners that would handle the actual shipping. This would incur additional costs as well. If you want to cut down on those extra costs, then you can have the products shipped to you and you can package and ship to your customers on your own. That being said, you have a lot of control over the entire shipping experience which may be critical to your brand.
Both approaches have pros and cons. Therefore, choosing a suitable way to manage your products depends on the nature of your products and how much capital you can invest.
Make Your Own Return Policy
A sound return policy is necessary for every e-commerce store. Customers are accustomed to a generous return policy these days so it's become less of an advantage but a requirement. A good return policy is an important way to earn customers' trust and also offers incentives for the business to come up with solutions that reduce customer returns which in turn, improves customer satisfaction. So we believe it is a necessary evil that may seem like a wasted cost at first, but at the end pushes the brand to succeed.
When crafting a return policy, consider when cases are non-refundable due to the nature of the product and when you want to make an exception. For example, whether you accept returns with the tags ripped off, or the packaging needs to be untouched. if you are selling personal or health-related products such as pacifiers, underwear, swimming suits, cosmetics, and so on, do you still accept returns? If a customer can provide an unboxing video that shows the product is defective, then would you make an exception?
While we generally believe brands that optimize for customer satisfaction will ultimately succeed in the long run, it is important to evaluate the immediate cost of having a generous return policy and decide how much of return cost are you comfortable absorbing.
? if you are suffering from a high rate of return, the issue is probably not with the return policy itself but with other issues with the business. Find out why customers are returning, and focus on the root of the issue. For example, if you are selling apparel, a high return rate might be because of fit issues and because you have inaccurate size chart information.
Online Payment Gateway Integration
The most convenient point of online shopping is that customers can place orders and pay easily. Therefore, a safe and fast online payment method is necessary. Fortunately, online payment gateways have become more and more common in the past few decades.
PayPal, Stripe, Apple Pay, Amazon Pay, Google Pay, Square, and many other online payment service providers can all be integrated with your store to guide to make checkouts dead simple. However, every online payment service provider's commission and service charge are different. Some will only charge setup fees and monthly fees, and some will draw transaction fees around 3% to 5% per order.
Having a wide range of payment options will reduce the possibility of purchase drop-offs, but be mindful of the cut these processors are taking. These costs will eat into your margins. Fortunately, the bigger the size of your business, the easier you can negotiate the cost down.
Start to Set up & Integrate with E-commerce Tooling
As mentioned earlier, there are many good platforms to help you start with, such as WooCommerce, BigCommerce, Shopify, 3dcart, Volusion, Magento, and so on.
All of these platforms support some form of plugins integrations, allowing you to enhance your store with more third-party services, such as Ali Reviews for helping you collect customers' reviews, Shogun for making customized web pages with a simple drag-and-drop interface, Vajro for creating mobile storefronts, or Kiwi Sizing for reducing your return with professional size charts and fit recommenders. All of these are indispensable tools when running a successful e-commerce business.
Besides using one of those e-commerce platforms to create your shop, another alternative is selling on marketplaces like Amazon, Etsy, or eBay, which already has high customer traffic you can leverage. The downside is that it is harder to build a brand on those marketplaces and you would be subjected to price comparison and be forced to cut down your price to stay competitive. There is also significantly less customization available which may or may not be a plus for your business goals.
---
So far we shared 5 things to consider before opening a store, but there are many more things you should consider, such as the marketing, advertising, WoMM and SEO strategy. But it's important to not be overwhelmed so early and just take one step at a time.
Launch your Shopify store now! https://www.shopify.com/
---
Reference: