What is Black Friday Cyber Monday (BFCM)? How will it affect cross-border sales in 2021?
eCommerce
The shopping seasons are quickly approaching. Black Friday and Cyber Monday offer small business owners an unrivaled opportunity to drive new traffic, attract new customers, and increase sales. With bargain hunters from all over the world logging on or heading out to take advantage of the special deals that this weekend has become known for, it is critical to have detailed BFCM marketing strategies and promotion ideas in place ahead of time.
This highly anticipated event is around the corner, and businesses are gearing up to capitalize on both online and offline events in 2021.
What is BFCM?
Black Friday and Cyber Monday (BFCM) is the largest shopping holiday, lasting from the Friday following Thanksgiving to the following Monday. This informal event gained popularity in the 1960s as a way to kick off the Christmas shopping season in America, with people skipping work to go shopping.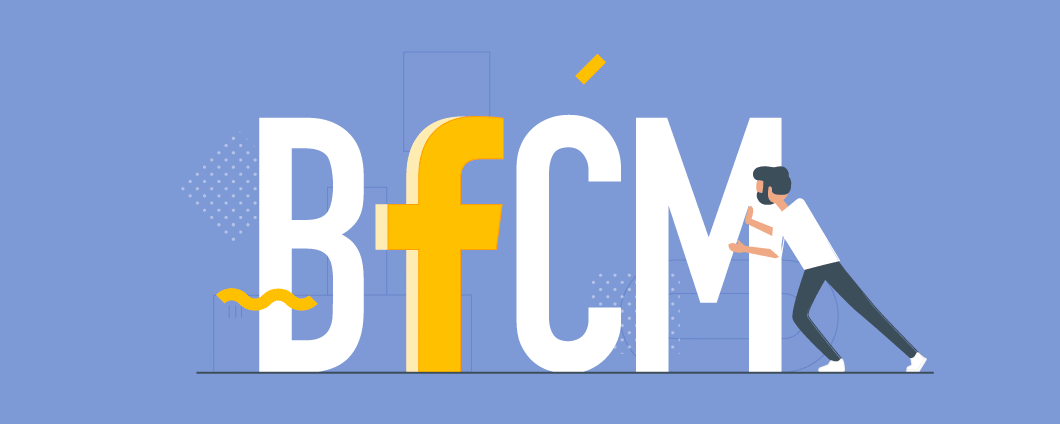 Because many Shopify merchants sell on multiple channels, both online and in-store, the two events blend into one, providing an opportunity to capture sales across the whole weekend. In fact, many merchants run sales the weeks leading up to and after BFCM, too.
Therefore, for the purposes of this post and our future educational content, we'll refer to them as one: Black Friday Cyber Monday (BFCM).
The History of Black Friday Cyber Monday
According to some, Black Friday earned its name from the Philadelphia Police Department sometime in the late 50s or 60s. The concept (massive shopping deals after Thanksgiving) was already in full swing, causing traffic and chaos in the city. Philly PD called the day Black Friday in an effort to sully the event's reputation and deter consumer madness.

We all know how well that turned out.
Cyber Monday was added to the fray in 2005. Media picked up the term immediately, and it has since toppled Black Friday out of its spot as the busiest shopping day of the year.

Any way you slice it, BFCM's roots aren't pretty, and its reputation followed it into the 21st century, where every year, crushing crowds, crashing websites, and customer brawls dominate the media.
But, the tides are turning.
First, let's take a recap of some BFCM statistics, predictions.
1. BFCM 2020 statistics overview
Global Black Friday 2020 sales more than doubled (+168%) when compared to October of the same year. In 2019, the increase in Black Friday sales was more pronounced, at +213%.
Due to the impact of COVID-19 and a significant halo effect from Amazon Prime Day, in October 2020 sales in the United States increased by 25% year on year. The momentum continued, resulting in a 29% year-over-year increase in sales during the first three weeks of November.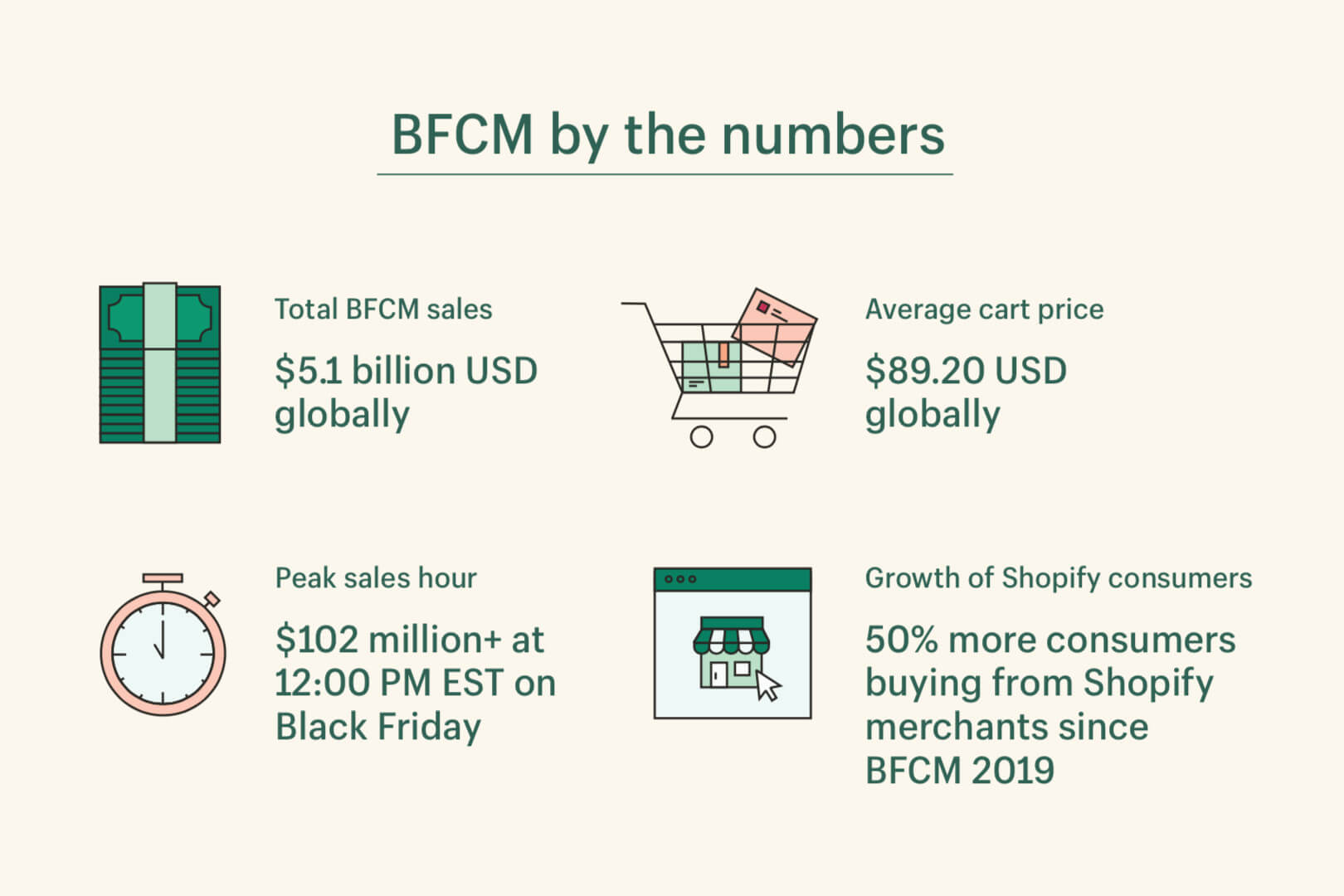 In the United Kingdom, sales increased by 33% year on year in the first three weeks of November. Black Friday sales increased 283% over the previous month's average.
In the first three weeks of November, global sales were up 17% year on year. This is significant because it shows that, as we predicted in our Black Friday mini-guide, the single-day event has morphed into a much longer sales period this year. It could also explain the slight drop in the United States, where sales began earlier than ever before this year.
Lockdowns have been reinstated in countries where COVID-19 is resurfacing, and because online shopping is the only option, online sales have increased.
2. These are some BFCM 2021 predictions and expectations.
BFCM 2021 will be bigger and better than ever! Without a doubt, BFCM is on its way to becoming the largest shopping event of the year. BFCM 2021 is also expected to be larger than ever, breaking current e-commerce records. The impact of the pandemic has resulted in a significant shift in shopping behavior, with an increasing number of consumers opting to shop online.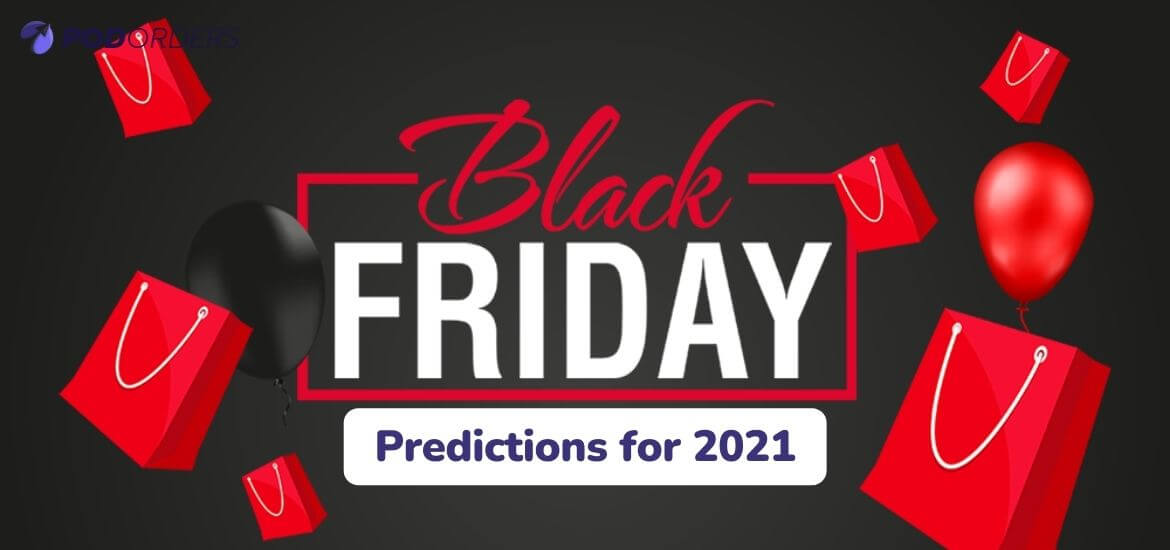 Following the pandemic outbreak, 75% of consumers polled expect to continue or increase their online shopping. In 2020, online retail sales increased by 93%, and e-commerce growth was more than three times faster than in 2019. Online retailers should expect massive growth this year.
BFCM 2021 will come earlier than in 2020. Deals are expected to start earlier and last even after Cyber Monday, with nearly a third of shopaholics saying they will start shopping earlier than last year. So, don't pass up the opportunity to create campaigns to attract the early birds. And customers' expectations for digital shopping will rise.
What are the prospects for cross-border sales in BFCM 2021?
1. Growing trends in cross-border e-commerce this holiday rush
COVID-19 paralyzed businesses, and e-commerce stores had to adapt quickly to stay afloat. Cross-border selling is an important aspect of modern commerce. Cross-border e-commerce is simply the process of selling your products to buyers in other countries through an online store.
During the BFCM weekend, 14% of all orders purchased from Shopify stores came from outside the United States. That's why you can use a platform like Shopify to be a physical, brick-and-mortar store or a purely online business and not only reach international markets but also make a BFCM sale season.
According to a Shopify survey, 35% of Shopify traffic is entirely made up of international visitors, 92% of those visitors want to browse and buy at their own currency and prices, and 14% of all orders purchased from Shopify stores were from another country.
Cross-border demand increased by 21% year on year from January to June 2020, thanks to an infinite variety of products offered by millions of sellers on marketplaces.
As a result of cross-border transactions, currency conversion apps and dropshipping rates have skyrocketed.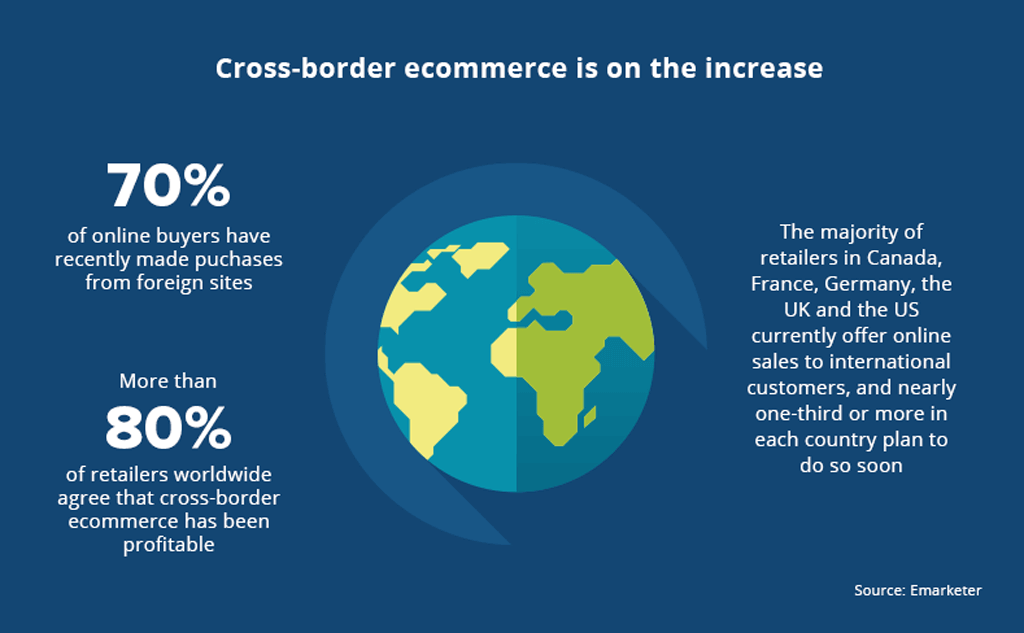 According to an International Post Corporation report, 32% of shoppers in 40 countries shopped from online retailers in other countries, and 51% expect to do so again in 2020-2021.
According to Zion Research, the total value of all global cross-border e-commerce will exceed $4 trillion by 2027. Because of changes in consumer behavior and a preference for digital purchases, the growth rate is expected to increase at a CAGR of 27.4%
And, if you're curious about how many consumers are willing to buy from brands based in other countries, you'll be surprised!
57% of online shoppers have purchased from a retailer based in another country. They claim it provides them with a greater variety of products to choose from, as well as a sense of exclusivity.
2. Cross-border sales are increasing
Around the world, holiday sales are becoming increasingly popular. Opening your business to the global market may appear difficult, but it is unquestionably rewarding. This year, Shopify store owners will broaden their potential markets by expanding their offerings to more countries and regions.
If the complexities of cross-border selling continue to worry you, you'll be relieved to know that we can help small and medium-sized businesses succeed globally. You can be confident that the Shopify platform will help independent businesses compete and succeed on a global scale.
Opening your doors to a global audience may appear intimidating. Nonetheless, as more commerce moves online, it's becoming more important to look beyond your home market.
With these cross-border trends, how does your store prepare to achieve international sales in this BFCM 2021?
1. Define your target audience
Assume your responses to the preceding questions indicate that you are prepared to sell in international markets. The next step, however, is to plan your move step by step, which includes deciding which new market and audiences to enter.
Google Trends is a fantastic resource for determining which markets have a high demand for the products you sell. The tool shows the popularity of a specific search query over time, giving you a starting point as you assess your viability.
Always keep an eye out for an upward trend in the search query that best describes your product. A dipping graph indicates a drop in consumer interest in the product and an increased struggle to sell.
2. Provide a local experience to your customers
Personalization isn't just a trend, it's a standard. Personalization is no longer something that distinguishes a company; rather, it is something that companies must do in order to compete. This does not imply delving into personalized multimedia messages or employing machine learning to choose gifts for each customer.
Local shopping puts more pressure on businesses to provide more personalized goods and services. In company decision-making, product development, and marketing, local and regional needs, and tastes must be prioritized. To better meet personal needs, retailers should position their stores as local hubs that cater to individual preferences.
Learn how to implement a personalized experience this holiday season.
Make offers based on customer behaviors and show products or campaigns based on location. It means your store sells products that are a good fit for the markets and audiences you're trying to reach. Furthermore, you must help them navigate your website and complete the payment process, as well as personalize your emails and other campaigns.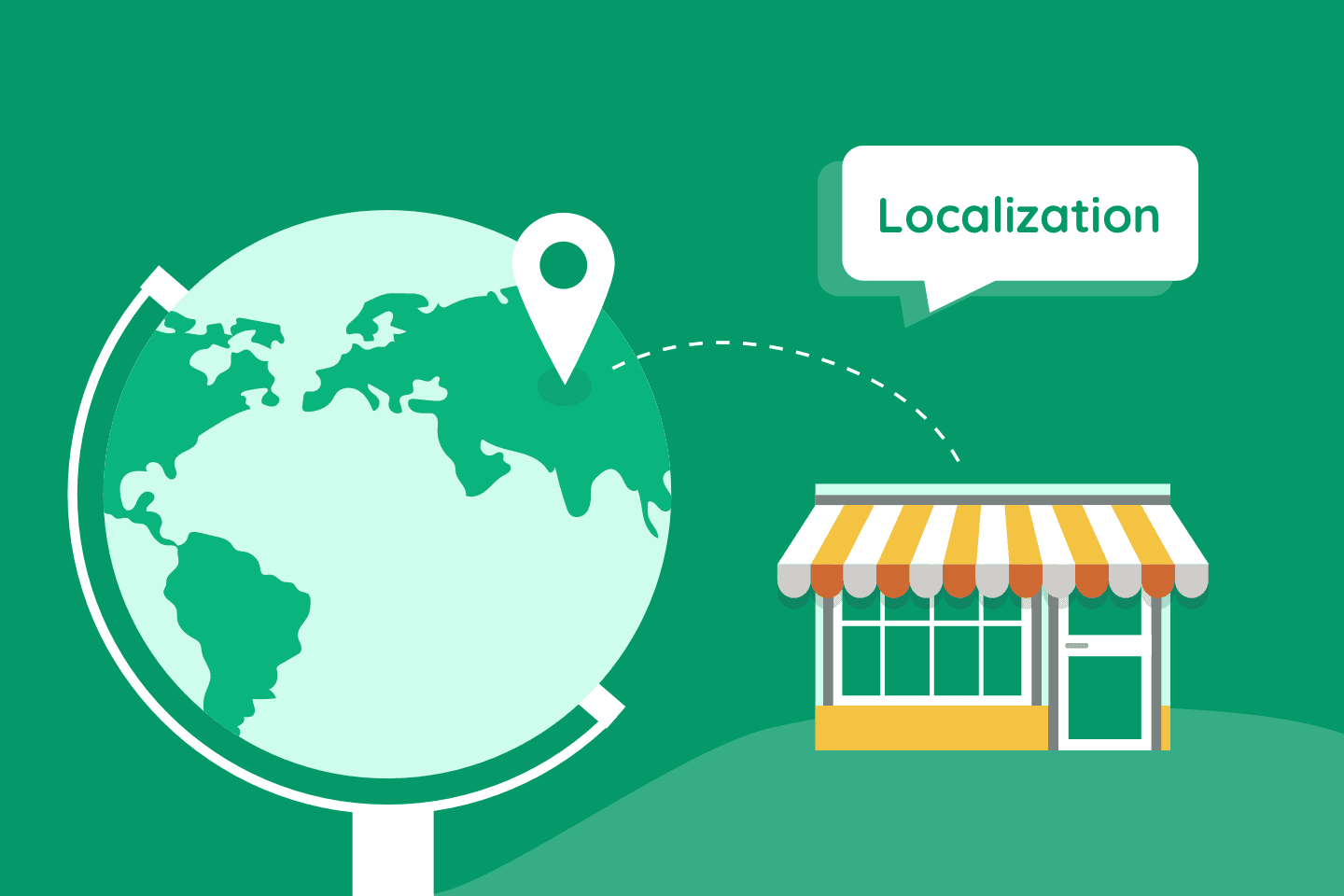 The importance of translation and currency conversion cannot be overstated. Translating your Shopify store into your customers' native languages so they can shop as if they were at home. Did you know that "75% of customers prefer to buy in their native language"? Some European, Middle Eastern and Asian countries value their mother tongues, so they shop on native websites. One of the most important aspects of providing local experiences is breaking down cultural barriers.
We are Transcy from FireApps, the leading Shopify translation app, and we can assist you in providing local experiences to your international shoppers all over the world by providing these essential and powerful features, which you can discover right now.
Transcy - The ideal localization solution for all size businesses
Transcy is the most efficient way to assist you in multilingually translating your whole Shopify store content and converting your local currencies in order to provide localized experiences, increase sales, and scale globally.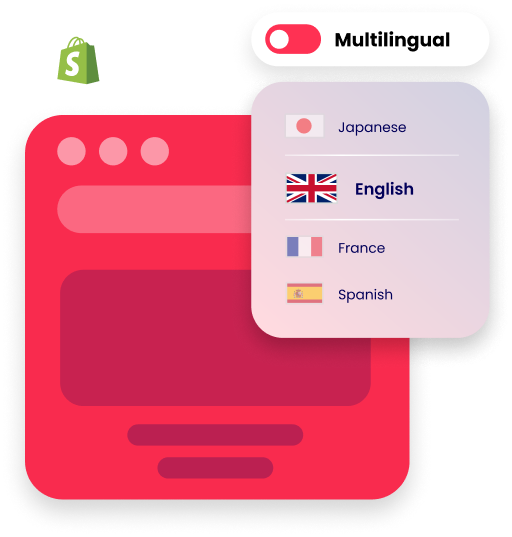 Localization entails tailoring the entire customer experience to meet the needs of a specific culture, taking religious beliefs, social attitudes, geographical location, and other factors into account. The goal is to persuade a local user that the site was created and is operated in their own country.
Local knowledge is valuable, especially during the BFCM season, as it can assist your store in reaching more customers, outperforming the competition, and increasing online visibility. Why not provide a more local experience to convert more customers?
Getting ready for BFCM 2021
Black Friday and Cyber Monday 2021 will be here before we know it, and being prepared ahead of time will help you succeed in marketing and increasing cross-border sales for your e-commerce business. Pay attention to your customers' needs in order to become more creative and targeted in your BFCM strategy.
Let's find out more about the world of e-commerce: https://fireapps.io/