What is SMS Marketing? Why you should use it over Email marketing in 2020?
eCommerce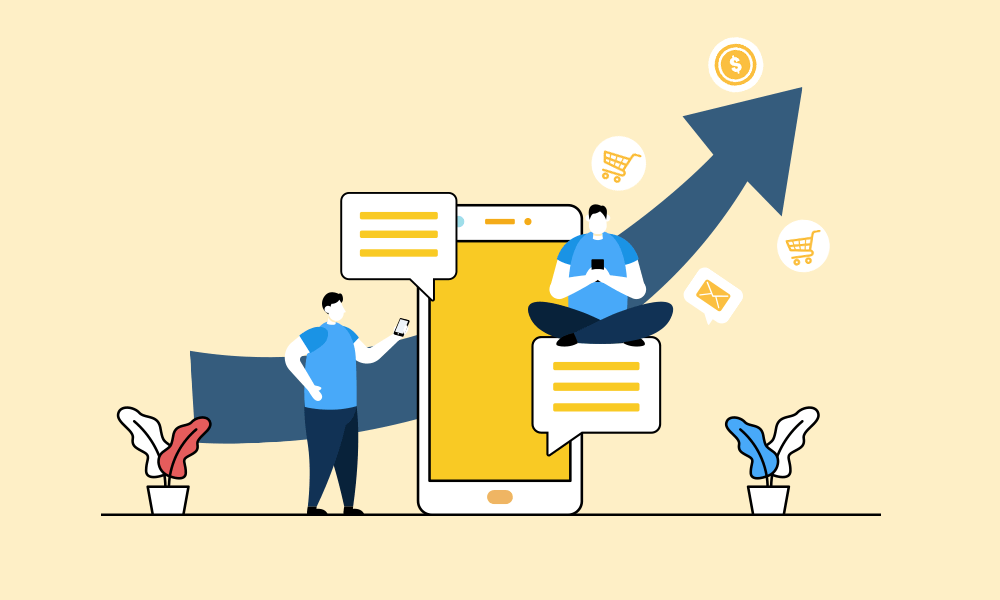 Once again, when we've had this question in mind, there is something about marketing we've known already. Yes, marketing is all about reaching customers, providing what they want, and making them pay for products. However, marketing is relying on the media channels, strongly.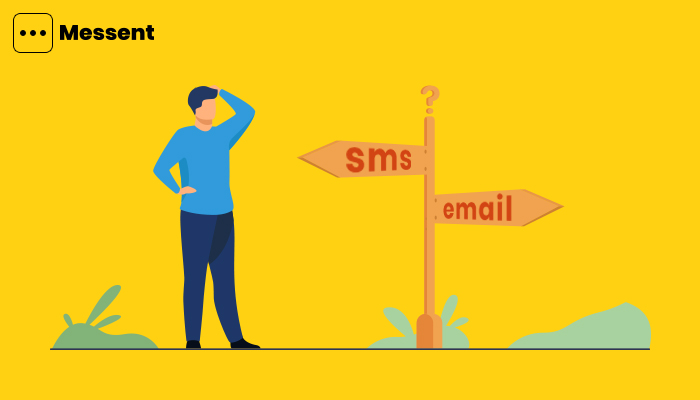 That let us have many concepts about marketing, essentially based on how the marketer sends the message. You will see, the message of the product is the core of the marketing procedure. Therefore, you will agree that the best way to do marketing is getting to acknowledge two things: the channel (tools) and the customers.
1. What is SMS Marketing?
SMS Marketing is indeed the marketing campaign using the mobile phone text message (SMS) to send promotional information, transaction confirmation, update notifications, and everything that is needed for marketing purposes.

Start your Shopify 14-day trial with FireApps

Did you know Shopify is now accounting for 20% of the e-commerce business.

Over 2200 merchants open their Shopify store everyday and 50% of them have a repeat purchase. Join them today!
2. What is the basic rule of SMS Marketing?
Your contacts must opt-in to SMS
We all know, SMS is the direct message to the phone next to the receiver's bed. However, you must know that the law requires you to have the contact's permission before you can send the SMS for your marketing purposes.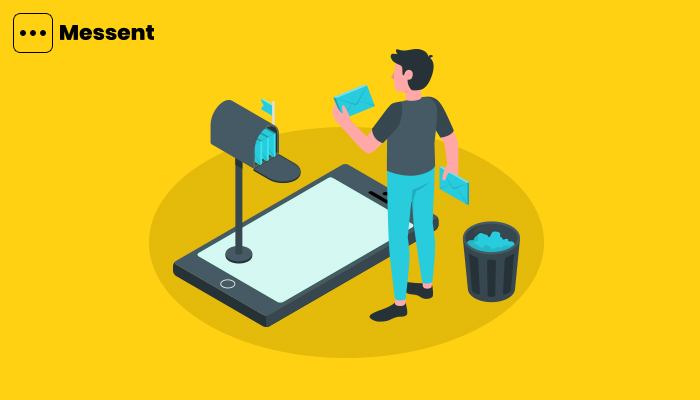 That is why you must make sure that your contacts have opted-in to SMS. Messages will be useless things for those who don't want them and sending them makes no effect but a waste of money. You can even skip SMS marketing if you have no idea about how to get your contacts opted-in.
Ok, and How to get them opted-in in Messent?
The schedule
Do you think you can send thousands of messages at any time of the day? No way! There is a strict restriction in sending time, by your marketing goal and law.
First, talk about the marketing aspect, how about sending a coupon message on Thursday at 3 AM? What will that sendee think after waking up just because of the phone vibration? Will he place an order for that coupon that wakes him up at 3 PM in the middle of the week?
By law requires, in some countries, you should not send marketing text to anyone in the nighttime for certain hours.
Sending with your brand name
Avoid sending messages with no name. You want the customer to remember you, not to wonder whose is this text message. It will be hard for the message to be opened if the sendee does not know who is sending him this stuff.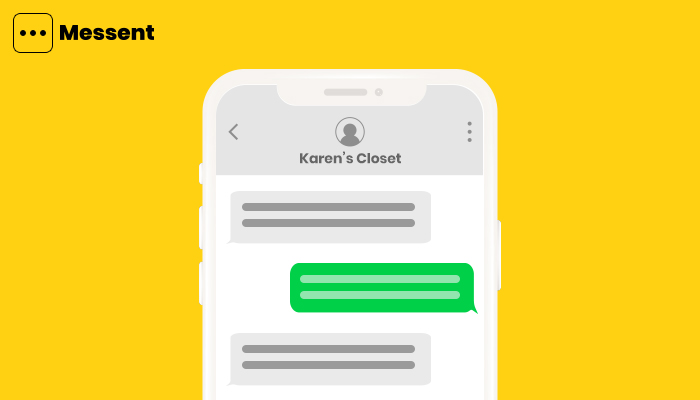 This rule is very basic and you can follow easily by getting the SMS marketing app with support to do that like Messent. Messent will help you place your brand name to the top of customers' screens in some simple steps.
75% of consumers are OK with receiving SMS messages from brands (after they've opted in).
3. What are the advantages of SMS Marketing?
The SMS is a wonderful channel for digital marketer because of the reasons below:
The omnipresence of mobile devices: With the number of 5.2 billion users, mobile devices are getting more and more popular over the world. The growing speed of smartphone ownership is increasing significantly even in the emerging economies is the crucial point that you may not miss.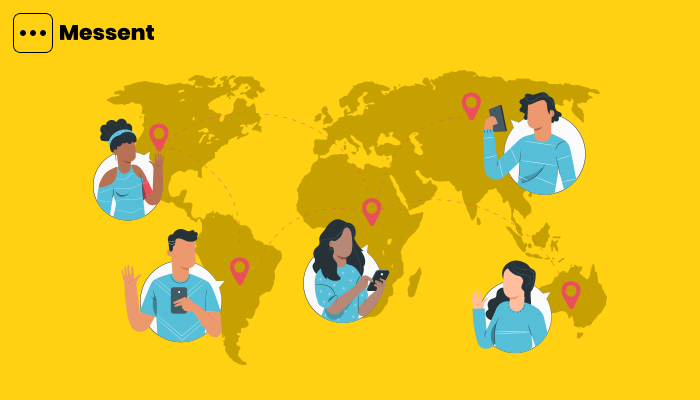 Extention of Email Marketing: Although email and SMS marketing have many similarities in their strategy implementation, they are best by team-up. You can use SMS for instant notification and email to nurture the contact in long-term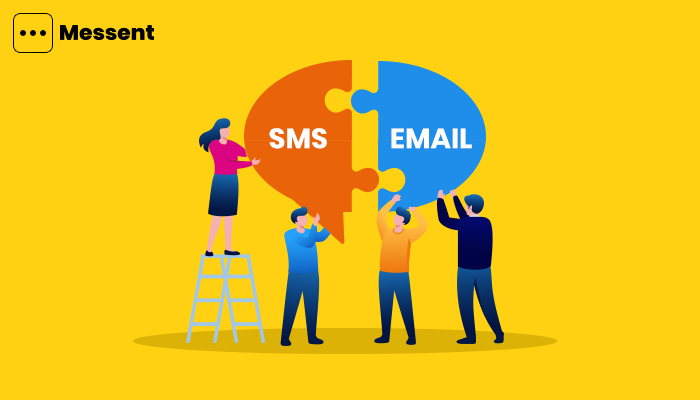 High Engagement Rates: SMS engagement rates are astronomical compared to email, with 90% of SMS messages read within 3 minutes of receiving them while the total open rate can even exceed this (98%). This makes SMS very helpful in delivering critical information with a high success rate.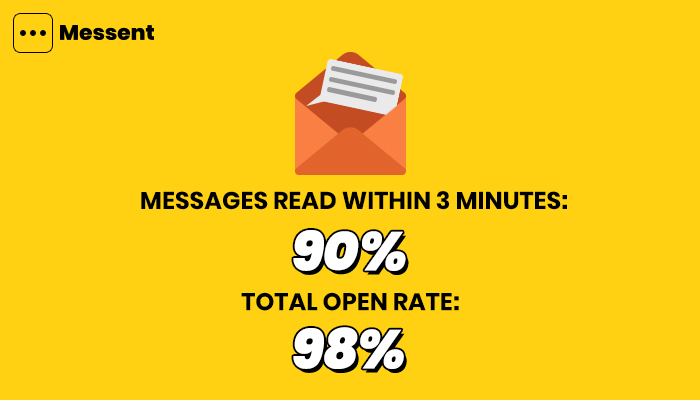 Great for Emerging Markets: If your business is trying to operate in emerging economies, where the internet -connection rate is still at average, the SMS can be the filler for this gap. As mentioned earlier, although the internet connection speed is still slow in some countries, people will keep buying more phones and smartphones by time.

4. SMS Marketing vs Email Marketing
What is Email marketing?
Email marketing is a classic way to keep in touch with customers from the beginning of the internet era. Effective marketing emails convert prospects into customers and turn one-time buyers into loyal, raving fans.
Email marketing advantage?
Email marketing has so many benefits so it still is one of the most effective marketing channels. Let's check this out:
Cost efficiency – the costs of email marketing can be much lower than billboards print ads, roadshows, and other marketing kinds. There are no advertising fees, printing, or media space costs.
Customizable appearance – you can send plain text, graphics, or attach files – whichever suits your message best. A choice of design options gives you scope to convey your business branding.
Scalable – email marketing can be used to reach large audiences or smaller targeted lists.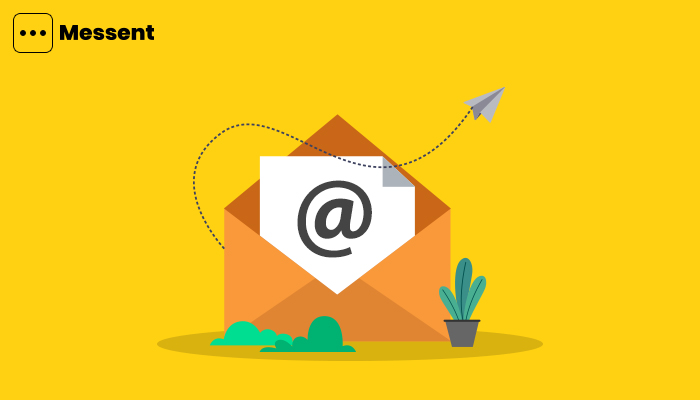 Conversions rate boost – if you have a new promotion people can click on links and follow your call-to-action immediately. Email marketing is also effective at every stage of the buying process. You can use certain email content to get them to pay attention to your products, then use another email flow to nurture them and make them buy again,
Measurable – you can evaluate the success of a campaign by using web analytics software. You can easily test different copy, subject lines, and designs to see which is most effective. This allows you to optimize future campaigns.
Test before you send – A/B testing of subject lines, calls-to-action, personalization, email copy, images or messages ensure your email content is as effective as it can be before you send it.
Well-targeted – unlike telephone marketing, recipients can read your message at a time that suits them. Customers can also update their preferences if they would like to receive different messages from you or unsubscribe if they feel they no longer want to receive your email communications.
Of course, there will be more benefits email marketing can offer the marketers. However, we just list out what we think is most important for marketing and e-commerce merchants.
How about SMS Marketing?
As mentioned above, SMS marketing has its benefits (the popularity of mobile devices, high engagement rates, versatility, and adaptation). Of course, you will want to know how does is the battle of SMS marketing vs Email marketing?
Text vs Email Round of spam
All two types can turn you into the spammer and destroy your social proof if you can not control your quantity and schedule.
And both issues can be fixed with the right app. You can learn how to fix spam messages with Messent in a short time.
Result: Draw
Round of size
Somehow text length is strictly limited by the number of characters while the limit is looser in email. However, remember the SMS is delicate for short and quick that goes directly into your contacts rather than describes something complicated. And the long email for marketing is not so good in most cases. People are not patient enough to download hundreds of kilobytes to read your long content while the SMS is the direct punch!
You can handle the size well with the app but the text wins!
Learn how to control the size of the SMS with Messent!
Result: Text wins
Round of design
All of us think that email has more space for you to design the look that you want. It's true. However, SMS can not be designed in that way. Once again, two channels have some technical and purposing differences so this round maybe end with no winner.
For now, you can even design your SMS message with the image at the top by using the app while the marketer uses email keeps worrying about how the visual content will be displayed at last.
Result: Draw
Round of marketing performance
This is the most important round for two competitors because the final goal of marketing strategy is the performance. We will evaluate the performance based on the list of criteria below:
Open rate: Text has a total open rate of 98% compared to 20% of email.
Deliverability: Email has been sent more frequently because it doesn't need the contact to opt-in. An average office worker may receive up to 120 emails per day while the normal adult may receive only 67 text messages on average. The more sent doesn't mean the better deliverability. Almost half of the email one person can receive is tagged as spam and would never be opened. Text does it better.
Click through rate: The emails and text messages have the same click-through rate stats because we find out that this type of performance depends much on the marketing campaigns.
Cost: Email is more cost-efficient than SMS.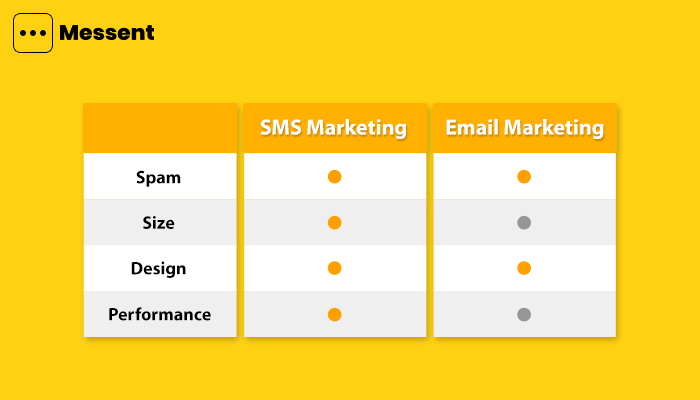 Result: Text wins
As you can see, Text should be the winner aftermath. However, combining two types must be the requirements for any marketer who wants to improve the store performance now.
5. Messent – The free SMS marketing app
We are talking about using the right app that will lead you to the easier and more effective marketing campaigns. And as mentioned above, Messent is one of the apps that can help you.
What Messent can do?
There are three main functions that Messent can offer you:
Compose, edit, evaluate, and review your message right before get it sent.
Create, edit, and manage the text automate campaigns in many aspects like (contact lists, schedule, the flow of messages, the conditions, etc.)
Create and analyze the reports base on campaign data.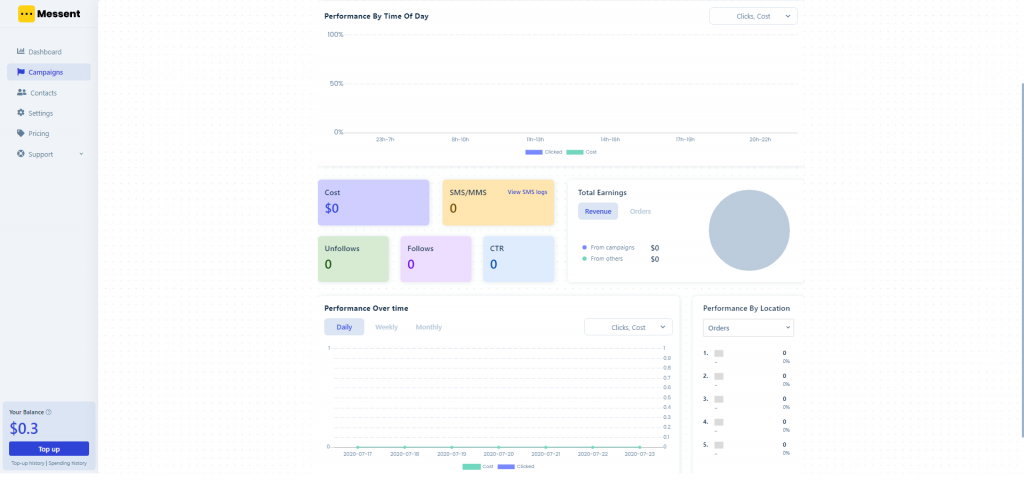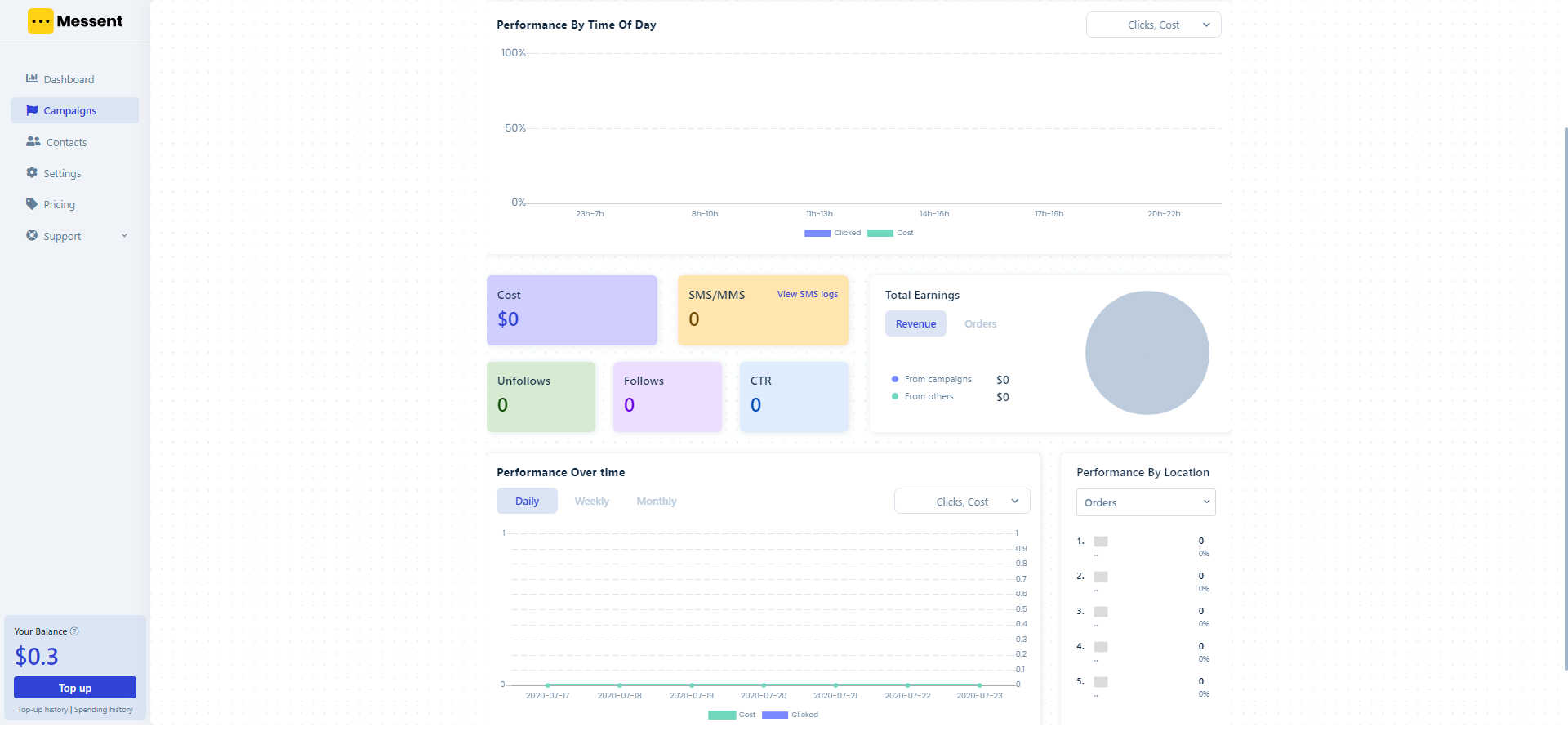 You can learn more about Messent functions to understand how the SMS marketing work.
What is the benefit?
First, Messent has provided the automate and standard campaign function and that can be customized by you. Therefore, it will fit your business perfectly,
Then, it can help you handle your contact list by the advantaged management system using tag and segment. It will help you to do better segmentation.
Last but not least, Messent is free for you. If people are sending text, why is it not your business?
Let's find out more about the world of e-commerce here Fireapps
SMS Tutorial Series: