Total Difference with Multiple Email Templates & Layout Themes
Now you can freshen up your email campaigns with effective and well-polished Multiple Email Templates & Layout Themes. They are right on your doorstep. Check it now!
Multiple email templates & layout themes
To help merchants get started right away and save time, Ali Reviews now provides a list of topics with multiple email templates, layout themes for merchants to use:
Make your consumers curious
Gently ask for reviews
The message of trustful gratitude
Add senses of urgency
Incentive motivation
Pre-written email content, as well as a subject line that can help you increase open and click-through rates, are all included. If you need to edit anything, you can easily do so.
Learn how you can optimize review requests without much effort via a specialized "Topic template".
New UI for Request reviews with Discount
Next, let's look at our new UI for the Request reviews with the discount section. You will be awed by it! It not only makes your workday more efficient, creative, and convenient, but it also makes it more enjoyable.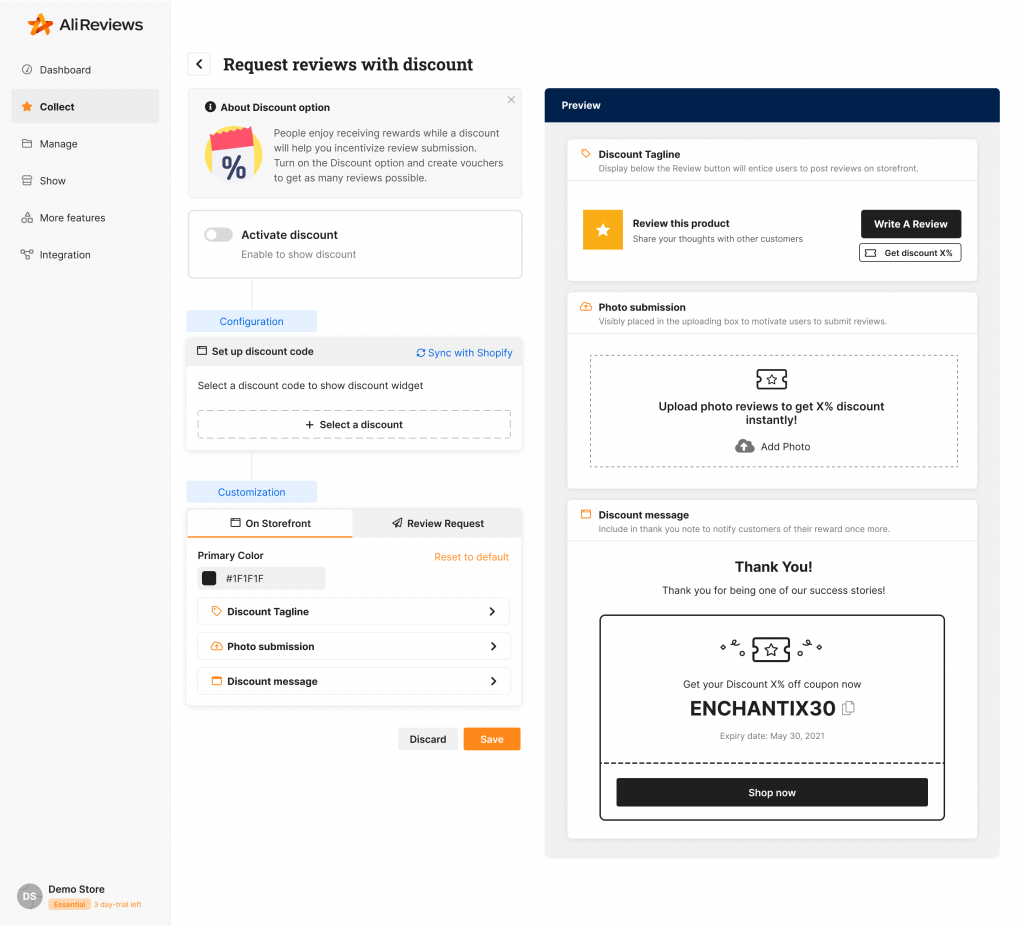 Submit reviews in the email
If you are looking for a better way to connect with your customers than you did before, for now, your customers can submit reviews directly in the email that they receive when you ask them for their feedback.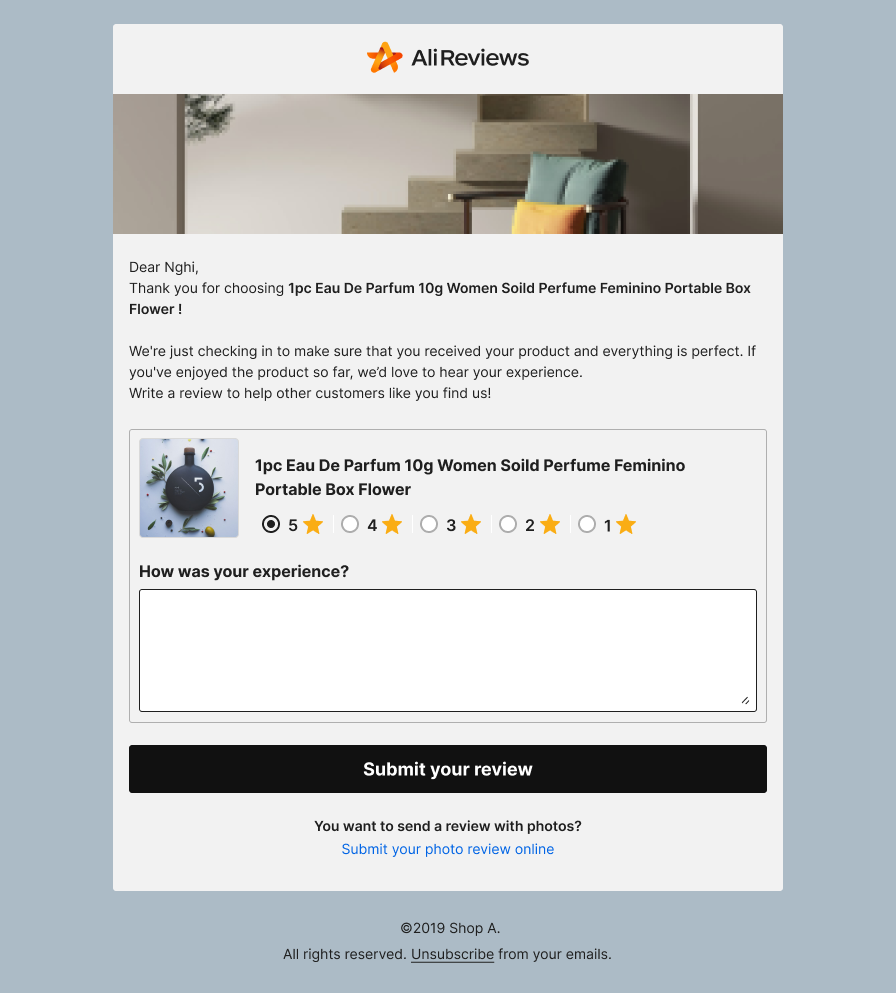 These are all words that represent email updates from Ali Reviews at present: cutting-edge, user-friendly, effective, and unique.
Request Dashboard for email requests
In addition, we are providing you with a new Request Dashboard for email requests at this time. The new Request Dashboard gives you total visibility into the status of your orders' review requests. You can easily track and manage sent, scheduled, and opened review request emails.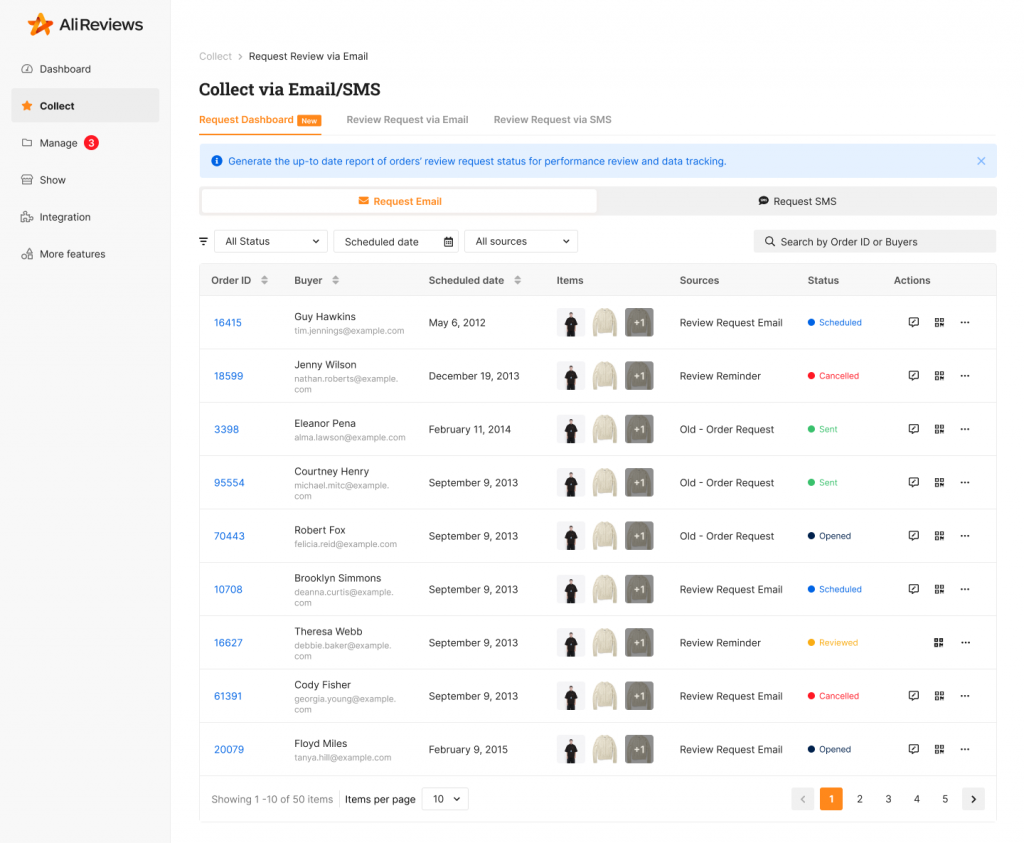 Available now for Essential, Premium and Enterprise accounts! (However, for Essential plan, there will be some limitations.)
Save time to find more ways to improve your workflows with Ali Reviews!