Introducing new SMS Review Request feature
The 2023 SMS Review Request feature version is the most recent available. Check out this article for further information.
Today, we're announcing an update to Ali Reviews by introducing a new SMS Review Request feature on the app. 
New:
New Ali Reviews feature: SMS Review Request
UI improvement & Bug fixes
What to expect next?
New Ali Reviews feature
SMS Review Request
Ali Reviews app has integrated with the Messent app to create an SMS Review Request feature. Our SMS Review Request allows users to edit content and schedule messages to send right inside Ali Reviews without moving to Messent.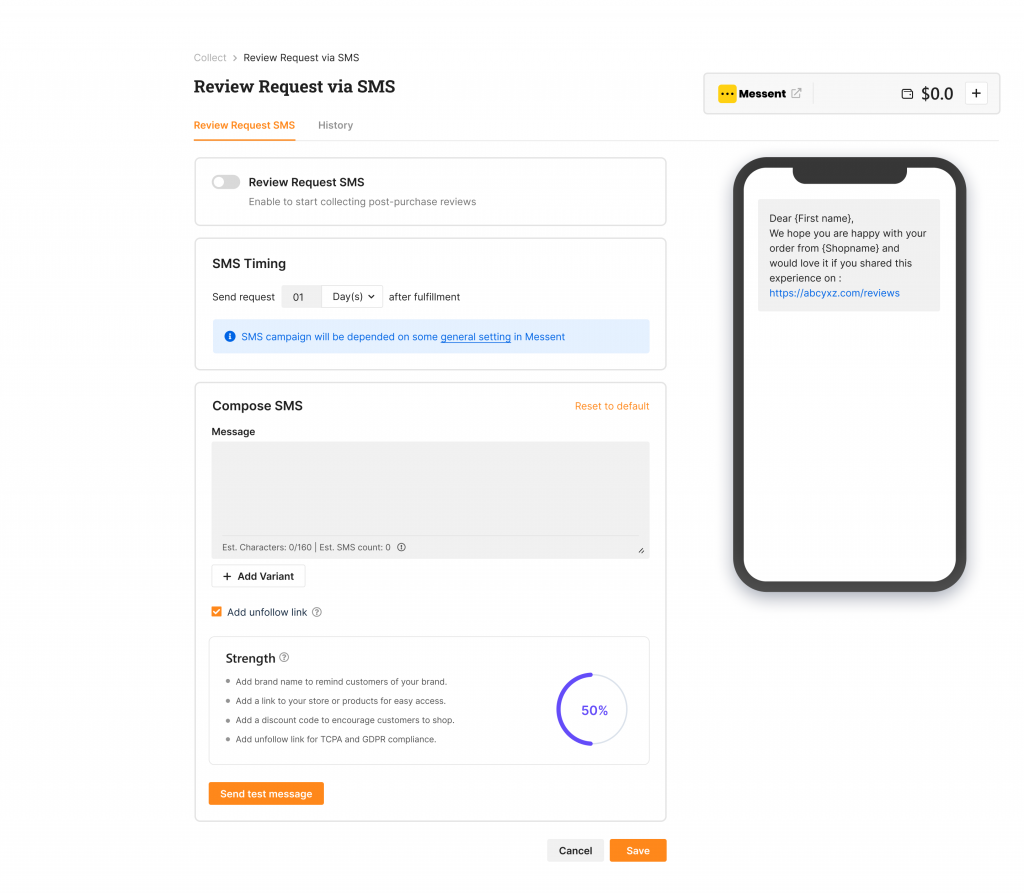 Moreover, Ali Reviews provides Free Top Up to all new customers. With this reward, you can fully test out the SMS Review Request feature before deciding to add more to your balance. Click here to check a top-up reward for each plan.
You can learn more about how to set up and get the most out of SMS Review Request here
UI improvement
Because we are making a bunch of additions to Ali Reviews in 2021, the production team is constantly improving the user interface. The aim is to make it a better, easier, smoother, and more dynamic experience for our merchants.
Our product team has also tinkered with working and fixed all bugs. The app now works perfectly.
What to expect next?
That's all we have for now. There are more plans for upcoming releases!
Next week, we will release the improvements of Ali Reviews to be compatible with Shopify's new updates called Online Store 2.0.
In addition, we'll also introduce the Discount feature to help merchants improve their repeat customer rates, especially useful in boosting sales in upcoming Holiday season. Stay tuned!