What's the Best Ecommerce Platform for Your Business?
eCommerce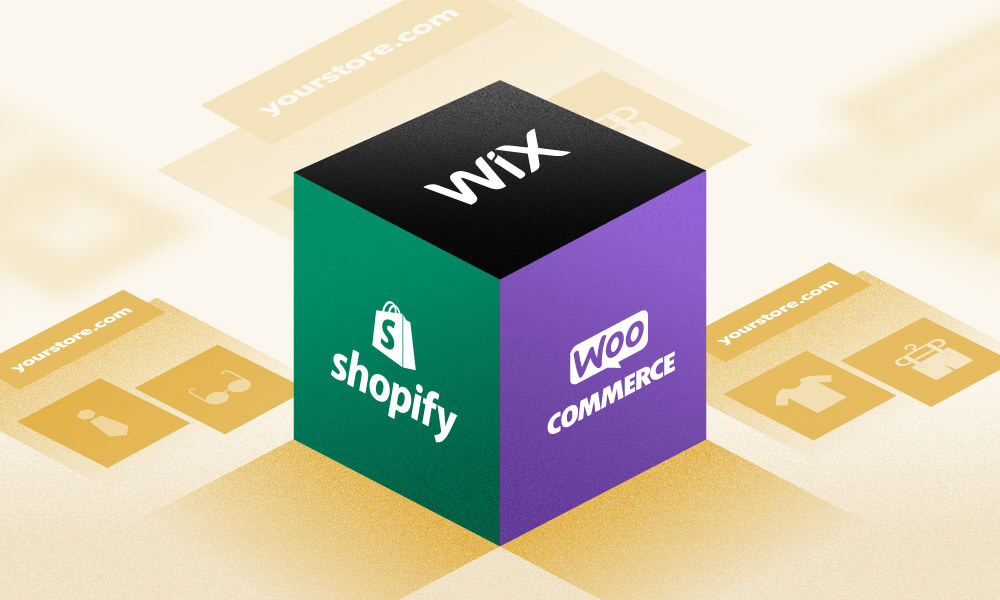 Ecommerce platforms are basically end to end software applications where three parties are involved which includes the seller, the buyer and the software or the website creator or designer. Entrepreneurs consider online selling as a greater opportunity these days as they can reach bigger audiences easily.
They also choose to establish their business on the internet as it has become very common in these years and will upcoming years due to the effect of hindrances caused by Covid 19 and the lockdown caused by it. The pandemic caused a lot of businesses to either fully switch to online selling or some businesses decided to run their business both physically and through the internet. People also are now more comfortable with shopping through the internet as it is more convenient in terms of saving time, accessibility, having more control and being able to compare the prices and quality more easily.
The ecommerce service includes ecommerce website builders, accounting and inventory management systems, and customer service options. In the upcoming years, the online business world is expected to grow more, and entrepreneurs prefer to sell their products through a known and verified online selling site, for example Amazon. An ecommerce should be able to provide proper and detailed information about the brand and each product, should be very well managed which includes timely deliveries, good customer service and an overall good experience for shoppers.
Start your Shopify 14-day trial with FireApps
Did you know Shopify is now accounting for 20% of the e-commerce business.
Over 2200 merchants open their Shopify store everyday and 50% of them have a repeat purchase. Join them today!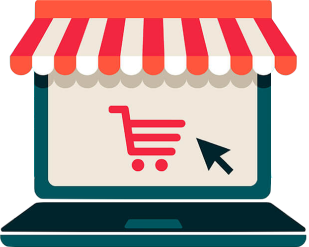 After the major change in worldly affairs due to the pandemic caused by the covid, the online business world is also expecting a major impact of it with huge changes in their revenues. Along with ecommerce, other digital activities such as digital payments, credit, and insurance are also becoming popular and more used. Due to its popularity, ecommerce has also vastly increased digital adoption. Although the pandemic has overall increased the online purchases but the consumer expenditure has visibly decreased. The digital payments are also only good for the countries which are developed enough to avoid any hindrance or problems, but the main problem lies for the countries who have poor network agents which cause slow transactions, or sometimes even double transactions which causes people to stop using these facilities.
Best Ecommerce Platforms for 2022:
Some of the best ecommerce platforms for people or businesses that are planning to establish their business on the internet are:
1. Shopify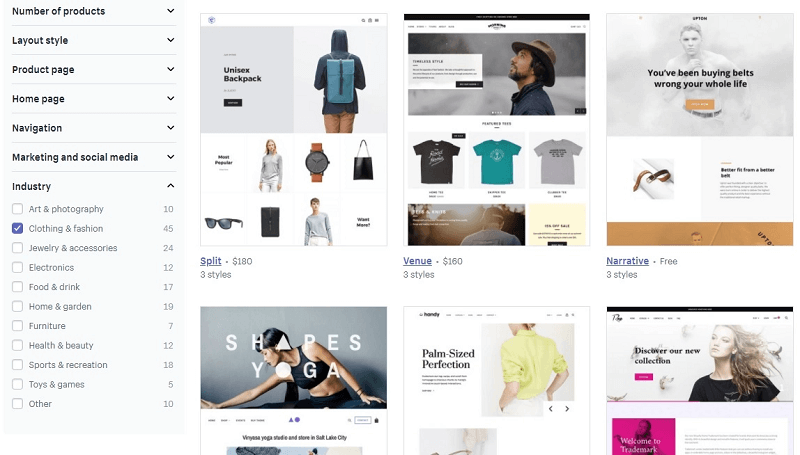 Shopify Inc. is a multinational online selling site which offers online sellers a platform to establish their business along with some services like payments, marketing, shipping and customer engagement tools. You can start your business at Shopify and then through the help of its features, you can grow and manage your business.
Key features:
Some of the features of Shopify are creating and customizing an online store. They have a 14-day trial period, and they have a payment plan according to the size and stage of your business. Shopify also manages your products, inventory, payments, and shipping. It is also cloud based which means that you will not have to worry about upgrading or maintaining software or web servers.
Other features of shopify are that you can use your own domain name with shopify. You can have access and run your business from almost anywhere. Shopify offers customizable templates, and a safe platform to run your business at.
Pros:
Multi-currency transactions are available
You can create your website in different languages
Good search-engine optimization
Cons:
Multi-currency option is only available if you are a Shopify Payments user.
2. Wix Ecommerce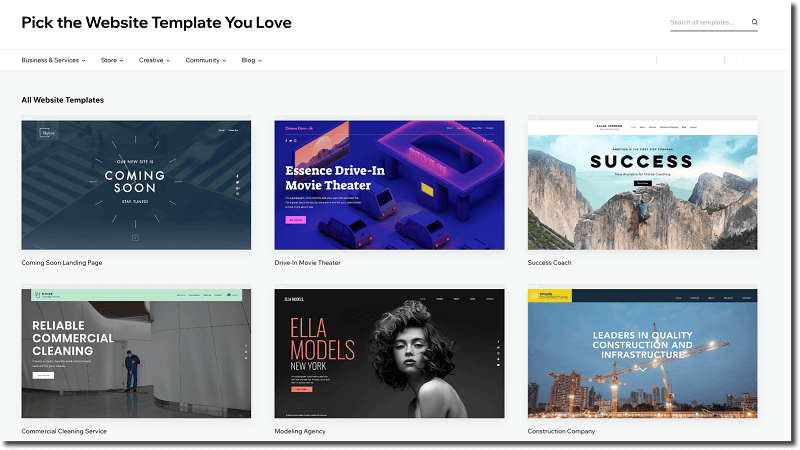 Wix is a software company originated from Israel, which provides cloud-based, personalized and professional web to its customers. You can effectively market your products, apps or services to your targeted audience through Wix. Through Wix, you will be able to promote your business, set up your whole online business or just showcase your products and art.
Key features:
The features Wix is offering are an editor named as Wix Editor which offers you over 500 templates you can choose from or you can simply make your own, Wix ADI which makes web designing easier and quick, Velo by Wix which offers advanced web applications, Professional features such as custom domain name, Managing and Growing your business. Wix offers a 14-day trial period and have four types of Payment plans which start from Connect Domain for $4.50 per month (not ad free), then Combo for $8.50 per month, then Unlimited for $12.50 per month and end at VIP for $24.50 per month.
Other features include customization, mobile optimization, marketing tools and coupons and discounts.
Pros:
A huge template collection
Great help and support
Has many useful and interesting features
Great site speed
Cons:
You have to pay for tracking and analysis
The premium features are only for a single site and can't be transferred
3. WooCommerce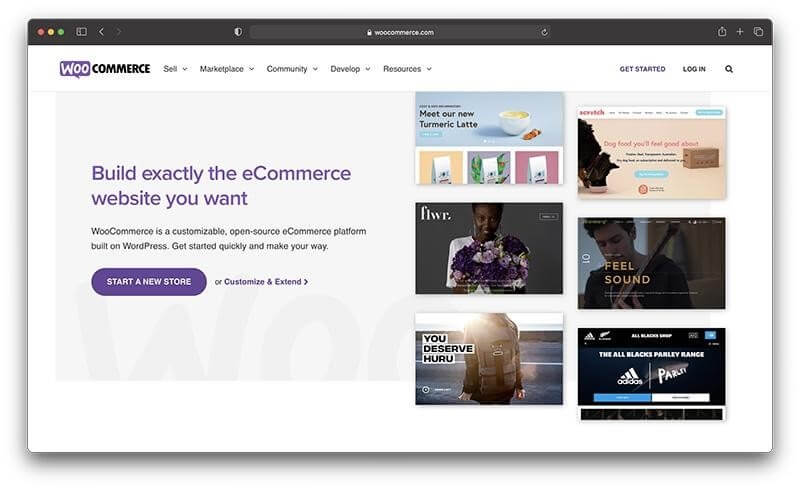 WooCommerce is an open source software ecommerce platform built on WordPress. It is designed both for small and large businesses who want to use WordPress. WooCommerce is popular for being easy to install and simple in terms of customization and market position. WooCommerce also offers automated tax calculations, live shipping rates and options to print labels at home.
Key features:
For users of WordPress sites, establishing on WooCommerce is the easiest thing ever! It takes a few moments to set everything up and this is what makes it so easy. But even for new users there is a New Store Owners Guide which can be used for setting up for non users of WordPress. WooCommerce accepts major credit cards, bank transfers, checks, and cash on delivery. Other payment options include WooCommerce Payments, Stripe, PayPal, Square, and Amazon Pay. Apple Pay and Google Pay. They also have a mobile app for all users.
Pros:
Very easy for WordPress users
Great inventory management and sales reports
The process of ordering is very smooth and simple
Very good security
Many options of customization
Cons:
Many features can not be availed for free
Sellers who don't use WordPress find it a bit hard to use
The central support is inconsistent and not the best
There are also a few other ecommerce platforms to consider while choosing the best one for yourself such as Magneto and Etsy but these websites, especially Etsy can only be used for limited types of products such as craft supplies and vintage items. It is also important to keep the key points of marketing and promotional values in your mind too to make sure that after you are done with the process of designing and creating your website, that your product is rightly reaching your target audience. The other most important thing is the way you will present your products and their images. The above mentioned three ecommerce websites are undoubtedly the best ecommerce platforms to use and you can use the information provided above to choose the best match for you according to your preferences and nature of your business.
Let's find out more about the world of e-commerce: https://fireapps.io/