Why should you bet on the future of e-commerce in 2020?
eCommerce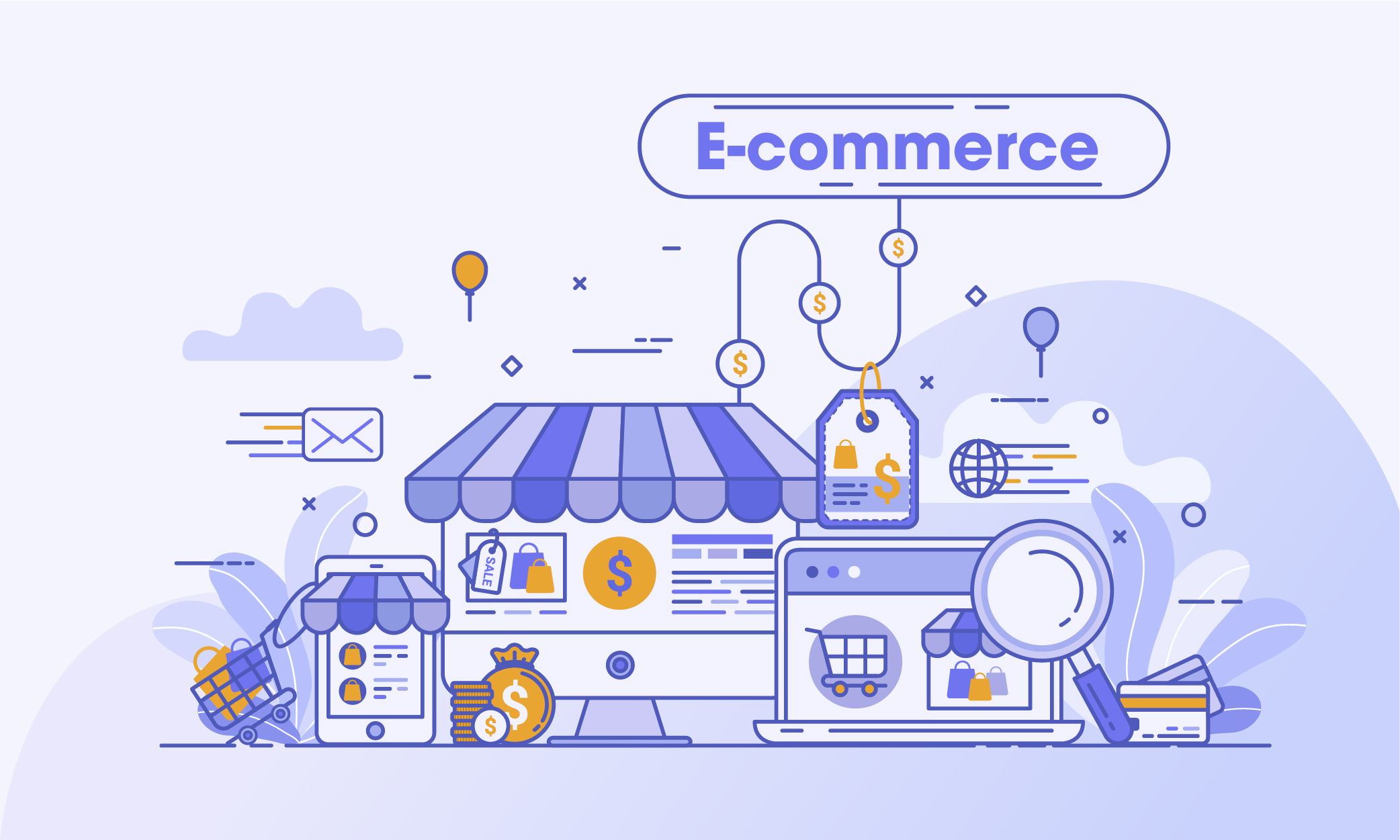 E-commerce seems to be everywhere these days. You can't go online without seeing article after article proclaiming that e-commerce is destroying brick and mortar stores. It can be difficult to decipher accurate information from manipulated data being spewed by alarmists on the internet. However, there is some truth to these overly apocalyptic statements. Studies predict that 55% of internet users will be digital buyers by the end of 2017. Not far fetched given how the data has been trading in recent years.
However, that's not to say consumers are abandoning physical sales altogether. The National Retail Federation expects online sales to grow by 8-12% in 2017, but brick and mortar retail still comprises the vast majority of sales and is expected to grow 2.8% in the same period.
So that's why e-commerce is important. It's a rapidly growing consumer outlet that isn't showing signs of slowing down. If you're selling something, and plan to continue doing so for the foreseeable future, you'll want to pay attention to e-commerce and become an active participant as soon as it's feasible for your business.
Start your Shopify 14-day trial with FireApps
Did you know Shopify is now accounting for 20% of the e-commerce business.
Over 2200 merchants open their Shopify store everyday and 50% of them have a repeat purchase. Join them today!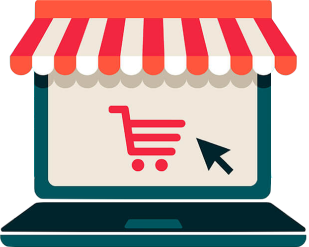 What is e-commerce?
E-commerce, or electronic commerce, refers to transactions conducted via the internet. Every time individuals and companies are buying or selling products and services online they're engaging in e-commerce. The term e-commerce also encompasses other activities including online auctions, internet banking, payment gateways, and online ticket.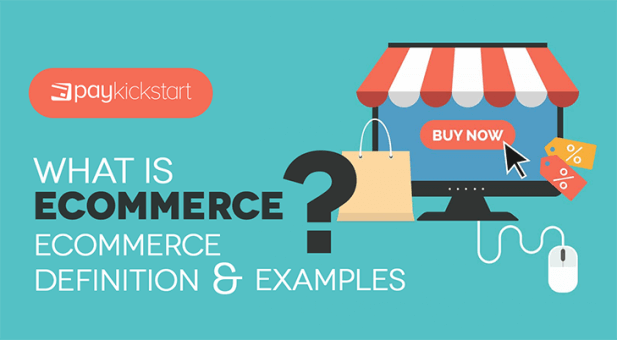 In the last decade, widespread use of e-commerce platforms such as Amazon, eBay, or AliExpress has contributed to substantial growth in online retail. In 2007, e-commerce accounted for 5.1% of total retail sales; in 2019 e-commerce made up 16.0%.
"E-commerce is the fastest growing retail market projected to hit $4.135 trillion in sales in 2020"
The advantages of e-commerce
Here are some of the things you should take into consider when deciding whether or not to launch an e-commerce presence.
1. Low financial cost
One of the e-commerce benefits is that it has a lower startup cost. Physical retail stores have to pay up to thousands of dollars to rent one of their store locations. You have to pay rent, furnish the space, get the equipment you need, and hire employees to work in it. The total dollar cost depends on how much space you need and where you want to open your store, but it will run you at least a few thousand dollars to start and then rent and ongoing expenses thereafter.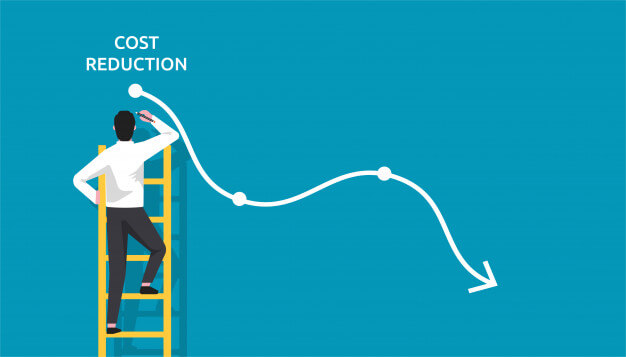 Opening a business online, on the other hand, is much less expensive. If you already have a customer base and want to build out a custom website, you'll probably pay a few thousand dollars for the coding and building of that site. If you're just starting out, you can look for a "hosted" solution. That means the website's e-commerce functions are already built and you just have to customize your information. Shopify is one of the most popular choices, it charges from $30 – $180 per month to host your online store.
2. Flexibility and speed
Opening a brick and mortar store takes time. You have to find a space, get through the commercial leasing process, and get the store set up. That may involve construction time, or at least the time to decorate and prepare your space.
An e-commerce website, on the other hand, can be up and running in just a few days if you use a hosted solution. A custom-built website, of course, will take longer.

On an e-commerce site, you can change your product offerings, display, and marketing materials almost instantly. In a brick-and-mortar store, you'll have to physically move things around and it just takes longer. An e-commerce site is extremely flexible and lets you adapt to the changing needs of your customers and the changing demands of the business environment.
Finally, an e-commerce business is flexible for you. As the owner, you can work from anywhere with an Internet connection. You may not even need to have office space, you can work from home.
3. Personalized the store as per the customer expectation
One of the online business benefits which will enhance your online shopping experience. It is because every purchase which is made online will be referred to as per location and recommended as per customers advanced searches.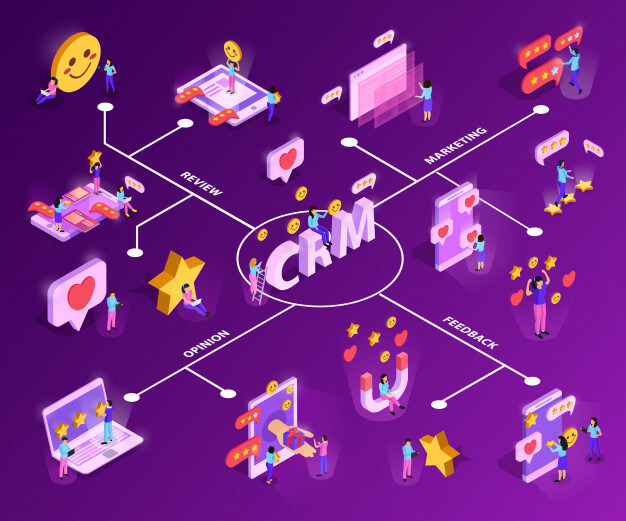 It is one kind of personalized store where every customer has a different front page because of their location and previous purchases. Even customers are eligible sometimes to get extra services because of previous history and loyalty towards the services. Such a store helps the customer to fulfill their expectations.
4. Easy to showcase bestsellers
E-commerce benefits like being able to easily display best-sellers makes it easier to show off products to customers. While you can design a brick and mortar store to sway people to buy certain people, it's easier for a customer to find the best sellers in an online store.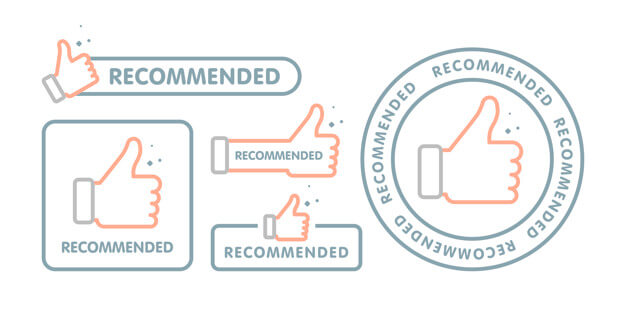 The reason why you want customers to buy your best-sellers is because they're proven. Other customers have already bought them and are happy with their purchase. If you want to showcase new products to customers you can include them in your upsell, email marketing or retarget ads. With an e-commerce store, you can include great product photography and product and product descriptions to sway the customer's choice.
5. Reduce recurring cost while hiring virtual support resources
One of the factors which can benefit in e-commerce is that hiring employees is affordable. It is like you can choose to outsource your task and work to your virtual assistants in different countries.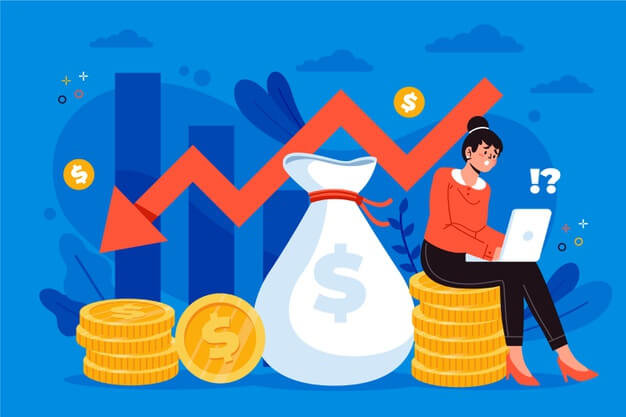 It will make your presentation of the company in a different location at the same time always. In this case, you will not need many employees in e-commerce business as compared to retail locations.
6. Target your customers
There are many ways to retarget the customer and sell the product nicely. Below are some of the techniques which you can use to retarget customers:
Share a coupon when customers leave the checkout page.
Even by sending emails which are pitching upsell and cross-sell.
Can be done through Google paid paid and organic search results.
It can be done through the customer's number of visits to a specìic page within a certain period of time.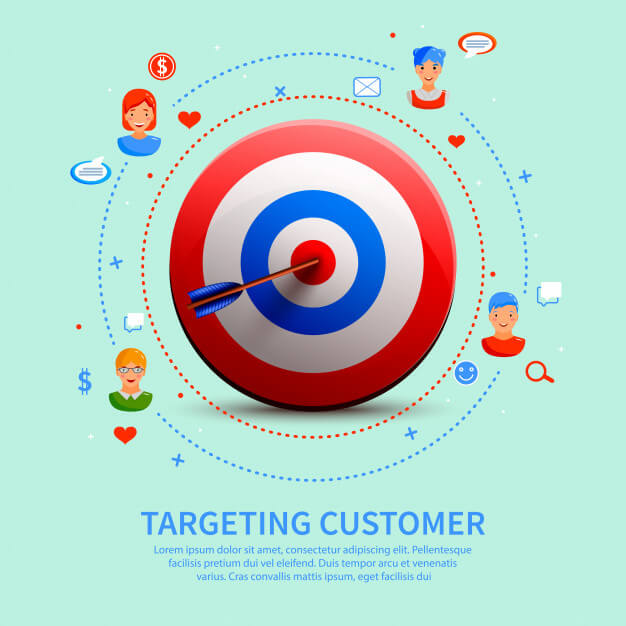 7. Encourage an impulse buy
Impulse buying is one of the techniques where it works as a common behavior of customer's perception towards a particular product. It is related to the control of human psychological behavior which is like some people possess personality traits that can be said as impulse buying tendencies.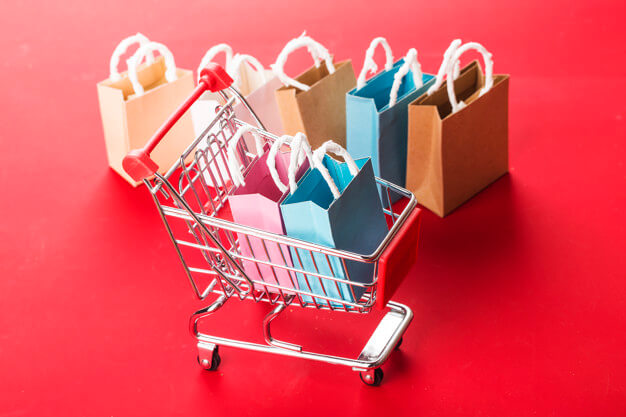 This is what can be used on an e-commerce platform too by making the product more attractive with images, other color options and even by showing a video of the product. So the customer can get the same aura of buying the product from the store.
8. Quick and affordable marketing
You will not have to spend many bucks to market your ecommerce biz. There are many ways to pull your e-commerce business into this online wỏld through various ways of online marketing which are quick and affordable.

Here are some of the unique ways which can just make you understand and help you with improving marketing techniques.
Always go with great content this is what helps you to be more visible in the market through creative content marketing.
You can even go for creative marketing videos which expense about the product and services.
Social networking helps you to make your presence everywhere because there is no one who is currently not into socializing.
Even though there are DIY infographics that help you to express your presence, you can say contrary that it works as a browser.
It helps you to enlighten the life to old data too.
Every customer can be reached through the digital market just have to focus on the techniques to approach them.
This makes all things affordable because when you try to do the same on offline marketing it is expensive and time consuming a lot.
Disadvantages of e-commerce
1. Lack of personal touch
It is a kind of consumer feeling that the consumer can't feel and touch the product. Sometimes no matter how good a product is explained and expressed you will not be able to sense the touch, smell, taste, and sound, through the dimensionality of a screen. This is what makes e-commerce in some situations where customers face a bit of trust issúe over products.
2. Unsure about the quality
One of the biggest problems with buying things online is that you will have no guarantee of a product's quality. Reviews are not always helpful and though all the research will never assure you about the quality of a product.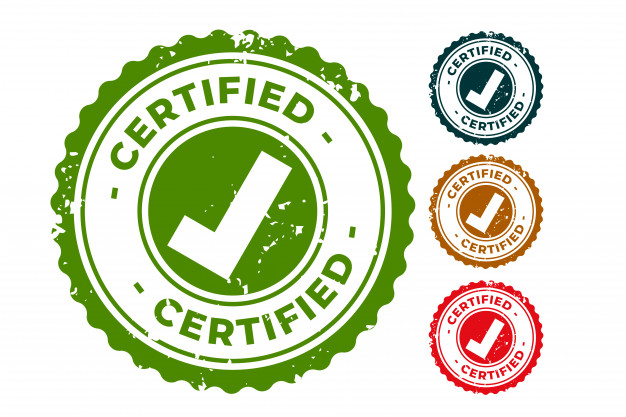 It may mislead customers to increase sales though for they will have to make sure and get aware that sometimes faulty products are being sold online too.
3. Late delivery
When someone plans to order a product online they are never assured to get delivered as per time and there are plenty of issues which make such situations very delicate for customers.
It is like you are waiting for an entire day leaving your work to just receive your new phone for example and though you are not getting delivered on that day itself.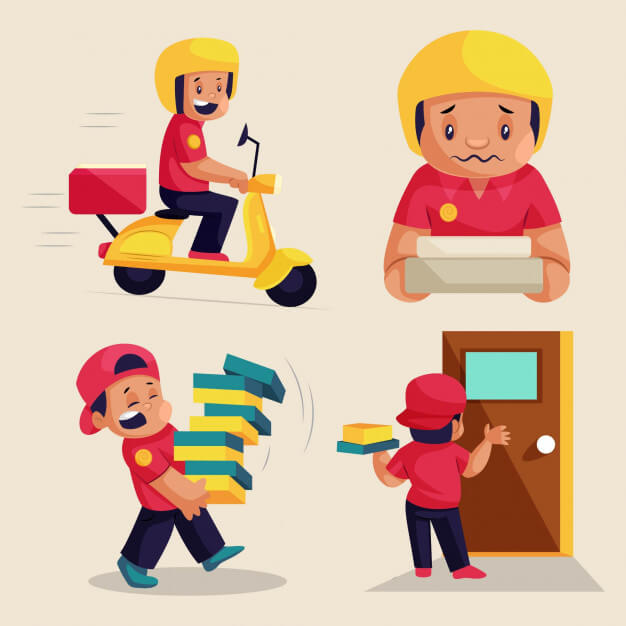 4. Security issues
E-commerce sites record all the important details about the customers which are to be kept secured because it includes details like name, phone no, address, and bank details. In this case, sites don't implement rigorous cybersecurity quantities.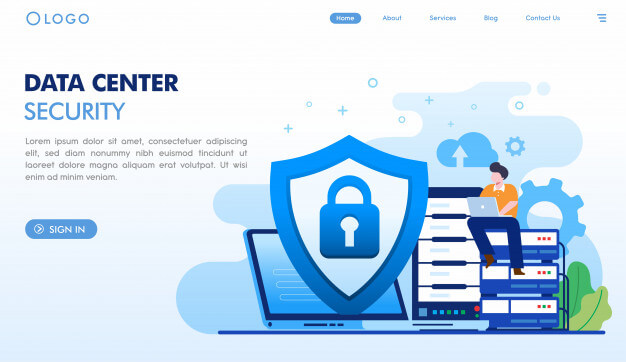 Every online store has an issue with security whether they are small, medium, or enterprise businesses. In short, you can say that online stores have security issues that can never be predicted in this world of e-commerce.
5. Highly competitive
Every single step into e-commerce is very competitive because the online market has been growing rapidly. One has to focus on the services and try to learn more about the strategies to make their visibility global market.
It is a game of content that plays a unique role in the world of the internet, why content because everything that matters is the searches at the end. Everyone tries to make searches easy with keywords so that their name popups easily on the front page of the internet searches.
The future of e-commerce
With so many new technologies and advancements in the industry, e-commerce still continues to move forward and conquer new territories in the virtual world. 2019 has seen a whole range whether it comes to customization or social media marketing. However, 2020 is going to be a year of new changes and innovations.
So, let's see how online stores will look like in the near future.
1. Product customization is next in line
Customization of products has always been immensely popular with most customers since they are always seen as a symbol of higher standards and luxury. Since most people can easily acquire the same kind of product almost anywhere, most customers are easily attached to them.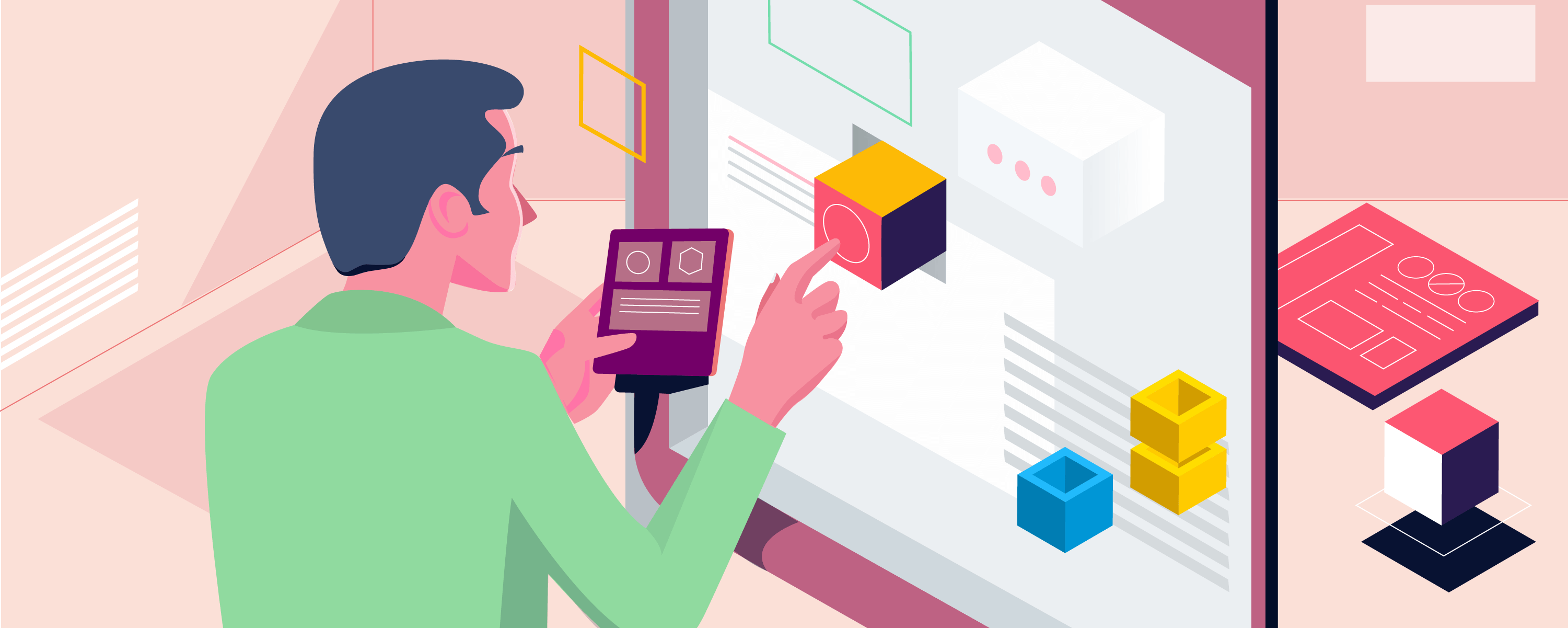 New stores are arriving each day with plenty of options needed for customizing all of their requirements and purchases. These stores also allow customers different ways of tailoring products so that specific needs are met. This could include new color schemes, embroidery, and monograms.
2. Social shopping
Today, social media platforms have expanded their scope of activity. Now they have considerably improved their selling capabilities and are more valuable than just being an advertising channel. Even a newbie and an inexperienced person can purchase products quickly and conveniently on any social media platform.
Social media channels like Twitter, Pinterest, Instagram, Facebook have rolled out "buy" buttons significantly improving their selling features. When its "shoppable post" feature Instagram enables businesses to use product tags and stickers in their posts and stories accordingly. When a visitor taps to view a product tag or sticker, information about its image, description, and cost appears.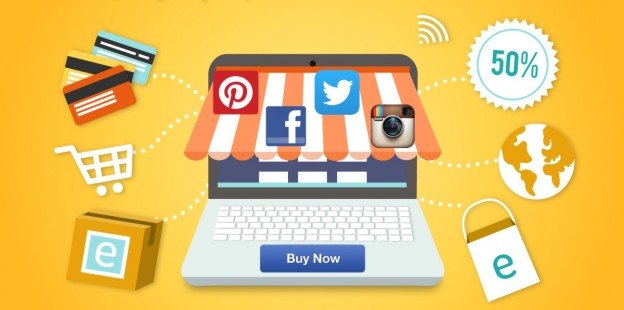 This e-commerce feature in social media platforms saves your time and effort spent on shopping. The widespread implication of social media in selling makes a bì difference for businesses, as they become more transparent and visible to wider circles of customers. Therefore, it's high time to get prepared for social selling and creating more innovative ways of social platform usage. Thus, with social media platforms shopping has become more cổmtable and fast.
3. Omni-channels will take over
Experts have not suggested that omnichannel experience will take over in the year of 2020. This will become possible only because of the current consistency that exists between various channels, social media, websites, the marketplace, stores, etc,…
The latest studies have also said that most Americans prefer to buy products online instead of going all the way to a store. While those who said that they would prefer the in-store experience, also expect to hear good reviews about the brand on the internet before they actually visit the store.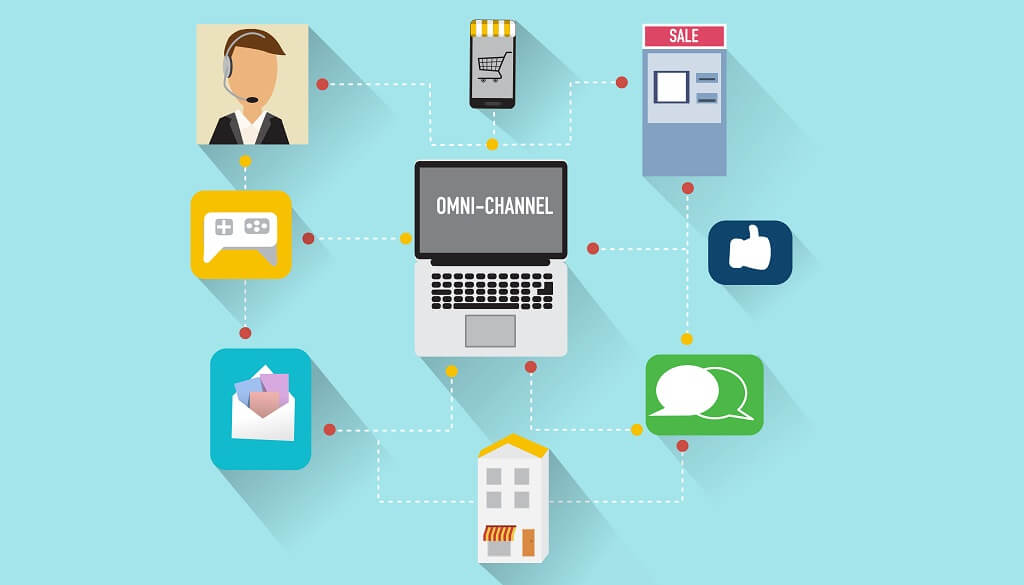 4. Customer service will have more value
Since more shoppers prefer to buy products online, the value of customer experience has grown massively in the past couple of years. In fact, whenever you message a brand on their Facebook and Instagram, you also expect them to get back to you. In fact, if they don't, you stop trusting the brand and eventually stop buying their products.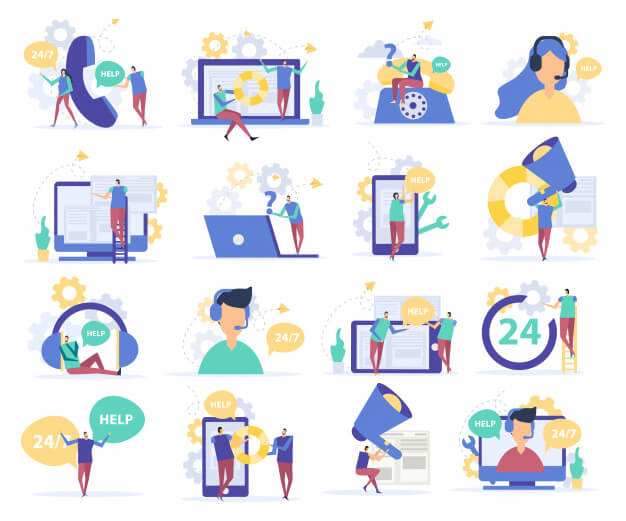 According to several types of research, customer experience happens to be a prime factor when it comes to purchasing new products. In fact, 2020 is going to be that year when people will begin to prioritize customer service. More online sellers will reduce all of their first reply response rate and the bar will be raised much higher. Not only it will become the biggest selling component of 2020 but take over the future of internet marketing.
Conclusion
E-commerce has its own advantages and disadvantages but it still promises a big boom for you when you want to open an online store. Why don't you?
The continuously changing landscape of e-commerce intensifies the purchasing power of online consumers. The proliferation of social media users, persistently advancing technology and infrastructure that the future of e-commerce is more vibrant and scalable.
To be able to meet the challenges of the upcoming changes in e-commerces, it's recommended to arm your website with the above-mentioned trends. With the usage of the discussed trends, you will elevate your business to the next level.
Launch your Shopify store now! https://www.shopify.com/
Ready for more?