#1minread: The stories behind Year End Holiday Sales Season
#1minread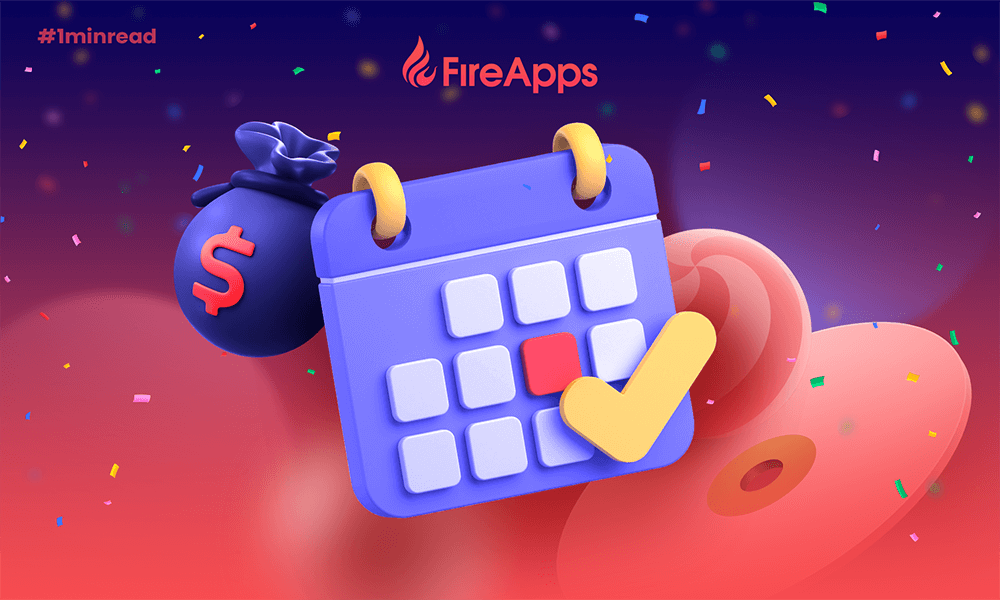 COVID-19 makes many people remain stuck indoors and a lot of stores will see less foot traffic in 2021. However, this year, it's going to be largely online with delivery will play a larger role than ever before.
This Year End Holiday Sales Season Calendar for 2021 will help you when planning a marketing strategy and growing online sales on the biggest shopping days of the year.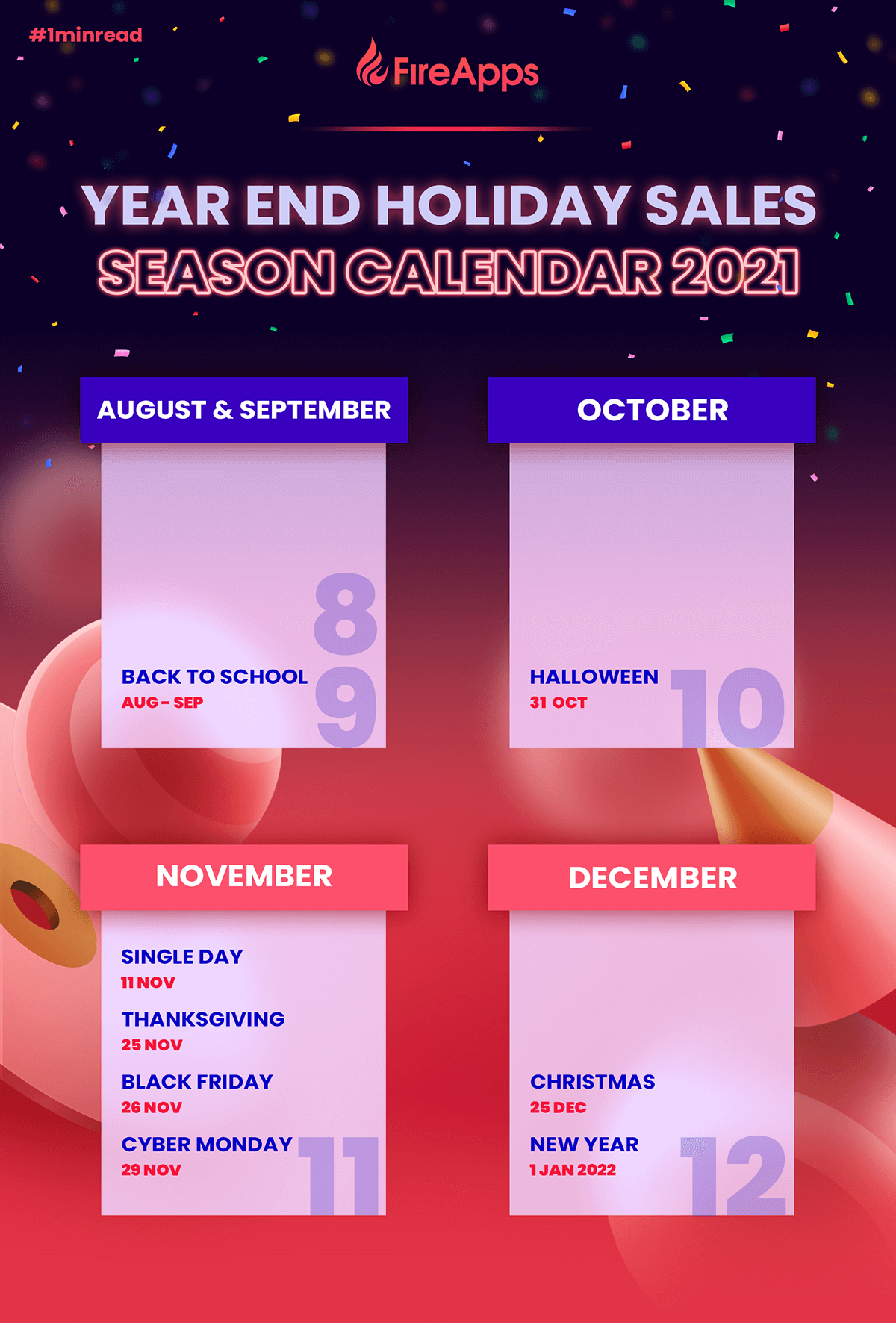 Back to school | Aug and Sep
In merchandising, back to school is the period in which students and their parents purchase school supplies and apparel for the upcoming school year. Back to school period of time usually starts in August and ends in September.
Start your Shopify 14-day trial with FireApps
Did you know Shopify is now accounting for 20% of the e-commerce business.
Over 2200 merchants open their Shopify store everyday and 50% of them have a repeat purchase. Join them today!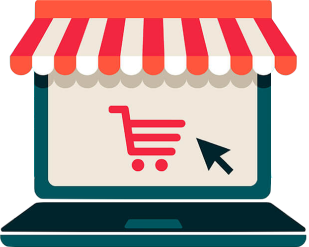 Halloween | 31 Oct
Halloween is a celebration observed in many countries on 31 October, the eve of the Western Christian feast of All Hallows' Day.
Single Day | 11 Nov
The Singles' Day or Double 11, originally called Bachelors' Day, is a Chinese unofficial holiday and shopping season that celebrates people who are not in relationships.
Thanksgiving | 25 Nov
Thanksgiving is a national holiday celebrated on various dates in the United States, Canada, Grenada, Saint Lucia, and Liberia. It began as a day of giving thanks and sacrifice for the blessing of the harvest and of the preceding year.
Black Friday | 26 Nov
Black Friday is known as the day after American Thanksgiving, the name was first coined in the 1950s. This is the start of the holiday shopping season.
Cyper Monday | 29 Nov
Cyber Monday is the first Monday after the Thanksgiving holiday. It's a 24-hour online shopping event and often known as an extension of the Black Friday sale.
Christmas | 25 Dec
Christmas is an annual festival commemorating the birth of Jesus Christ, observed primarily on December 25 as a religious and cultural celebration by billions of people around the world.
New Year | 1 Jan 2022
New Year is the time or day at which a new calendar year begins and the calendar's year count increments by one. In the Gregorian calendar, New Year occurs on January 1. Other cultures observe their traditional or religious New Years Day using a lunar calendar or a lunisolar calendar.
Happy Year End Holiday Sales Season 2021!
Hungry for more interesting information? Keep an eye on https://fireapps.io/1-min-read for more topics.
Resources: https://en.wikipedia.org/
#1minread
Let's find out more about the world of e-commerce here Fireapps