6 multilingual SEO tips for your Shopify store website in 2021
Shopify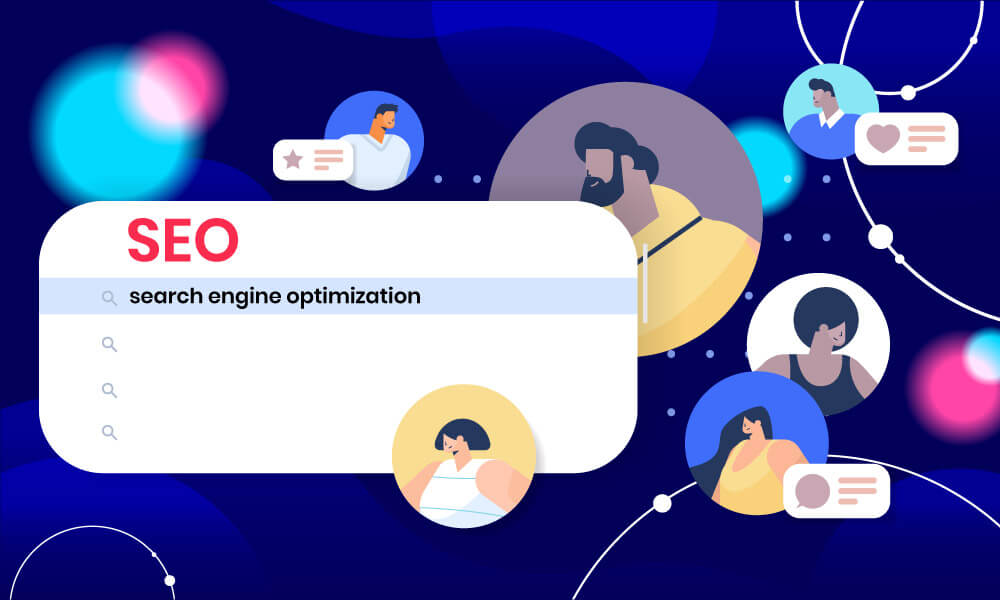 Reaching international audiences is now possible for small and medium enterprises in ways that were never previously possible. When many businesses create a website, they probably realize that they are receiving international inquiries about their services and orders from other countries. Despite the fact that they anticipated local or national markets.
Success in new markets, on the other hand, necessitates some additional SEO investment. Consider multilingual SEO if you want to ensure that your website is found and used effectively in other countries.
In this section, we'll define multilingual SEO, explain why it's important, and outline the components that make it up. We'll look at some concrete tips you can take as part of high-quality content marketing strategy to outperform the algorithm and drive more organic traffic to your multilingual website.
Why is multilingual SEO important for Shopify stores?
Language is often overlooked when it comes to selling internationally, but it is one of the most significant deterrents to someone purchasing your Shopify store. They are doubtful to convert if they cannot understand your website's languages.
By making your content available in the language spoken by the majority of the population, you can enter a new market. So all you have to do is translate the original content into your preferred secondary language.
The more languages you include on your website, the more people you will be able to attain. Including Spanish gives you access to a potential audience of 437 million people, to name just an example. You can communicate with approximately 63 million users in Italian, over 75 million in Korean, and so on.
If you want to reach those audiences, you must also think about Search Engine Optimization (SEO). This includes translating your page's metadata, targeting keywords you may not have considered for your site's original language, making it easy to switch between different versions of your website, and much more.
Duplicate content is one of the most serious risks of multilingual SEO. Google will not know which content to show in search engines if you present very similar content on multiple pages on your website. Duplicate pages compete with each other, lowering the individual rankings of the pages. You can avoid this problem by using hreflang as part of your multilingual SEO strategy.
So, how to improve multilingual SEO for your Shopify stores? We will share some tips to build a successful international business.
Let's jump in.
1. Unique URLs and domain structure
URLs are one aspect that many people overlook when translating their websites. For example, if you translate your 'shop' page and the URL is as of now yourwebsite.com/shop, it should show up as your website.com/fazercompras when someone visits your Portuguese version of your site.
The simplest way to accomplish this is to change the URLs for each page you translate. The identifier for the page that comes after domain name is referred to as the slug. The URLs in the two samples above would be "shop" and "fazer compras", respectively.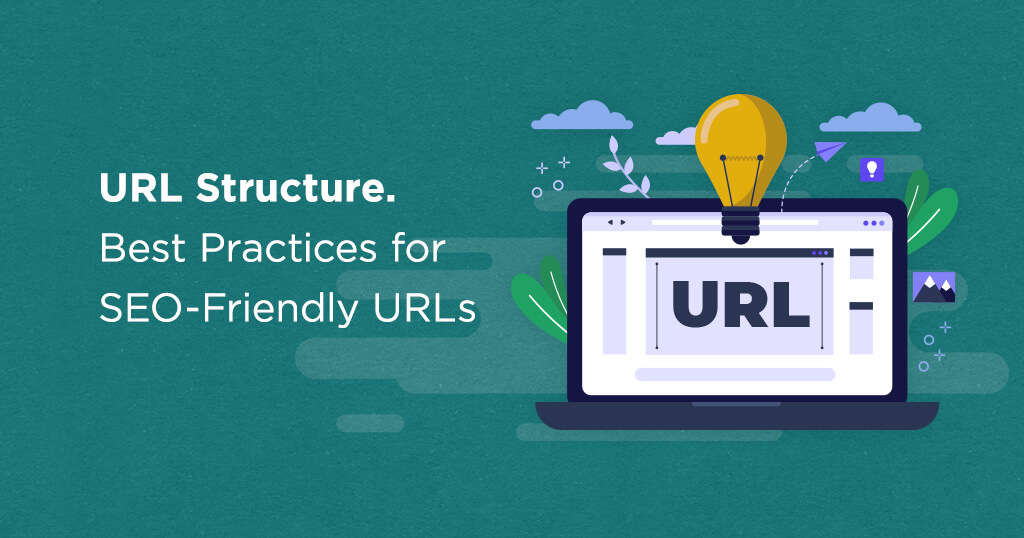 If you want to target a specific country, you must use the country code Top level domain for that country. As an example:
Top domain (e.g. www.example.fr)
Subdomain (e.g.www.fr.example.com)
Subdirectory (e.g. www.example.com/fr/ )
On the other hand, creating these will necessitate technical expertise and will take more time and money. You can have the site translated by using one of the Shopify translation apps, which will translate and display your store's content without duplicating it on the other sites.
2. Shopify multi-language translation
Translating your Shopify store will be a daunting task if you don't know how to do it correctly or want to do it through code.
In the worst-case scenario, you could manually translate thousands of product pages with the help of a translator, and so on. If you put a lot of effort and money, you'll most likely succeed. Furthermore, it is not a proper method of achieving the goal.
In Shopify, they have several support apps that can assist us in accomplishing the same thing with minimal effort. You can find a variety of translation apps on Shopify app store and choose the one that best suits your needs and get the job done.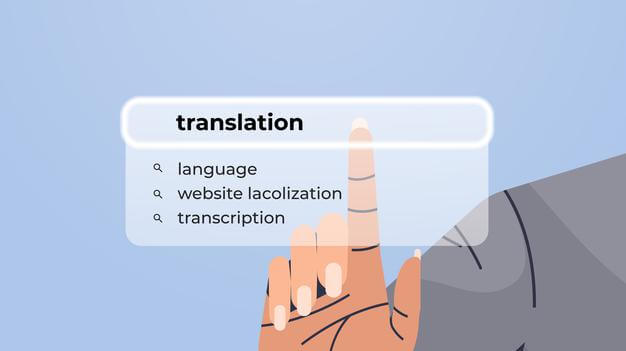 These apps can achieve translation of your store's content in two ways:
Client- side Translation: A JavaScript snippet is used in this translation process. The original content is sent directly to the user, and the original content is exchanged with the translated version on the user's device. It appears to be a good process, but it is bad for SEO because search engine bots cannot detect the translation because it occurs on the user's device and they can only see the original content of your Store.
Server-side Translation: The original content is exchanged for the translated version, which is then sent to the user's device, as one might expect. This translation takes place on the server and involves the source code of the page. As a result, bots are easier to detect, which helps the SEO process and indexing.
Transcy from FireApps, a popular Shopify translation app, assists your store in handling multilingual SEO content with server-side translation. Without a doubt, you can use it to easily translate your website.
3. Keyword research
Even in your native language, proper keyword usage can be difficult to master. You must ensure that you are not cramming awkward keywords into your content, overusing them, or ignoring them entirely. Imagine doing that in a language you don't understand.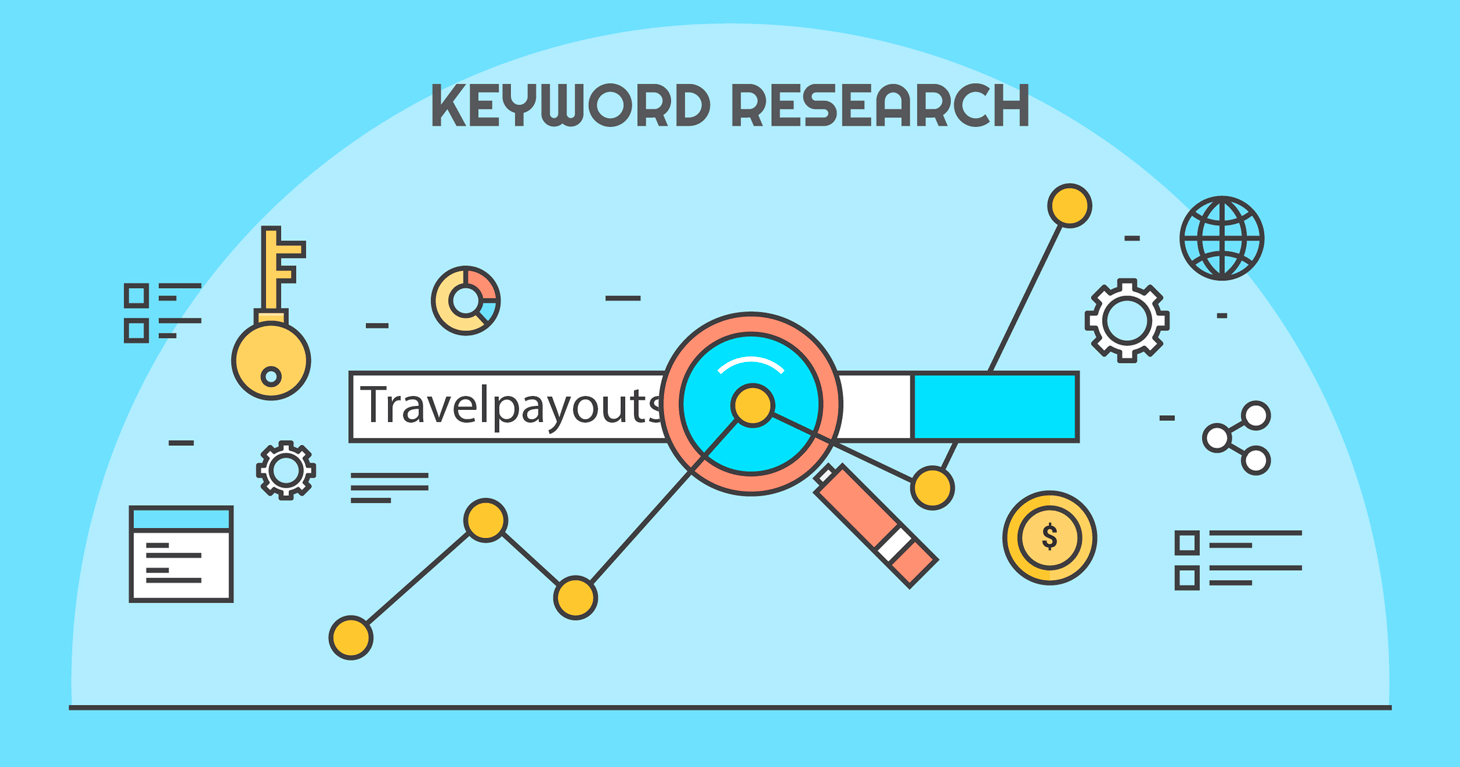 Keyword research is critical in ranking your translated Shopify store. You put in a lot of effort to find the right keywords and rank your store; the same is true for multilingual SEO.
The only other option is to hire a native speaker to conduct the research for you. This is yet another of those multilingual SEO best practices that you should not skimp on. If you simply try to translate your native keywords literally, you will not have the right ones and may even offend someone.
However, avoid keyword stuffing in your Shopify store's original and translated versions. Don't stuff keywords into a page just for the sake of stuffing them – Google and other search engines will notice and penalize you. Consider where a keyword might naturally appear on your Shopify store instead.
4. Page Titles & Metadata
Just as for the original language of your website store, page titles and metadata are also an important piece of text that will help you rank higher in the new countries you've chosen to target.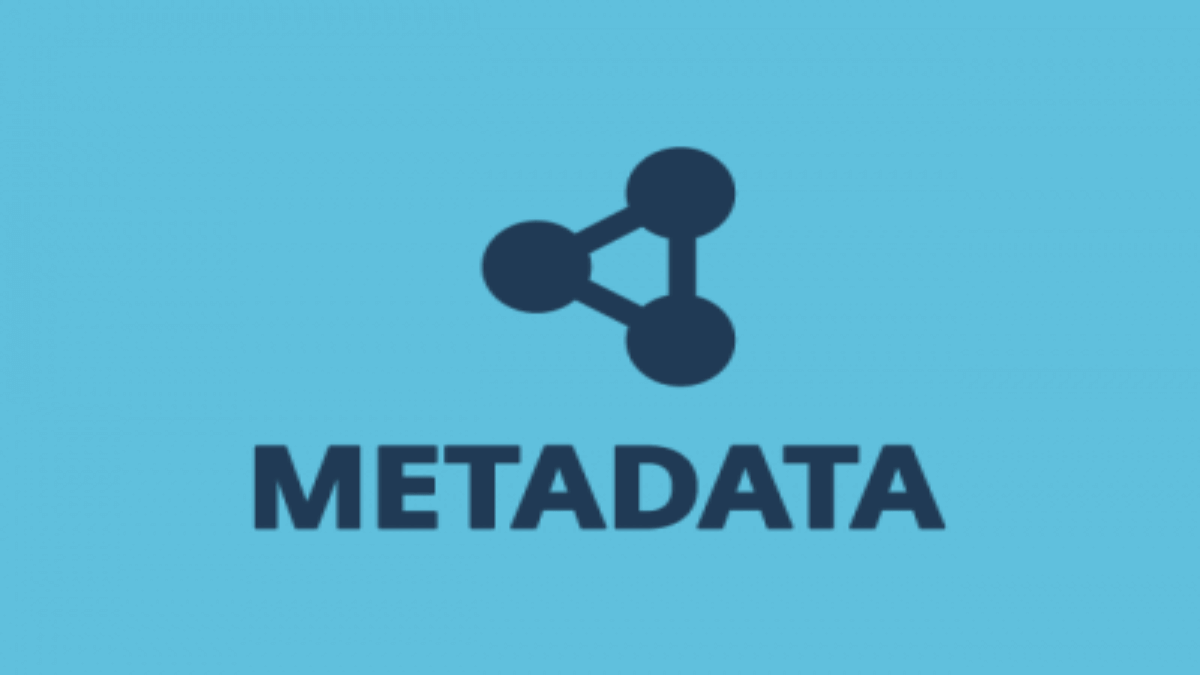 Basic industry standards, such as a 60-character Page Title and a 160-character Description, should be followed. They are easily translated from your Shopify Store's original language to the secondary language of your choice.
Also, don't forget to double-check the metadata translations, as they can cause havoc if incorrectly translated, and make sure the translations stay within the character limit.
5. Image optimization
Image optimization on your Shopify store is necessary for improved SEO. Each image should have alt-tags that contain relevant keywords. Increasing the number of visitors to your online store by optimizing your images for search traffic is an important strategy.
When writing alt-tags for images, avoid keyword stuffing and use a different tag for each image. To describe the image's contents or what the image is about, use simple words; try to keep it short and meaningful.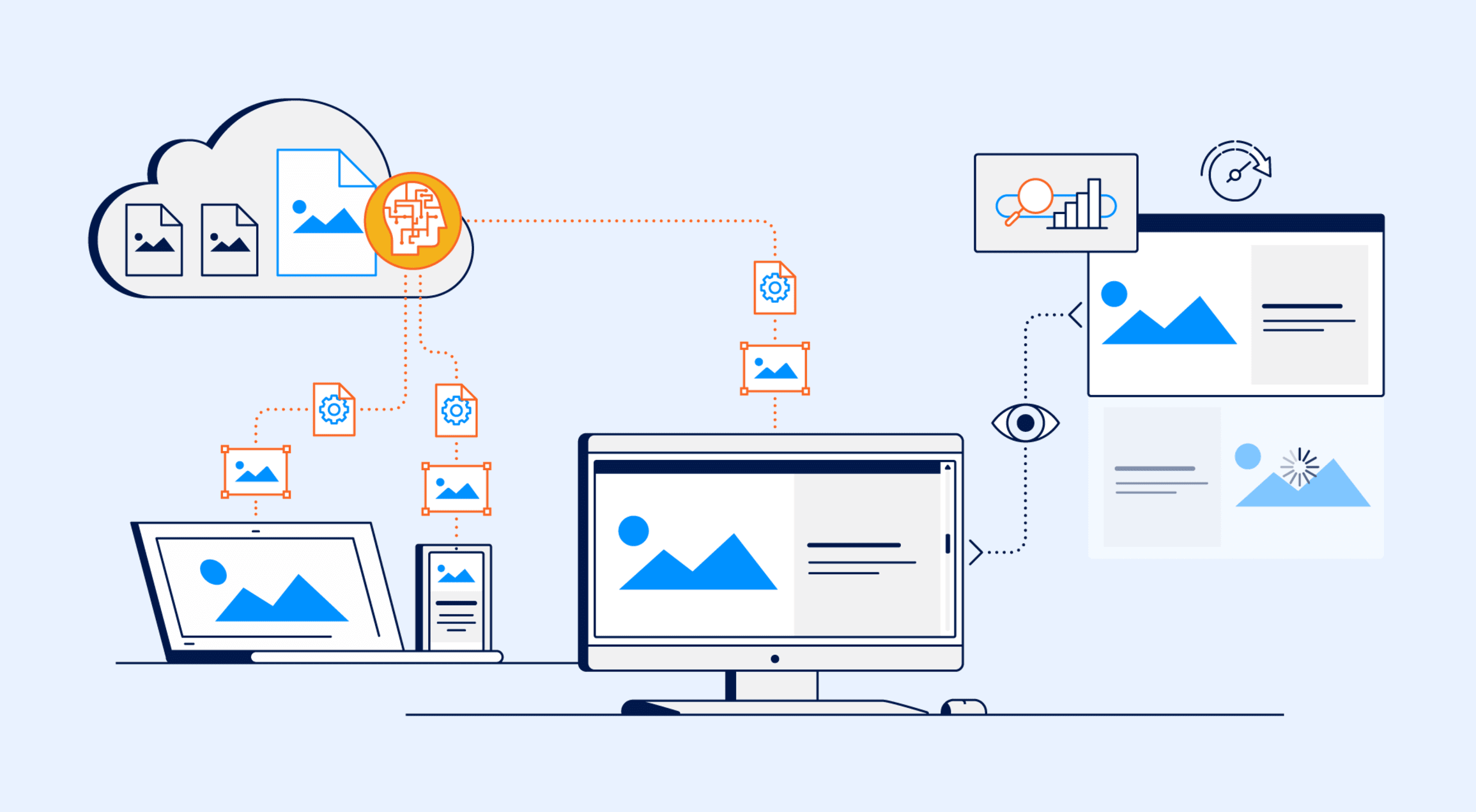 When selling in international markets, you must ensure that your alt-tags are also translated in order to reap the same benefits as your native language. When you use Transcy as your Shopify multilingual store solution, this is taken care of automatically.
When it comes to adding images to your website, it's best to avoid putting content inside the images because it makes translation more difficult. If you use Transcy, however, you can have different images for each language.
6. Make sure to keep your website load fasts
According to a 2018 Google survey, the probability of bounce increases by 32% as page load time increases from 1s to 3s. You can't afford to lose website traffic to your competitors due to slowness because website loading time is one of the most important ranking factors for search engines. As a result, optimizing your website's load time is critical.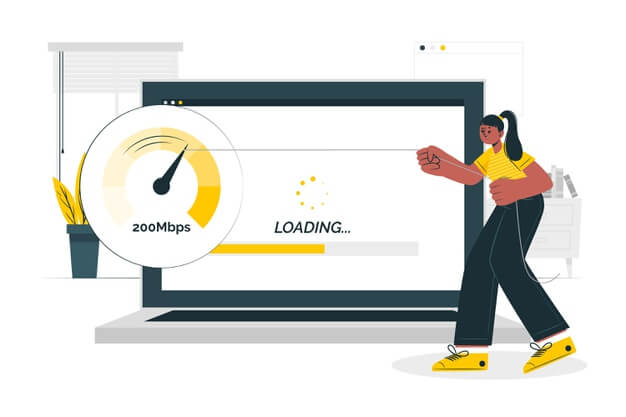 There are several methods you can use to significantly increase your website's loading speed:
Make use of a page caching plugin.
Set up browser caching
Connect your website to a CDN.
Image size should be optimized [without sacrificing quality].
Another effective way to make your website load faster is to select the right hosting plan. Cheaper hosting plans, in general, share server resources with multiple other websites, resulting in slower loading. If your budget permits, choose hosting plans that include dedicated servers for your website.
Summing It All Up!
When creating a multilingual SEO site, there are several important factors to consider. You must ensure that your content is unique and that each of your pages has a distinct intended reader.
A precise website translation that incorporates SEO keyword research will produce far superior results than a standard translation that overlooks these critical elements. By approaching the translation in the correct order, you will save time and get the best return on investment.
And don't forget to use Transcy for a better multilingual SEO website today!
Transcy - The ideal localization solution for all size businesses
Transcy is the most efficient way to assist you in multilingually translating your whole Shopify store content and converting your local currencies in order to provide localized experiences, increase sales, and scale globally.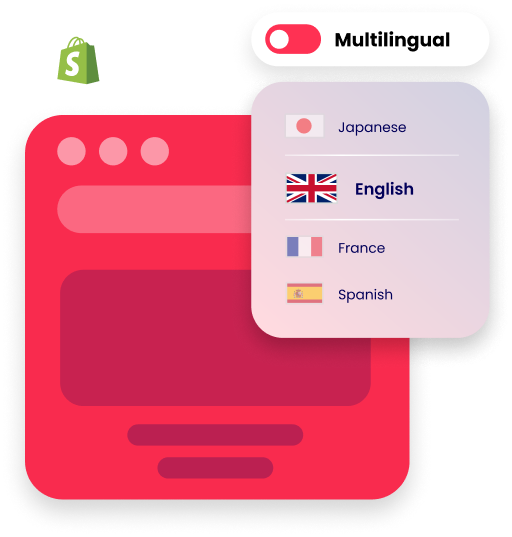 Let's find out more about the world of e-commerce here Fireapps