Transcy – New pricing model has been officially released
Product Update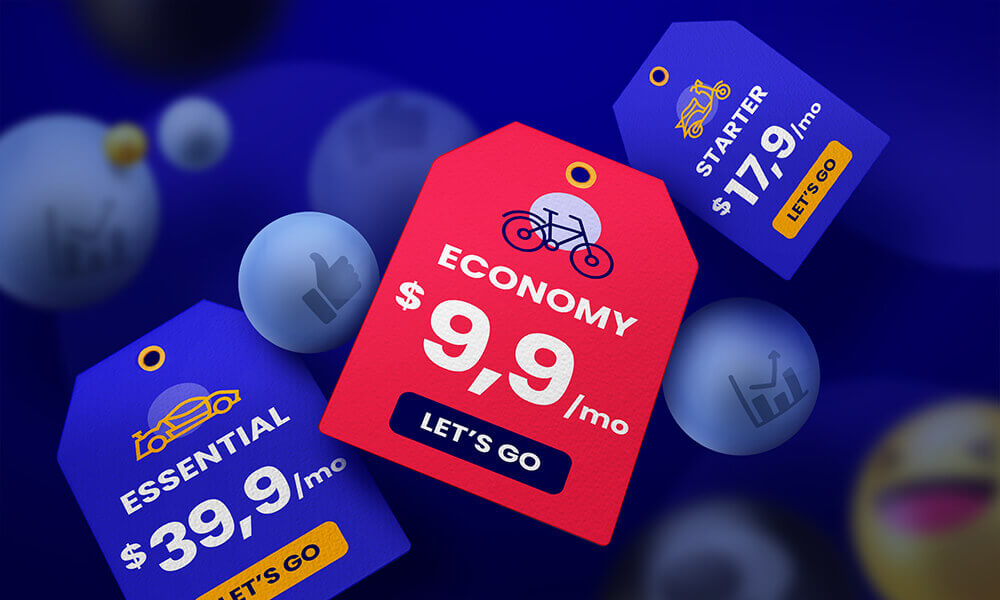 We're thrilled to announce the launch of Transcy's new pricing model, which we've been hard at work on in response to your loyalty and support during this time.
We decided to implement the new pricing plans in order to serve and support businesses of all sizes, as well as to get your store running smoothly in order to engage more international shoppers and increase conversion rates. So, how has this changed, and how can we get this party started?
Every plan comes with an unlimited number of words.
The most notable difference is that all plans now include UNLIMITED WORDS for both free and paid users. Transcy has no limit on the number of translated words because we understand that language translation is the most important aspect of your store's operation.
To express our appreciation to our valued customers, we have created a special gift that will help you save time and money in an easy and convenient manner. It also ensures that your store's multilingual operations run smoothly and efficiently, with no content translation issues.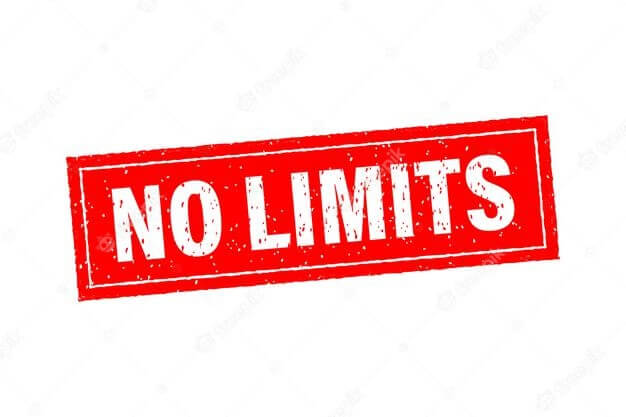 Finally, it will help you sell your products without any obstacles. Expansion into multiple markets, cross-border sales, and localization of customer experiences are no longer feasible.
Let's find out more about the world of e-commerce here Fireapps
The new Economy strategy is finally here
In this major new update, we've added a new pricing option: the Economy plan is now available. Transcy is now available in four pricing tiers: free, economy, starter, and essential.
Your store can do the following for $9.9 per month:
With an unlimited number of words, you can translate content into multiple languages.
Allow manual content editing on all pages and support one advanced target language.
Color switchers can be customized to match the themes of your store.
This plan, designed for small/medium-sized businesses, helps us save money while still providing adequate functionality. Are you ready to take it over right now?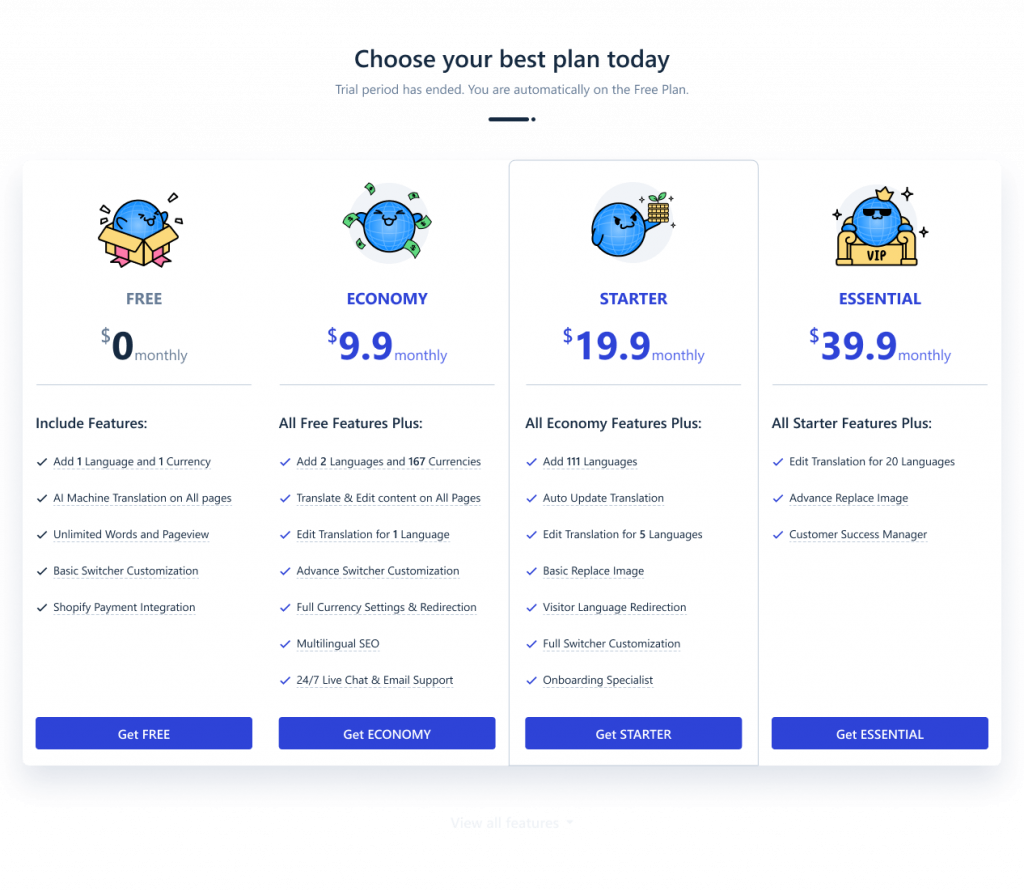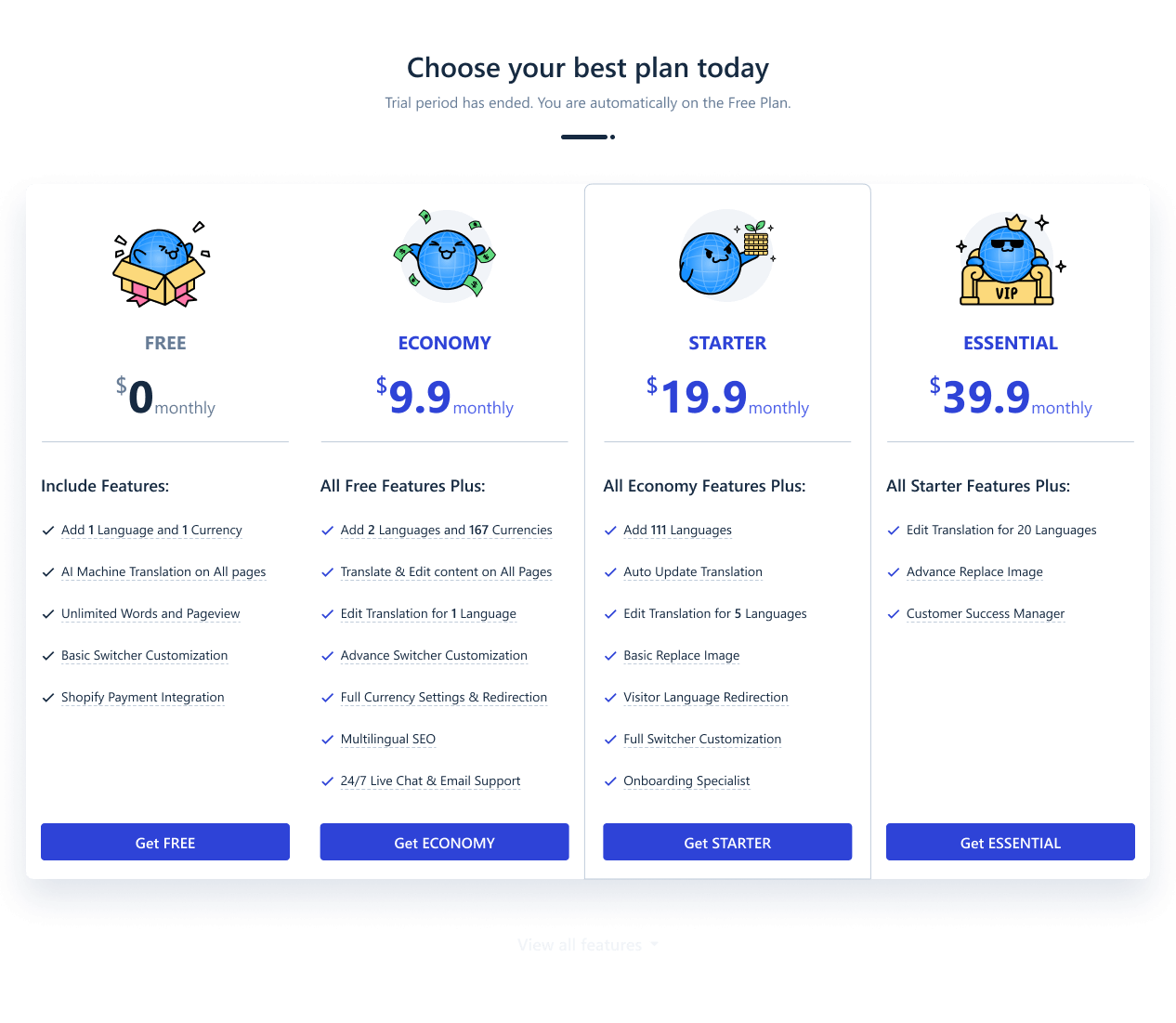 Pay close attention! The Starter plan has been updated slightly, rising from $17.9/month to $19.9/month. Don't worry, we'll continue to help you translate content with an unlimited number of words.
That's all! There are two major updates this time. However, Transcy will continue to improve and upgrade more features in order to provide you with a complete solution, so stay tuned for our next post! It's time to embrace the new Economy plans and take your business to the next level!
Transcy - The ideal localization solution for all size businesses
Transcy is the most efficient way to assist you in multilingually translating your whole Shopify store content and converting your local currencies in order to provide localized experiences, increase sales, and scale globally.