How to create a staff account, and/or why does support team need it?
Troubleshooting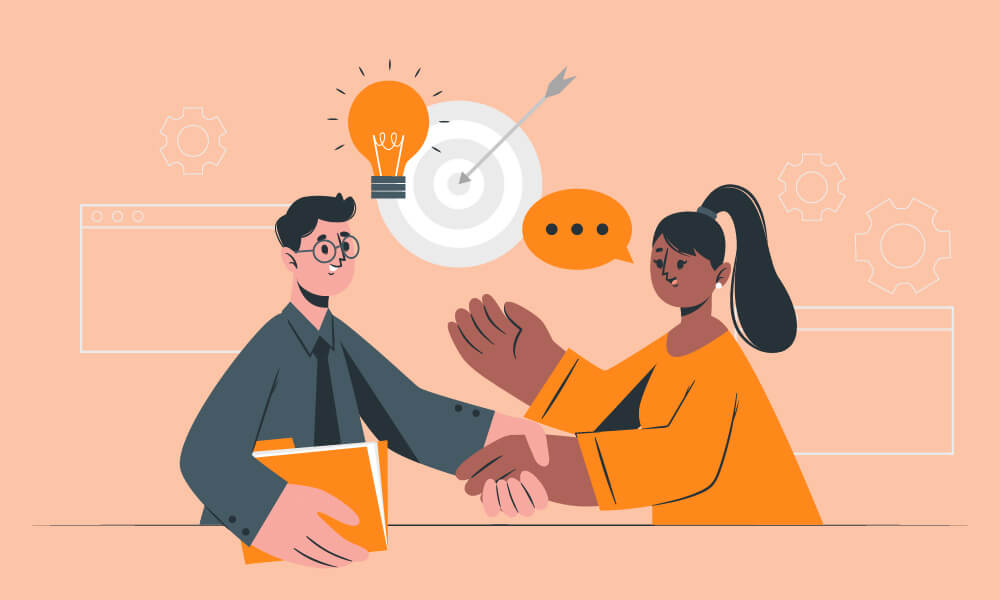 We do understand your concern about your confidential information, and somehow you do not want to share it to anyone else, thus we always do our best to check your issue without a staff account needed at first.
However, in some difficult situations where we need to investigate deeper, a staff account is compulsory for us to understand your problems further, and find a way to fix it. Also, we do have a Privacy policy here, so please do not worry about leaking your valuable information.
HOW TO SEND STAFF ACCOUNT TO US
You should create a staff account to email: support@fireapps.io for us to log in and check your issue(s).
Start your Shopify 14-day trial with FireApps
Did you know Shopify is now accounting for 20% of the e-commerce business.
Over 2200 merchants open their Shopify store everyday and 50% of them have a repeat purchase. Join them today!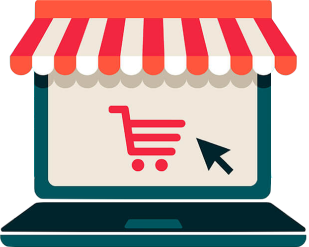 Make sure to give us Products, Apps, Theme (and Orders) access permission (Orders permission is needed if you have problem with Ali Orders app) .
HOW TO CREATE STAFF ACCOUNT
You can read this official instruction from Shopify to create a staff account for us.
Or you simply go to the Shopify Dashboard > Settings > Account (or Plan and Permission):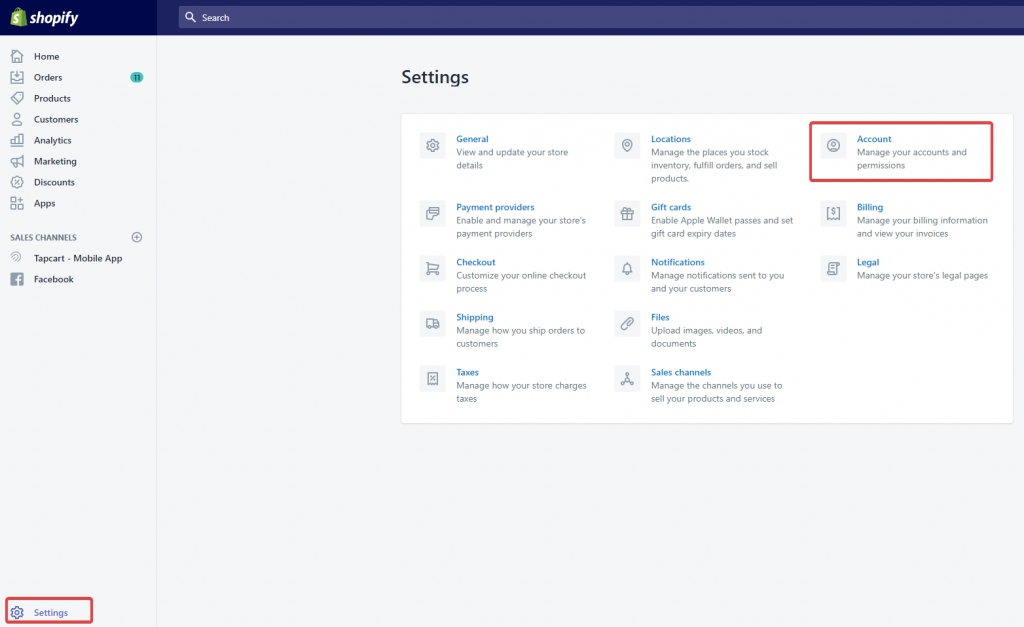 Then Staff Accounts > Add Staff Accounts: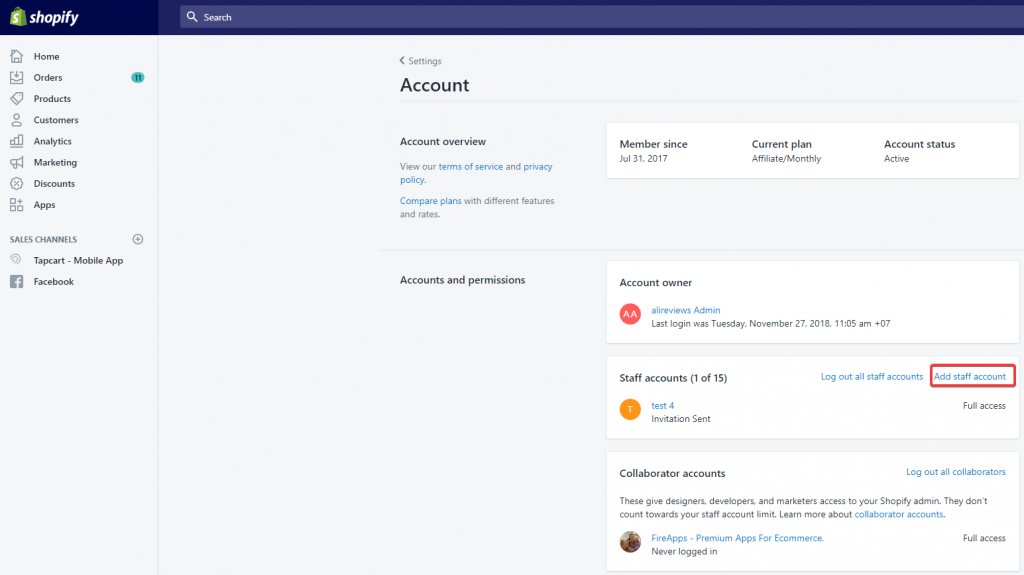 Enter a first name (FireApps), a last name (Support), and an email address (support@fireapps.io) for the new staff member > "Send invite" to us: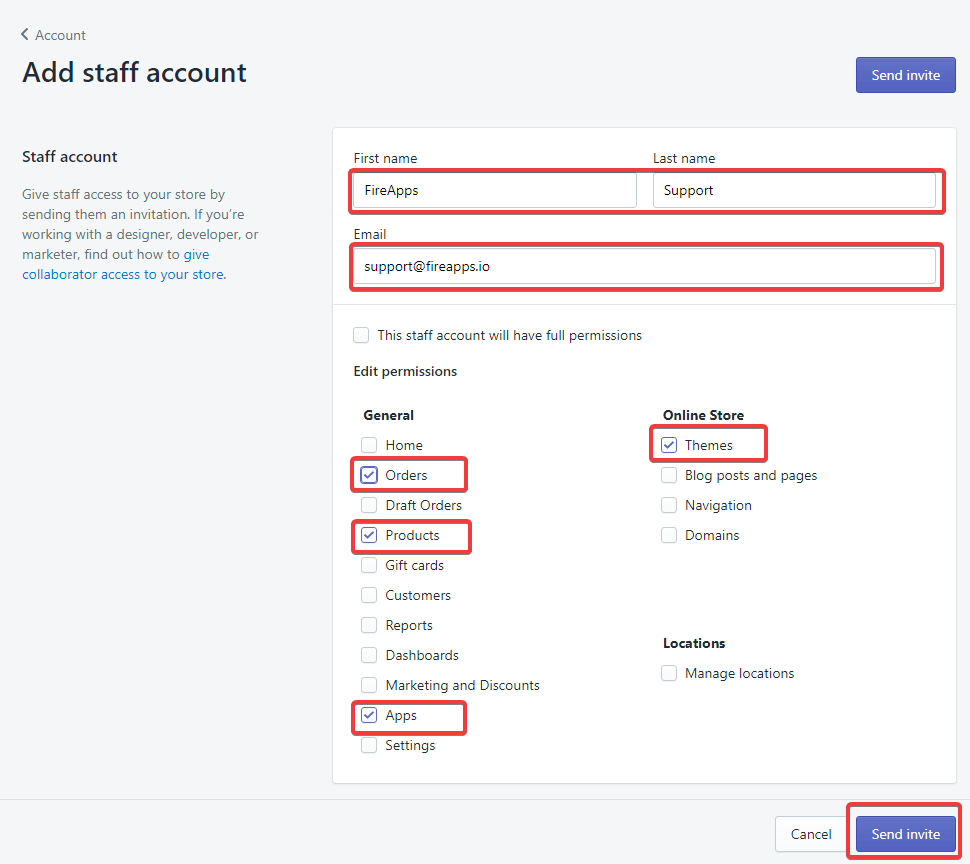 And that's all. Good luck for a new staff account!
The last one, if you have any questions, don't hesitate to contact us via live chat or send email.
Launch your Shopify store now! https://www.shopify.com/
Related Articles: