Top 10 2022 Trending Products That Will Sell Like Hot Cakes
eCommerce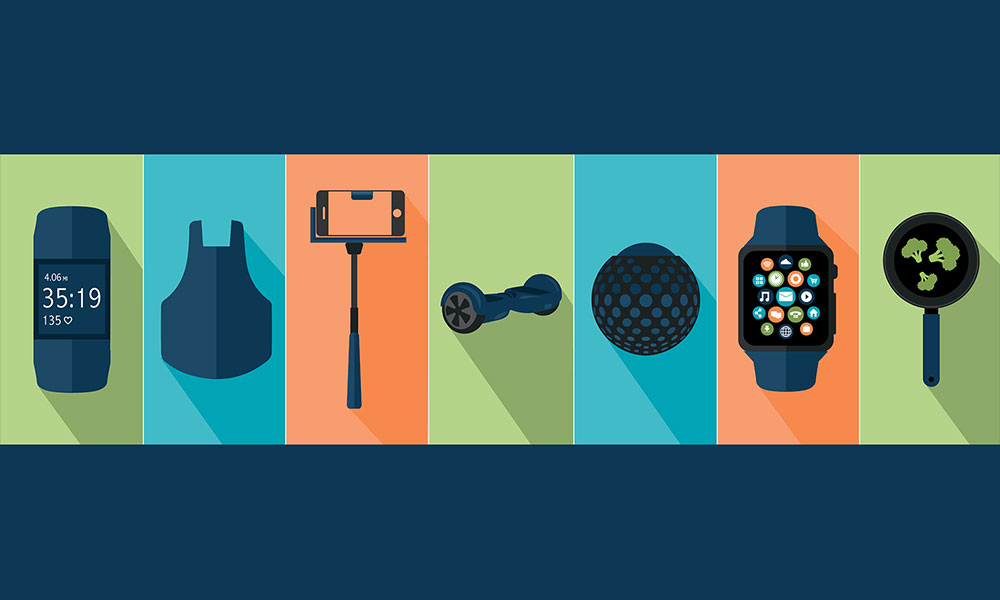 The year 2022 is the ideal time to dedicate yourself to growing a successful dropshipping business: update new products to discover your best ones, make new advertising, and market and promote them. It's time to put what you've learned over the previous year into action. We have compiled a comprehensive list of the top 2022 trending products that will sell like hotcakes.
Top trending products to sell online in 2022
1. Office chairs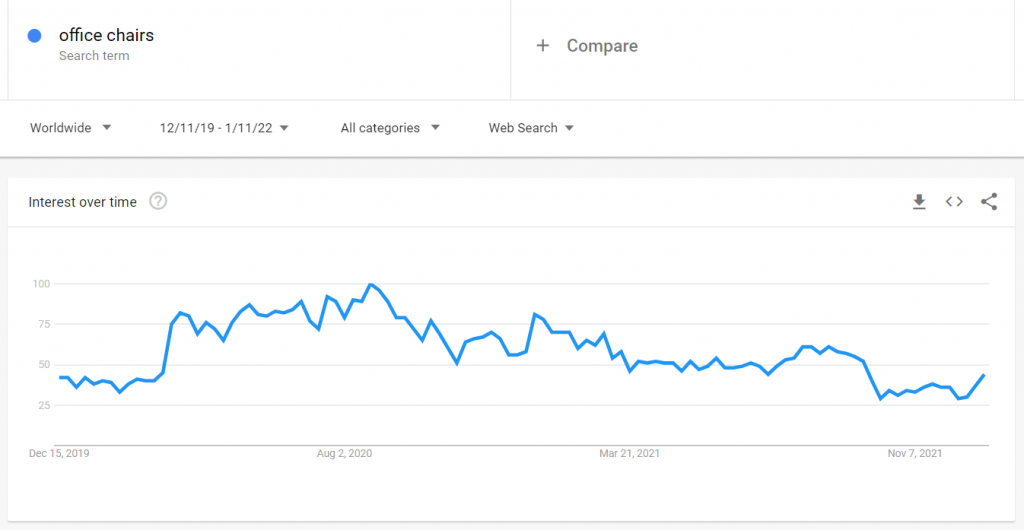 It's easy to understand why office chairs were popular in 2020 and will continue to be popular this year. Due to the complex pandemic situation and the government's social distancing restrictions, several companies decided to allow their employees to work from home.
Well-designed office chairs can help boost productivity by making people more comfortable while they're on the clock. The market for office chairs consists of a variety of options, from student seats to office employees' chairs to those for the elderly. For this reason, your target audience must be precisely defined before you begin any advertising.

Start your Shopify 14-day trial with FireApps
Did you know Shopify is now accounting for 20% of the e-commerce business.
Over 2200 merchants open their Shopify store everyday and 50% of them have a repeat purchase. Join them today!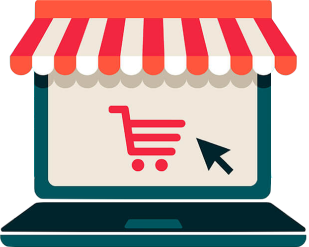 2. Car phone holder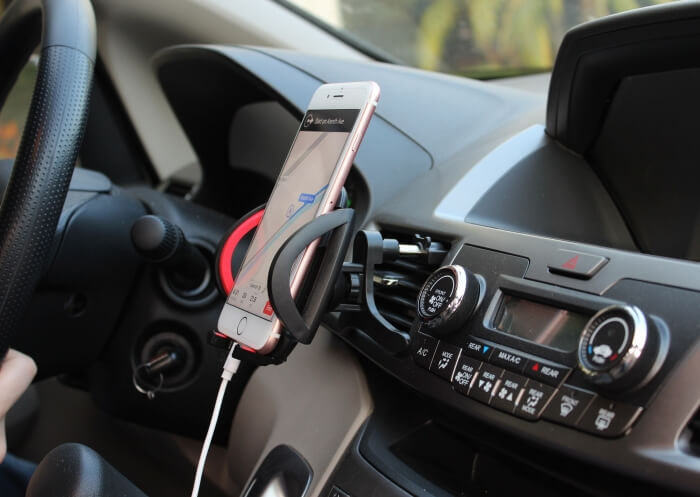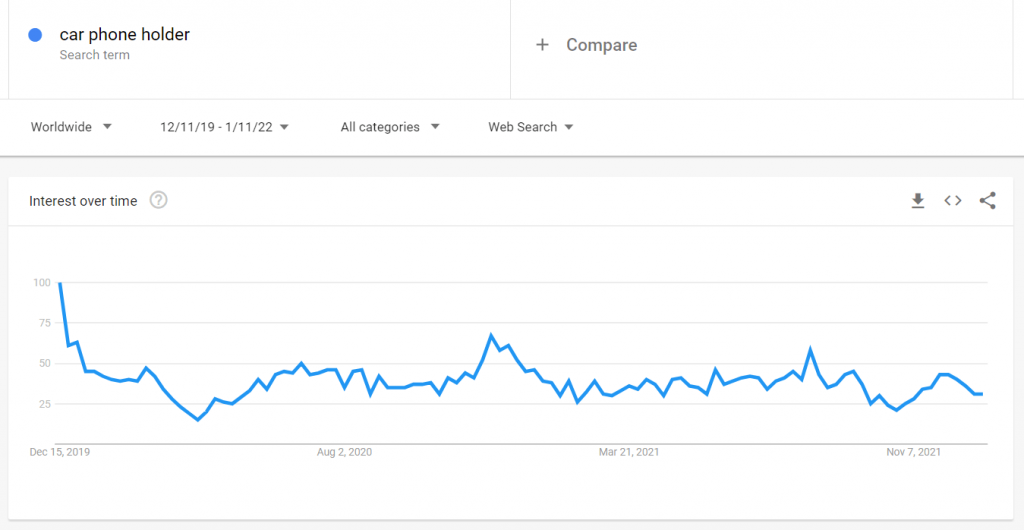 The car phone holder is on top of 2022 trending products. With the appearance of smart cars and the widespread usage of smartphones today, car phone holders will be in great demand in the next few years. Car phone holders have become even more essential since most people find their way around using Google Maps.
In other words, there's an opportunity for you there. Providing customers with high-quality car phone holders that are easy to place in their cars will ensure that the orders keep coming.
3. Pens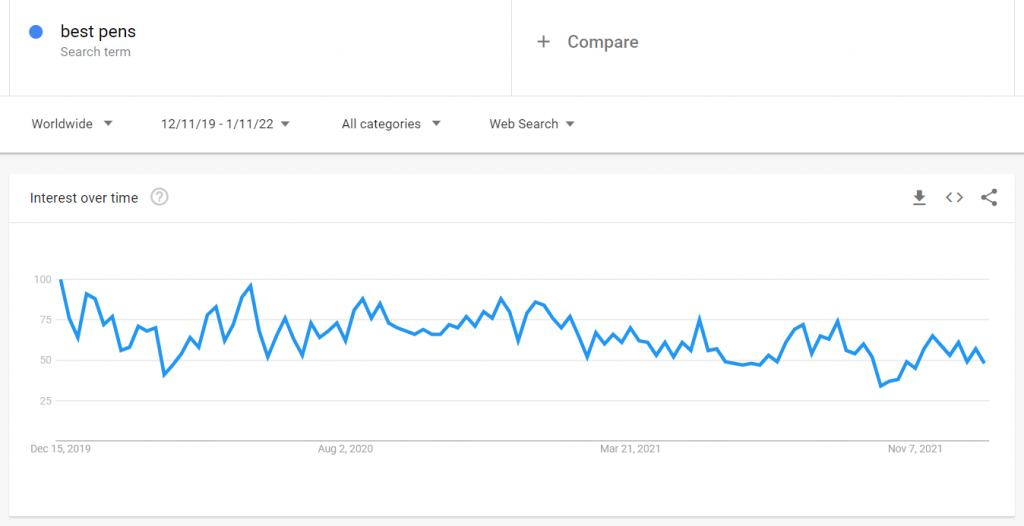 The pen is the next item on our list of the top trending products in 2022. Customer interest in multi-purpose writing devices has recently increased sharply.
There are so many different kinds of pens to pick from that it might be overwhelming. Currently, people are looking for fountain pens, Parker pens, and pencils online. In addition, ballpoint pens and gel pens are also trending up.
4. Travel accessories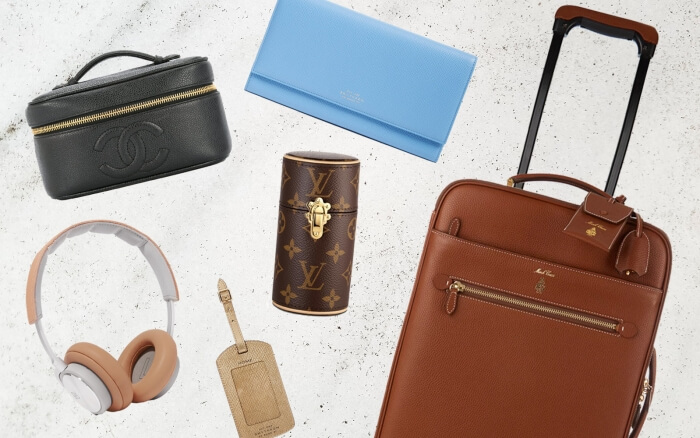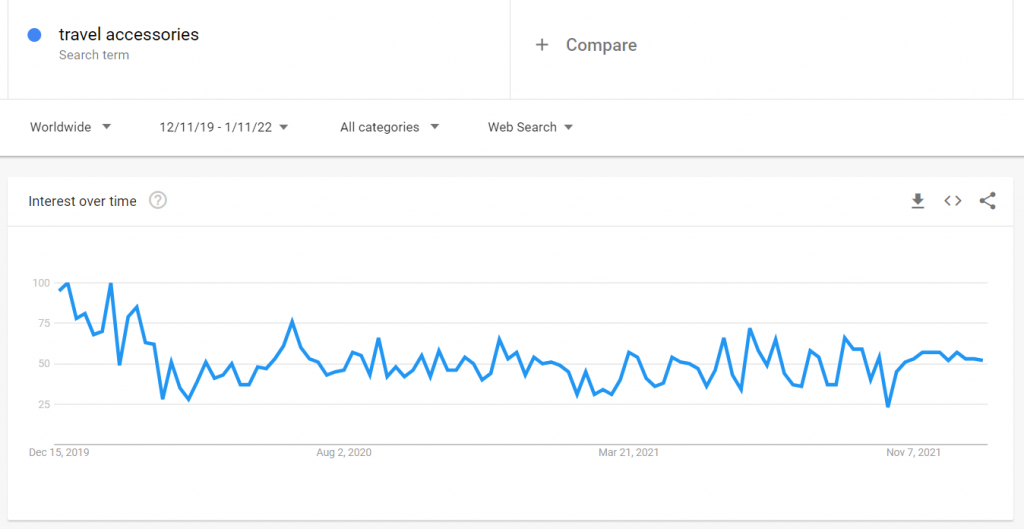 Let's put travel accessories on your must-selling product list in 2022. Since digital nomads made traveling more popular, travel accessories have become essential.
There are numerous travel accessories out there. Before deciding to sell travel accessories, do thorough research. For example, mountaineers require high-quality equipment to keep them safe during trips. Additionally, some items, such as bicycles, are hard to transfer.
One of the most searched-after travel accessories is the power bank. Thanks to the use of this equipment, it is possible to charge mobile phones while on the road. Travelers who enjoy outdoor activities will find this to be an essential accessory.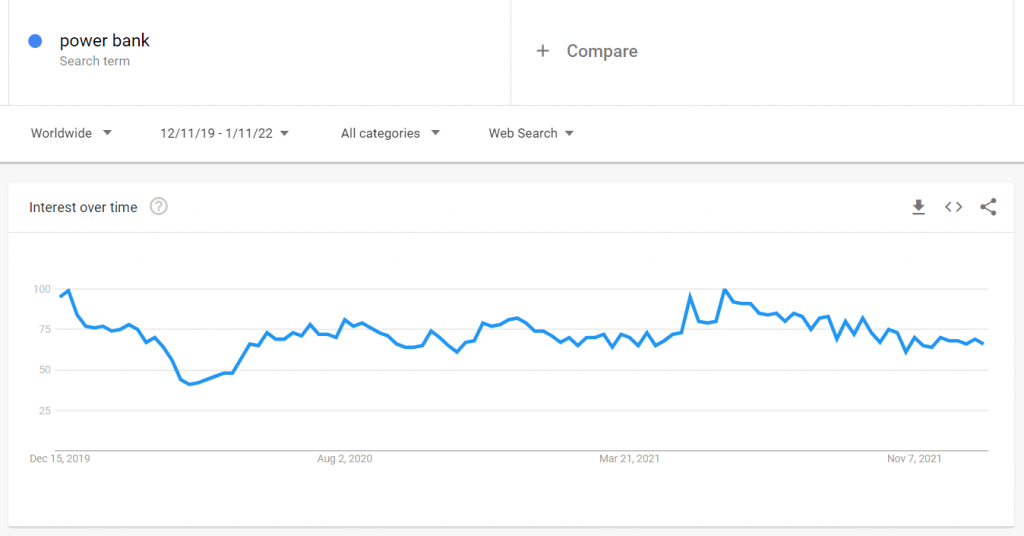 5. Vape cartridge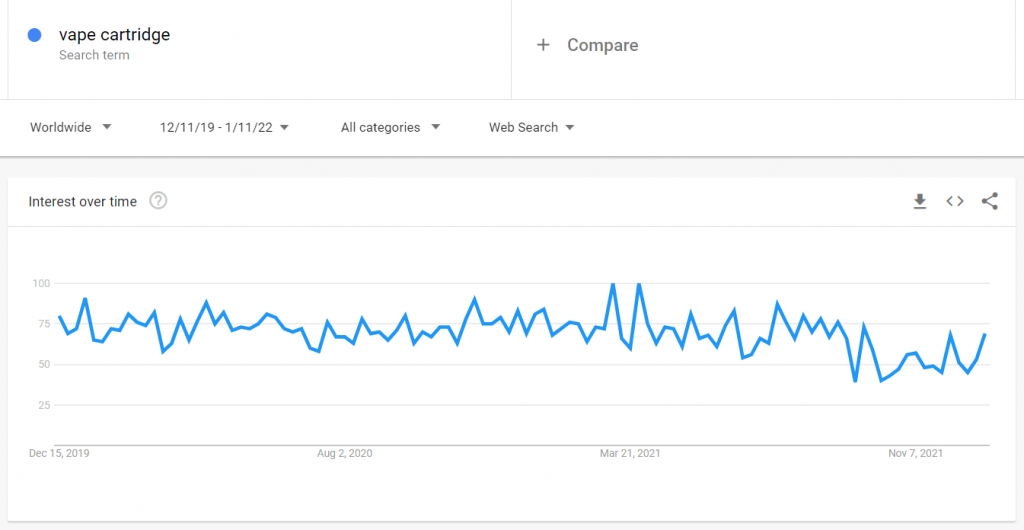 Vape cartridges are one of the fastest-growing product categories in the dropshipping market. Because "flower" (traditional marijuana buds) is messy, complicated, and requires preparation before smoking, it's no wonder that simpler versions of marijuana products are gaining popularity.
6. Posture corrector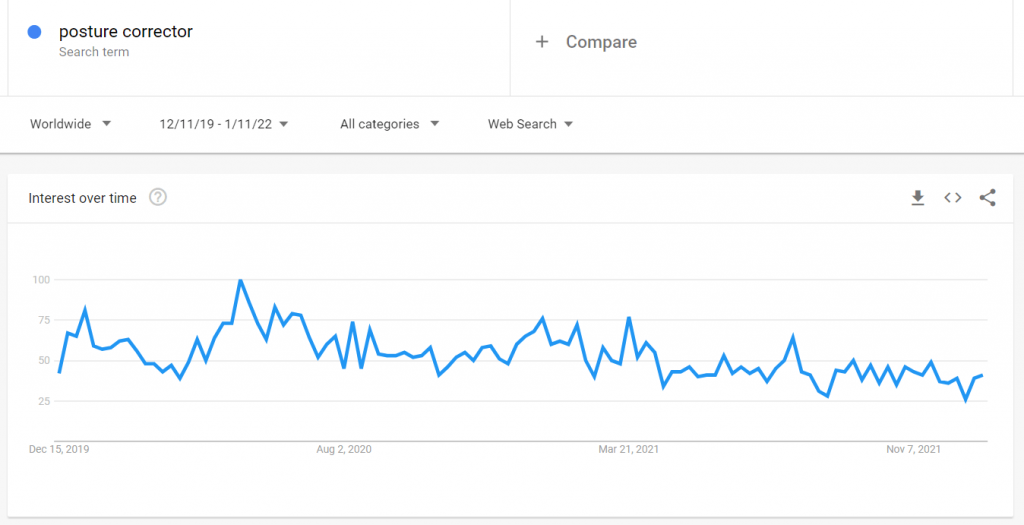 Nowadays, most people spend about 80% of their daytime sitting at their desks using a laptop, studying, or in a sedentary position. This makes people look down instead of looking in front, which results in a bad influence on their postures. The truth is that every other person has a posture problem. Therefore, they started to look for solutions.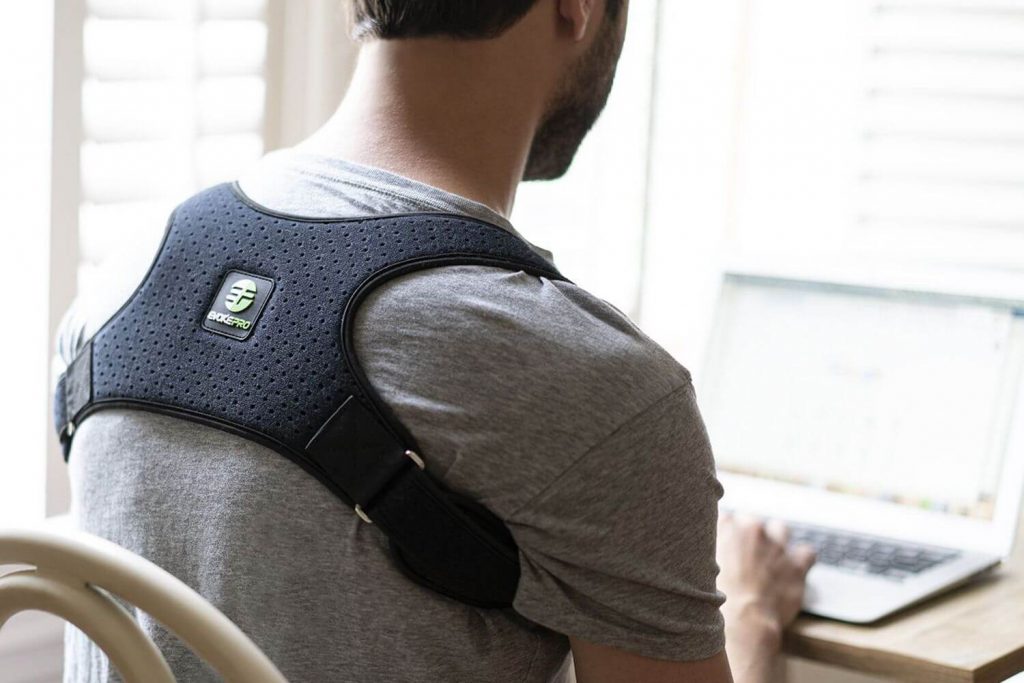 Correct posture not only keeps you healthy and fit but also boosts your confidence. So, there's no better time than now to start selling trending products like this posture corrector.

7. Bras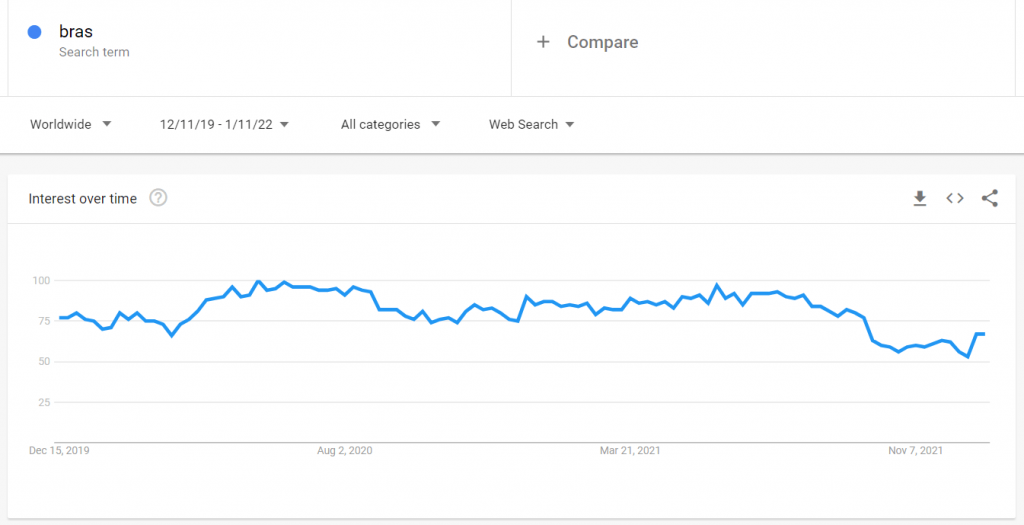 The bra is one of the trending products with consistently high-profit margins. According to the research, the global lingerie industry is expected to reach USD 57000 Million by 2026.
It's easy to see in the graph: a sharp spike. It indicates that the product's sales will continue to rise in the next year.
8. Water bottle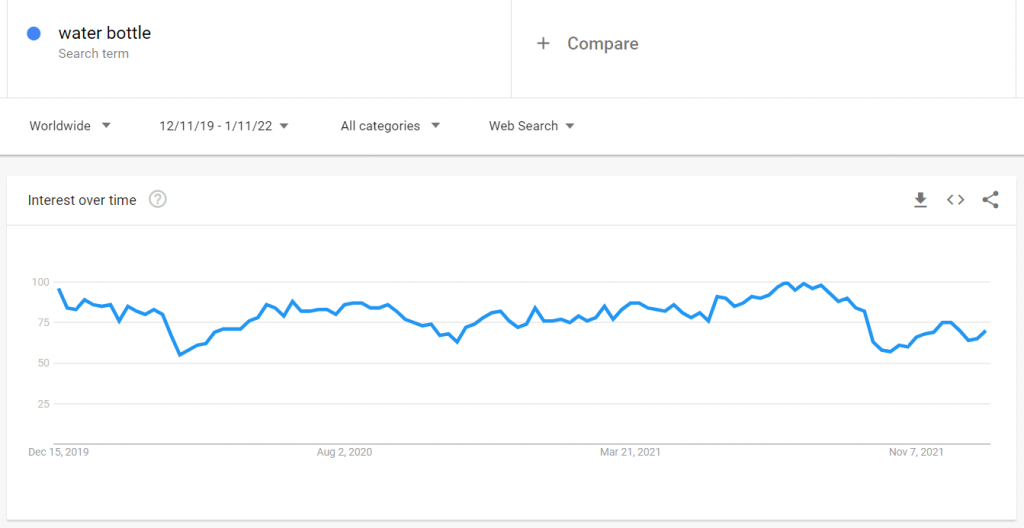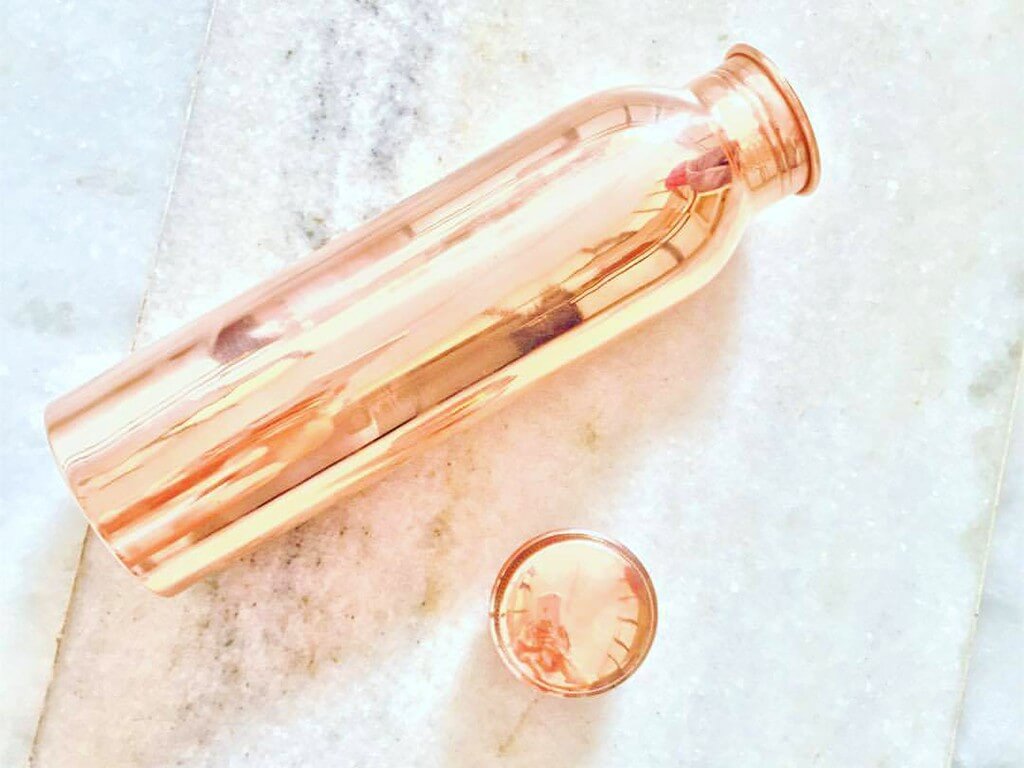 One-time-use bottles are bad for the environment since they can't be reused and take too long to decompose. Thus, the number of people using reusable water bottles has increased.
People who care about their health and are aware of the risks of one-time-use bottles are more likely to be interested in this product. Water bottles are going to be good 2022 trending products that can drive sales. The product is not impacted by reason, so just add it to your online store and start selling it.

9. Baby carriers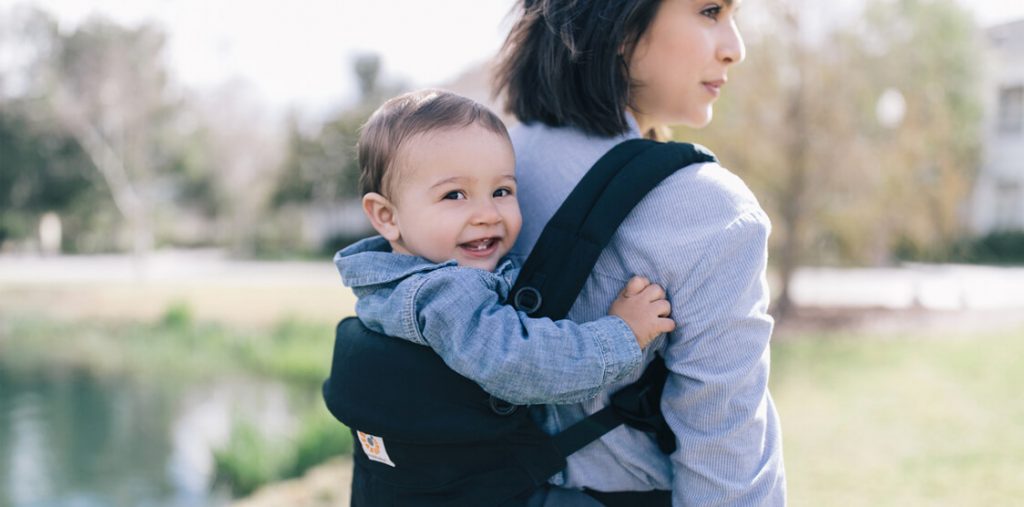 Parents' hands might get numbness and pain from holding a baby for a long time, making them tired. It's easier for parents to keep their hands free when using a baby carrier to keep their child close. They can also do a lot of tasks or care for other members with the help of this baby carrier.
In addition, the baby carrier ensures the safety and comfort of the baby. Every household with a newborn should own one of these great products.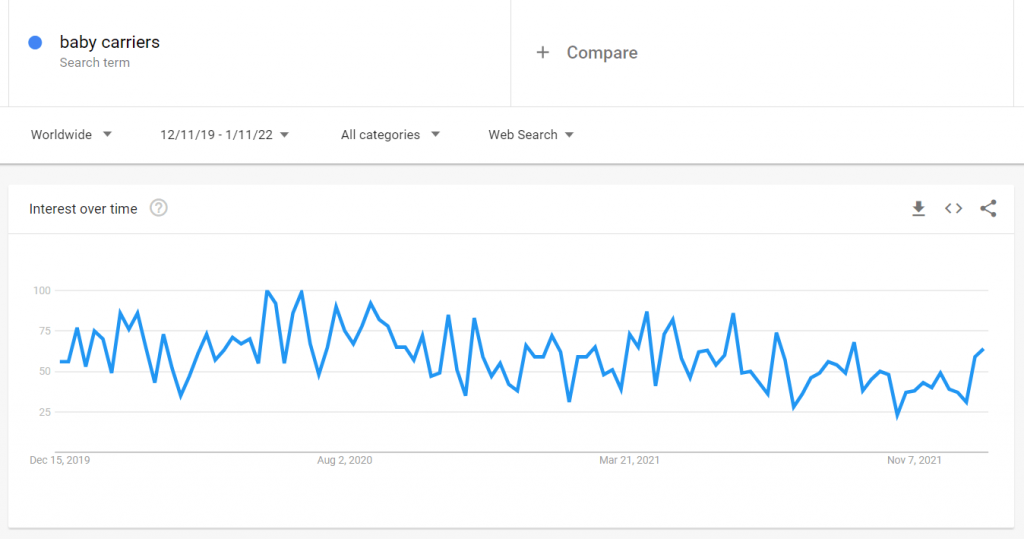 Of course, baby carriers are much like other baby gear – there are numerous brands, types, and kinds on the market. Finding the ideal baby carrier to sell might make you dizzy.
Recently, these trending products have been getting a lot of attention because of how well they work. Parents are searching for baby carriers that are good for their children's health and psychology.
10. Dog collars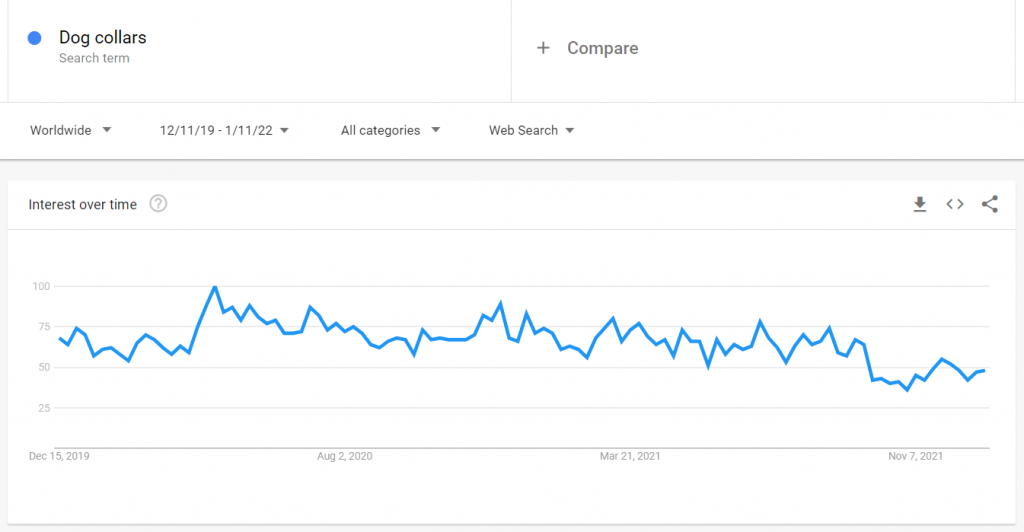 The 10th product in the list of 2022 trending products is the dog collar. The wearable industry is not only focused on building devices for humans, but in the next few years, it will also be exciting for dog wearables. Curious by nature, dogs often wander from their owners or bolt through an open door in pursuit of a bird or squirrel.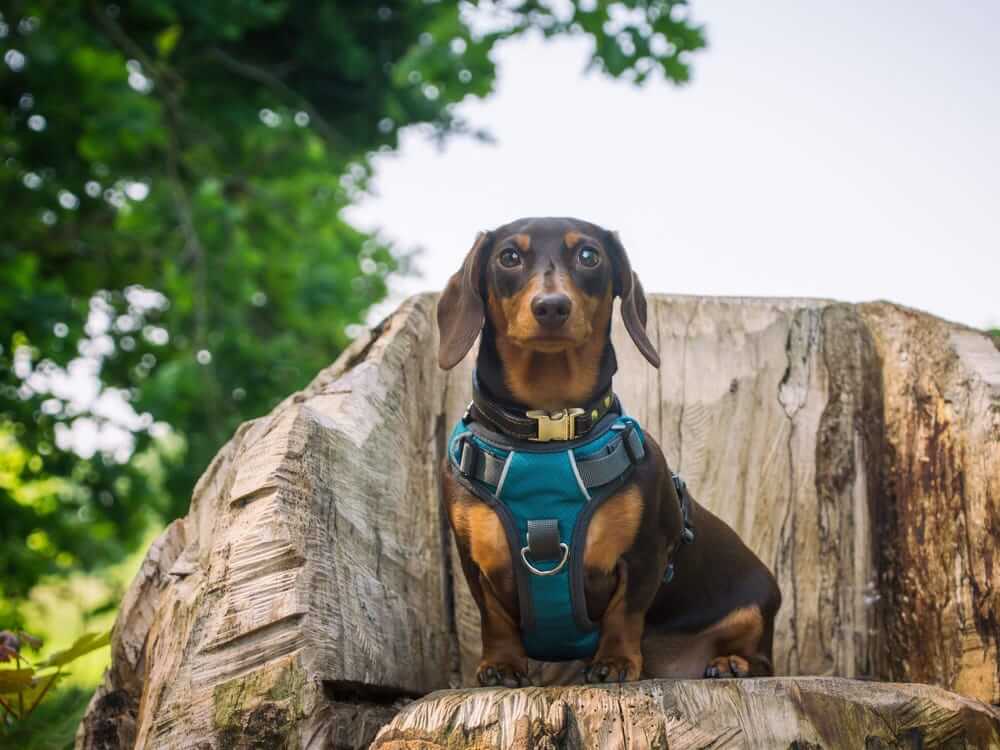 So dog owners need collars to control their dogs. And currently, there are enough overindulging pet owners that dog collars could become a trend.
That's all the 2022 trending products; now it's your call.
We've listed 10 2022 trending products that can become your best ones to boost your sales in 2022. So, it's time to take a look at our step-by-step guide to create your Shopify store and start promoting products today. Try to test these trending products on social media channels and search engines and come up with those that are profitable. When you find a product that piques your interest, just know that you can add it to your Shopify store in only a few clicks with Ali Orders.
Launch your Shopify store now: https://www.shopify.com/
Here are some articles you should read next: