What is dropshipping? How to start Dropshipping with Shopify
eCommerce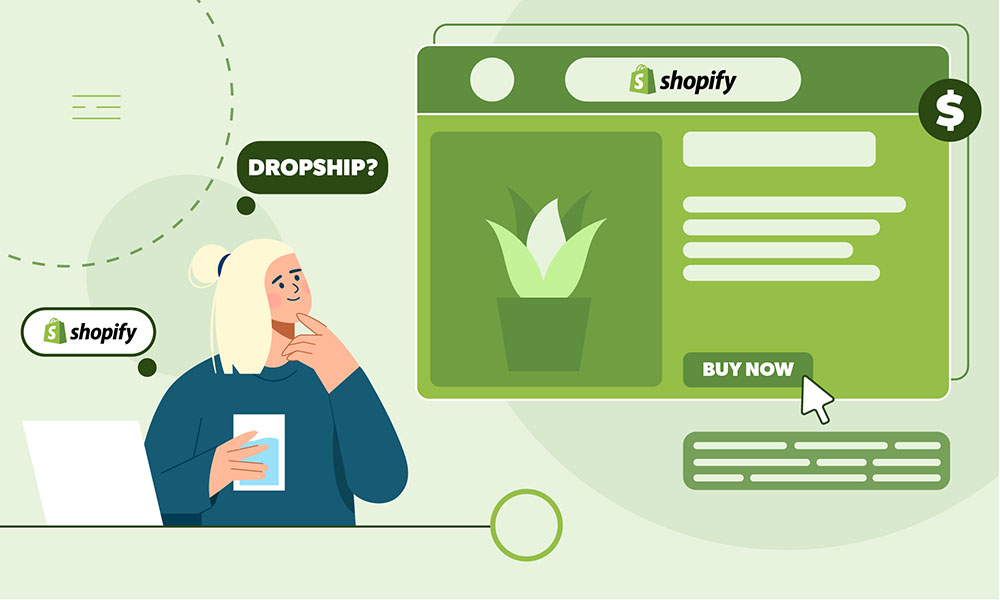 Many of us want to step into the e-commerce industry but we don't have enough time, money, or space to manufacture, store, and deliver products to customers by ourselves. Building your own business is great, but it can be expensive if we have to start from 0. Then maybe the dropshipping business is the best solution for you. What is dropshipping? How to start Dropshipping with Shopify? Let's take a look at our step-by-step guide below.
Dropshipping business is a low-risk online business model that doesn't require a big investment and can help you get from 0 to hero. Also, launching a Shopify dropshipping store is an awesome way to break into e-commerce.
What is dropshipping?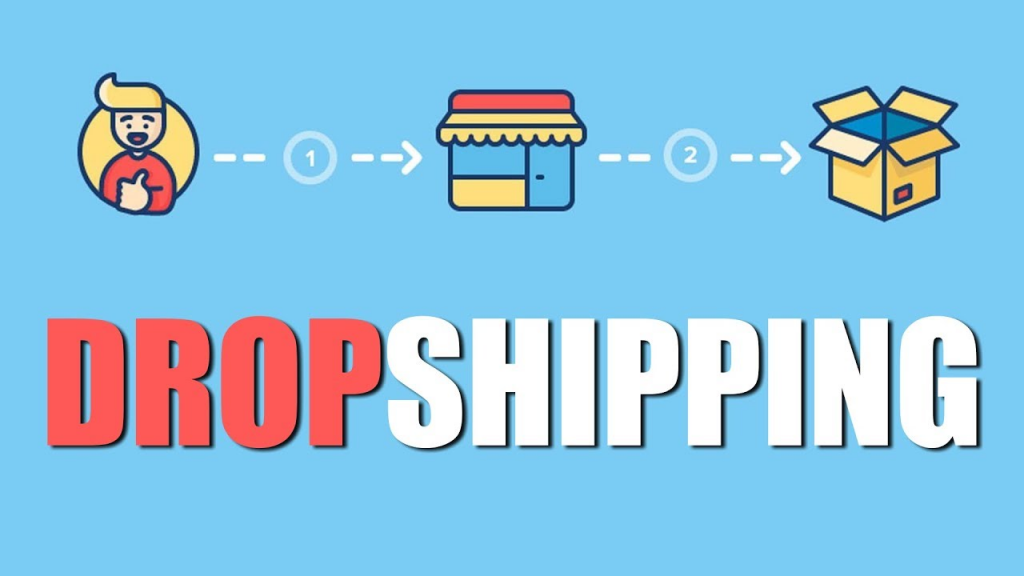 Dropshipping business is a retail model where the selling store or the store owner does not stock or own inventory. When a store owner receives an order from a customer, they simply buy these items from a third-party supplier – usually a wholesaler or manufacturer – who then fulfills the customer's order for them and ships the products directly to the customer's door.
Start your Shopify 14-day trial with FireApps
Did you know Shopify is now accounting for 20% of the e-commerce business.
Over 2200 merchants open their Shopify store everyday and 50% of them have a repeat purchase. Join them today!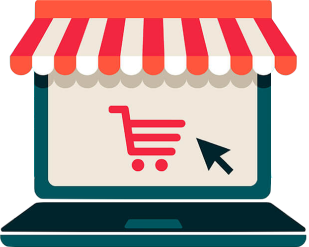 As a result, the seller rarely handles the product directly. They just have to focus on branding, marketing, and customer management while a third-party handles their logistics. It's simple to set up, manage and doesn't require a large investment. Therefore, dropshipping is the ideal business model for new entrepreneurs.
What is dropshipping business?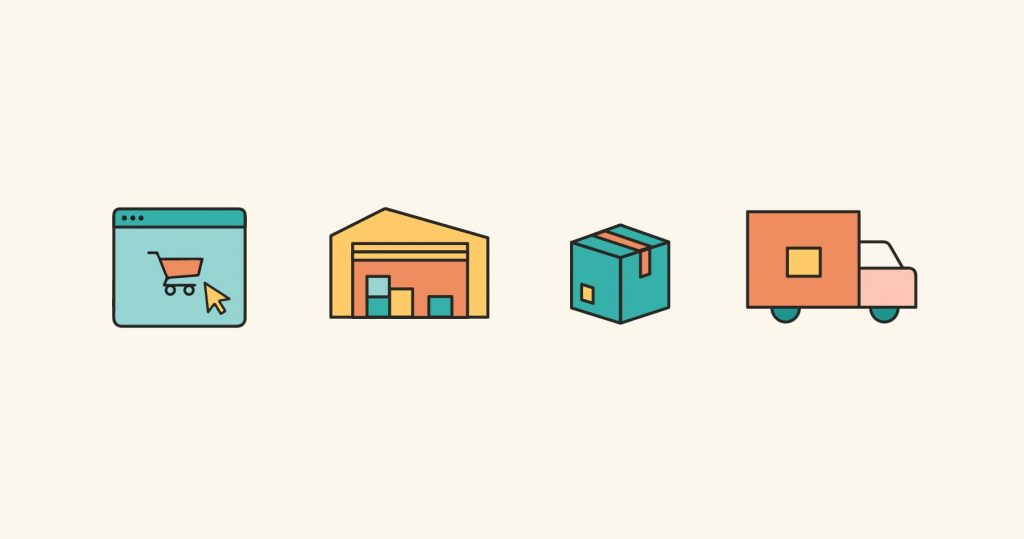 Dropshipping business model has 4 simple steps:
Step 1: Your customer places an order on your online store.
Step 2: You send the order to your dropshipping supplier.
Step 3: Your supplier prepares your customer's order.
Step 4: Your supplier ships the order directly to your customer.
Pros and Cons of dropshipping business
Insert a Pros and Cons table
1. Benefits of dropshipping
Here are some reasons why you will enjoy being a dropshipper:
It's very easy to get started with dropshipping
Different from dealing with physical products, running an e-commerce business is easier. Once you've found quality products or niches, you can launch your dropshipping store in a couple of hours. Then you'll need to keep improving your store to peak sales but it's not that hard at first. You don't have to worry about packing and shipping, managing or paying for a warehouse, tracking inventory, handling returns, ordering products, and managing stock levels.
You don't need big investments to start dropshipping
It's possible to launch an e-commerce store without having to invest thousands of dollars in inventory or rent a space to store your products. Probably this is the biggest advantage to dropshipping because it eliminates many of the usual costs that traditional retailers need to cover. Because you don't have to purchase any products unless you've already made the sale. Many successful dropshipping stores are run as home-based businesses. They are requiring little more than a laptop and a few recurring expenses to operate. And there's less risk involved in starting a dropshipping store or testing a product line extension.
In fact, once you get into e-commerce, your location won't limit you. You can sell anywhere you like in the world with an internet connection as long as the shipping costs are worth it. Once you can communicate with suppliers and customers easily, you can run and manage your business.
Wide selection of products to sell
Dropshipping opens up more product opportunities. Now you know you don't have to pre-purchase the products you sell, so you can offer a wide selection of trending products to your potential customers. If the suppliers have these items, then you can list them on your online store for sale with no additional cost.
Easier to scale your business
Sales growth means bringing additional work in a traditional business. But a dropshipping can scale quickly because most of the work to process additional orders will be borne by the suppliers. It is not dependent on the size of a physical location or the number of workers. Therefore, it allows you to expand with fewer pains and less work.
2. Disadvantages of dropshipping
High level of competition and low-profit margins
This seems the biggest disadvantage of the dropshipping model. Because it's very easy to get started with dropshipping, you'll likely face a lot of competition. You should expect low margins initially to operate in a highly competitive dropshipping niche. It does not mean dropshipping can't be profitable. But first of all, you should be aware that the product margin in some competitive niches might be small. On the other hand, dropshipping may lower your revenue because you have to outsource part of the order fulfillment process to a wholesaler or manufacturer.
If you stock all your own physical products, it's simple to keep track of. But when you're sourcing from multiple suppliers, inventory can become an issue. Fortunately, there are many apps now that let you sync with suppliers. Therefore, you can see in real-time how much inventory they have and automatically send orders to a supplier with a click or unpublish the product which is no longer available.
Calculating the shipping costs while you're sourcing your products from one supplier is easy. But if you work with multiple suppliers and when a single order contains items with different shipping charges, it can get tricky. Moreover, each of your suppliers might use a different shipping solution and system of billing.
Limited branding and product quality control
Now you know what dropshipping business is, you should know that you can't control the packaging or the instructions that come with the products you sell. The dropshipped product is usually designed and branded by the supplier. So, the supplier has the most control over the brand and quality of the product itself. Some suppliers can accommodate your business's product changes but they usually require a minimum order quantity to make it.
Customer support can be hard
Low-quality suppliers will cause frustration with botched shipments, missing items, low-quality packing or low product quality, which can affect your dropshipping business. When something goes wrong, you're the one who has to take the blame. Be ready to apologize and provide excellent customer service. This will create more work and management overhead.
To avoid this situation you must choose an omnichannel support tool like DelightChat that brings all your support channels on a single screen. You can then distribute the support tasks within your team to speed up your support!
How to start dropshipping with Shopify
1. What is Shopify dropshipping?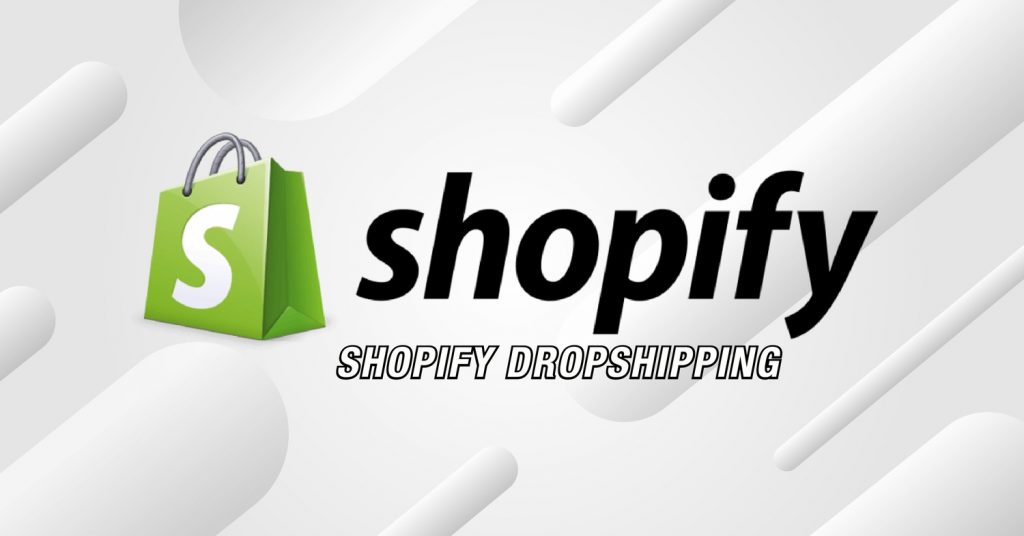 Shopify is an e-commerce giant and one of the most popular platforms for merchants. It enables entrepreneurs to start their own online stores even if they don't have any technical experience. Launching a Shopify dropshipping store is an awesome way to break into e-commerce. With a Shopify dropshipping store, you can get all of the tools you need quickly, easily, and affordably to start selling products to customers all over the world.
There are 4 simple reasons to choose Shopify for your dropshipping business: drop shipper-friendly, you can register multiple users, brimming with easy-to-use tools and features, and boasts an intuitive interface. Using Shopify also gives you access to Shopify themes and apps available on their platform. You can find an app to supplement your dropshipping stores needs. And there are 6 things you shouldn't miss out about Shopify before launching an e-commerce store.
2. How to start dropshipping with Shopify in 5 steps
Step 1: Create a Shopify Account and Name Your Shopify Dropshipping Store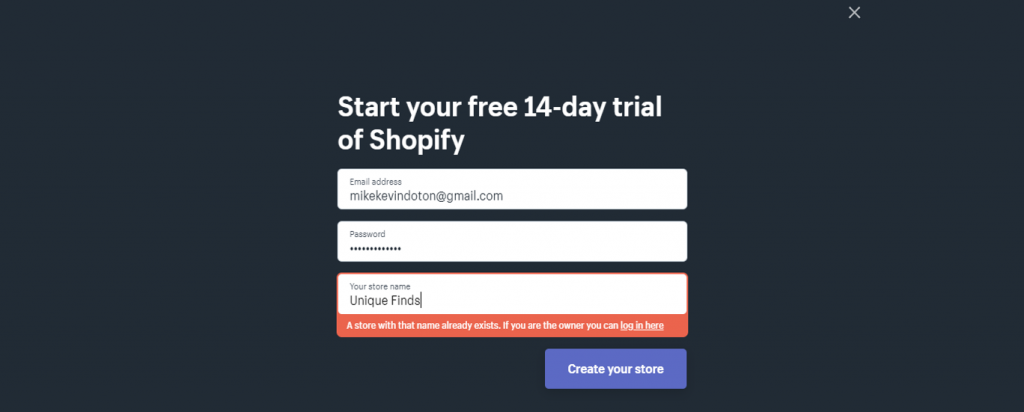 Creating an account is very simple at here. You can follow those steps:
Visit Shopify's homepage, click "Start free trial" and you'll see an empty field at the top of the screen.
Enter email address and create a password.
Name your Shopify dropshipping store (keep the name simple, original, easy to spell and remember).
Fill out your experience with e-commerce and some personal details.
Then, your Shopify account will be up and running.
Configure the settings to launch your Shopify dropshipping account.
Step 2: Design your online store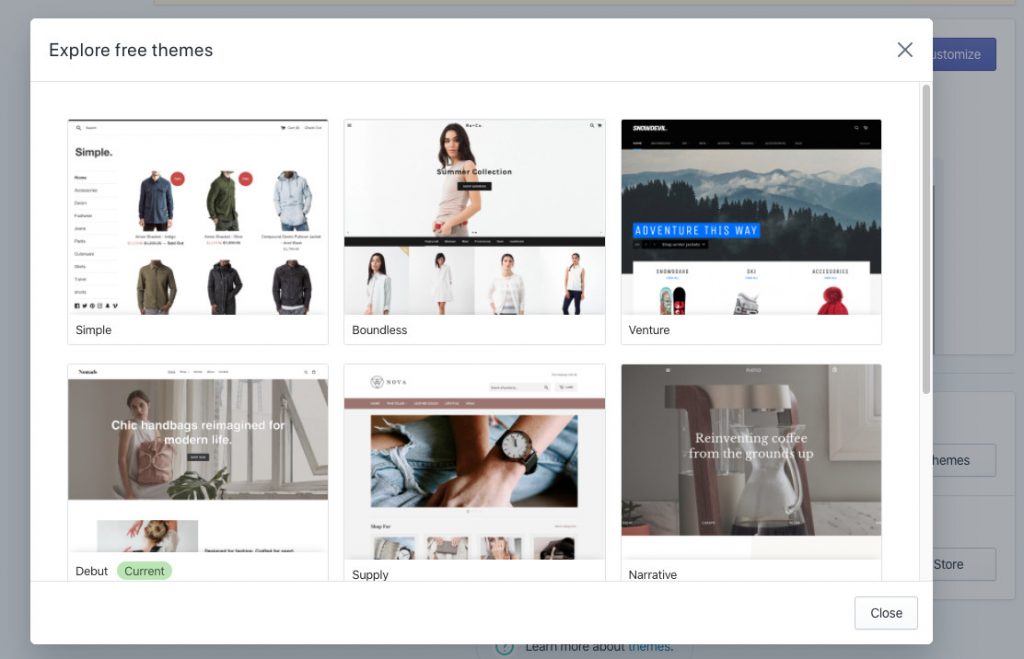 It's time to design your online store. You can click the "Online Store" tab which is located on the left-hand sidebar of your Shopify dashboard. From here, you can edit all parts of your store.
Picking a theme and going to a general setting. You can also play around with the layout of web pages, the color scheme of your site, typography, social media icons, checkout page. And don't forget to click "Save". Then you're done!
Creating a logo
Add different web pages such as: About us, Contact us, Policies, FAQ.
Sort your website's navigation
Adding images and text
Step 3: Add products to your store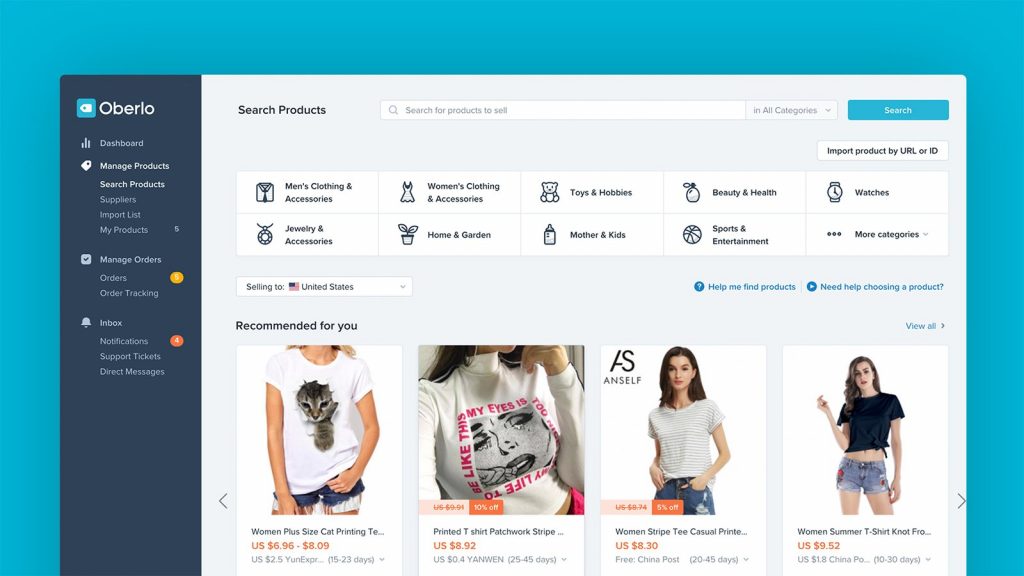 Next step, you'll need to start adding products. To add products, you'll need to install some popular apps for Shopify dropshipping such as Oberlo, Ai Orders, Spocket, Modalyst, MXED, etc.
For example, Oberlo app is one of the best Shopify tools to import dropshipped products to your Shopify store. You can use this app to search for products you want to sell. There's so many goods to choose from AliExpress. The process of adding products is very simple. You can also customize the products, descriptions and select photos. Click the import button on any products to import them directly into your Shopify dropshipping store.
You can check a list of the best dropshipping products for your e-commerce business in 2021, includes products that are ideal for everyone during the social-distancing period here.
Step 4: Set up your web domain
You should add your own web domain name. Or else, your Shopify store's URL will display as default: https://YOUR-STORE-NAME.myshopify.com/. You can click on 'Online Store' to see this option in the left-hand menu. Then you'll see 3 different ways you can connect with your own domain:
Connect with a third-party domain
Transfer a domain to Shopify
Purchase a new domain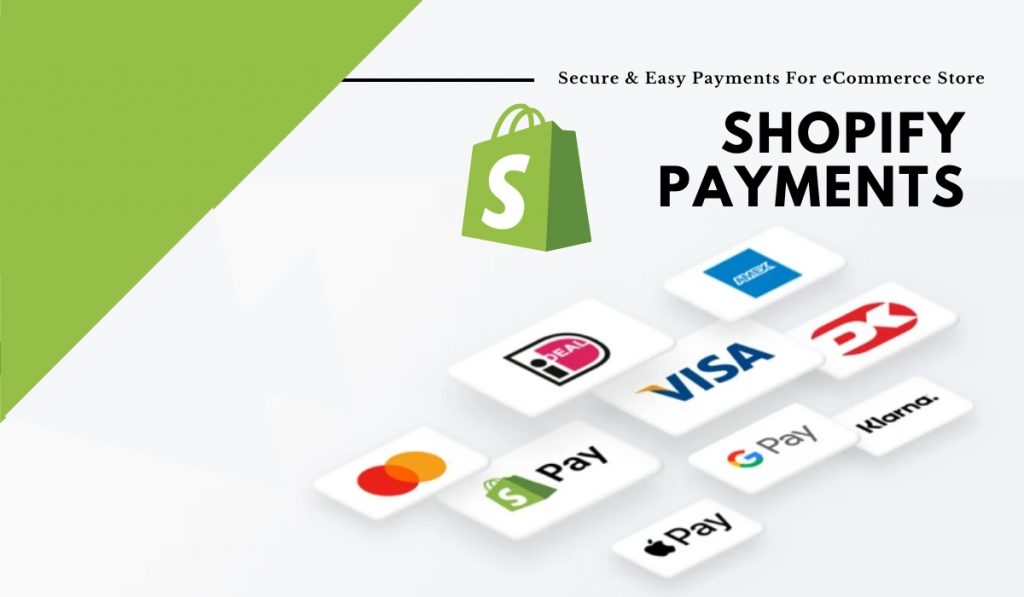 Then you need to add a payment option to your Shopify dropshipping store. You won't be able to receive money from your customers if you don't add a payment option. From Shopify's "Settings" page, select the "Payments" tab and add your payment information. For example, you can use your PayPal account or sign up for one in just a few minutes.
Before you go
Now you know what dropshipping is and how to start dropshipping with Shopify. Despite there are both pros and cons, dropshipping is still one of the best business models for sellers who are looking to set up their own business with little investment. Dropshipping business makes it easy for sellers to launch e-commerce stores without worrying about manufacturing products, maintaining inventory or handling shipments. And Shopify is one of the simplest platforms to create and run your store. As you gain experience with it, you can take your e-commerce business to the next level.
If you have any other questions, feel free to let us know in the comments section and read more articles here.